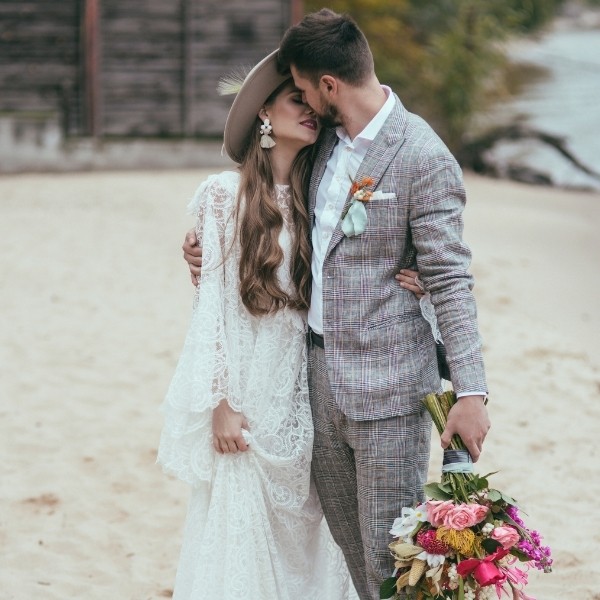 Wedding Planning Made Easy Tips: Top 10! That was easy! Looking at your wedding planning checklist and thinking, there must be a better and easier way to get your process and stuff together!
We have gathered these tips to get on your easy wedding planning journey! Getting you started with an easy wedding plan guide!
Planning a wedding feels like an uphill climb most of the time because there are many details that you need to get to, and that is a long list of to-do! Well, we're here to help out! Here are our top 10 tips on wedding planning made easy!
Wedding Planning Made Easy Tips: Top 10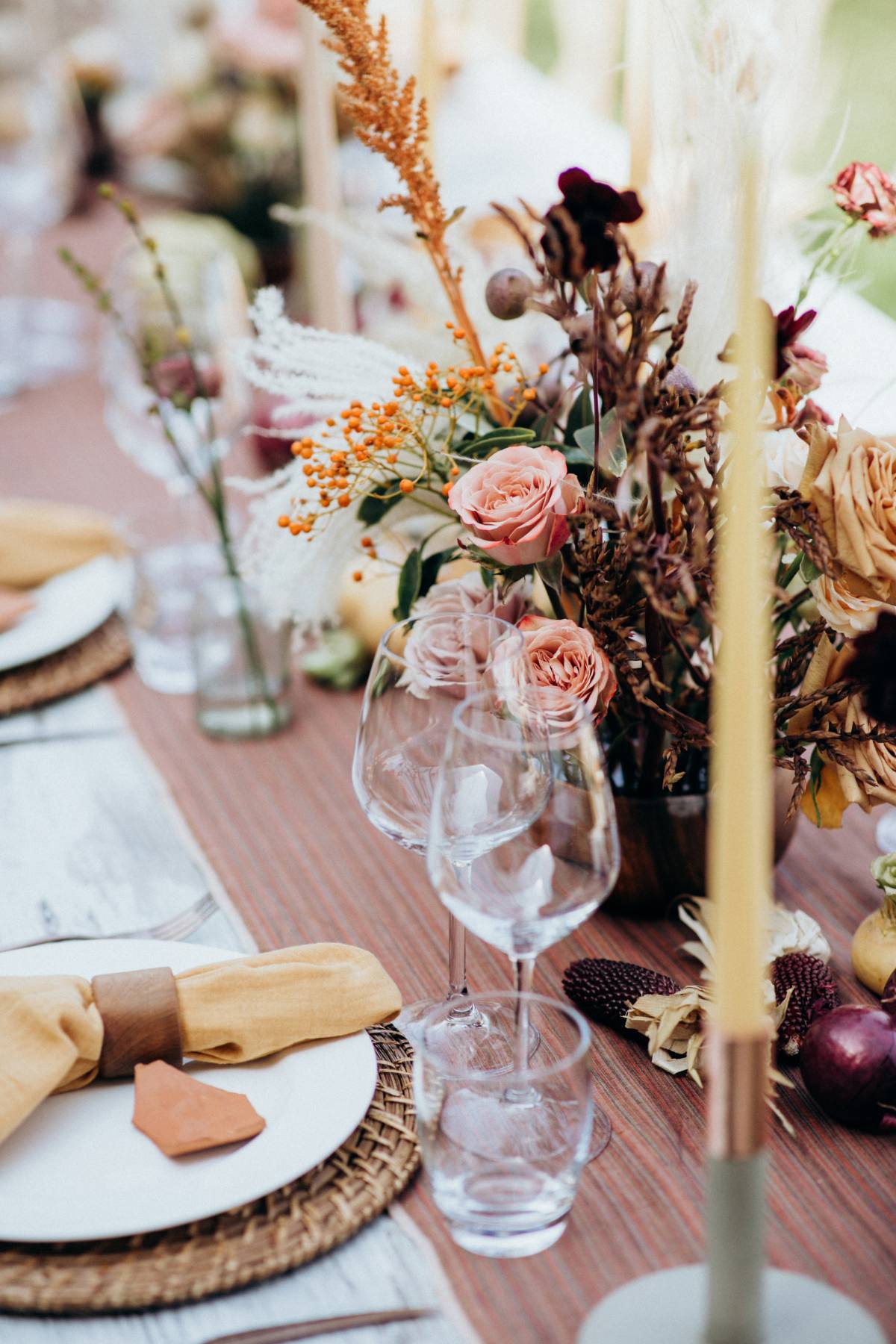 1. Decide which is more important: your guest list or your dream venue?
We are going against many guides here, especially when you decide on your guest count FIRST. What if you want your dream venue and can only handle 80 guests, but you want to have 150 guests? Will you be ok giving up your dream venue?
We think that deciding on this first makes it easier to make every decision as you advance in your wedding planning journey. Speak to a consultant and find ways to plan around holding your wedding at your dream venue and working around your limited guest list.
The sooner you decide on this, the easier the emotional decisions will be because there will be many emotional decisions in the future.
2. Like what Santa does, check your list twice, to find out who's naughty or nice
Start with your staples: family, closest relatives, and close friends. Basically, setting a negotiable and a non-negotiable guest list.
The vibe of the wedding is essential. Inviting people who will somehow create a negative vibe or make you not feel good through their wedding planning will not benefit you.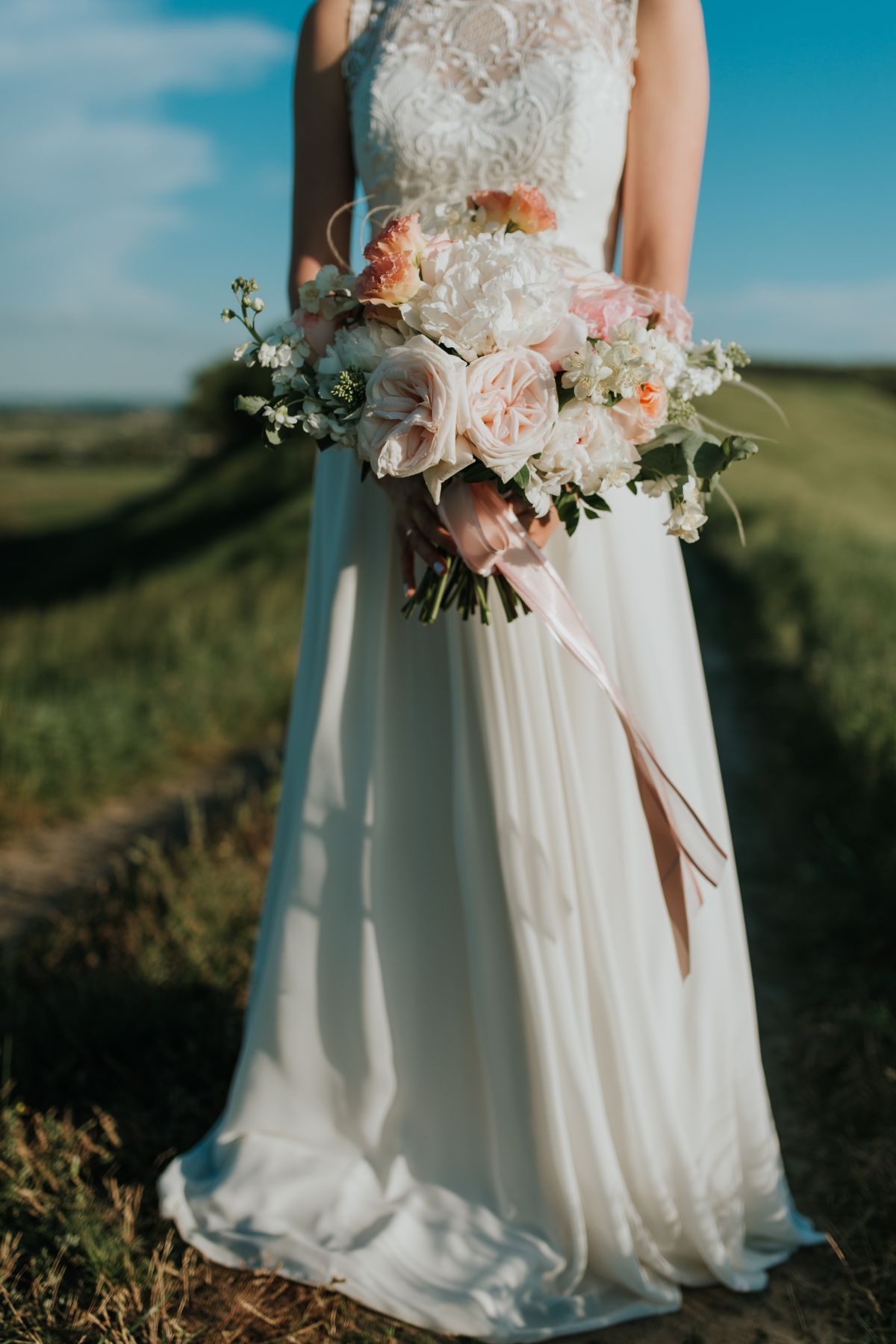 3. Practice Teamwork (one of the important wedding planning made easy tips!)
Pour a glass of wine and make wedding planning tasks not just for one partner but together, as a team. Discuss wedding ideas and timelines together.
Break down tasks, browse things together, stream your laptop, and look at vendor portfolios on the big screen (TV); this makes it interesting and easier to engage both of you. This will help you understand the tasks to be done and be more supportive of one another.
4. Plan on how to pay for the wedding
More than the usual question of "how to plan a wedding," there is also a big question after that, which is
how to pay for a wedding." Organizing a wedding and coming up with funds can be tricky at times, even if you are planning a simple wedding.
What we mean is, are you planning to save first and stick to that budget? Are you planning to use a credit card to pay for the expenses and pay it after? Do you prefer to have no budget?
As per our other tips, this is something that is probably not advised to everyone as much. But we think you should also have the chance to play around with your budget and plan how to pay for your wedding.
Setting up a plan on how to pay for a wedding will help you put things in perspective. The common approach is to set a budget, and as good as it is, it is quite generic. The payments have to come from a source; what source/s will that be?
If you've been reading our articles, we talk about reverse-payment planning, where you find your goal vendors and reverse engineer how to pay for it. This works best for long engagements.
5. Decide on your gift of choice: registry or monetary?
Deciding on what you type or kind of gifts you would like to accept does not just keep you organized but also help you "plan on how to pay for your weddings." If you'd like to have a product or honeymoon registry, that's great! But if you'd like to recoup some of the funds you have spent on your wedding, considering monetary gifts only is a good option.
There will be some who might disagree that your guests will pay for your wedding, and we get it; guests should not pay for your wedding. But the truth of the matter is, they can contribute to your wedding, they are celebrating with you after all. Also, this is not mandatory; these are gifts.
If you want these monetary gifts to be included in "paying for your wedding plan," the easiest and most modest expectation is $50 per person. How much will that come to? And you can add it to your "gifts received" section in your budget planning.
6. Delegate Wisely
If you'd like to get more hands to help you, consider delegating and be open to letting go of control. Set the things that are important to you and the others that you can delegate. For example, if you'd like to DIY your centerpieces, you definitely can. But, understand that you can't set it up yourself at your wedding, and you will have to consider trusting someone else to set it up for you.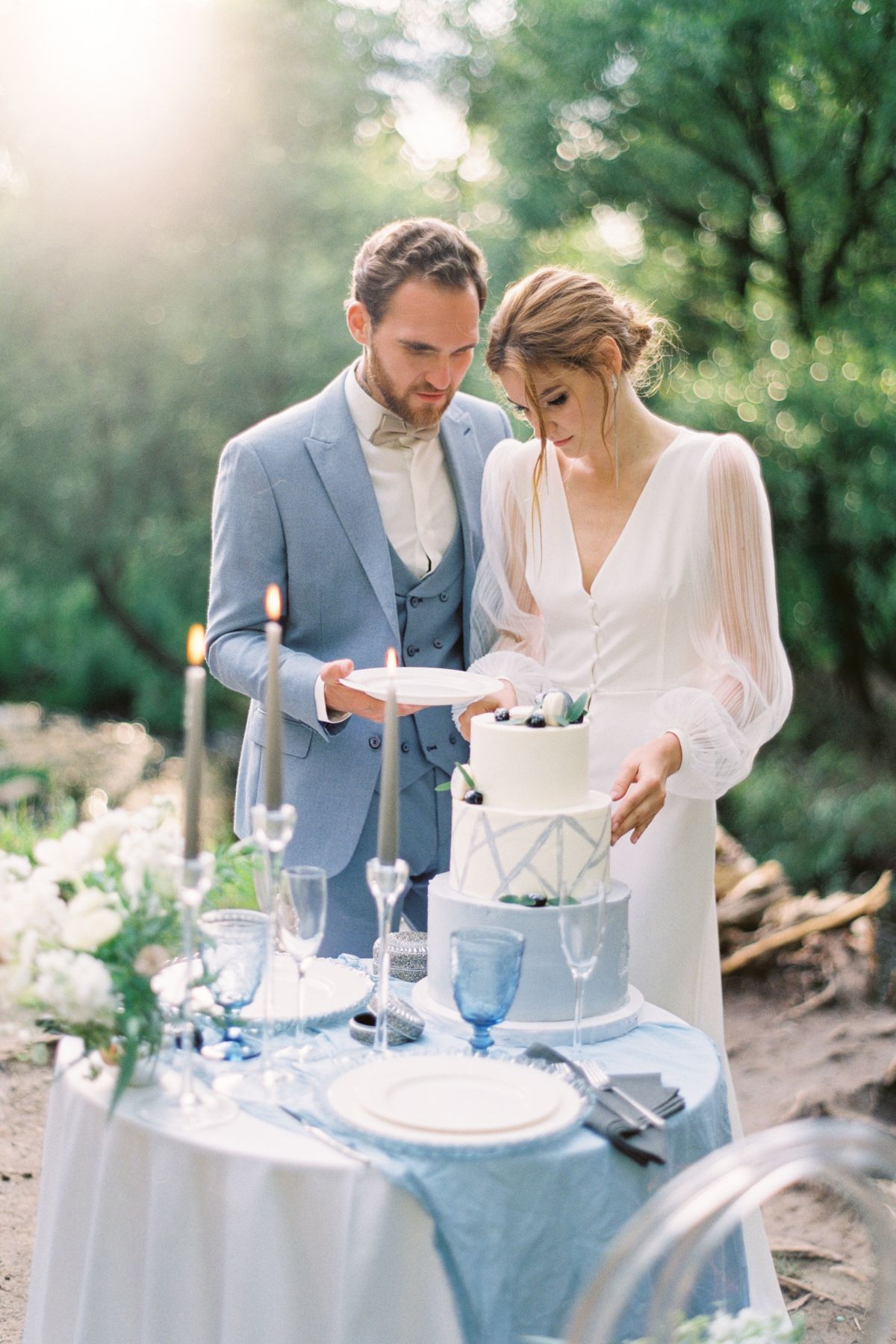 7. Work with a wedding consultant and hire a day-of coordinator
Working with a wedding consultant and hiring a wedding coordinator (this, of course, can be the same wedding professional) will make your work much easier.
Putting things in perspective, finalizing your mood board, setting priorities, coordinating vendors, day-of wedding management, etc. Having a wedding professional guide you and execute for you will make your life so much easier. You can literally relax and enjoy your wedding day knowing you have someone behind the scenes ensuring all the moving parts are working as they should be.
8. Organize and document (wedding planning made easy tips!)
Another great tip for making wedding planning easier is to consider creating a website that will help you put everything in one place. There are websites like Wedsites that let you create a website where you can manage your guest list, send and track emails, checklist, budget tracking, wedding timeline builder, seating chart builder, and a lot more, making it easier for you to see your progress and check on what else is needed to be done.
Now, if you are a pen-and-paper person, you can download our wedding planning binder and keep track of everything. You can even use both to really get your documents and your tasks organized.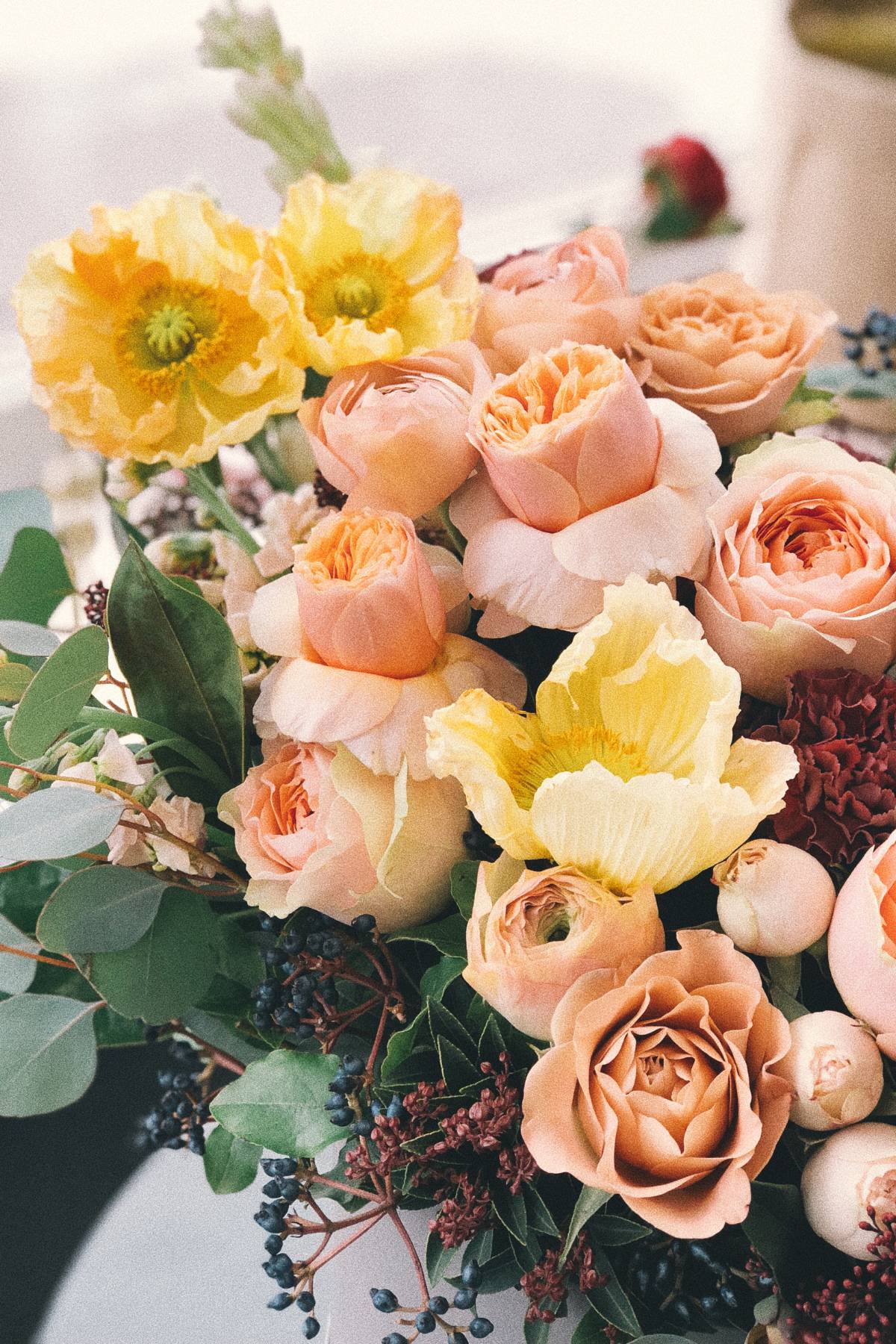 9. Have fun and enjoy
Why is this part of the tips for making wedding planning easier? Because it lightens up the situation, and it makes you truly enjoy the process. Laugh at things together, enjoy inside jokes, and have memories of things that were really funny.
This is a great time together with your partner. Having fun releases some of the pressure of getting things done, being present, and being open to unexpected experiences and fun things that you might not have noticed if you were under a lot of pressure.
10. Be ok with being yourself (don't compare!)
Every couple is different. You and your partner might have a different approach or style or timing or whatever it may be. Be ok with your own decisions. It might get complicated as there might be family traditions that need to be incorporated somehow, and you might be worried about that – which is ok.
Speaking with a wedding consultant/designer can help you find a creative way to ensure your personality and style in your wedding while still incorporating traditions that are important to you as a couple.
There you are! Wedding Planning Made Easy Tips!