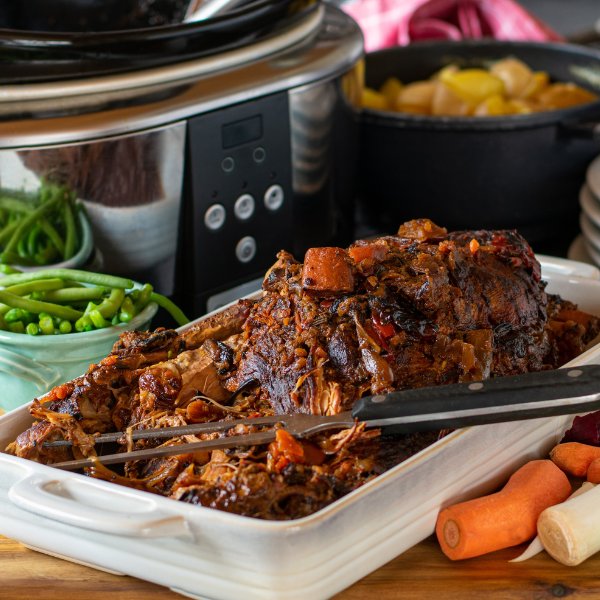 Easy one pot recipes for entertaining (slow cooker): Top 9. One-pot wonders – effortless. Simplify your cooking. Cooking made easy. Simple and flavorful. Quick and delicious. Stress-free cooking.
Whether you are planning a wedding-related event like a bridal party dinner, an engagement announcement dinner or a celebration like a birthday, or a fun get-together with friends, this list will help you out!
We understand all of us are busy, YET, we would still want to entertain in style and also ensure our guests are satisfied and happy! Putting together a menu that will not just be delicious and filling, but also budget-friendly is the way to go!
What better way to prep your dinner or lunch, than with an easy one-pot meal? Hearty and yummy food options that you and your guests will love and enjoy! Prep them before you leave in the morning, or even from the night before, and let them soak in all the flavors. Just in time for your event or celebration!
Not only are these recipes delicious, but also budget-friendly! Your guests, as well as your pocket, will love these! From the classic burgers, and brunch to full hearty dinners, you will find them all here!
This site contains affiliate links. For more info, please see our full disclosure.

Easy One Pot Recipes For Entertaining (Slow Cooker): Top 9
This site contains affiliate links. For more info, please see our full disclosure. This post has Amazon links and as an Amazon Associate, Wedding Planning Resources earn from qualifying purchases.
Crockpot Pulled Pork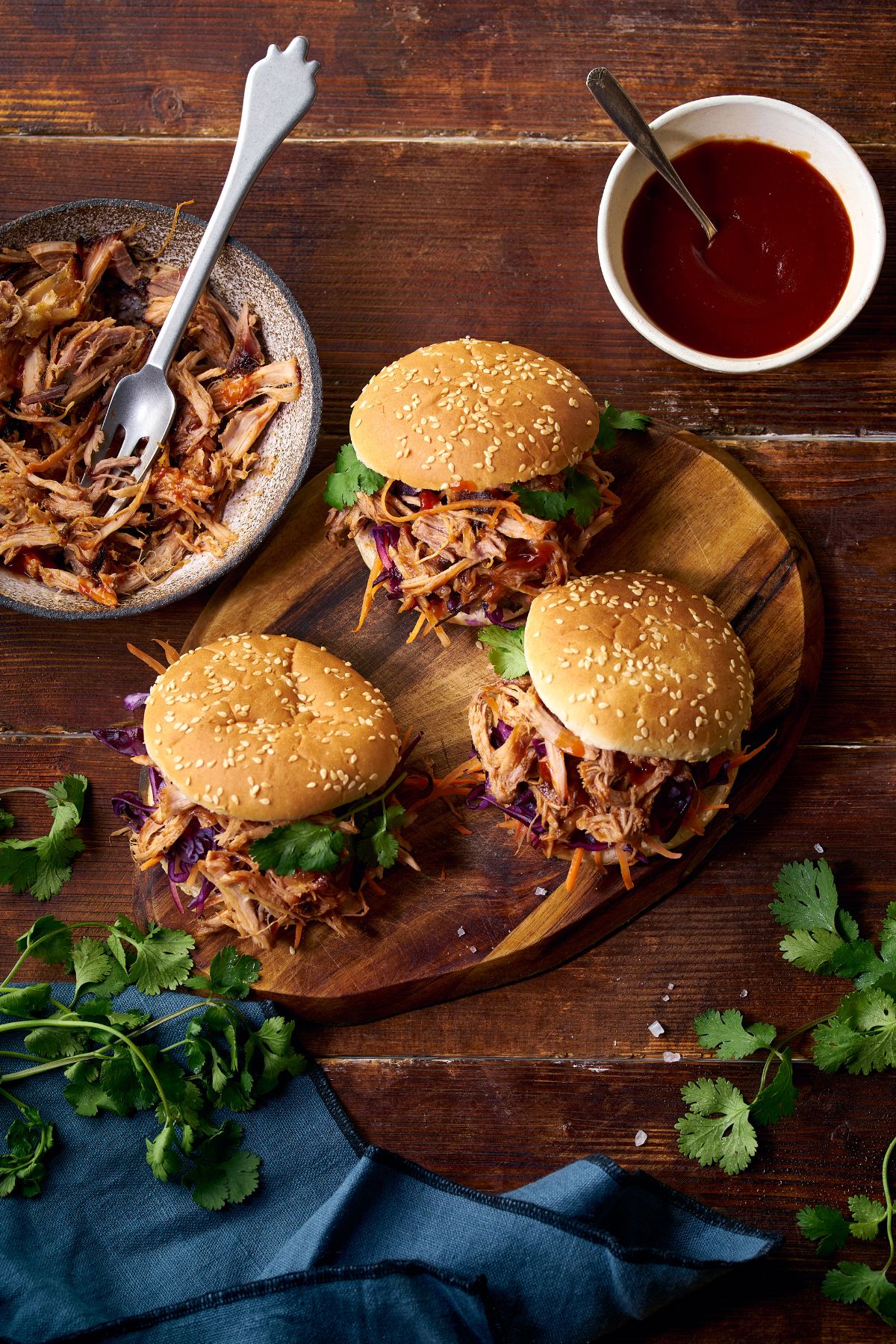 If you are searching for a budget-friendly one-pot meal, you may take a look at Crockpot Pulled Pork. This meal can be served with some homemade BBQ sauce as well. Or if you are pinched for time, you can also use store-bought barbecue sauce!
To make this more hearty and fun, you can make it into a "hamburger station" – where you can lay out hamburger buns, lettuce, herbs, mayonnaise, hot sauce, and more barbecue sauce!
Set them up as a "station" where your guests can help themselves! Add some salad to complete the meal!
Here are recipes we love from The Salty Marshmallow | Recipe Teacher | Pressure Cooking Today
PRO TIP: Choose salad options that won't wilt. Like potato salad and macaroni salad. Salads that have creamy sauces still taste good even if they are sitting on the table for a while.
PRO TIP #2: Use squeeze bottles for the sauces and condiments to make it easier for your guests to help themselves! Also, this is also less messy!
PRO TIP #3: If you're not up for chopping greens, you can use chopped salad kits! Super easy to put together. Open up and serve in a bowl with tongs!
Crockpot Breakfast Casserole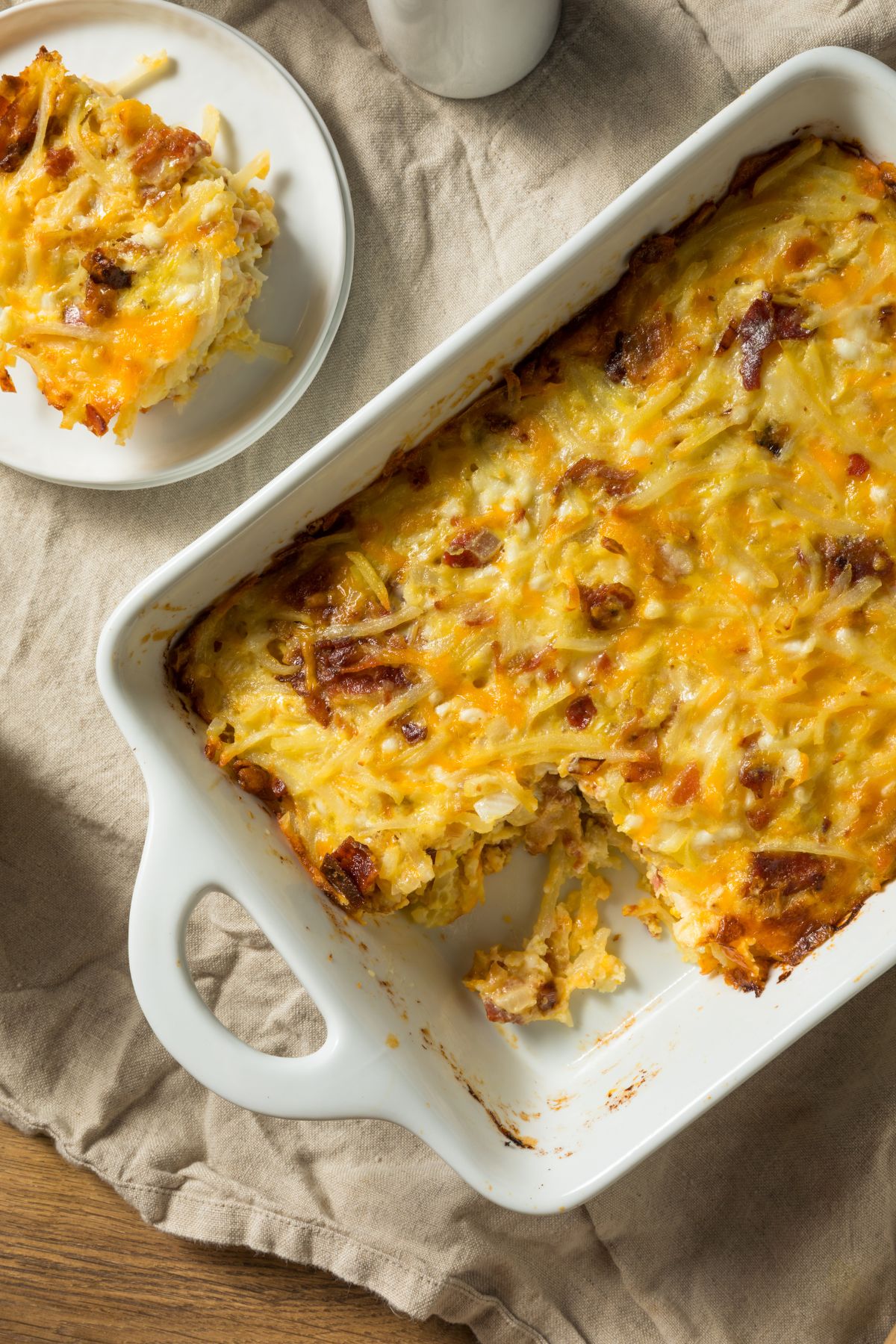 Anyone who is looking for brunch ideas may take a look at Crockpot Breakfast Casserole. It is served with Gruyere and Bacon. This meal comes with an exquisite flavor and depth of flavor.
I mean we're talking about eggs, sausage, tomatoes, bacon, hash browns, and cheese! How can you not enjoy this super easy one-pot breakfast/brunch meal?
This is an excellent idea for a brunch event! Fresh and meaty that your guests will be full and satisfied for hours!
Here are recipes we love from Family Fresh Meals | Spend with Pennies | The Gracious Wife
PRO TIP: Serve this alongside an easy sangria bar.

Vegetarian Tortilla Soup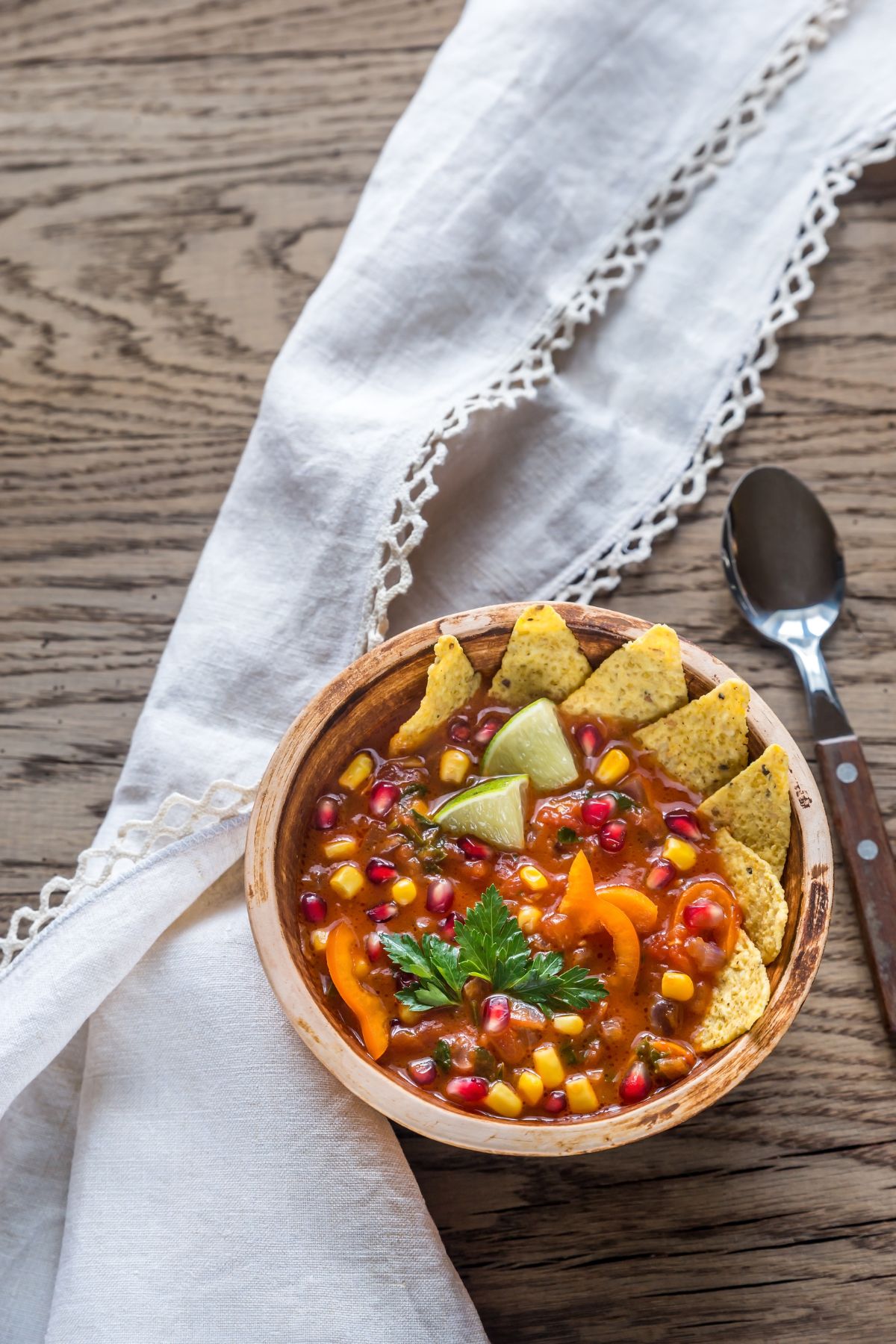 This is a quick tortilla soup that you can make quite easily. You will also be able to prepare this without spending a lot of money. All ingredients you are using for this recipe would usually come out of your pantry. Hence, it is a great example of a healthy meal.
Think about a cold night in the winter when you are celebrating an event and you serve this warm and soothing tortilla soup… oh yeah.. sounds good right? Your guests will love it!
Here are recipes we love from iFoodReal | Living Well Spending Less | Bowl of Delicious
PRO TIP: Add differently flavored and colored tortilla chips. Also, add squeeze bottles of sour cream and hot sauce.
Crockpot Spaghetti Sauce (this is one of the classic easy one pot recipes!)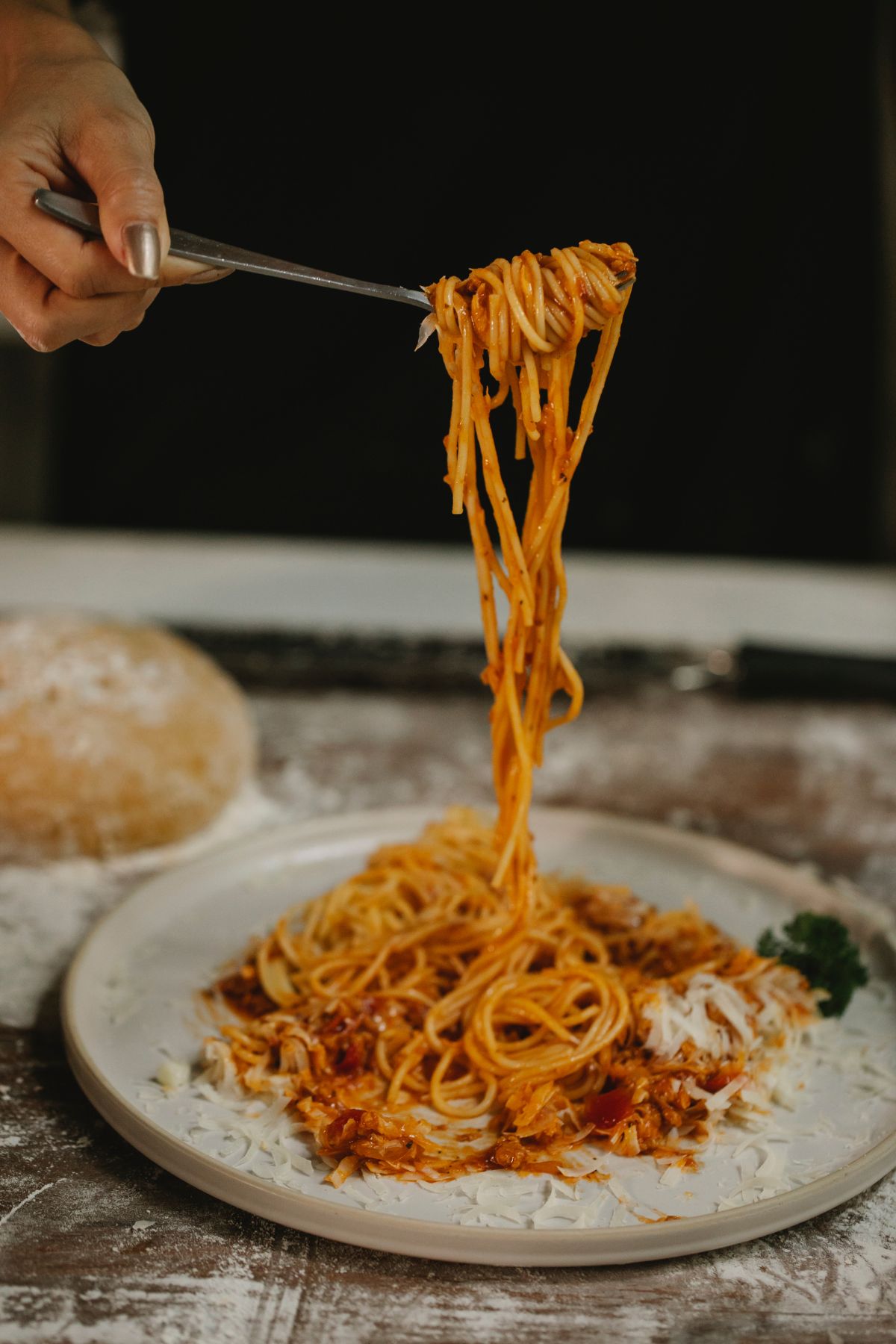 You can prepare this meal with the help of just six ingredients. However, you will fall in love with its unique taste. This meal can be served with zoodles, pasta, and spaghetti squash.
Use this as a guide on how you can create other pasta dishes depending on your flavor preference. Most of the recipes have chicken, but of course, you can also incorporate your own like meatballs or sausages, and perhaps make it pink or creamy alfredo sauce!
Here are recipes we love from Five Heart Home | All Recipes | Martha Stewart
PRO TIP: Also serve some garlic bread on the side to complete the meal!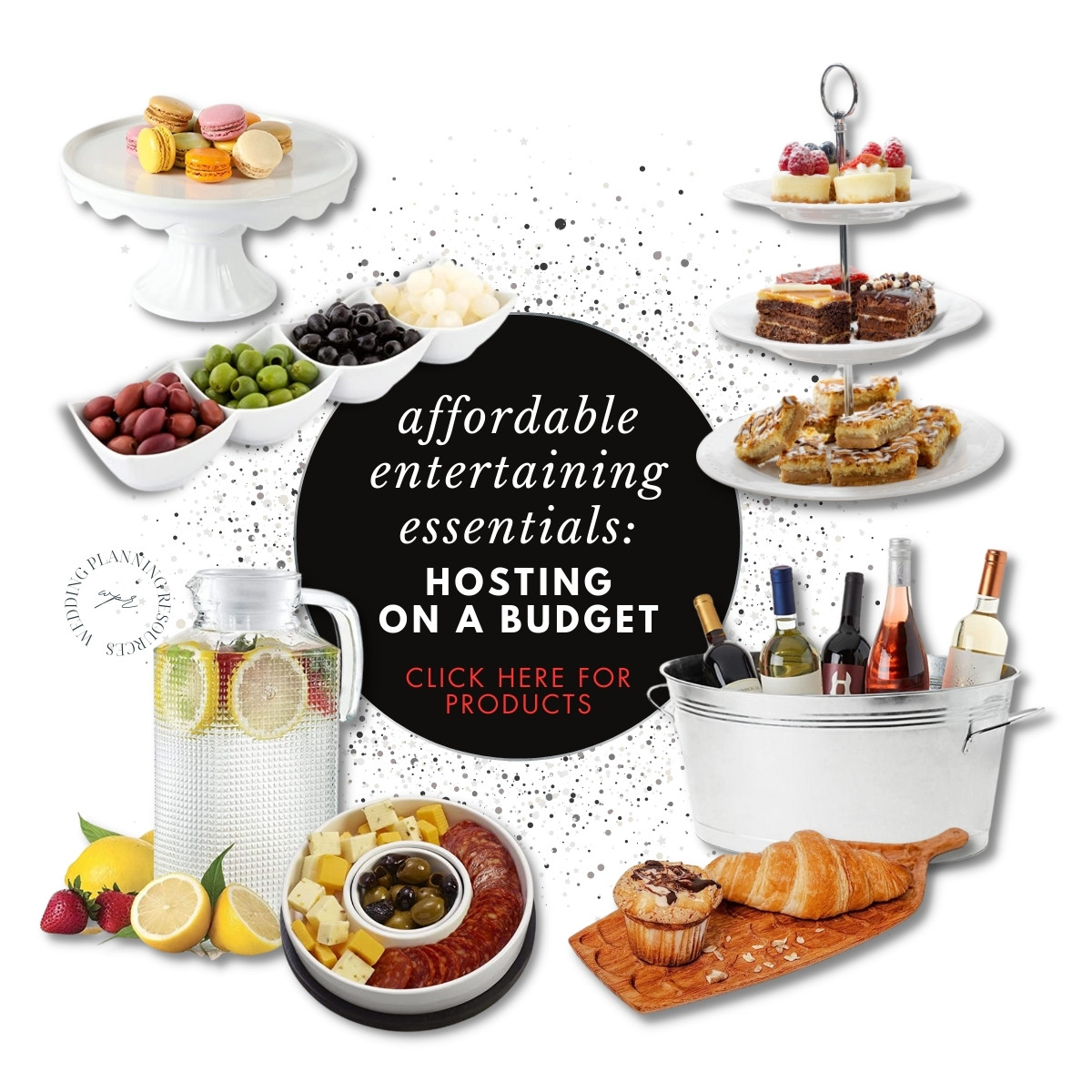 One Pot Teriyaki Chicken and Rice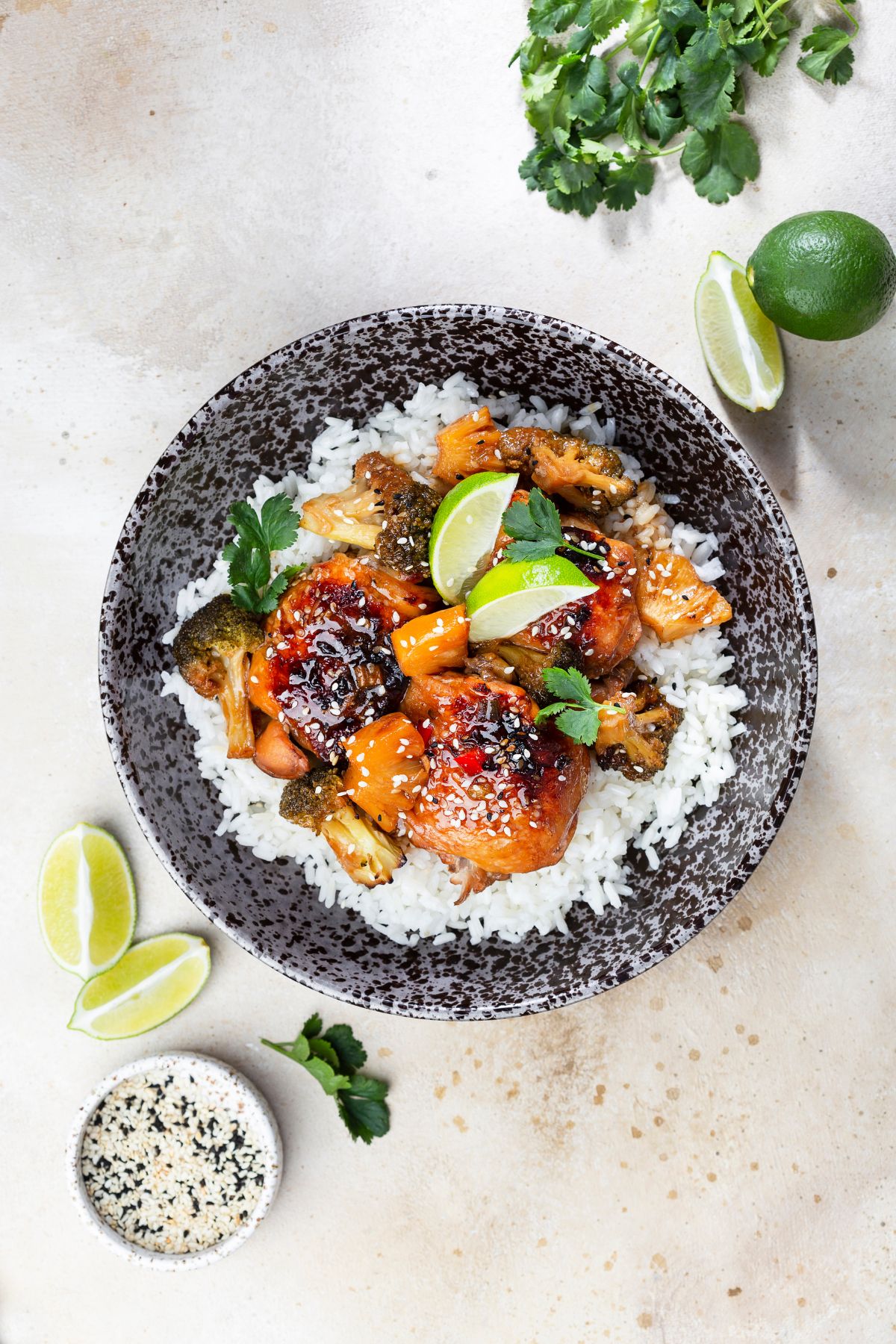 Looking for a dish with rice? This is a crowd favorite! Easy to put together and super tasty!
This is a great option for when you are looking for something super quick and super easy to eat. Meaning, you will need fewer utensils. This one pot teriyaki chicken and rice will most likely only need bowls and spoons (or chopsticks!)
Great for a heavy hitten meal with less cleanup and garbage! Add some ground peanuts, shrimp crackers, and fresh green onions as toppings on the side for your guests to add that extra bit of crunch and freshness!
PRO TIP: You can purchase roasted chicken from Costco or Walmart to use for this if you have less time to cook everything!
Here are recipes we love from Budget Bytes | Favorite Family Recipes | Food Network
Slow Cooker Honey Bourbon Chicken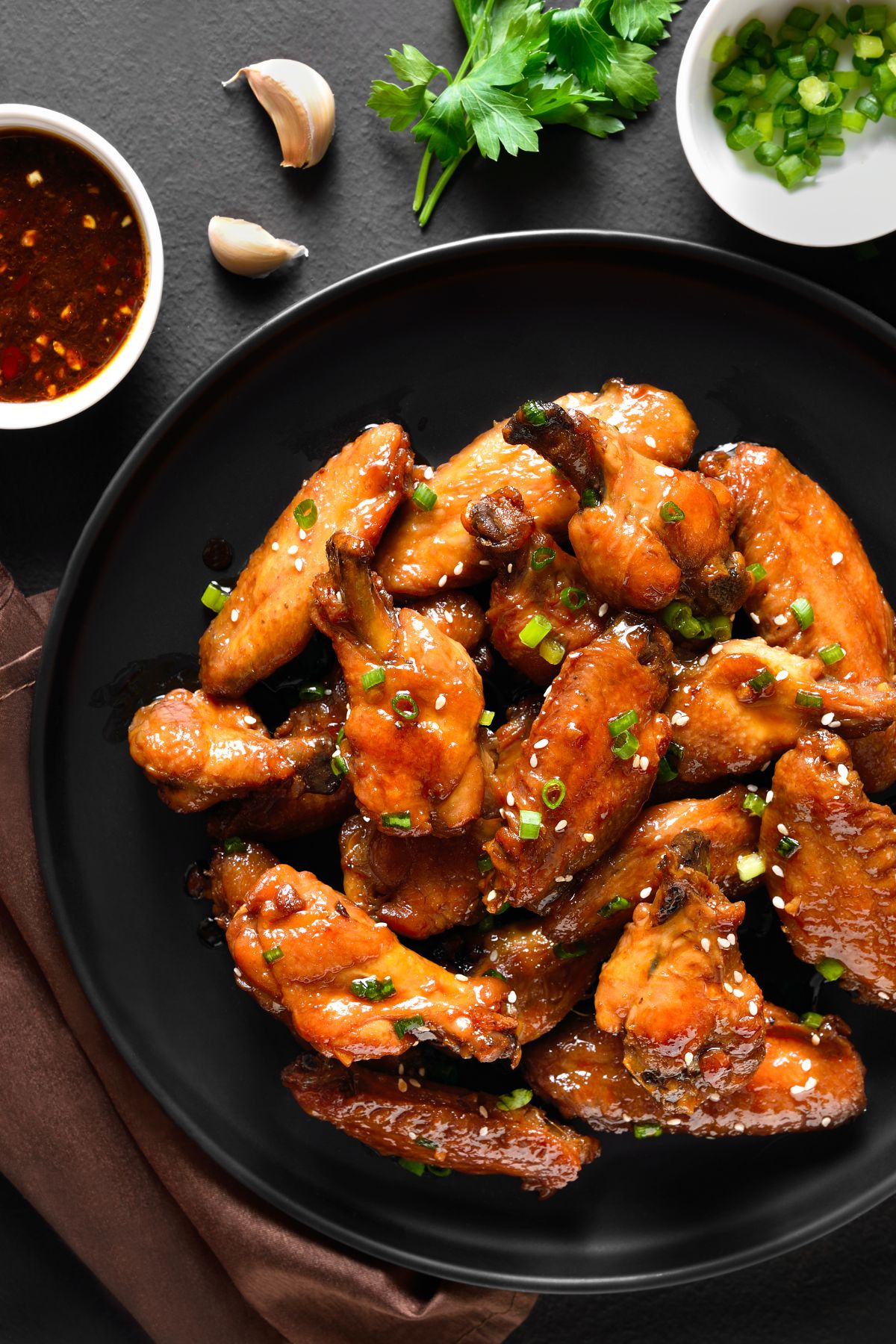 This is a perfect example of a little spicy, yet sweet meal. It comes with an excellent flavor profile as well. Another great thing about this meal is that it is a freezer-friendly option available to consider.
Easily, this recipe is one of the easy one pot recipes we love! You can choose to add noodles or rice! Which is a great presentation option for your guests as well!
Here are recipes we love from Chef Savvy | Eating Well | Campbells
PRO TIP: Include bowls of pasta, rice, and steamed veggies on the side to complete the meal!

CrockPot French Dip Sandwiches (one of our fave easy one pot recipes!)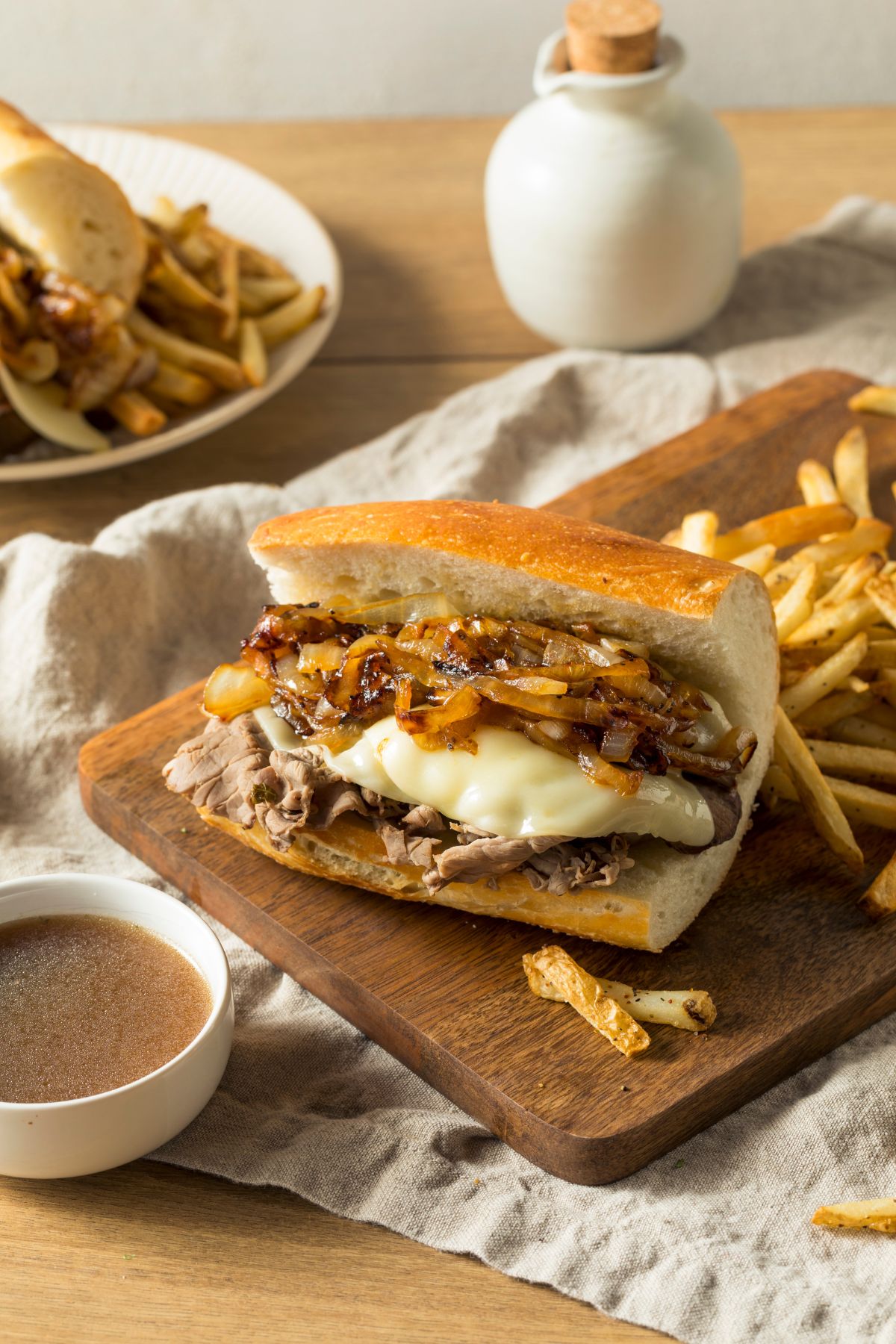 Are you looking forward to serving your guests some delectable sandwiches? Then you may take a look at Crock Pot French Dip Sandwiches. Since you can easily make these sandwiches, they are a great option for those last-minute get-togethers or events!
Comfort food is so good, that you will be going back for seconds! Juicy, cheesy, and tasty! Quite the crowd-pleaser!
Here are recipes we love from Pressure Cooker Recipes | A MindFull Mom | Tasty
One Pan Chicken, Cheese, and Broccoli Rice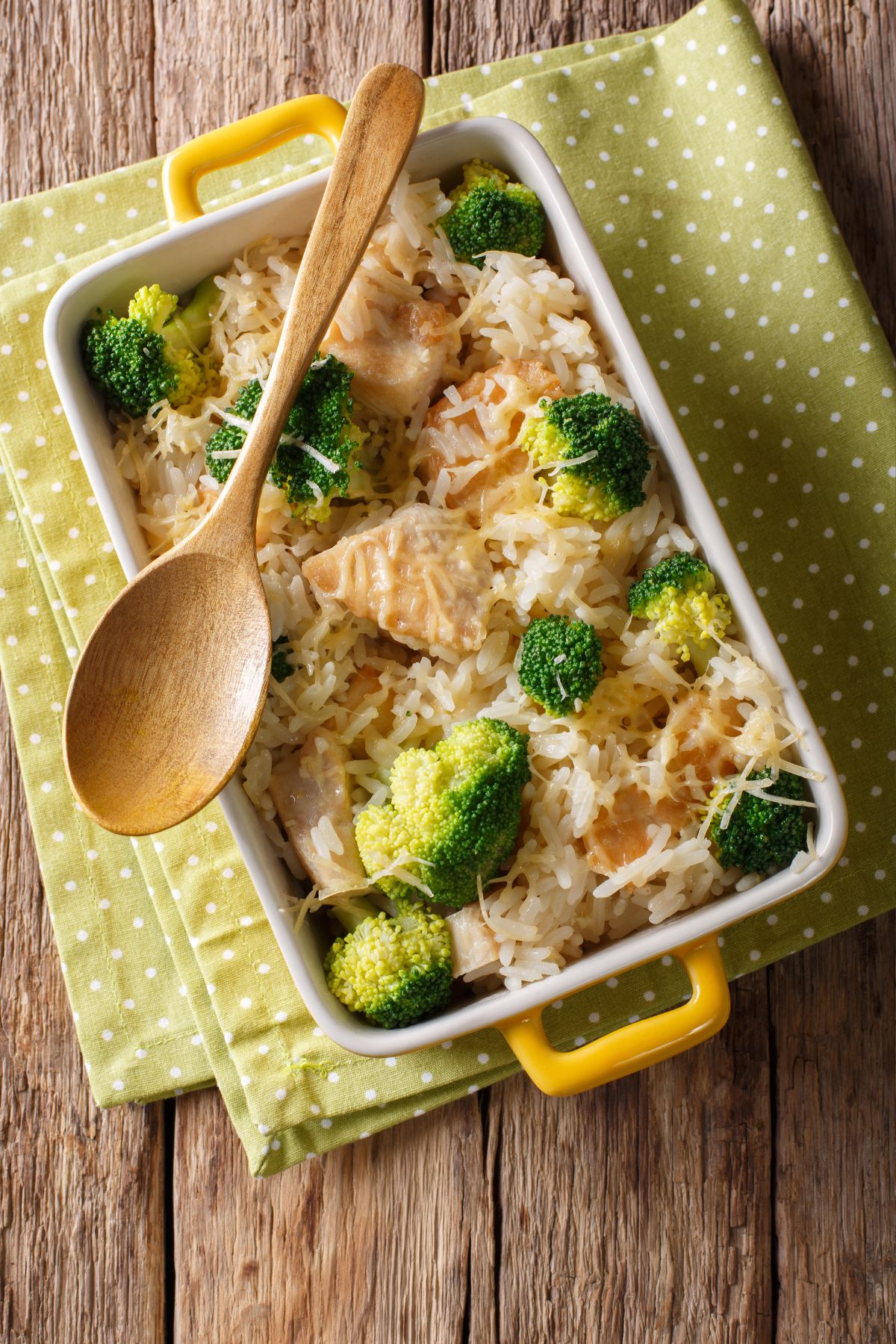 Even if you are not a big fan of broccoli (which is why we put it last on the list!) – this recipe will surely make you reconsider!
You can get this done in under 30 minutes! You can relax and take a quick break while this is cooking. Just right before your guests arrive!
The chicken, the cheese, and the rice! Definitely, a full-circle meal that will leave your guests happy and satisfied!
Here are recipes we love from Jo Cooks | The Girl Who Ate Everything | Pillsbury
One Pot Vegan, Gluten-Free, Gnocchi With Pumpkin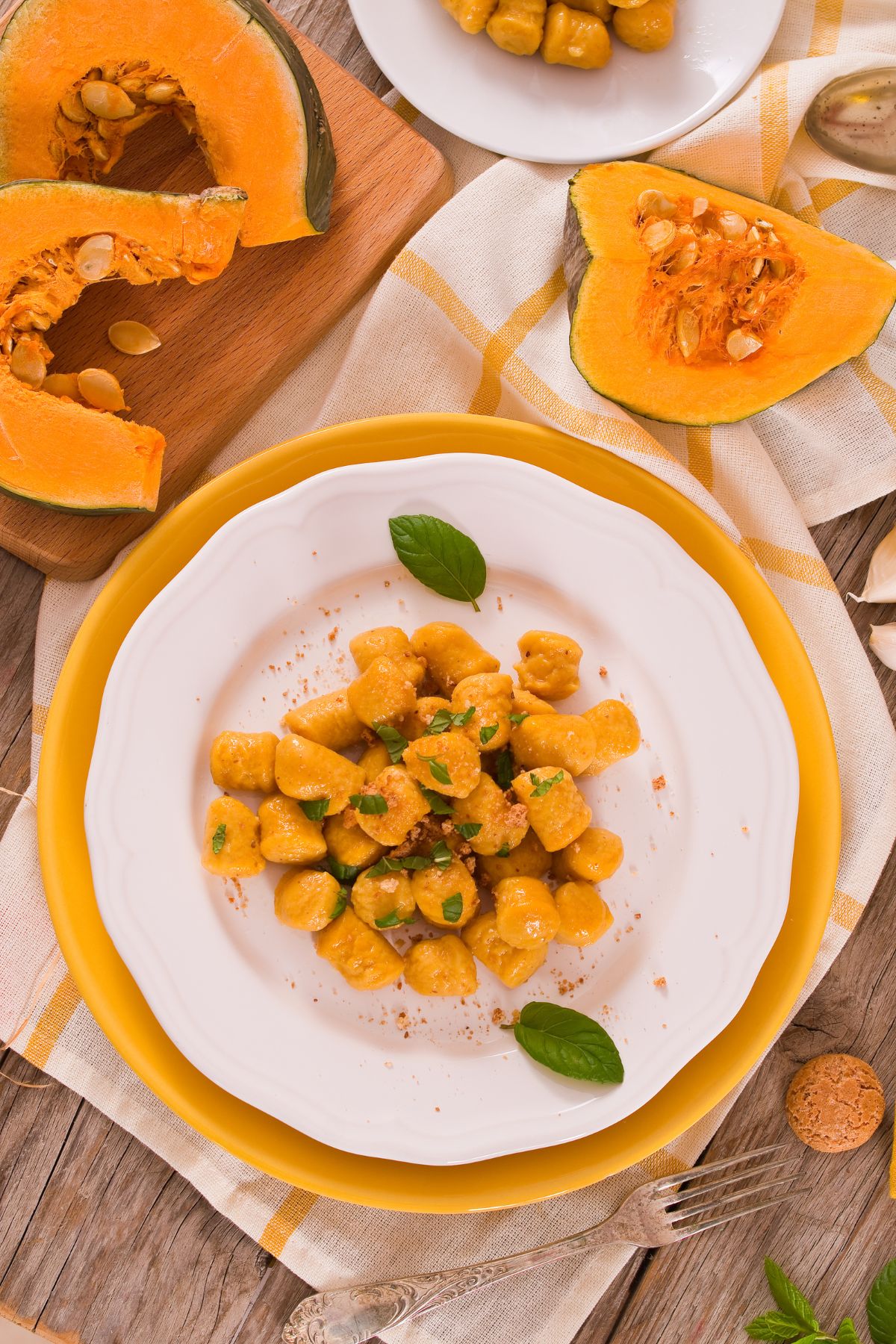 We're including this recipe for the vegans and gluten-free peeps! You can replace the fetta and stock with plant-based ones.
This is a great option for your vegetarian guests! A mix of richness from the gnocchi, and freshness from the basil, this is such a hearty meal for your guests to enjoy!
There is such a luxurious feel to this meal. Customize it however you'd like. You can replace ingredients easily to meet vegan, vegetarian, and gluten-free restrictions and preferences.
Here are recipes we love from Taste | Fork In The Kitchen | Happy Veggie Kitchen
PRO TIP: You can serve this as a base vegetarian meal. Add bowls of chicken and cheese on the side. This way, your non-vegetarian guests can add it to their bowls!
There you are lovelies! * Super* Easy One Pot Recipes for your next celebration and event!
** This post has Amazon links and as an Amazon Associate, Wedding Planning Resources earn from qualifying purchases.