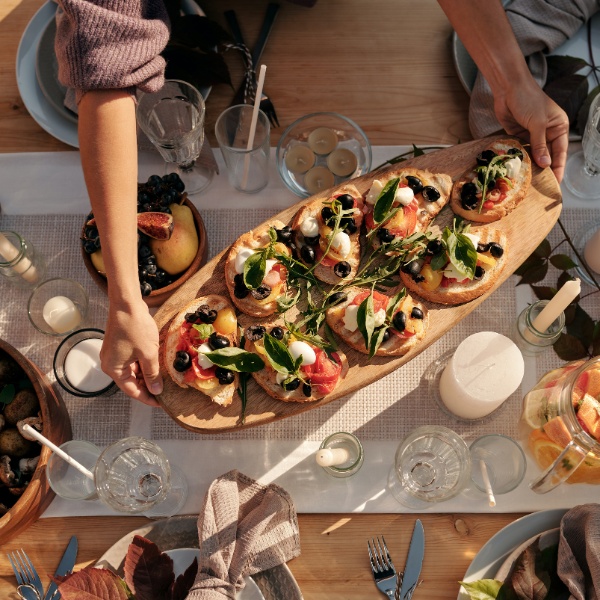 Easy Dinner Party Starters. Stress-free dinner party starters for entertaining. Crowd-pleasing. Elevate your event. Quick and tasty dinner party starters for stress-free hosting. Impress your guests with these easy and affordable dinner party starters and appetizers.
This site contains affiliate links. For more info, please see our full disclosure.
Hosting a dinner party can be a wonderful opportunity to gather friends and family for an enjoyable evening filled with good food and great company.
When it comes to planning the menu, appetizers or starters set the tone for the rest of the meal and can leave a lasting impression on your guests.
These starters are not only delicious but also allow you to spend less time in the kitchen and more time enjoying the festivities.
Whether you're hosting an intimate gathering or a larger event, these appetizers are simple to prepare yet still impressive.
In this article, we will explore a selection of easy dinner party starters that will kick off your evening on a delectable note, setting the stage for an unforgettable dining experience.
From elegant finger foods to flavorful dips and bite-sized delights, these recipes are sure to delight your guests and make your dinner party a resounding success.

Easy Dinner Party Starters
1. CAPRESE SKEWERS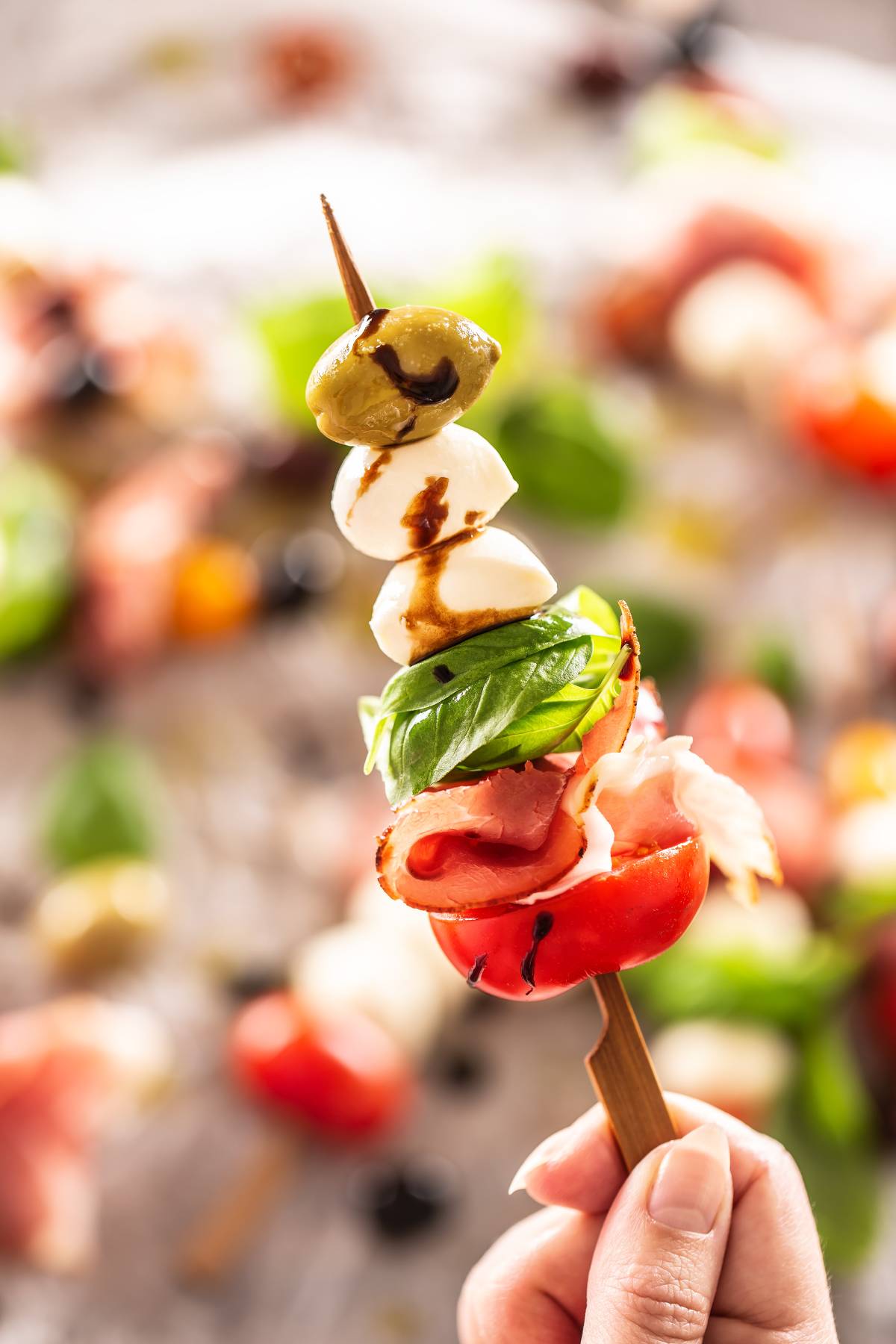 Skewer cherry tomatoes, mozzarella balls, and fresh basil leaves. Drizzle with balsamic glaze and serve as a colorful and flavorful appetizer.
2. SPINACH AND ARTICHOKE DIP (one of the most affordable easy dinner party starters!)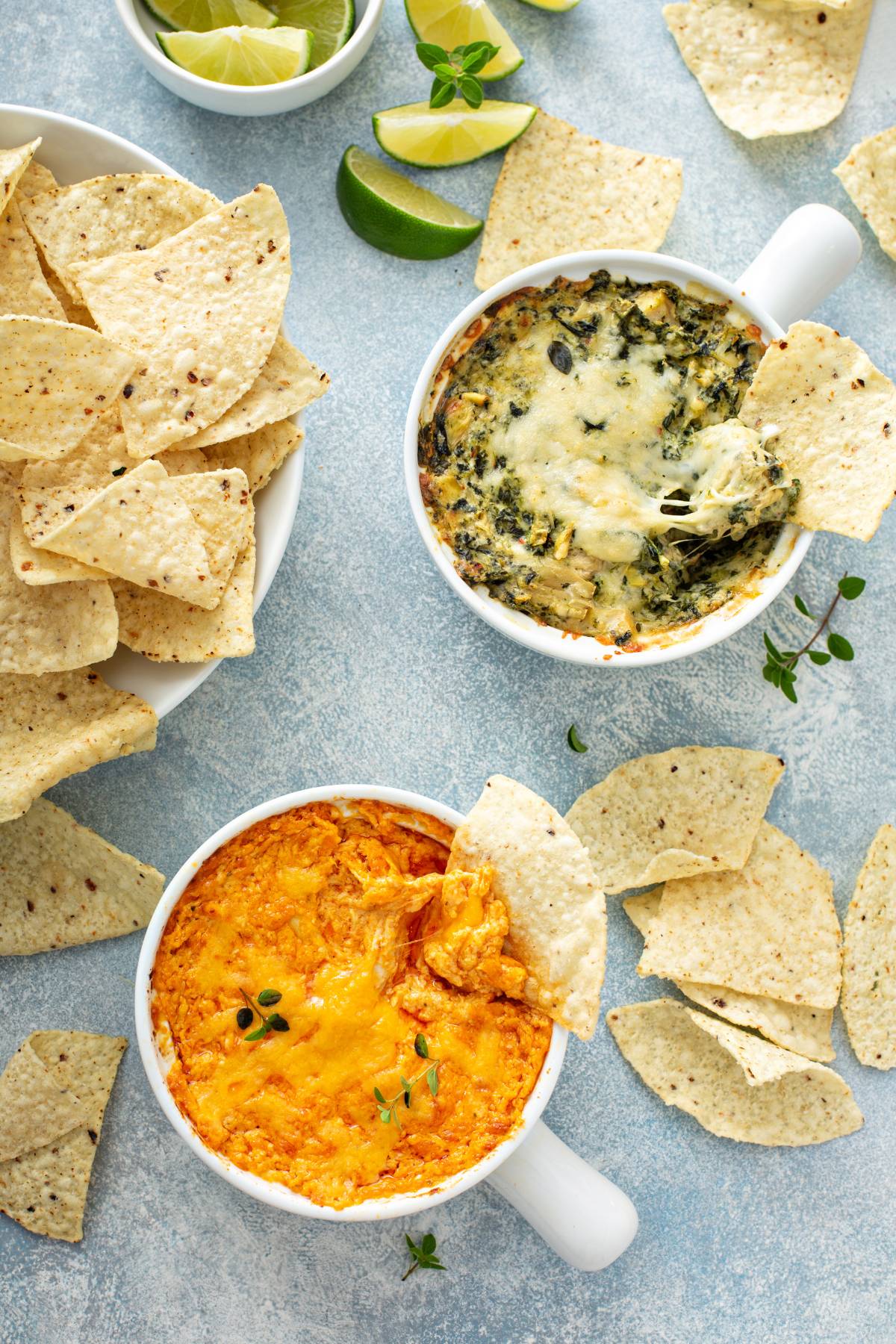 Combine chopped spinach, artichoke hearts, cream cheese, sour cream, mayonnaise, garlic, and Parmesan cheese. Bake until bubbly and serve with toasted baguette slices or tortilla chips.
3. BRUSCHETTA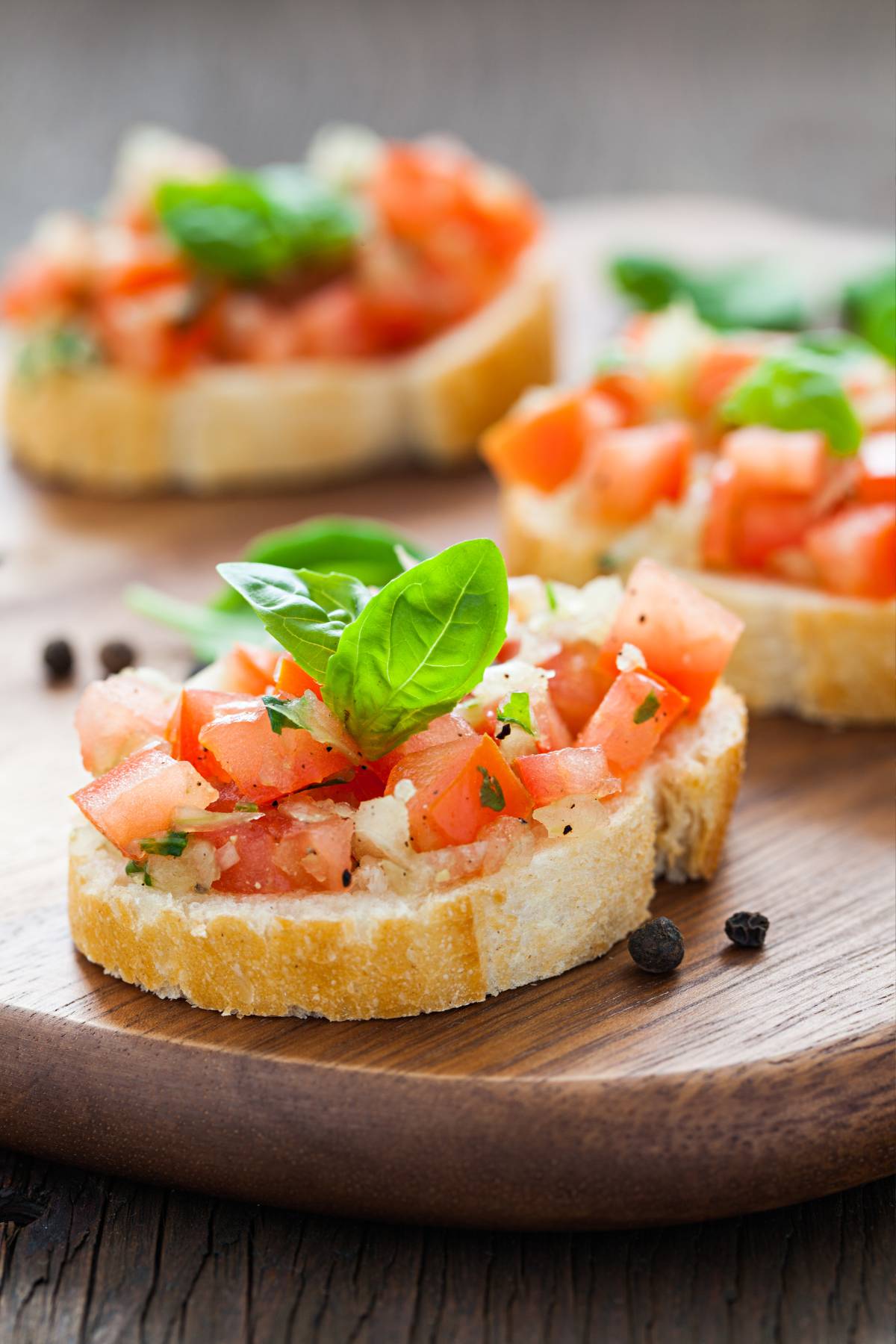 Toast baguette slices and top with a mixture of diced tomatoes, fresh basil, garlic, olive oil, and balsamic vinegar. Sprinkle with salt and pepper and serve as a classic and refreshing starter.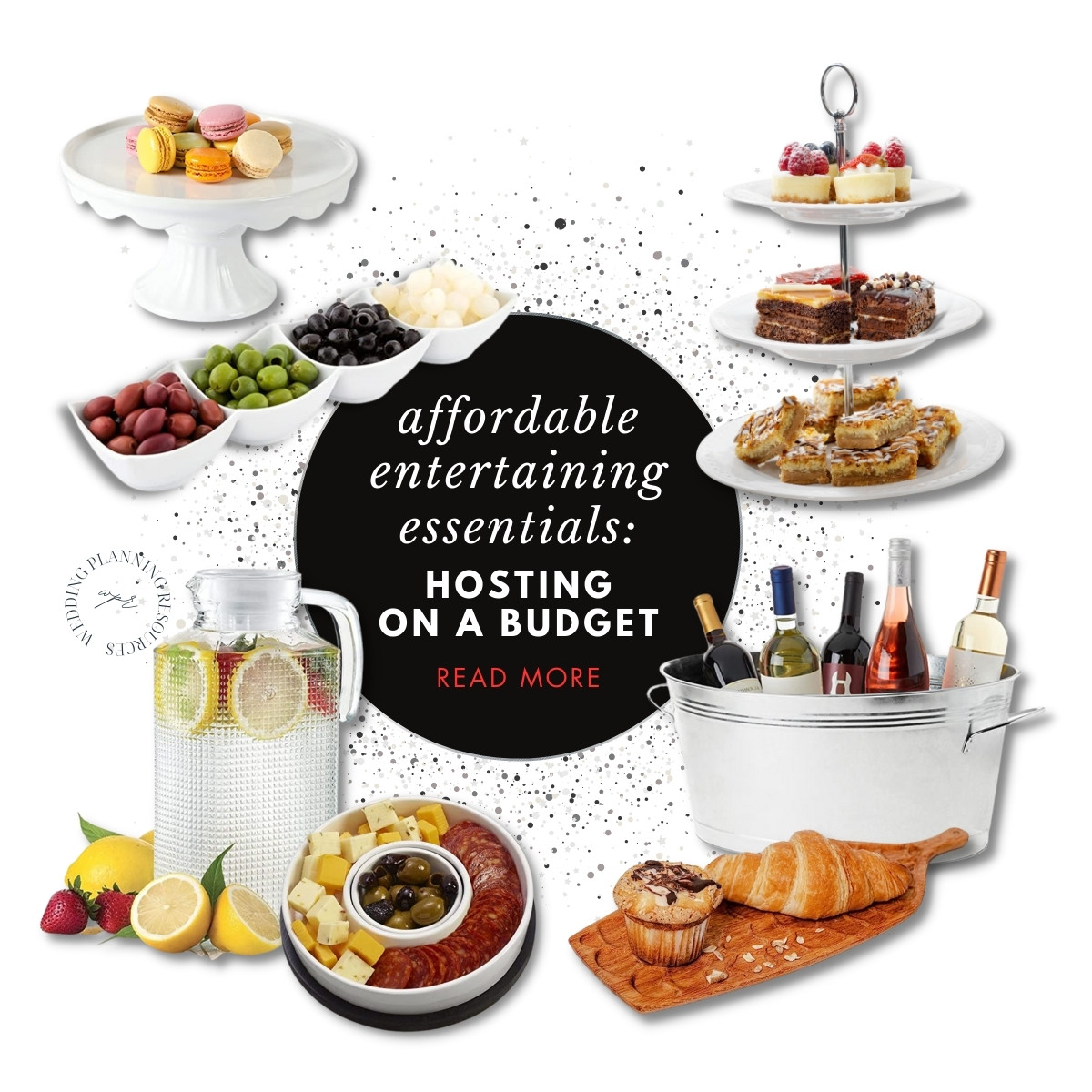 4. BACON WRAPPED DATES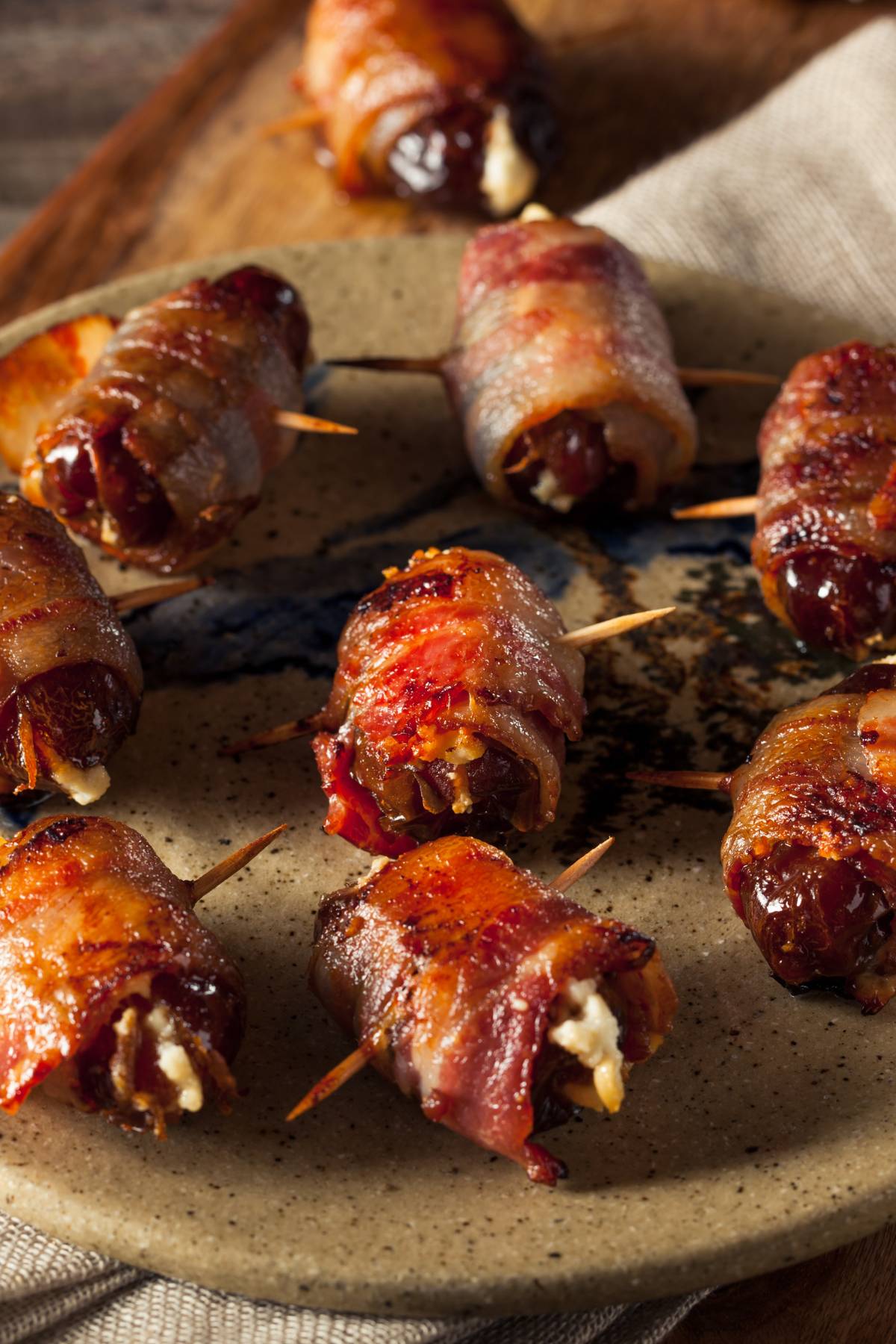 Wrap pitted dates with bacon slices and secure with toothpicks. Bake until crispy and caramelized. These sweet and savory bites are sure to be a hit.
5. MINI QUICHES (this is one of our readers' fave easy dinner party starters!)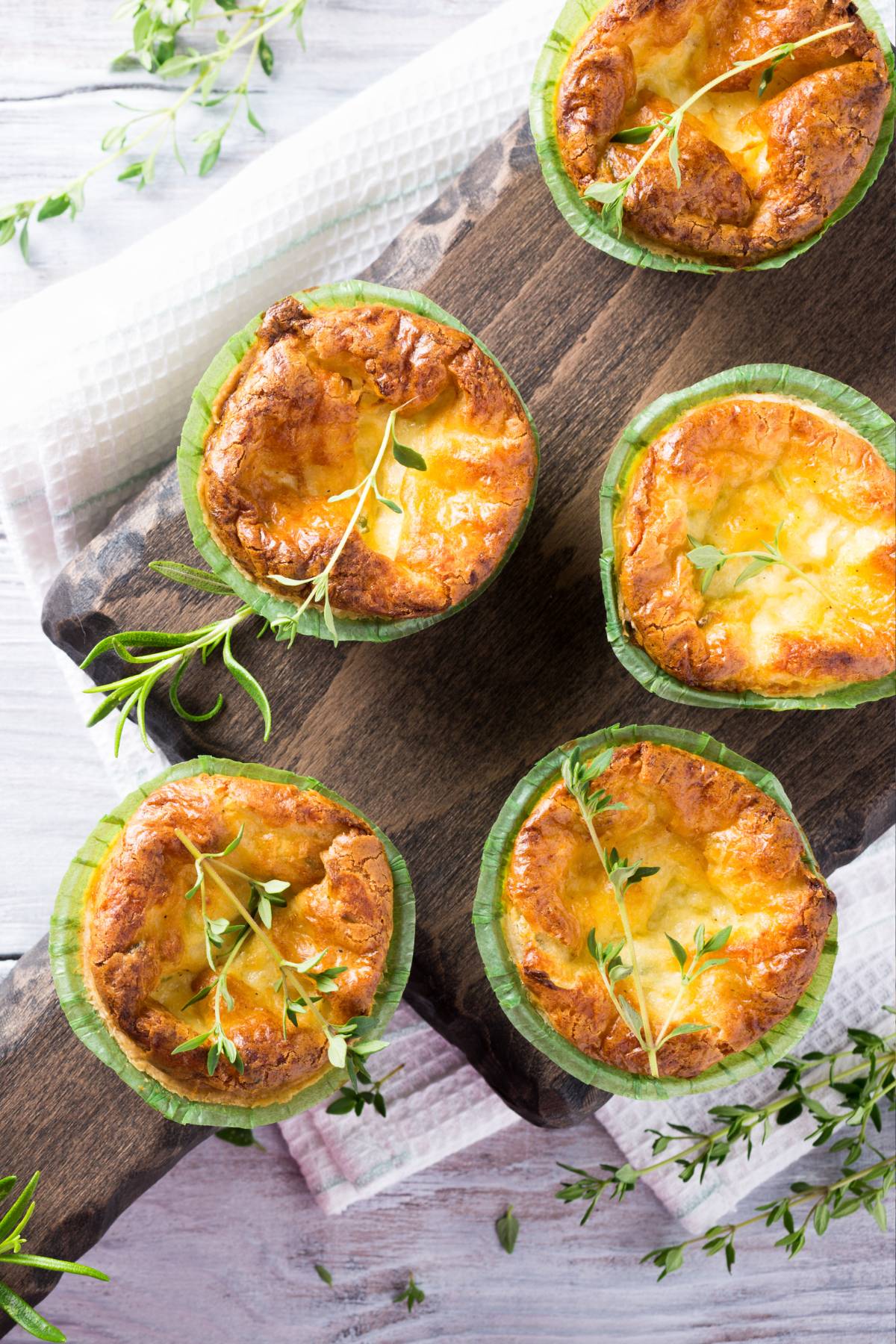 Whisk together eggs, cream, cheese, and your choice of fillings such as diced ham, sautéed mushrooms, or spinach. Pour the mixture into mini tart shells and bake until set.

6. STUFFED MUSHROOMS
Remove the stems from large mushrooms and fill the caps with a mixture of breadcrumbs, Parmesan cheese, garlic, herbs, and olive oil. Bake until golden and serve as a delicious and savory starter.
7. MINI CAPRESE SALAD CUPS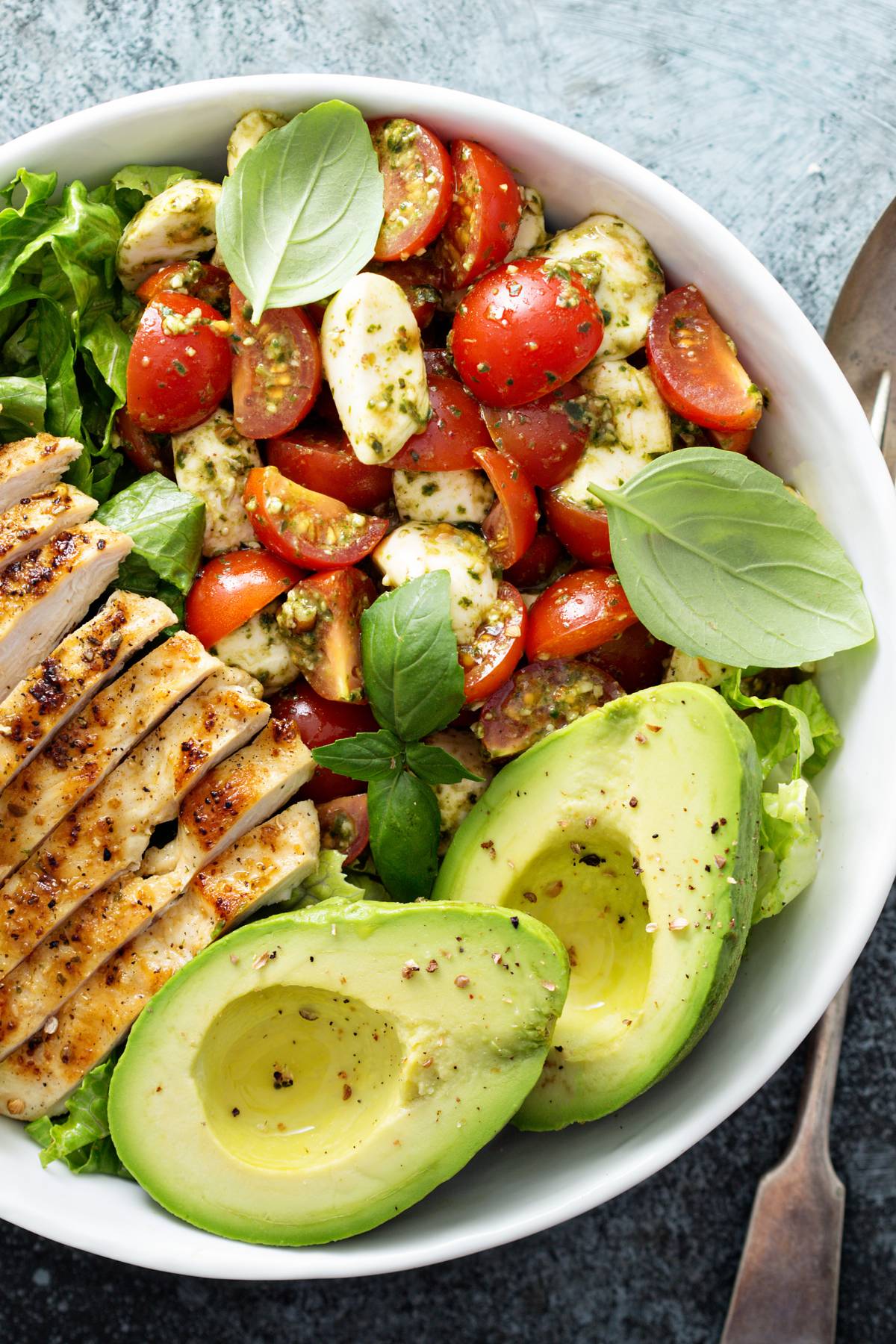 In small cups or shot glasses, layer cherry tomatoes, mozzarella balls, and fresh basil. Drizzle with balsamic glaze and serve as a bite-sized and elegant starter.
8. CUCUMBER BITES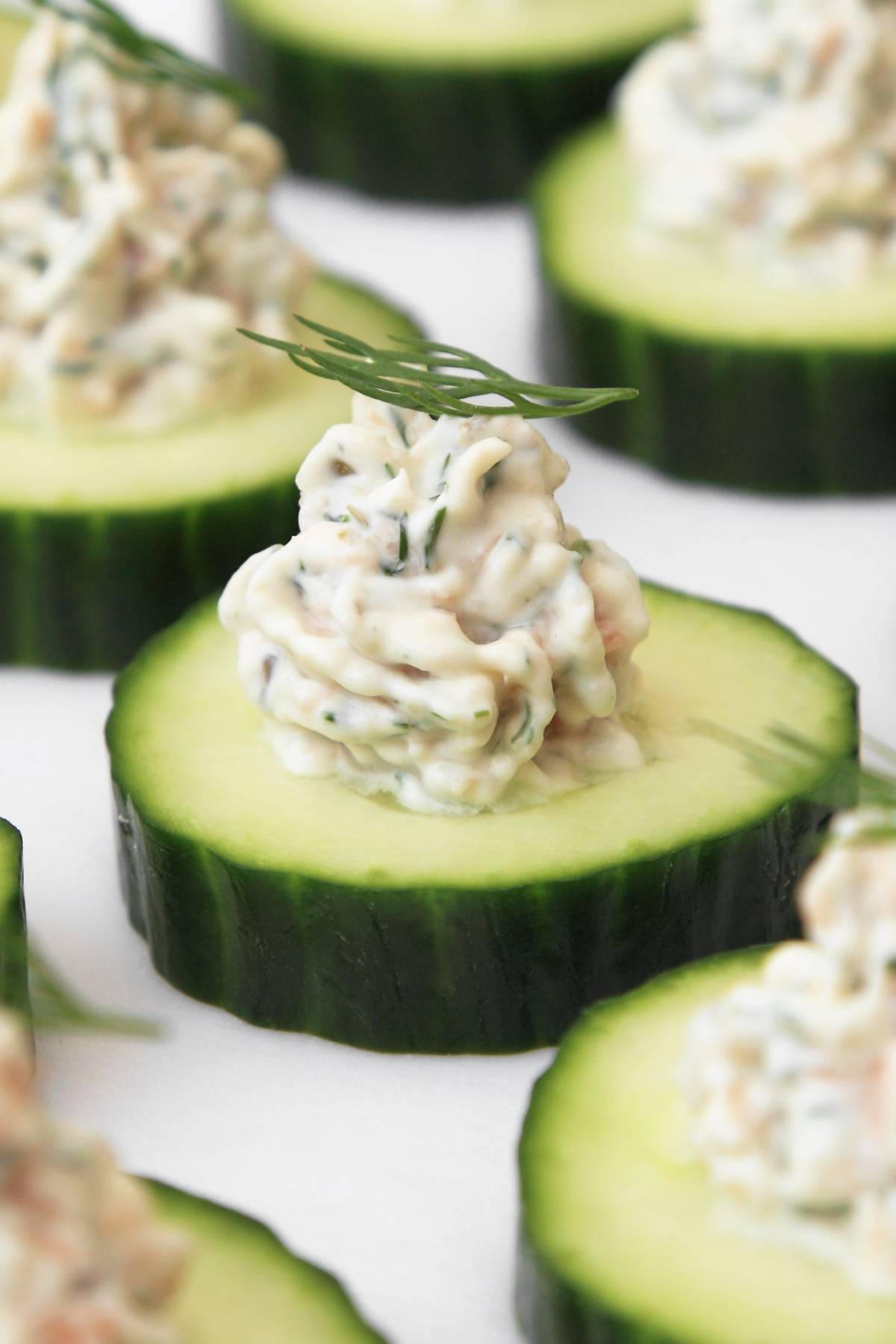 Slice cucumbers into rounds and top with cream cheese, smoked salmon, and dill. These refreshing and light bites are perfect for summer dinner parties.
9. CHICKEN SATAY SKEWERS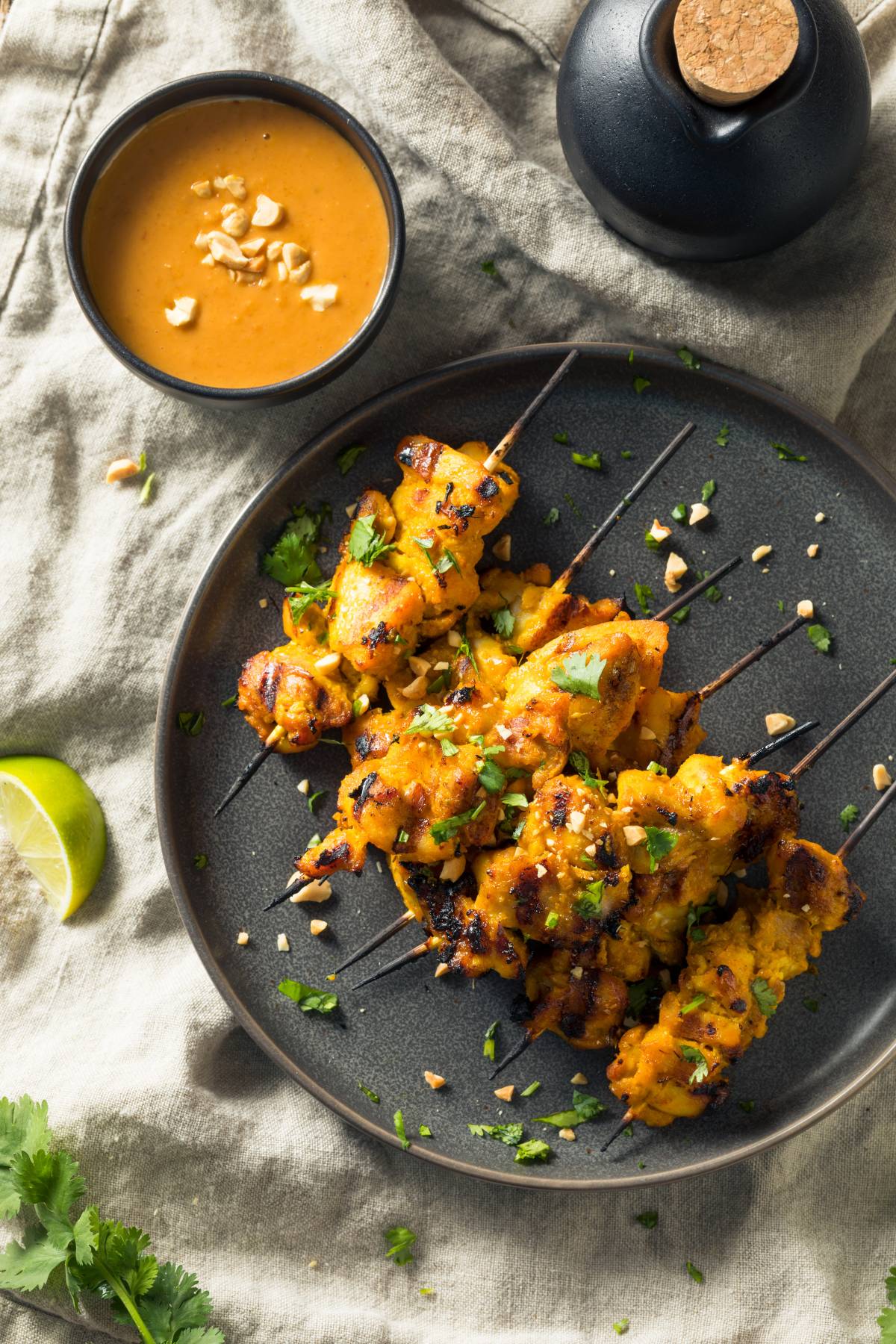 Marinate chicken strips in a mixture of soy sauce, ginger, garlic, and honey. Skewer the chicken and grill or bake until cooked through. Serve with a peanut dipping sauce for a flavorful starter.

10. CROSTINI WITH GOAT CHEESE AND FIG JAM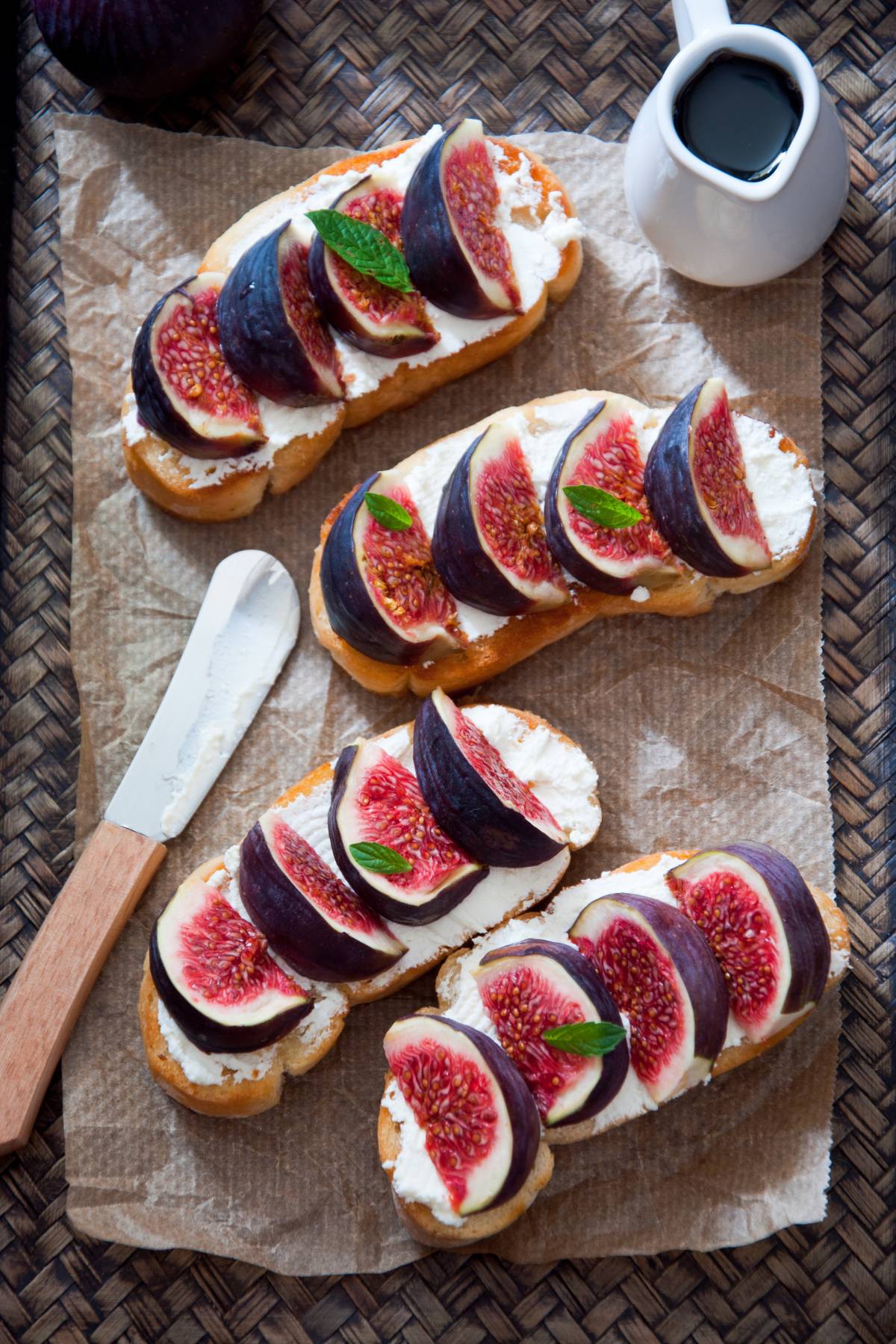 Toast baguette slices and spread with creamy goat cheese. Top with a dollop of fig jam and a sprinkle of chopped walnuts. These elegant crostini are a delightful blend of sweet and tangy flavors.
〰️ These easy dinner party starters are not only delicious but also simple to prepare, allowing you to impress your guests without spending hours in the kitchen.
There you are lovelies! Easy Dinner Party Starters!