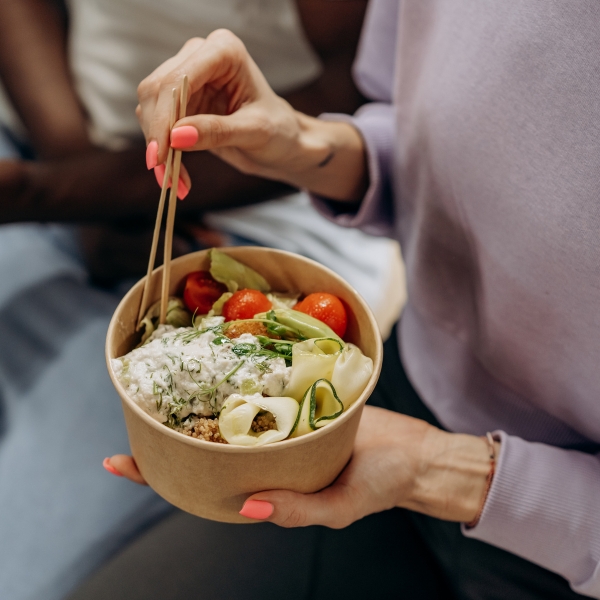 Quick Vegan Dinner Recipes: Top 15. Weeknight wonders. Fast and flavorful. Vegan eats on the fly. Wholesome and quick. Effortless vegan cuisine. Swift and satisfying. Plant-based perfection.
This site contains affiliate links. For more info, please see our full disclosure.
Are you looking to whip up a quick vegan dinner? Do you have a gathering? An event? Or perhaps, a busy night? Well, you've come to the right place!
Whether you're a seasoned plant-based pro or just exploring the vegan culinary realm, these 15 quick vegan dinner ideas with easy-to-follow recipes will have your taste buds dancing with delight.
Before we get started, here are our top vegan pantry staple picks you'd want to have handy at all times: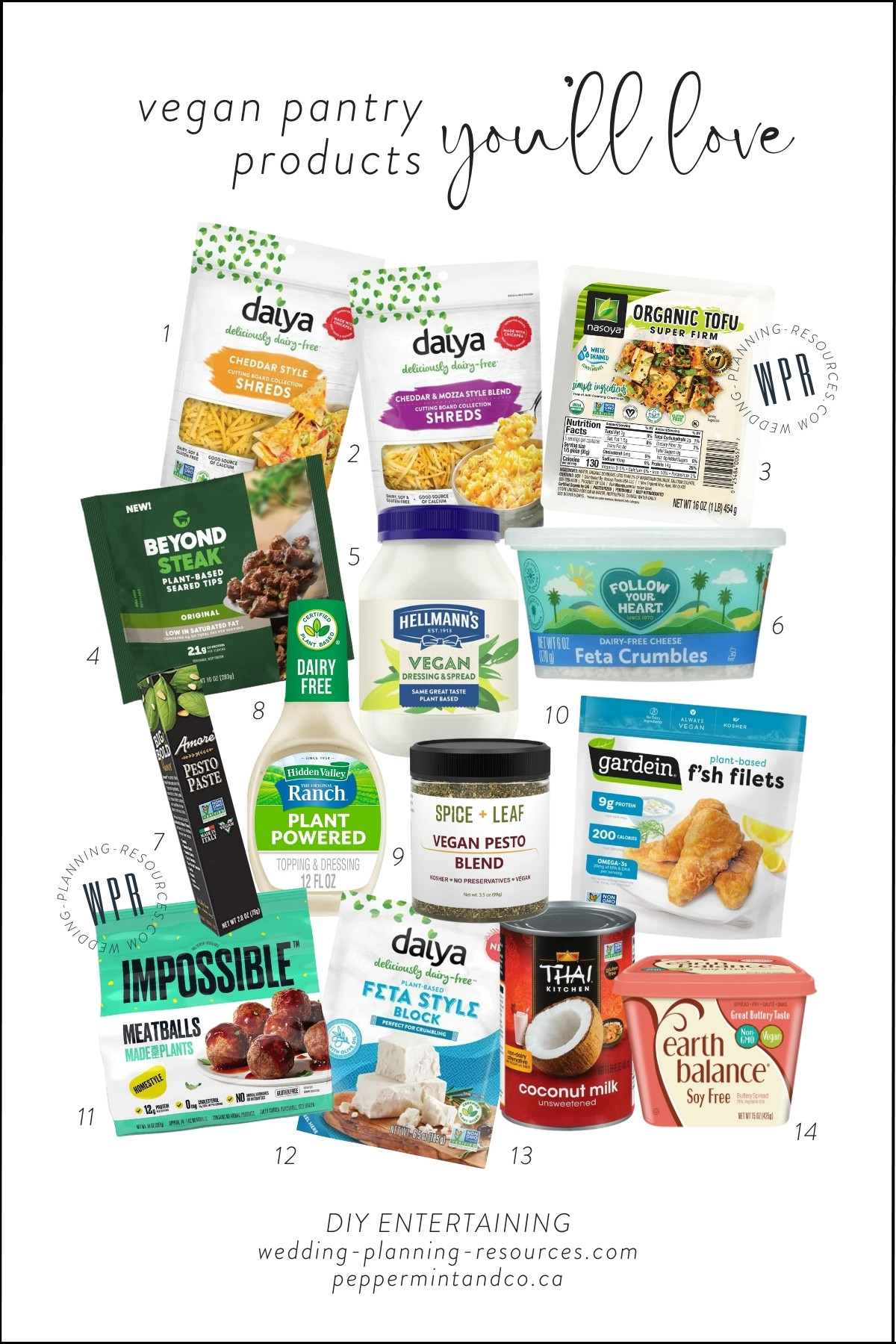 Quick Vegan Dinner Recipes: Top 15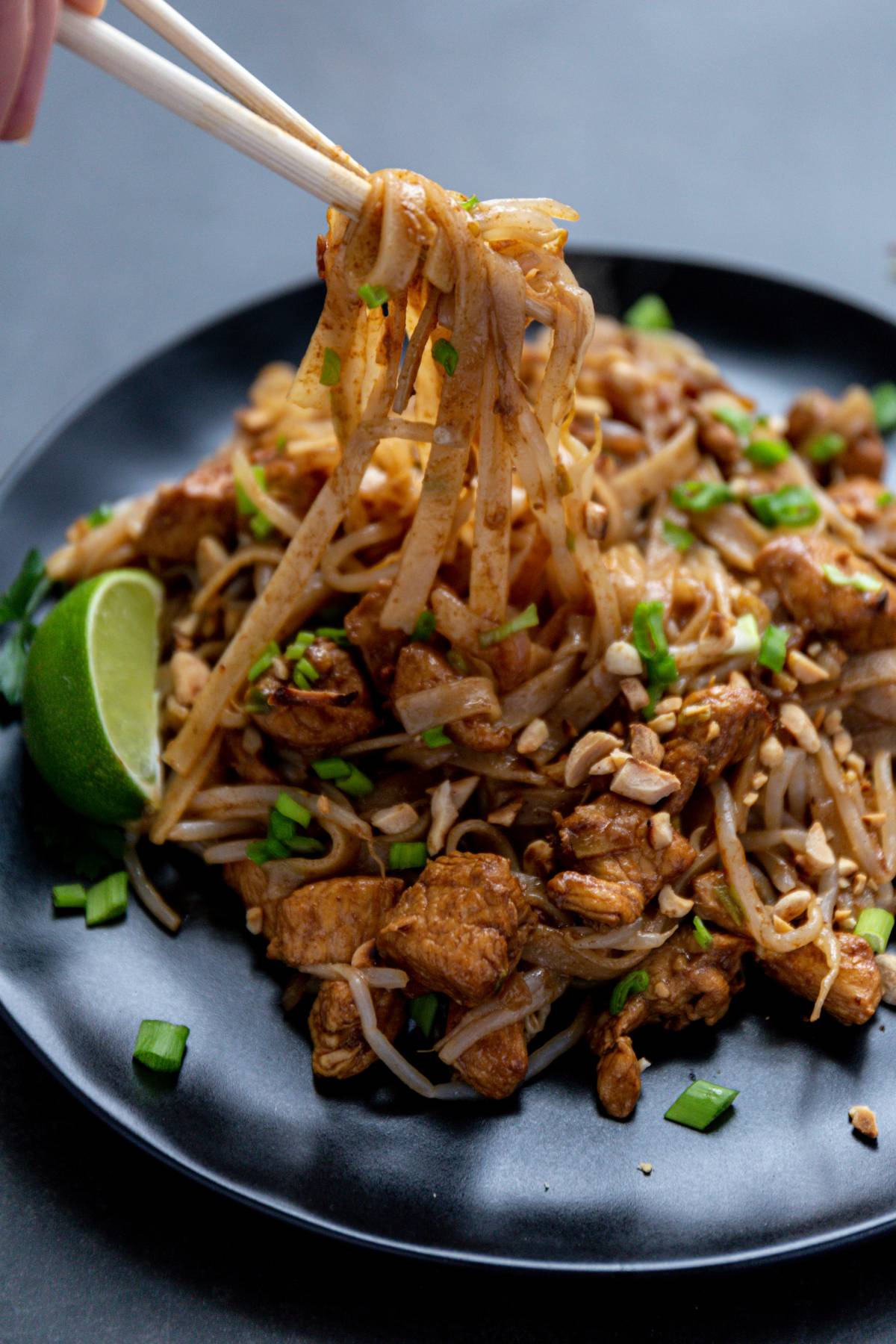 Vegan Pad Thai:
Toss rice noodles with sautéed tofu, bean sprouts, and a zesty sauce made from lime juice, soy sauce, and peanut butter. Garnish with crushed peanuts and fresh cilantro for an authentic Thai experience.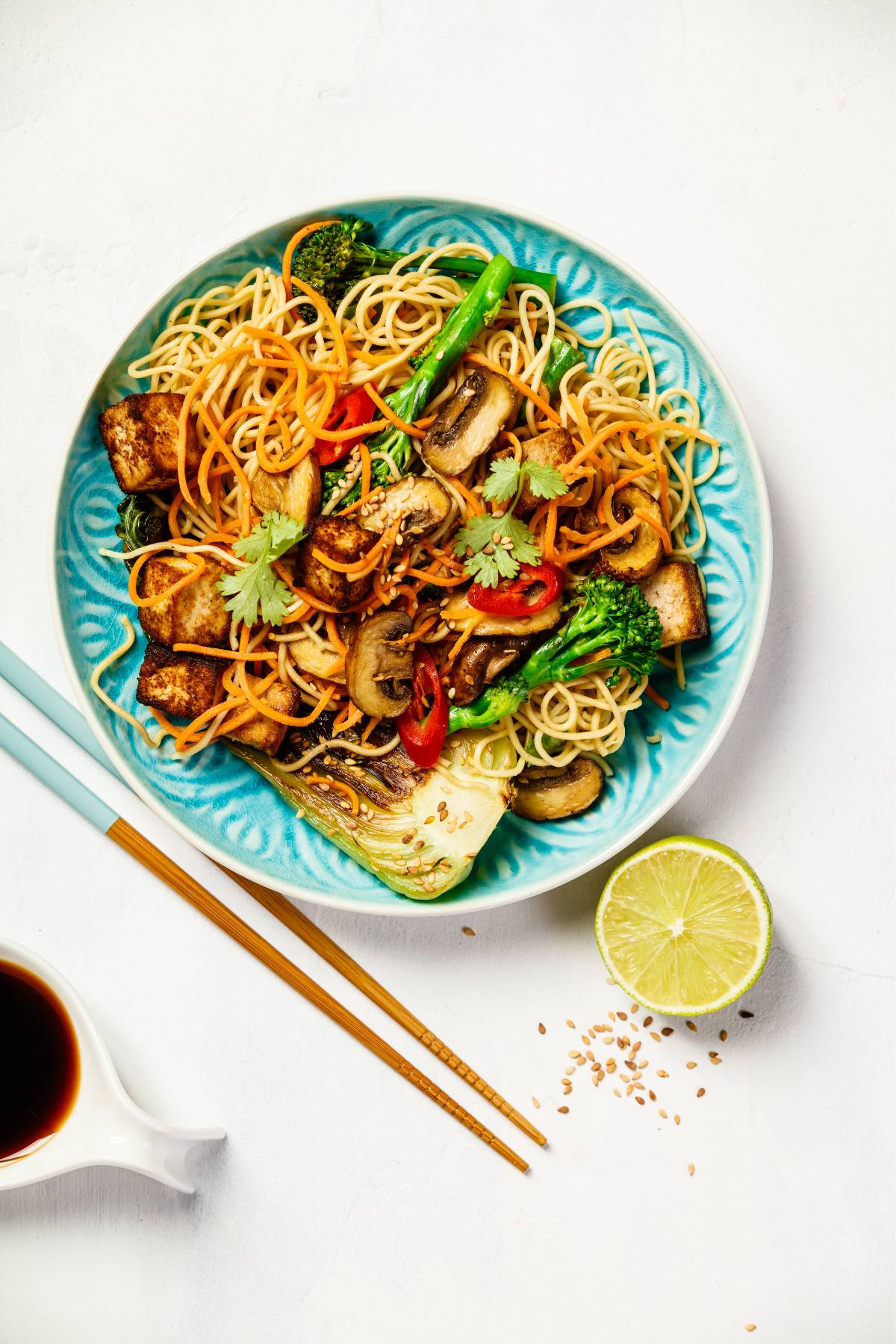 Chickpea and Vegetable Stir-Fry: (one of our readers' fave quick vegan dinner recipes!)
Sauté chickpeas, bell peppers, broccoli, and snap peas in a flavorful stir-fry sauce made from soy sauce, ginger, garlic, and sesame oil. Serve over brown rice for a wholesome meal.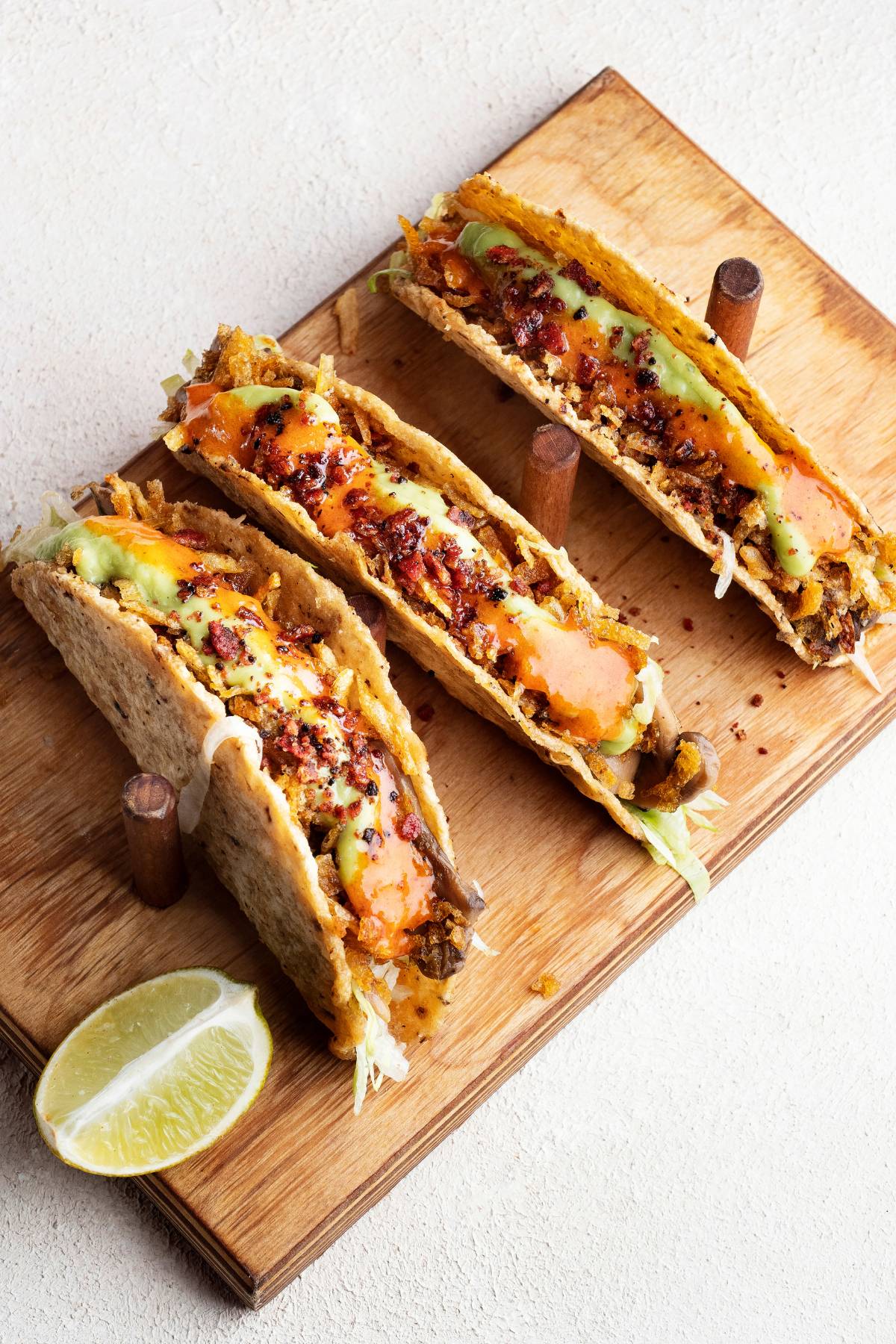 Vegan Tacos:
Fill soft corn tortillas with seasoned black beans, avocado slices, salsa, and a sprinkle of vegan cheese. Top with fresh cilantro and a squeeze of lime juice for a burst of flavor.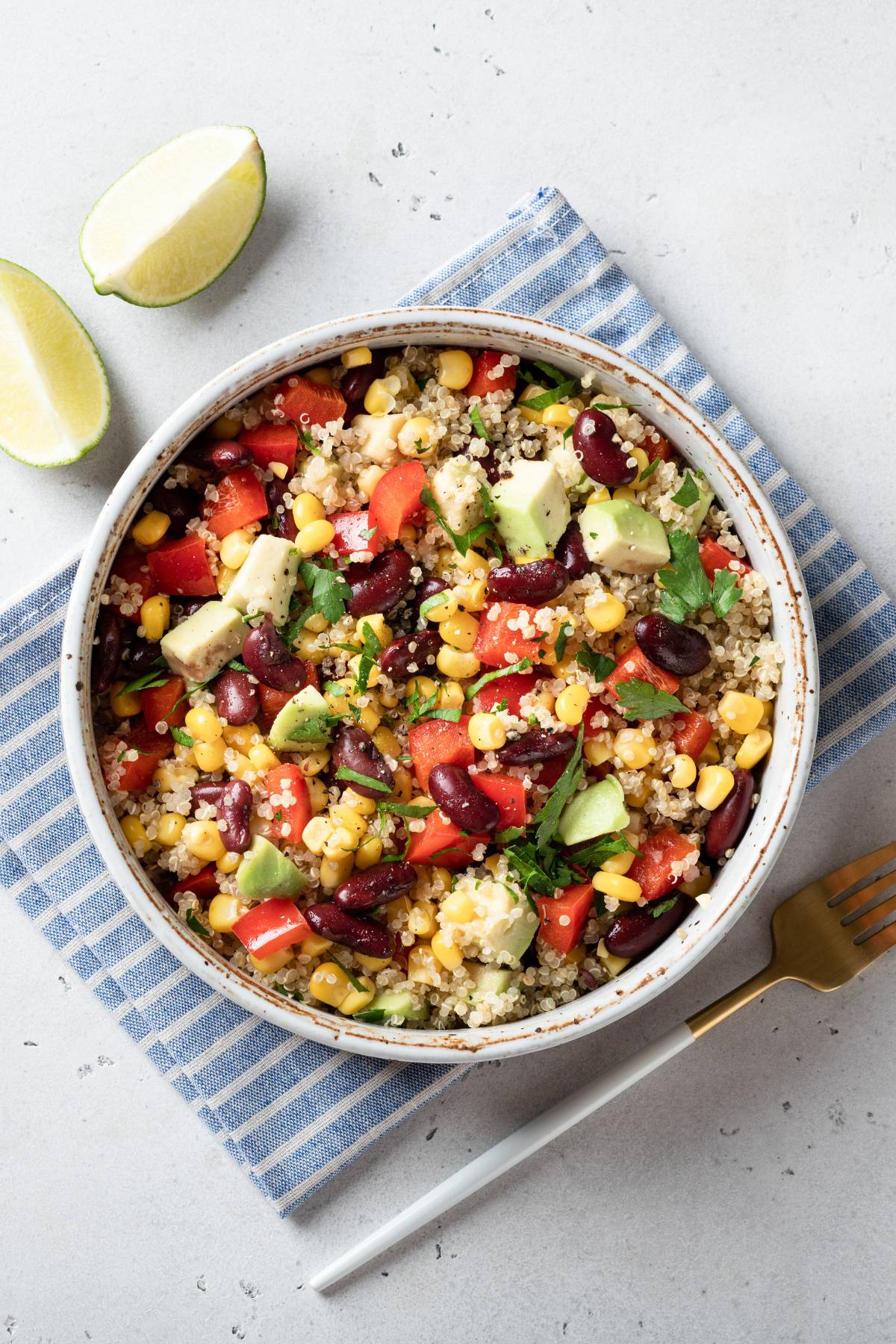 Quinoa Salad with Roasted Veggies:
Roast (add salt, pepper, and virgin olive oil) your favorite vegetables (such as bell peppers, zucchini, and cherry tomatoes) and mix them with cooked quinoa. Drizzle with balsamic vinaigrette and sprinkle with fresh basil for a satisfying salad.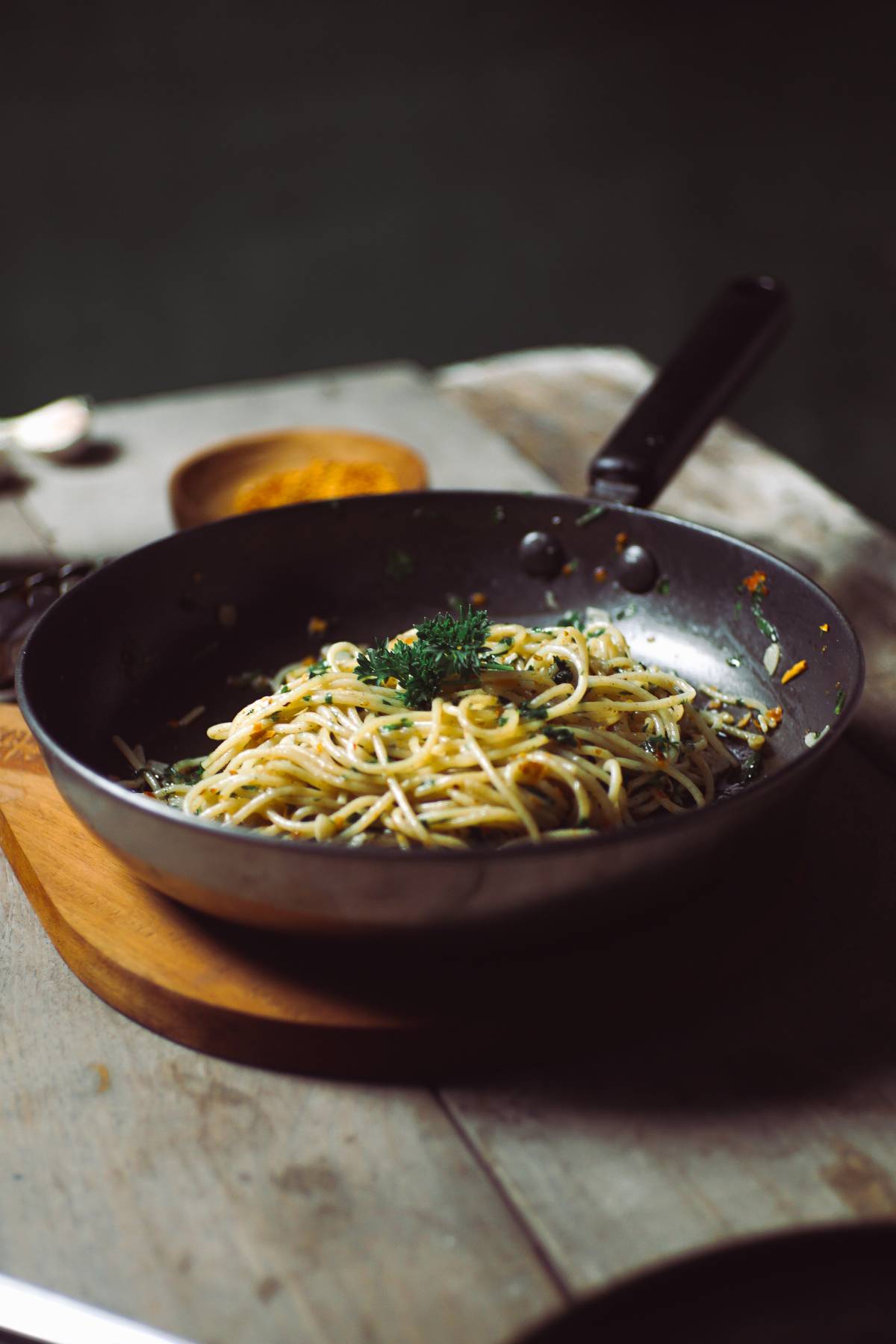 Vegan Spaghetti Aglio e Olio:
Cook spaghetti and toss it with olive oil, minced garlic, red pepper flakes, and chopped parsley. It's a simple yet flavorful Italian classic.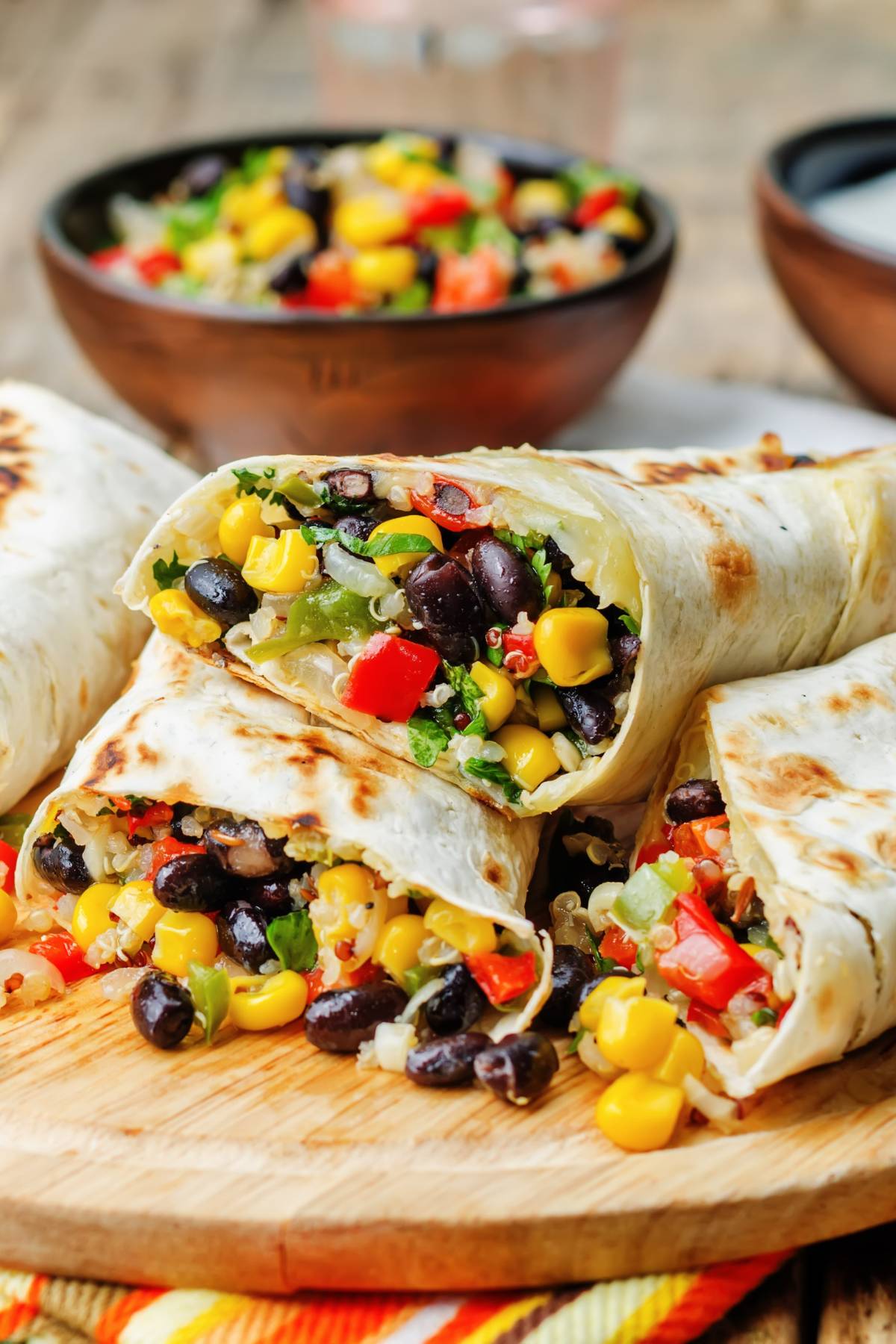 Sweet Potato and Black Bean Burritos:
Mash roasted sweet potatoes and layer them with black beans, diced onions, and a drizzle of vegan ranch dressing in a tortilla. Roll it up for a quick and filling burrito.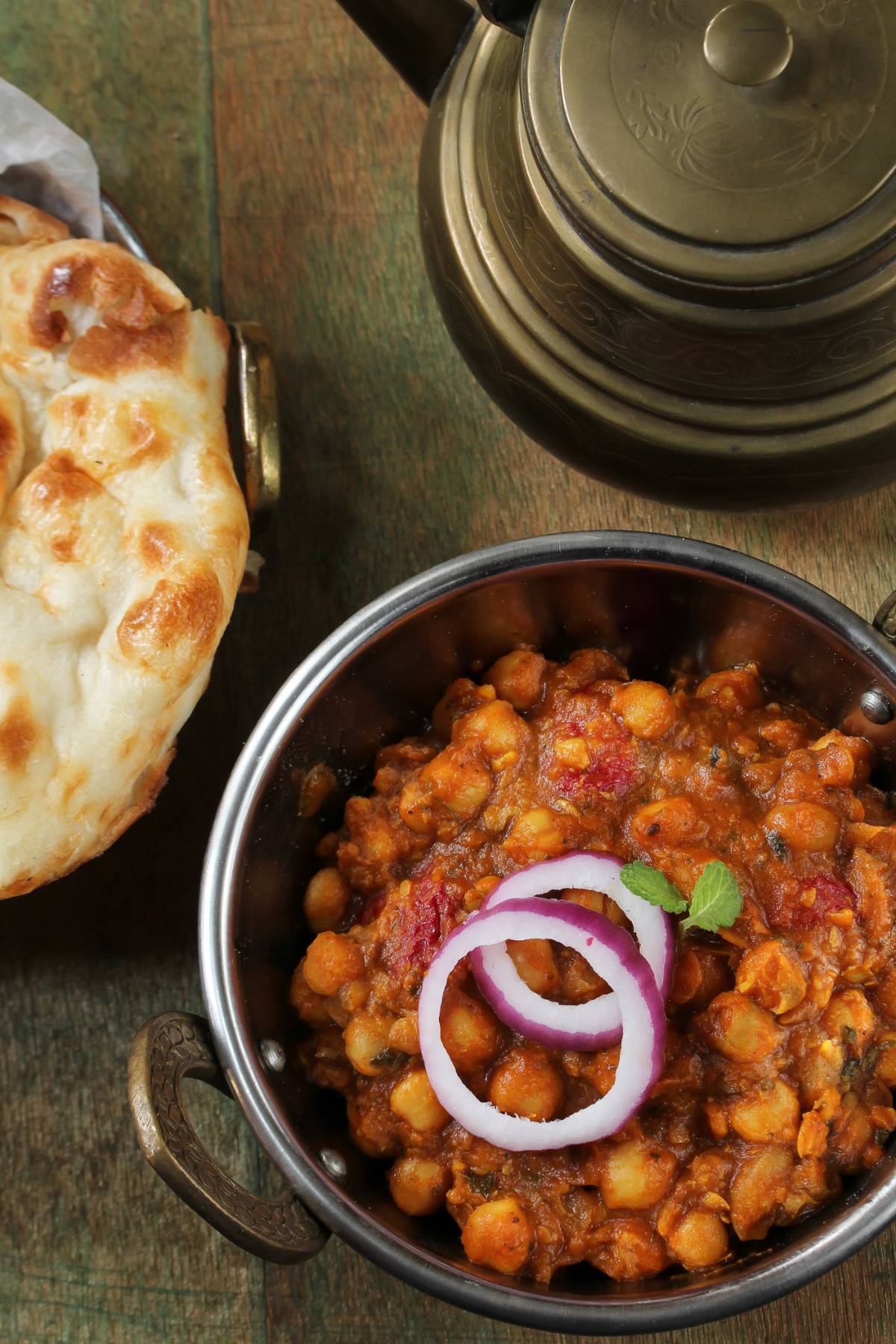 Vegan Chickpea Curry:
Simmer chickpeas in a rich tomato and coconut milk-based curry sauce with a blend of aromatic spices like cumin, coriander, and turmeric. Serve over steamed basmati rice.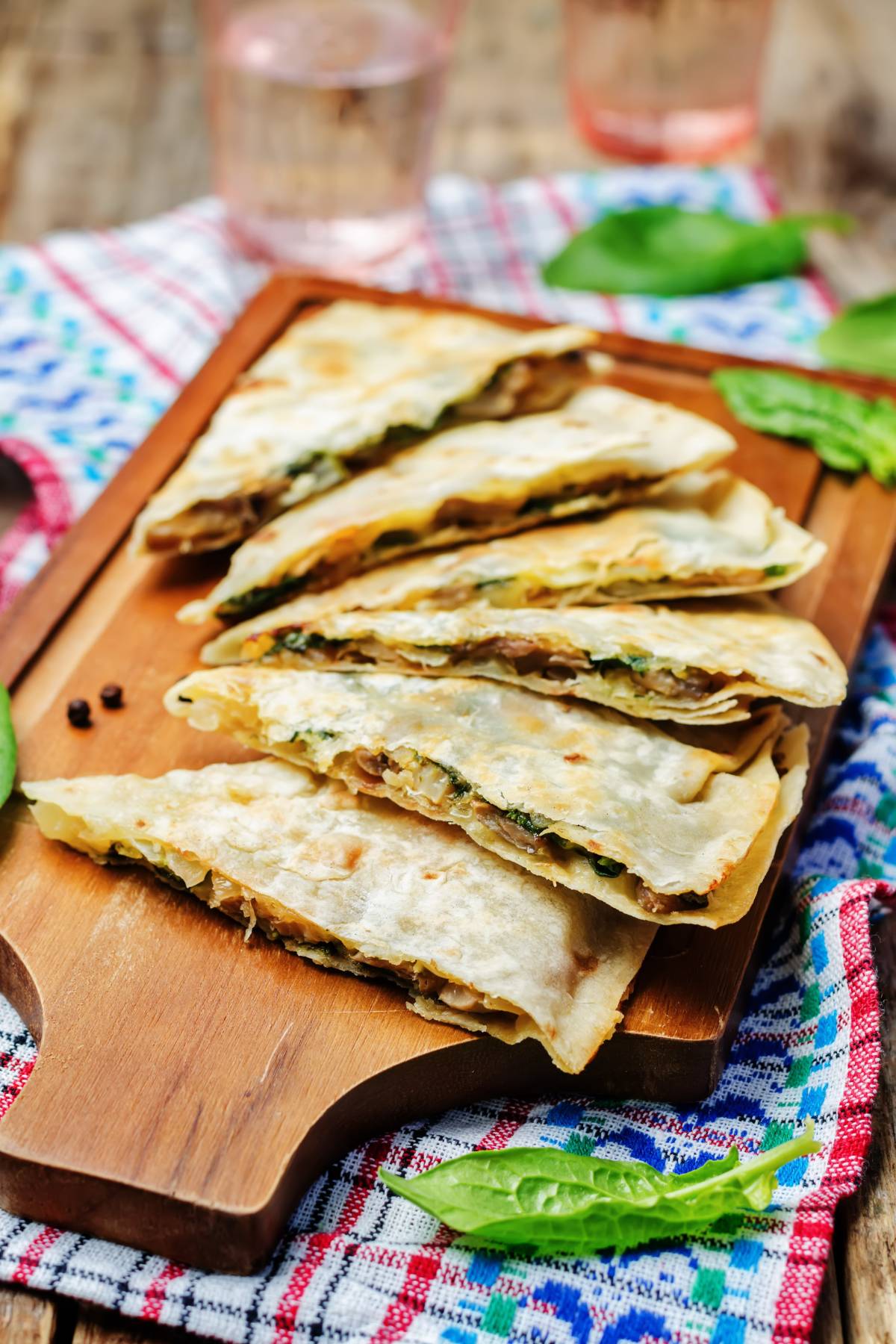 Mushroom and Spinach Quesadillas:
Sauté sliced mushrooms and baby spinach with garlic and onions. Place the mixture between two tortillas with vegan cheese, then cook until golden and crispy.
Vegan Lentil Soup:
Combine green or brown lentils with diced carrots, celery, and onions in a vegetable broth. Season with herbs like thyme and bay leaves for a comforting soup.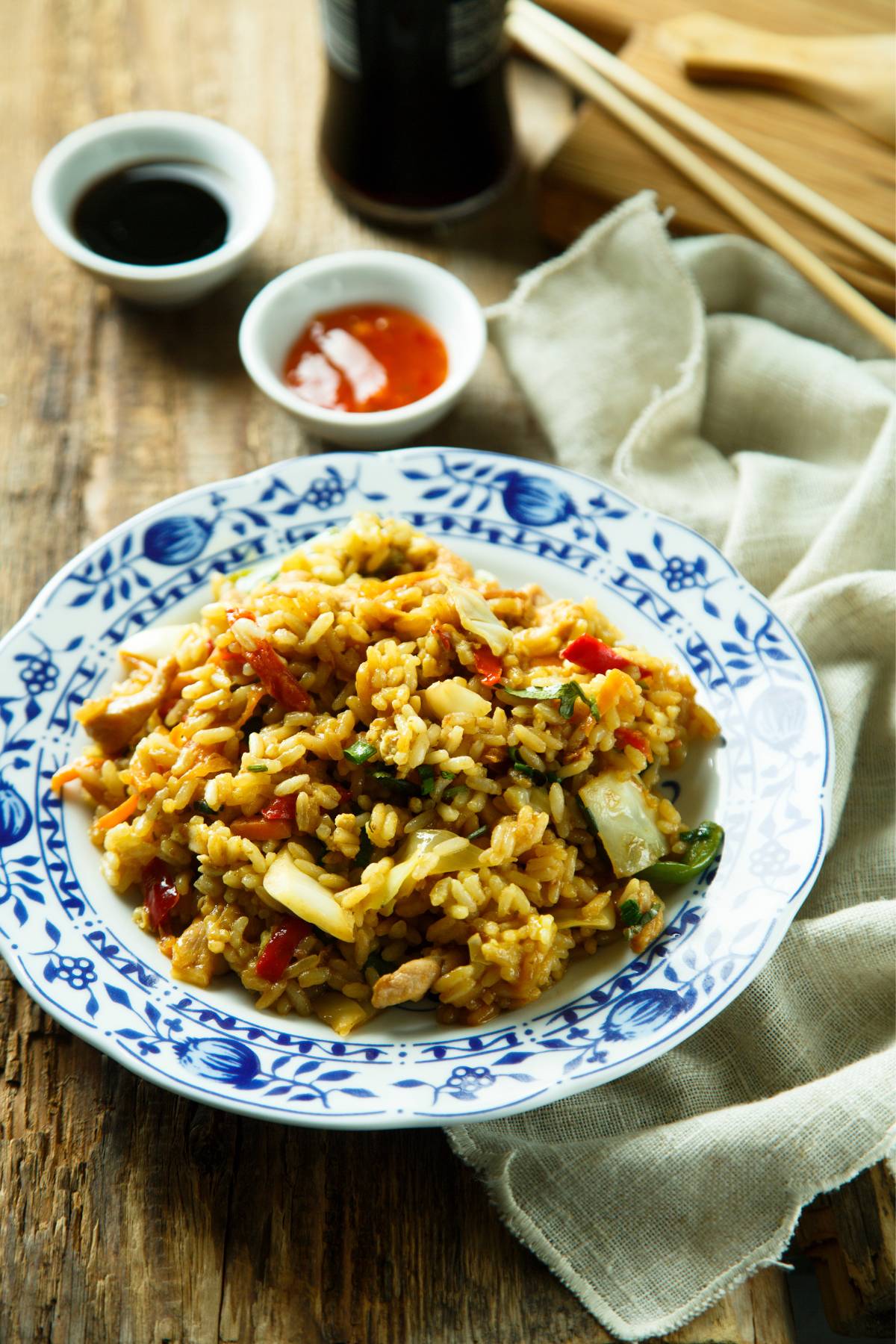 Veggie-Packed Fried Rice:
Stir-fry cooked rice with diced carrots, peas, corn, and tofu. Season with soy sauce and a dash of sesame oil for a quick Asian-inspired dish.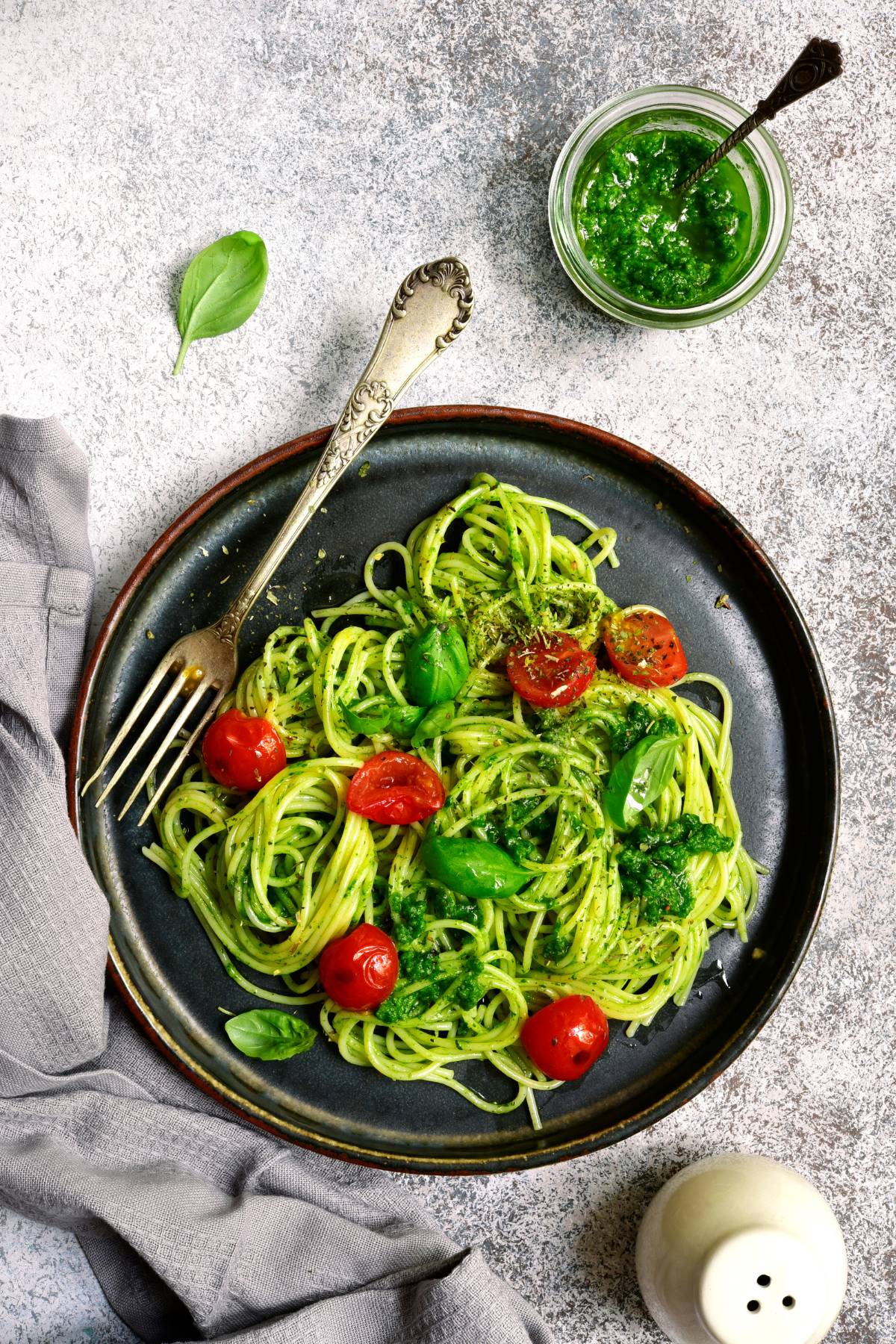 Pesto Pasta with Cherry Tomatoes: (one of the easiest quick vegan dinner recipes!)
Cook your favorite pasta and toss it with vegan pesto sauce and halved cherry tomatoes. Finish with a sprinkle of nutritional yeast for a cheesy flavor.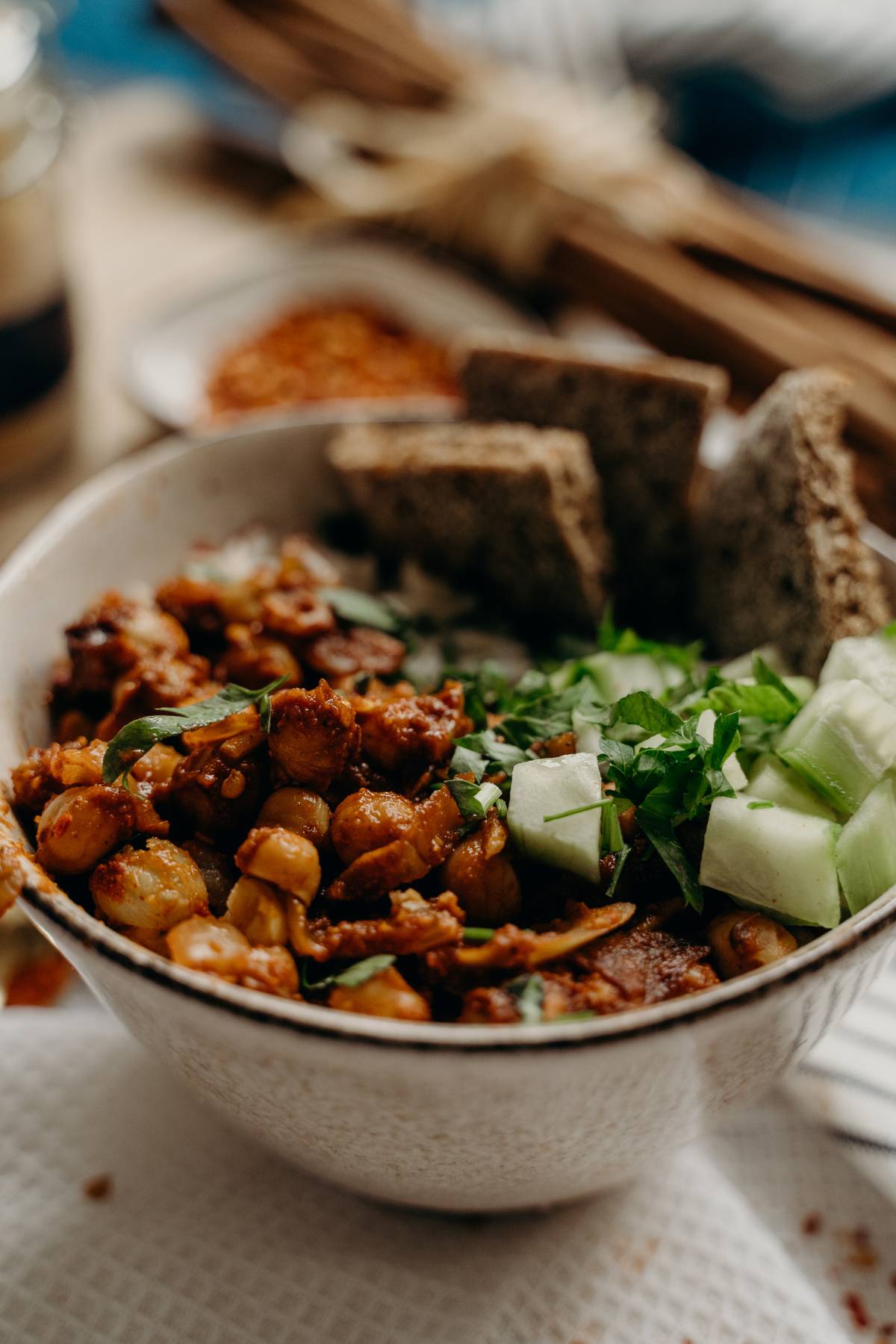 Vegan Chili:
Simmer kidney beans, black beans, diced tomatoes, and a medley of vegetables in a chili seasoning blend. Top with avocado slices and chopped green onions for a hearty meal.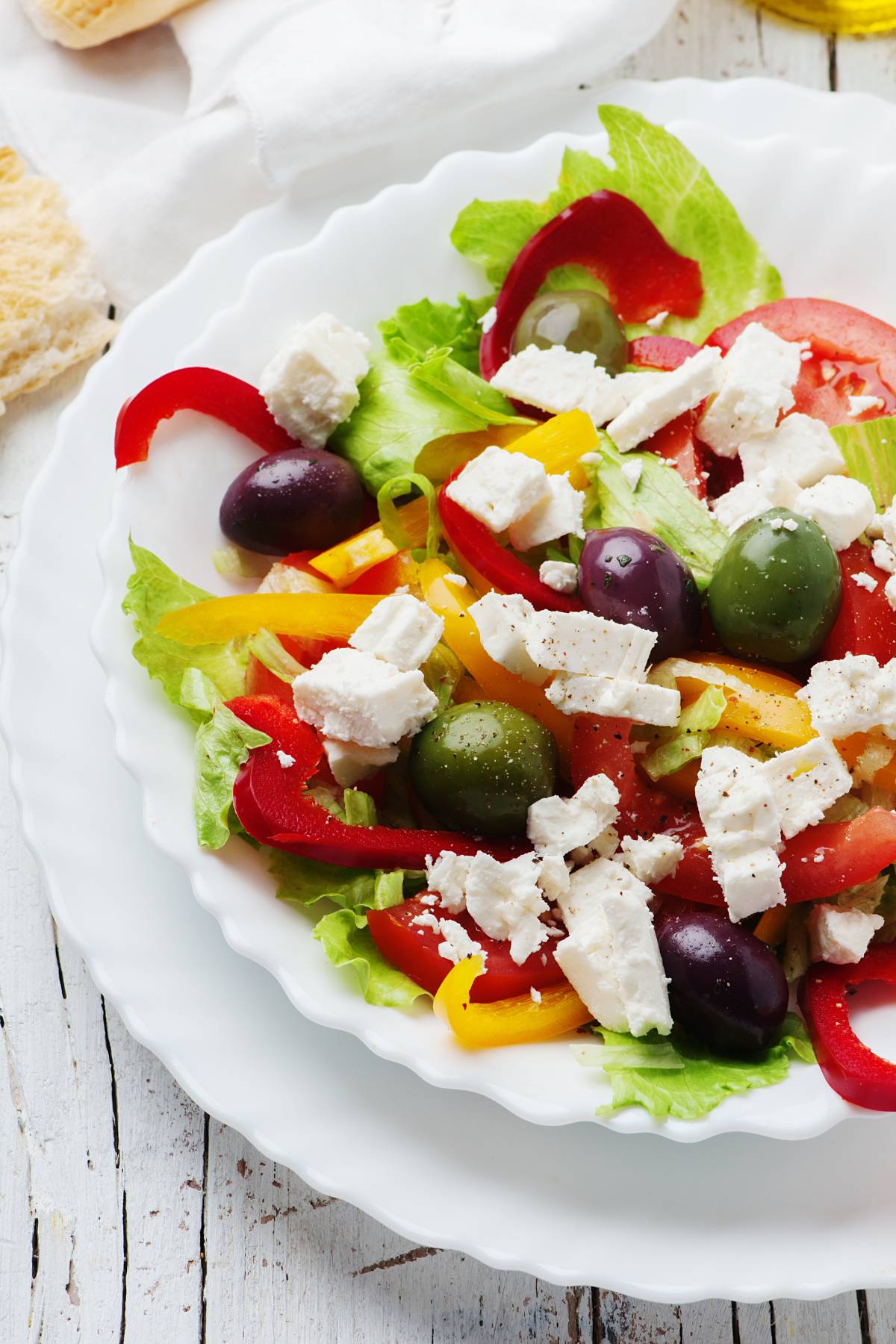 Vegan Greek Salad:
Combine cucumbers, cherry tomatoes, red onion, Kalamata olives, and vegan feta cheese. Drizzle with olive oil and sprinkle with dried oregano for a taste of the Mediterranean.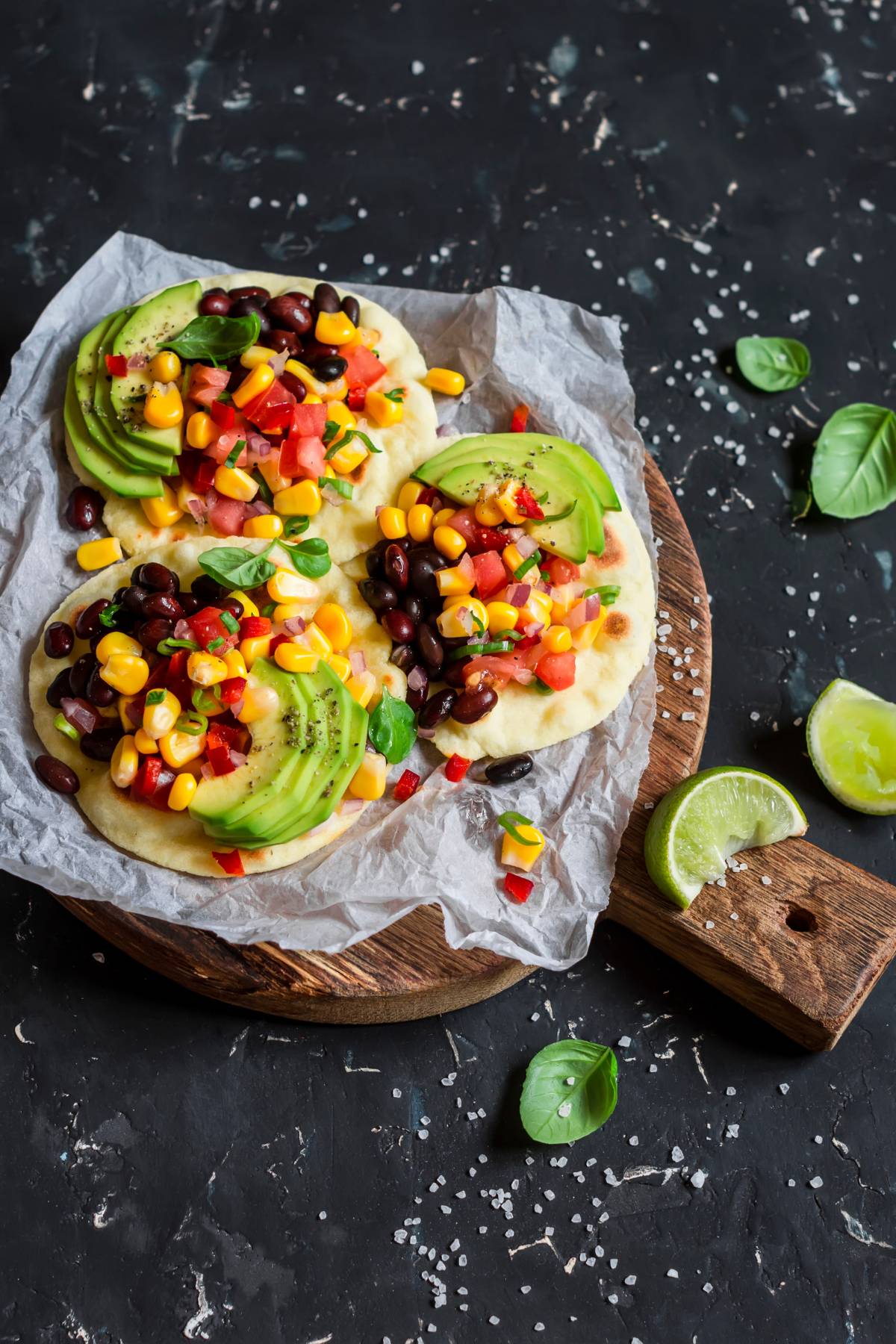 Black Bean and Corn Tostadas:
Spread refried black beans on tostada shells and top with corn, diced avocado, shredded lettuce, and a squeeze of lime juice. These crunchy delights are ready in minutes.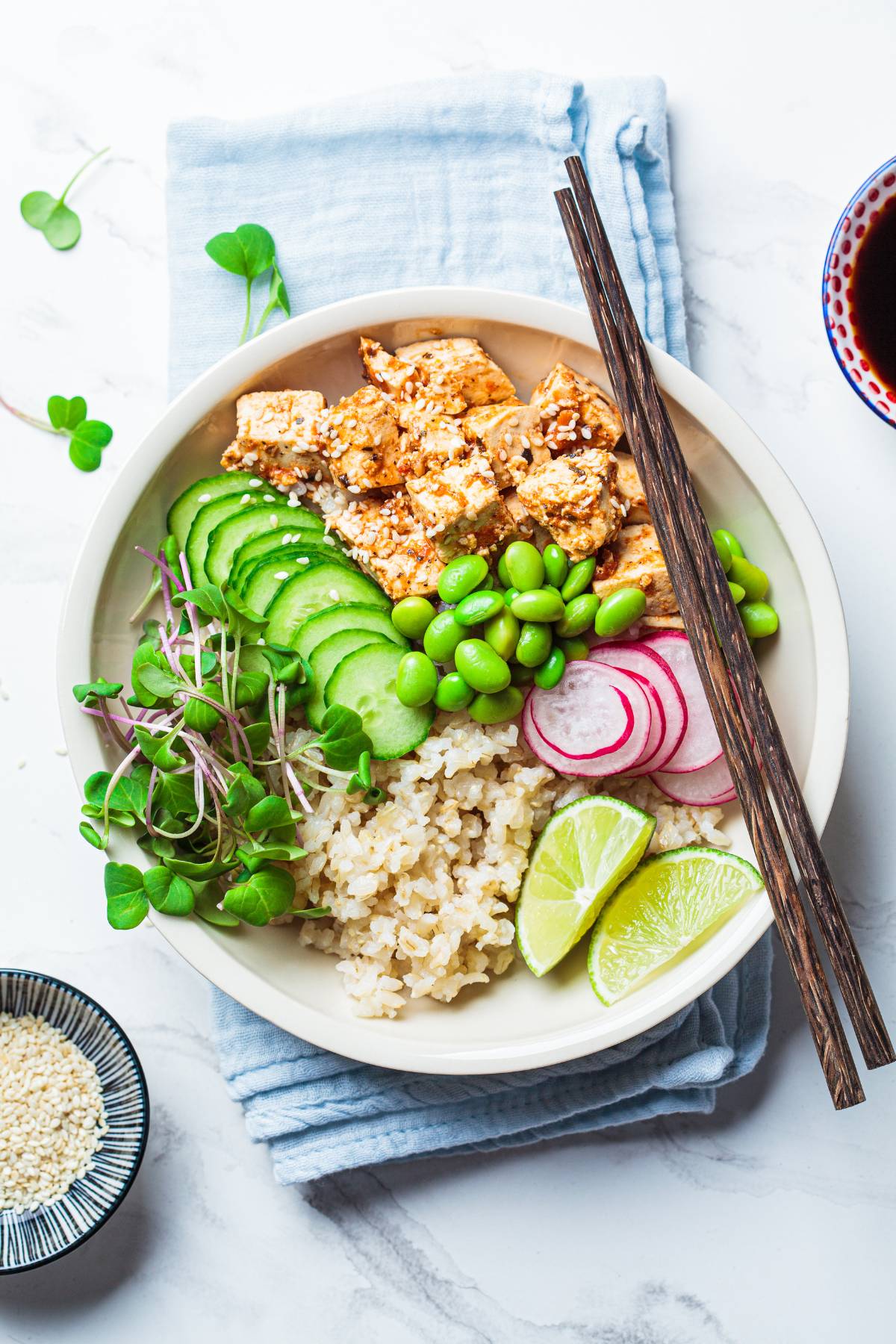 Vegan Sushi Bowls:
Cook sushi rice and top with sliced avocado, cucumber, nori strips, and marinated tofu cubes. Drizzle with soy sauce and serve for a deconstructed sushi experience.
〰️ These quick vegan dinner ideas are not only convenient but also bursting with flavor and nutrients. Enjoy exploring these delicious options for your next speedy vegan dinner!
There you are lovelies! Quick Vegan Dinner Recipes: Top 15!