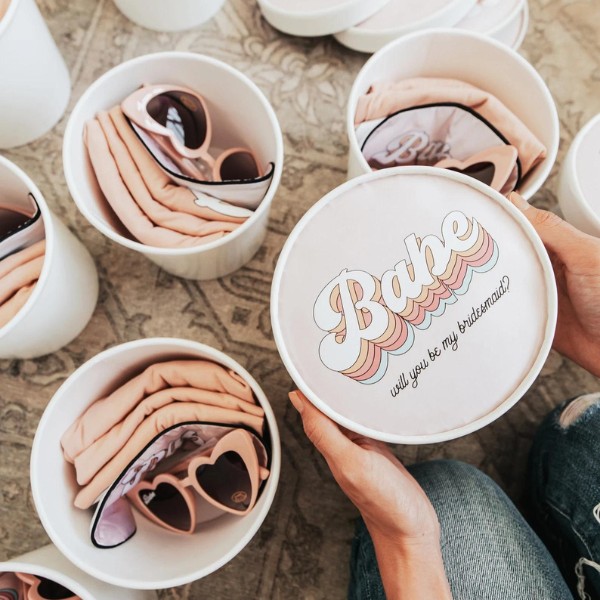 Bridesmaids Proposal: How To. Perhaps a bridesmaid proposal gift? Bridal party proposal gift sets? Unique bridesmaid proposal? Personalized bridesmaids proposal ideas?
This site contains affiliate links. For more info, please see our full disclosure.
Asking your closest friends or family members to be your bridesmaids is a special moment in the wedding planning process. These special individuals will be by your side, providing support, love, and friendship throughout your entire journey to the altar.
While a heartfelt invitation is meaningful on its own, why not also choose to take it a step further by asking them with thoughtful gifts?
If you are debating whether to do a "bridesmaid proposal" box or not, we've rounded up reasons to help you decide. We'll delve into the reasons why presenting your bridesmaids with gifts is a wonderful gesture and explore some ideas to help you choose the perfect tokens of appreciation.
1. SHOW APPRECIATION. Giving gifts to your bridesmaids is a meaningful way to show your gratitude for their presence and support during this special time in your life.
It lets them know how much you value their friendship and the role they play in your wedding.
2. SENTIMENTAL GIFT. Thoughtfully chosen gifts can serve as cherished mementos of your wedding day.
From personalized jewelry to engraved trinkets, these items will remind your bridesmaids of the beautiful memories and the bond you shared.
3. MAKE THEM FEEL EXTRA SPECIAL. Presenting gifts to your bridesmaids is a way to make them feel valued and acknowledged for their role in your life.
It adds an extra touch of excitement and anticipation to the wedding planning process, making them feel important and loved.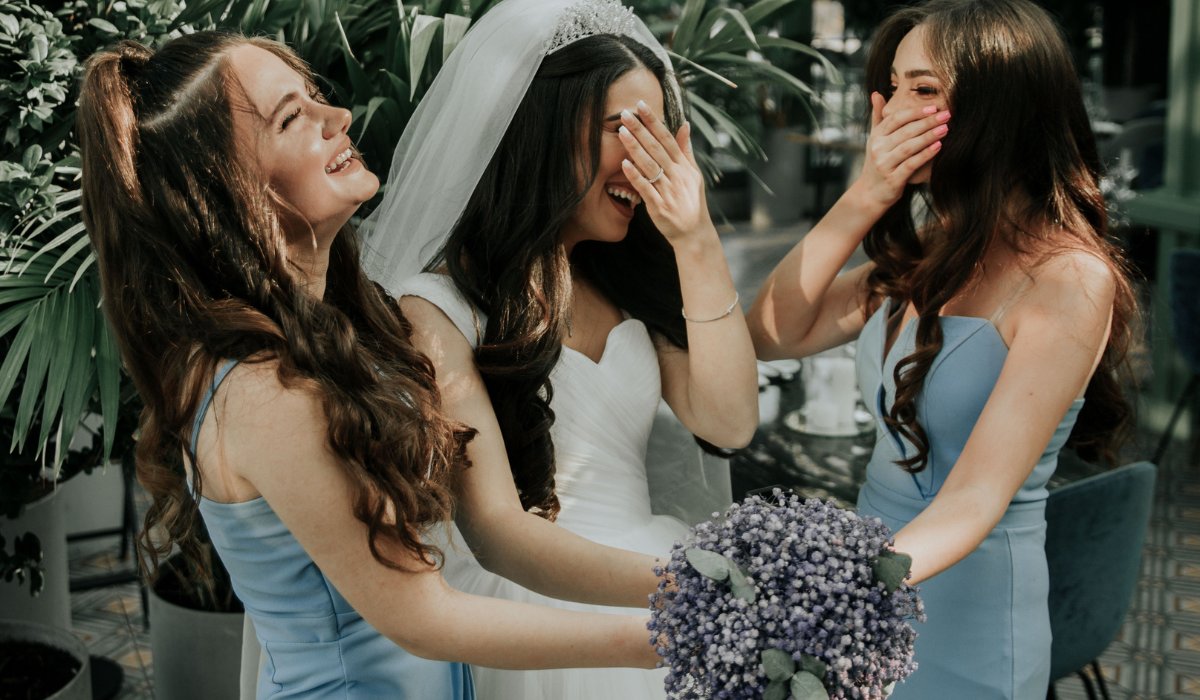 4. RECOGNIZE THEM INDIVIDUALLY. Customized gifts allow you to tailor each present to match the personality and tastes of your bridesmaids.
Whether it's monogrammed robes, personalized tote bags, or beauty products in their favorite scents, the gifts can be unique and reflective of their individual preferences.
5. SET THE VIBE. Giving gifts to your bridesmaids sets a positive and appreciative tone.
It fosters an atmosphere of love, gratitude, and togetherness, which will resonate throughout the whole wedding planning process, as well as the entire event.
6. BOND STRENGTHENING. Curating gifts for your bridesmaids can deepen your bond and strengthen your friendship.
It shows that you have put thought and care into their role in your wedding, fostering a sense of unity and camaraderie among your bridal party.
When choosing gifts for your bridesmaids, consider their preferences and interests. It's the sentiment behind the gift that truly matters, so take the time to select something that will resonate with each individual and make them feel special.
Asking your bridesmaids with gifts is a heartfelt and meaningful gesture that goes beyond a simple invitation.
It allows you to show appreciation, create lasting memories, and strengthen your bond. With thoughtful and personalized gifts, you can set the stage for a beautiful wedding experience filled with love, gratitude, and cherished friendships.

There you are lovelies! Bridesmaids Proposal: How To!