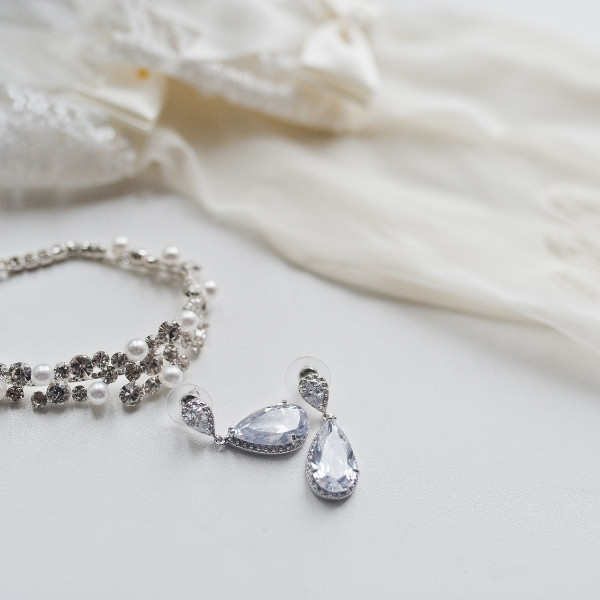 Wedding Accessories You Didn't Think You Need. A little extra! Sure you can skip some of them. But why not give in? These accessories will look great in photos. Also, such great conversation pieces. You can look back on your wedding photos and see these little extra details that you added, and it will bring a smile, and probably a good laugh!
This site contains affiliate links. For more info, please see our full disclosure.
In this guide, we are sharing wedding accessories you didn't think you need!

Get Yourself Comfy Shoes
Wedding shoes are available in a variety of elegant and eye-catching colors, ranging from delicate pastels to rich neutral colors. The essential thing, though, is to get something that not only complements your wedding gown but is also comfy and forgiving on the feet.
You chose to use your wedding day as an excuse to buy those fancy shoes you've had your eye on for months, but they might not be the greatest dance shoes.
What is the real fix? Keep a pair of flats in your reception bag or get something that is both comfy and fashionable.
BHLDN is recognized for its ability to provide comfort without compromising elegance and style. Try their Loeffler Randall Camellia Heels, an excellent example of comfort and style.
Veil Accessorize
If your gown is not heavily detailed, select a veil with delicate embellishments like lace decoration or floral motifs to give depth.
Try on the veil a few times, take photographs of yourself wearing it with your gown, and get a sense of how you will wear your hair. Only then will you know for certain which veil accessory is best for you, allowing yourself plenty of time to replace it.
David's Bridal is a wonderful place to get your veils. If you want some lace veils for your wedding day, get Scrolled Scallop-Edge Fingertip Veil, which comes in lengths ranging from mid-length to floor-length.
Wedding Day Jewelry
Jewelry should be packed well in advance of your big day. Knowing what works best with your outfit is a topic-deserving piece.
Some dresses with a high neckline may just require chandelier earrings, whereas a sweetheart neckline looks great without earrings and instead requires a big necklace.
You must do your homework. Marchesa and BHLDN, for example, provide a huge range of exquisite wedding jewelry as well as moderately priced costume jewelry. Here's an elegant Crystal-embellished necklace to consider purchasing on your wedding day.
Bridal And Bridesmaid Robes
When you offer robes as wedding gifts, you are creating a treasured keepsake that will be appreciated for many years after you walk down the aisle.
It may also be used as a cover-up to protect garments while getting ready. The robes are a 'thank you present from the bride to her bridesmaids for their participation in the ceremony.
Furthermore, bridesmaid robes are frequently used for photo ops. Choose a design and aesthetic that complements their wedding theme.
If you're looking for the best bridal and bridesmaids' robes, David's Bridal is a great place to find something affordable and classy. These classic satin robes are a must-have for your wedding party's preparations.
Bridal Garter
It's easy to overlook a concealed object that holds a pleasant tradition.
Some brides prefer to wear two wedding garters, one to toss and one to save if they plan to do the bridal garter toss during the reception.
This idea might seem to be "traditional" or "outdated" to some. And there is definitely truth to that. But also, it can be so much fun and a good way to bring your guests together to the dancefloor to transition into dancing! Think about this as a multi-purpose accessory and part of the wedding!
Belt or Sash (definitely one of the wedding accessories you didn't think you need)
This is such an underestimated accessory. Although a lot might opt to skip this, if you are planning to "change" your look from ceremony to reception, adding a belt is the best way to do it. Especially if you are not into changing wedding dresses.
Adding a belt or sash, as well as jewelry, can completely "change" your look!
Bag Set for Everything
Your makeup artist will create a look that will last the entire day, although touch-ups will be necessary.
Many cosmetic artists will provide you with a little kit containing the materials they used but have a backup bag of powder, lipstick, and blotting papers on hand just in case.
Changing your lipstick shade from ceremony to reception is a great way to "change up" your look without changing your whole outfit!
You can also pack a jewelry set holder where you can keep all your jewelry. Especially if you are planning to switch accessories from ceremony to reception.
Emergency Kit
This might not be a typical "accessory" you want to bring, but the accessories and things inside the emergency kit WILL help you handle the day better should any mishap comes up. We love this one from Pinch Provision.
There you are lovelies! Wedding Accessories You Didn't Think You Need!