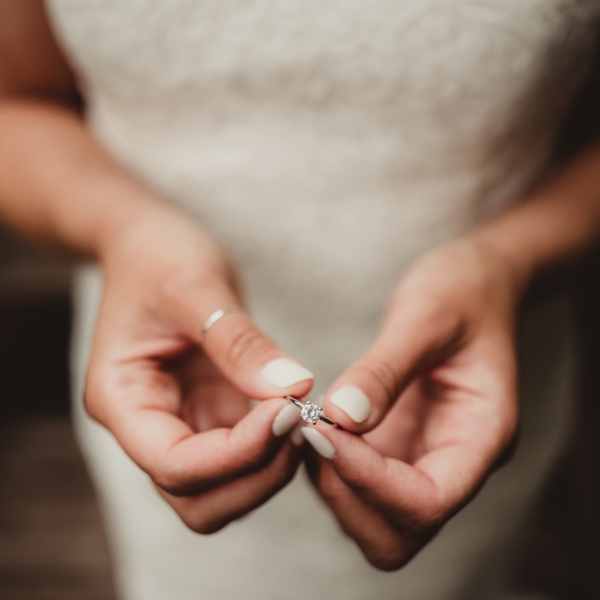 Moissanite Engagement Ring: What You Need To Know. Moissanite vs. diamond. Choosing the perfect moissanite engagement ring. What sets moissanite apart? Exploring the beauty of moissanite engagement rings.
This site contains affiliate links. For more info, please see our full disclosure.
When it comes to choosing the perfect symbol of your love and commitment, engagement rings play a pivotal role.
Moissanite engagement rings are becoming an increasingly popular choice for couples who seek not only the beauty and brilliance of a traditional diamond but also an ethical and budget-friendly alternative.
In this guide, we'll explore the world of Moissanite engagement rings, delving into their unique qualities, and benefits, and why they might be the ideal choice for celebrating your love and devotion.
Whether you're a couple on a budget, an advocate for ethical sourcing, or simply someone who appreciates a dazzling gem, Moissanite rings offer a brilliant alternative to traditional diamonds that's worth considering.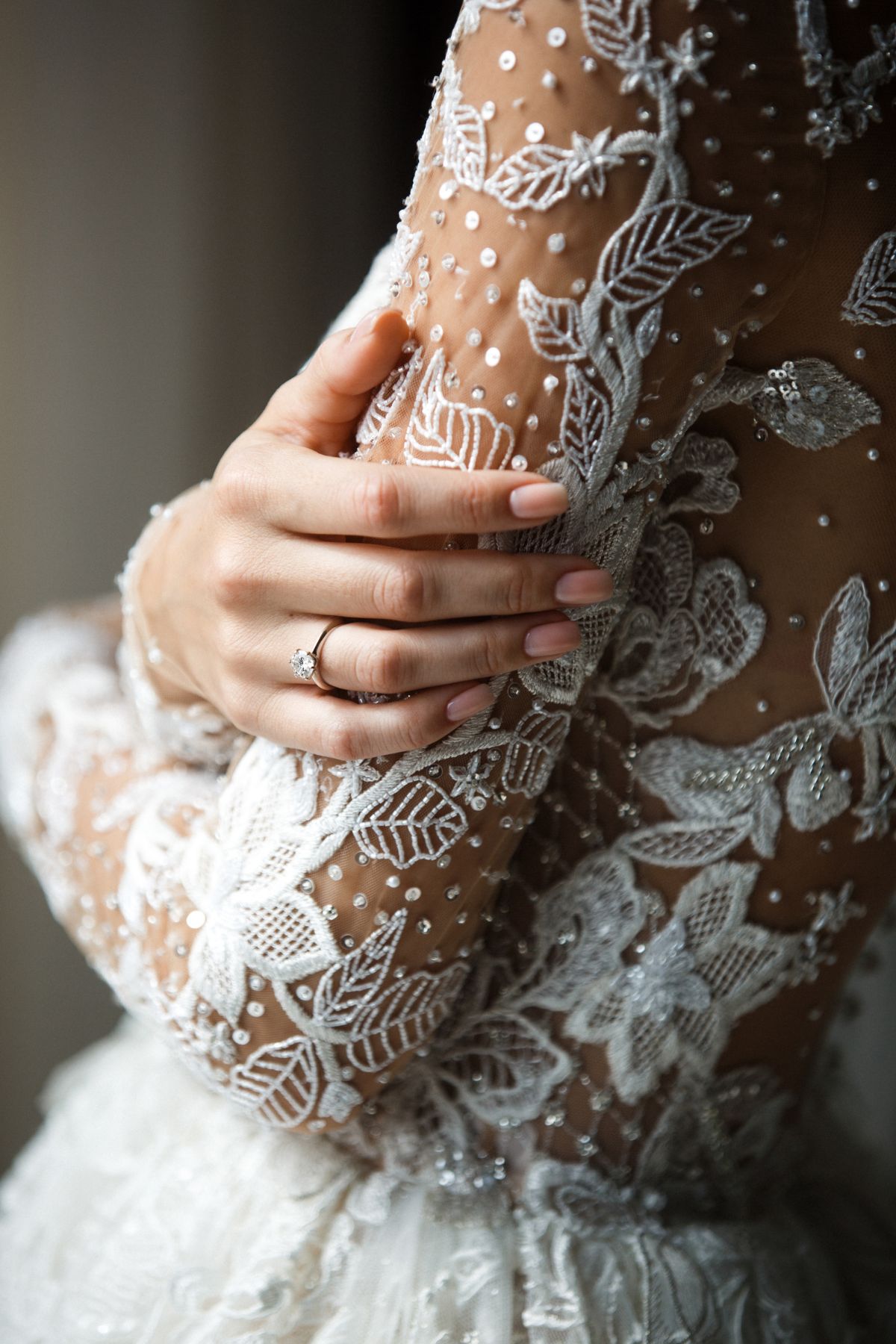 MOISSANITE VS. DIAMONDS. Moissanite and diamonds are two popular choices for engagement rings, each with its unique characteristics. Moissanite is a gemstone made of silicon carbide, while diamonds are composed of carbon.
Moissanite exhibits exceptional brilliance and fire, often more than diamonds. This means it can disperse light into stunning flashes of color.
Diamonds are the hardest natural substance, ranking 10 on the Mohs scale, while moissanite comes close at 9.25. This means both are highly durable and suitable for everyday wear.
Diamonds can have varying degrees of color, with the purest being colorless. Moissanite is naturally colorless but can exhibit a slight yellow or green hue in some cases.
Moissanite is generally more affordable than diamonds. You can get a larger moissanite for the same price as a smaller diamond.
Moissanite is created in a lab, making it a more environmentally friendly and ethically sourced option compared to some mined diamonds.
Moissanite can be easily cut into various shapes, making it an excellent choice if you want a unique design.
Natural diamonds are a finite resource, which contributes to their high cost and ethical concerns in some cases. Moissanite, being lab-created, has a consistent supply.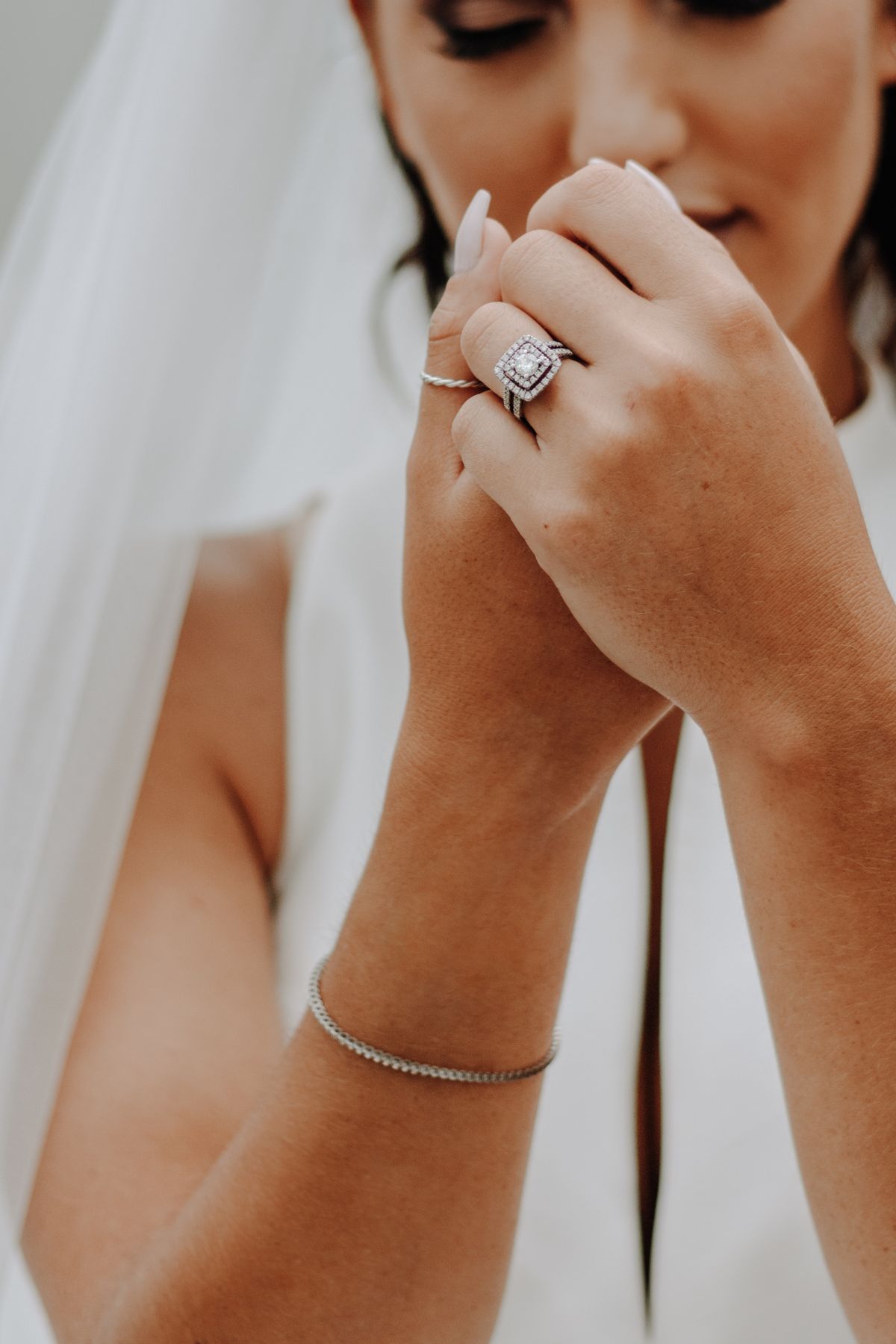 WHAT IS MOISSANITE? Moissanite is a gemstone composed of silicon carbide. It was first discovered in a meteor crater, and its brilliance and durability make it an excellent choice for engagement rings.
BRILLIANCE AND SPARKLE. Moissanites have a high refractive index, which means they sparkle more than diamonds. Their brilliance is often compared to that of diamonds.
Moissanite engagement rings have their own unique beauty, and many people find their brilliant sparkle and near-colorless appearance captivating.
AFFORDABILITY. Moissanite rings are more budget-friendly compared to diamond rings of similar size and quality. This makes them an attractive option for those who want a stunning ring without breaking the bank.
DURABILITY. Moissanite is nearly as hard as diamonds, making it suitable for everyday wear. It's also resistant to scratching and chipping.
COLOR AND CLARITY. Moissanites are typically nearly colorless and have excellent clarity, making them look similar to high-quality diamonds.
ETHICAL AND ENVIRONMENT FRIENDLY. Unlike diamonds, which may be associated with ethical concerns and environmental issues, Moissanites are created in a lab, ensuring their ethical origin and reducing the environmental impact.
CUSTOMIZATION. Moissanite rings offer a wide range of customization options, including various cuts, settings, and metal choices.
CERTIFICATION. Reputable jewelers provide certifications for Moissanite gemstones, ensuring their authenticity and quality.
CARE & MAINTENANCE. Moissanite rings require similar care to diamond rings, including regular cleaning to maintain their brilliance.


Ultimately, the choice between a Moissanite or diamond engagement ring depends on your personal preferences, budget, and ethical considerations.
Moissanite engagement rings are an excellent choice for couples looking for a stunning and ethical alternative to traditional diamond engagement rings. They offer affordability, durability, and a brilliant sparkle that can make your special moment even more magical.
There you are lovelies! Moissanite Engagement Ring: What You Need To Know