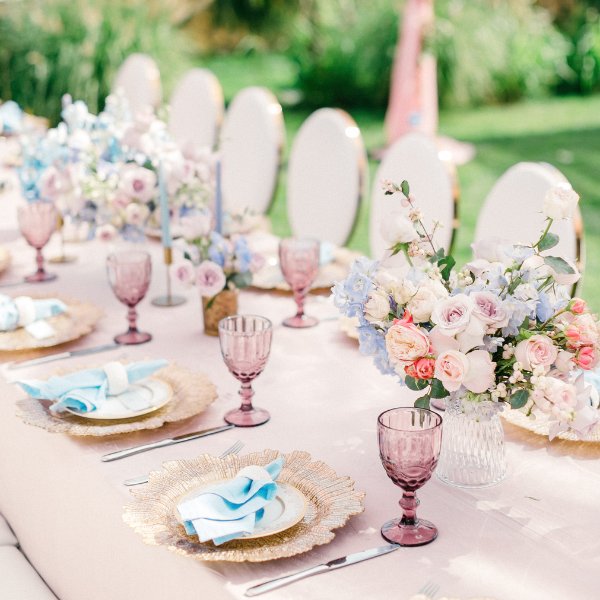 How to plan a spring wedding. Contemplating getting married during spring? Because springtime is not only beautiful but also a great season to get married! It's the not-too-cold and not-too-warm weather that's a great selling point for spring weddings!
You know you're planning a spring wedding when you're not sure if you need an umbrella because the sun will be too bright, or because it will rain!
This site contains affiliate links. For more info, please see our full disclosure.
Spring is an ideal time for ringing wedding bells. Flowers bloom and send the message that love is in the air. Spring weddings provide great flexibility and tug the expensive summer into a second position.
Flowers are in beautiful bloom, food that is in season is fresh and delicious, and outdoor venues seem to be more manageable without the extreme summer heat!
The spring season is full of warm, light, and bright images, giving your wedding day a perfect finishing touch as you will start a new chapter of your life. You will recall these images in every chapter of your life.
Now just like anything, there are still some things to watch out for and perhaps get ready for! In this article, we are sharing tips on how to plan a spring wedding!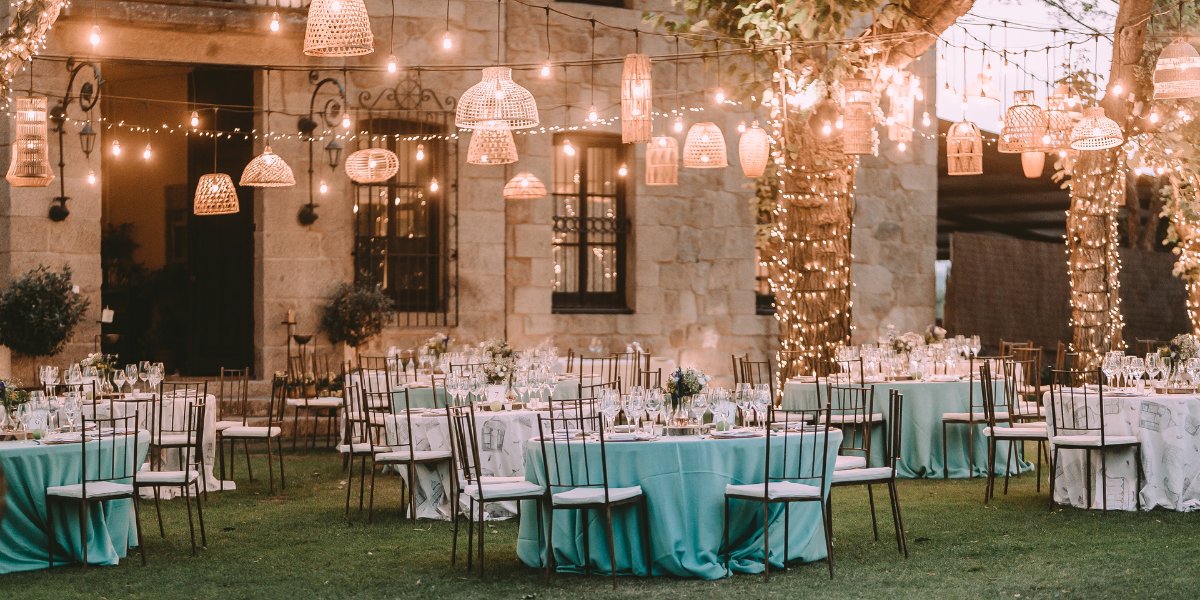 How To Plan A Spring Wedding
Book Early
Spring weddings are the most celebrated days, so you have to book your suppliers and venues before time. It might work for you better if you book after Mother's Day to avoid any inflation of flower prices and other wedding venue rental fees.
There is a sweet spot after Mother's Day where you don't get tangled in that holiday's pricing.
In Season Choices
Peonies, tulips, calla lilies, hyacinths, dahlias, lilacs, and roses are the top spring wedding flower choices. Not that these flowers are "cheaper" but they are not "more expensive".
Take for example peonies, after the spring season, they go up in price. The color choices during spring are also more vibrant and have more pastel hues.
Tulips and dahlias have a definite spring availability window. Once it gets too warm, these tulips go up in price, or worst, they will no longer be available.
Speaking to your decorator, florist, and event designer on how to design and maximize these seasonal flowers to your advantage- both in design and budget will be beneficial.
Another great tip on how to plan a spring wedding is to rent planters and trees for your decor! Yes! You can rent them either from your florist, or your local nursery. This is not only budget-friendly but also environmentally friendly!
Let the venue serve the decor
If you can find an outdoor space that already has abundant flowers, you will have yourself an all-natural wedding decor and save lots of money!
Planning a wedding outdoors (or backyard)? Read through this article to help you go over the wedding needs in detail.
Choosing a venue with an indoor function room, where you can move your outdoor event inside just in case it rains, is a good contingency plan. Considering a tent will also be a great advantage to you and your guests.
You don't have to do outdoors if you are not "for it" but you can choose indoor venues with large window views of the outdoors, like a garden or a tree nursery. When you have this large view of the outdoors, you can keep the indoor decor to a minimum. Lots of candles create that ambiance and glow to reflect the outdoor beauty that's already there!
Wedding Cake Blooms (one of our fave tips on how to plan a spring wedding!)
Since you already have beautiful in-season blooms, why not also incorporate them into your wedding cake? You can do a two or three-tiered white cake and have your cake designer or baker design it with the blooms that match your venue and decor.
Your florist and cake designer or baker usually contact each other to work out the logistics and the number of flowers needed if you opt to do this. Communicate with them both and connect them to work on a design to present to you.
The Menu
With many fresh fruits and vegetables, planning a wedding meal is easy. You can add fresh salad, green peas, asparagus, cheesecake topped with berries, and serving fruity refreshers, adding a huge variety to your menu.
The moderate temperature is more suitable to welcome and serve the guests a huge variety of fruit cocktails. Refreshing drinks are great ways to keep guests charged with fresh party vibes.
Keeping your menu with what is in season will also help you with costs since you they are readily available locally.
Spring is also a great time to execute a brunch wedding! Thinking of doing a buffet? We got tips here to help elevate the buffet experience for you and your guests!
Weather Preparedness
This is not a girl scout drill. But also, it can be! Let's talk about the elephant in the room, or is it a groundhog?
Mother nature might play some tricks as the spring season is most unpredictable. So, let's be cautious while selecting the wedding venue and plan earlier to keep your guests comfortable.
There must be a plan B of indoor arrangement with canopies on the pathways, so as not to get wet in case of rain. Adding the marquee is also a good notion.
Check the ground flooring as well! If it's not cemented or if there is no flooring laid out, there will be a muddy situation. Even if it did not or does not rain much, even the damp dirt will scatter and spread out quite quickly with a lot of foot traffic.
There may be hot days due to bright sunshine all day in other cases. Fans and umbrellas not only make for good favors but also will serve a purpose during this season!
Mark the position where the sun will be directly shining at the time of your ceremony or reception. You can then position some large stand umbrellas to provide shade.
Of course, setting up a tent complete with flooring and cooling is the best way to go to be safe.
Serve chilled beverages to keep them cool. Even setting up a sangria bar is cool and accessible to your guests. It might be a windy day with a chill, so arranging heaters or a basket of pashmina shawls is also a good idea.
If you are getting married in the early days of spring when it is still a little chilly, consider giving out scarves as your wedding favor so they can use them right away.
Keeping you and your guests comfortable is key!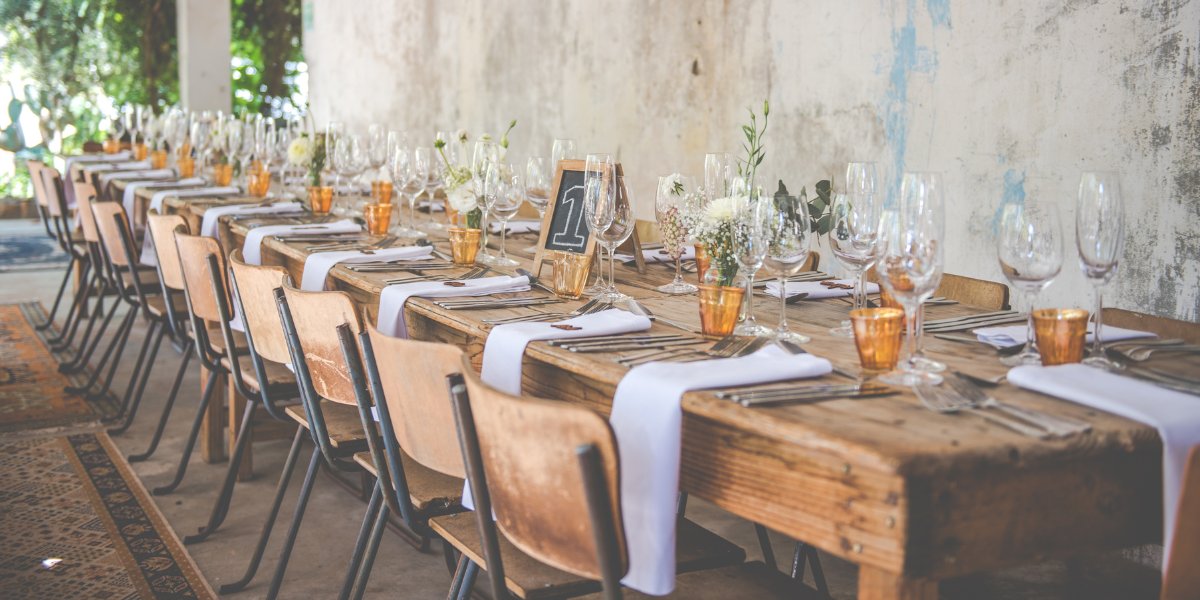 Fashion and Outfits
You do you and bring your best you. Dress however you feel at your best showcasing your fashion style and personality. *But* consider bringing in necessary accessories like a scarf or shawls to help you keep warm if it gets chilly.
PRO TIP: Select accessories that still work well with your outfit choices. You can also always use them as *real* accessories during your wedding photo shoots so there will always be a use for them!
If it gets pretty muddy, be ready to bustle your dress to keep it clean. Same with your shoes, you can change shoes accordingly, especially if the soil is soft and you might sink in! Yes, boots are a great idea! Hunter makes fashionable and purposeful boots!
You can also set specific walkways or slabs of wood or cement so you can walk on them to keep you dry and avoid sinking.
There are also heel protectors like Solemates to help you avoid sinking and ruining your shoes.
Get Lit (the important decor element on how to plan a spring wedding!)
If you are holding your wedding outdoors or a mix of outdoors and indoors, having enough beautiful lighting will *elevate* the look, mood, feel, and vibe of the wedding. Remember, during early spring, it still gets dark pretty early.
Take advantage of this by creating a romantic aesthetic. Adding more candles and lighting sets the mood and provides your guests with more photo opportunities.
Photo and Activity Timings
As mentioned, during spring, it still gets pretty dark early. If you are planning your first dance, say around 5:30 pm. Get a feel of the natural light or sunset glow at this time.
Speak to your photographer about how you'd like that moment to happen. Would you want the first dance to be more on the sunset vibes? Or would you like it more romantic with lots of candles around?
If you'd like to do the latter with more candle glow, then you might consider pushing the first dance to later. This means, the cocktail hour might be longer or can start later.
This is when a wedding planner or consultant can help you organize this into your wedding day timeline. Professional photographers, especially the ones that have already worked at your venue know about this more than anyone and they can help you achieve the look that you are going for!
There you are lovelies! How To Plan A Spring Wedding!