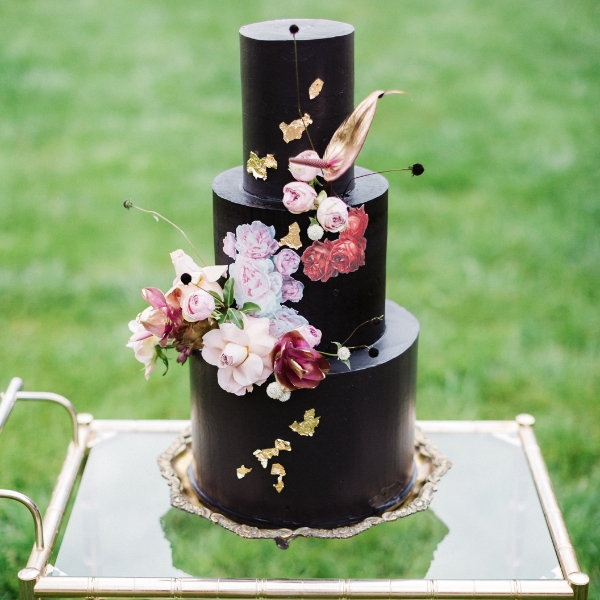 Best Wedding Cake Flavors. Choosing the best wedding cake flavors for your love story. Decadent delights. A slice of heaven. Trendsetting tastes. Palate perfection. Divine desserts. Floral and Flavorful.
The best wedding cake flavors are ultimately a personal choice. Of course, you'd want to incorporate your favorites, as well as your partner's. You can also get creative and create something that is truly significant to you.
If you are serving more than 2 tiers, you can have different flavors on each tier. Give yourself and your guests options on what they will taste!
Also why not have many different cake flavors displayed on cake stands with different heights and add some florals around? Such a great statement piece at the reception!
Classics are always the easiest and best way to please a crowd. But if you want to go a little adventurous, that will also be a great option!
You can also consider having different flavored slab cakes or custom cakes (you can order them online!) that are not on display, but the venue (kitchen) can cut it and serve it. This way your guests can have options. You can then select the flavor and design you want for your wedding cake.
Each flavor can be chosen to reflect a specific aspect of your relationship or love story or even shared preferences. It becomes a personalized touch that tells a unique narrative through the different layers.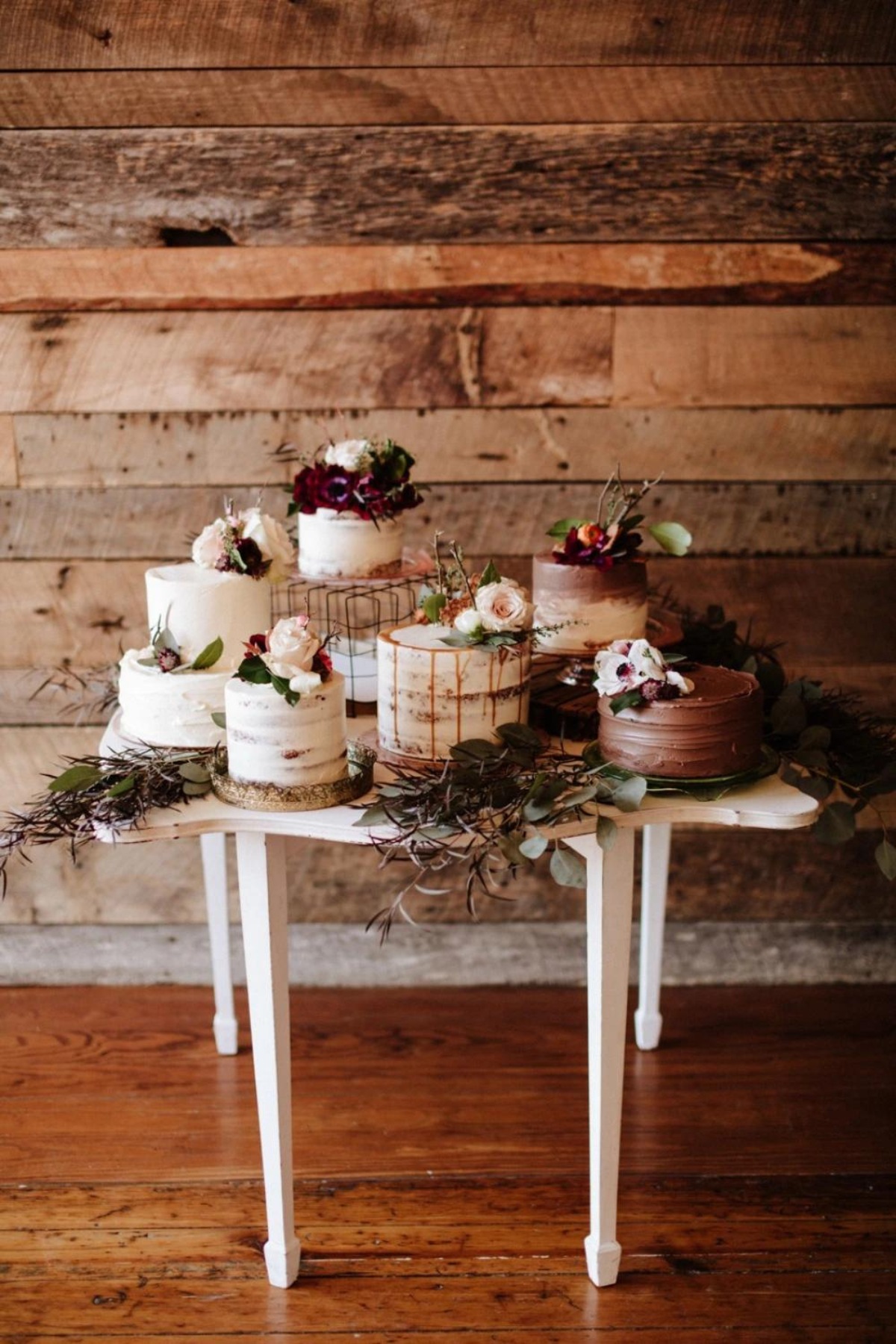 Multiple flavors can convey a sense of luxury and indulgence. It elevates the cake experience, making it a decadent treat for guests.
Different flavors can be chosen based on seasonal availability, allowing you to showcase fresh and in-season ingredients for each tier.
When considering different flavors for each tier, it's essential to ensure that the chosen combinations complement each other and create a harmonious overall taste experience. Consulting with a skilled cake designer or baker can help you curate a selection of flavors that not only align with your preferences but also delight your guests.
Adding a beautiful cake topper and some blooms will finish off the look of your cakes!
PRO TIP: You can also serve cupcakes with different flavors for a bite-size experience for your guests! A dessert spread is also a great idea!
Best Wedding Cake Flavors
CLASSIC VANILLA. A timeless choice that appeals to a wide range of tastes. Vanilla cake can be paired with various fillings and frostings to suit your preferences.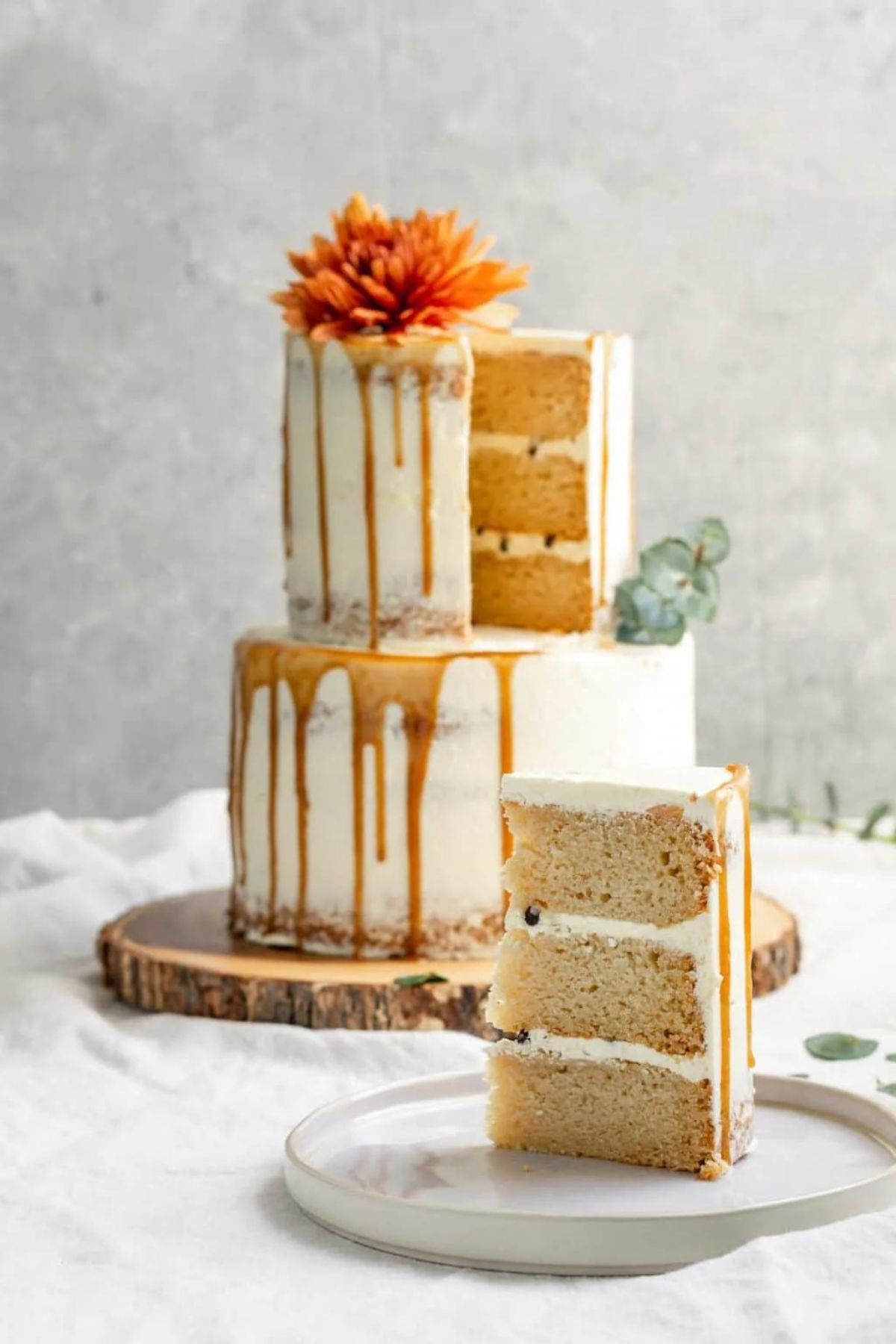 CHOCOLATE DELIGHT. Rich and decadent chocolate cake is a perennial favorite. It can be layered with chocolate ganache, mousse, or flavored buttercream for added indulgence.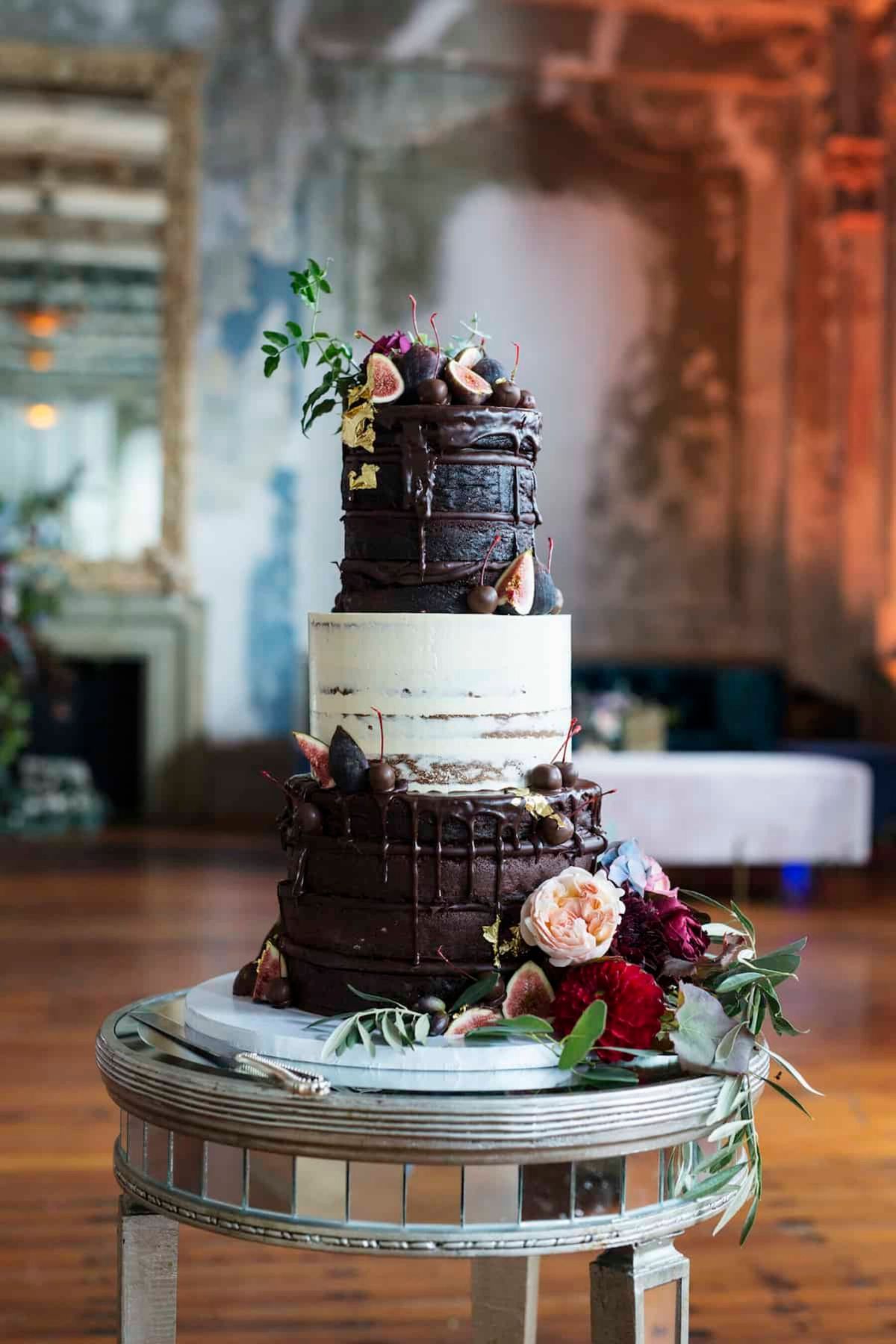 RED VELVET BLISS. The combination of a subtle cocoa flavor with a hint of tanginess and a cream cheese frosting makes red velvet a popular and visually stunning choice.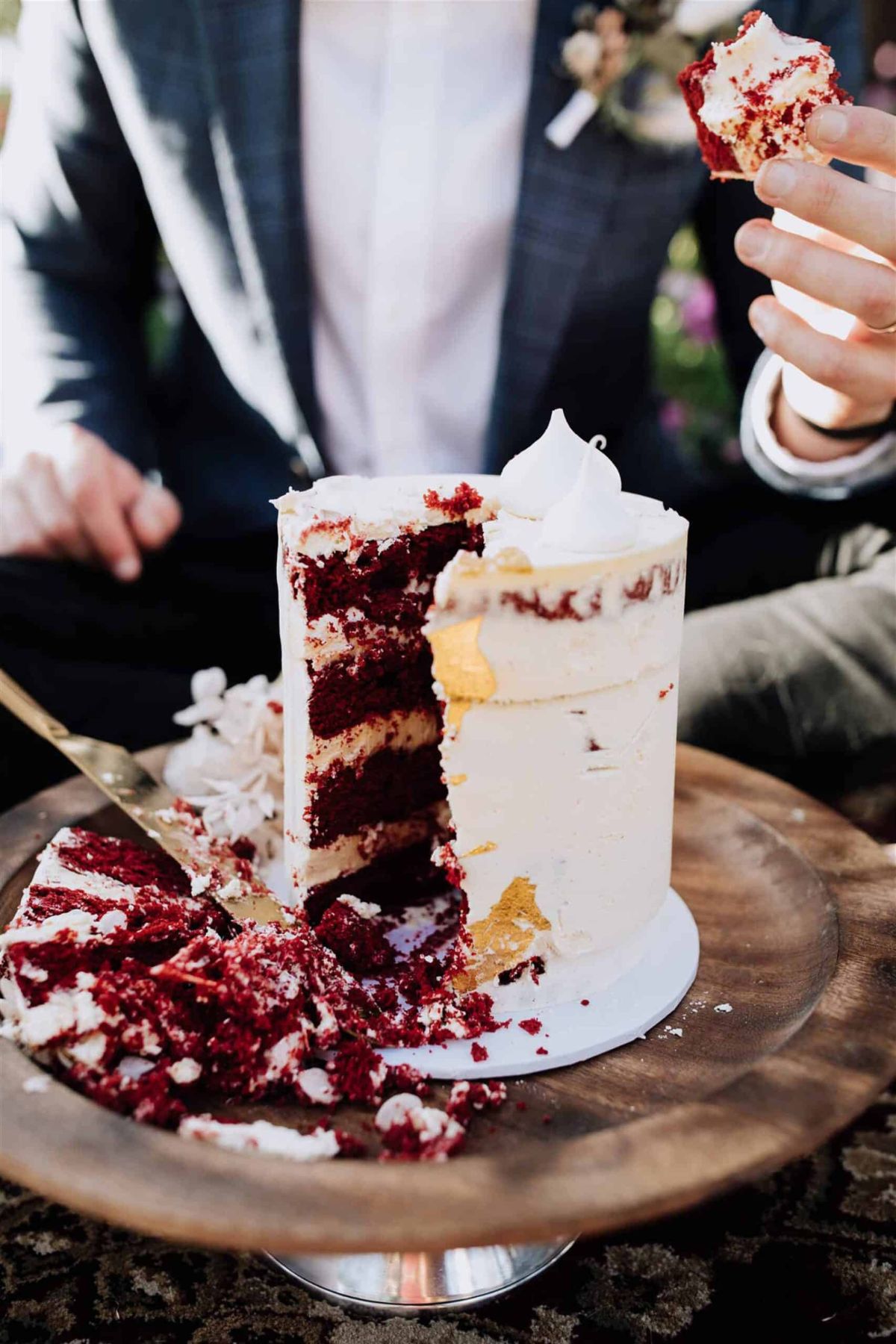 LEMON ZEST. Light and refreshing, lemon-flavored cakes bring a burst of citrusy goodness. Pair it with a lemon or raspberry filling for a delightful twist.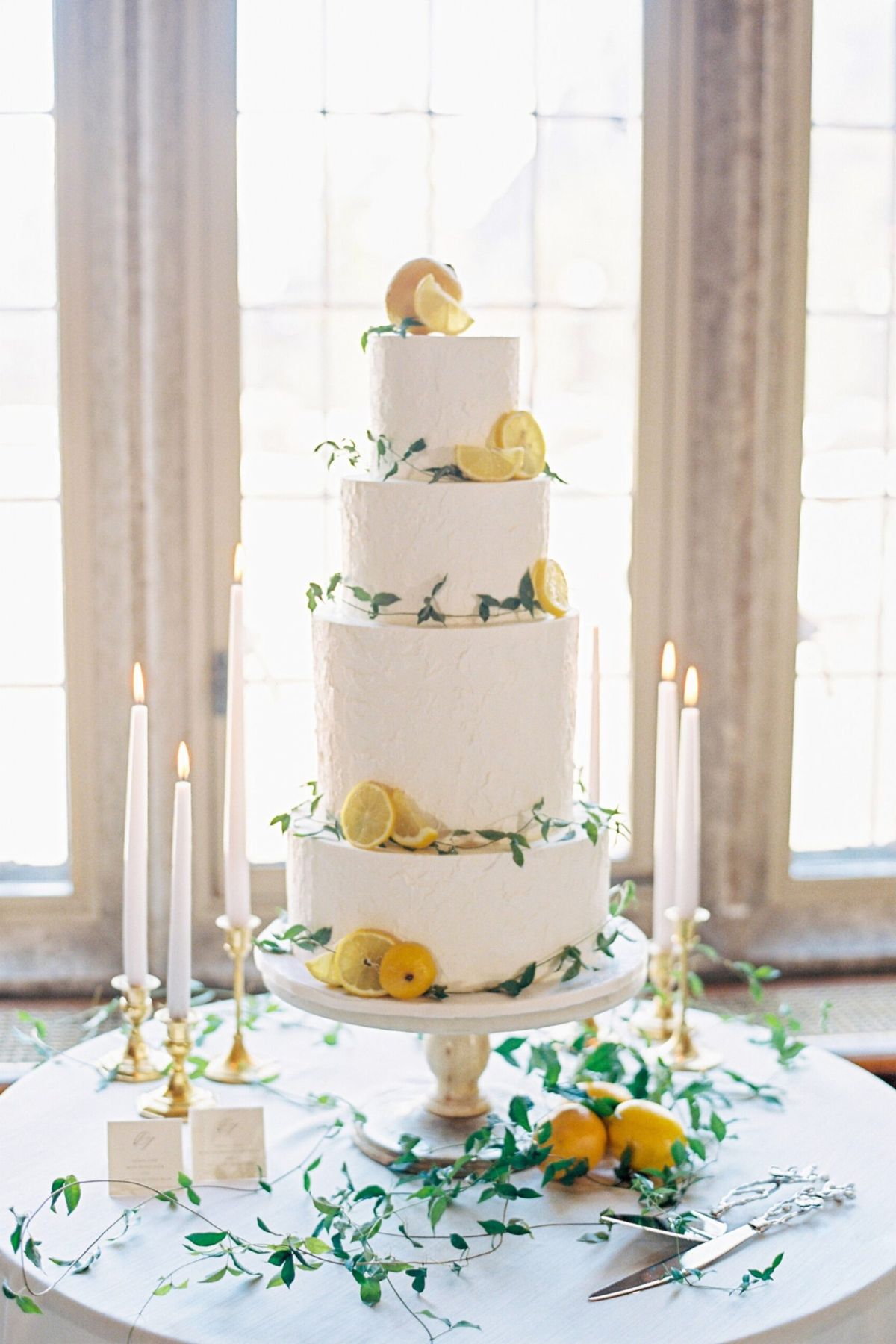 ALMOND AMORE. Almond-flavored cakes have a nutty and sweet taste that's both sophisticated and delicious. They pair well with a variety of fillings, from fruit to chocolate.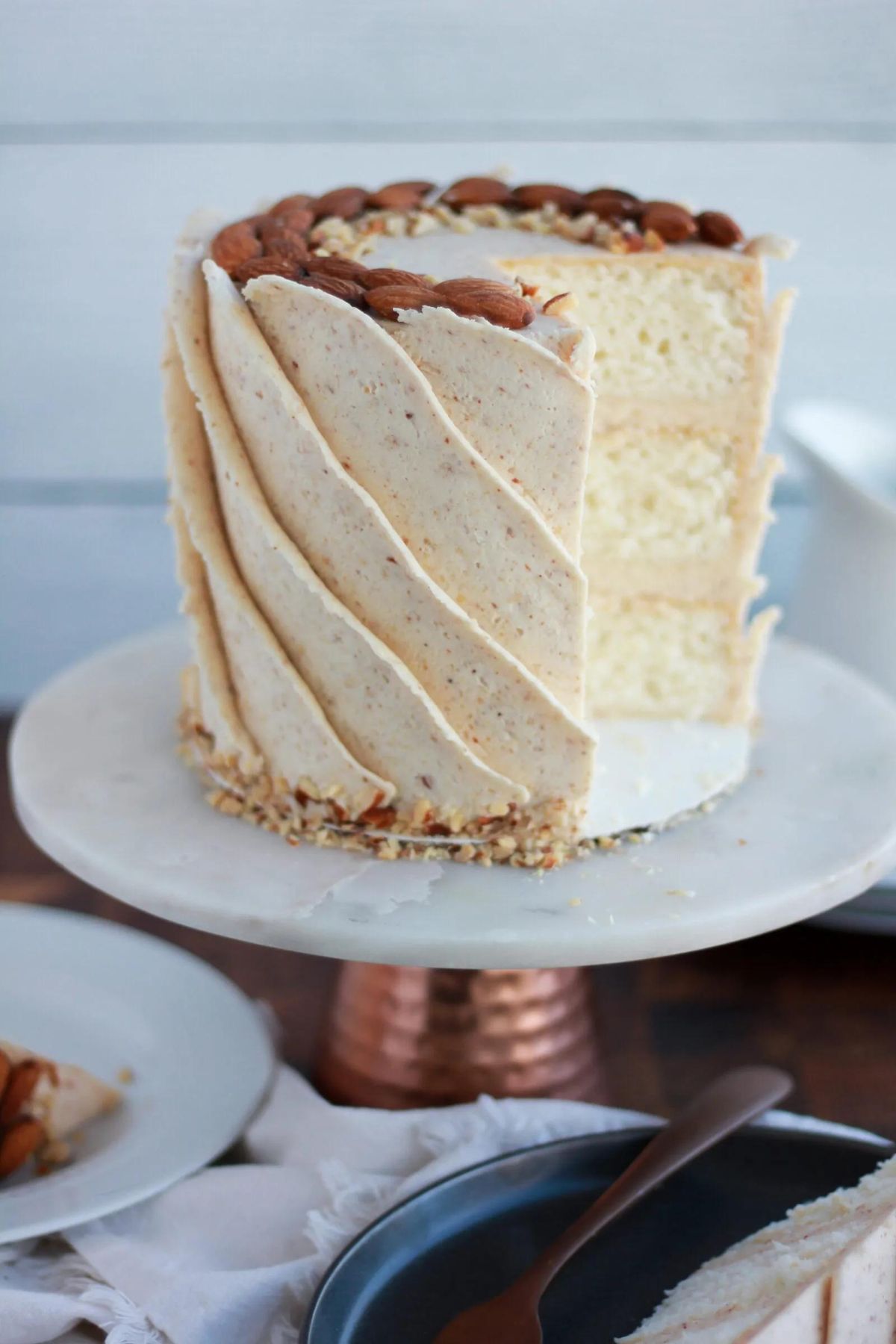 COCONUT VIBE. Coconut-flavored cakes evoke tropical vibes and can be complemented with coconut cream or pineapple fillings for an exotic touch.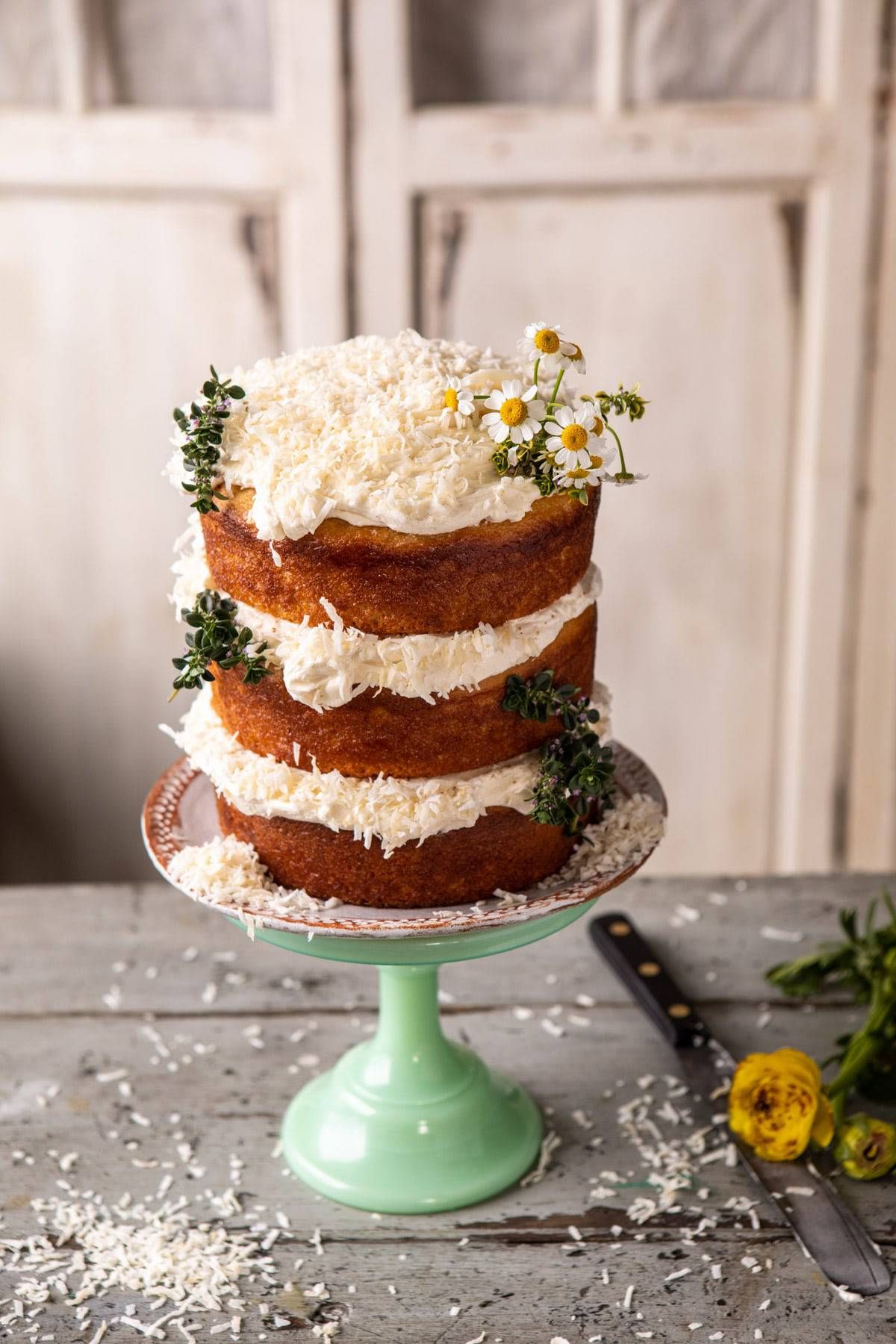 MARBLE LOVE. For those who can't decide between chocolate and vanilla, marble cake offers the best of both worlds with a swirled combination.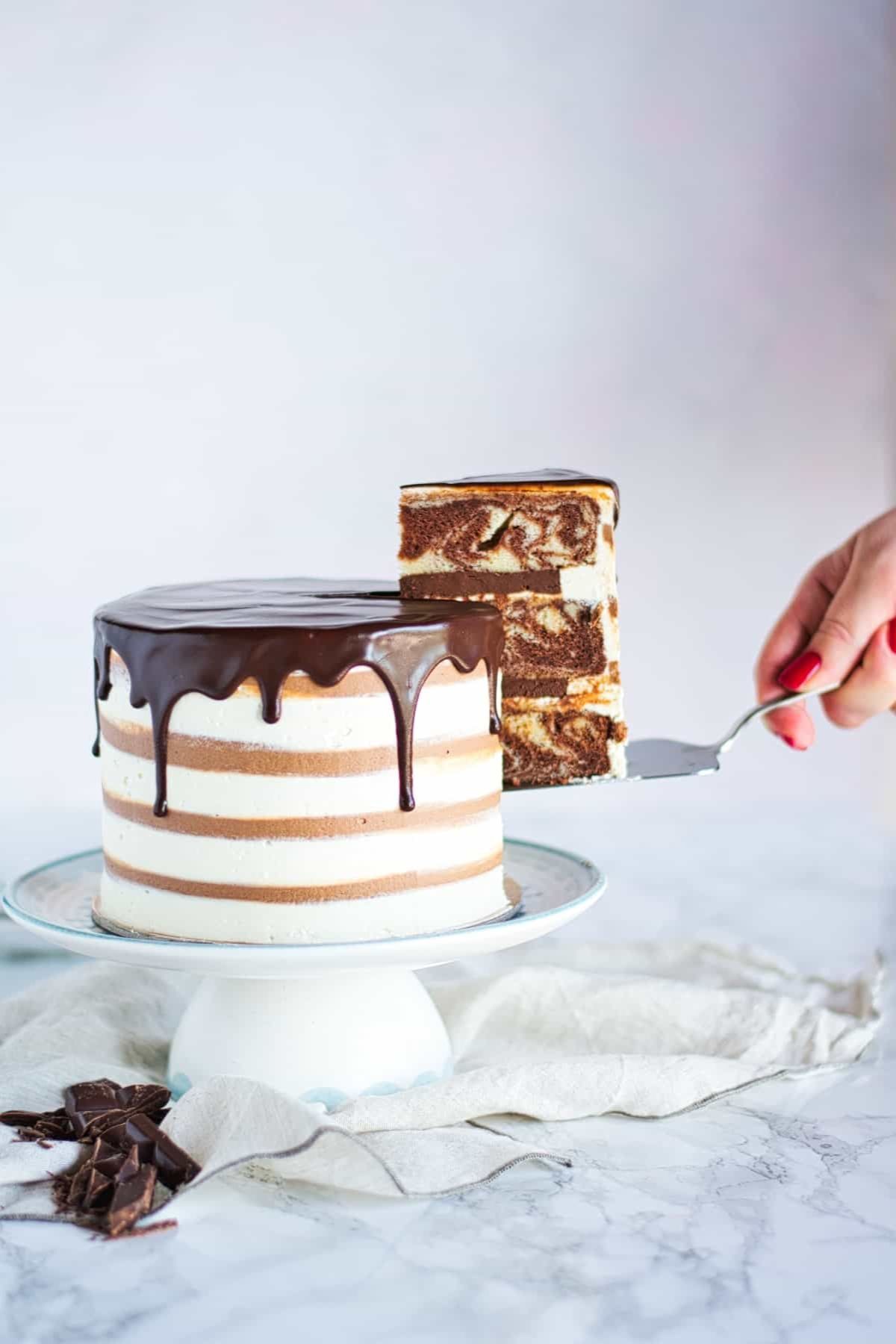 FUNFETTI FUN. Add a playful touch to your wedding with a funfetti cake, studded with colorful sprinkles. It's a cheerful and delightful option.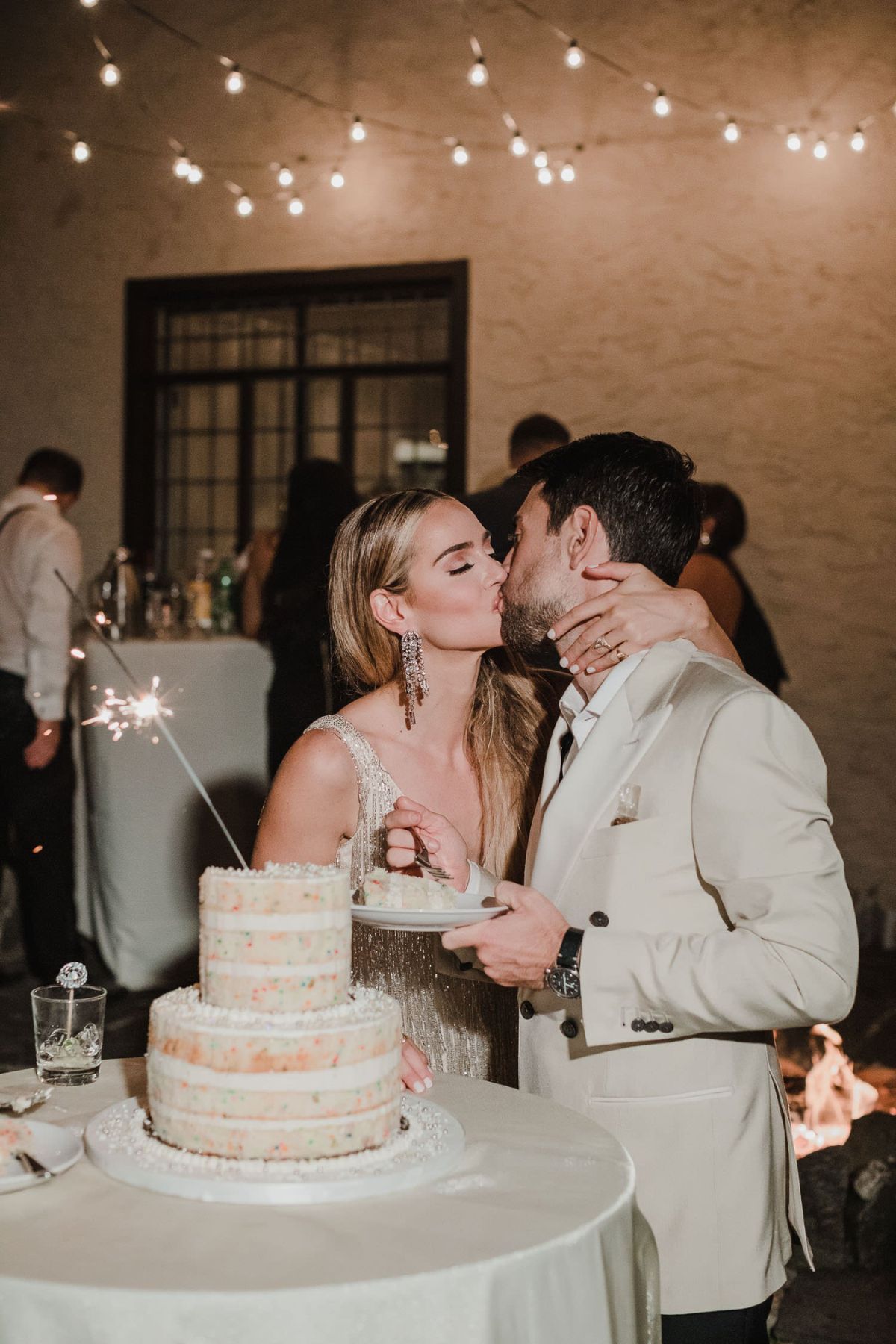 EARL GREY ELEGANCE. Infuse sophistication into your cake with Earl Grey tea flavor. This subtle and aromatic choice pairs well with lavender or citrus fillings.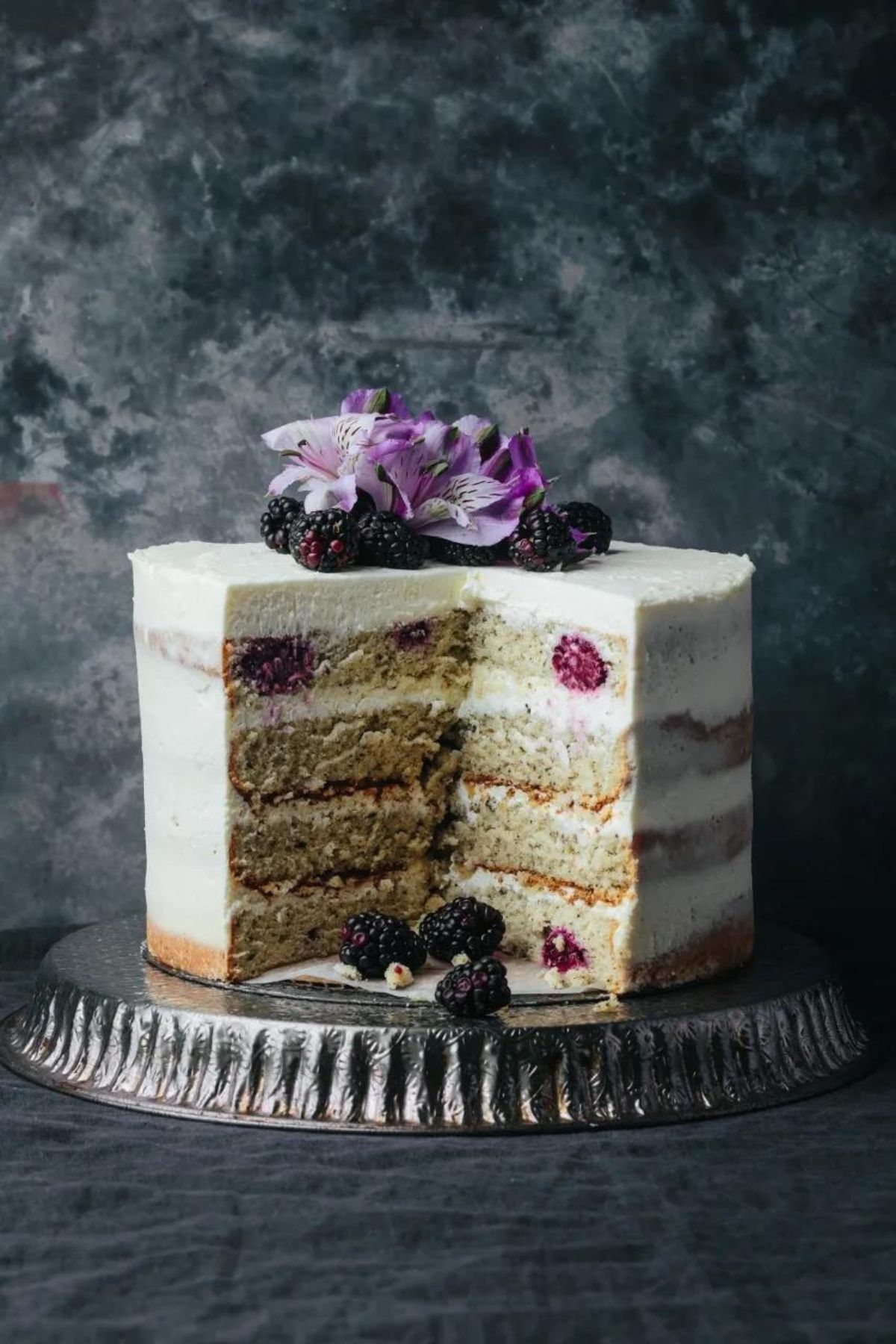 HAZELNUT HEAVEN. Nutty and flavorful, hazelnut cakes can be combined with chocolate or coffee fillings for a delightful treat.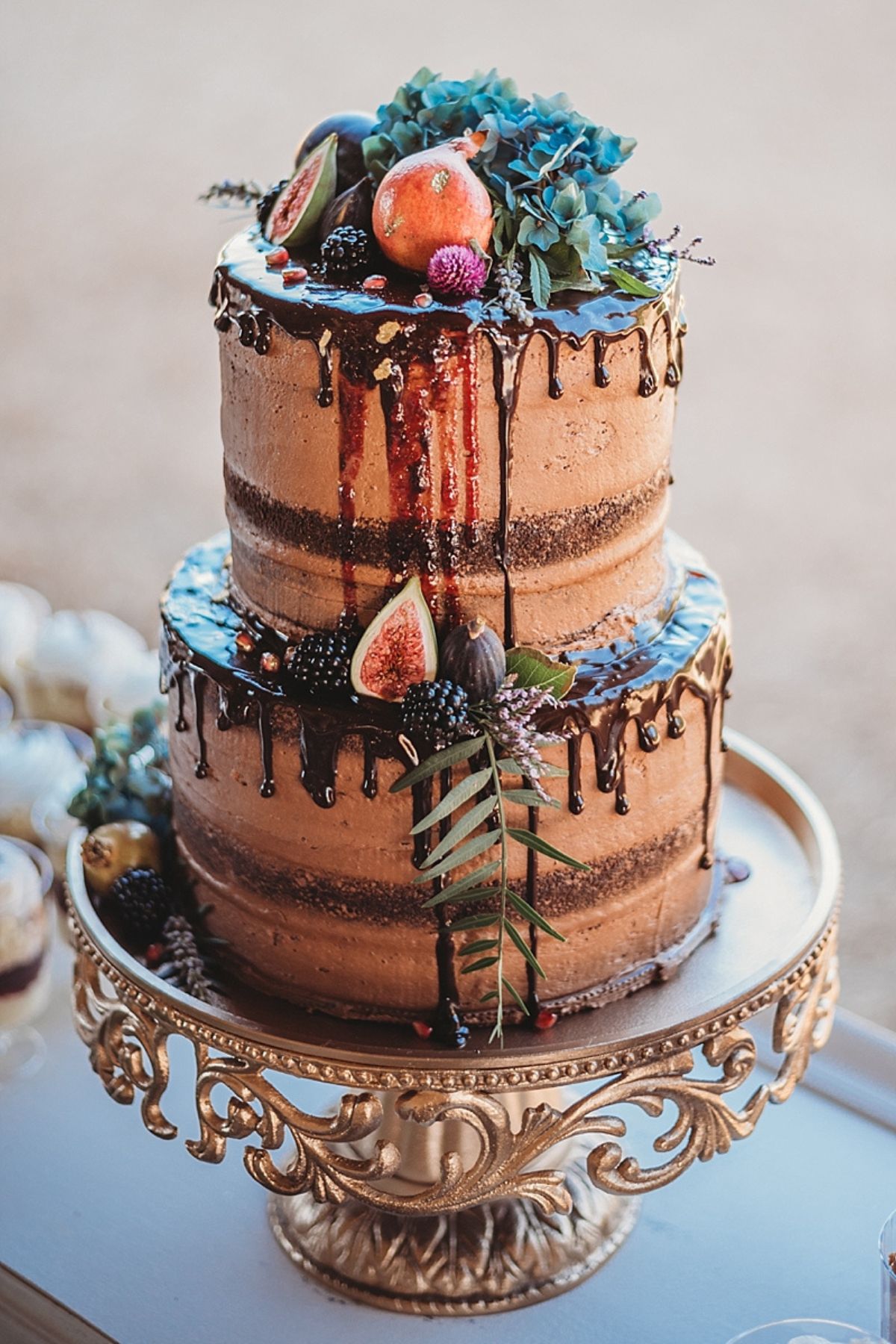 CARAMEL DRIZZLE. Caramel-flavored cakes bring warmth and sweetness. They can be paired with salted caramel, toffee, or even apple fillings for added depth.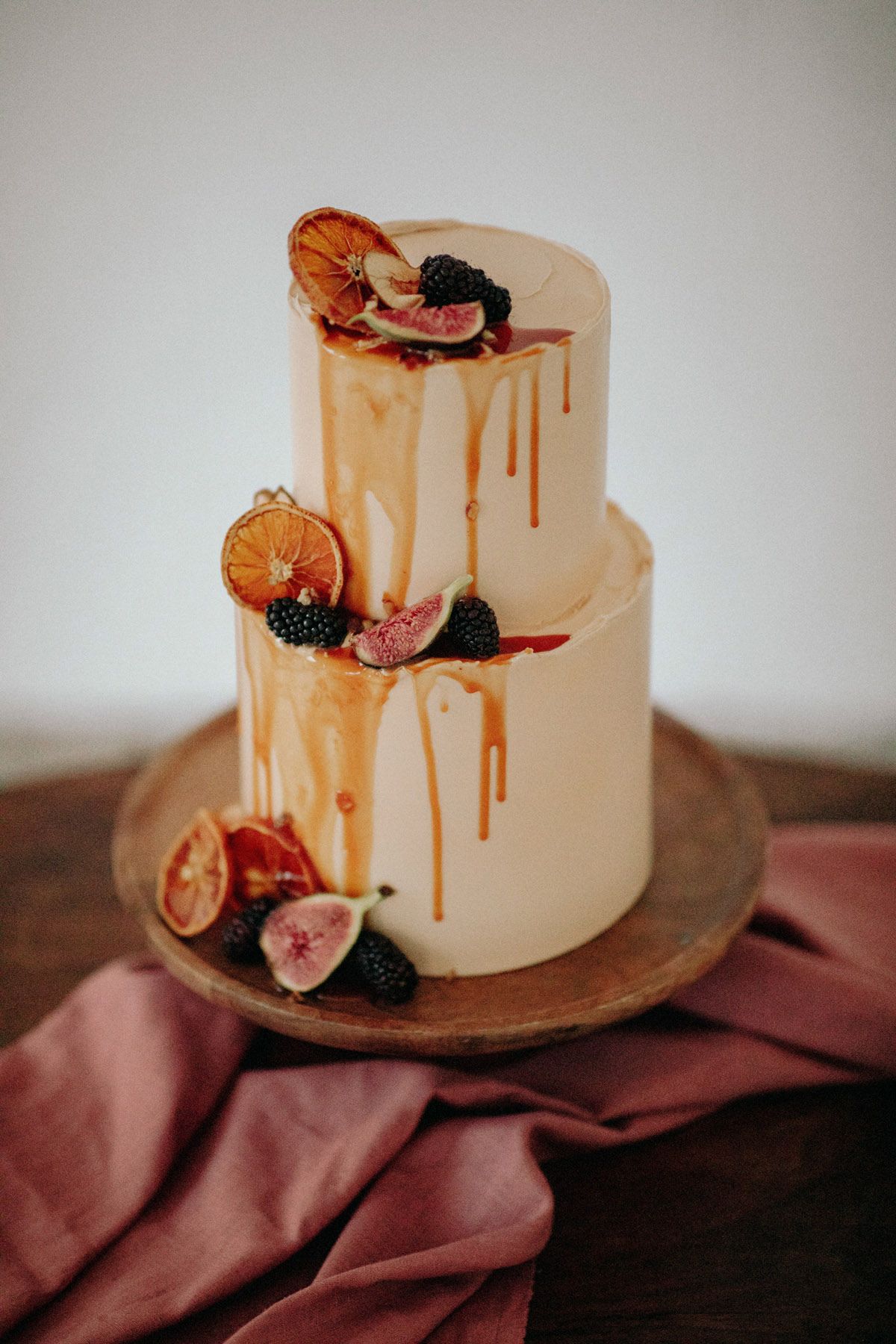 CHAMPAGNE FIZZ. Elevate your wedding cake with a touch of elegance by incorporating champagne into the cake batter or frosting. It's perfect for toasting to your love.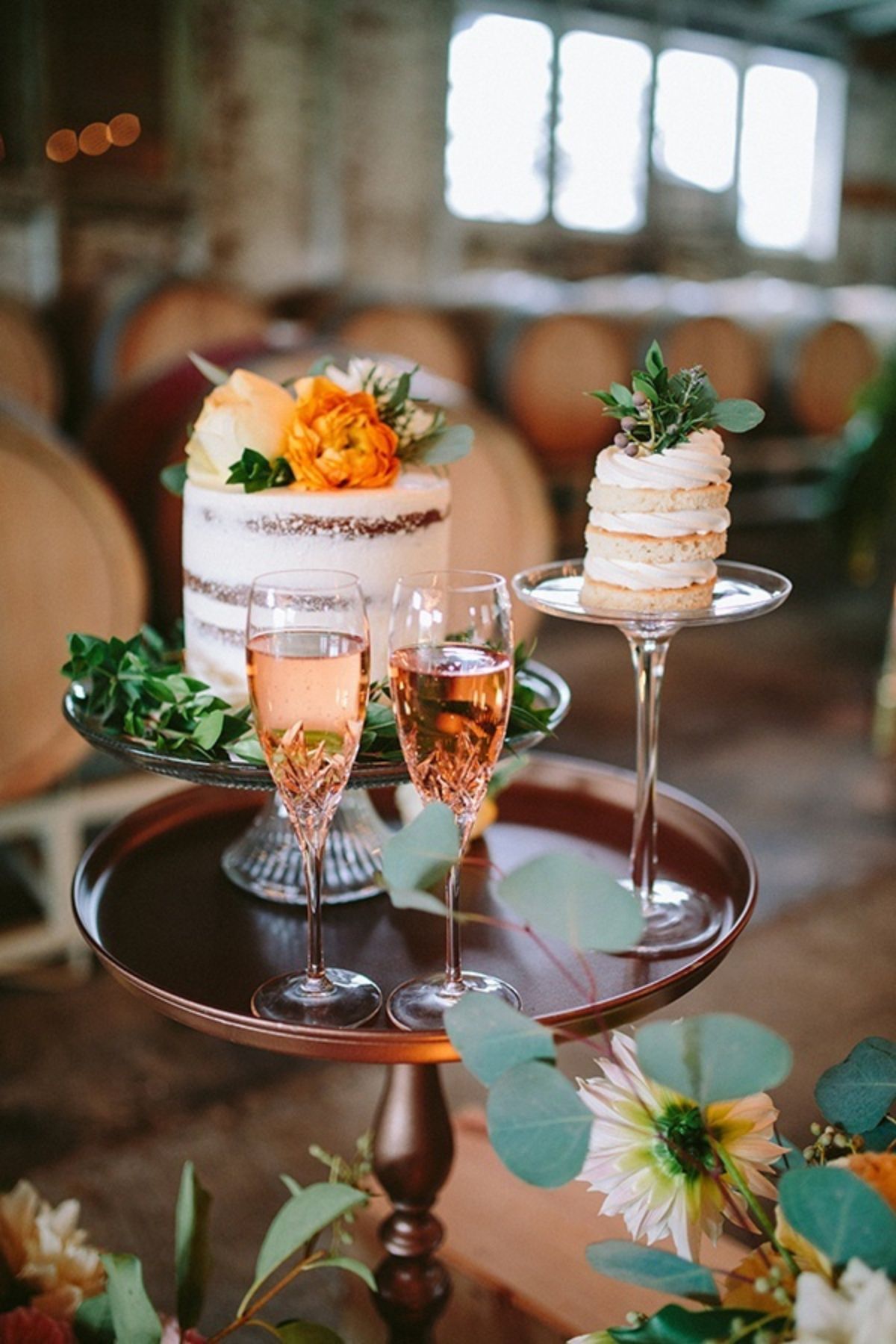 There you are lovelies! Best Wedding Cake Flavors!