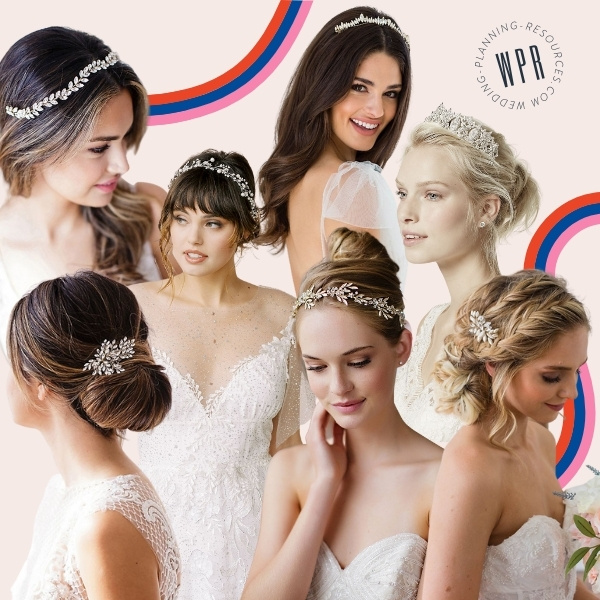 Wedding Hair Accessories: Modern & Classic. Looking for bridal hair pieces? Rhinestones? Swarovski? Cubic Zirconia? Whether you are looking for pearls, gold, silver, or rose gold, browse this curated list and find something you'll vibe with.
This site contains affiliate links. For more info, please see our full disclosure.
In this curated list, we've combed through David's Bridal and BHLDN (2 of our fave online bridal shops!) to share with you these modern and classic wedding hair accessories.
There are so many beautiful hair accessories to choose from to help make your day extra special. Have you considered a headband with delicate beading, a floral crown with pearls, a sparkly hair comb, or a vintage-inspired hairpin? Whatever you choose, make sure it matches your vibe, style, dress, and hairstyle.
PRO TIP: Read reviews carefully. What might work for other people might not work for you. Also, check the return policy. This way, if you order online you can return it or exchange it if it doesn't work out.
PRO TIP #2: Purchase your wedding hair accessories months before the wedding. Preferably having it handy at the same time you do your hair and makeup trial. This way, your makeup artist and hair stylist can plan and help you style them accordingly.

More styles over at David's Bridal, BHLDN, and Etsy!
There you are lovelies! Wedding Hair Accessories: Modern & Classic!