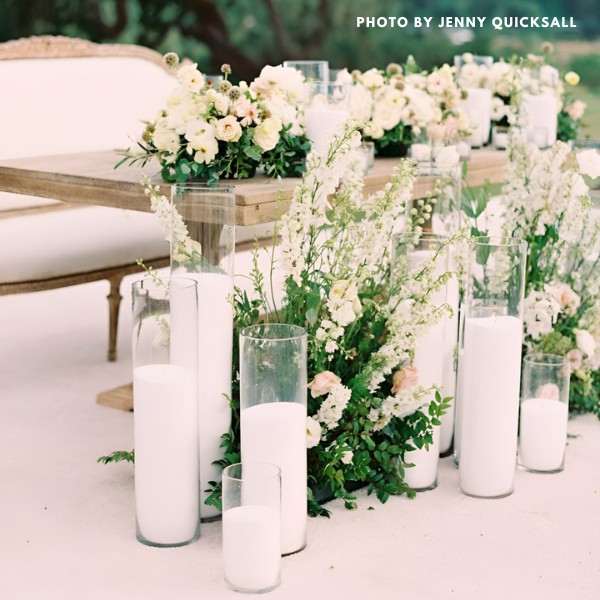 Sweetheart Table Flowers. Garland, floral arch, backdrop, cherry blossoms, trees, chandeliers, flower walls, sophisticated balloons, candles, geometric backdrops, hanging flowers, and much more!
If you are looking do a sweetheart table, then this post is for you! We love a sweetheart table and how the newlyweds can have a "moment" to themselves. This also makes a great area for photos!
The favorite floral varieties for a sweetheart table are orchids, roses, garden roses, cherry blossoms, daisies, stock, proteas, hydrangeas, anemones, pampas grass, bougainvillea, peonies, tulips, calla lilies and a lot of greeneries like eucalyptus, ruscus, salal, amaranthus, and a lot more!
Play with elements like wooden chairs and tables, or even high-back royalty cushions. Add some soft linen and runners on the table to create that flow and movement!
The high and low + small and large mix of flower arrangements and garlands is also a great way to create dimension and texture!
Your wedding sweetheart table can be a great way to put up a "focal" point at the reception. Of course, rightfully so, that's also where you and your partner will be at!
It can be as minimalist as you want, or as bold as you desire. Vibrant colors are a great way to set that main stage and highlight the wedding sweetheart table.
You can also purchase pre-arranged DIY wedding flowers like that from The Bouqs if you plan to DIY aspects of your wedding.
Another great tip is to rent out trees from your local nursery and use them as a backdrop for your wedding sweetheart table decor!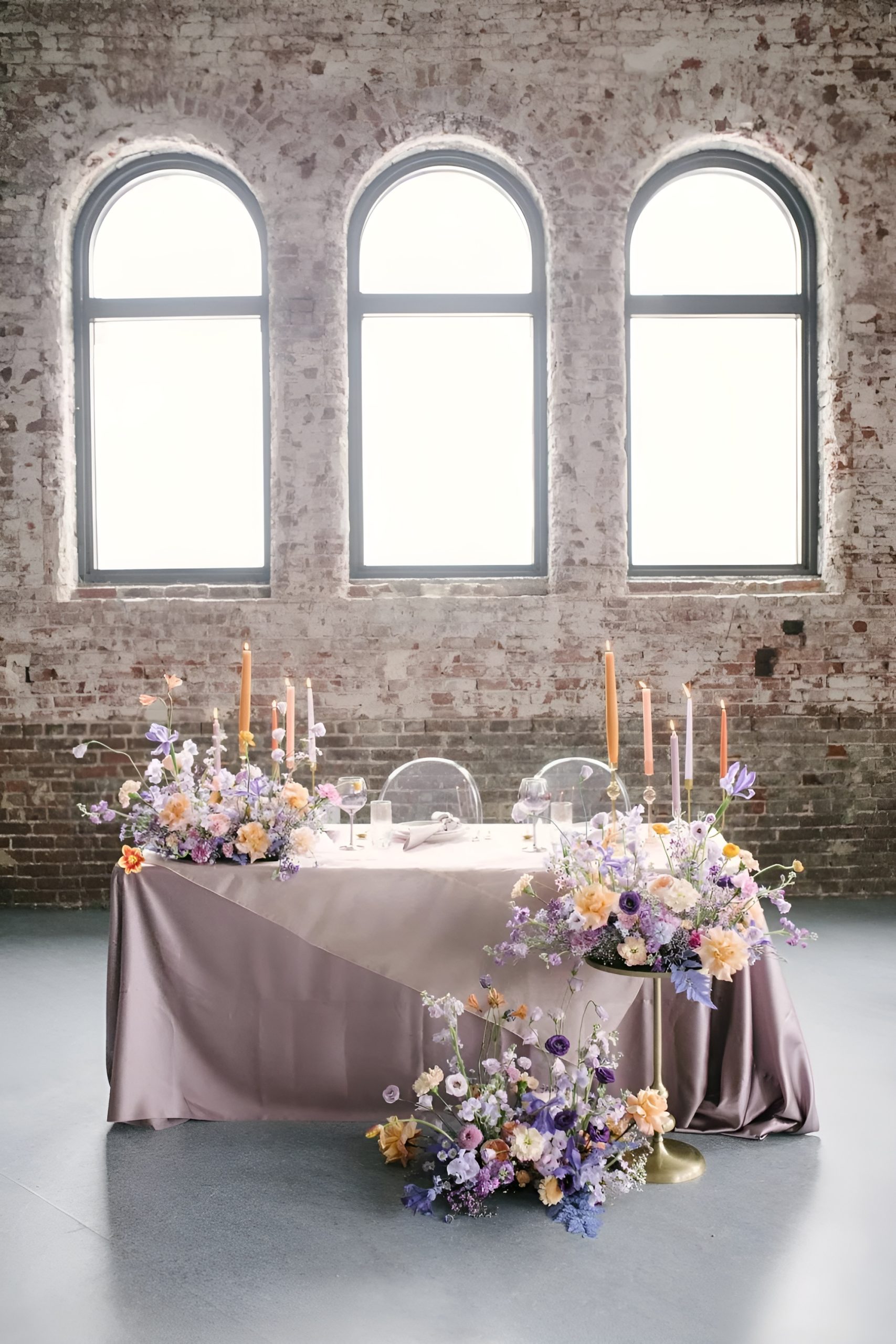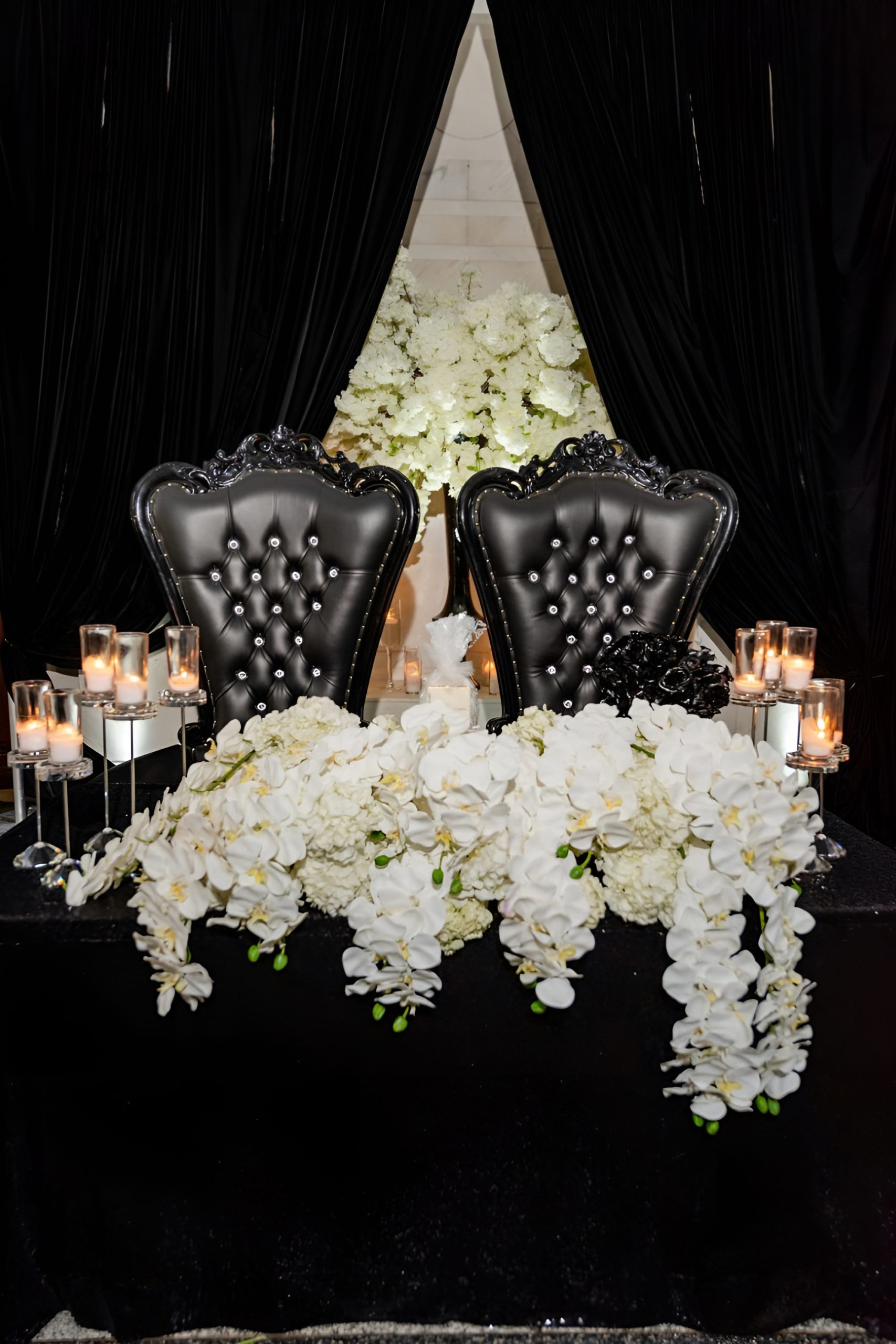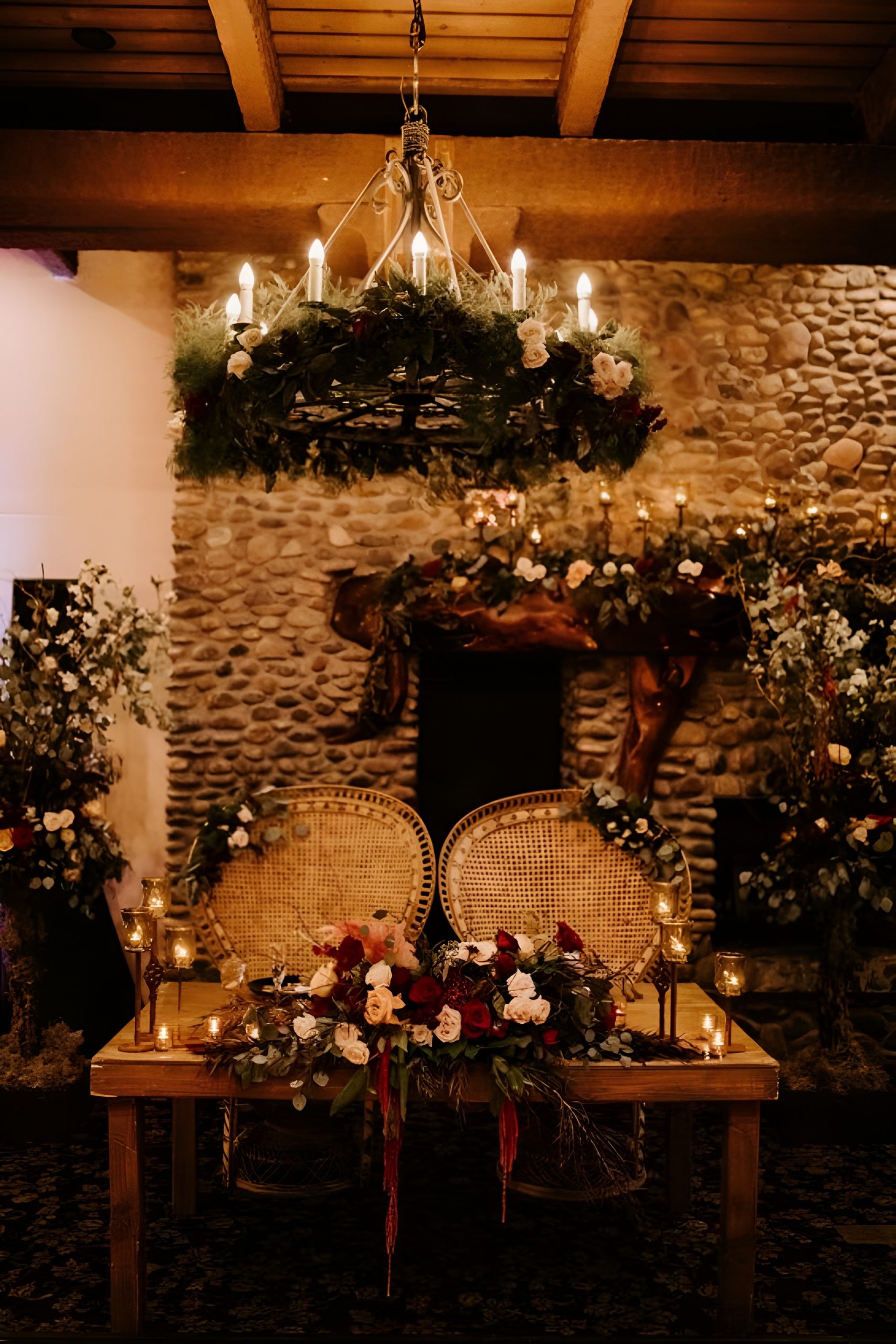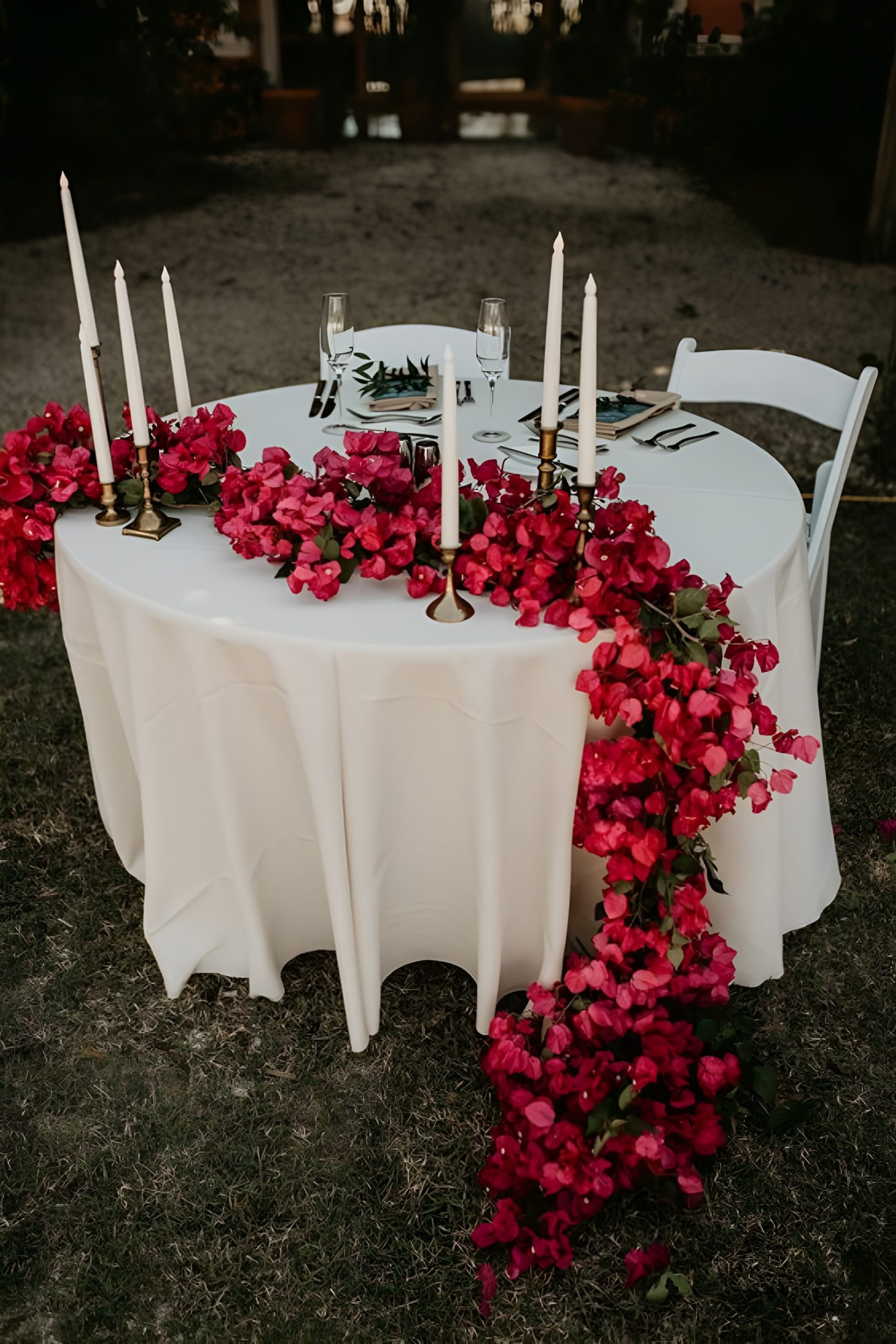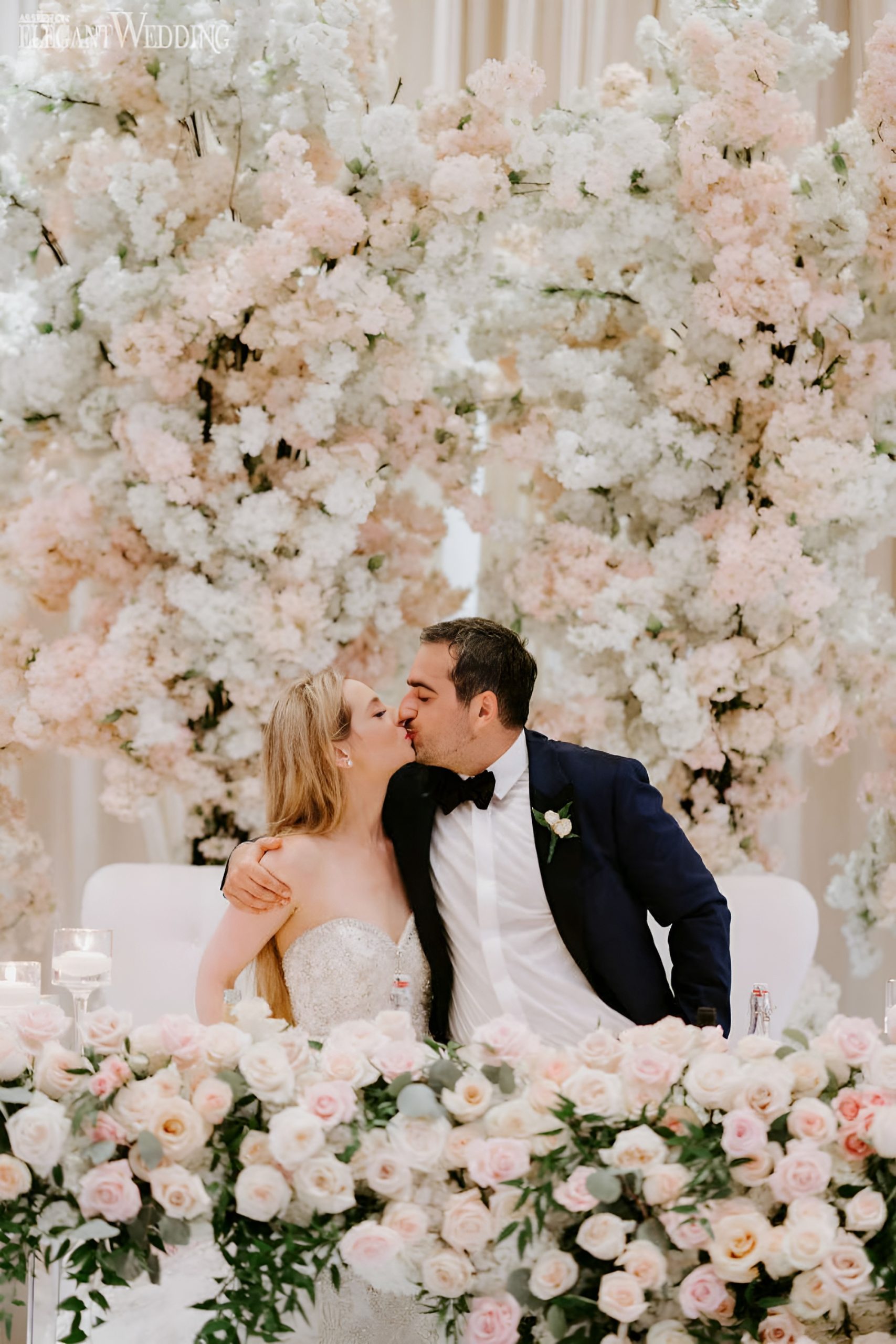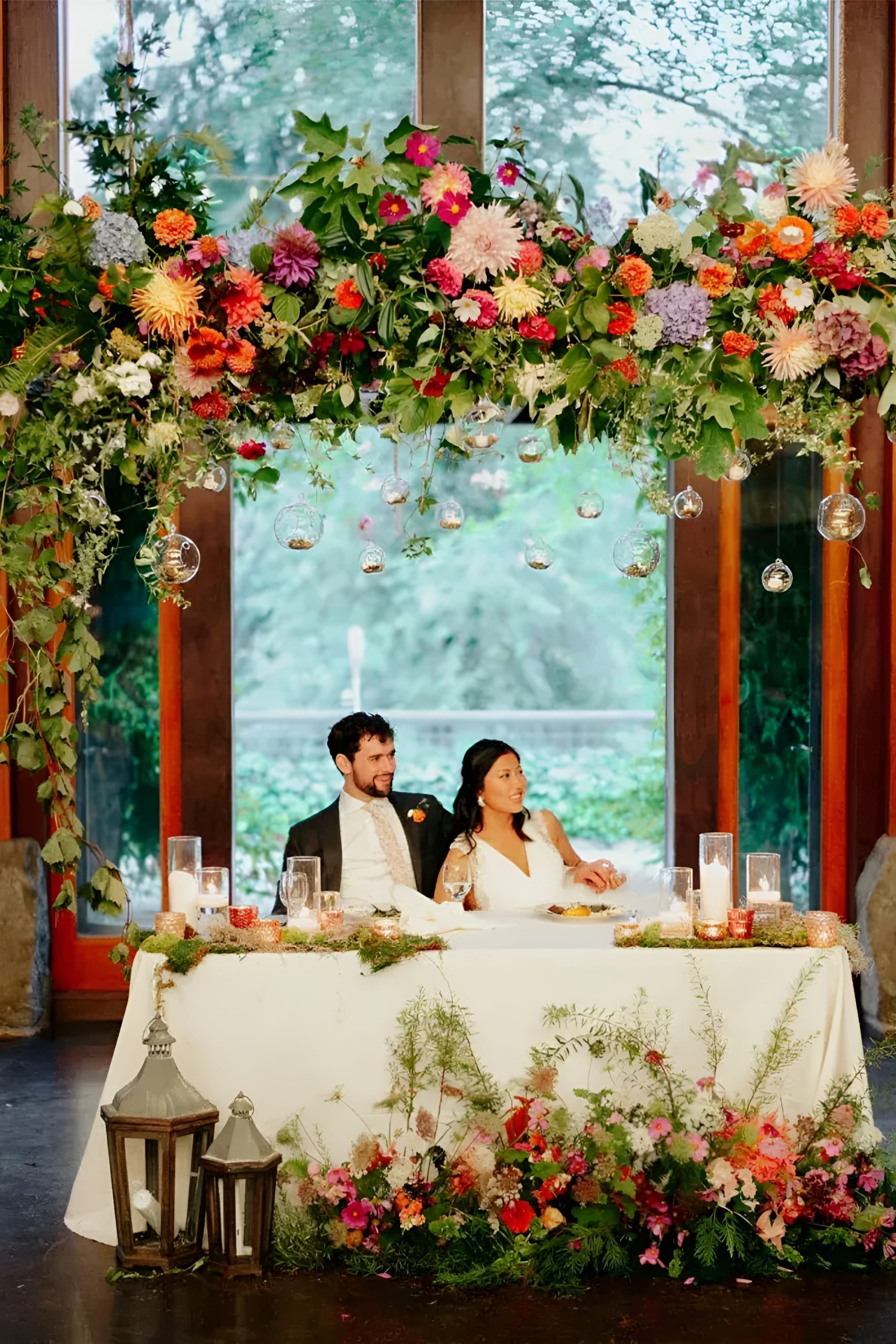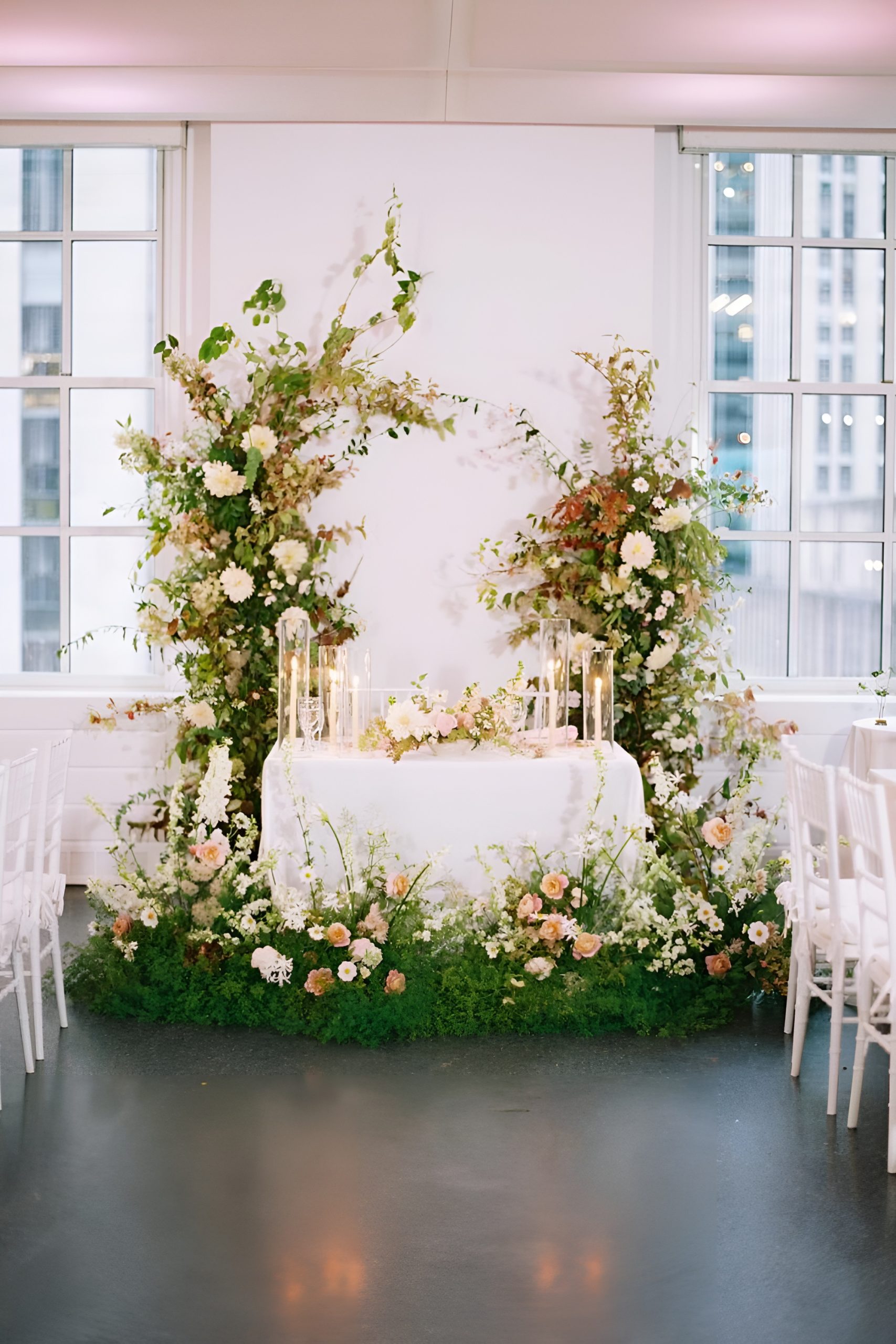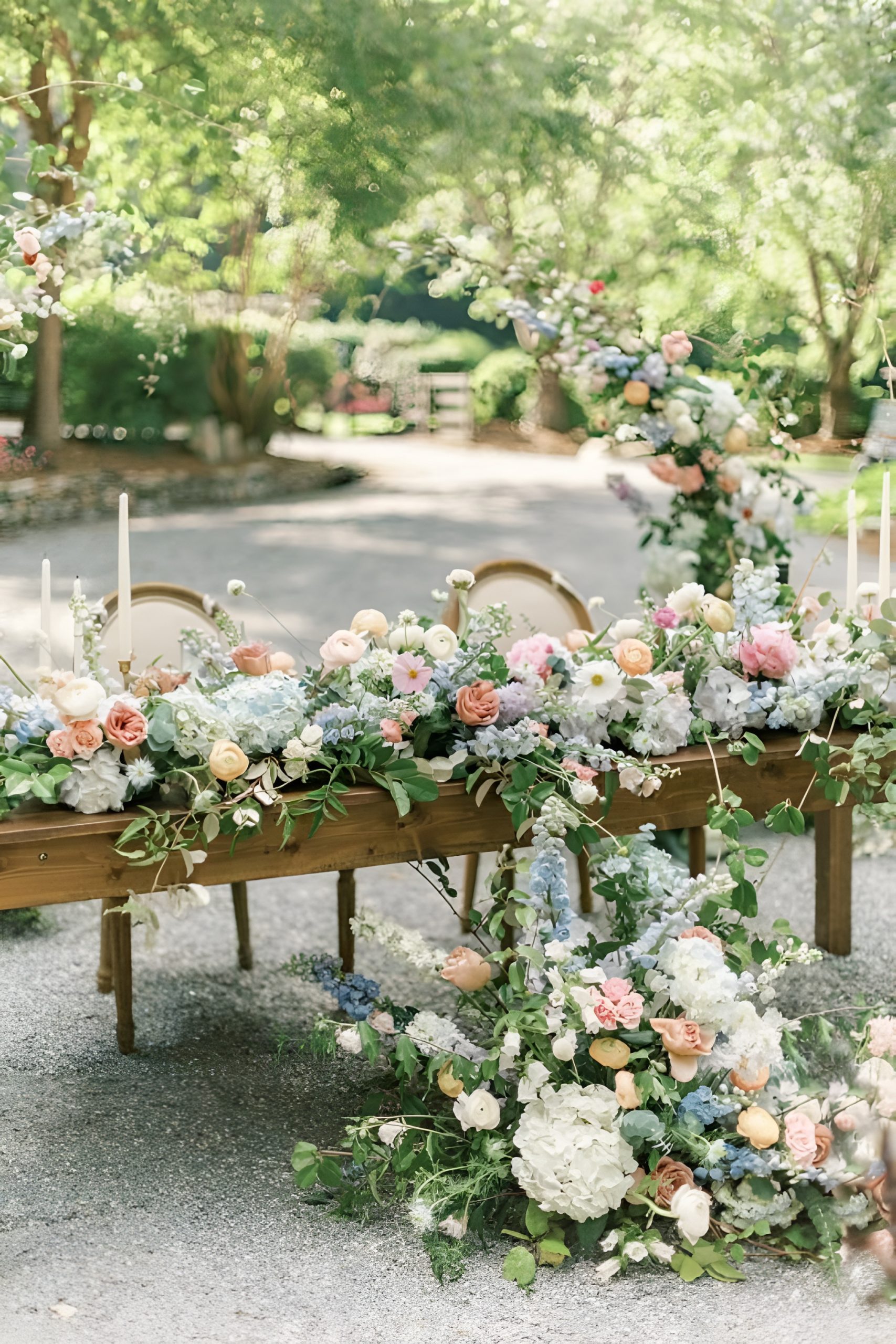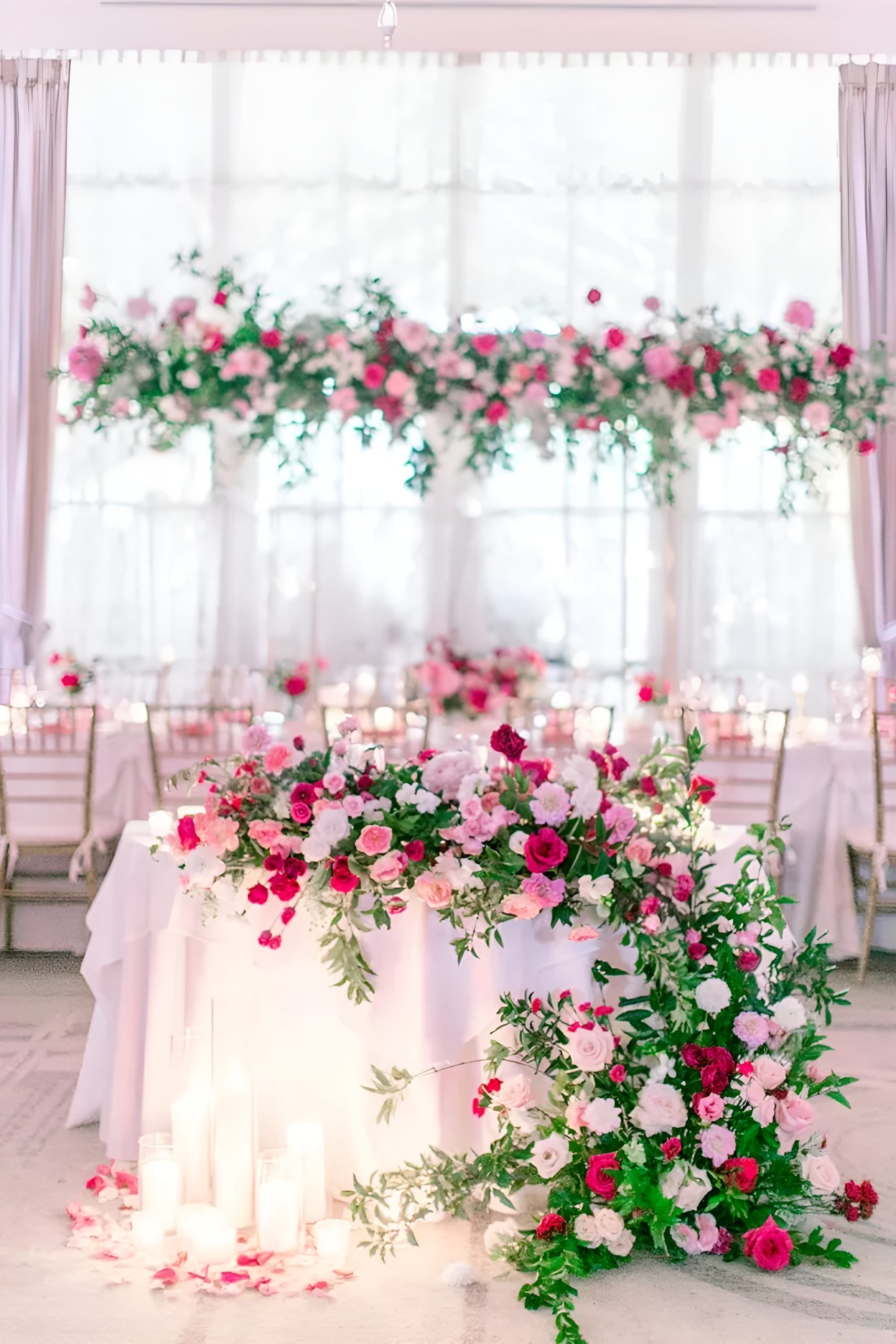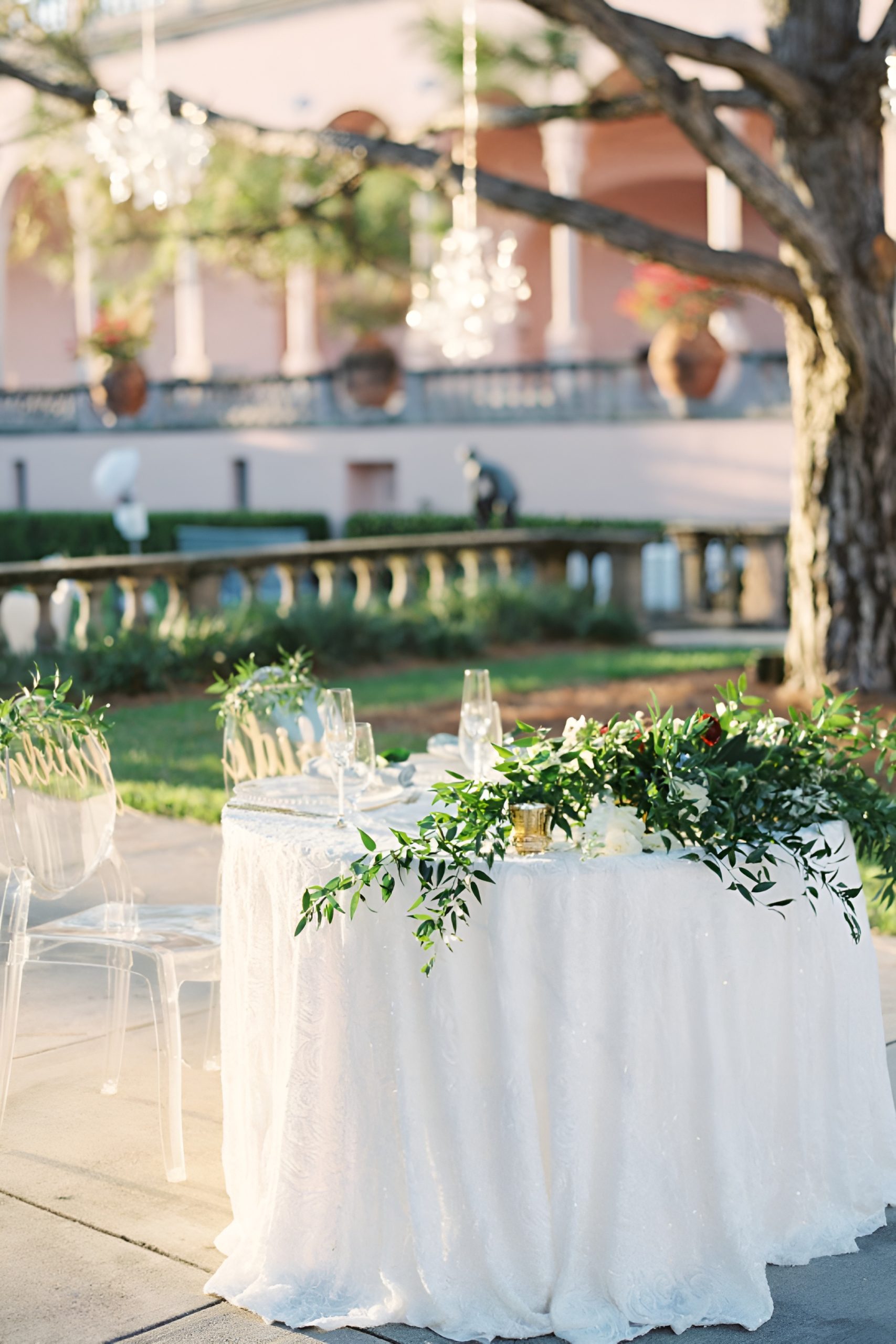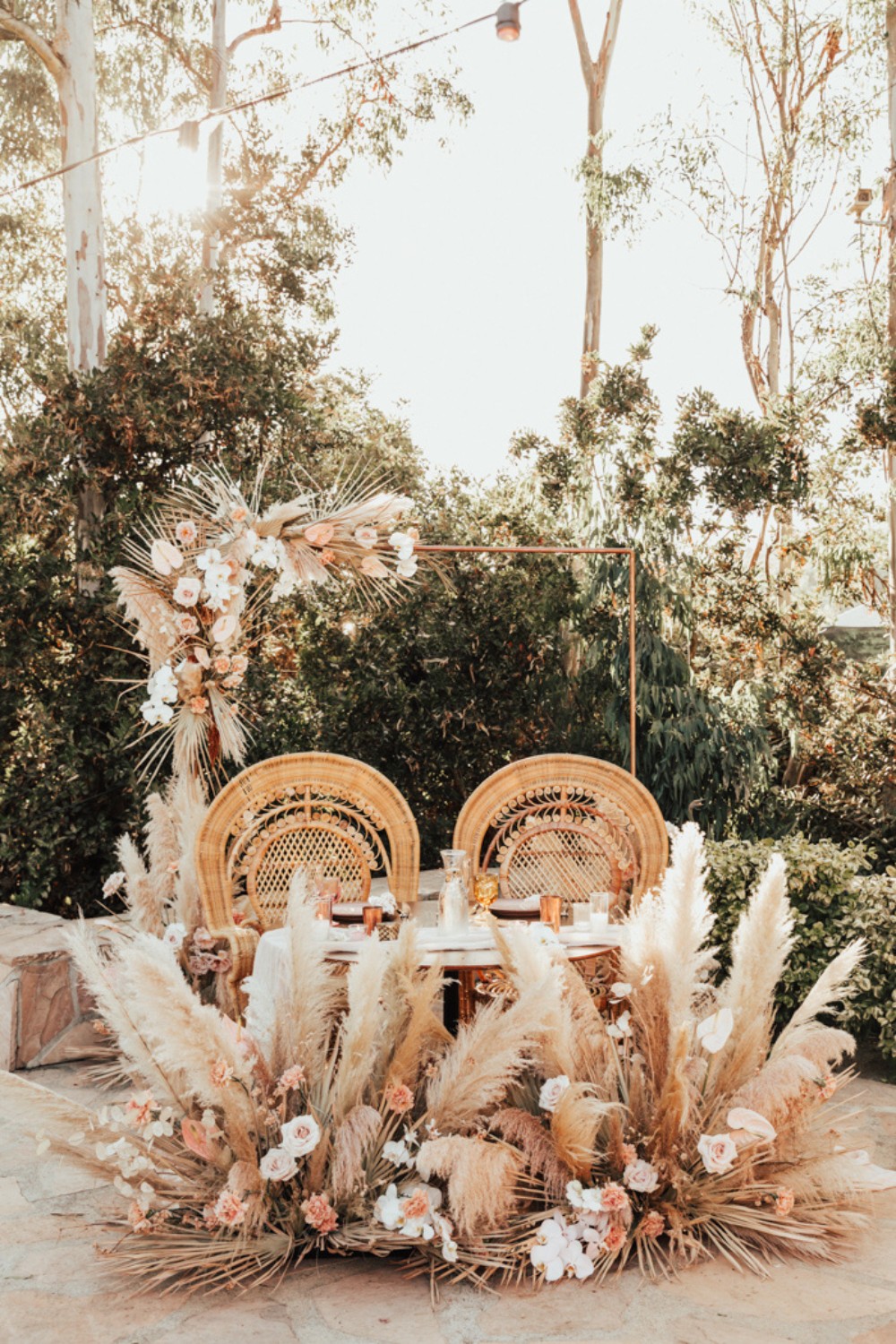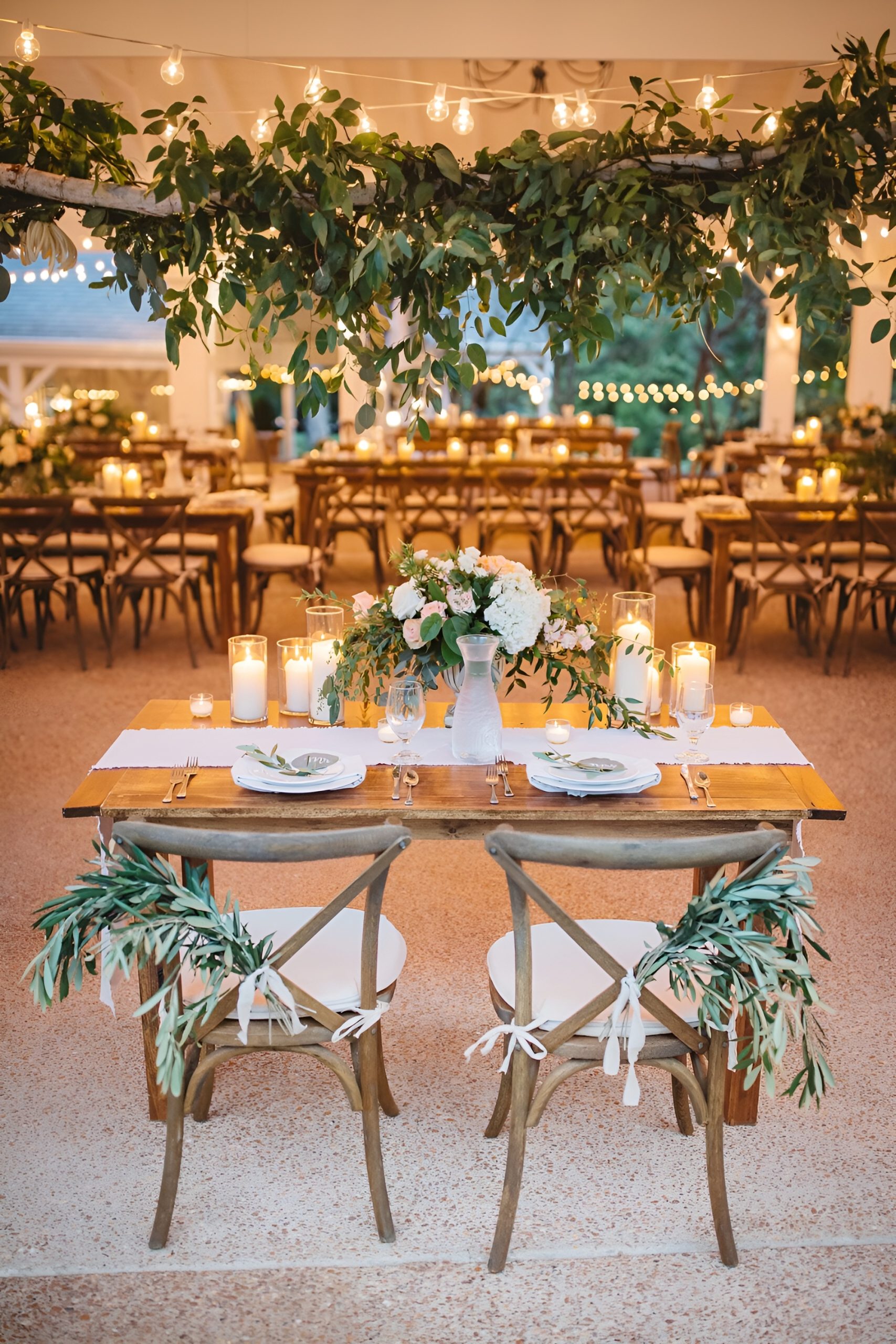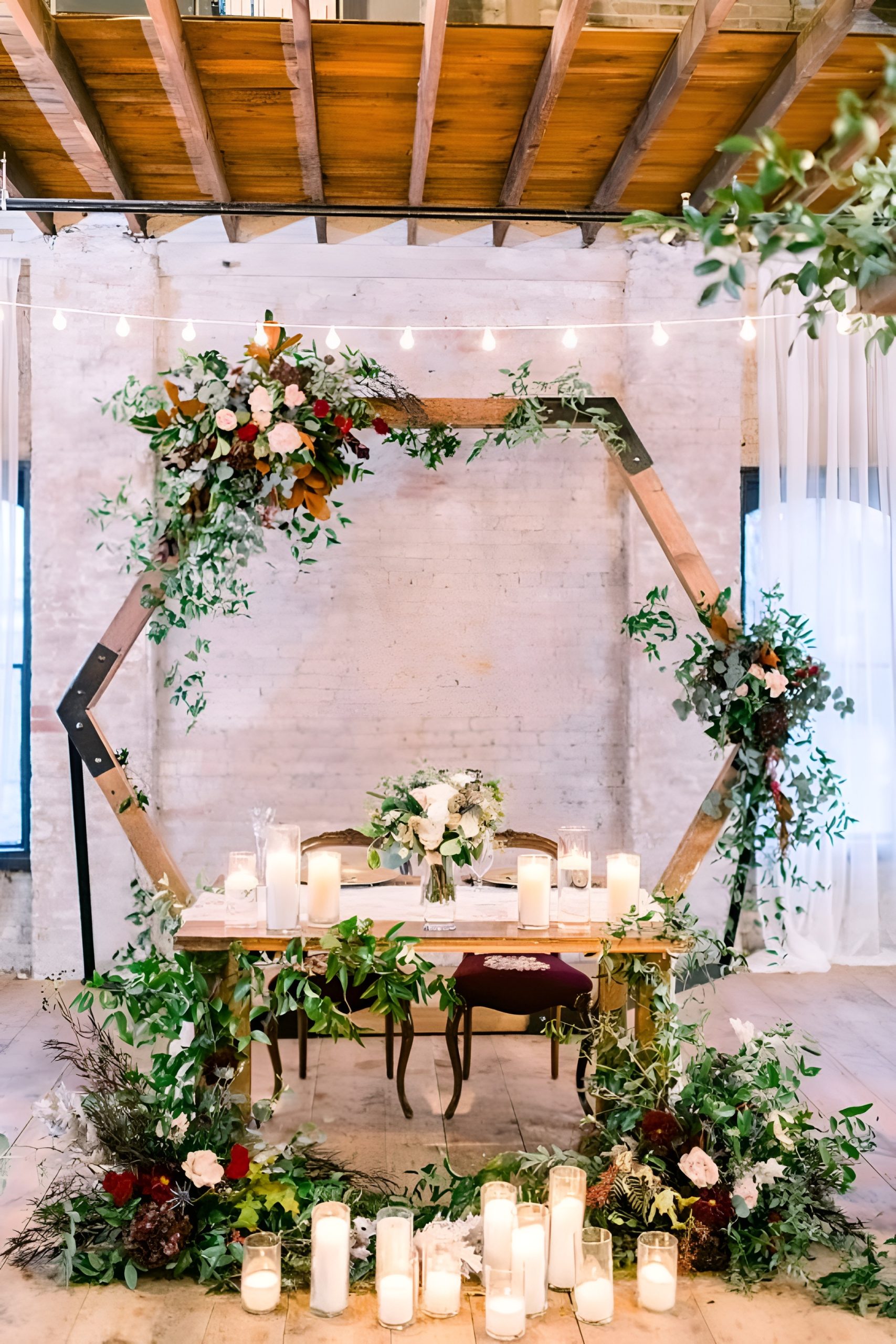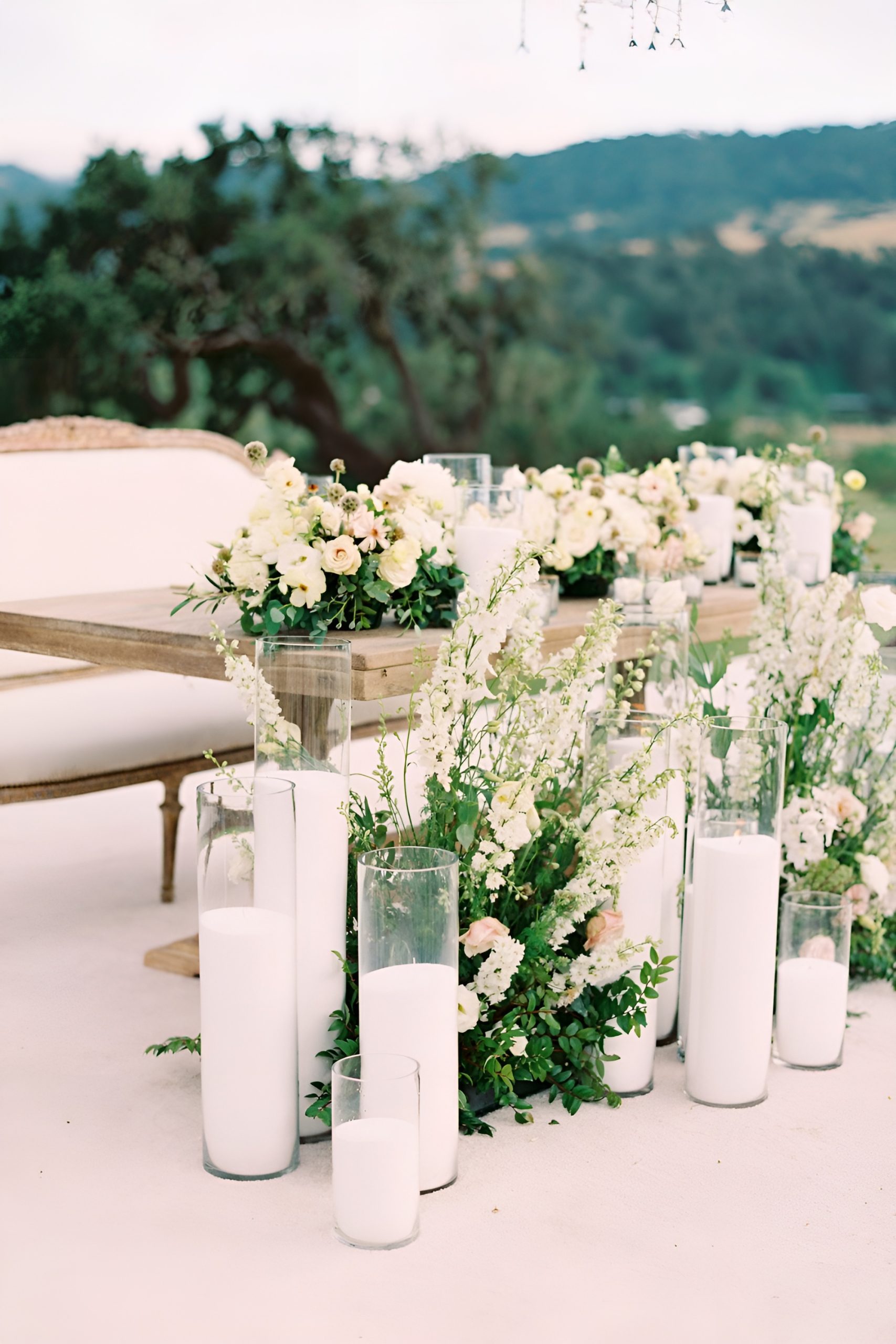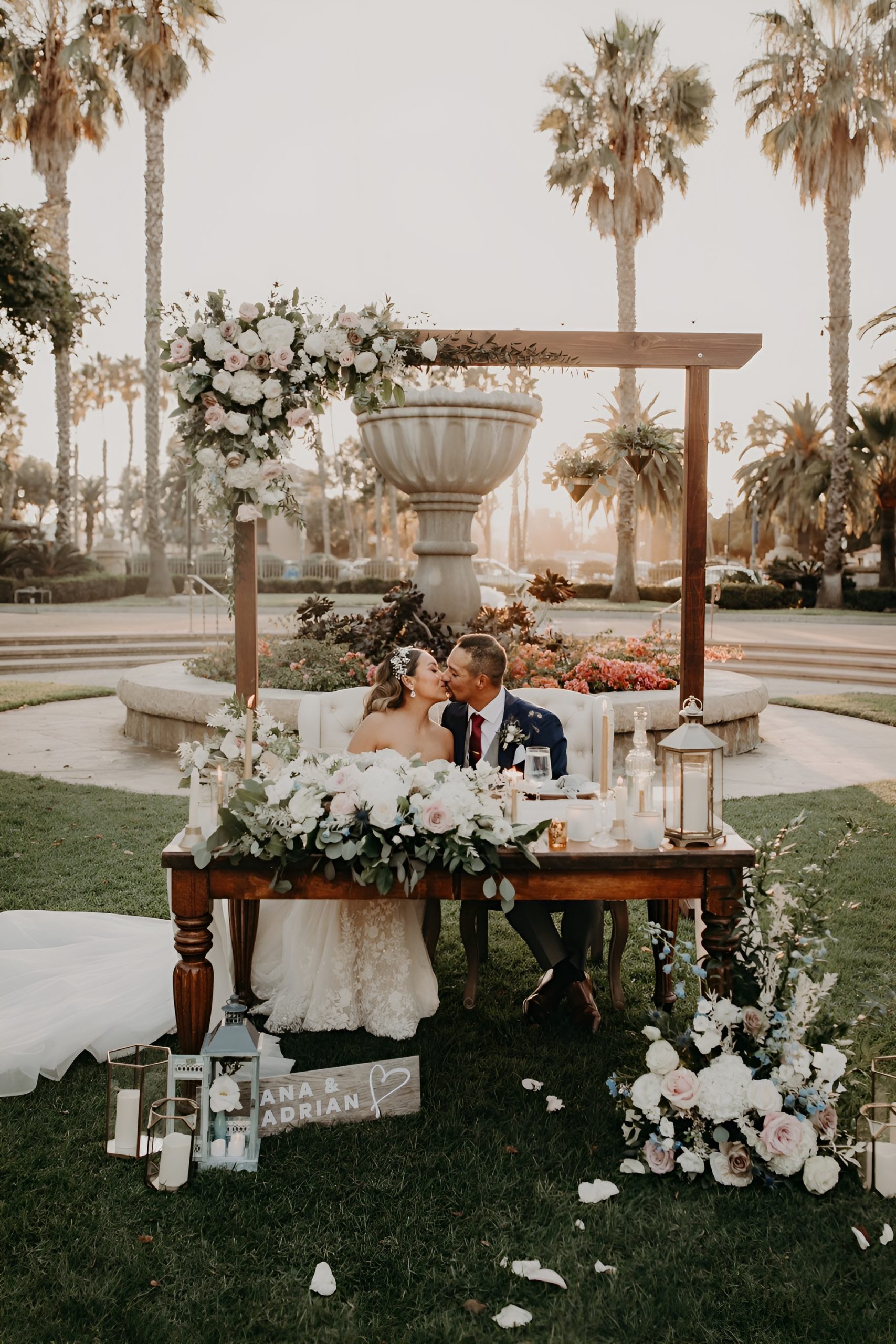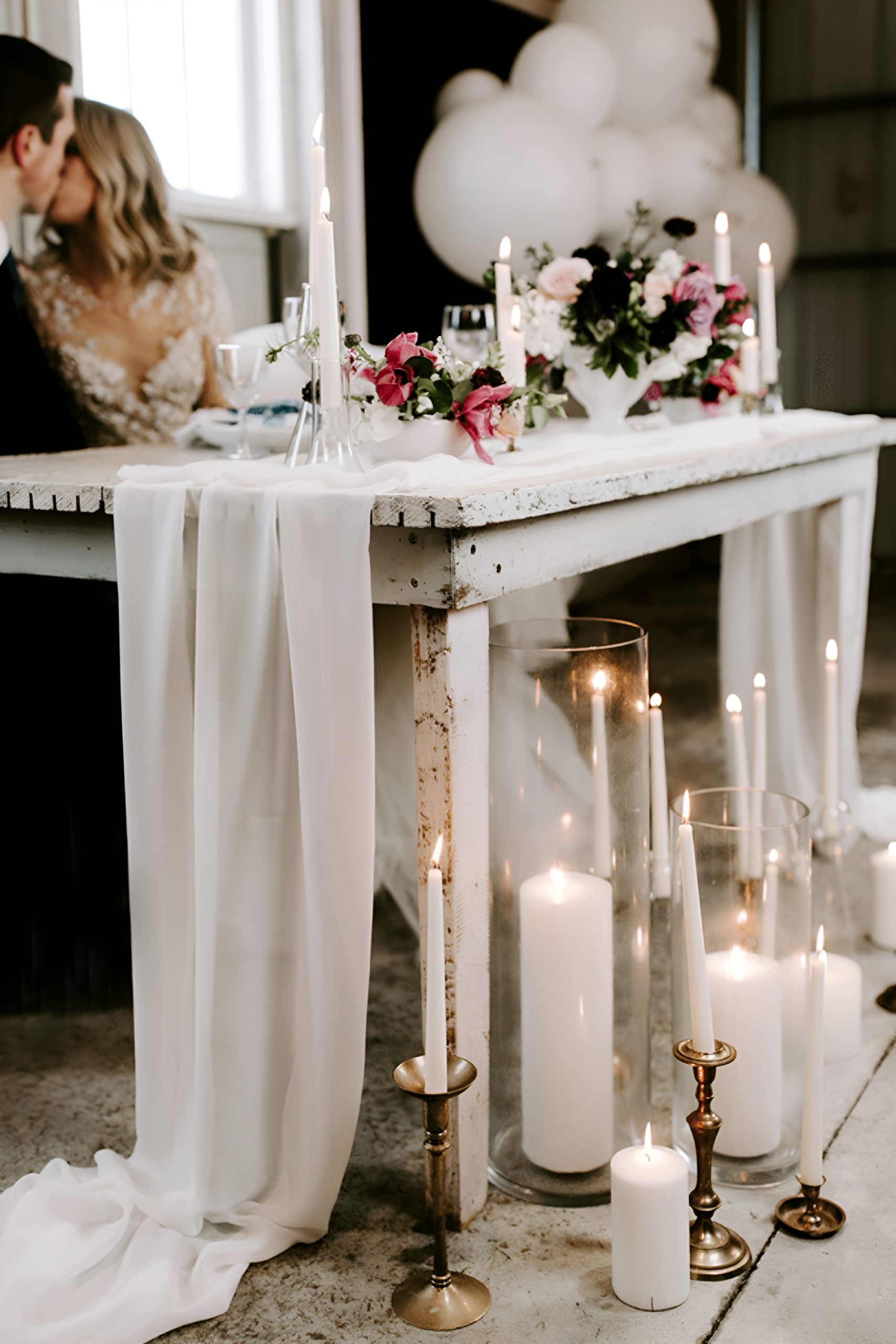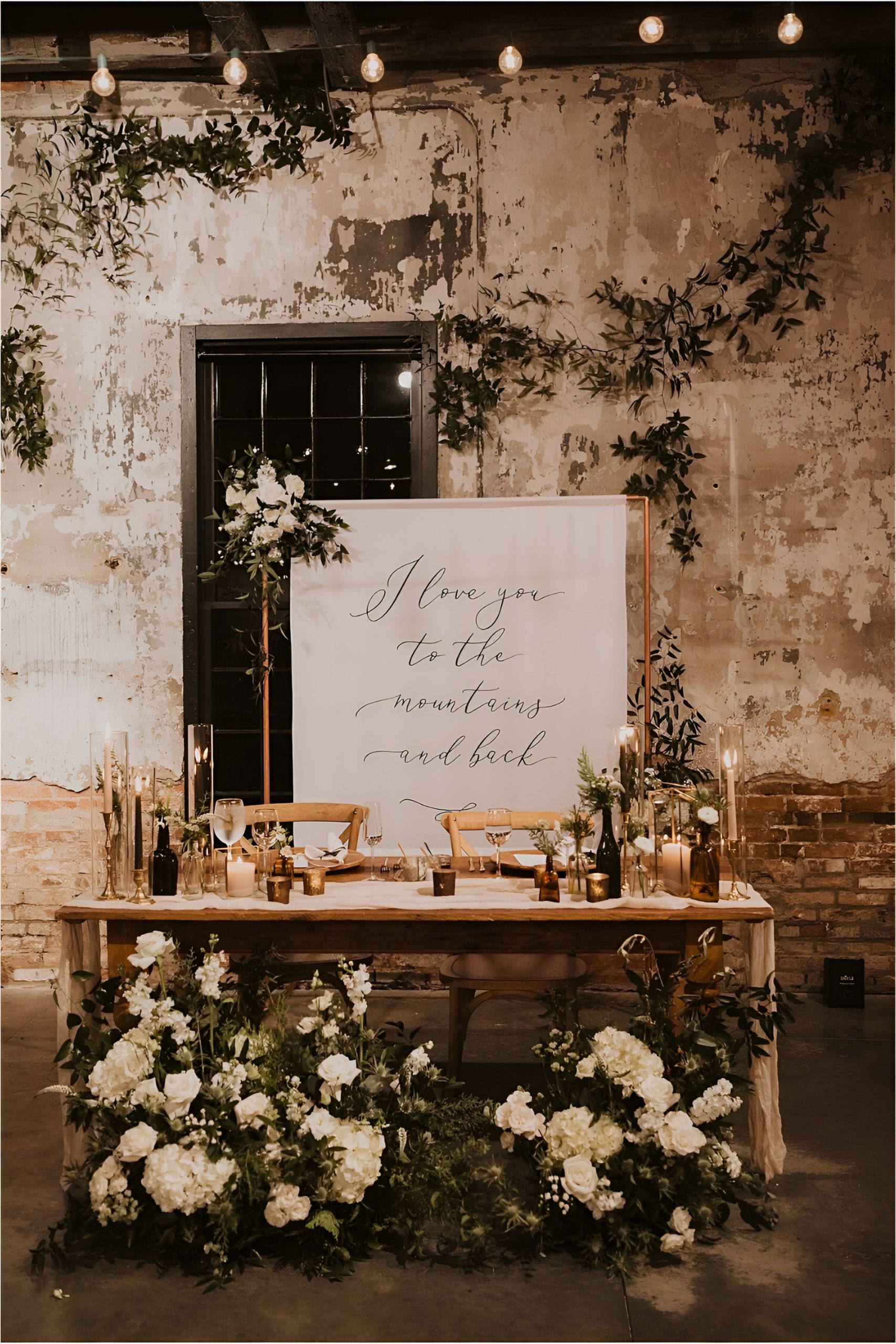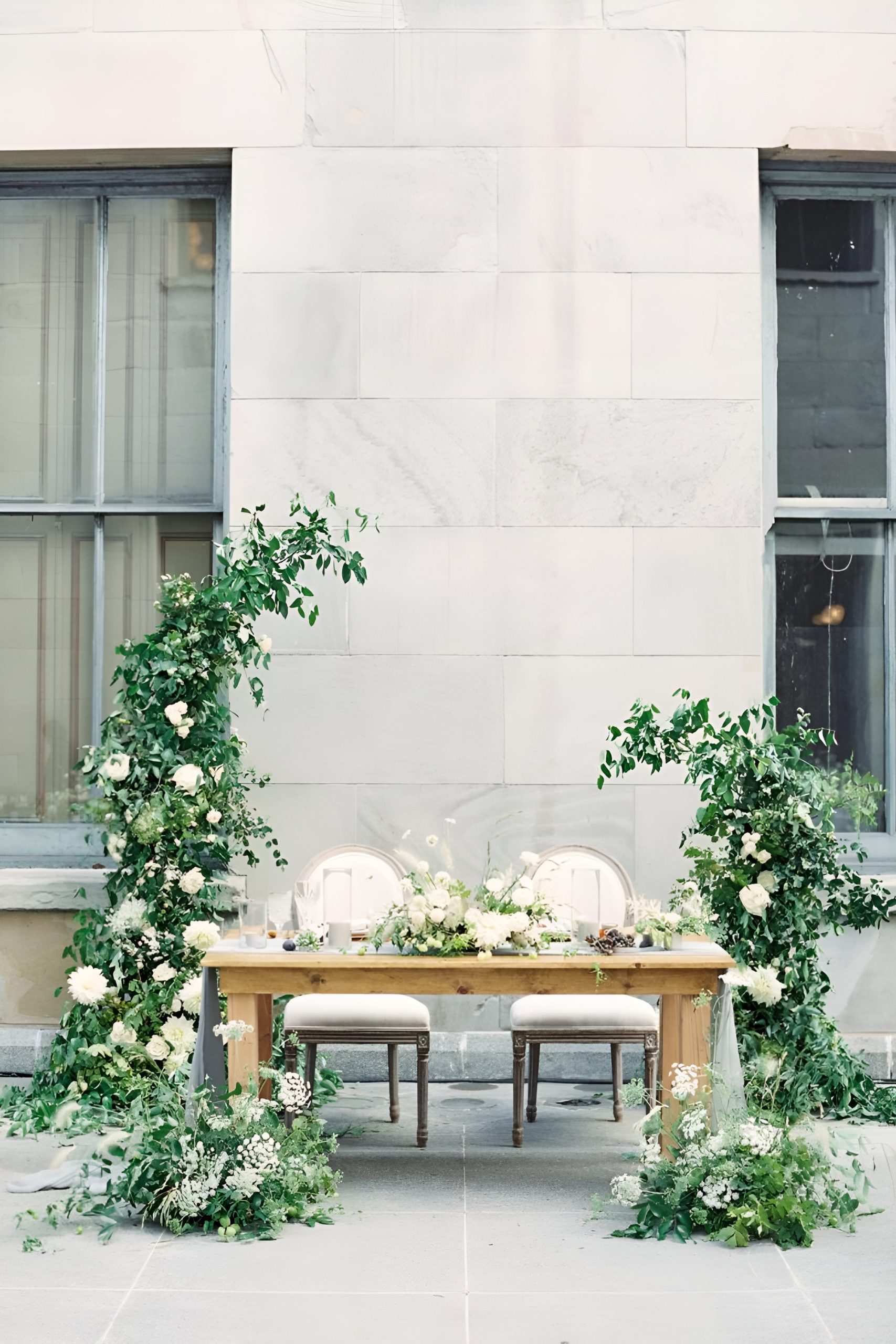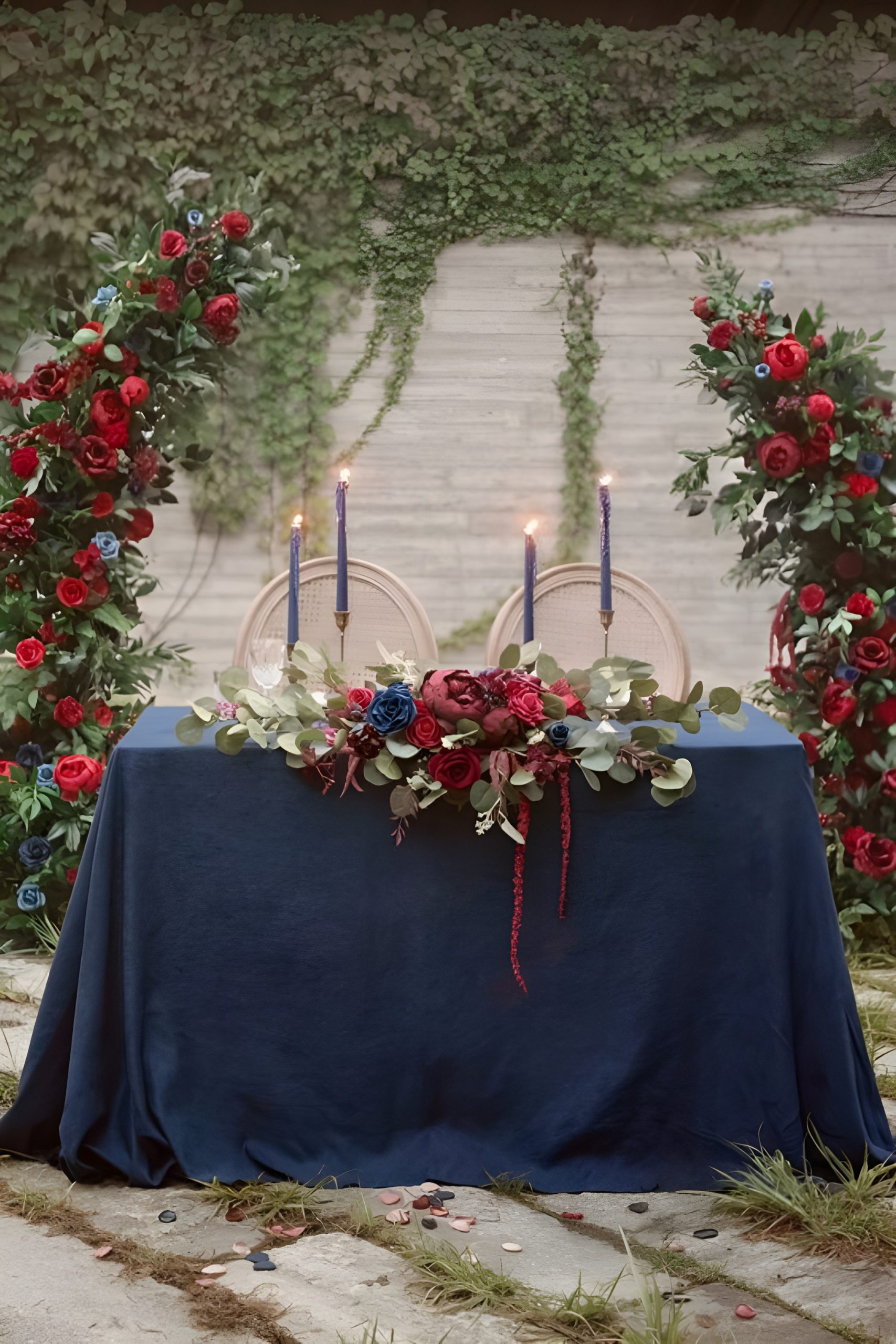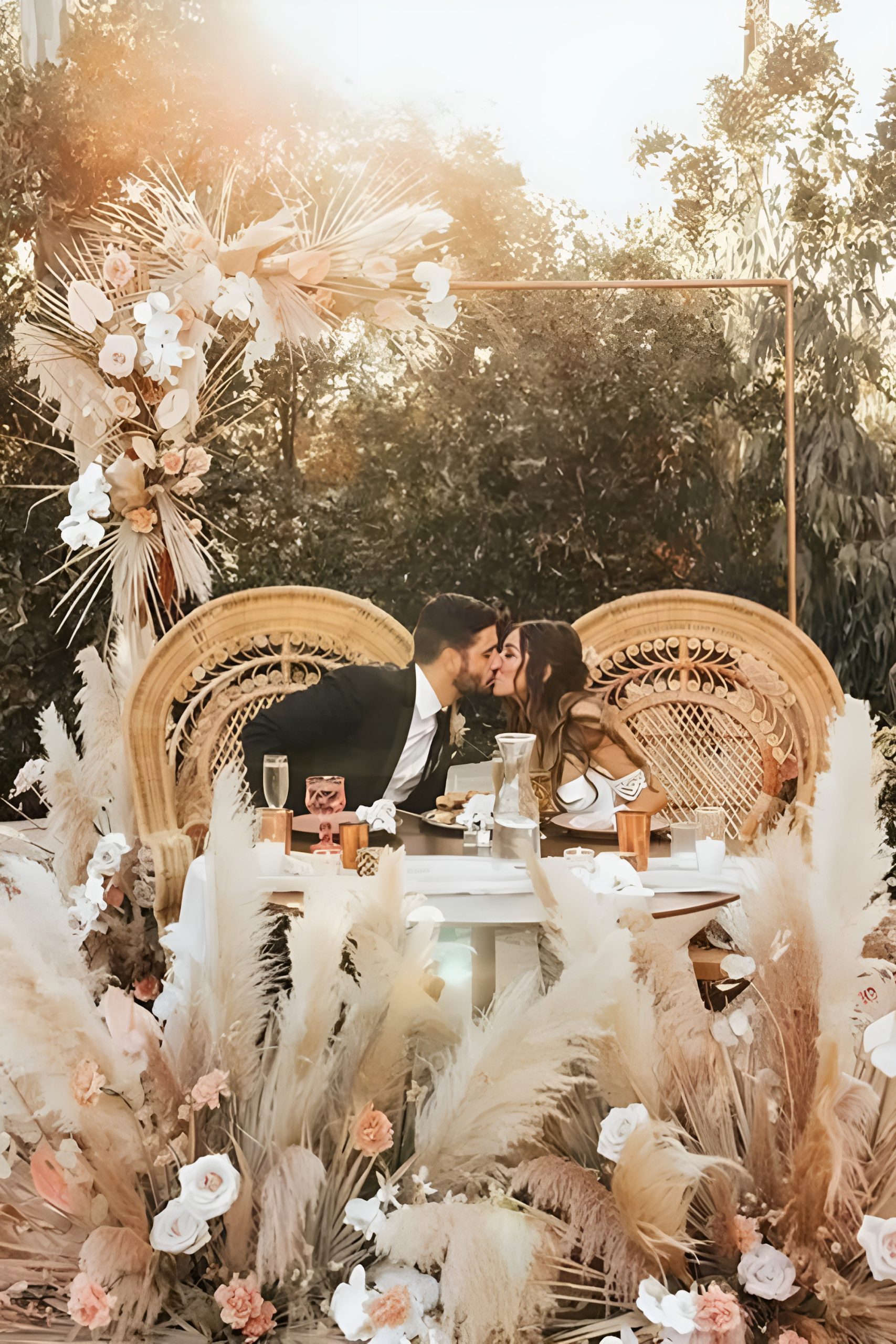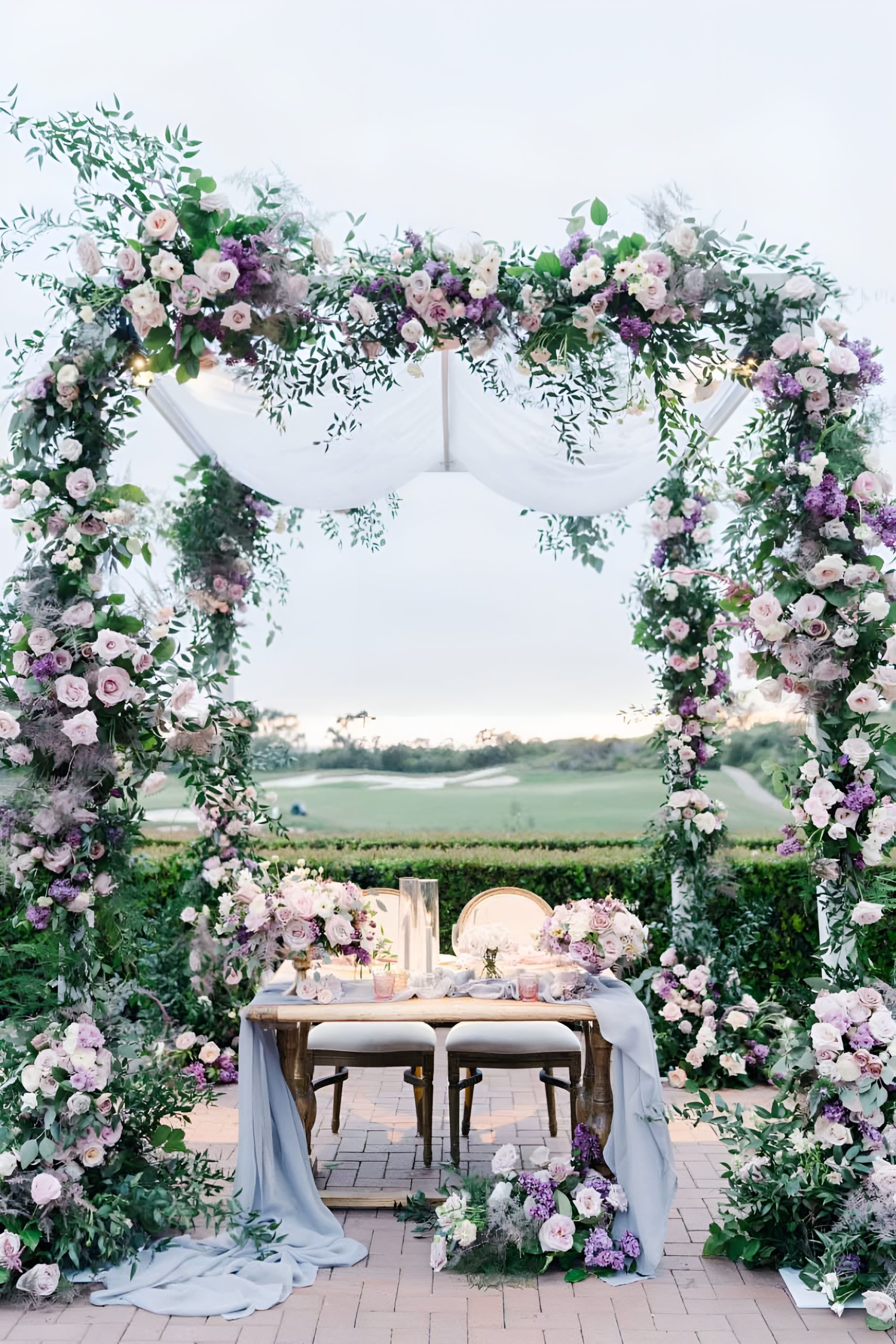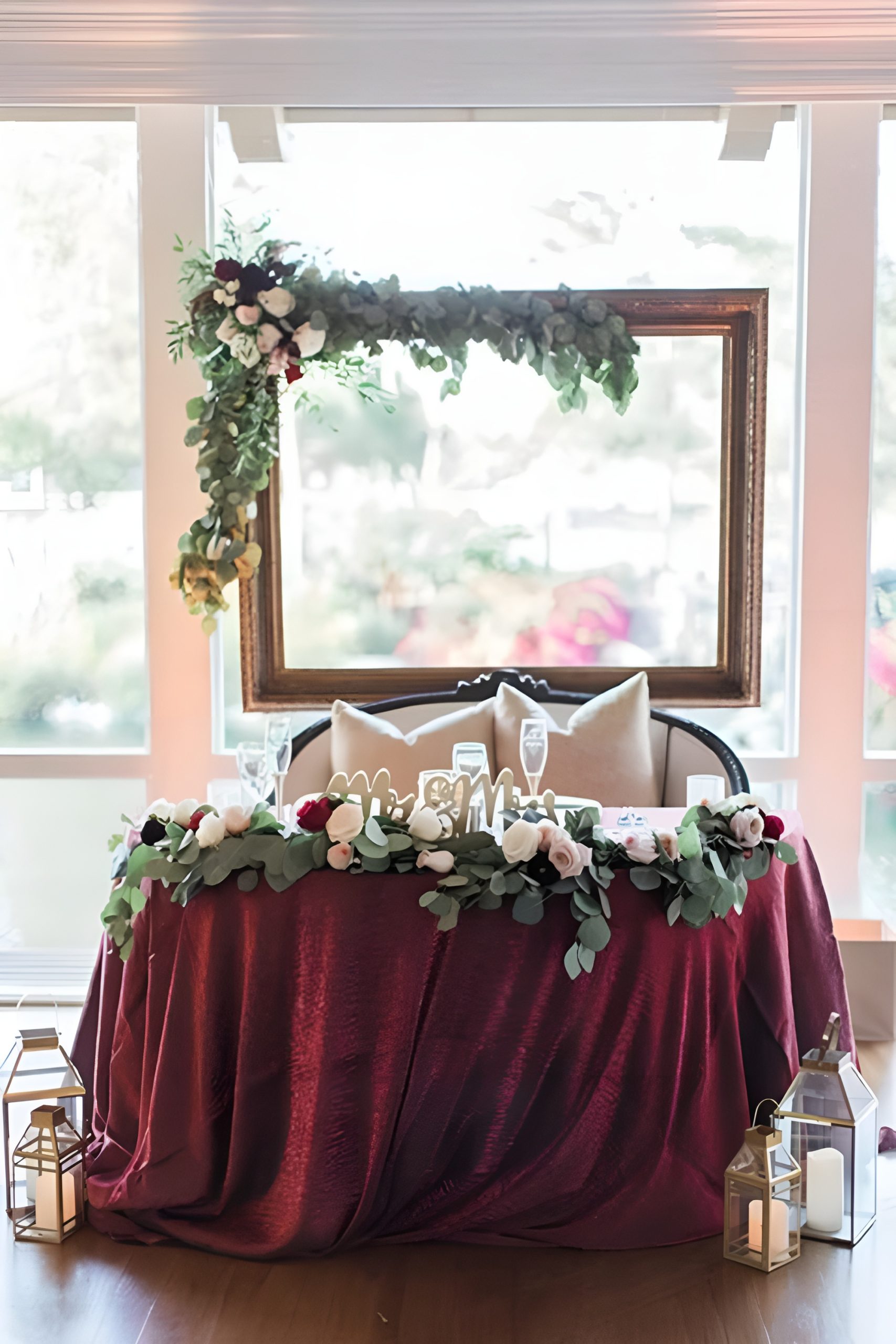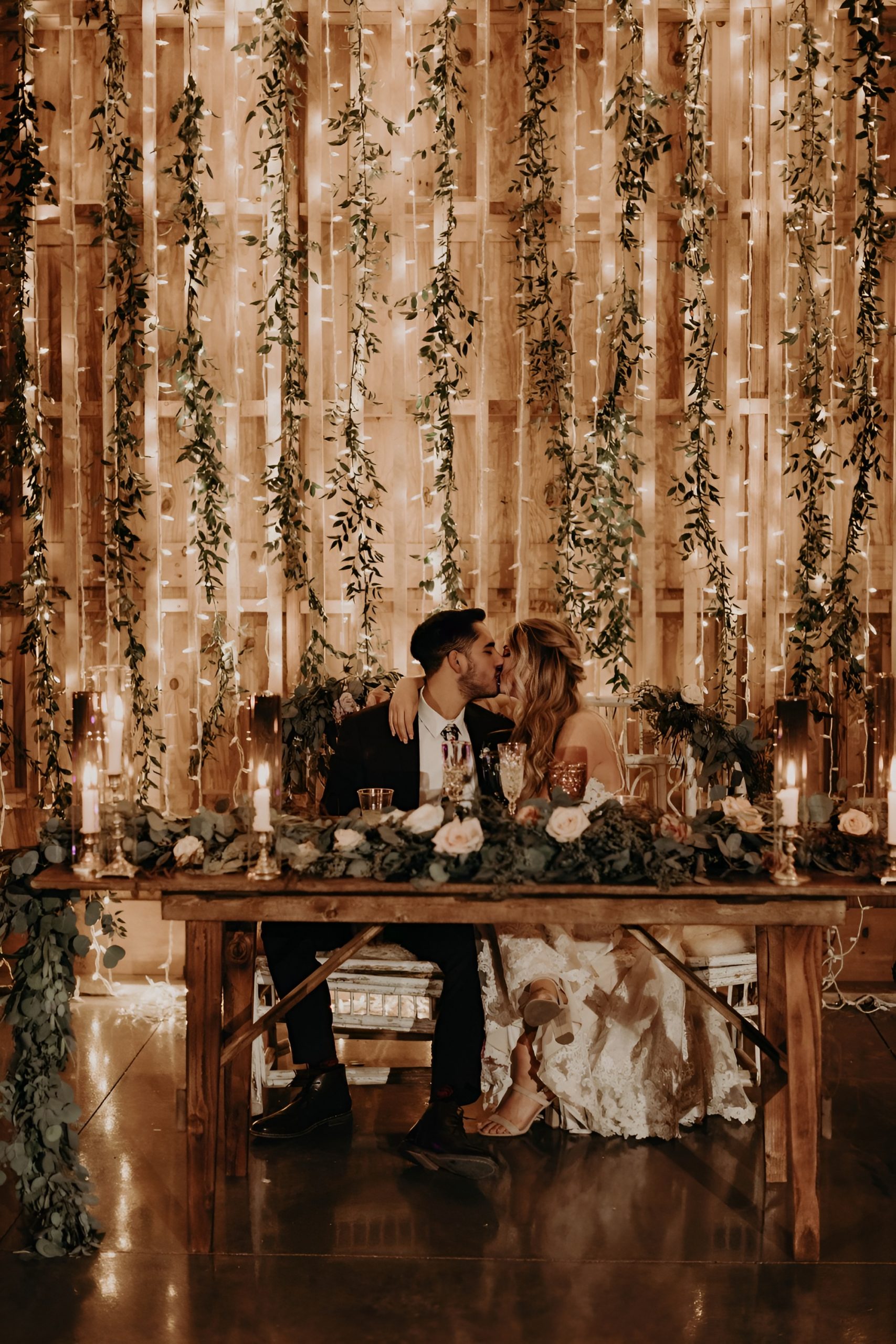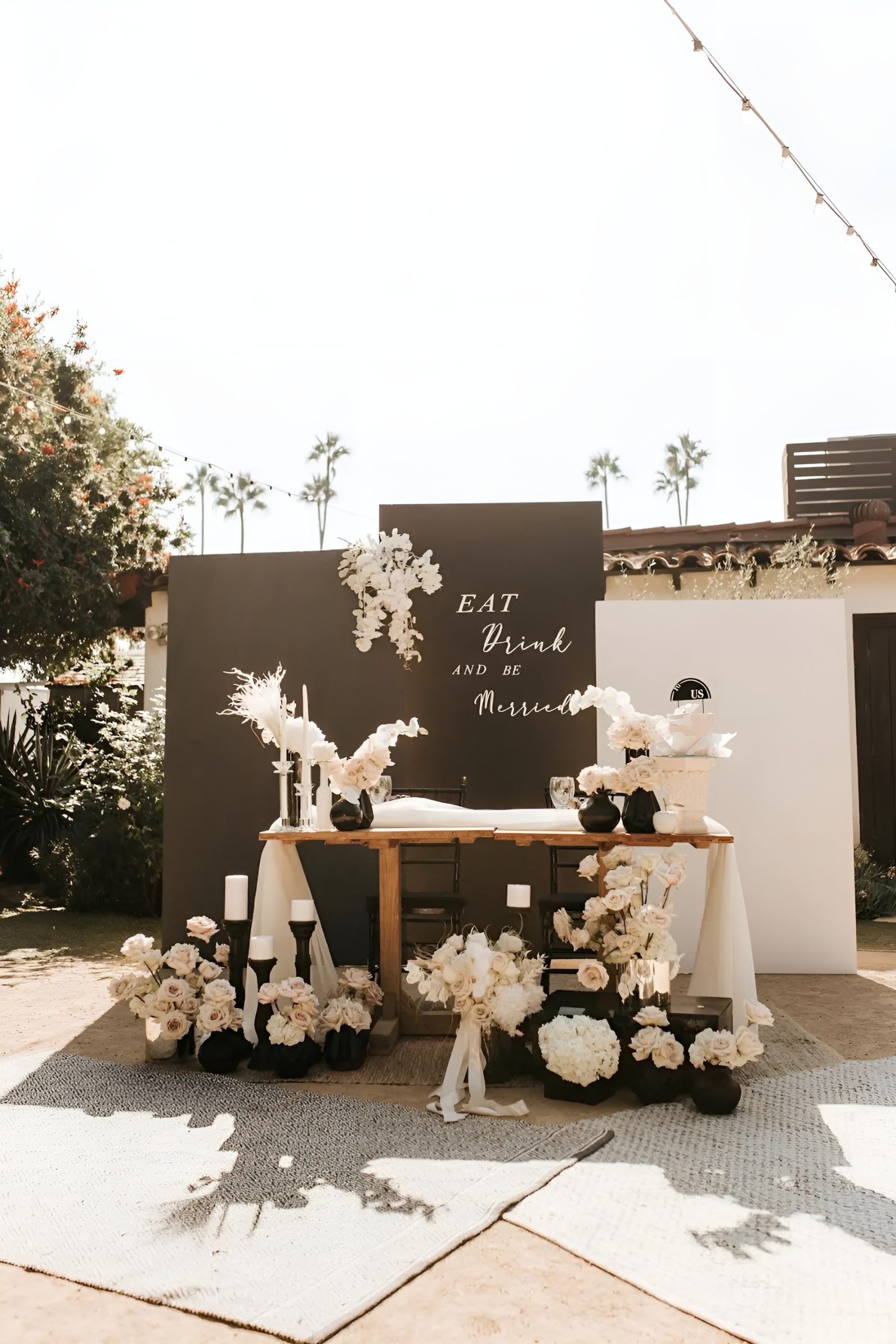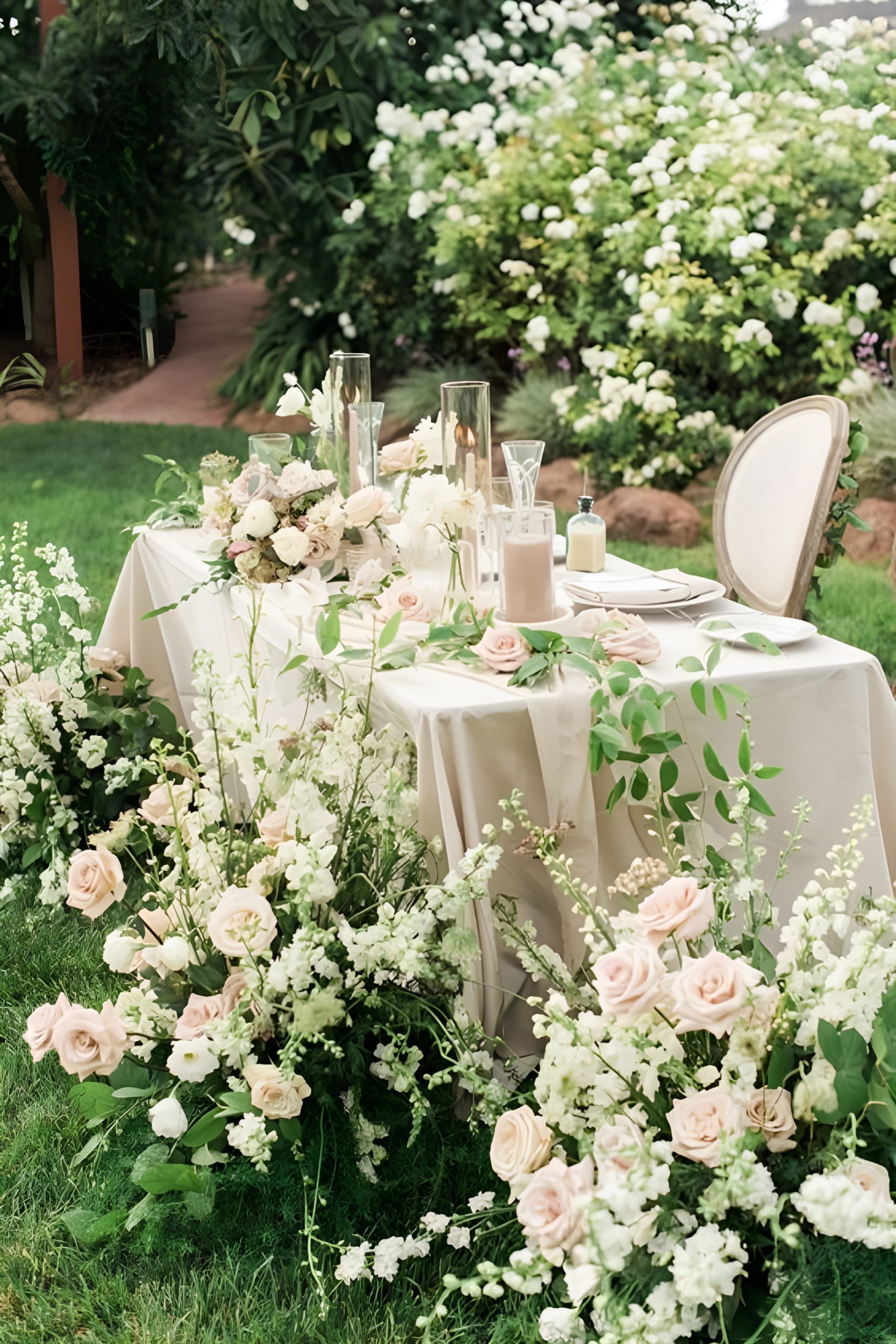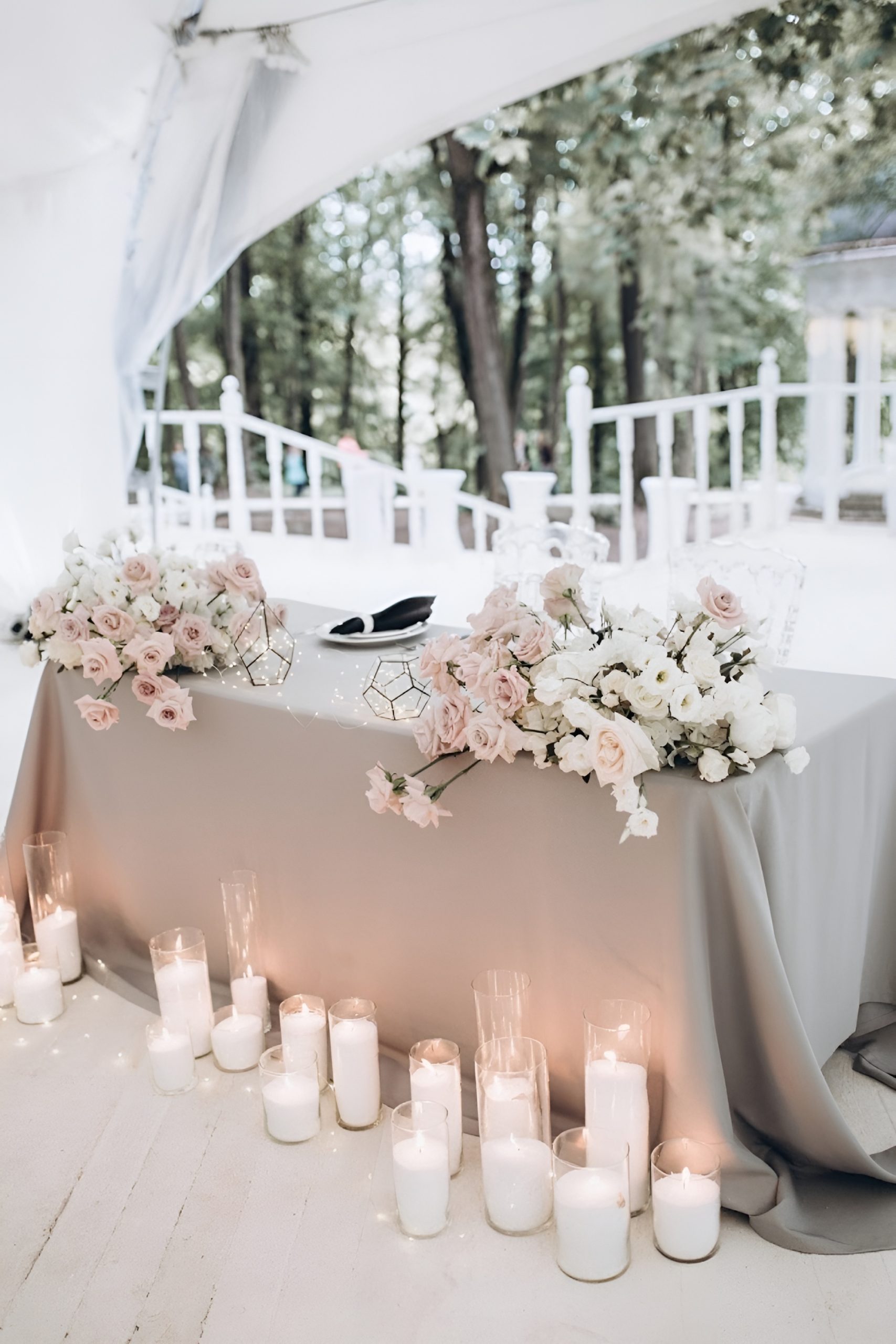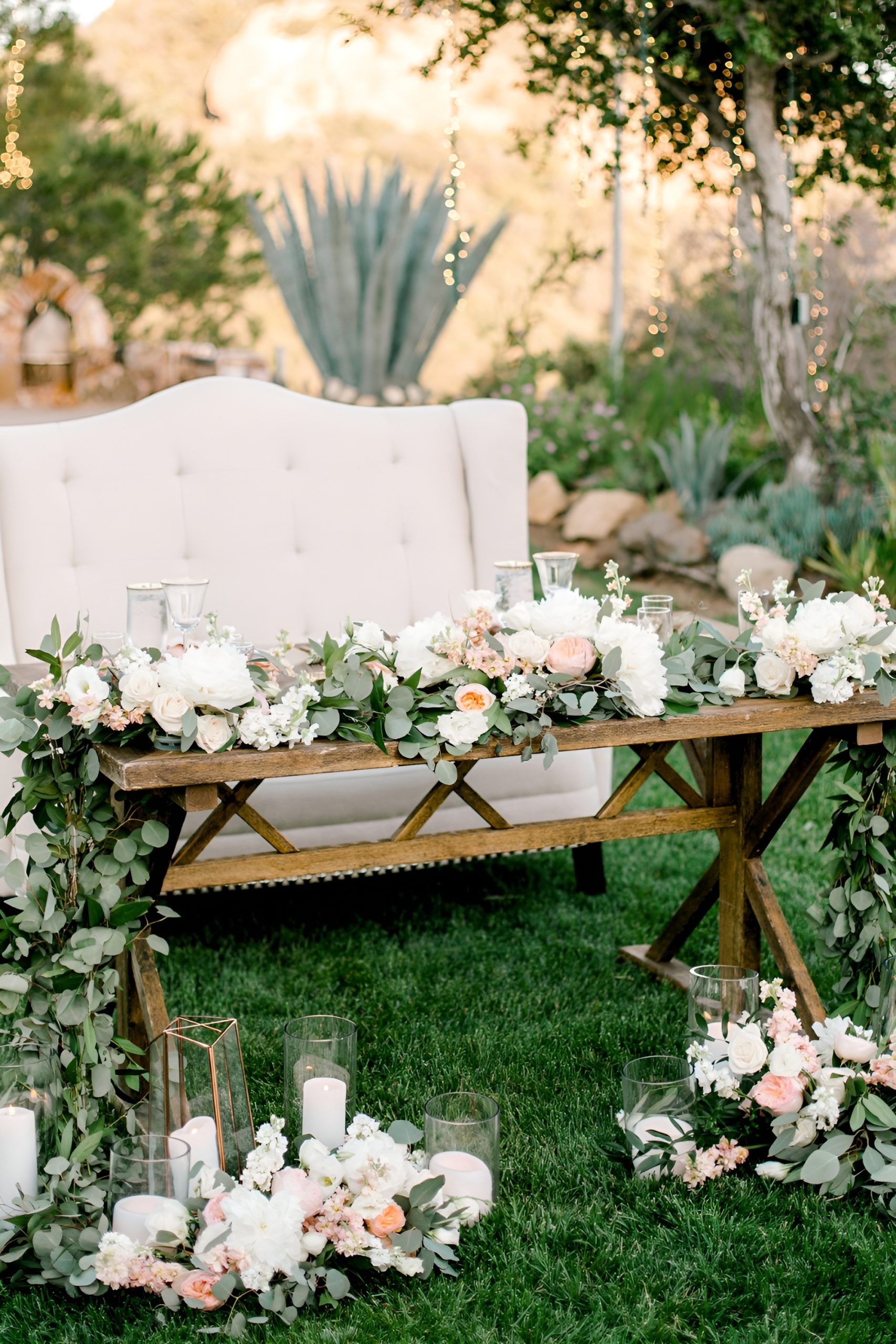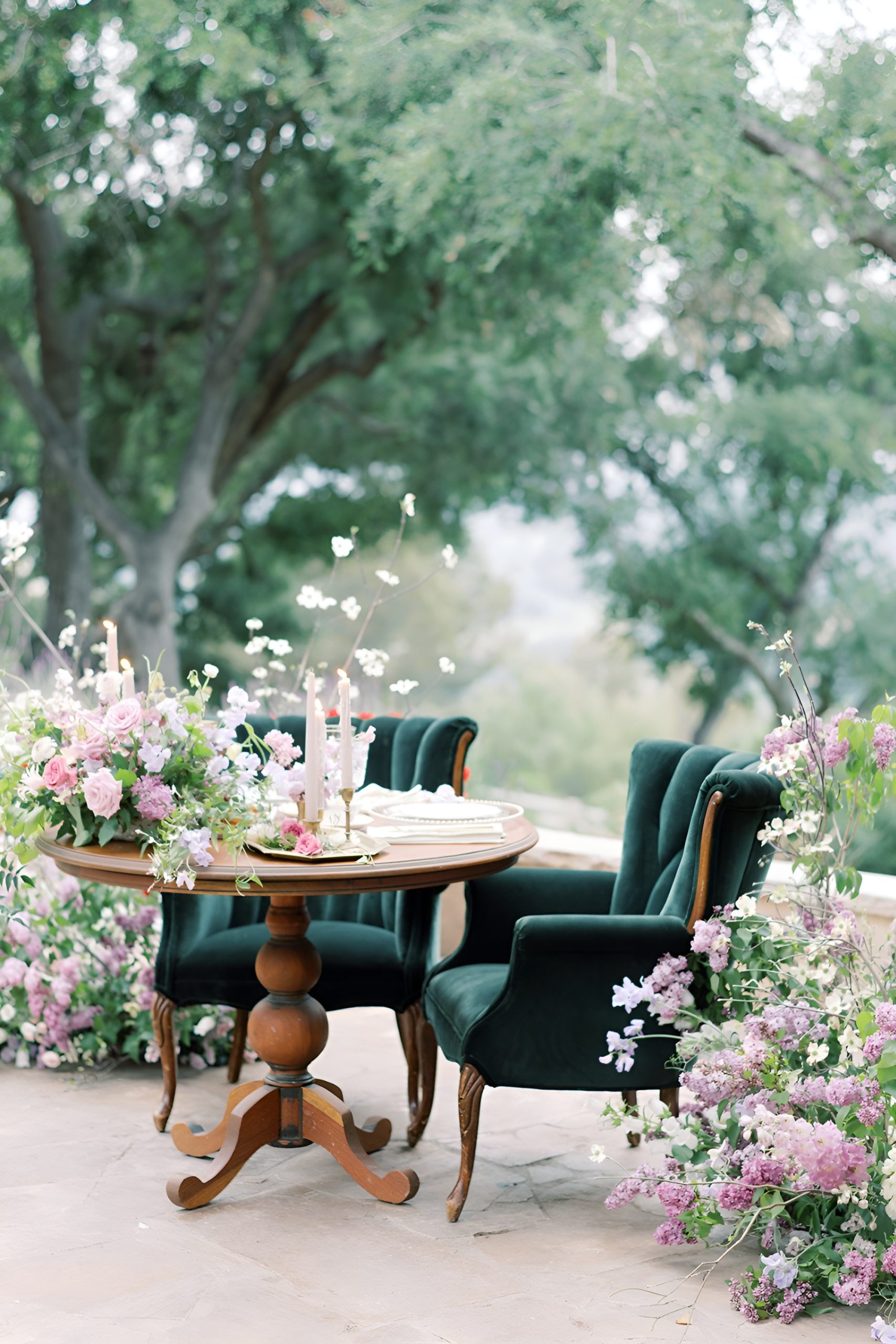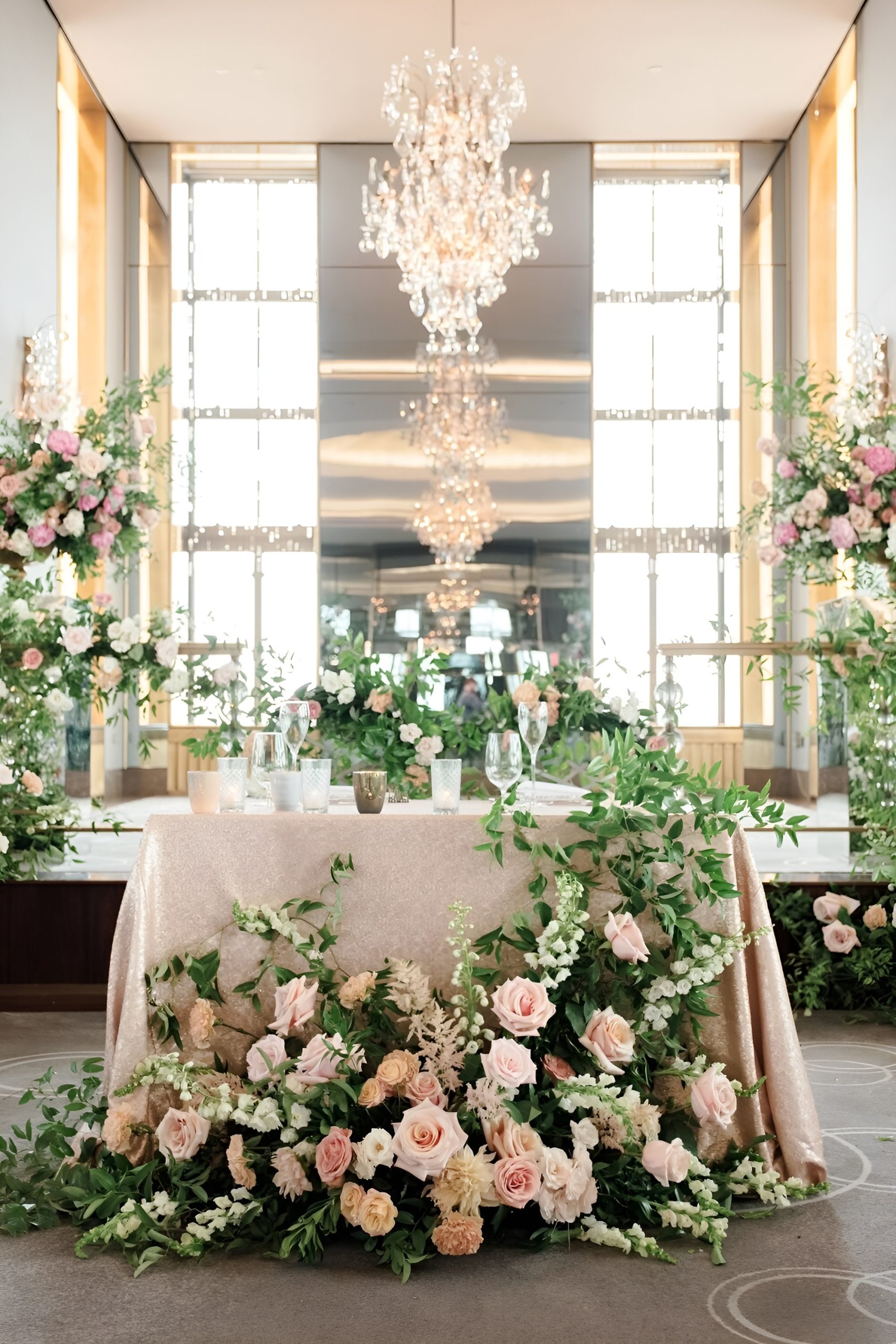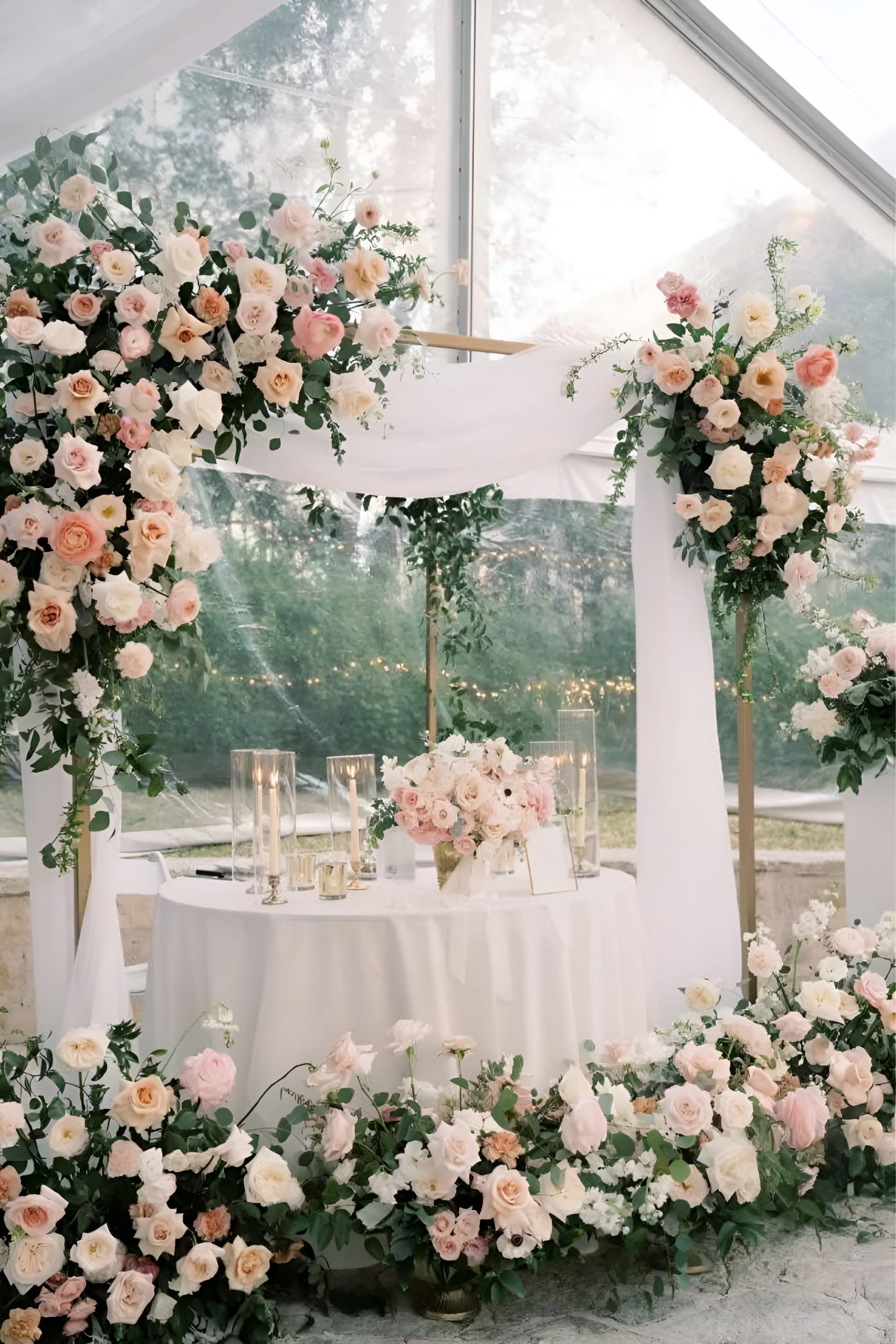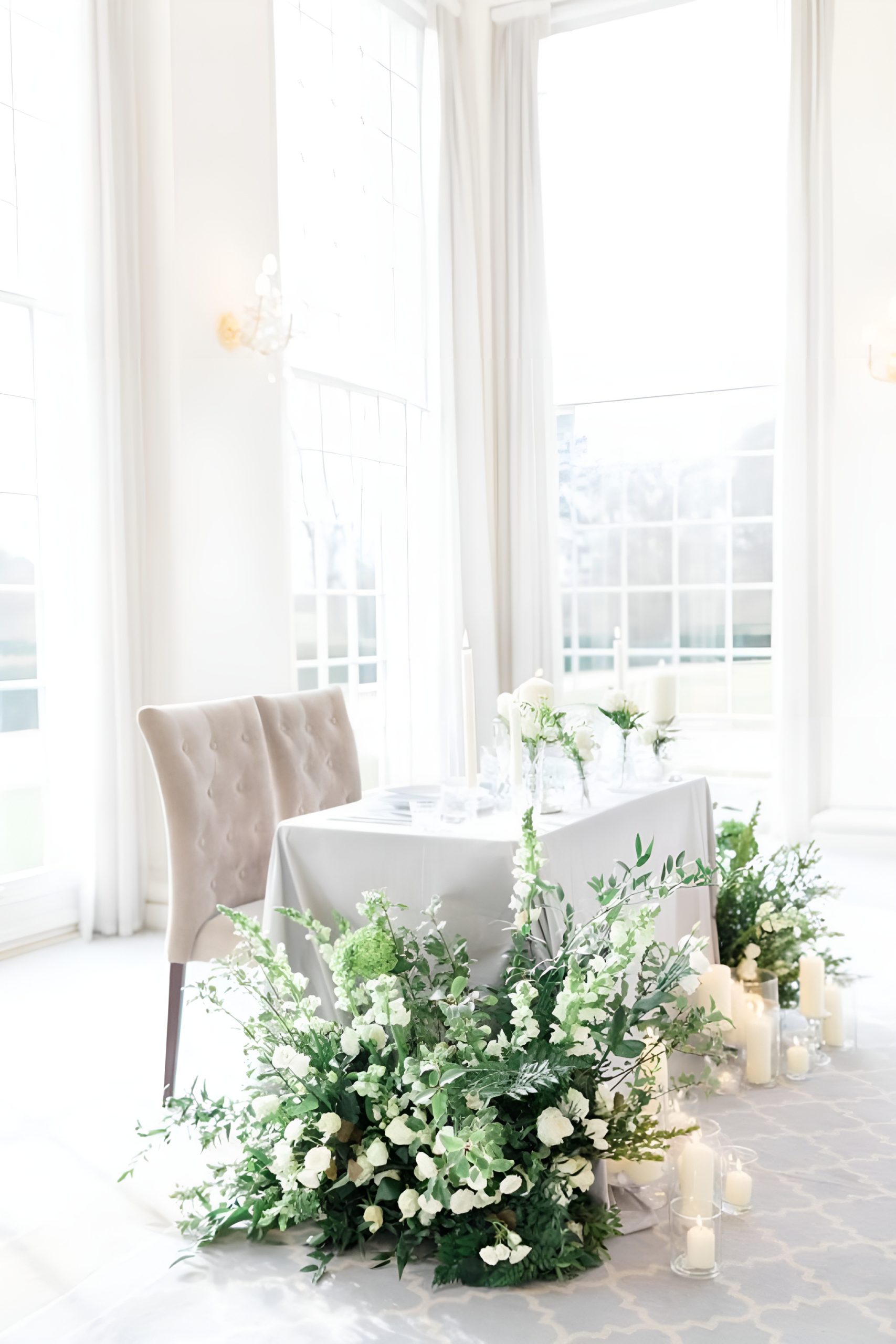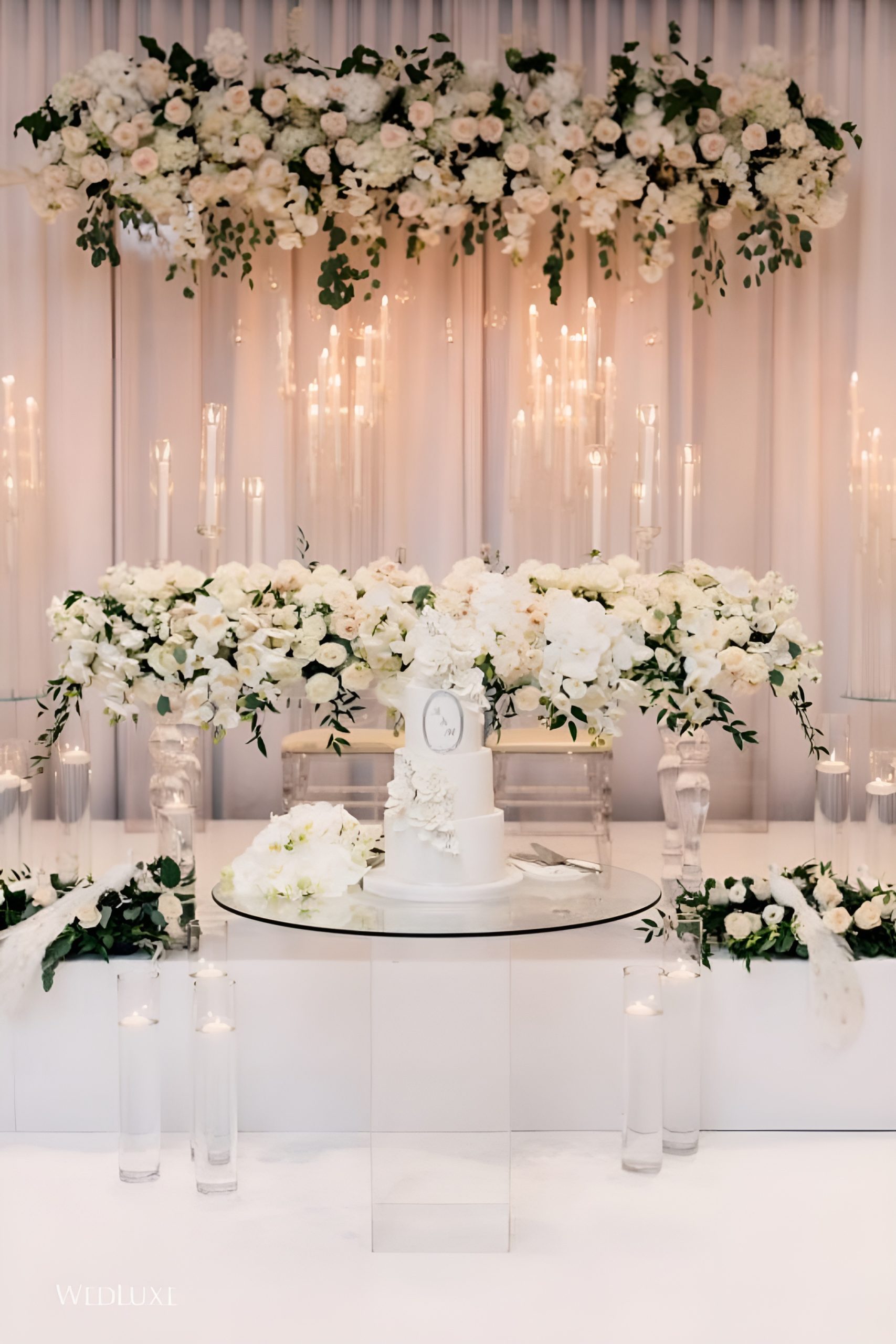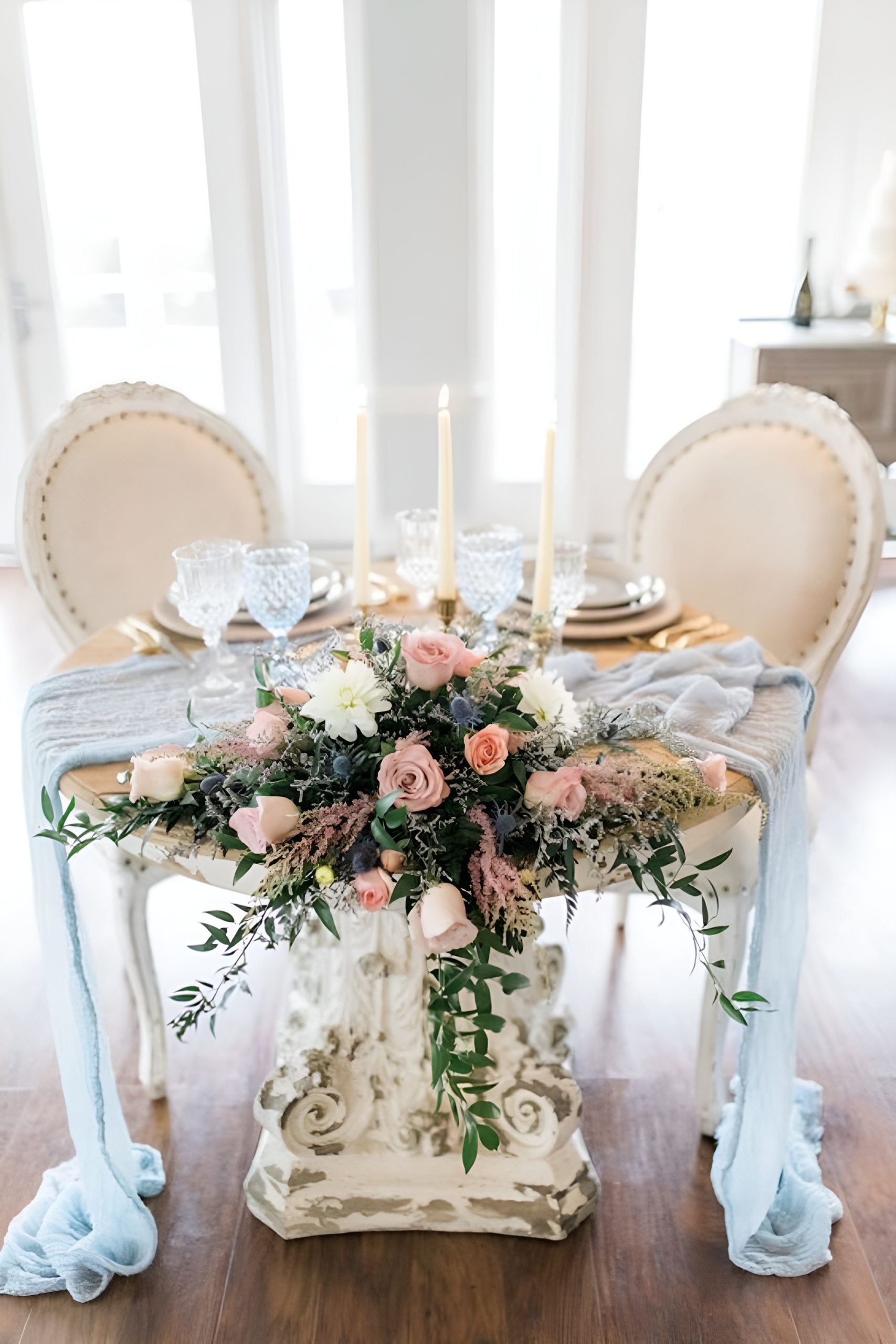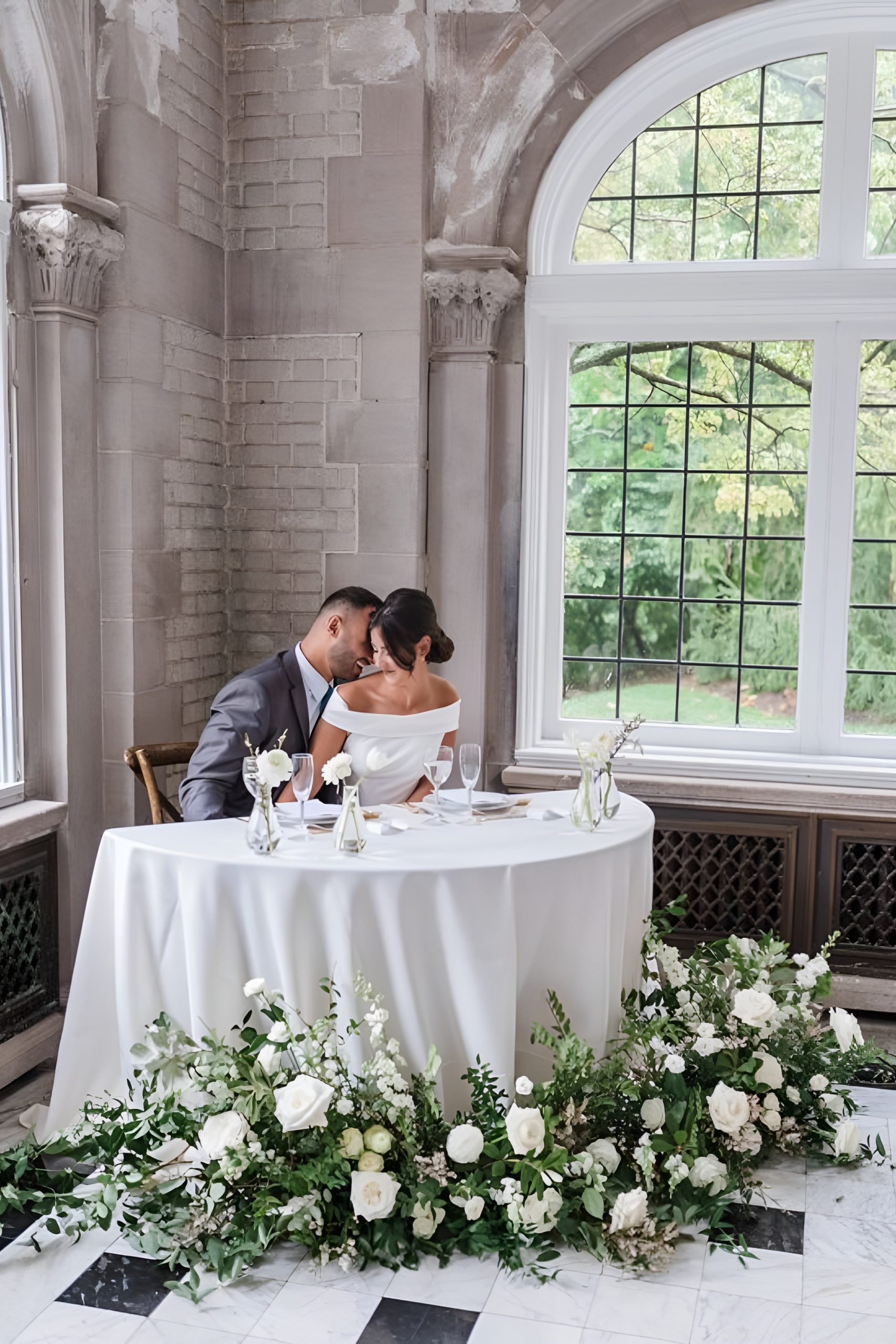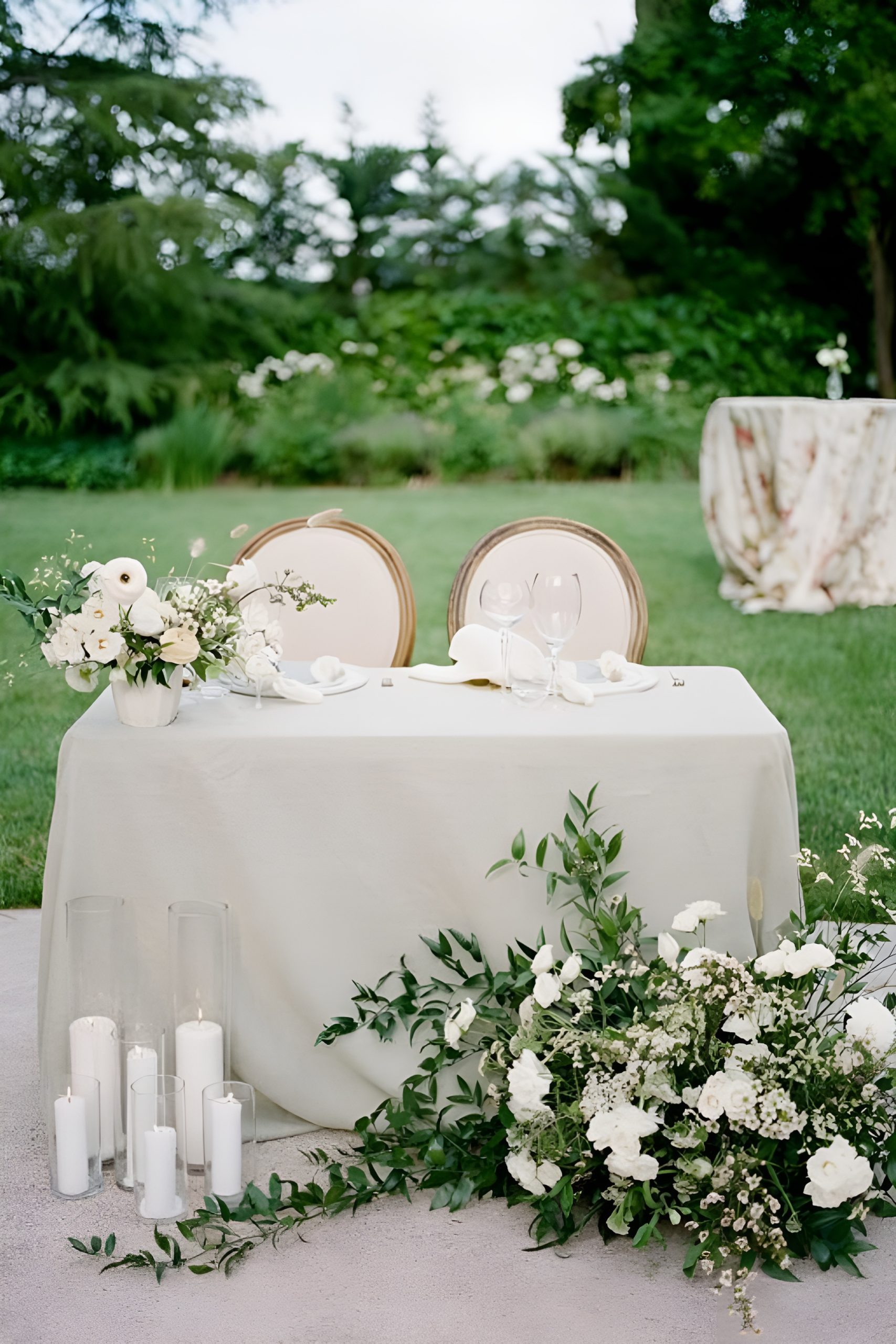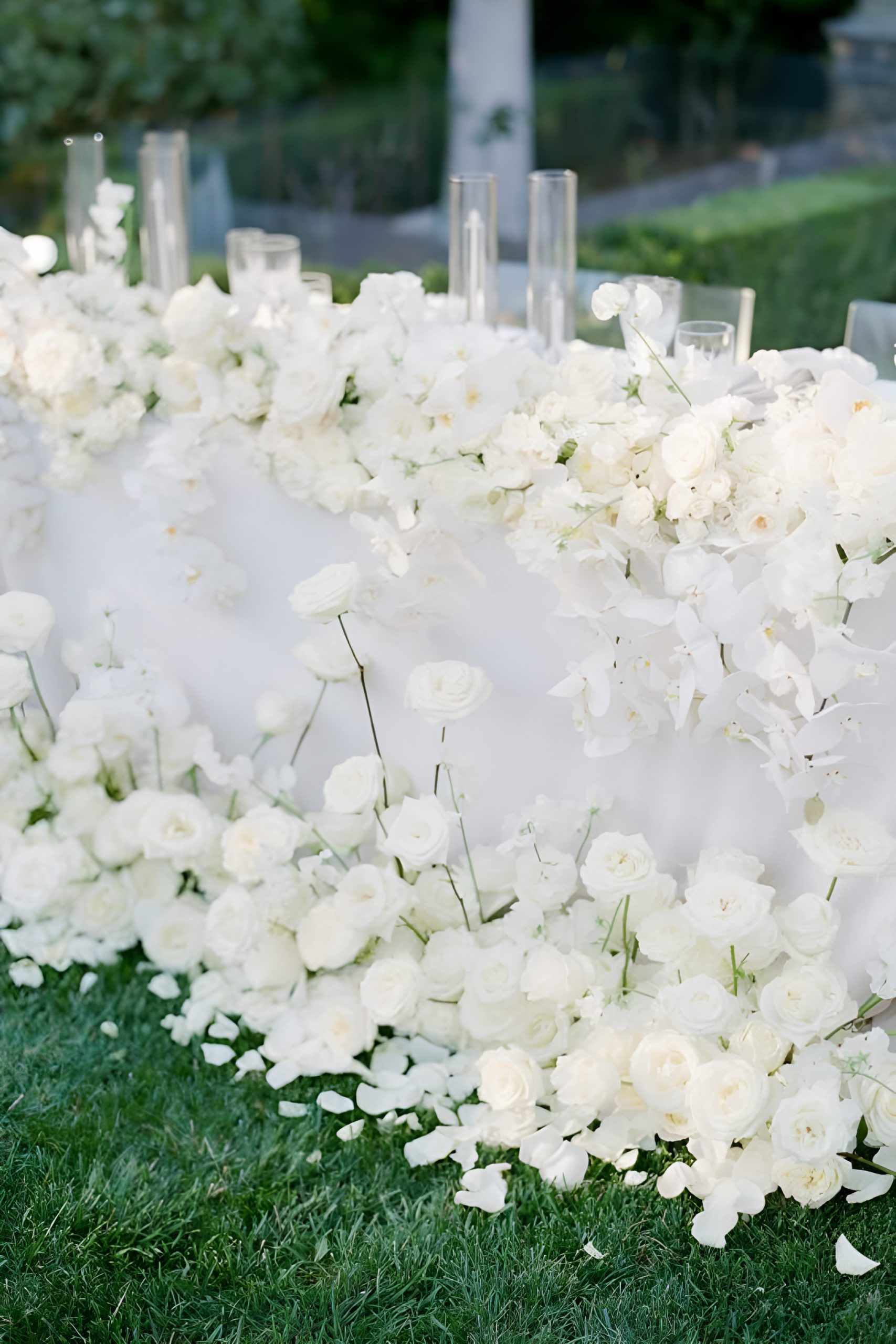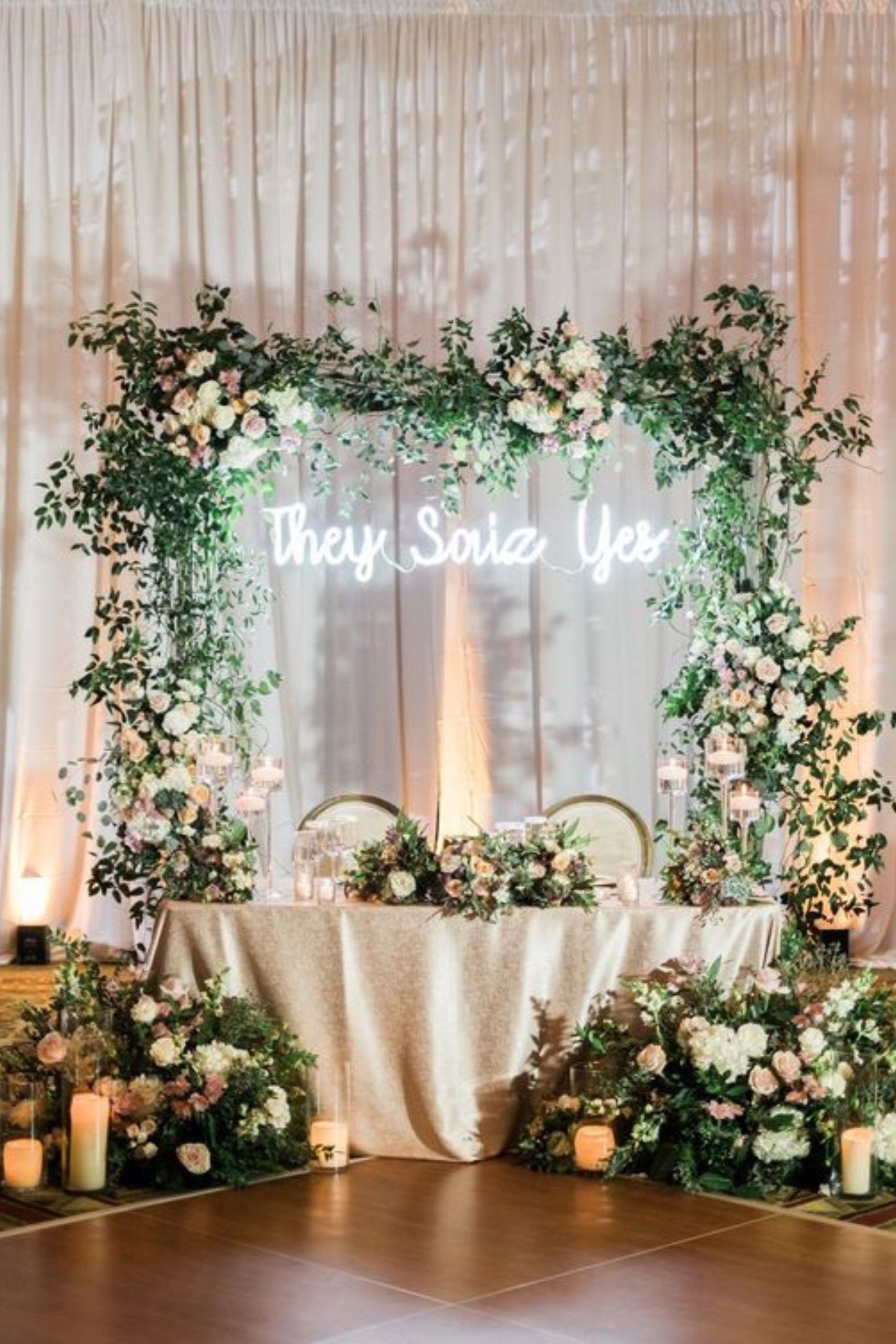 There you are lovelies! Wedding Sweetheart Table Flowers + Ideas + Decor!