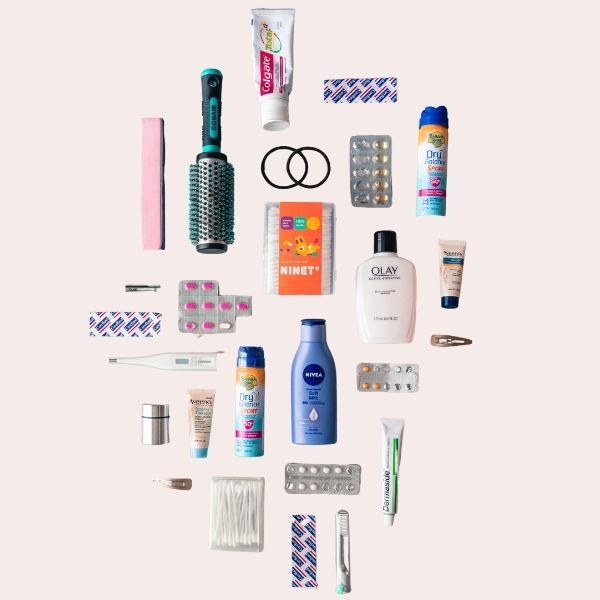 Wedding Bathroom Basket Kit Guide.Cleanliness and Grooming! Wondering what to put in your wedding bathroom basket? We are sharing a wedding bathroom basket list in this guide!
A wedding bathroom kit adds a thoughtful touch to your wedding as it is a lifesaver when it comes to any accidental spills and popped buttons.
Make sure to fill your bathroom baskets with everything your guests may need in case of emergency, mishaps, or simply a nice gesture to make them feel special! A well-planned kit makes your guests comfortable and confident all night long.
When preparing a wedding bathroom kit, consider everything that might get wrong, and you may need a solution for it, whether it is a blister on your feet, a ripped dress, or an allergic reaction. Maybe just an extra hairspray to ensure your guests' hair stays in place while dancing!
Also, when your guests walk into the bathroom, they feel extra loved and taken care of! This also works for an

at-home

micro

wedding!
This site contains affiliate links. For more info, please see our full disclosure. This post has Amazon links and as an Amazon Associate, Wedding Planning Resources earn from qualifying purchases.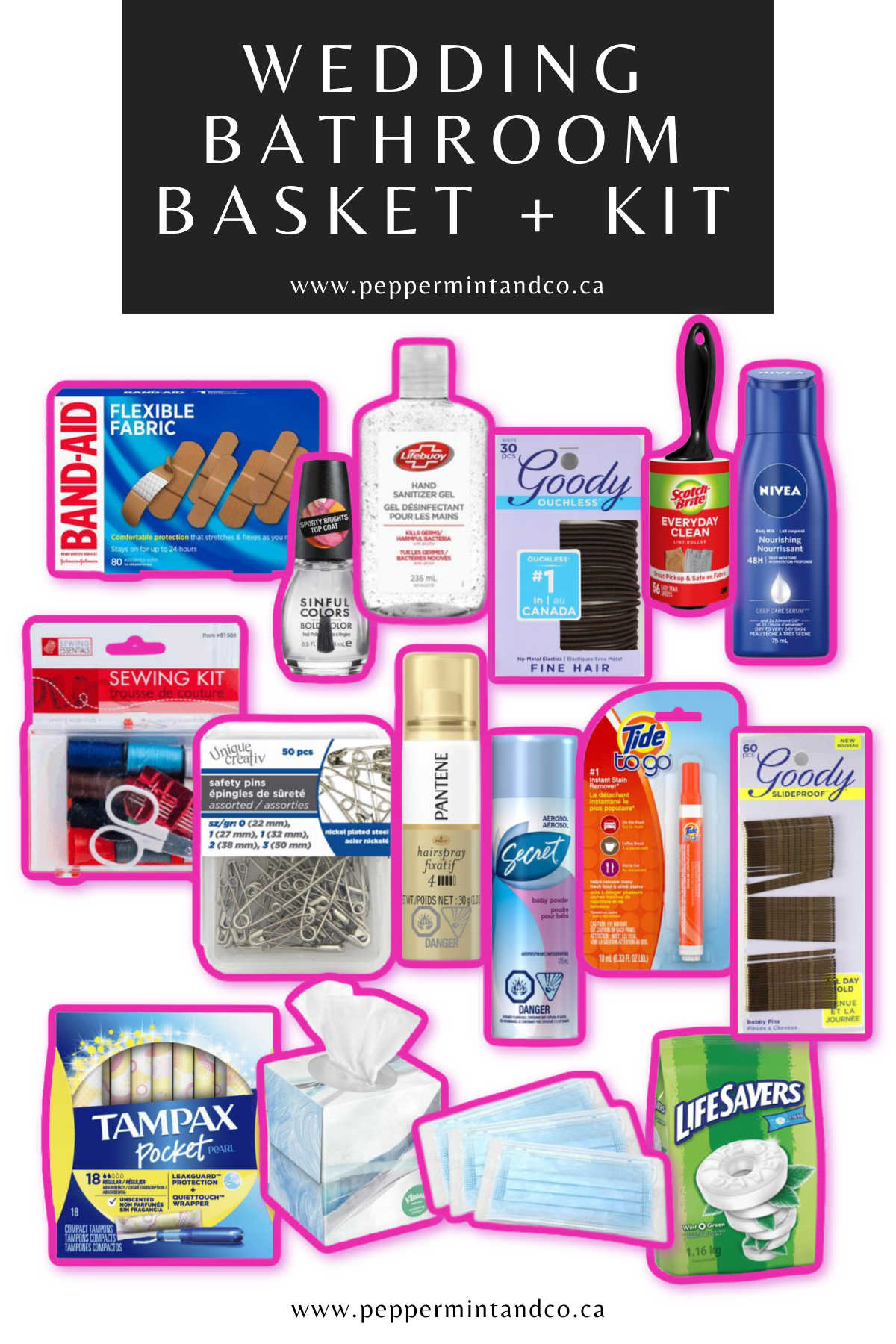 Bandages, Clear Nail Polish (for runs!), Sanitizer, Hair Ties, Lint Roller, Hand Lotion
Sewing Kit, Safety Pins, Hairspray, Antiperspirant/Deodorant, Stain Remover To-Go, Hair Pins
Tampons, Facial Tissue, Individually packed masks, Individually Packed Mints
You don't have to worry about overstocking, as these products are preferred to be disposable, especially in light of Covid19.
If you are getting married during cold and hot months, you can also include a mist spray to help keep your guests fresh!
You can put these products in a wire basket so that your guests can see what they are and not need to be touched or lifted to check.
If you've noticed, we chose mints that are individually packed, aerosol spray deodorant, and also mini versions of all the other products to ensure that they are not to be re-used and will be thrown into the garbage after your event.
Pre-covid, we include mouthwash, tweezers, eyelash glue, nail file, and other grooming products that used to be for sharing, but during these times, opt for products that are not going to be reused.
Even the masks we included in the lists are individually packed to help create a barrier of contact.
If your guests need medication like pain relievers and antihistamines, they can ask for it via your coordinator, as these things you should have in your emergency kit.
There you are! Wedding Bathroom Basket + Kit Guide! Enjoy and happy planning!
** This post has Amazon links and as an Amazon Associate, Wedding Planning Resources earn from qualifying purchases.