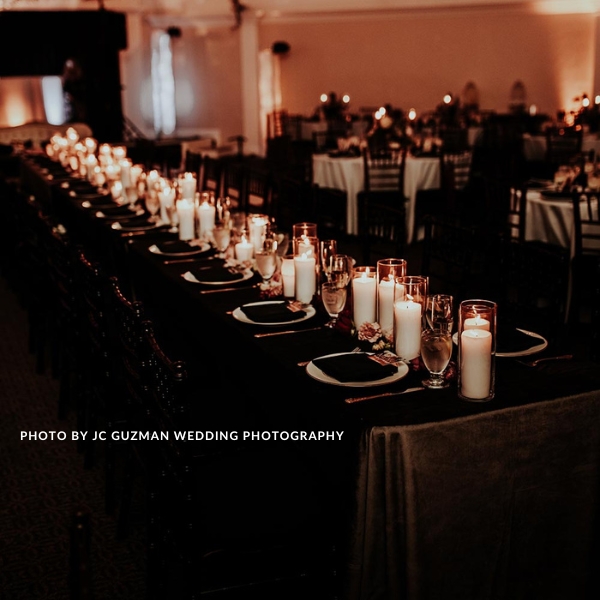 Candle Centerpiece Wedding Ideas. If you are looking for a romantic vibe for your wedding, a possible money saver, budget-friendly design- what better choice will you have than to use candles? Elevate the vibe and aesthetic with these flickering beauties!
Candles are definitely one of the easiest and budget-friendly wedding centerpiece choices. Depending on the design, you can most likely DIY this if you have time!
This site contains affiliate links. For more info, please see our full disclosure.
The light that candles bring to the room embodies romance, warmth, and timelessness! Whether you are planning on using candles WITH flowers, or just on their own, you will never go wrong with these wedding centerpiece candle designs!
PRO TIP: Not all venue allows open-flame candles and it is important to check with them to see if you are cleared to do so. They will most likely ask you to get the candle covered (glass vases) with at least 3-4″ covering the over the tip of the flame.
OPTION: If your venue does not allow open flame, you can always rent or purchase flameless candles! They will of course have a different effect, but a flameless pillar candle that FLICKERS will look as close as possible to the real ones!
PRO TIP #2: If you are doing candles indoors, check for breezes. Are you close to an air conditioning unit blowing air? If you are doing it outdoors, can you cover the flames to keep them from being blown out?
OPTION: Ask the venue for the areas in which there will be a gust of wind or breeze so you can work around the floor plan and put tables where they will be far from those sources of wind.
PRO TIP #3: If you can, start your reception after the sun sets to get the full effect of the candles. This is especially a better plan if you are only using candles as a wedding centerpiece. If you are mixing them up with flowers, then you can start slightly earlier. The candlelit effect is best at night!
DESIGN TIPS:
Mix it up. From the candle type: pillar, floating, votives, tapered, candle sticks, and candle holders. From high to low, to even different colors and holders. This mic will not only create movement and dimension but also height and interest. SIDE NOTE: Mismatching is cool and beautiful.
Add runners and elevate the linen. Fabrics like chiffon and velvet are great as runners and give a good contrast with the candles. Linens like sequins help with the *glistening* of the candles adding that extra shimmer effect to the candles.
Add some blooms: buds, greenery, dried flowers, petals, and herbs are some of the most popular choices. You can try pre-bundled wedding flowers from The Bouqs to make it easier for you to DIY this.
Add color and design to the tablescape. Incorporate some color through your candles, plates, runners, blooms, table number, menu, place cards, favors, etc.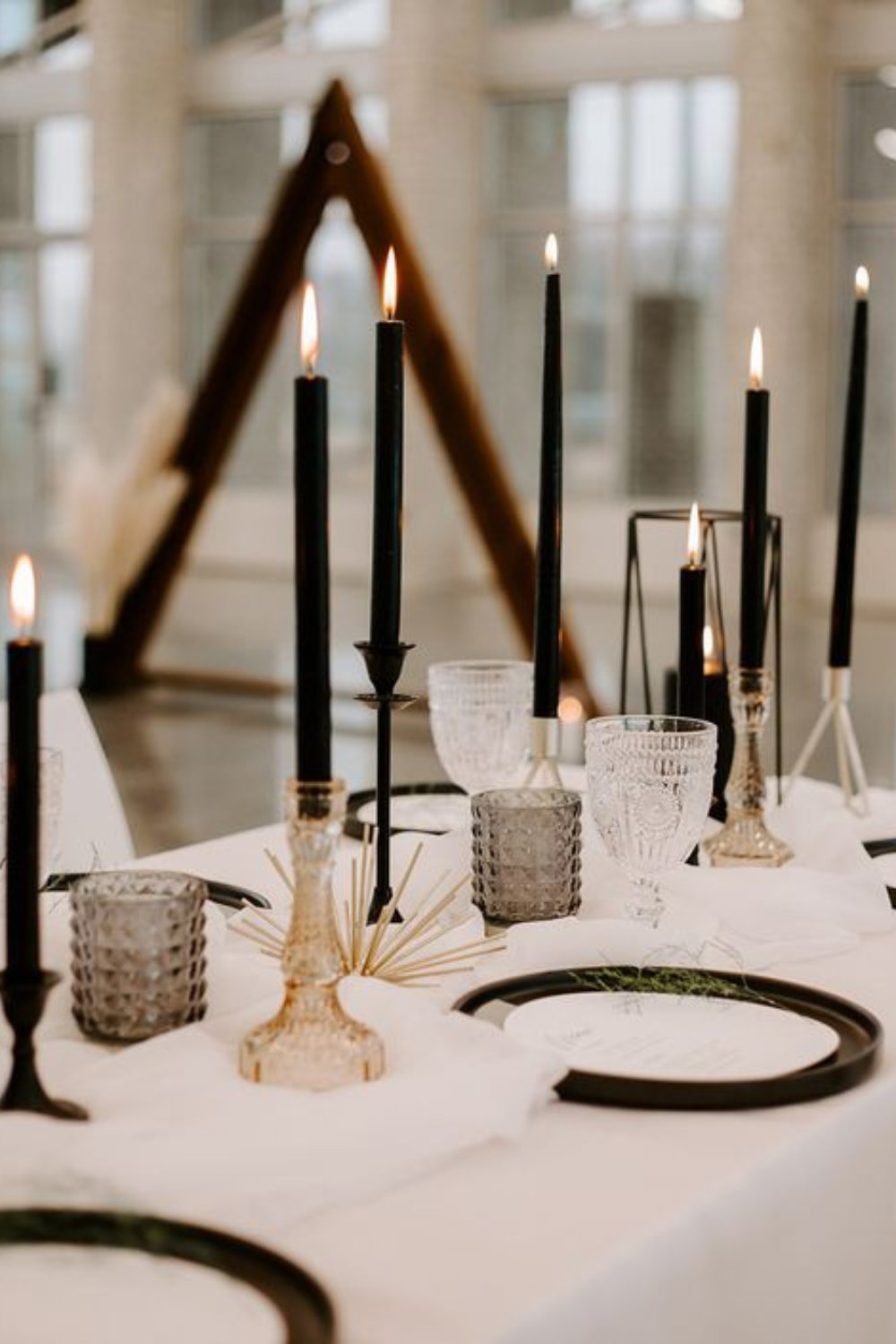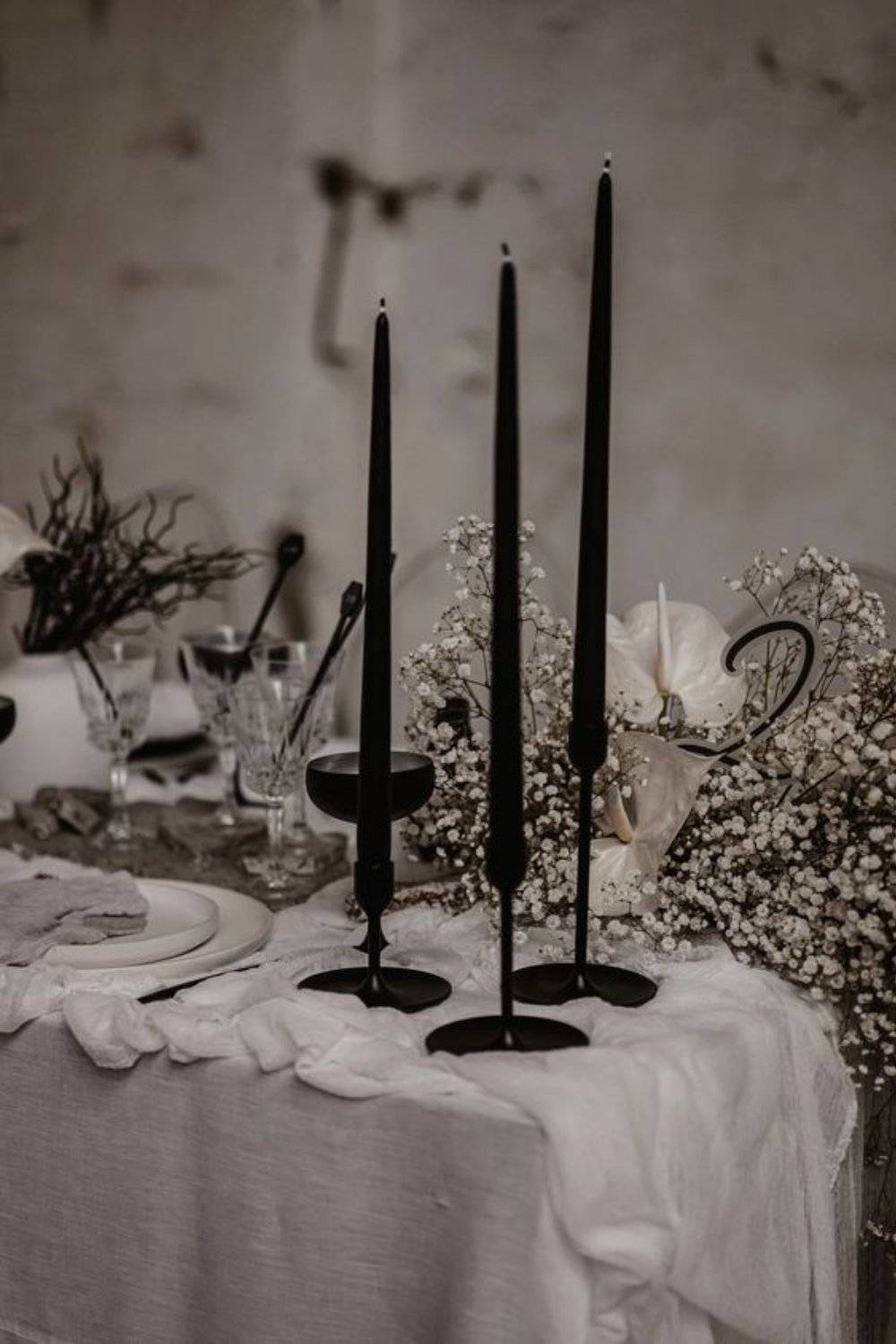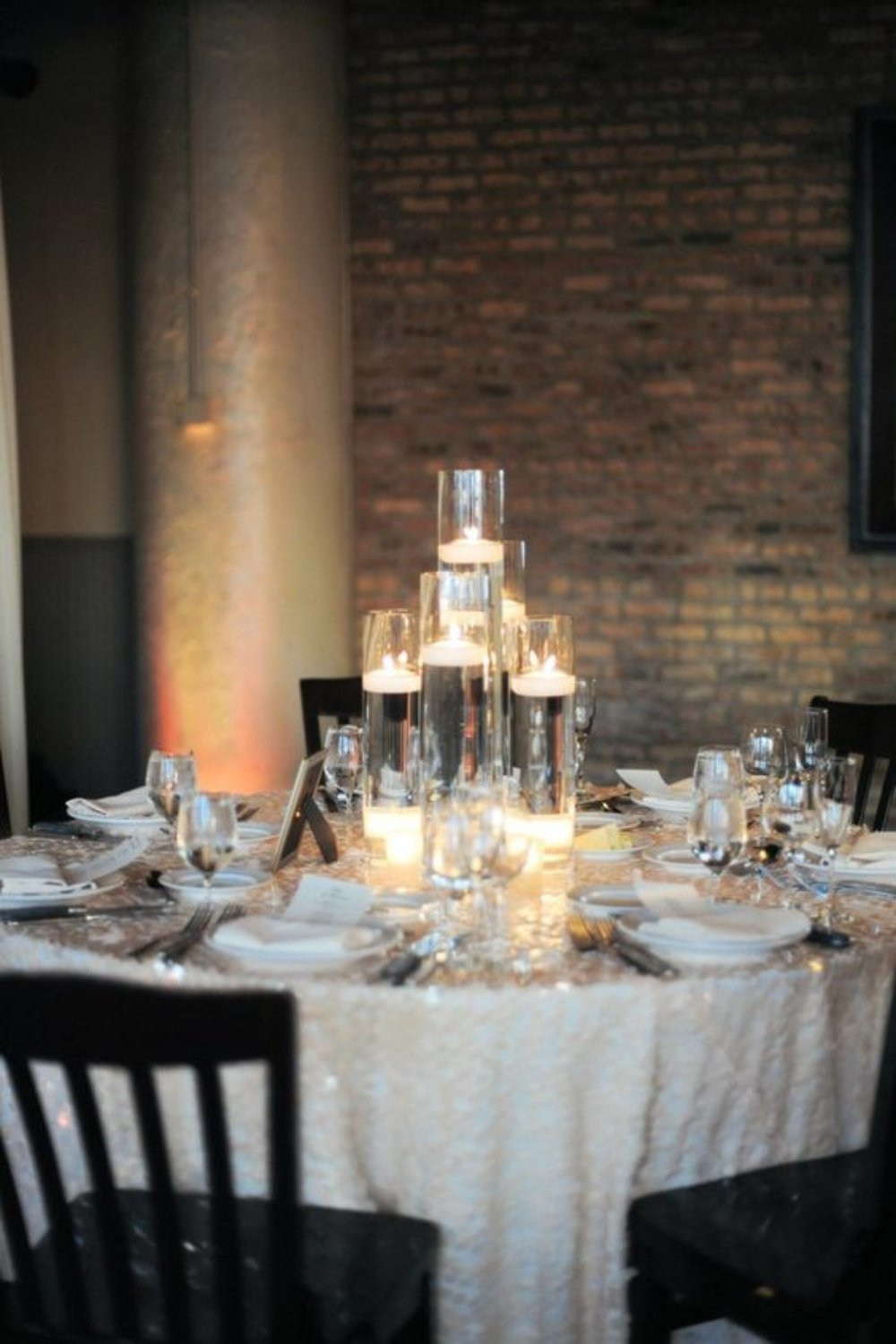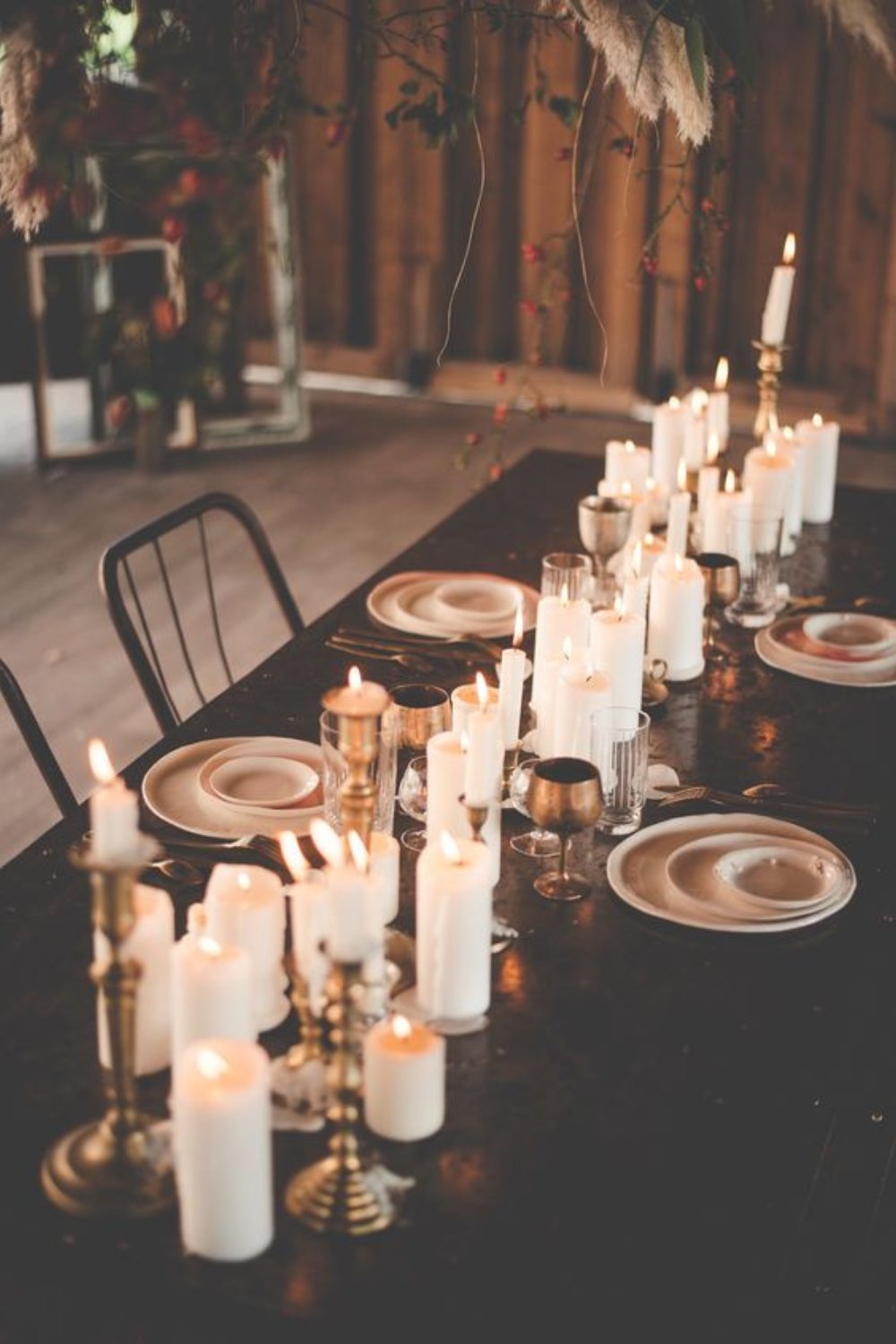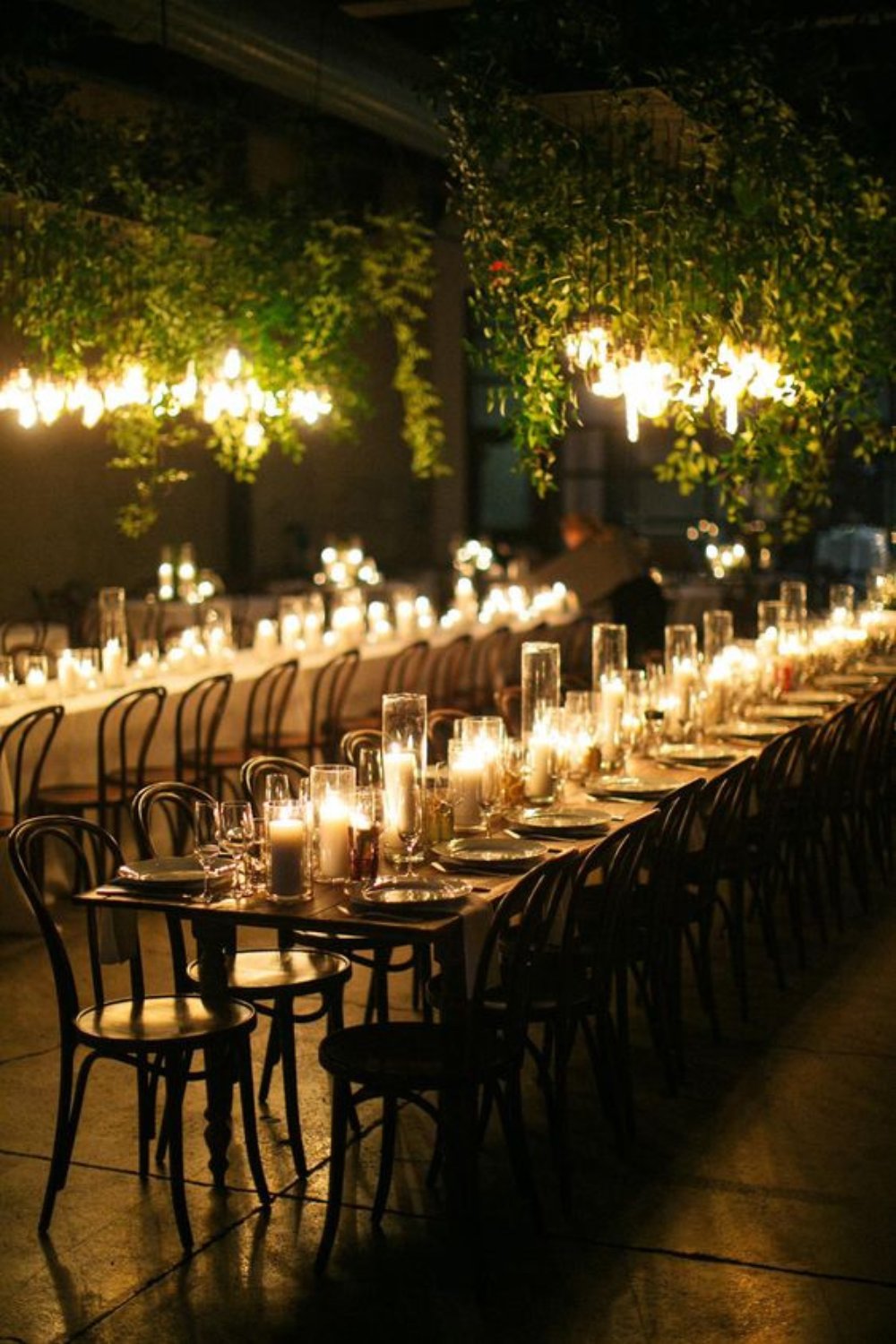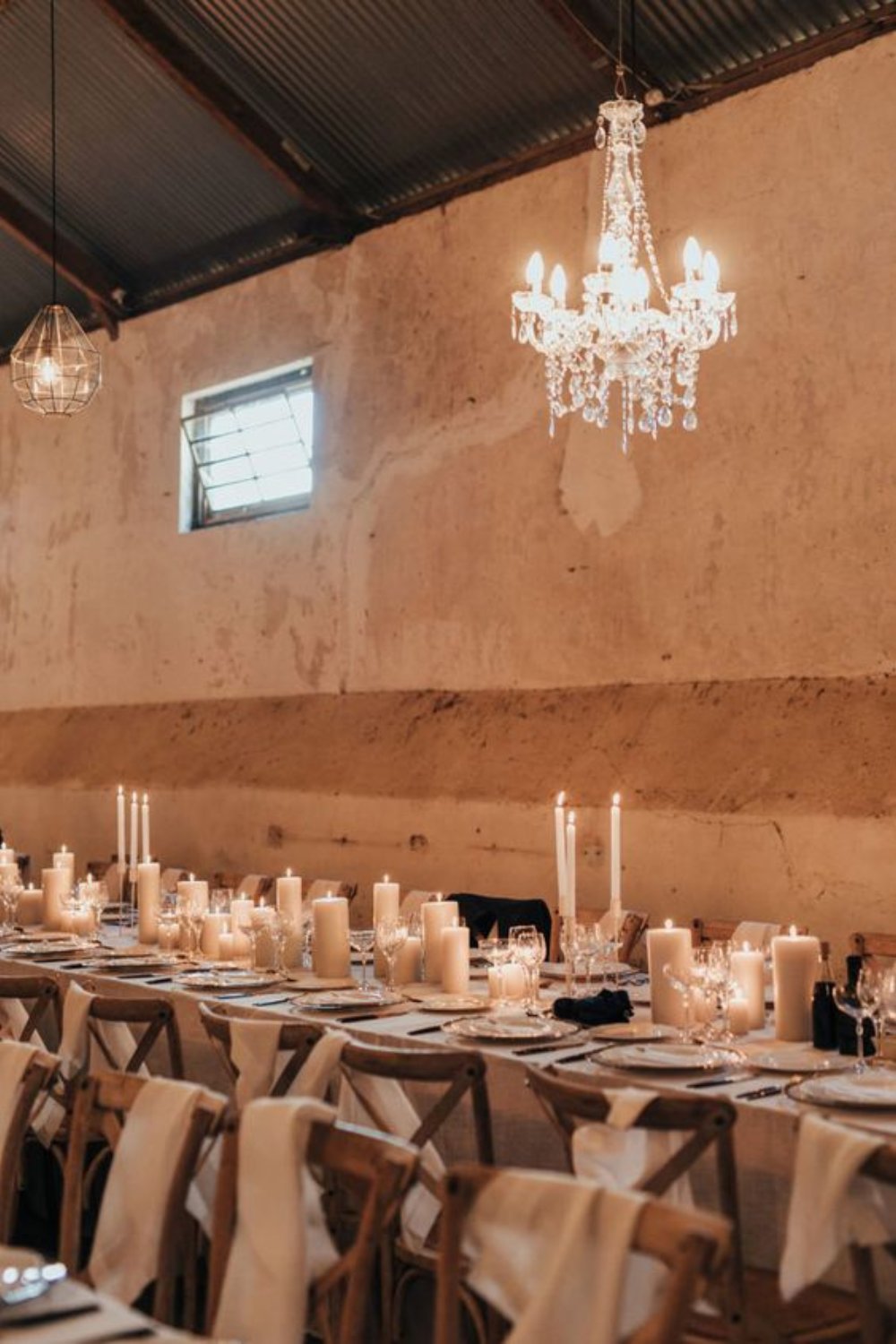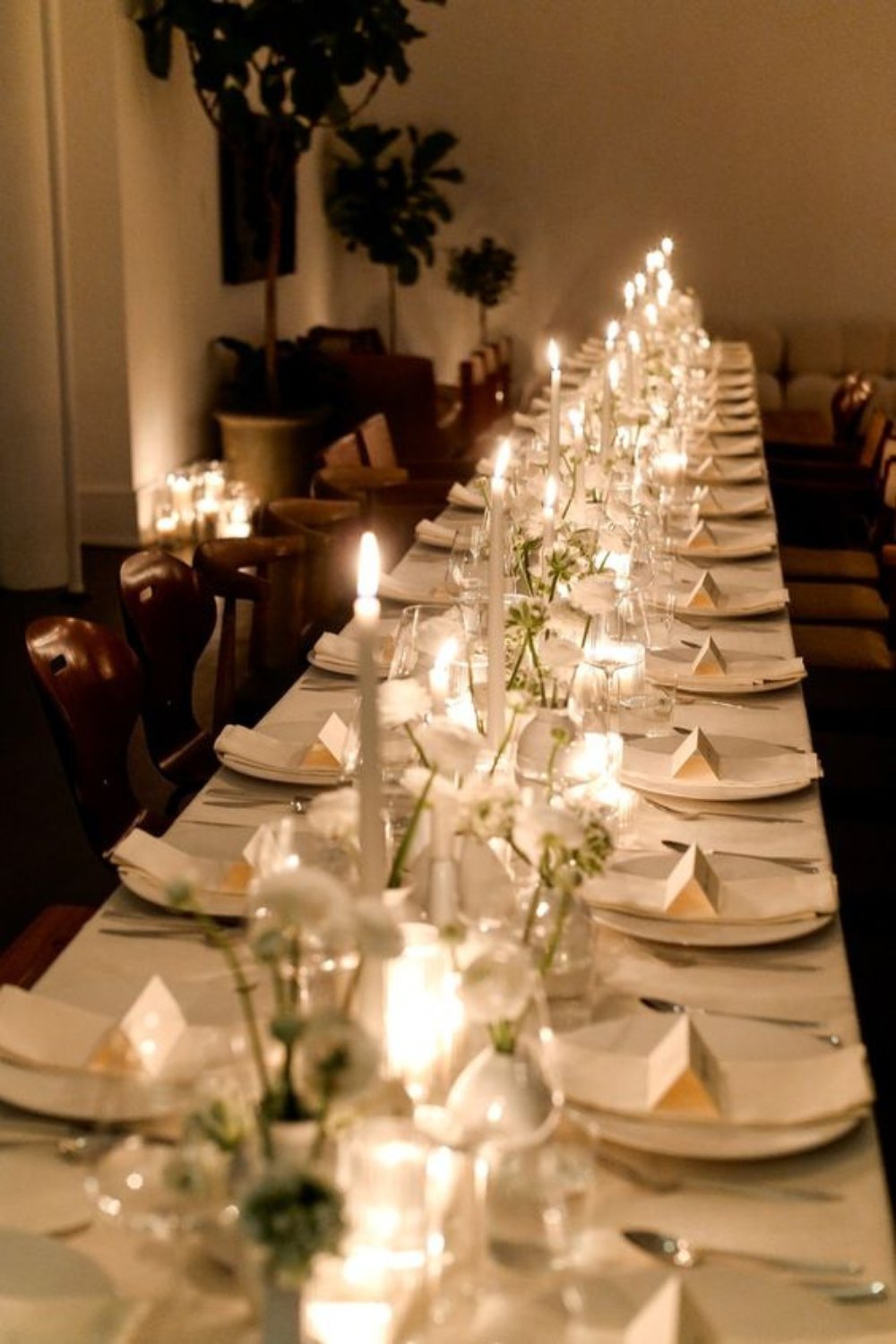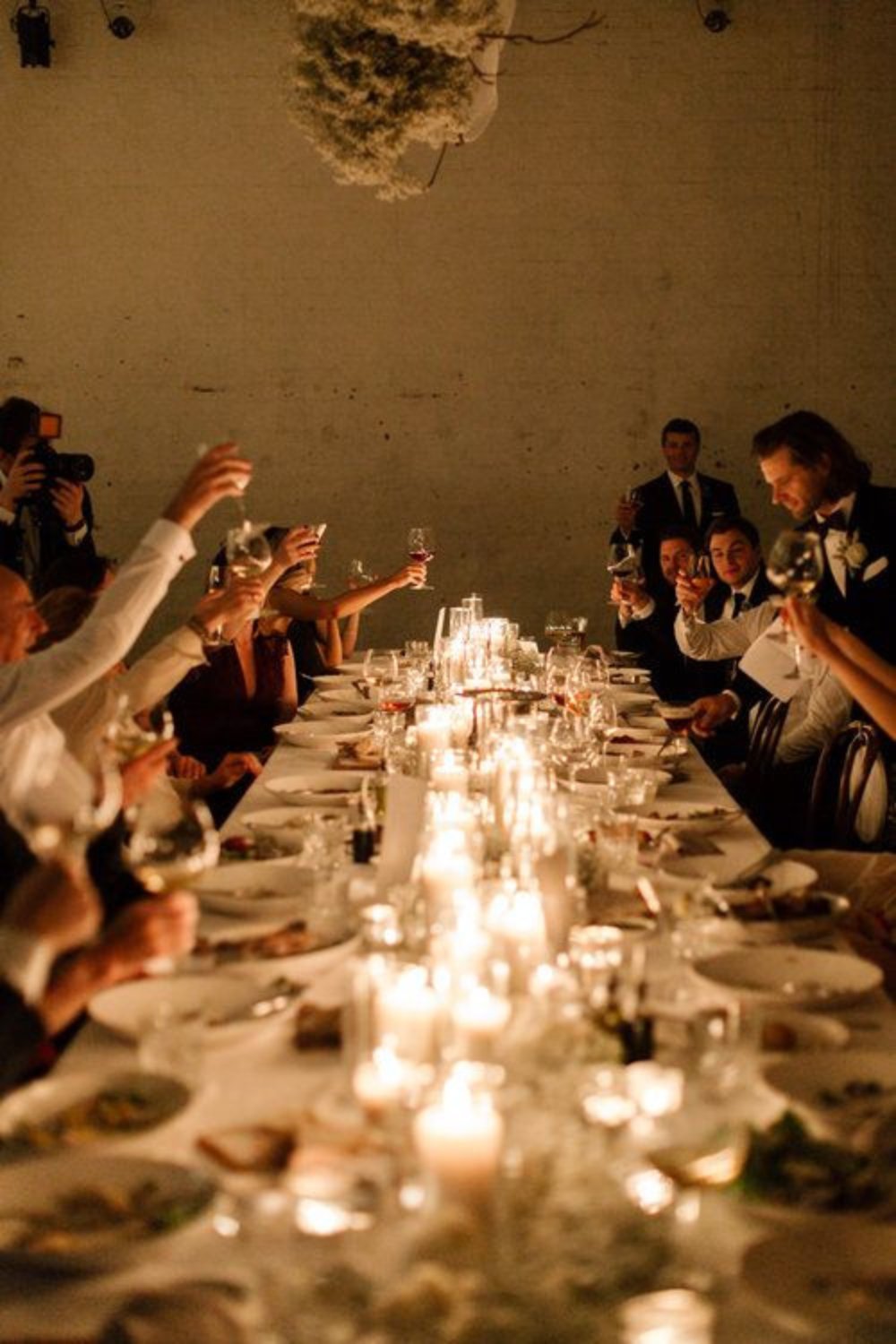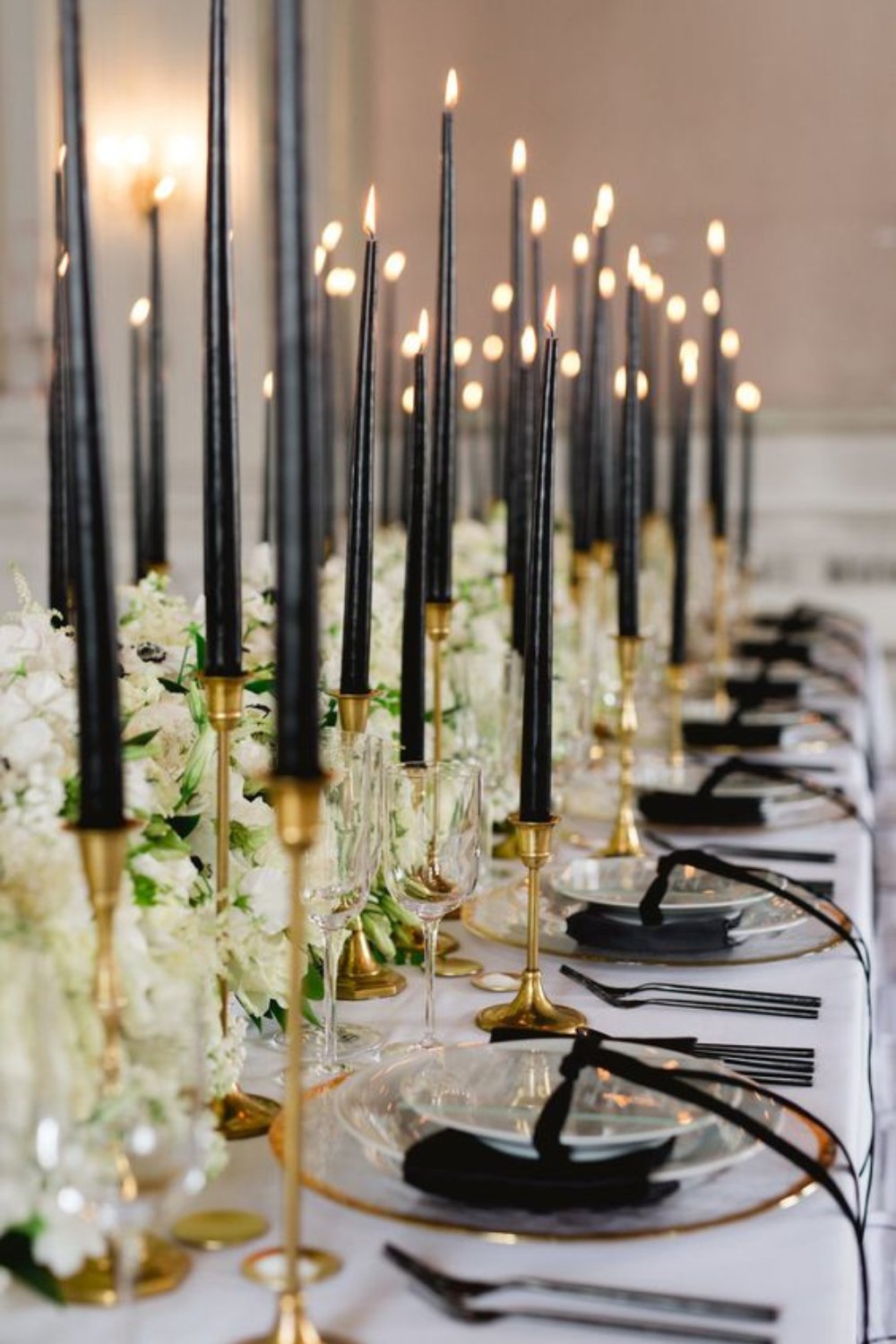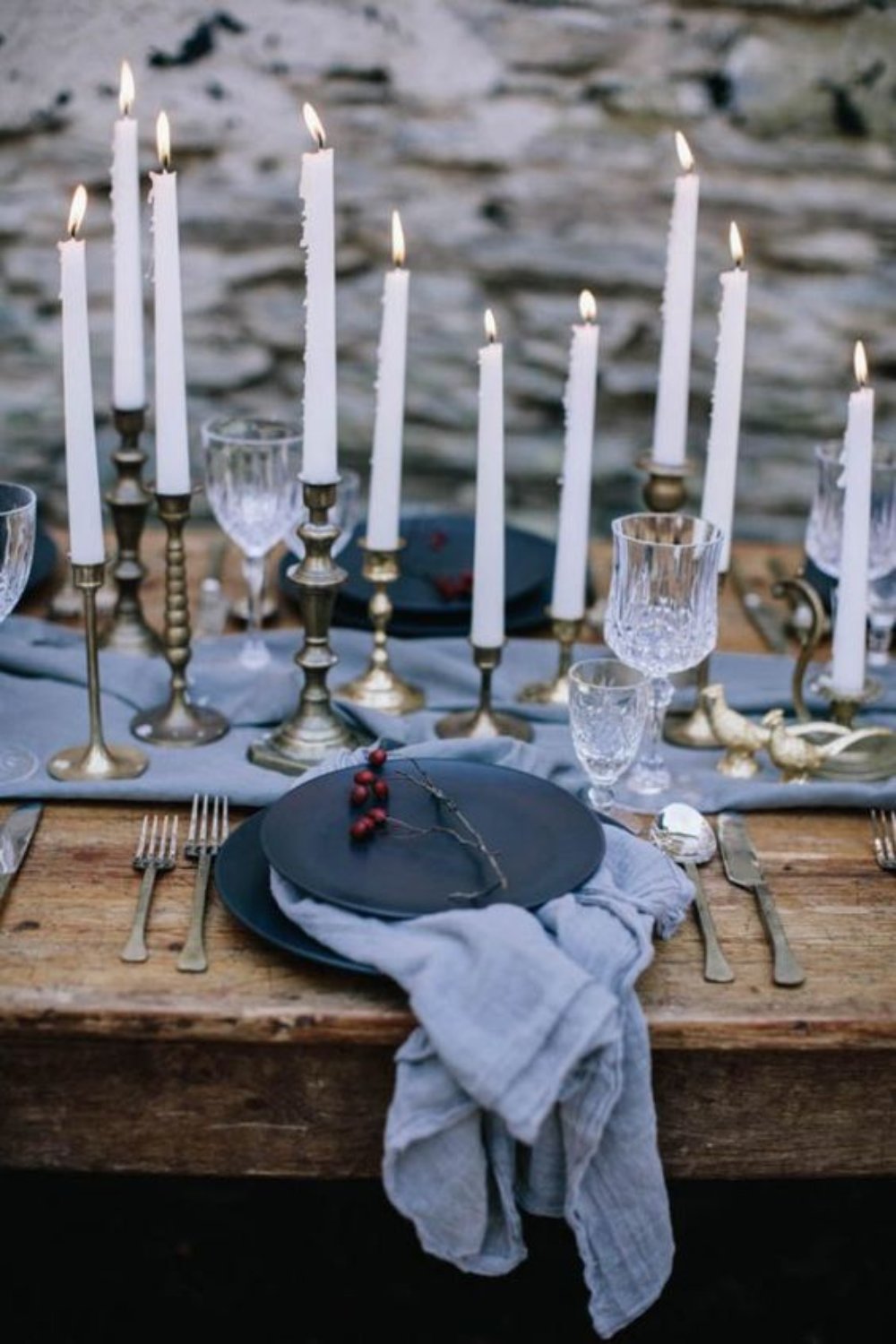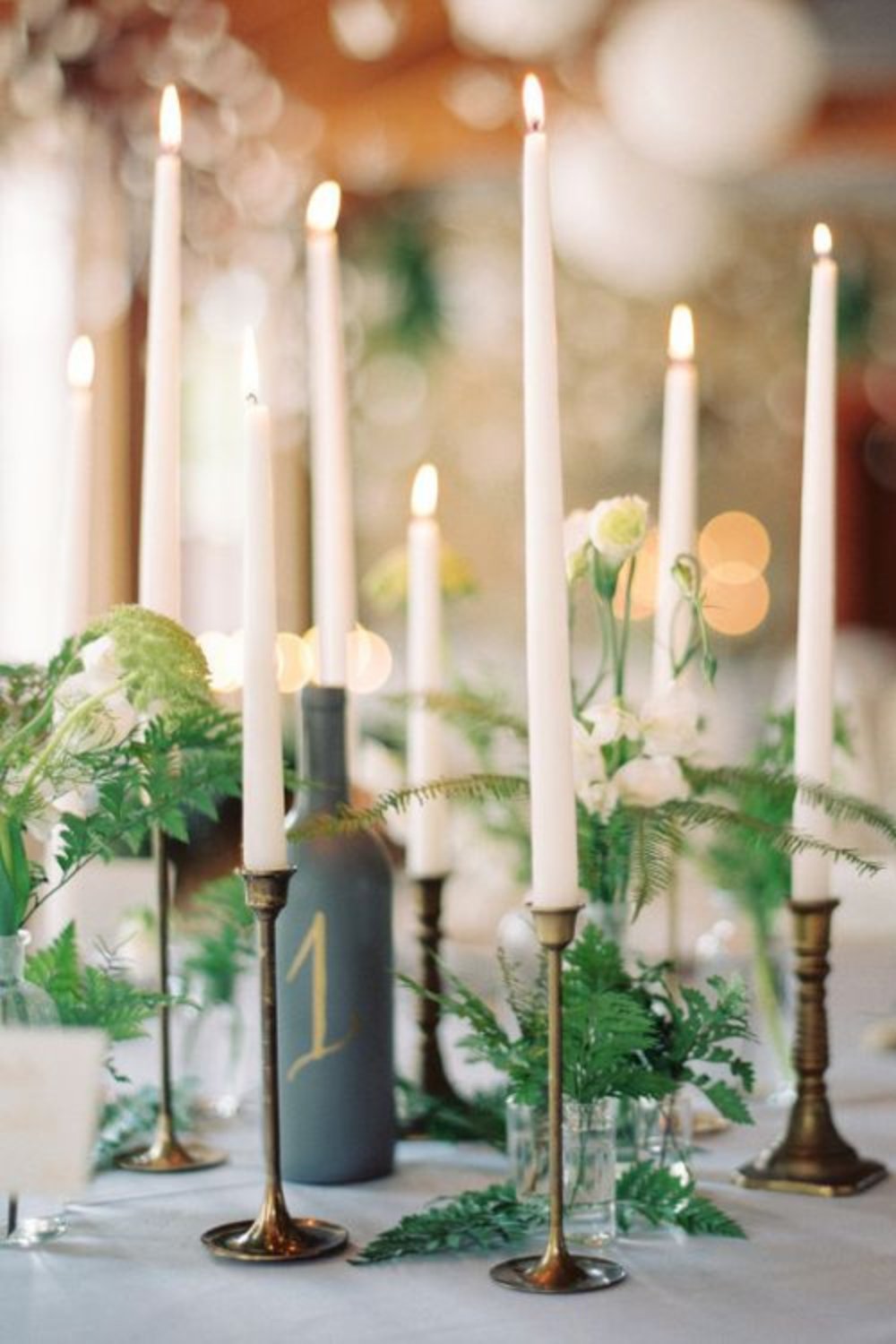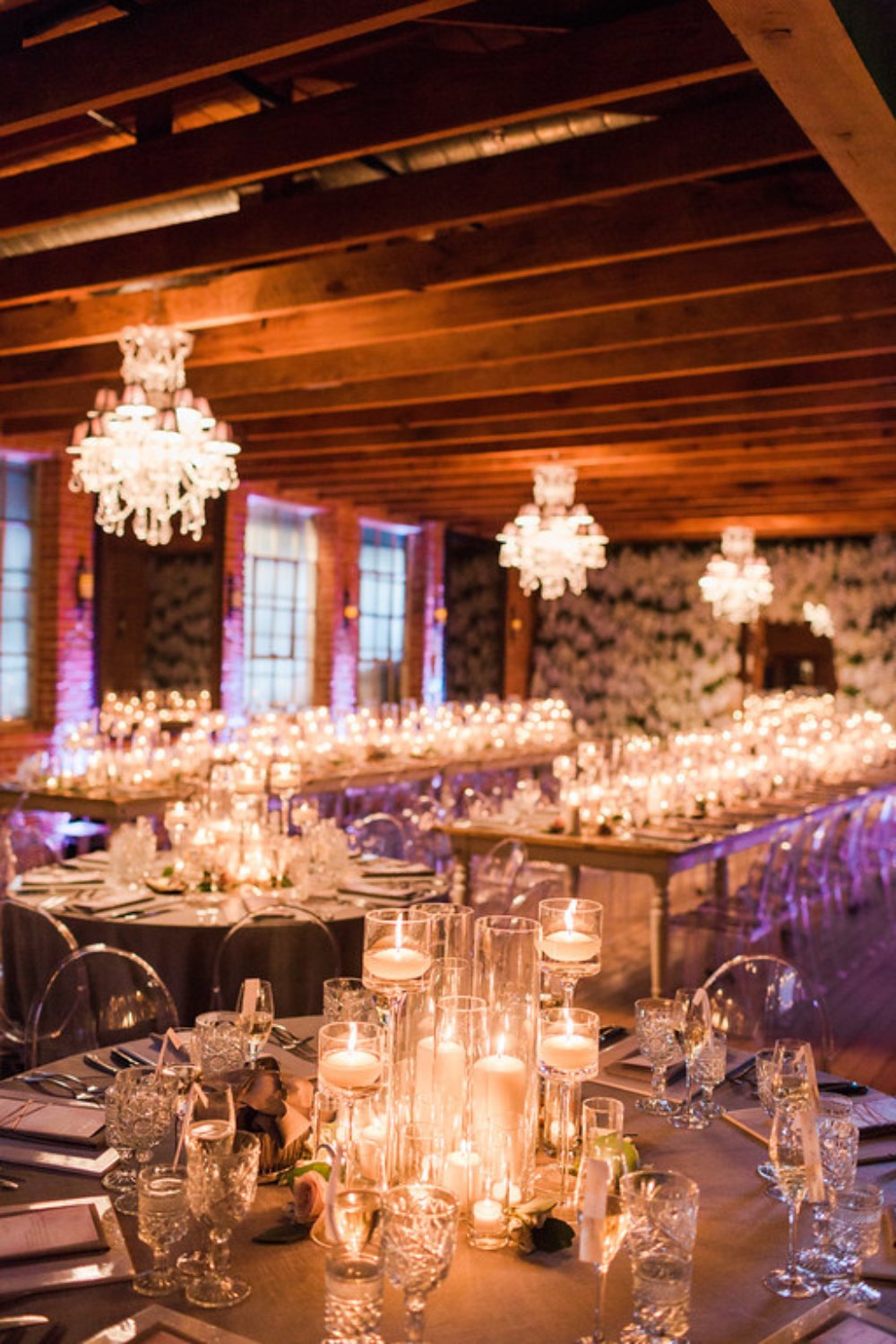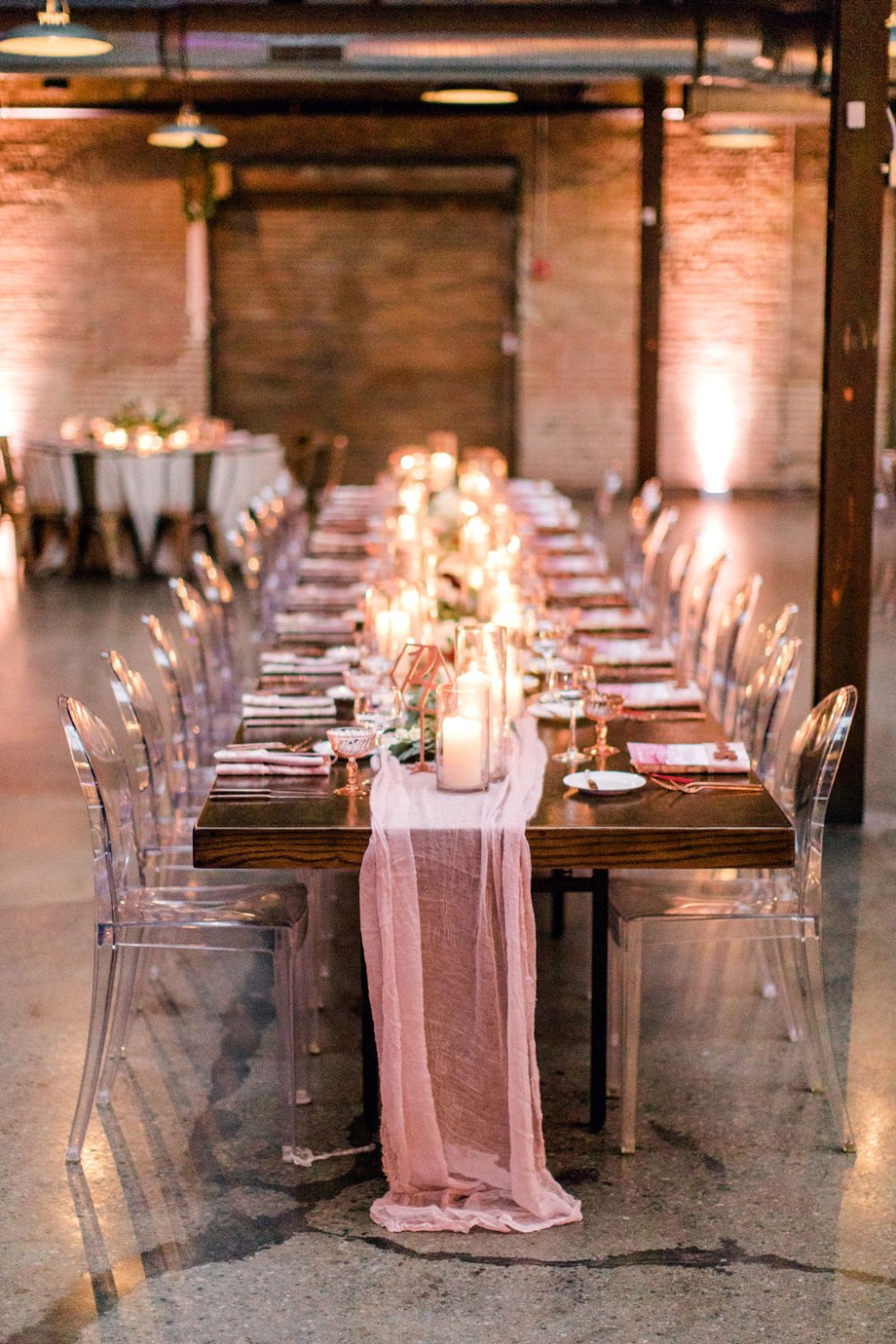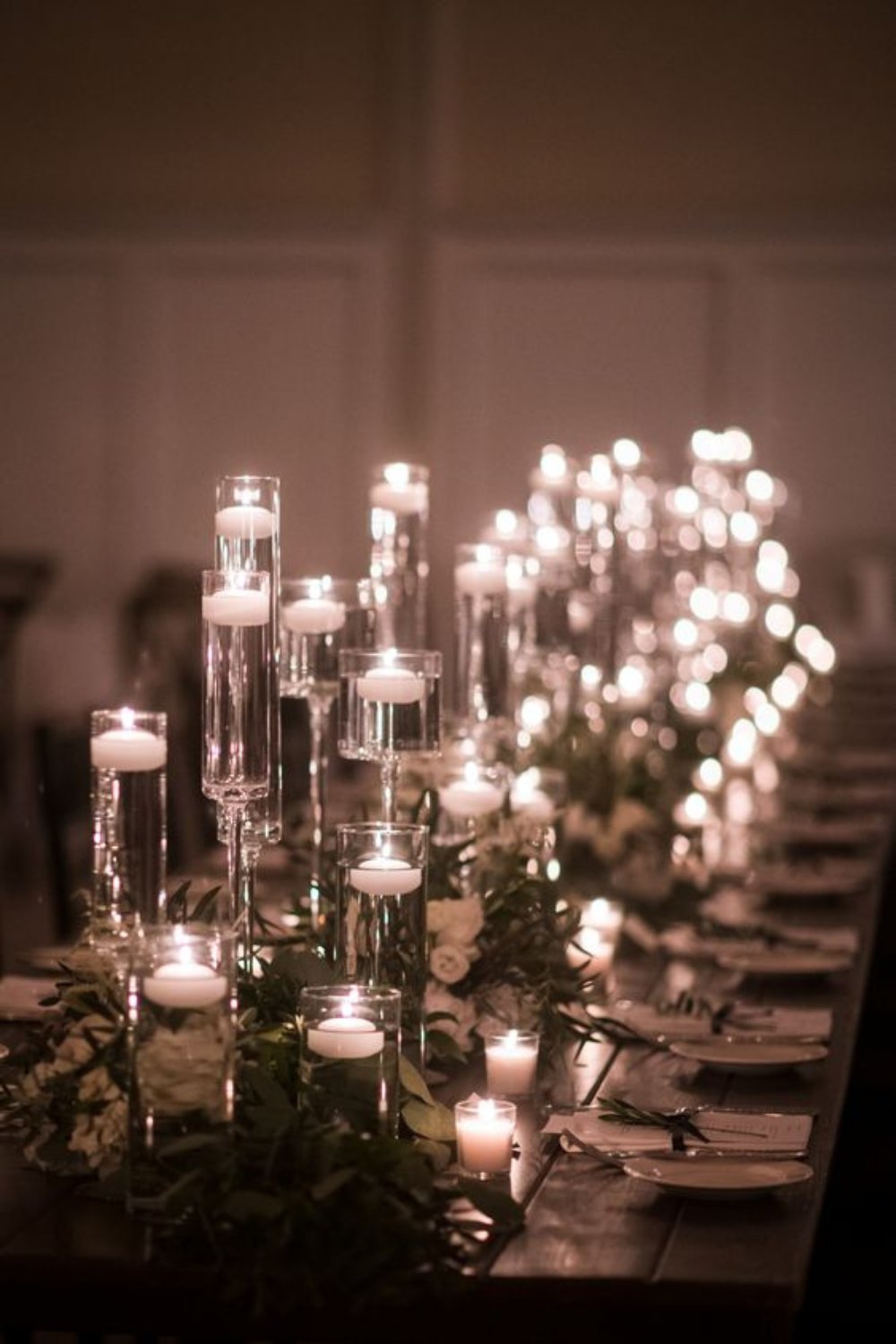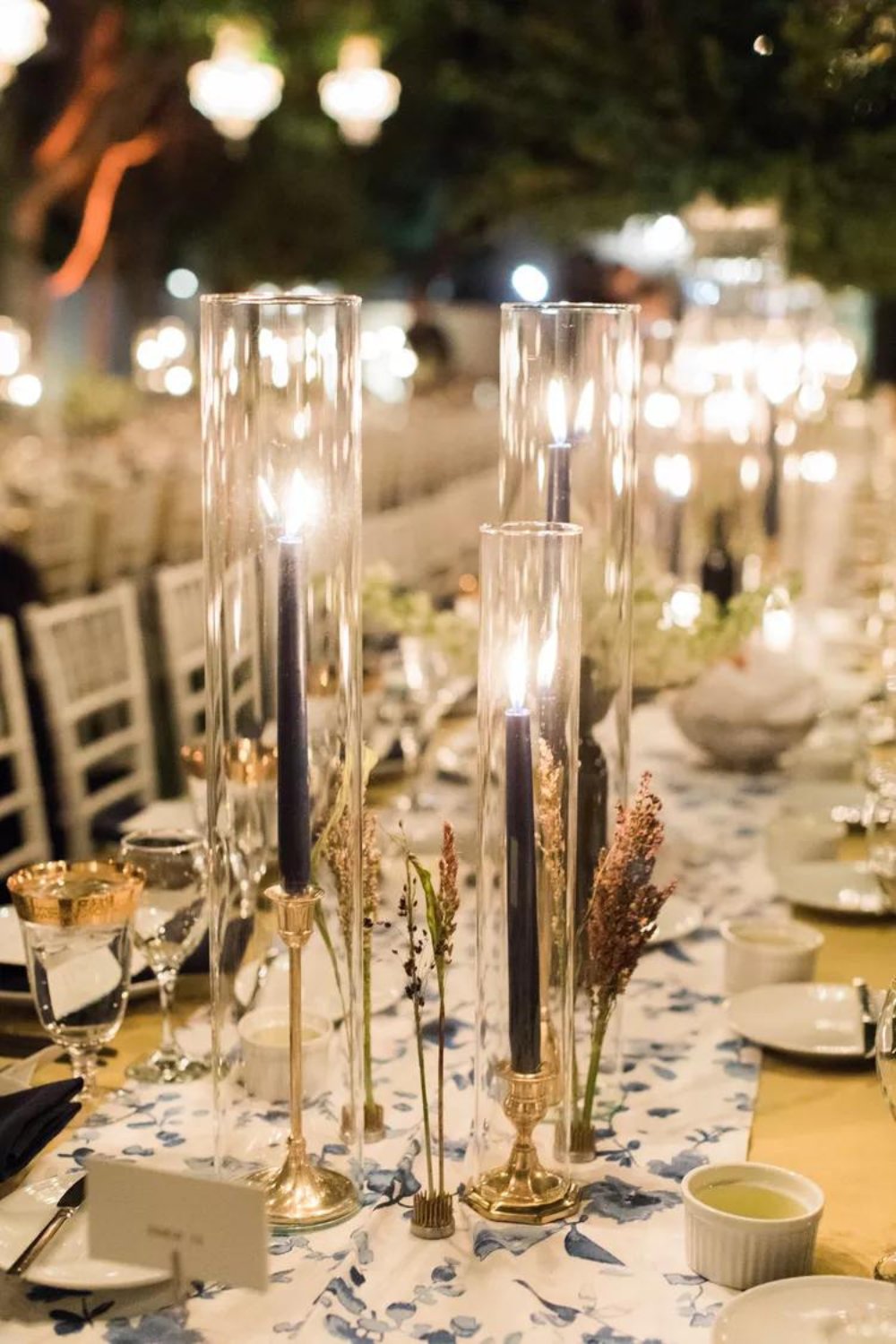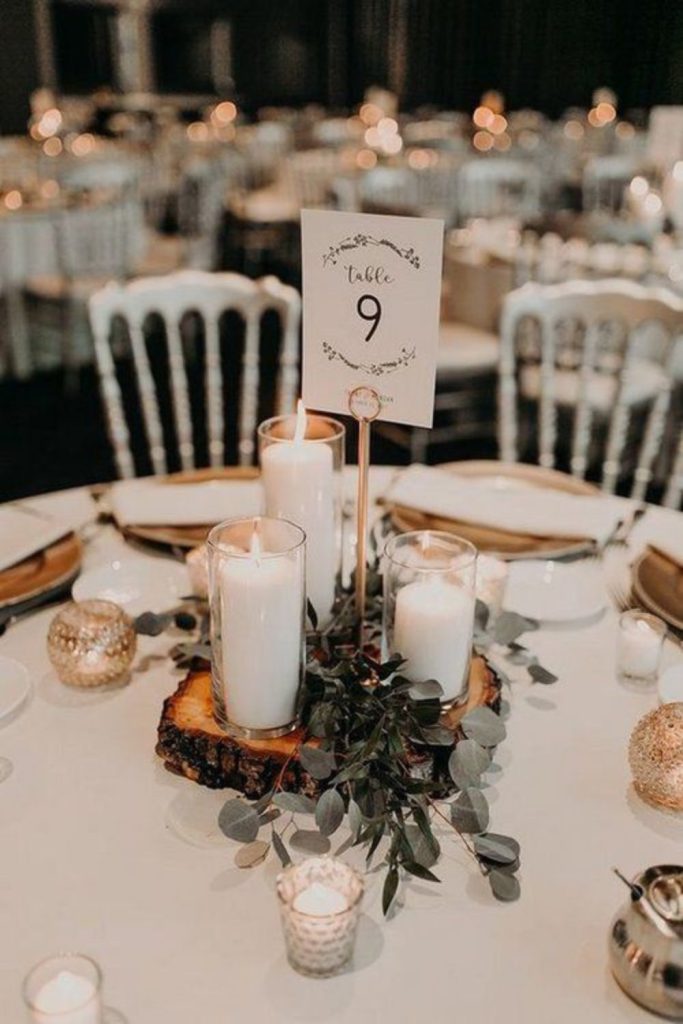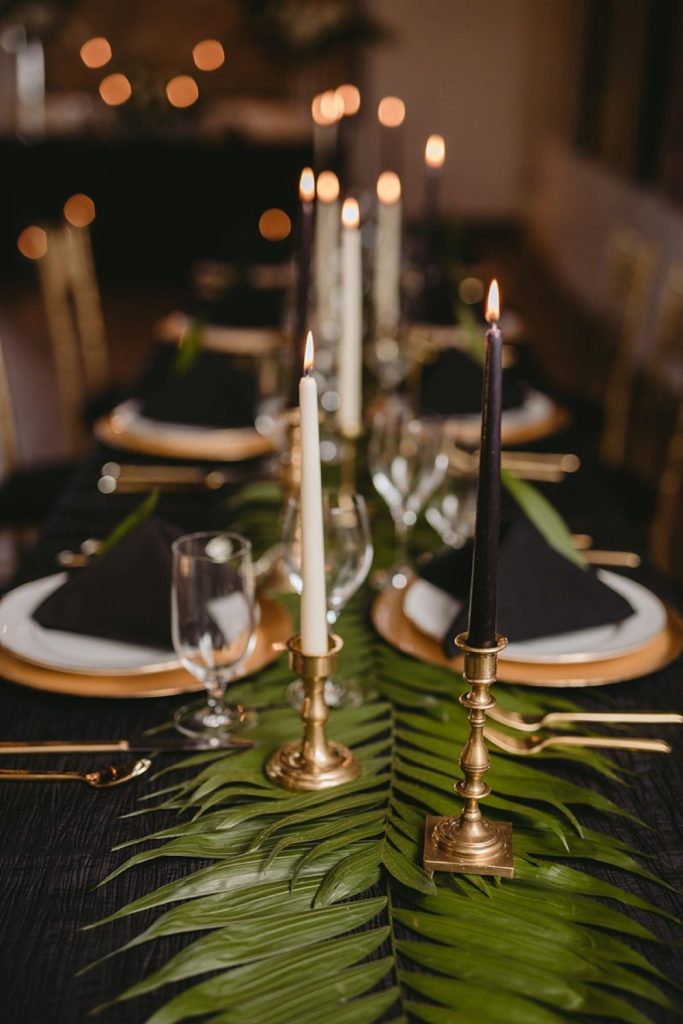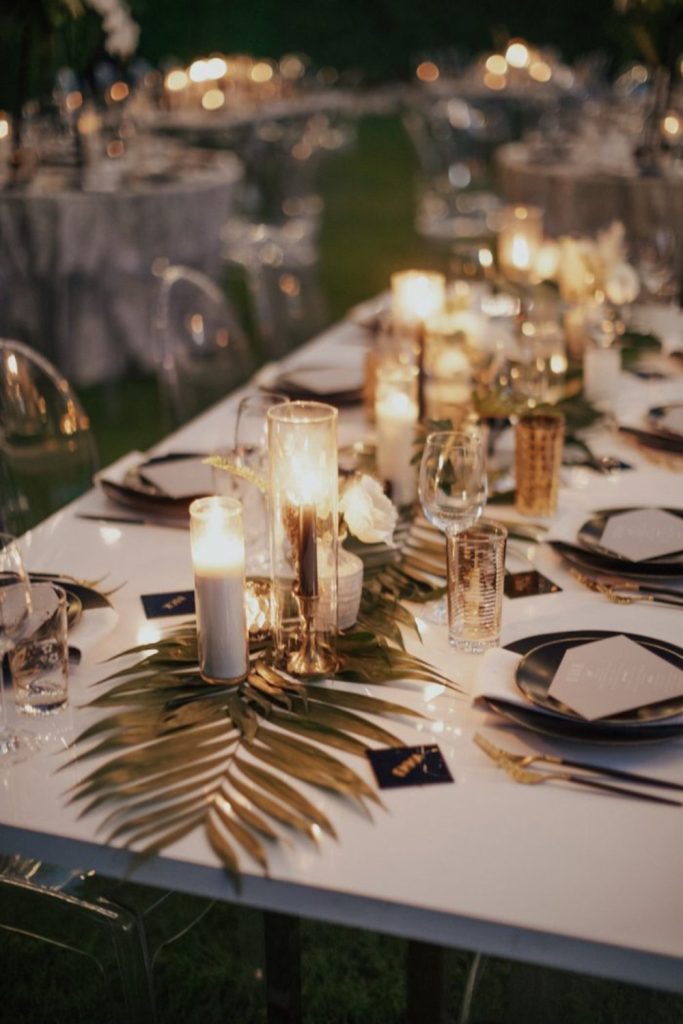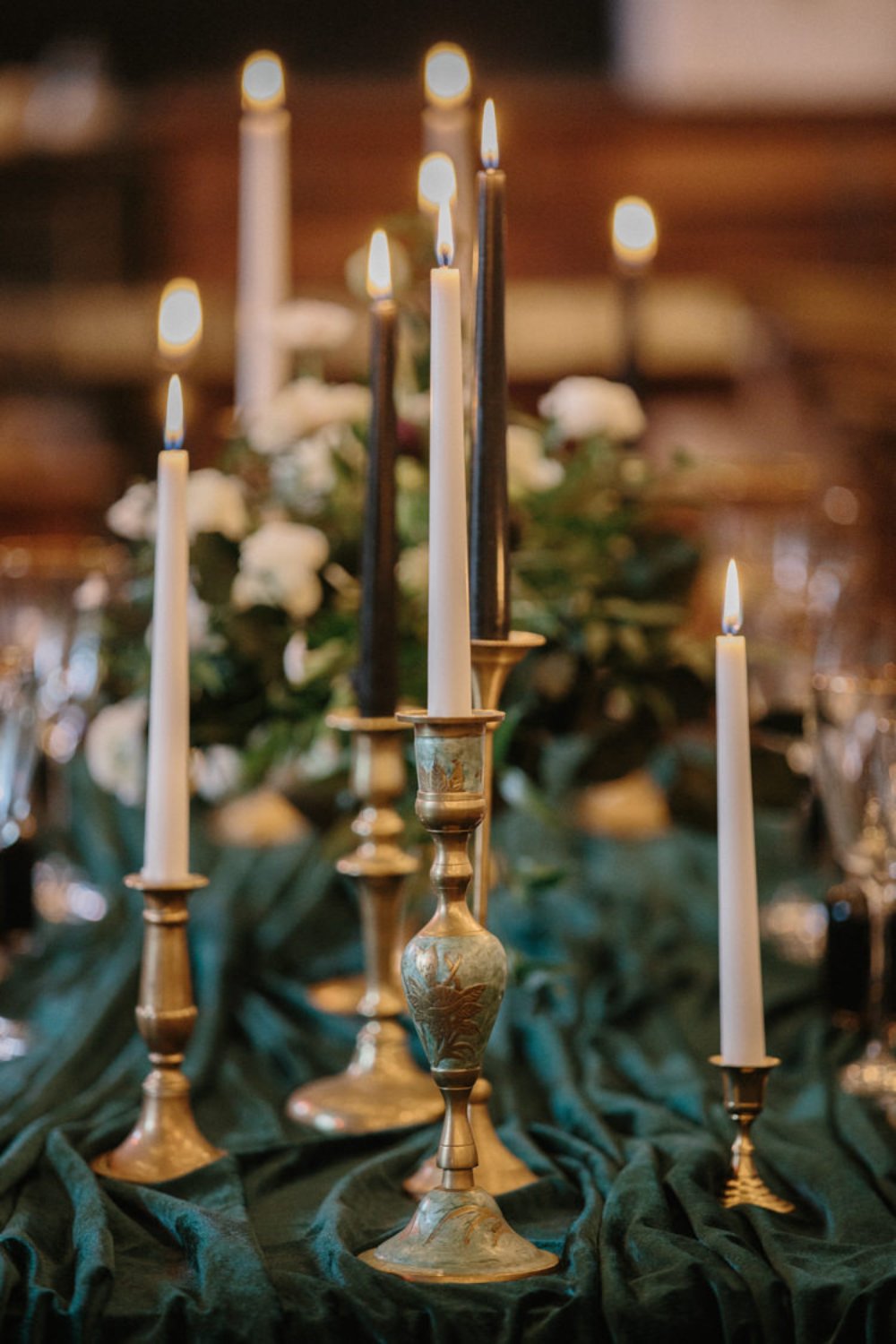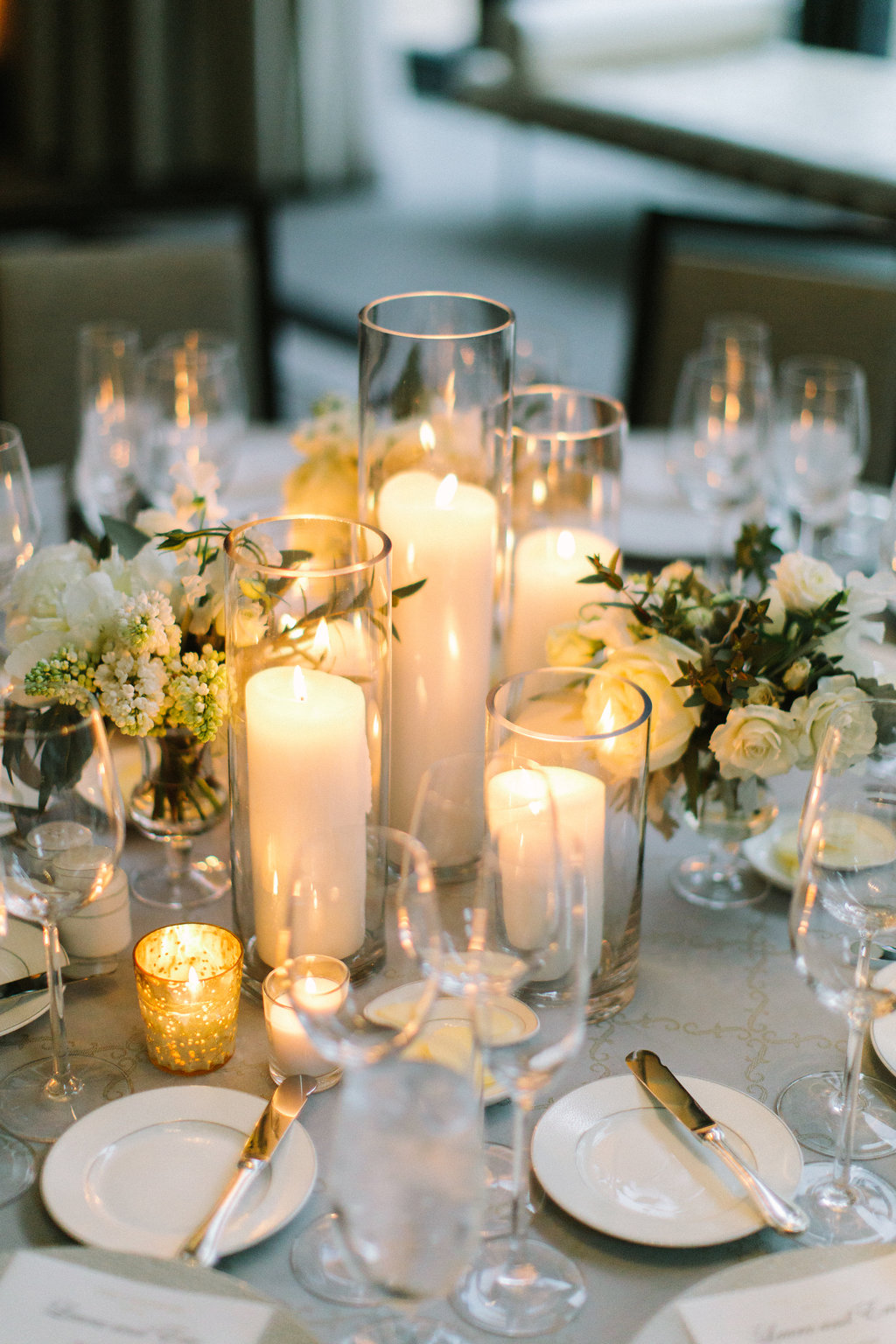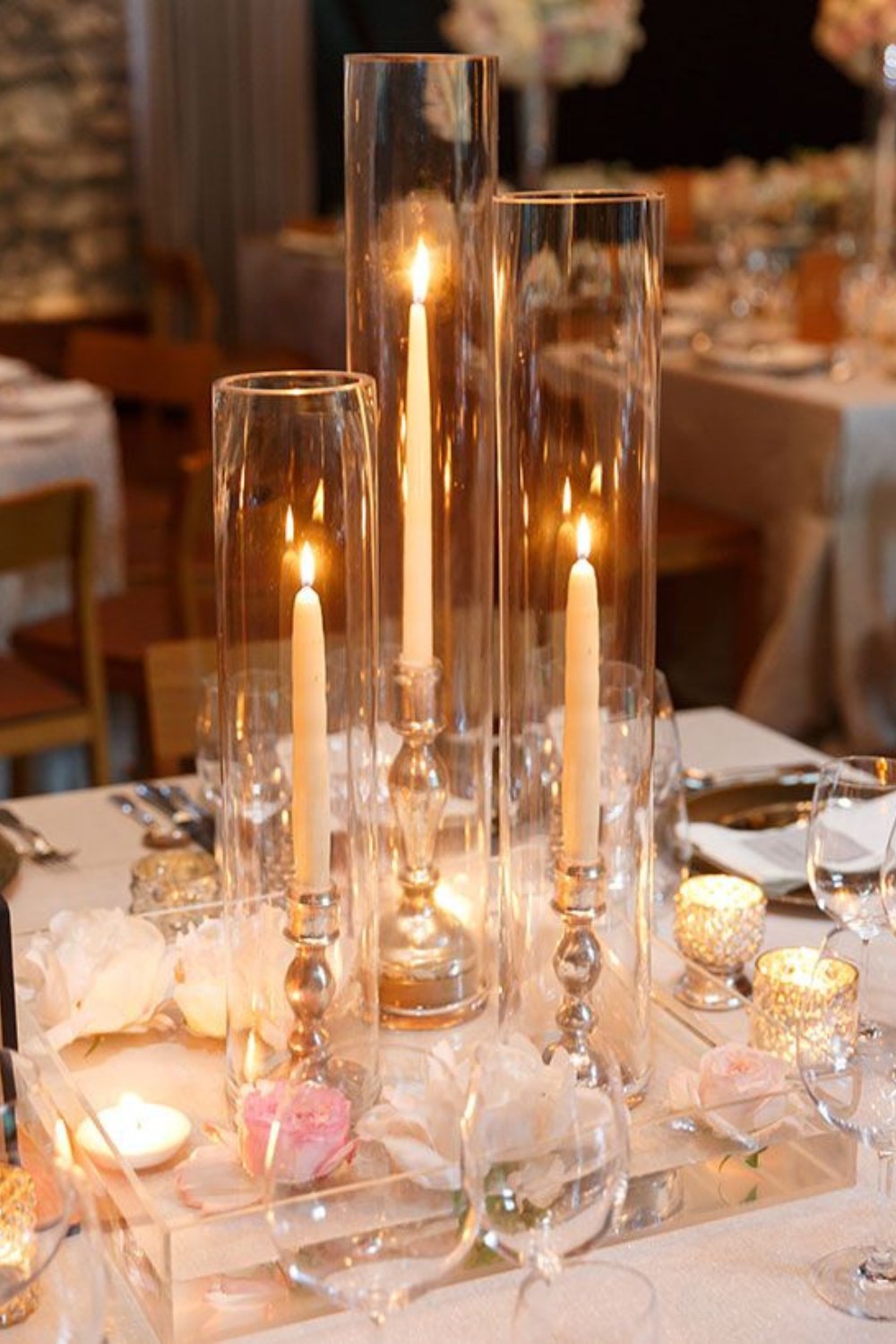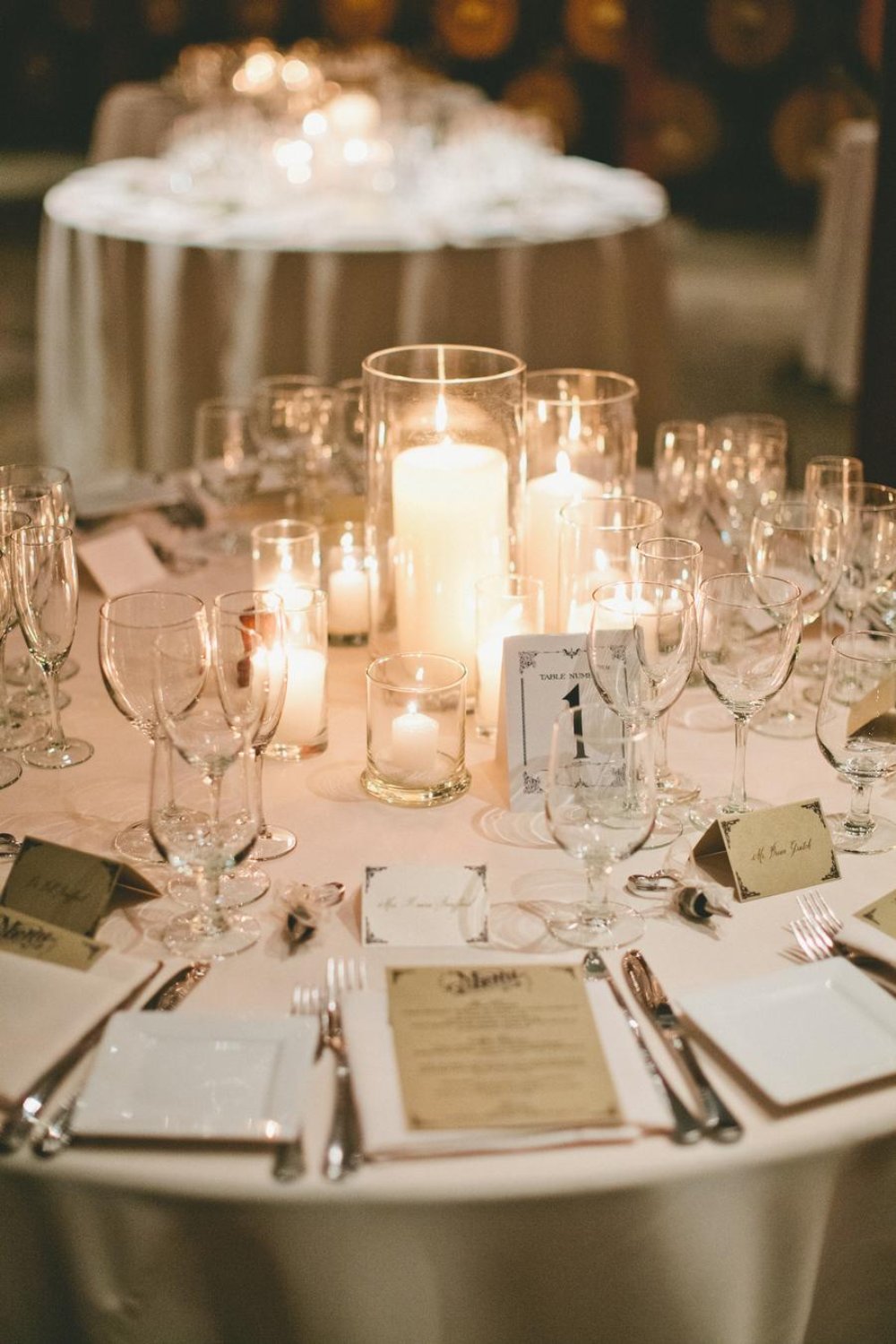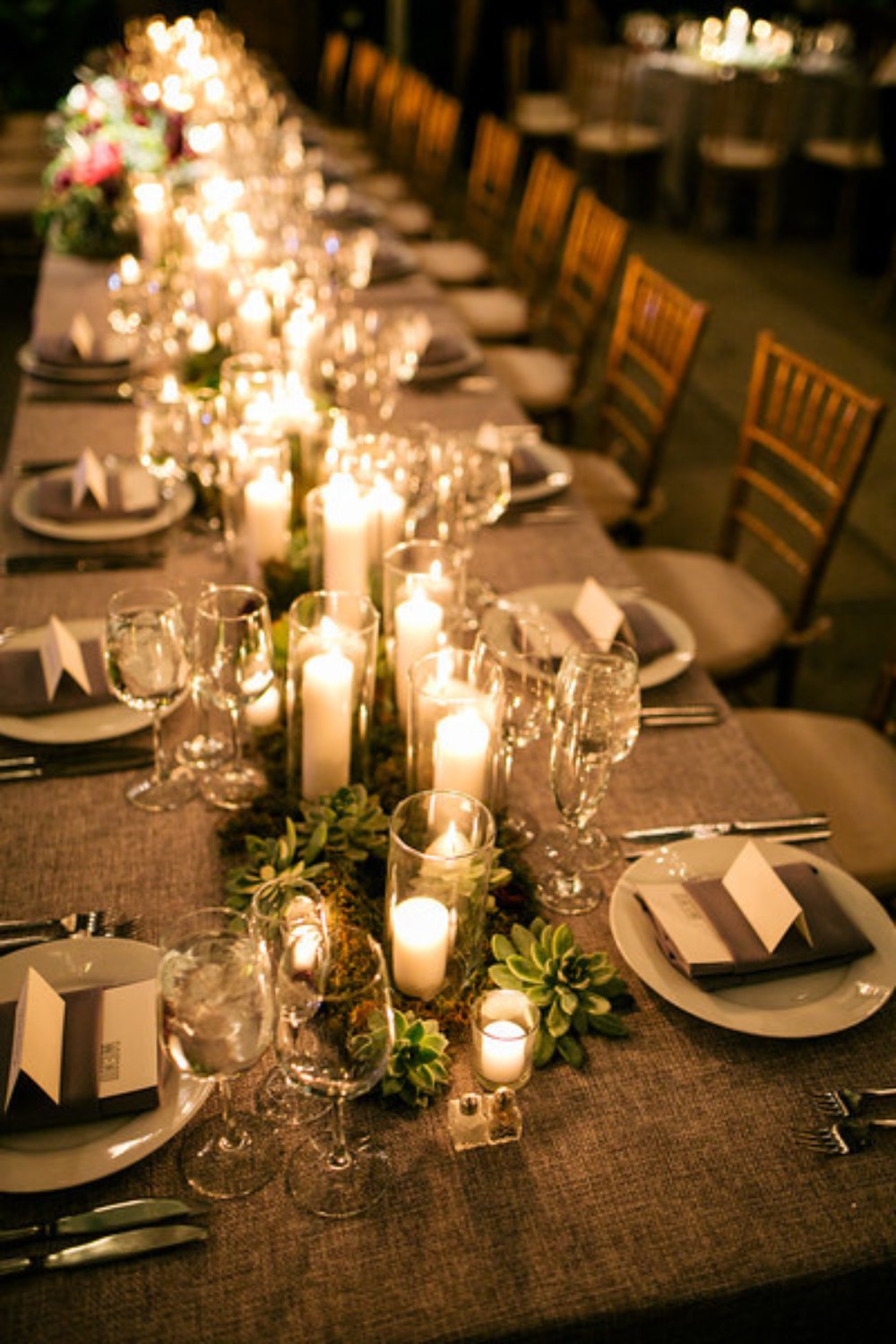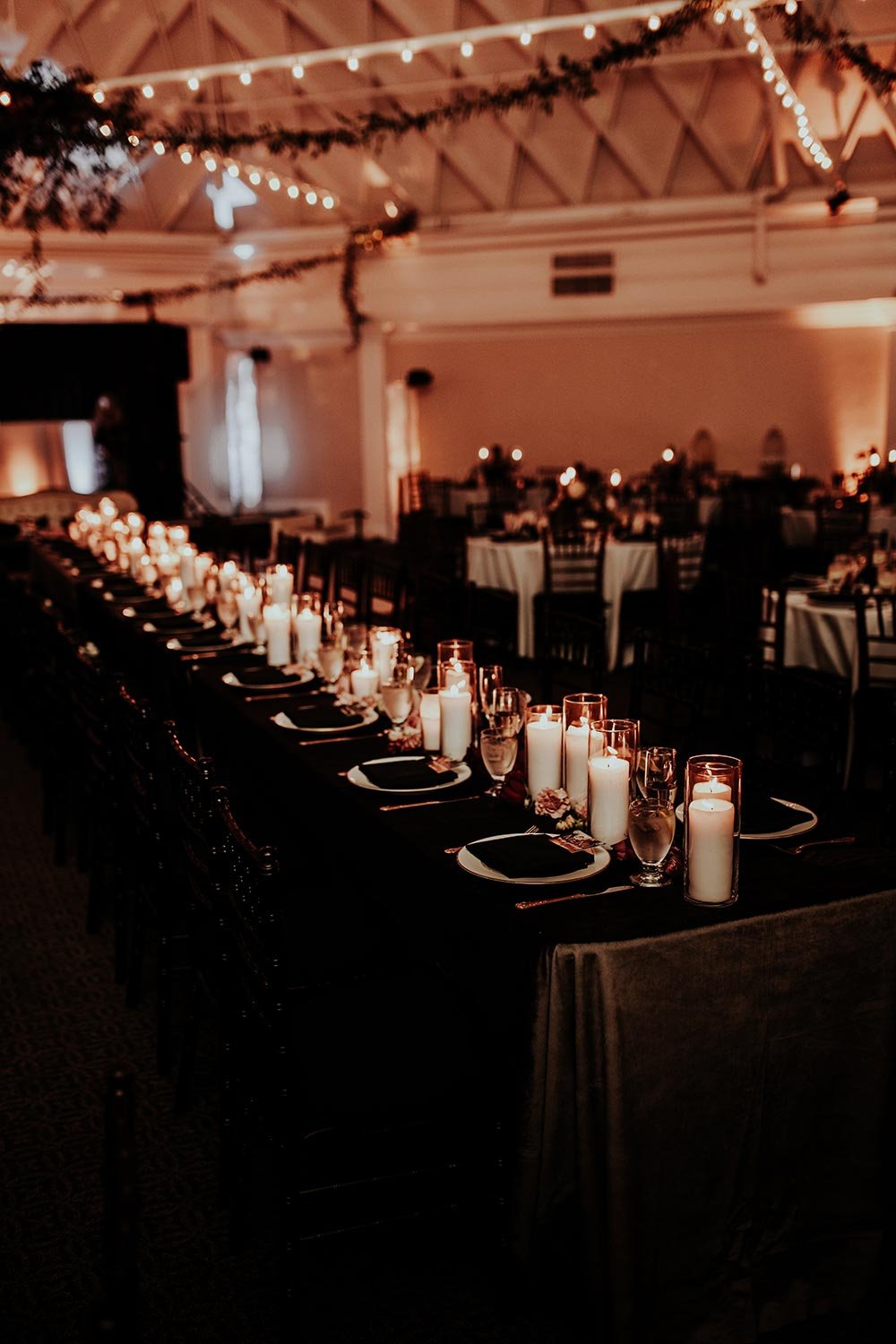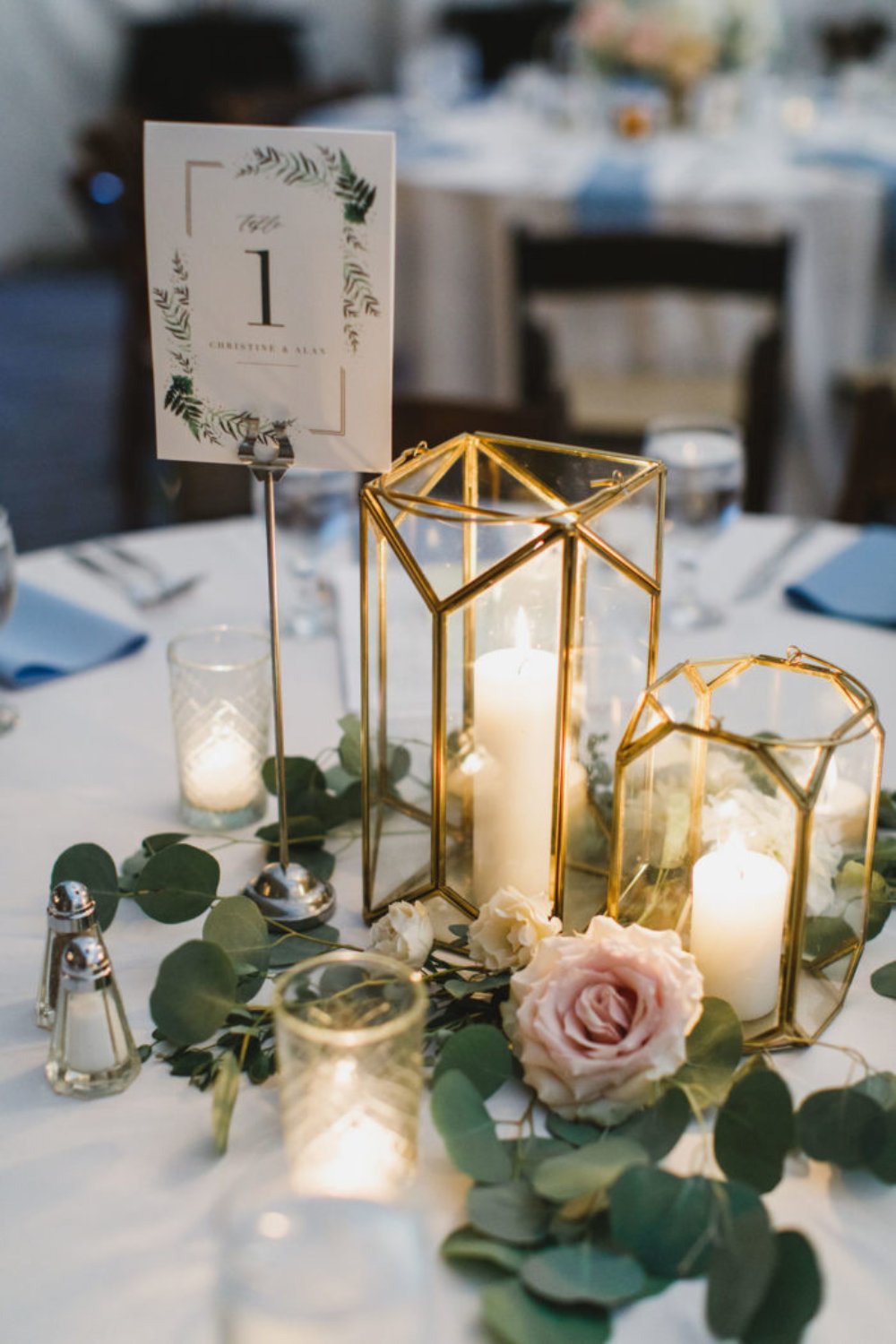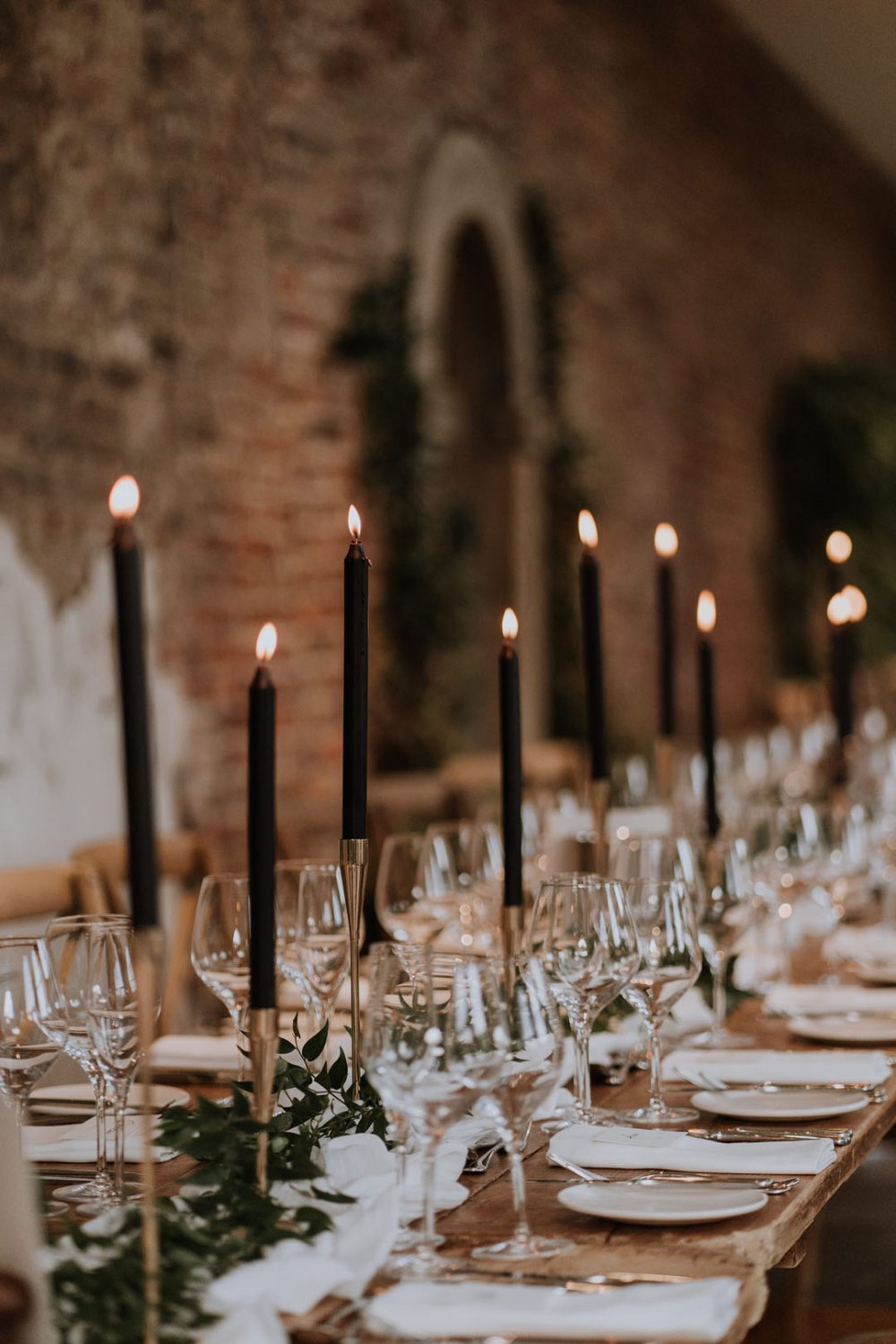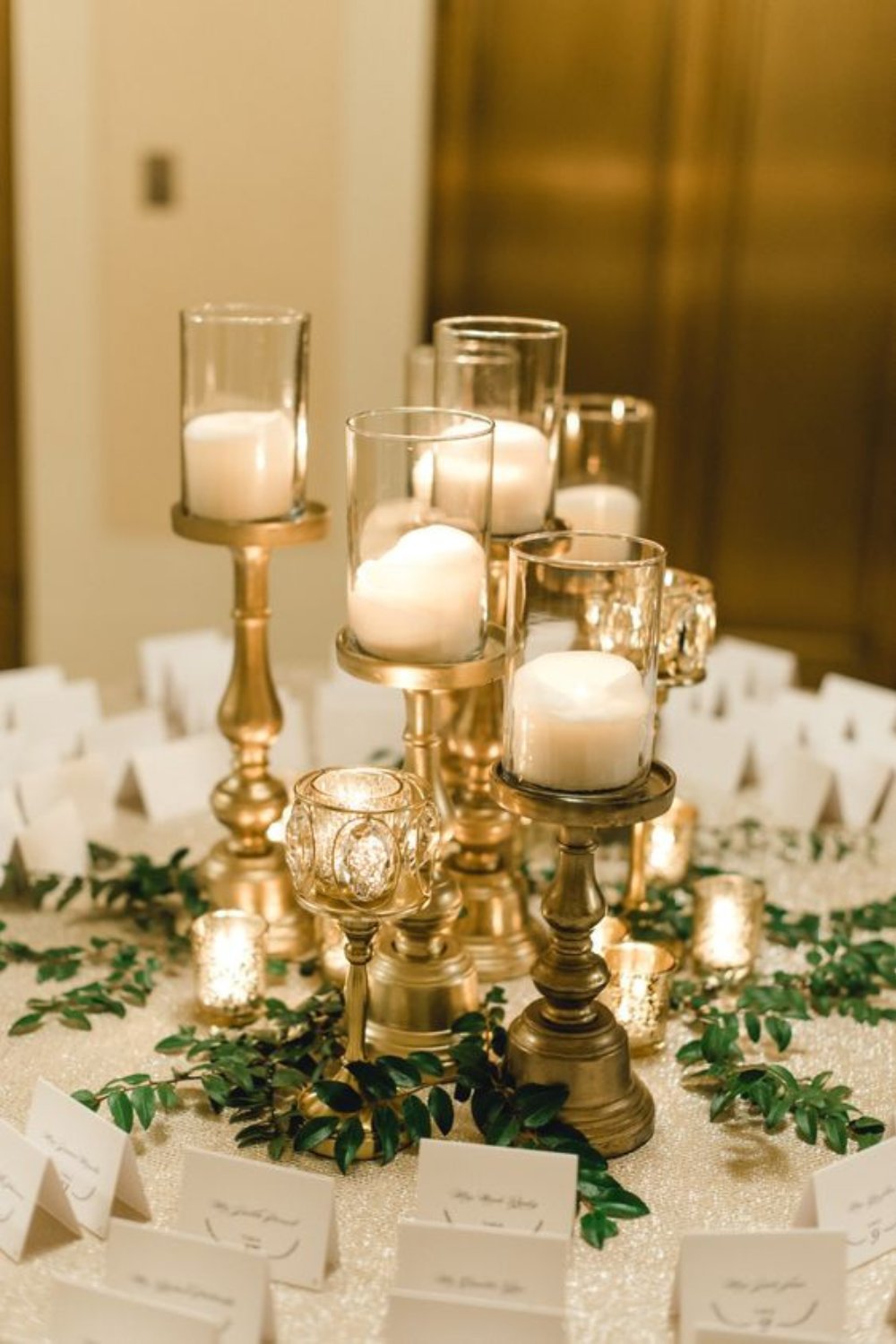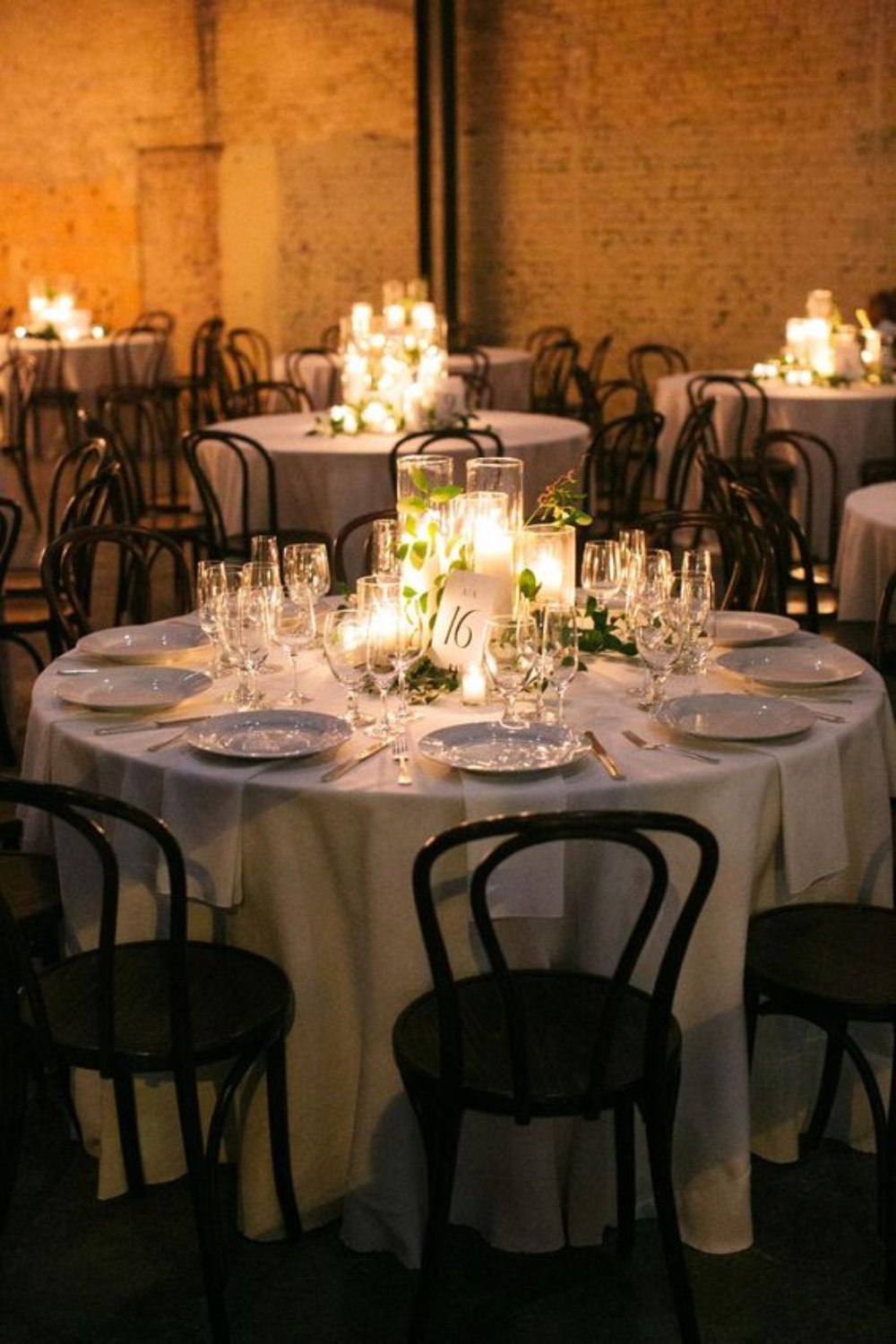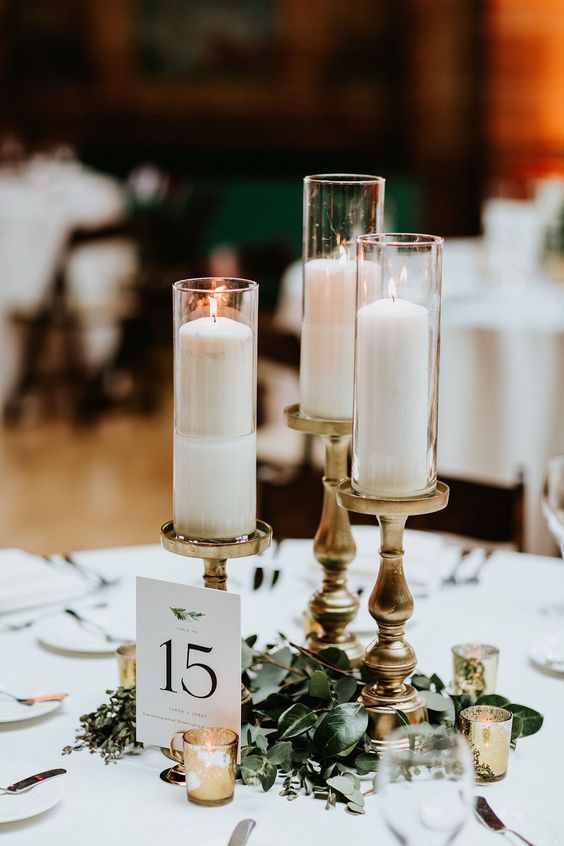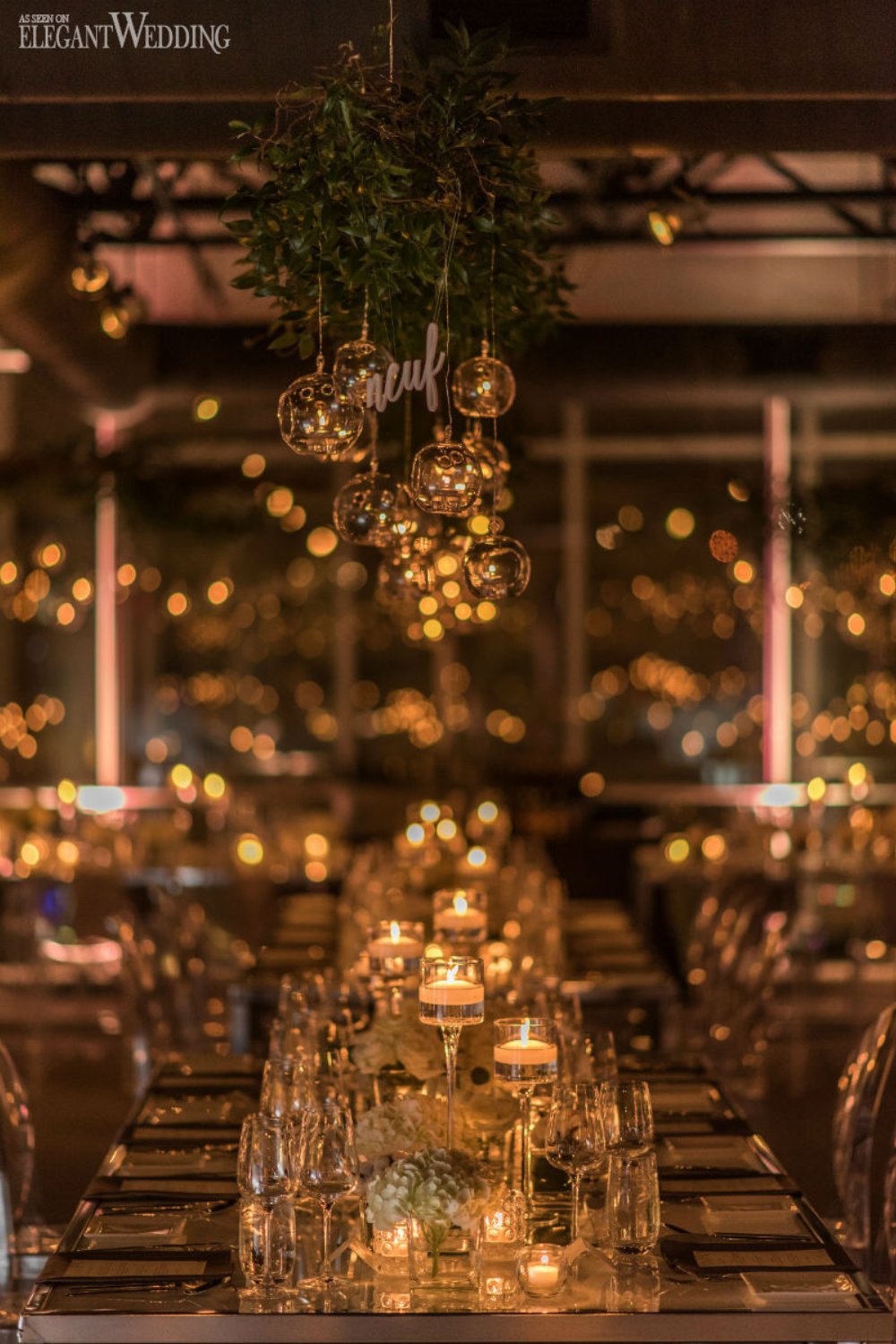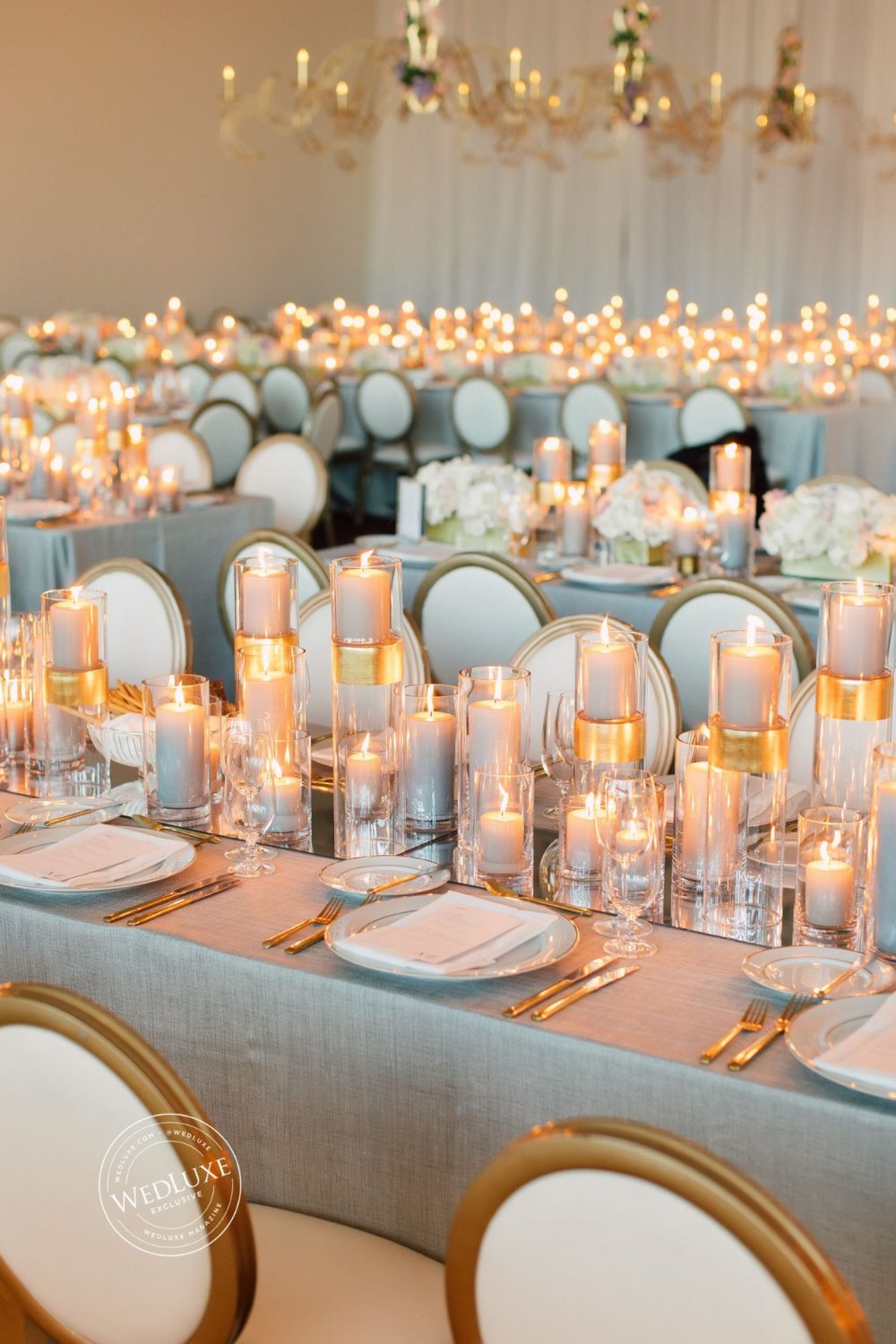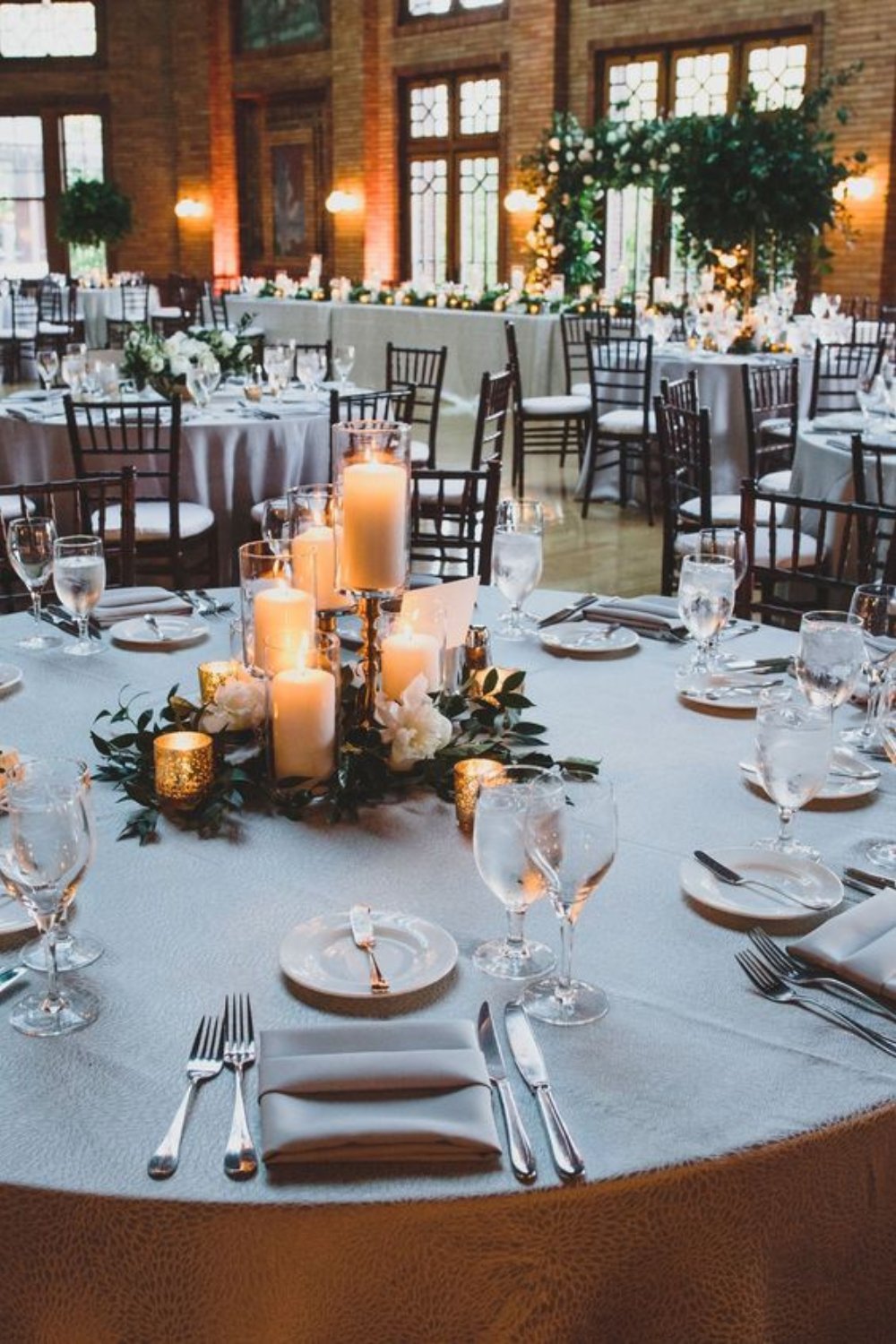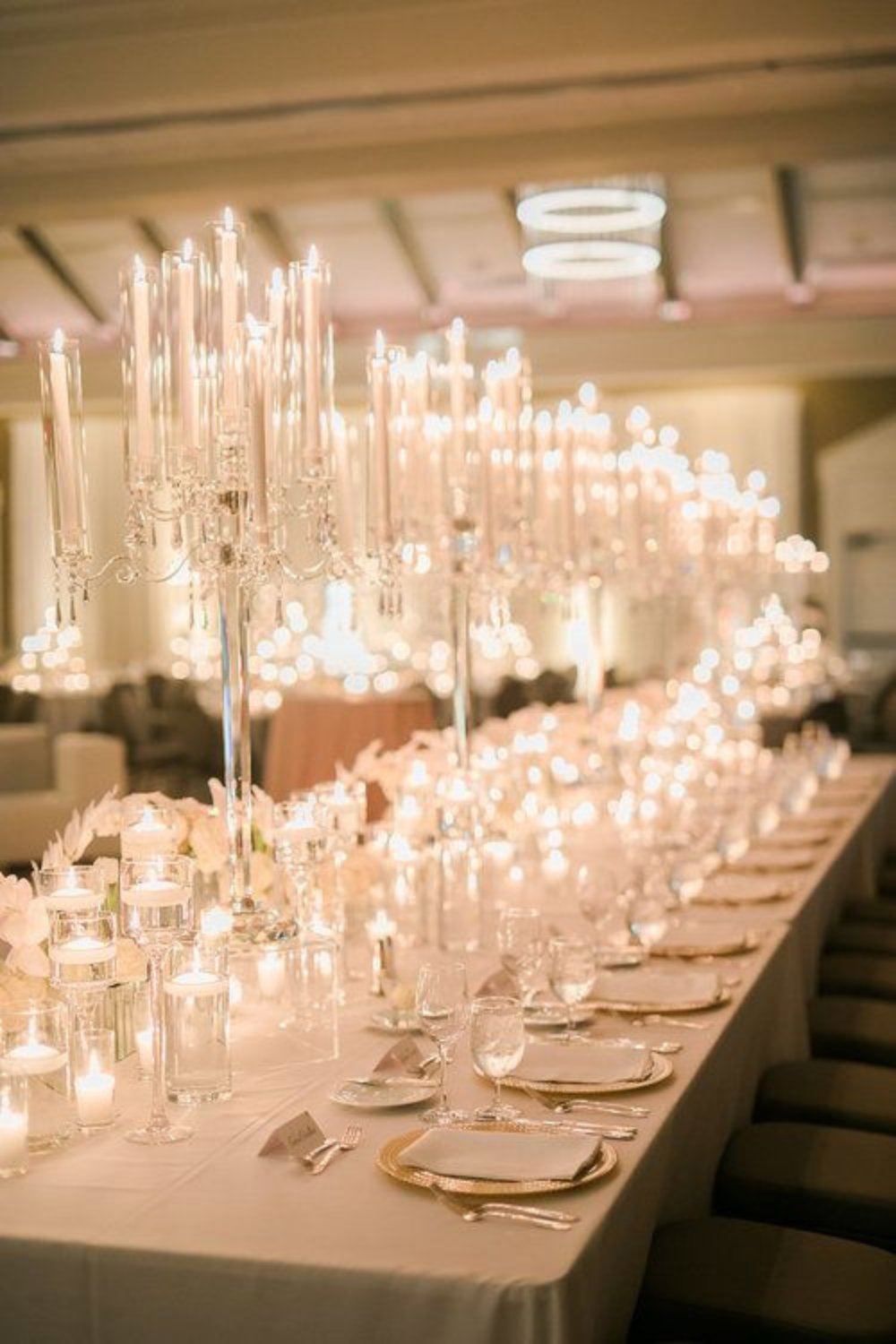 There you are lovelies! Candle Centerpiece Wedding Ideas!