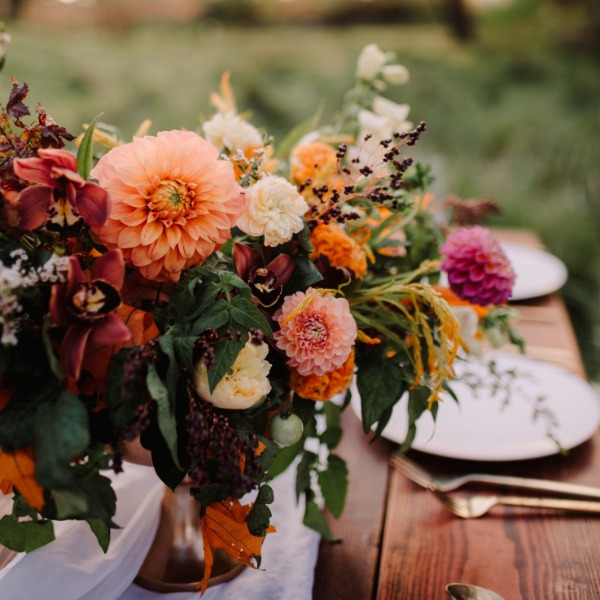 Affordable Flowers For Weddings. Elegant wedding flowers without breaking the bank. Cheap wedding flower options. Budget-friendly wedding blooms. Classic, timeless, and fits the wedding budget.
Weddings are celebrations of love, joy, and commitment, and flowers play a significant role in enhancing the beauty and the overall vibe.
The truth is bouquets, flowers, and decor costs can easily add up and eat up a big chunk of your budget. However, creating a stunning floral display doesn't have to break the bank.
With some thoughtful planning and creative ideas, you can have an elegant and charming wedding adorned with budget-friendly blooms.
Remember that even if the flowers you choose are "affordable" or "cheap" how they are put together, arranged, and designed will matter. If these flowers are beautifully designed and put together, they can easily look expensive and elegant.
Bud vases and minimalistic styles are what will help you save more money without sacrificing elegance. Adding candles will also elevate the look and feel of the designs as a whole.
There are also "alternatives" to expensive wedding flowers to help you fit things into your budget better.
Another important note is to check which flowers are abundantly in season as you will most likely save more money on those.
In this post, we'll explore various cheap and affordable flower choices that will make your special day even more enchanting. Elevate your wedding vibe with these affordable wedding flower choices!

Affordable Flowers For Weddings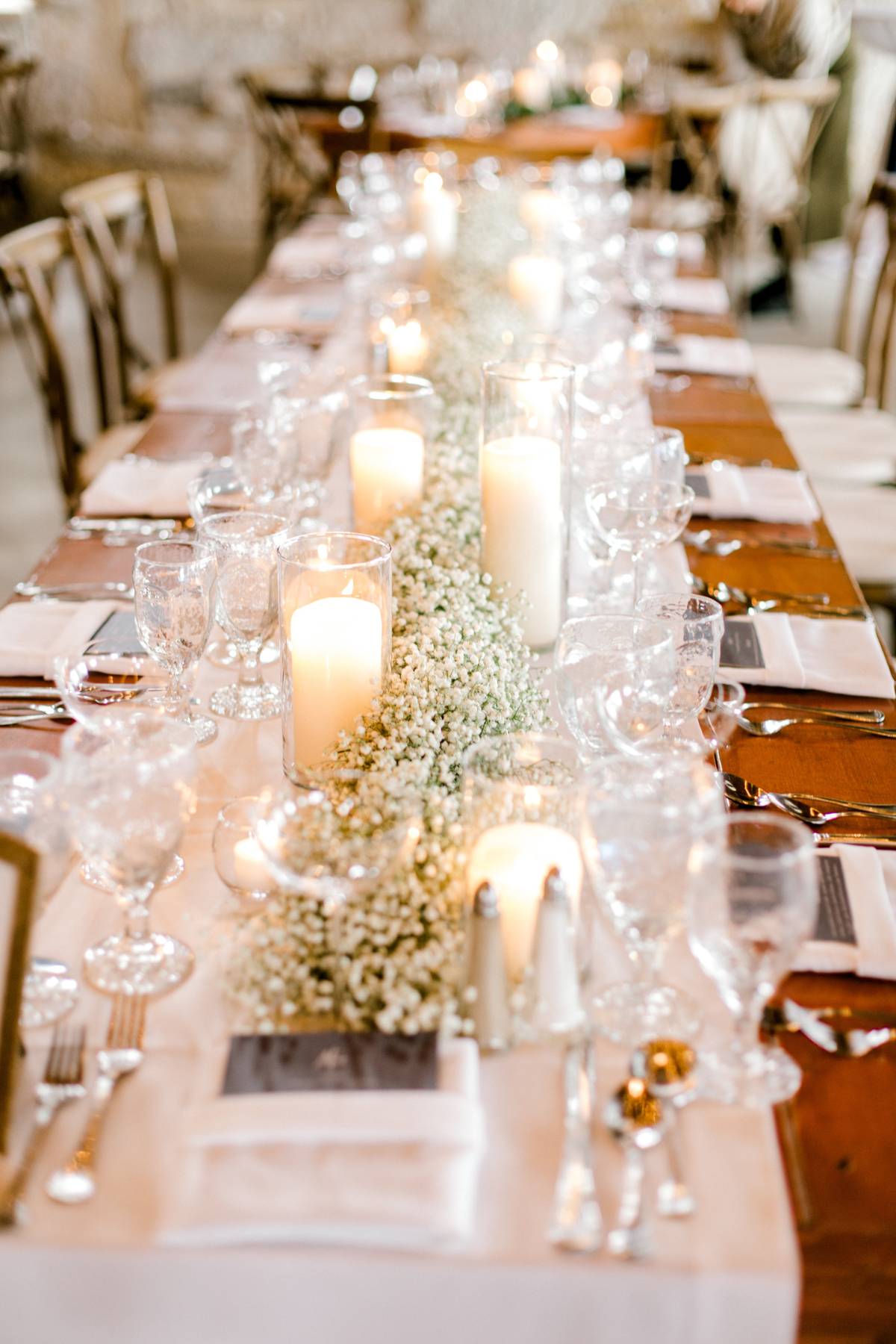 Baby's Breath
Baby's breath, also known as Gypsophila, exudes an elegant charm.
Its delicate white blooms make for beautiful centerpieces, bouquets, and aisle decorations.
Baby's breath is not only affordable but also versatile, allowing you to create a timeless and sophisticated atmosphere.
This is one of the flower choices where you can either dress up or dress down. Whatever your theme is, you can make baby's breath work for you.
Speak to your florist as anything that will be bigger will mean that there will be more of the flowers needed to create that volume.
Talk about minimalist designs and how to incorporate candles into the mix to truly save you money without compromising the elegance and beauty of your wedding decor.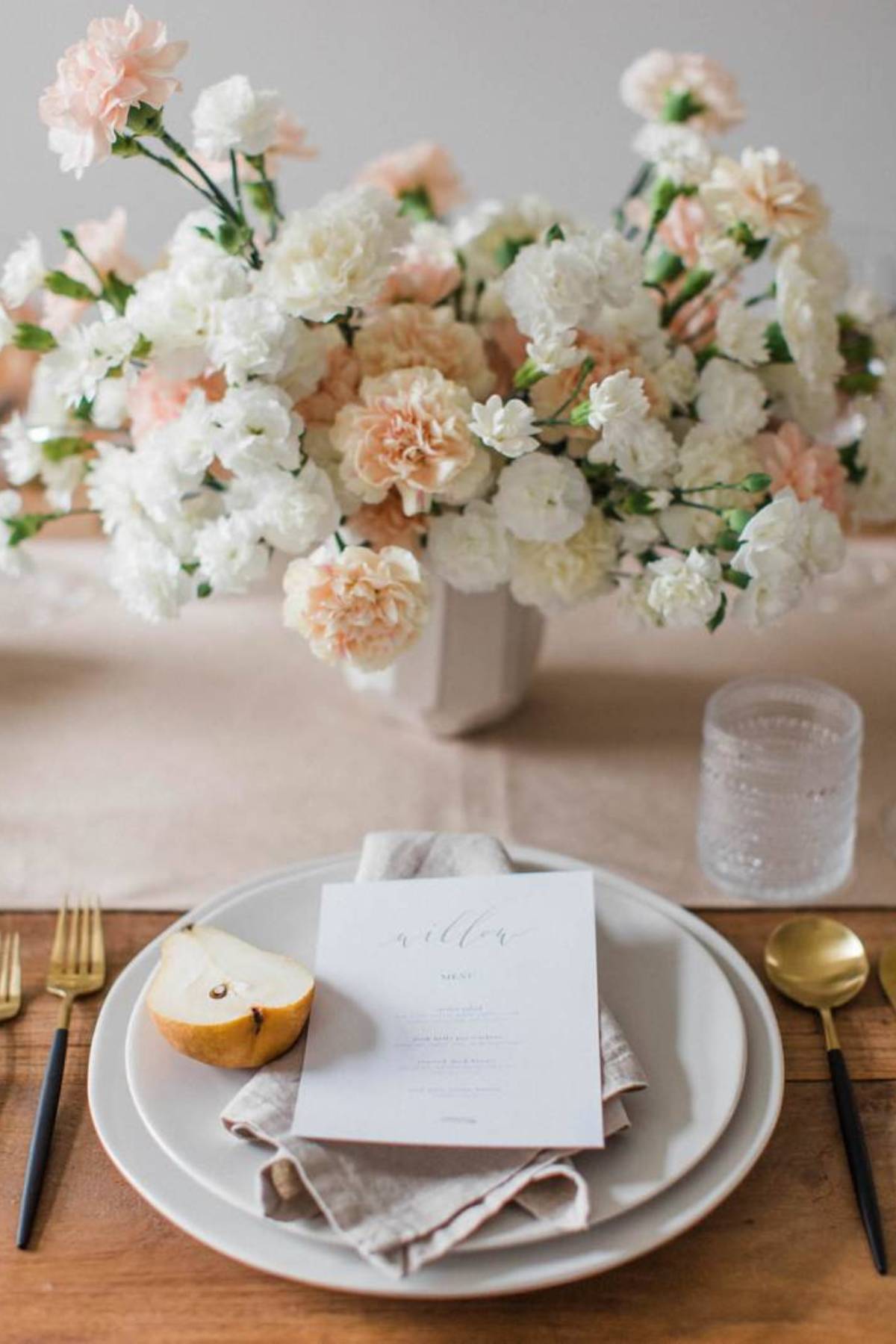 RELATED: CHEAP WEDDING BOUQUETS: AFFORDABLE DESIGNS
Carnations
Carnations often get an undeserved reputation as "cheap" flowers, but they are actually quite versatile and can add a pop of color to your wedding decor.
Available in a wide range of hues, from soft pastels to vibrant shades, carnations can be used in bouquets, centerpieces, and even flower crowns, all while staying within your budget.
To keep the carnations from looking "tacky" you can choose antique and pastel hues. Bright colors work if that is your wedding vibe.
However, for a more pastel and muted wedding vibes, you can find carnations with beautiful antique colors to complement your wedding theme.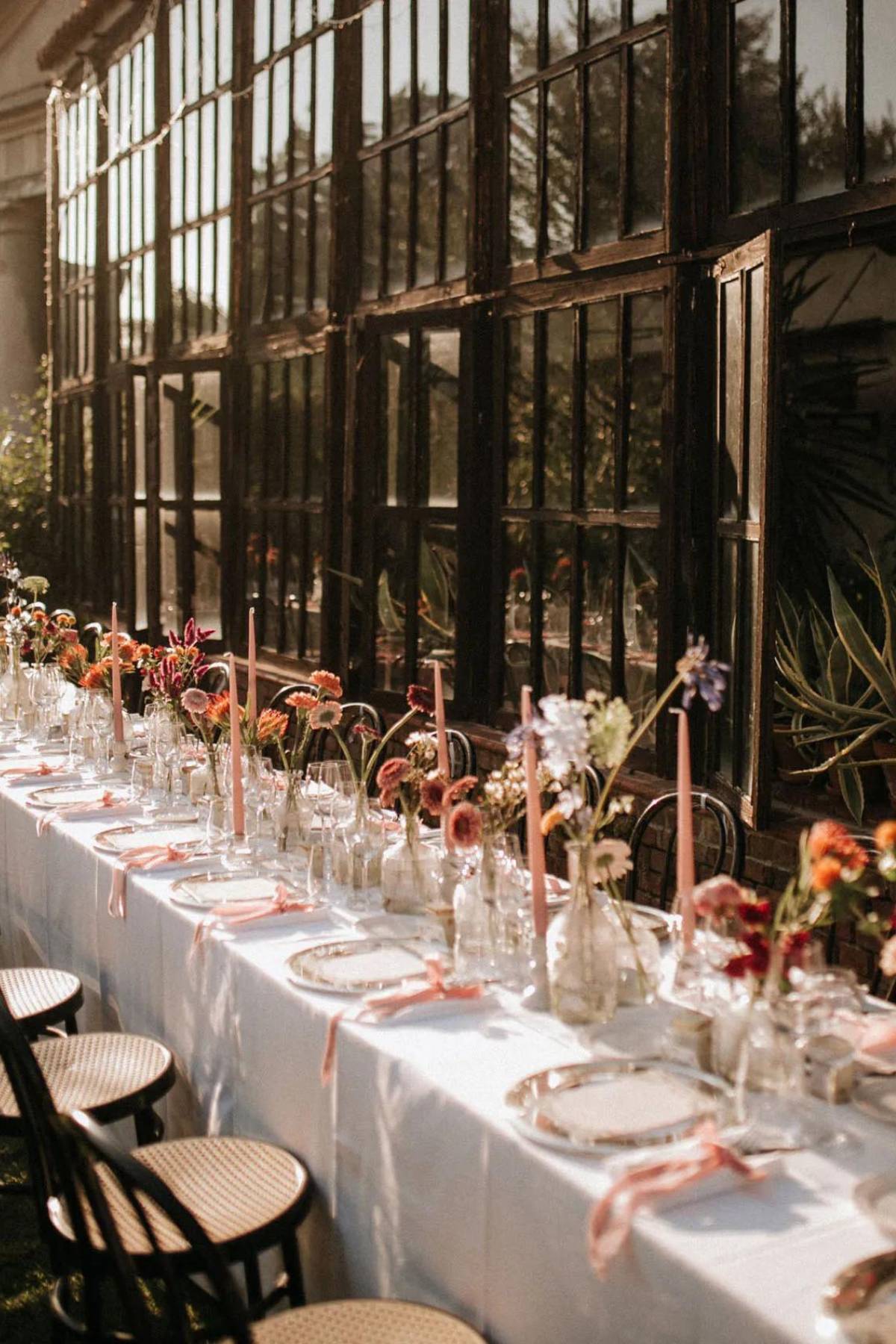 Wildflowers
Embrace the beauty of nature with wildflowers.
These untamed blooms are not only budget-friendly but also perfect for a rustic or bohemian-themed wedding.
Speak to your local florist to help you choose the "right" variety of wildflowers to create effortlessly charming arrangements that celebrate the beauty of imperfection.
Sunflowers
For a bright and cheerful wedding atmosphere, consider sunflowers.
We understand sunflowers are not for everyone. This is one of those that really need a "specific" style to match.
But these bold and vibrant flowers instantly add a touch of joy to your celebration.
Sunflowers work wonderfully as focal points in bouquets and centerpieces, infusing your wedding with a dose of natural warmth.
They can help you save money because they are already beautiful on their own – without the need for a large arrangement or bouquet.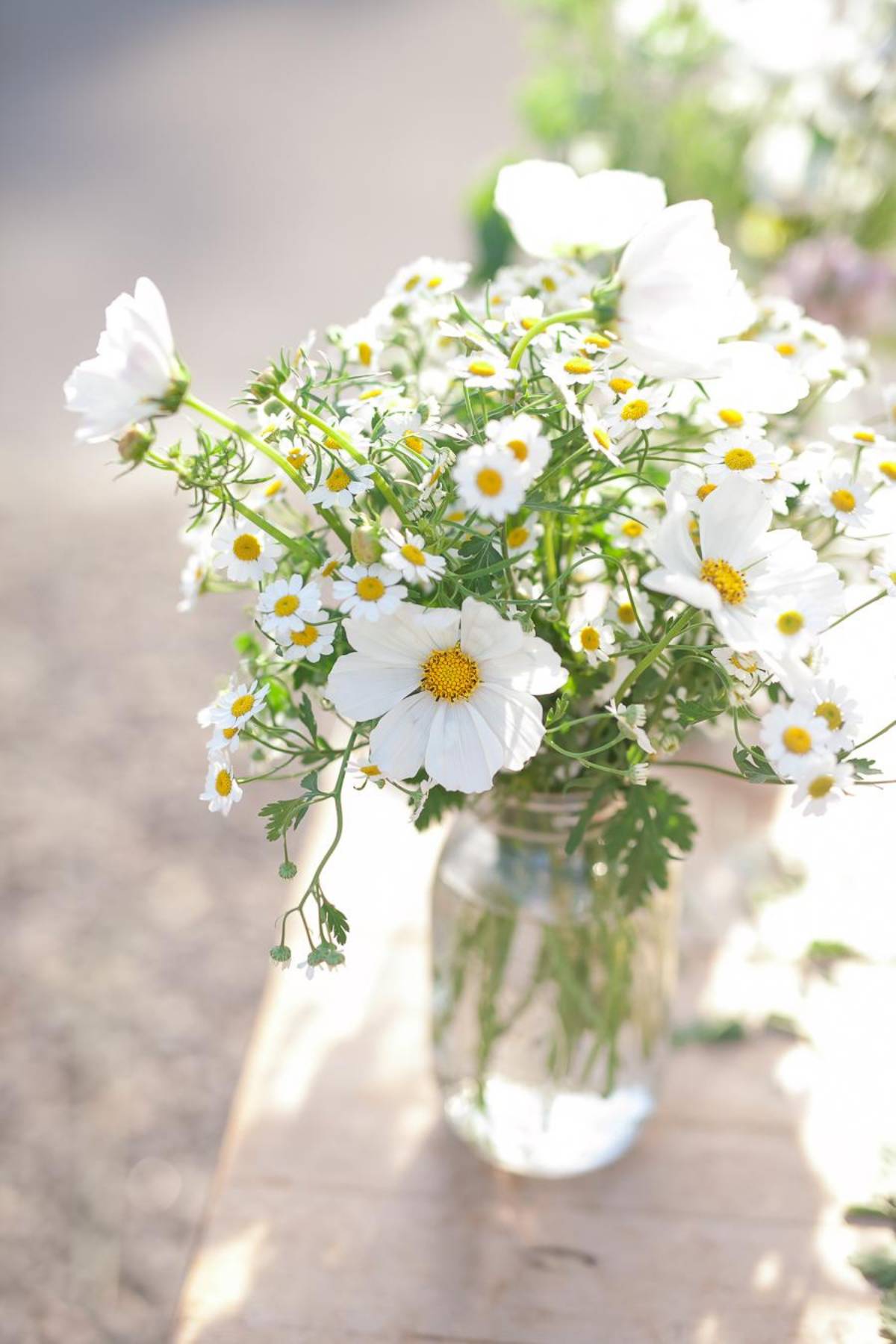 RELATED: CHEAP DIY WEDDING CENTERPIECE: EASY IDEAS
Daisies (one of our readers' fave affordable flowers for weddings!)
Daisies bring a playful and youthful vibe to any wedding decor.
Their simple beauty and affordability make them a great choice for creating a carefree and romantic vibe.
Not all daises are created equal. There are daisies that are more delicate making them a little bit more on the pricey side since handling them is important. There are also daisies that can literally go from bundle to vase/table which will save you tons of money.
Research and check out different varieties that will best represent the look that you are going for.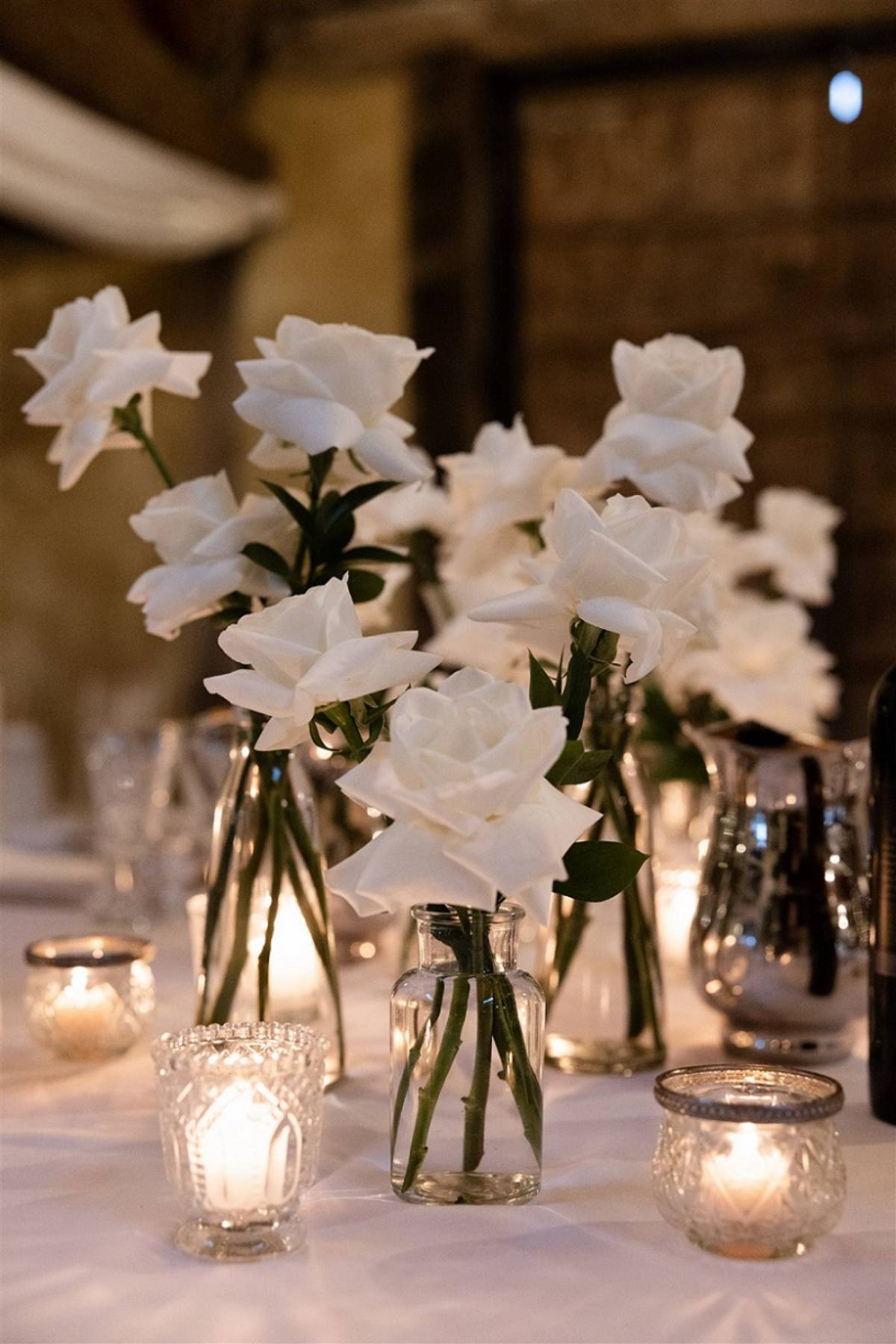 Roses
Roses are timeless symbols of love and are available in various colors to suit your wedding's color scheme.
To truly bring out the beauty of the rose without breaking the bank, you can consider bud vases and go minimalistic elegance.
Of course, are you increase the size and volume of any arrangement, the price will also increase with it.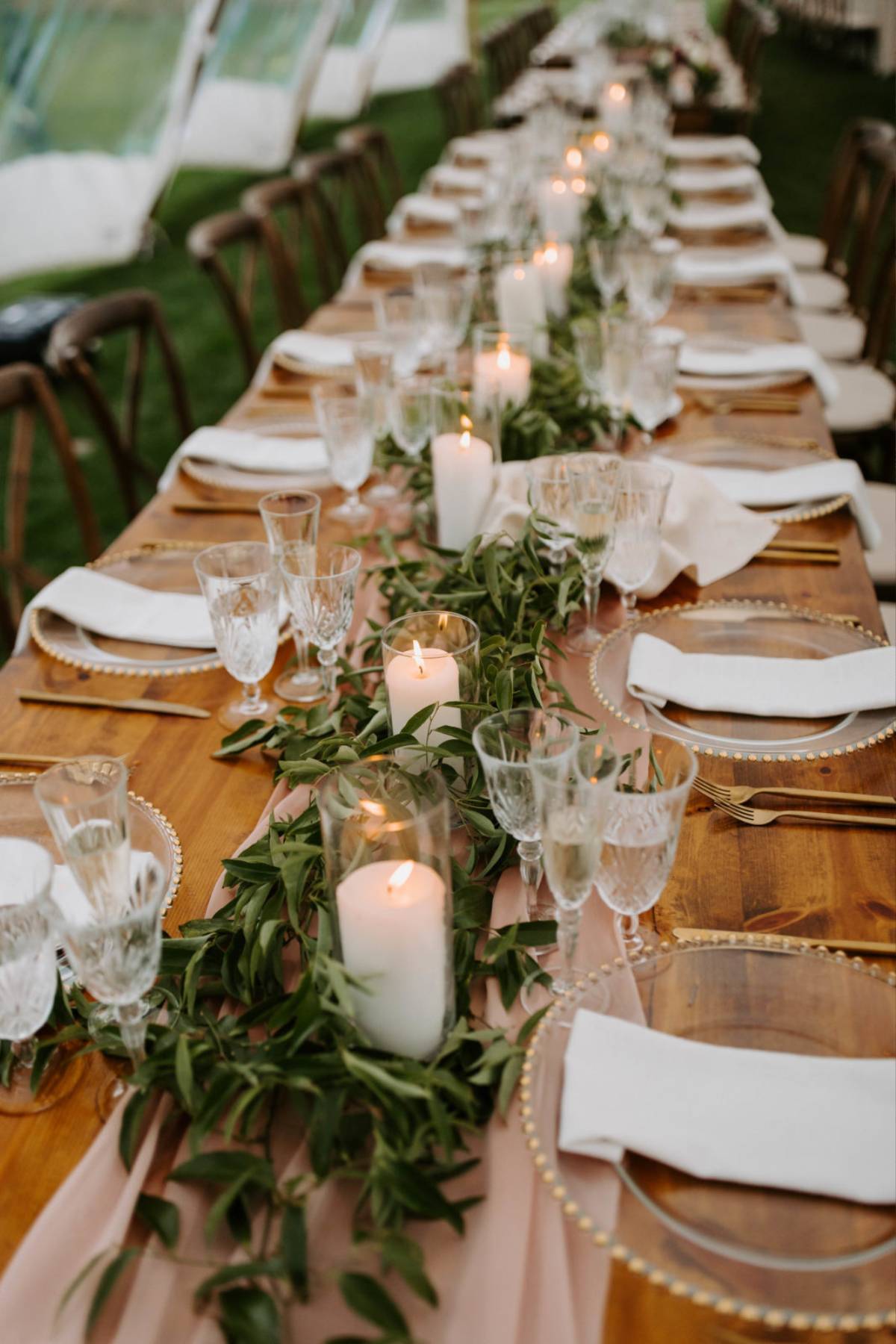 Greenery
Don't underestimate the power of greenery. We've created a DIY greenery centerpiece here that you can easily follow, design, and execute.
Foliage like eucalyptus, ferns, and ivy can be used to create lush and sophisticated arrangements.
Greenery adds texture, depth, and a touch of nature's elegance to your wedding decor, all while being cost-effective.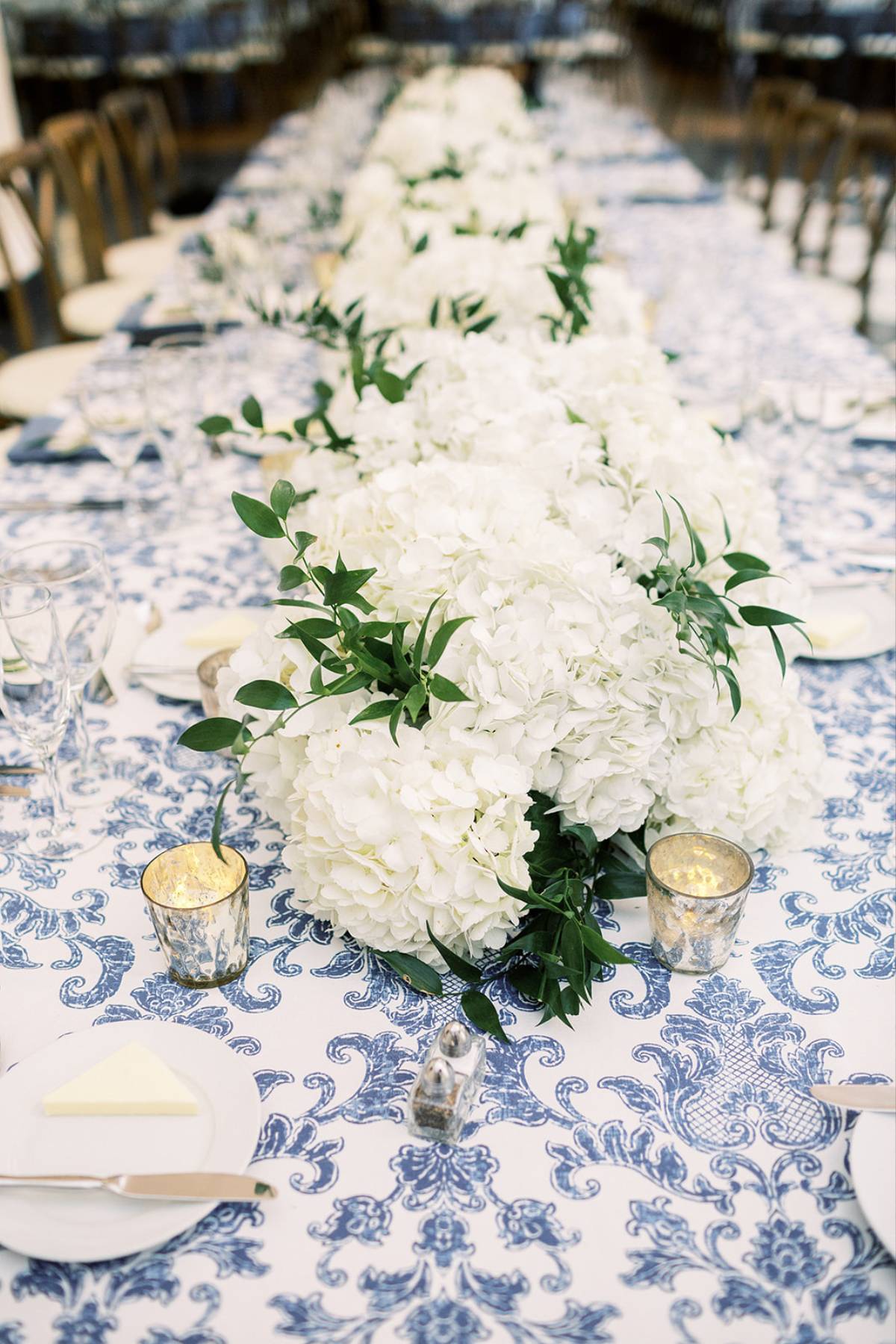 Hydrangeas
These fluffy hydrangeas are great for centerpieces. They are classic and will always be beautiful no matter what your theme is.
They are, however, better off as centerpieces than bouquets as they need to be submerged in water all the time to keep fresh.
Add some candles in between and they will make your space extra romantic!
〰️ A breathtaking wedding doesn't have to come with an extravagant floral bill.
Sure, it will be great to have all the exclusive and expensive flowers, but if you are working with a limited budget, these flowers will still help you make your wedding dreams come true.
By considering these budget-friendly flower choices and getting creative with your arrangements, you can have a memorable and beautiful wedding day without compromising on style or elegance.
Embrace the beauty in simplicity and let your love shine through these affordable blooms that will make your wedding day truly special.
There you are lovelies! Affordable Flowers For Weddings!