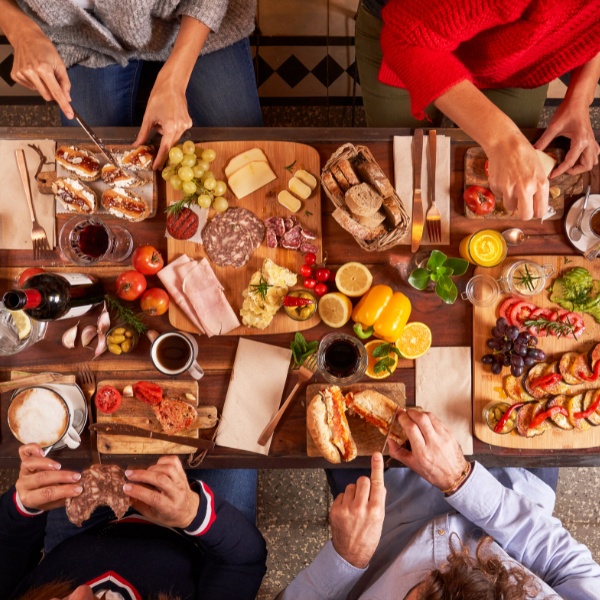 Last-Minute Easy Appetizers for Effortless Entertaining. Simple and fast last-minute appetizers. Stress-free hosting and entertaining. Easy recipes to save the day. Easy appetizers for instant party success. Wow, your guests with these super easy appetizer recipes and ideas.
This site contains affiliate links. For more info, please see our full disclosure.
Unexpected guests or impromptu gatherings often call for quick and easy appetizers that can be whipped up in a pinch.
Whether you're hosting a casual get-together or a last-minute soirée, having a collection of simple and delicious appetizer recipes at your fingertips can save the day.
In this blog post, we've curated a list of 15 last-minute easy appetizers that are sure to impress your guests without causing you stress.
These recipes are fuss-free, require minimal ingredients and preparation, and will leave your guests craving for more (or do we want them to? Because if you want them to go home right away, we get that too! lol!)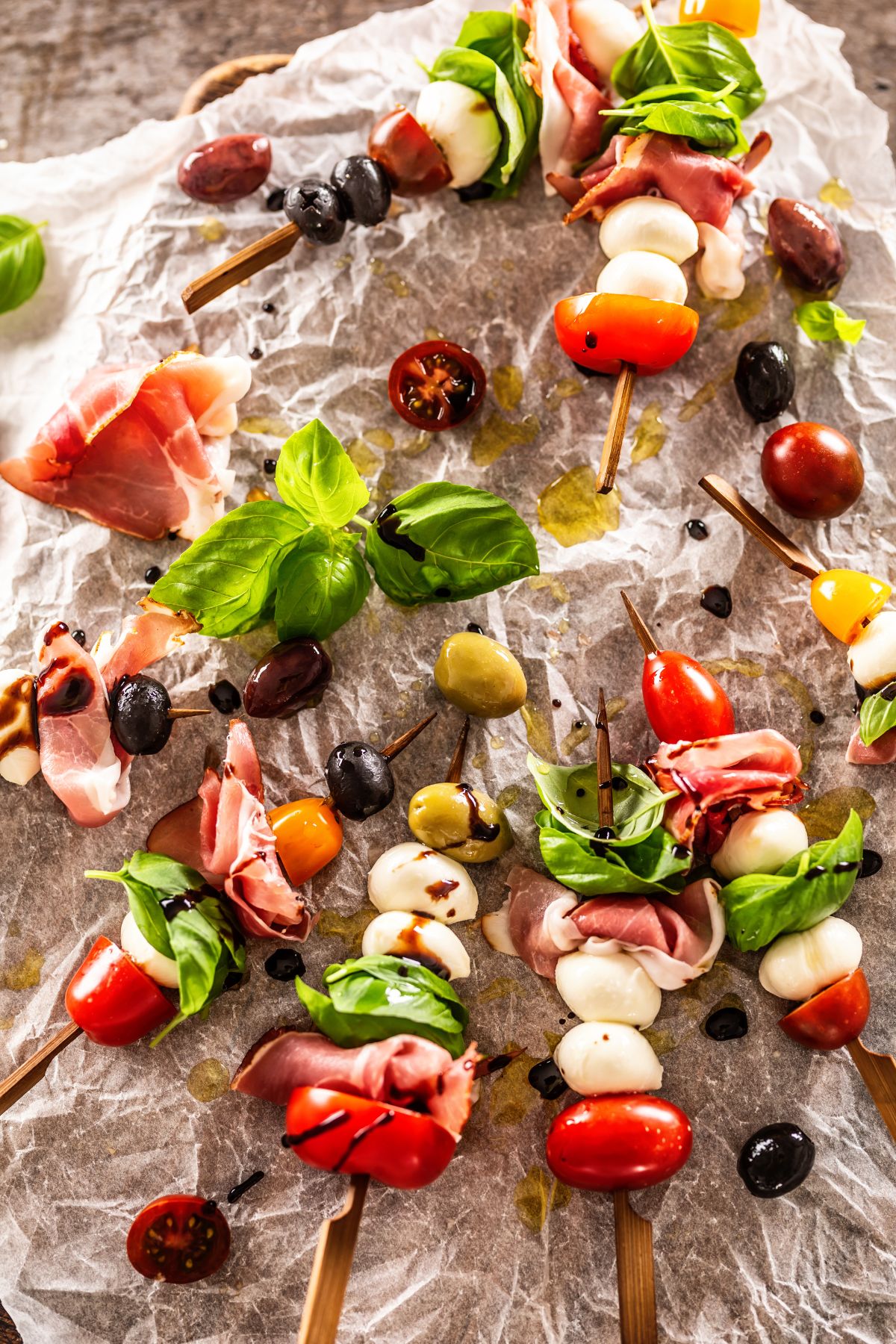 〰️ CAPRESE SKEWERS: Thread cherry tomatoes, fresh mozzarella balls, and basil leaves onto skewers. Drizzle with balsamic glaze and sprinkle with salt and pepper for a quick and tasty appetizer.
This is a delicious appetizer, but honestly, add some bread, butter, and some prosciutto, you can already call it a night!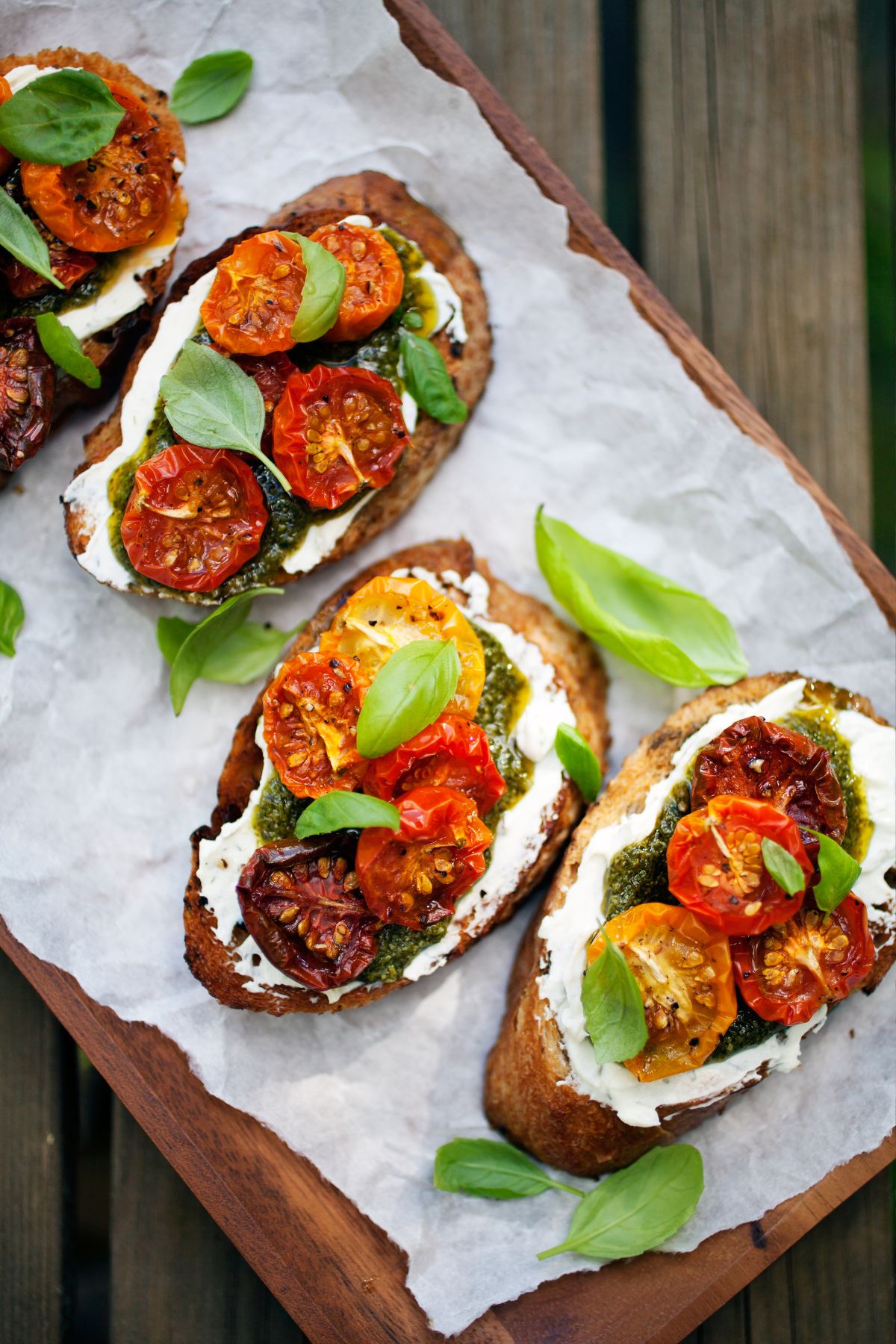 〰️ BRUSCHETTA: Toast baguette slices and top them with a mixture of diced tomatoes, fresh basil, garlic, olive oil, and a sprinkle of salt and pepper. It's a classic appetizer that never fails to impress.
You can also get these canned ones – and mix in freshly diced tomatoes and basic. Really if you're pressured with time, anything will work.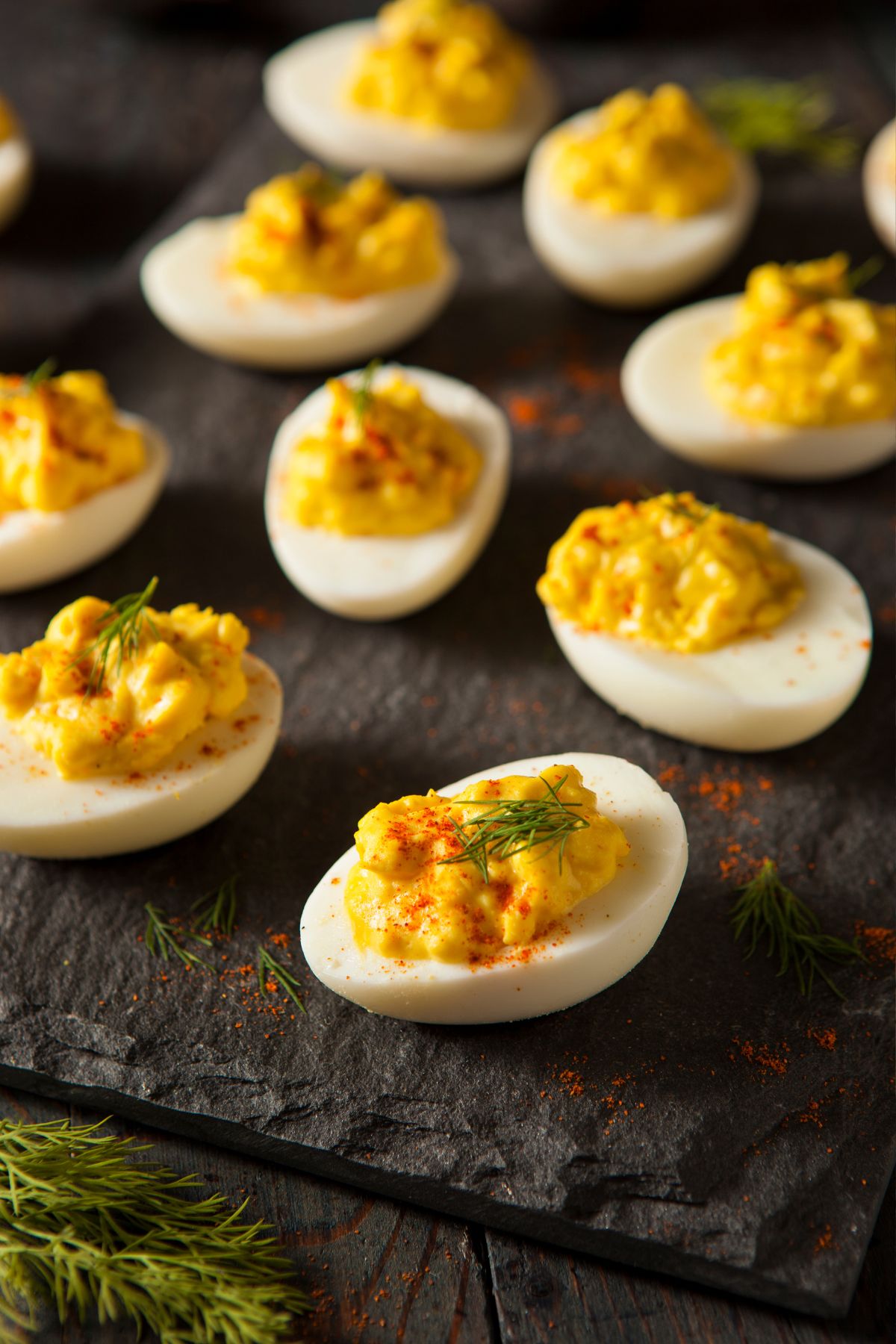 〰️ DEVILED EGGS: Boil eggs, cut them in half, and remove the yolks. Mash the yolks with mayonnaise, mustard, salt, and pepper. Spoon the mixture back into the egg whites and garnish with paprika or fresh herbs.
Add some salmon or prosciutto for extra protein!
We all know this is delicious. Like no question, you know? But the work involved might be a little overwhelming for you if you have not done this before.
So you can make it a little more "forgiving" by making it a deviled egg on toast.
Hear me out. On toast, lay out the sliced egg whites and then top it with the mashed yolks – you feel me?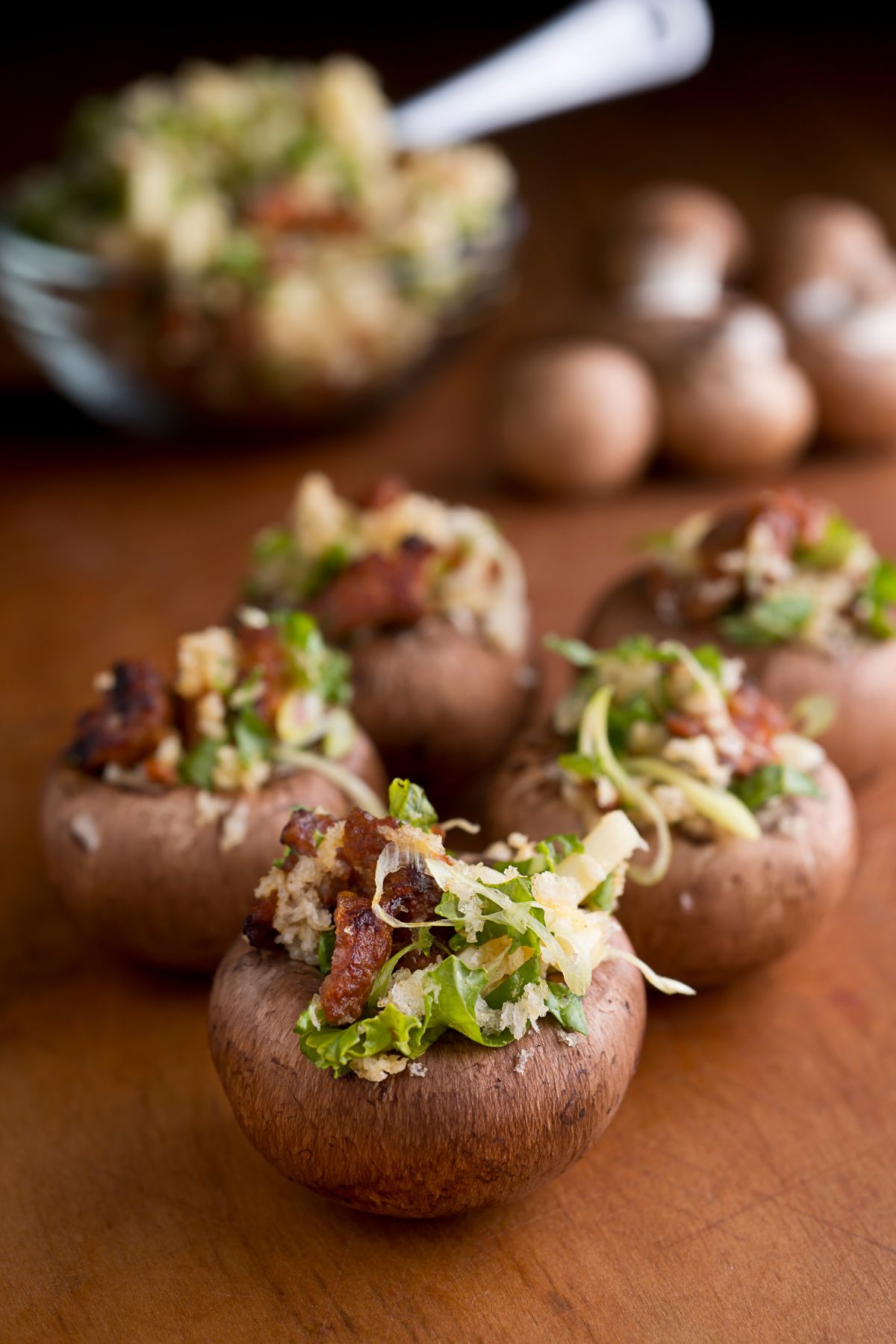 〰️ STUFFED MUSHROOMS: Remove the stems from button mushrooms and fill the caps with a mixture of cream cheese, breadcrumbs, grated Parmesan, garlic, and herbs. Bake until the mushrooms are tender and the filling is golden.
Again, these are the appetizers where you can add cold meats and rice and it will be filling and as close as possible to having dinner.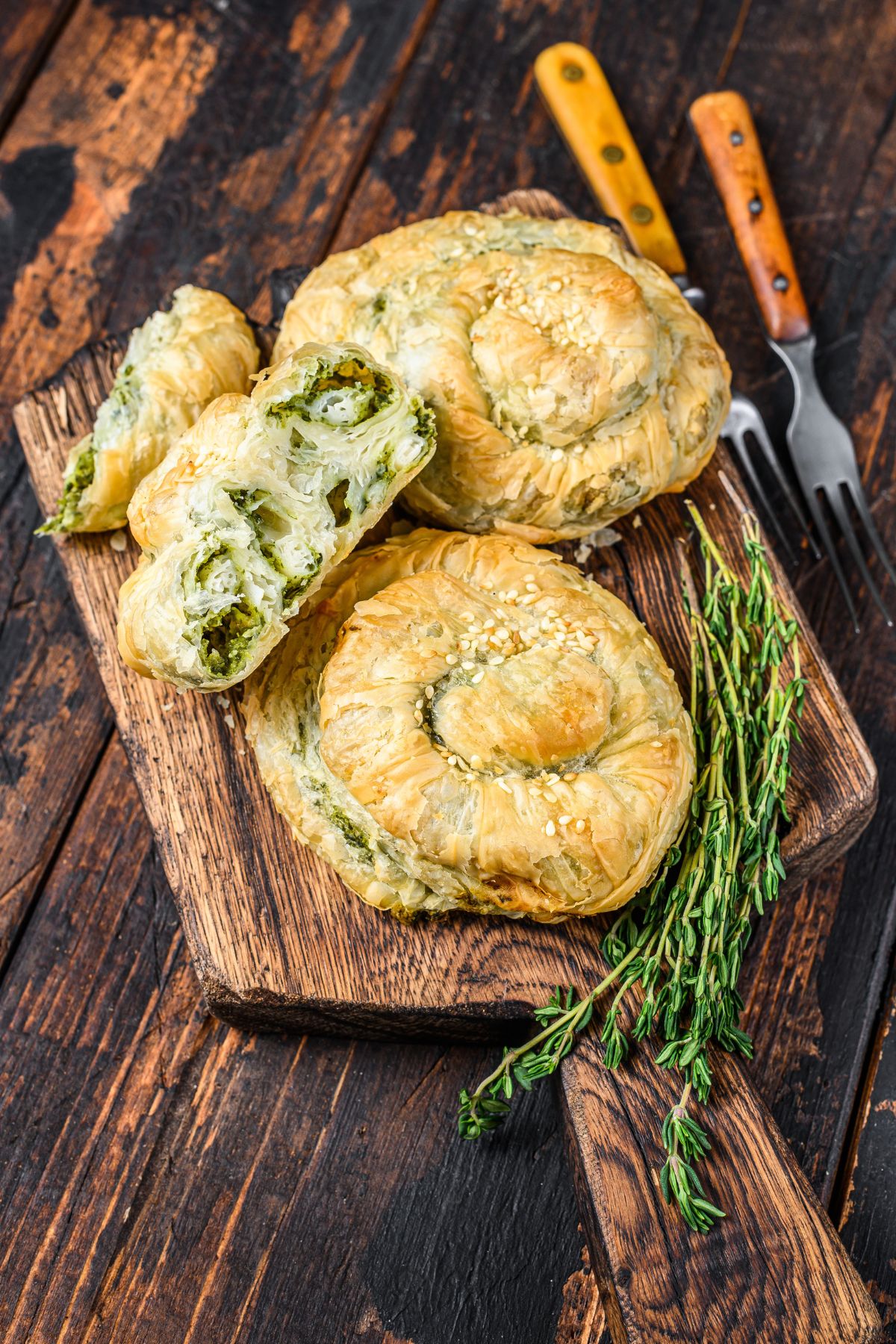 〰️ SPINACH AND FETA PHYLLO CUPS: Fill mini phyllo cups with a mixture of cooked spinach, crumbled feta cheese, garlic, and spices. Bake until the cups are crispy and the filling is heated through.
If you have cupcake thins, that will help a lot too!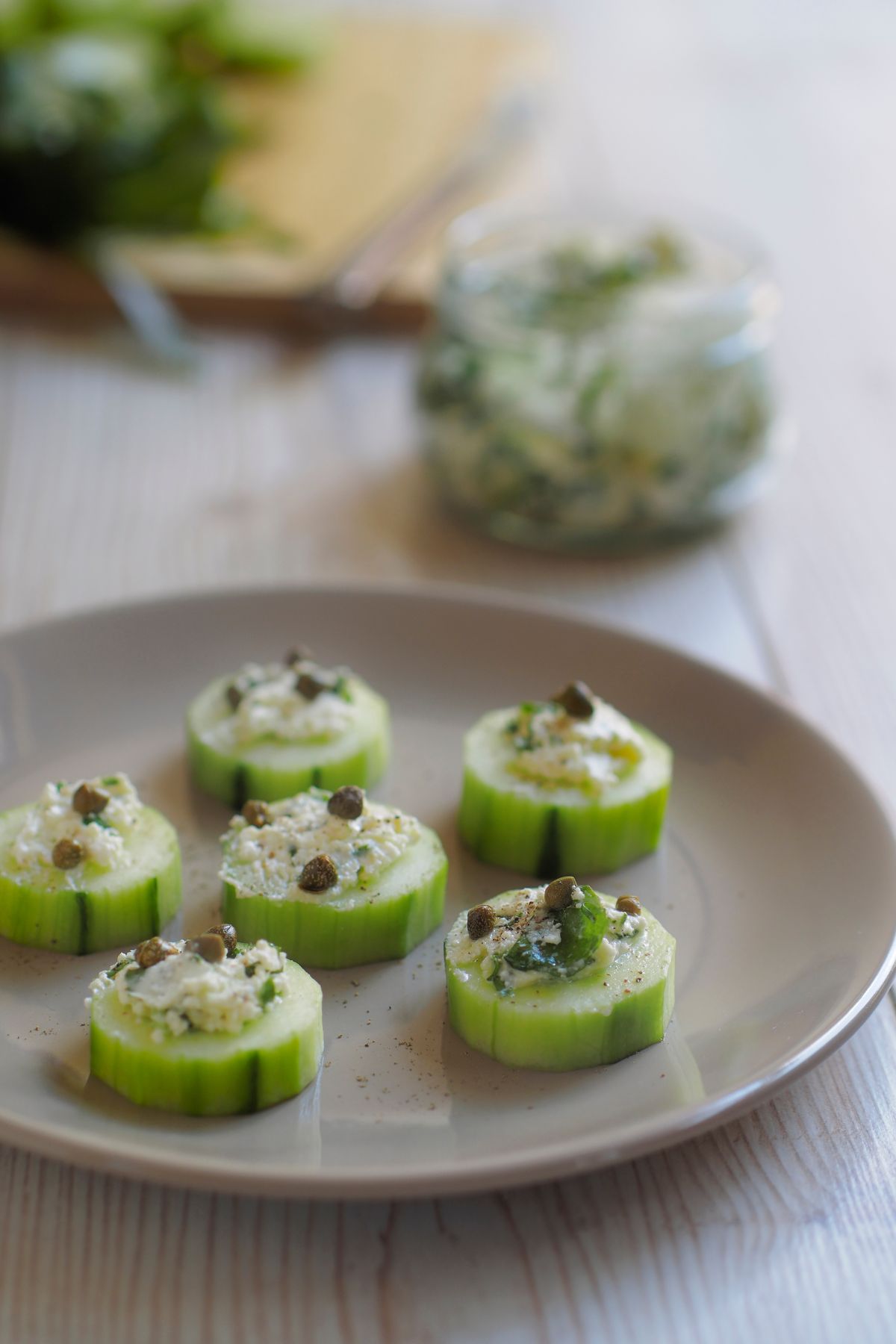 〰️ CUCUMBER BITES: Slice cucumbers into rounds and top them with a dollop of cream cheese or goat cheese. Add a small piece of smoked salmon, a cherry tomato, or fresh herbs for extra flavor and color.
Should we say more about this? Super easy and simple! If you can precut the cucumber and rub it in salt so it won't be too "wet" that will help a lot too!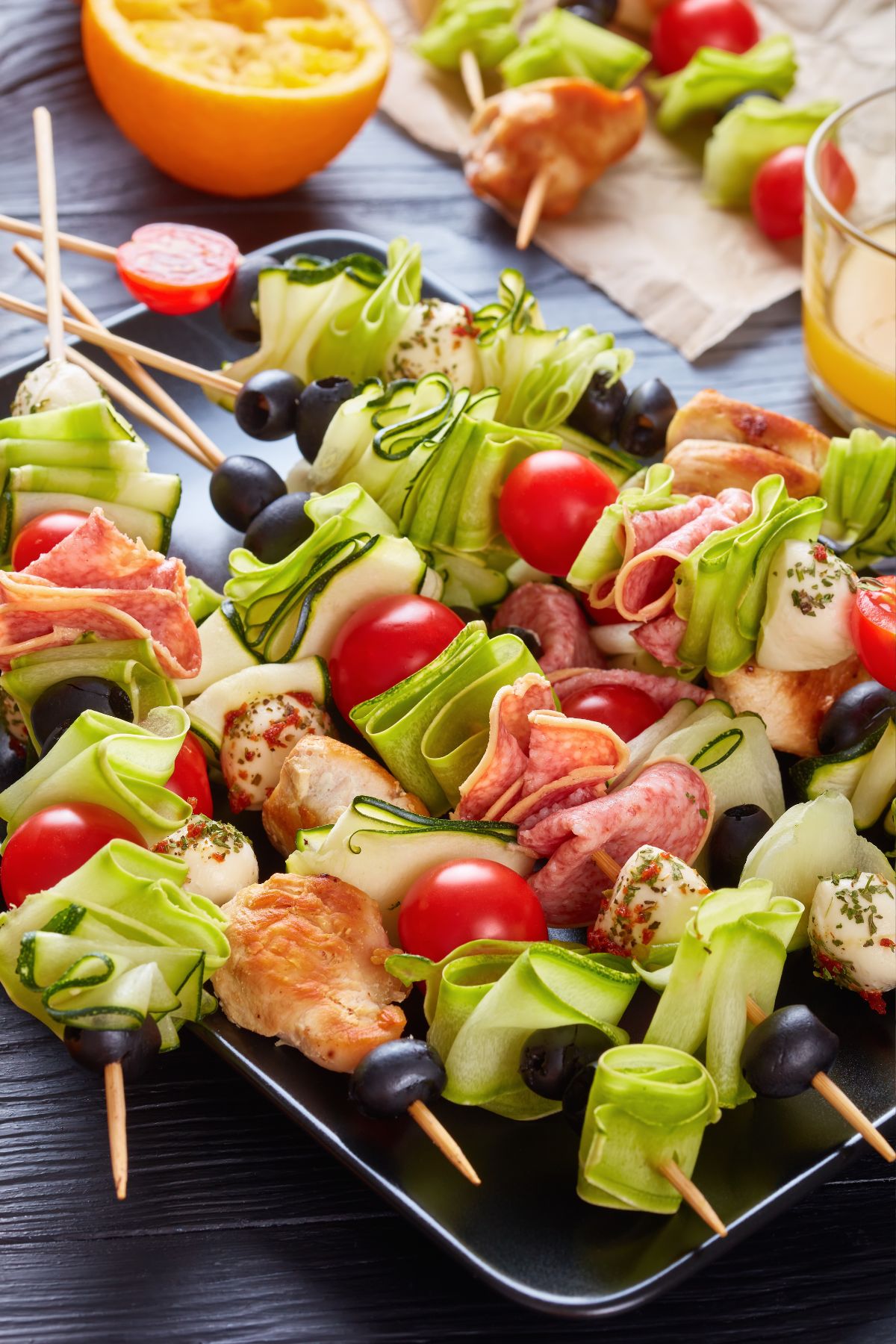 〰️ ANTIPASTO SKEWERS: Thread marinated artichoke hearts, olives, cherry tomatoes, mozzarella balls, and slices of salami or prosciutto onto skewers for a delightful and savory appetizer.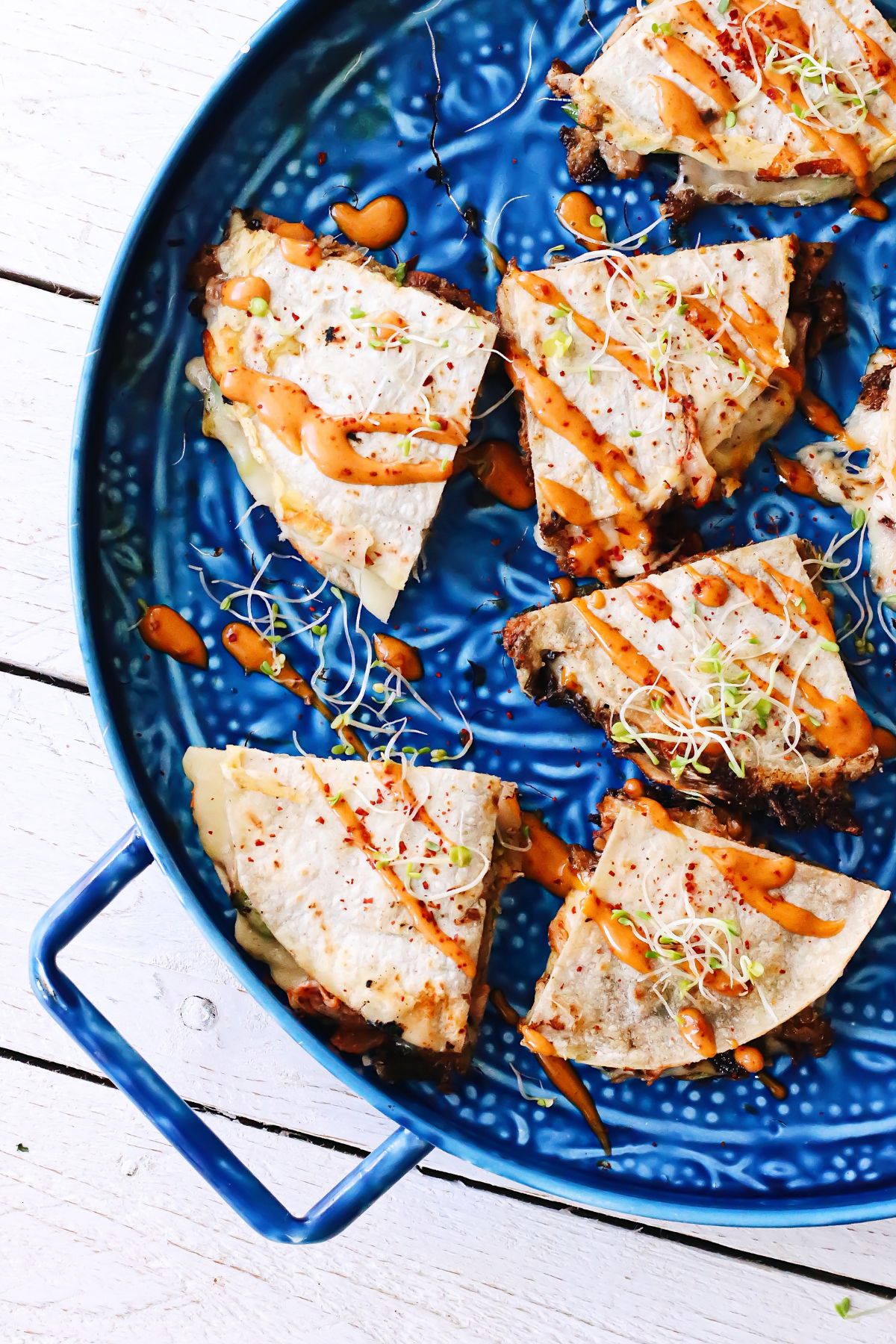 〰️ MINI QUESADILLAS: Fill small tortillas with shredded cheese, diced bell peppers, and cooked chicken or ground beef. Cook them on a griddle until the cheese melts and the tortillas are golden and crispy.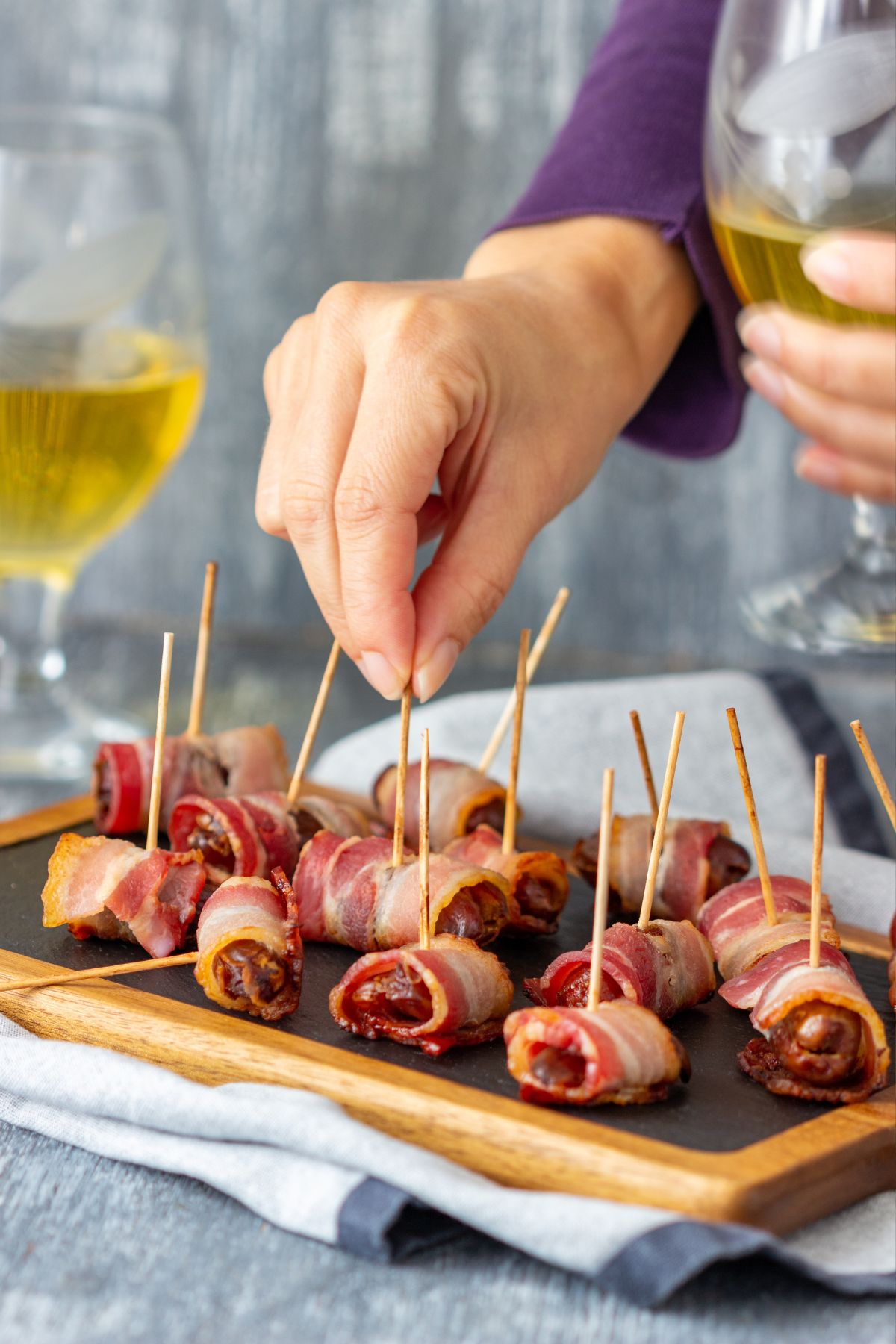 〰️ BACON-WRAPPED DATES: Wrap pitted dates with strips of bacon and secure them with toothpicks. Bake until the bacon is crispy and the dates are caramelized. It's a perfect combination of sweet and savory.
For that extra sweetness, you can also drizzle honey on them!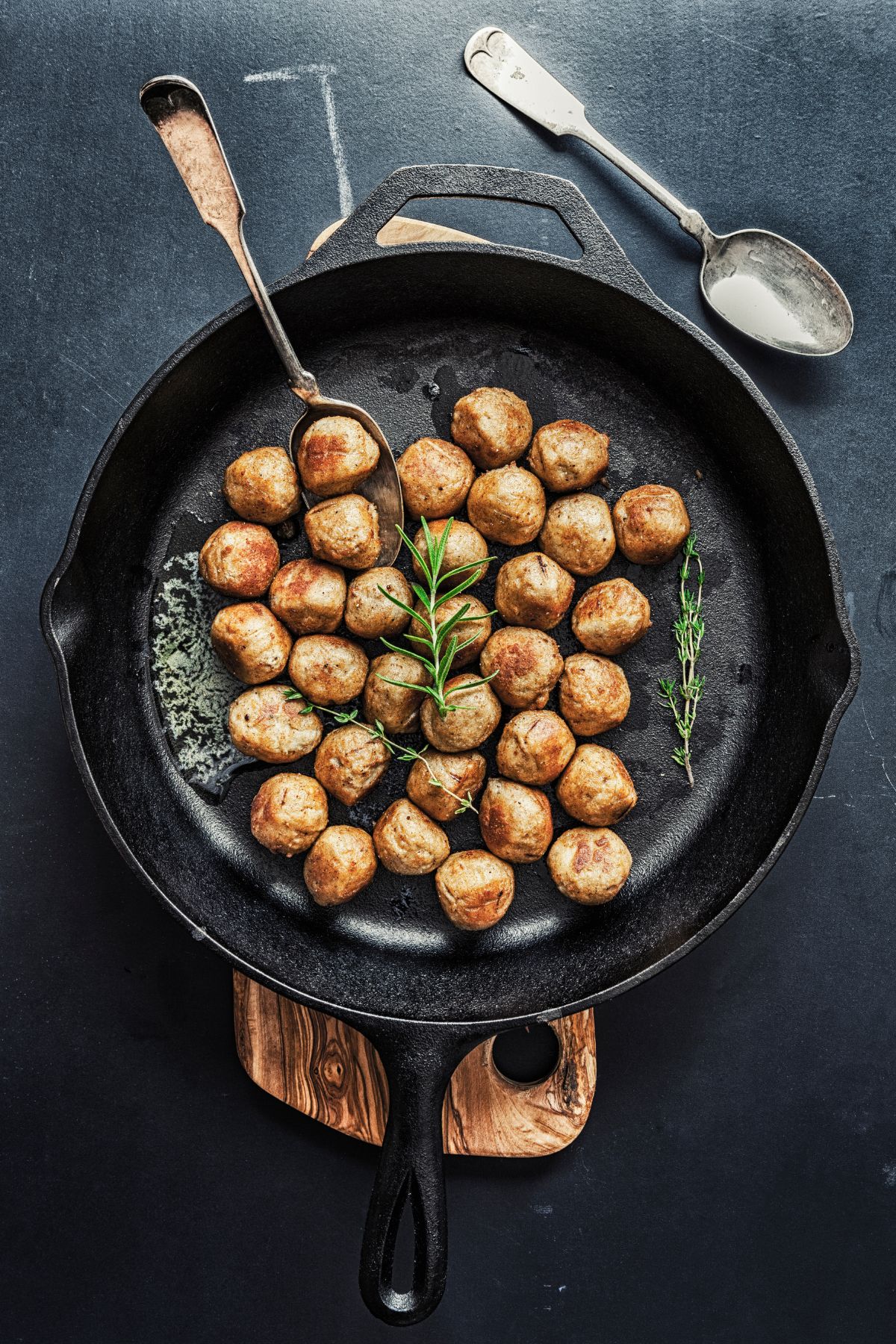 〰️ MINI MEATBALLS: Mix ground meat with breadcrumbs, egg, minced garlic, herbs, and spices. Roll the mixture into small meatballs and bake or pan-fry until cooked through. Serve with your favorite dipping sauce.
Okay. This is yummy. But if you've been here before, you know I'd say get a box of frozen meatballs and call it a day. Lol.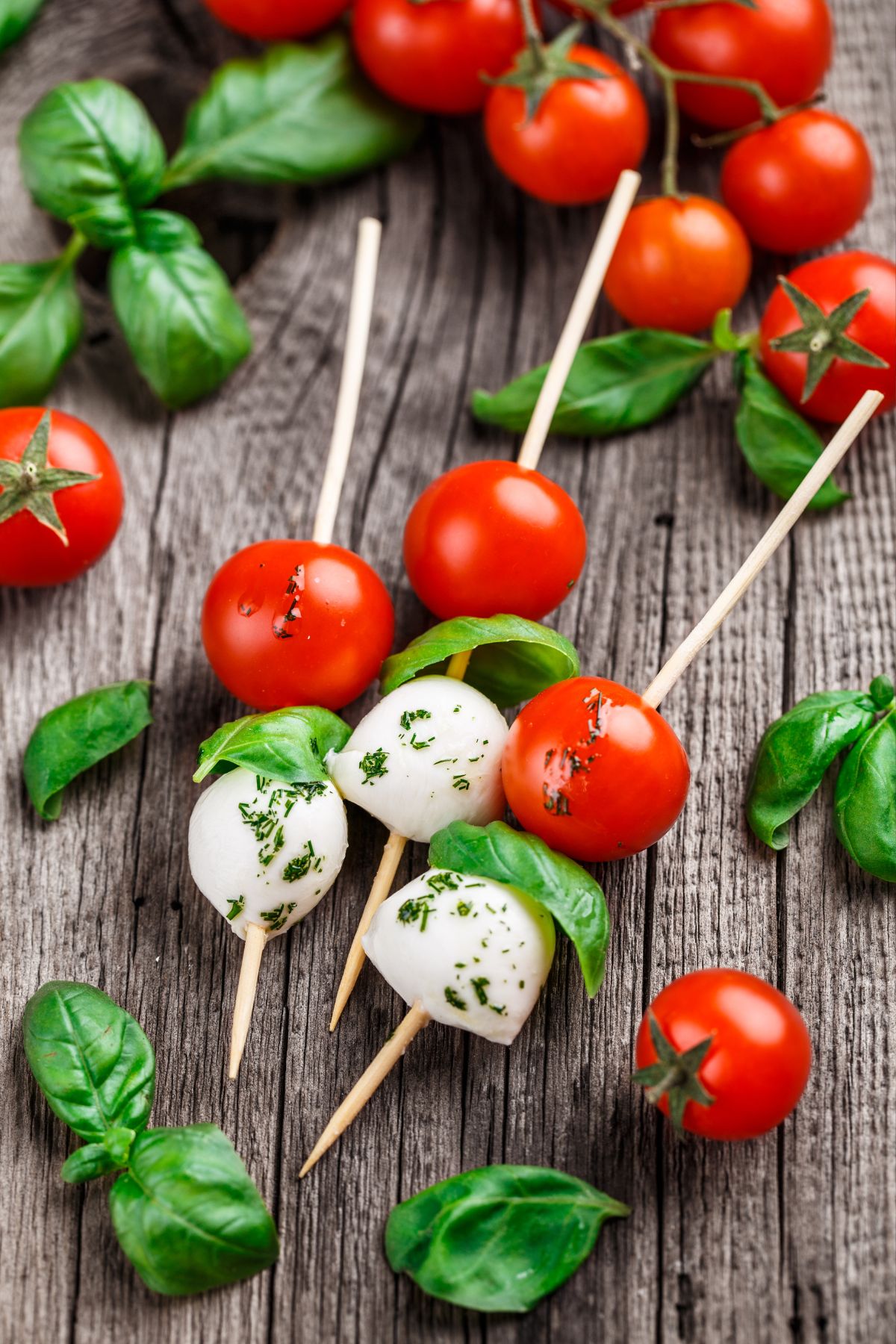 〰️ TOMATO AND MOZARELLA SKEWERS: Thread cherry tomatoes and bite-sized mozzarella balls onto skewers. Drizzle with olive oil, balsamic glaze, and sprinkle with fresh basil, salt, and pepper for a refreshing and elegant appetizer.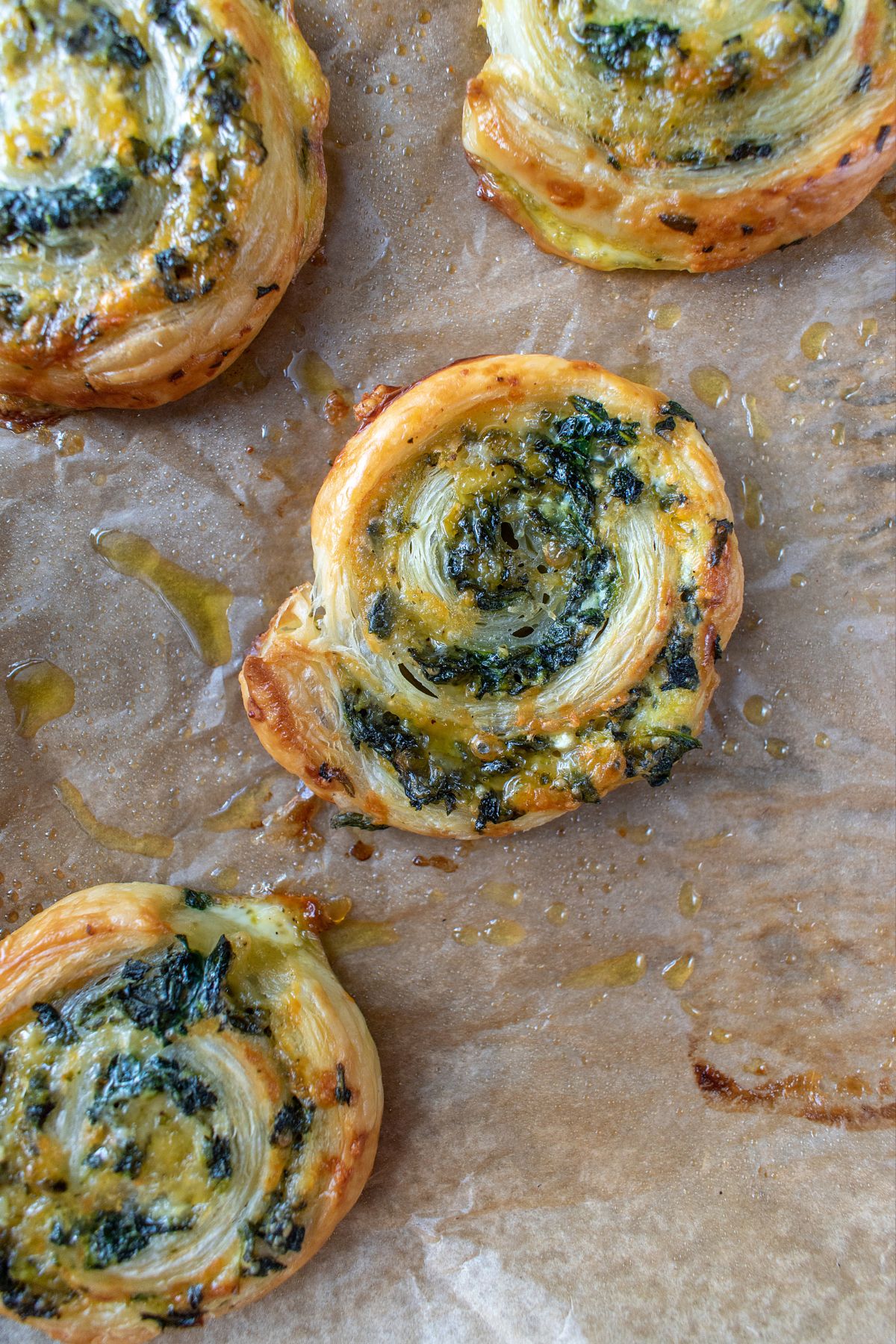 〰️ PUFF PASTRY WHEELS: Spread pesto, cream cheese, or a combination of both onto a sheet of puff pastry. Roll it tightly, slice it into pinwheels, and bake until golden and puffed. You can add additional ingredients like ham, cheese, or herbs for extra flavor.
Or you can also get a baguette and spread the pesto and cream cheese. Done and done.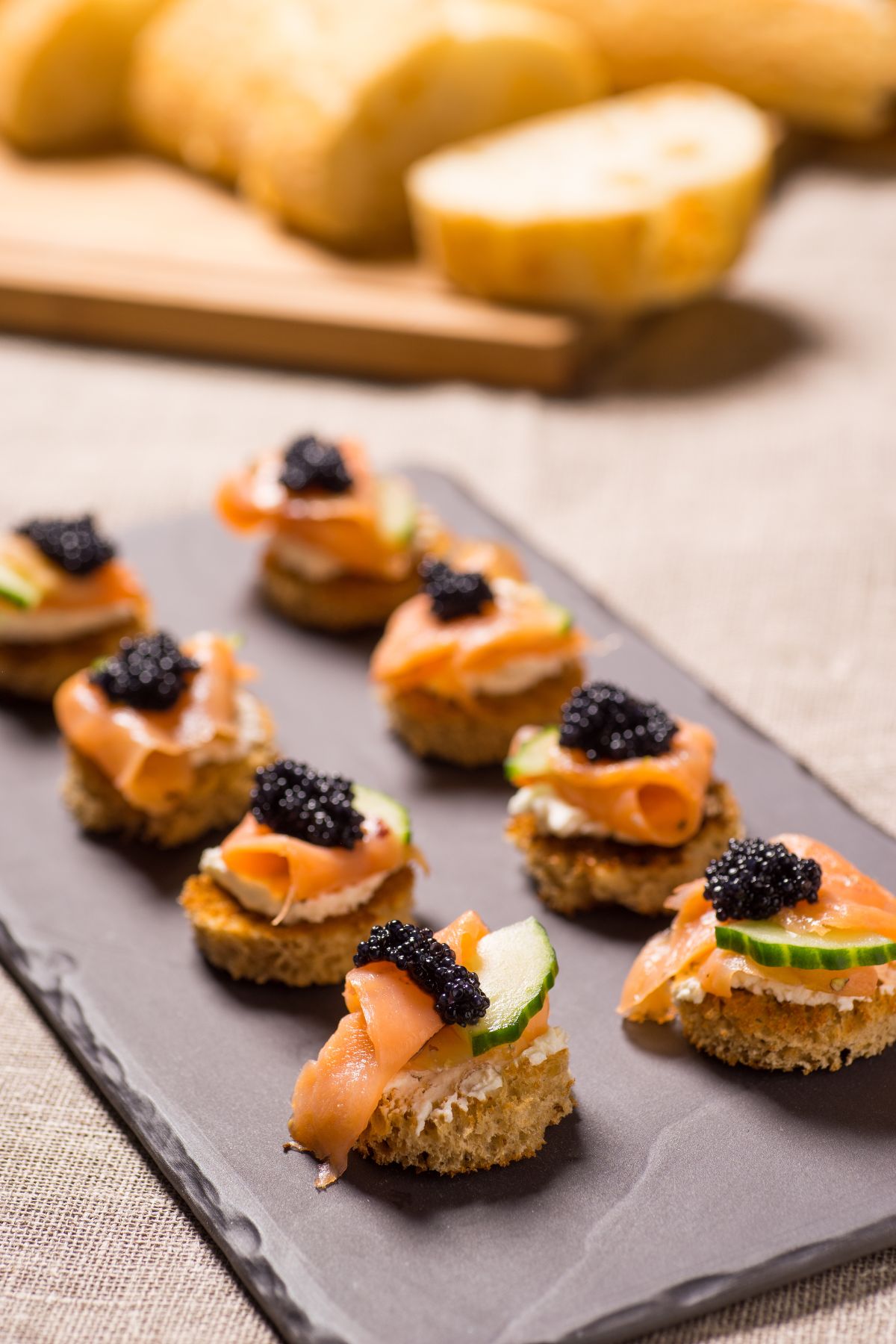 〰️ SMOKED SALMON CANAPES: Spread cream cheese onto crackers or sliced baguette rounds. Top with a slice of smoked salmon, a squeeze of lemon juice, and fresh dill or chives for a sophisticated and tasty appetizer.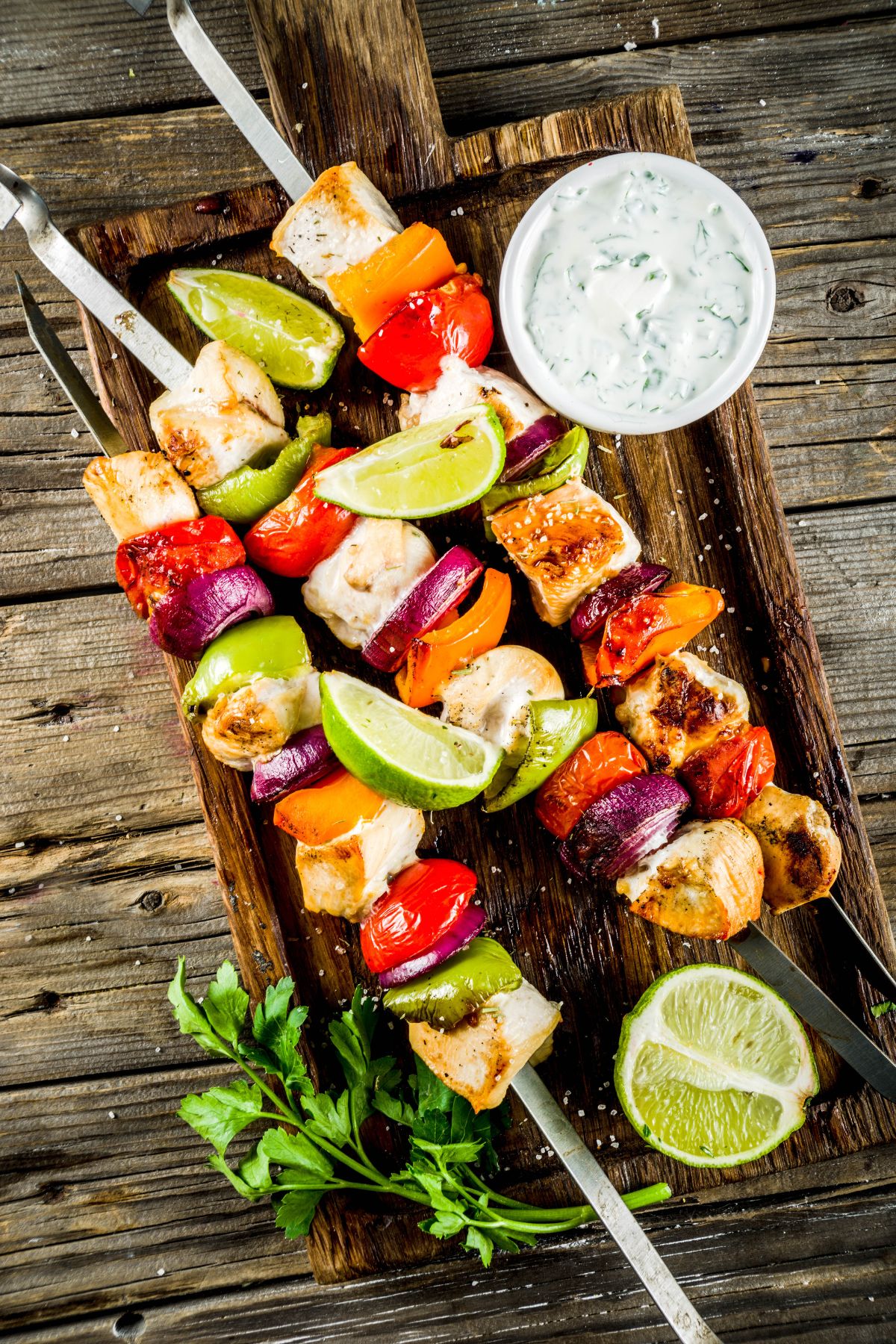 〰️ GREEK SALAD SKEWERS: Thread cucumber slices, cherry tomatoes, Kalamata olives, and feta cheese cubes onto skewers. Drizzle with olive oil, lemon juice, and sprinkle with dried oregano and salt for a quick and refreshing appetizer.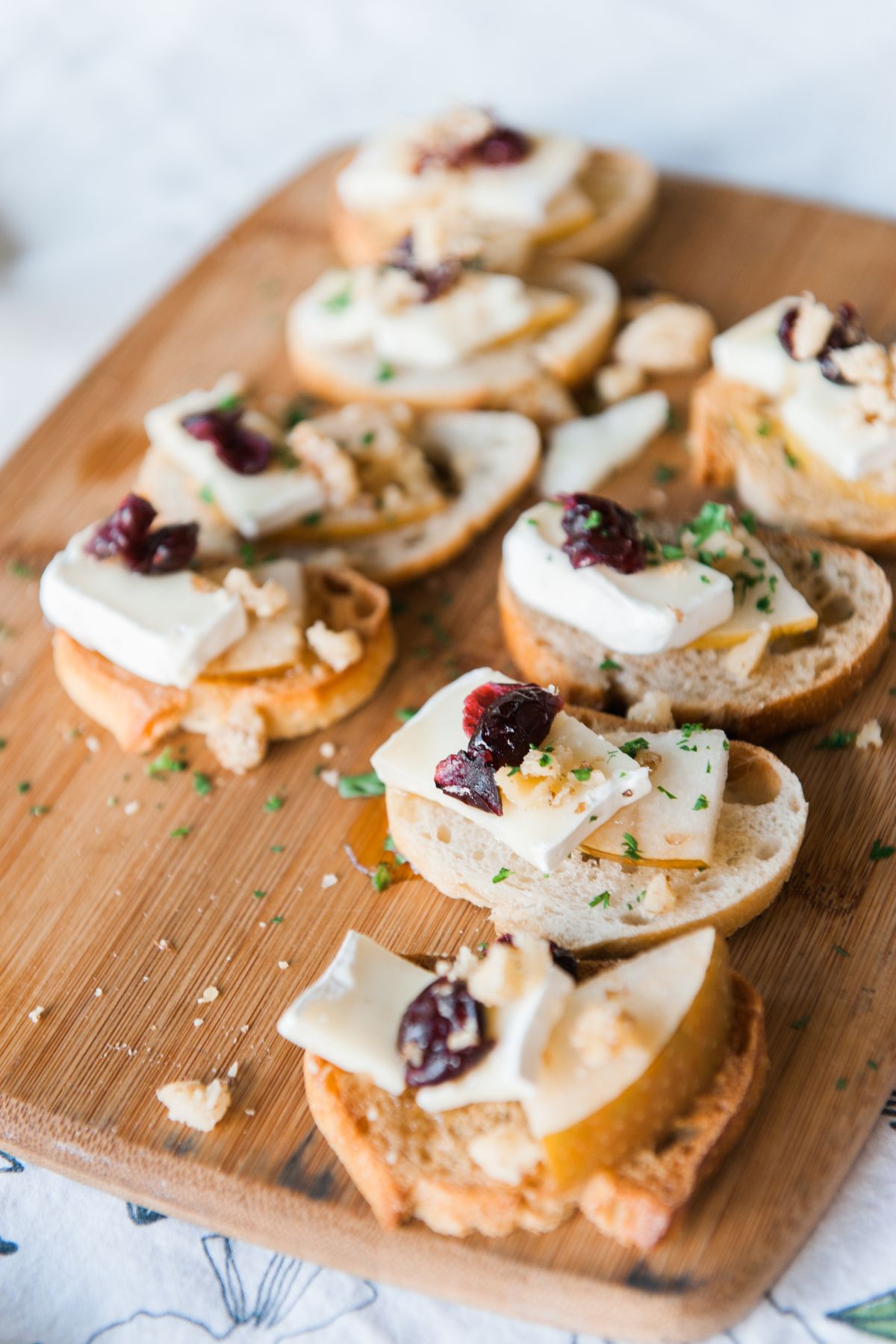 〰️ BRIE AND CRANBERRY PHYLLO CUPS OR BAGUETTES: Fill mini phyllo cups with a small piece of Brie cheese and a spoonful of cranberry sauce. Bake until the cheese is melted and the cups are golden. It's a delightful blend of sweet and creamy flavors.
Again, like what we've suggested many times get a baguette, slice them, and call it a day. Lol.
〰️ When we just want to whip out things quickly, these 15 last-minute easy appetizers come to the rescue, offering you an array of delicious and stress-free options for entertaining.
From simple skewers and bite-sized treats to elegant canapés and baked delights, these recipes will impress your guests without requiring hours of preparation.
So, the next time you find yourself hosting an impromptu gathering, rely on these effortless appetizers to create a memorable and enjoyable experience for everyone.
There you are lovelies! Last-Minute Easy Appetizers for Effortless Entertaining!