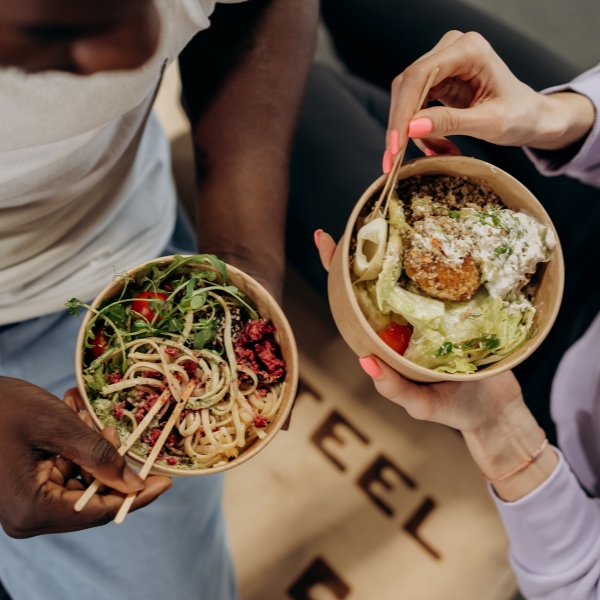 Feel Good Meals: Top 12. Nourish your soul. Mood-boosting dishes. Nutrition for happiness. Food that feels good. Deliciously happy. Comfort and joy. Start your day right with meals that will uplift your mood and brighten your day. Time to prepare food that will help you have a positive outlook!
Welcome to a culinary journey of feel-good meals designed to nourish not just your body but also your soul.
Food has a remarkable impact on our mood and well-being, and with the right ingredients and flavors, we can create dishes that can help us get in a better vibe – yeah, no more Debbie Downer.
OKAY, we know we reach for warm fries and meaty burgers to make us feel good. But it actually doesn't. We know that. As a matter of fact, anything deep-fried can make our body carry inflammation longer and makes us more tired (less energy) – so let's see what REAL food options we can consider to help us feel better. Not for a moment, but to set our day right.
In this curated collection, we present the top 10 feel-good meals that are not only delicious but also packed with nutrients to boost your mood. From wholesome salads to comforting bowls and energizing smoothies, each meal is thoughtfully crafted to support your overall well-being.
Whether you're seeking a hearty dinner after a long day or a nutritious breakfast to start your morning on a positive note, these recipes are designed to add a touch of happiness to your day.
So, let's delve into these feel-good meals and discover how they can elevate your mood, one delightful bite at a time. Bon appétit!
This site contains affiliate links. For more info, please see our full disclosure.

Feel Good Meals: Top 12
Grilled Salmon with Lemon and Dill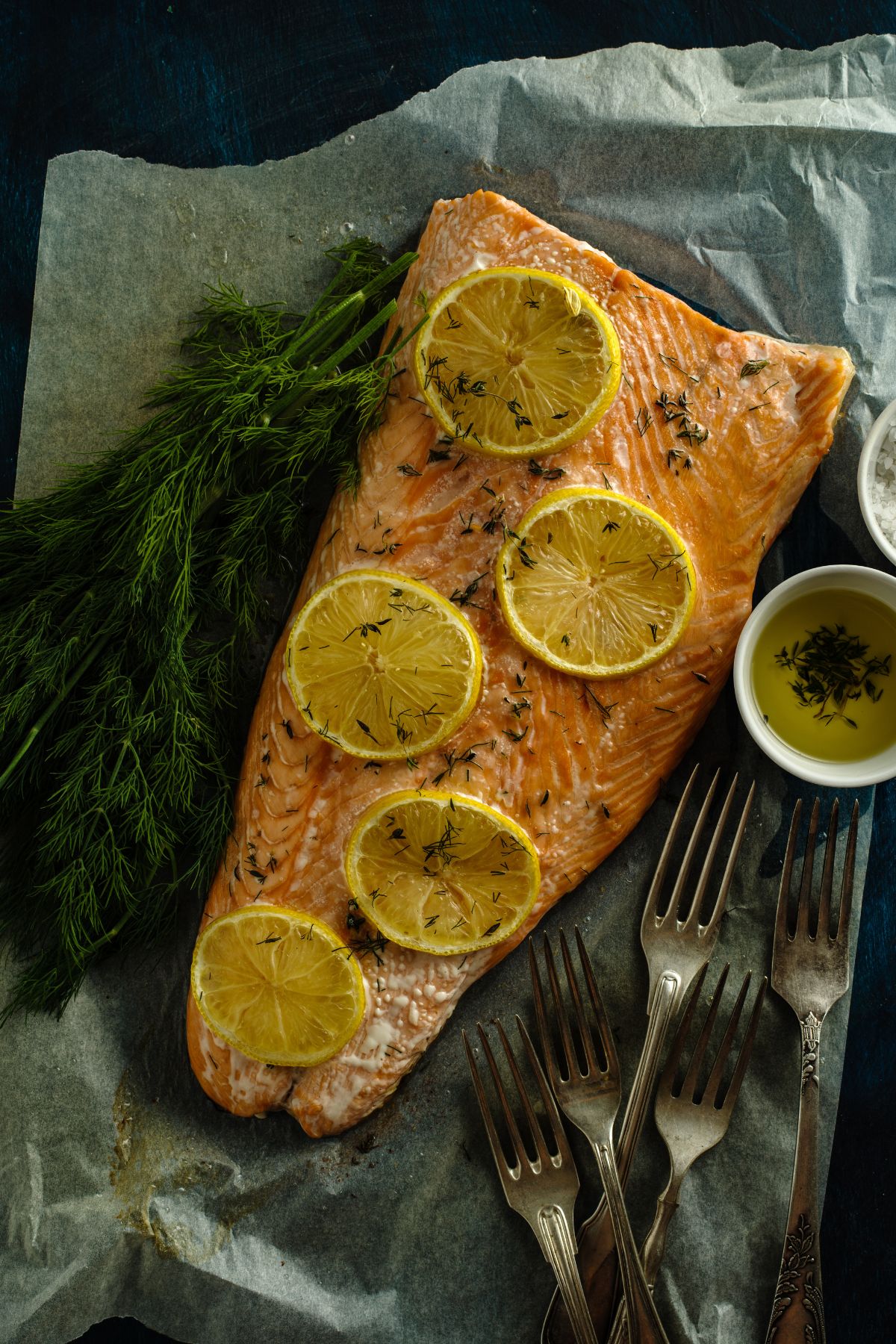 High in omega-3 fatty acids, grilled salmon with zesty lemon and fresh dill not only boosts your mood but also supports brain health.
Grilled Salmon with Lemon and Dill is a simple and flavorful dish that's perfect for a mood-boosting meal. Start by seasoning fresh salmon fillets with salt, pepper, and a drizzle of olive oil.
Grill the salmon over medium heat until it's cooked through and slightly charred.
Serve the grilled salmon with a squeeze of fresh lemon juice and a sprinkle of chopped dill for a refreshing and aromatic finish.
Chicken and Vegetable Stir-Fry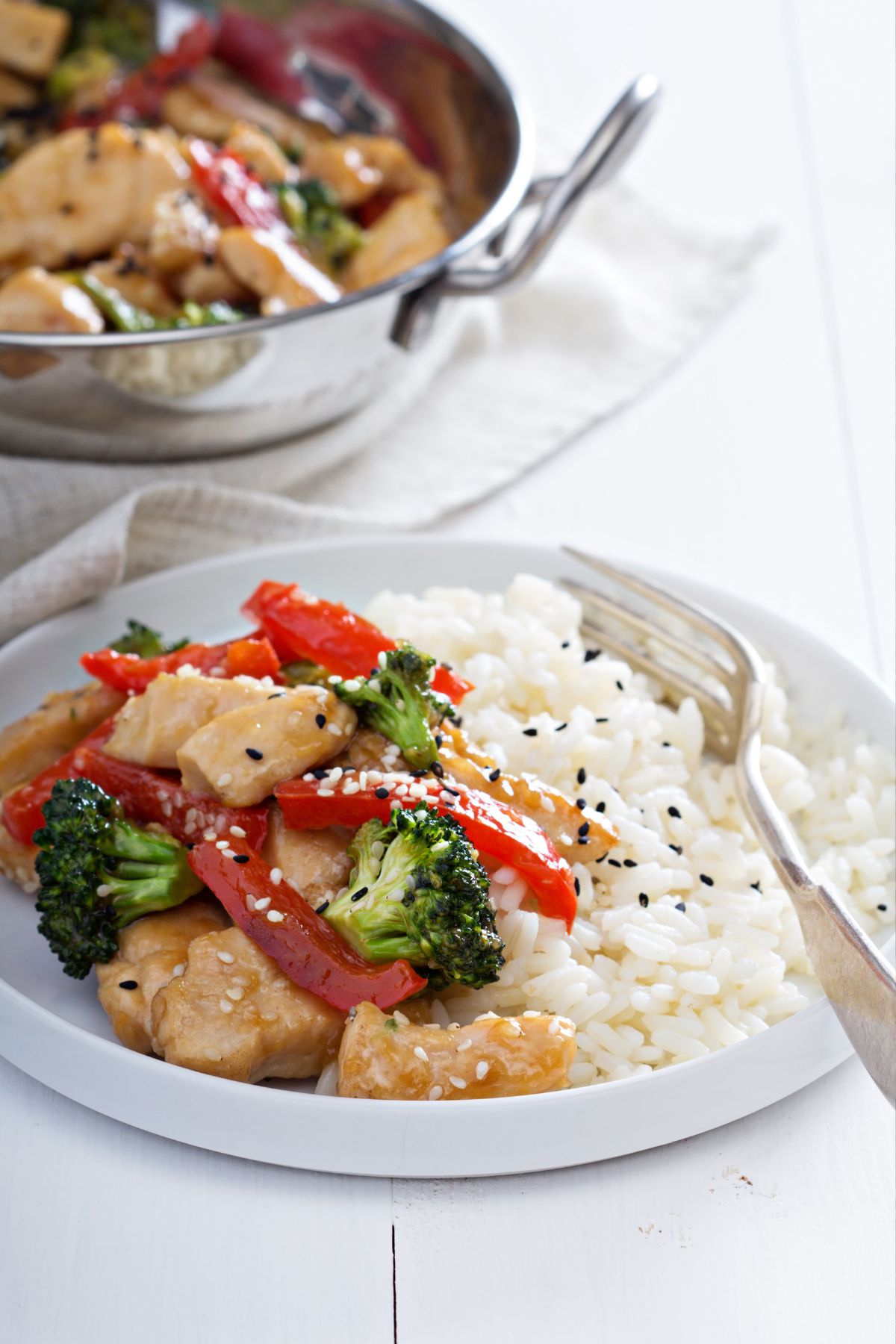 A colorful stir-fry with lean chicken and an assortment of vibrant vegetables offers a satisfying and nourishing option to uplift your spirits.
Start by thinly slicing chicken breast and stir-frying it in a hot pan with a little oil until cooked. Add an assortment of colorful vegetables like bell peppers, broccoli, carrots, and snow peas, and cook until tender-crisp.
Season the stir-fry with a savory sauce made from soy sauce, garlic, ginger, and a touch of honey. Serve over steamed rice or noodles for a delicious and mood-boosting meal!

Spinach and Goat Cheese Omelette (one of the easiest feel good meals to make!)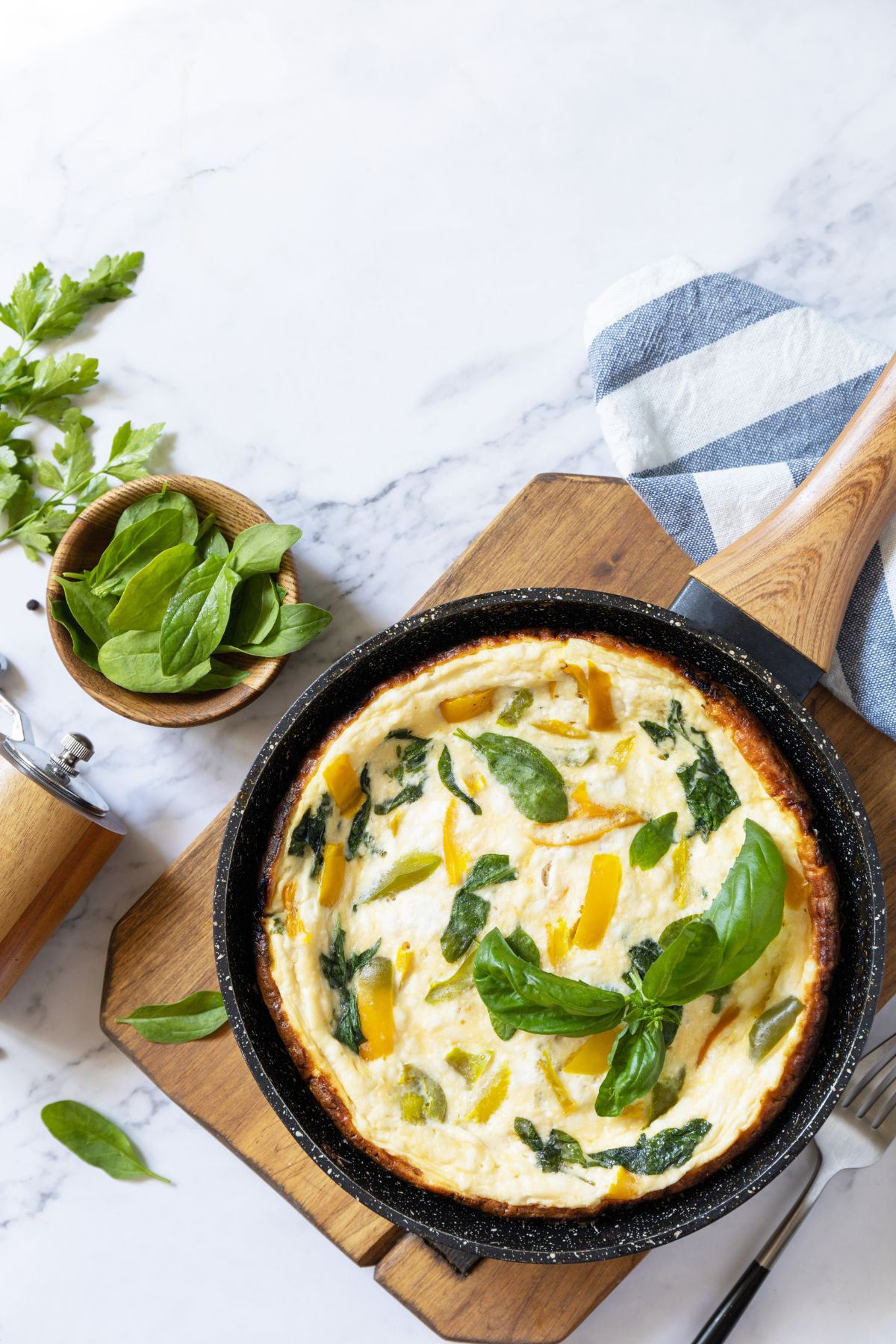 A protein-packed omelette with spinach and creamy goat cheese is a nutritious and mood-enhancing breakfast choice.
Begin by whisking eggs with a pinch of salt and pepper. In a hot skillet with a little oil, sauté fresh spinach until wilted, then pour in the beaten eggs.
Once the eggs begin to set, add crumbled goat cheese on one half and fold the omelette over. Cook until the cheese melts, and serve hot for a delicious and mood-enhancing breakfast!
Mixed Berry Smoothie (the "throw everything in a blender" type of feel good meals!)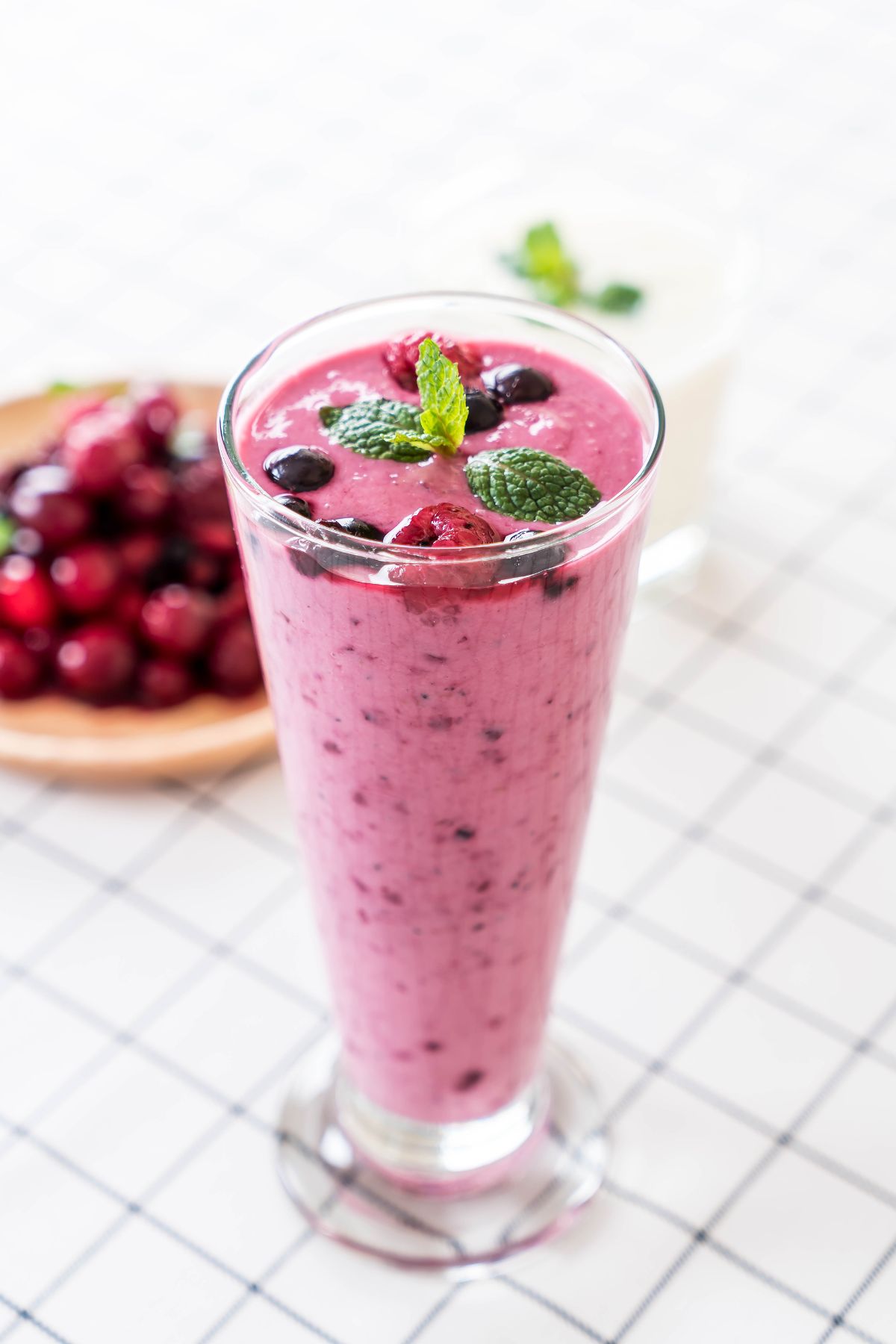 A berry-rich smoothie with a mix of blueberries, strawberries, and raspberries provides antioxidants to support brain health and elevate your mood.
To make a Mixed Berry Smoothie, blend together a mix of fresh or frozen berries, such as blueberries, strawberries, and raspberries, with a splash of yogurt or milk.
For added sweetness, you can include a drizzle of honey or a ripe banana. Blend until smooth.
Dark Chocolate and Almonds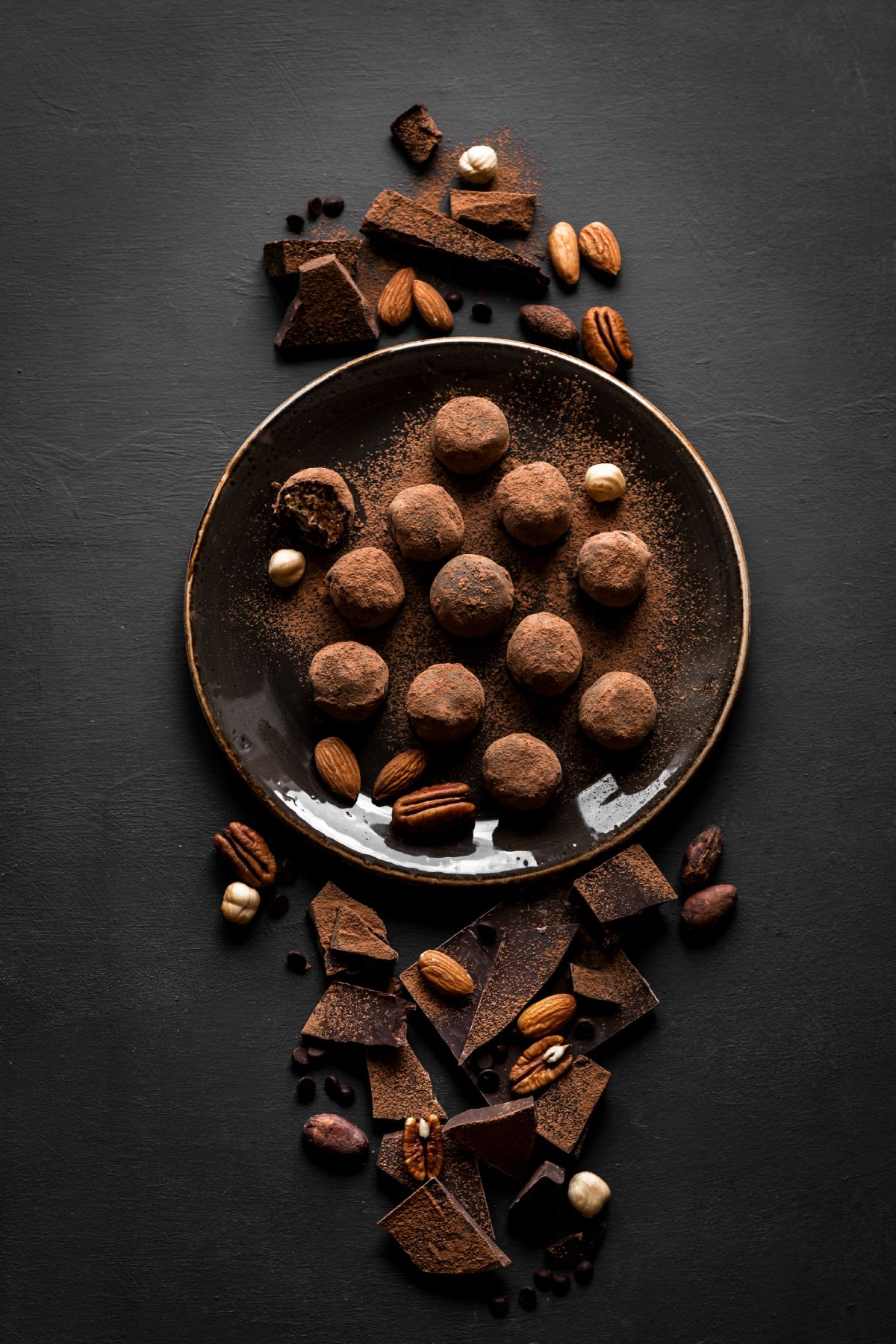 A small serving of dark chocolate and almonds provides a delicious and indulgent treat that can positively impact your mood.
You can eat them as a snack, but if you want to elevate it, you can combine melted dark chocolate chips or chunks with whole almonds in a bowl.
Toss until the almonds are coated with the chocolate, then spread the mixture on a baking sheet to cool and harden.
Mediterranean Quinoa Bowl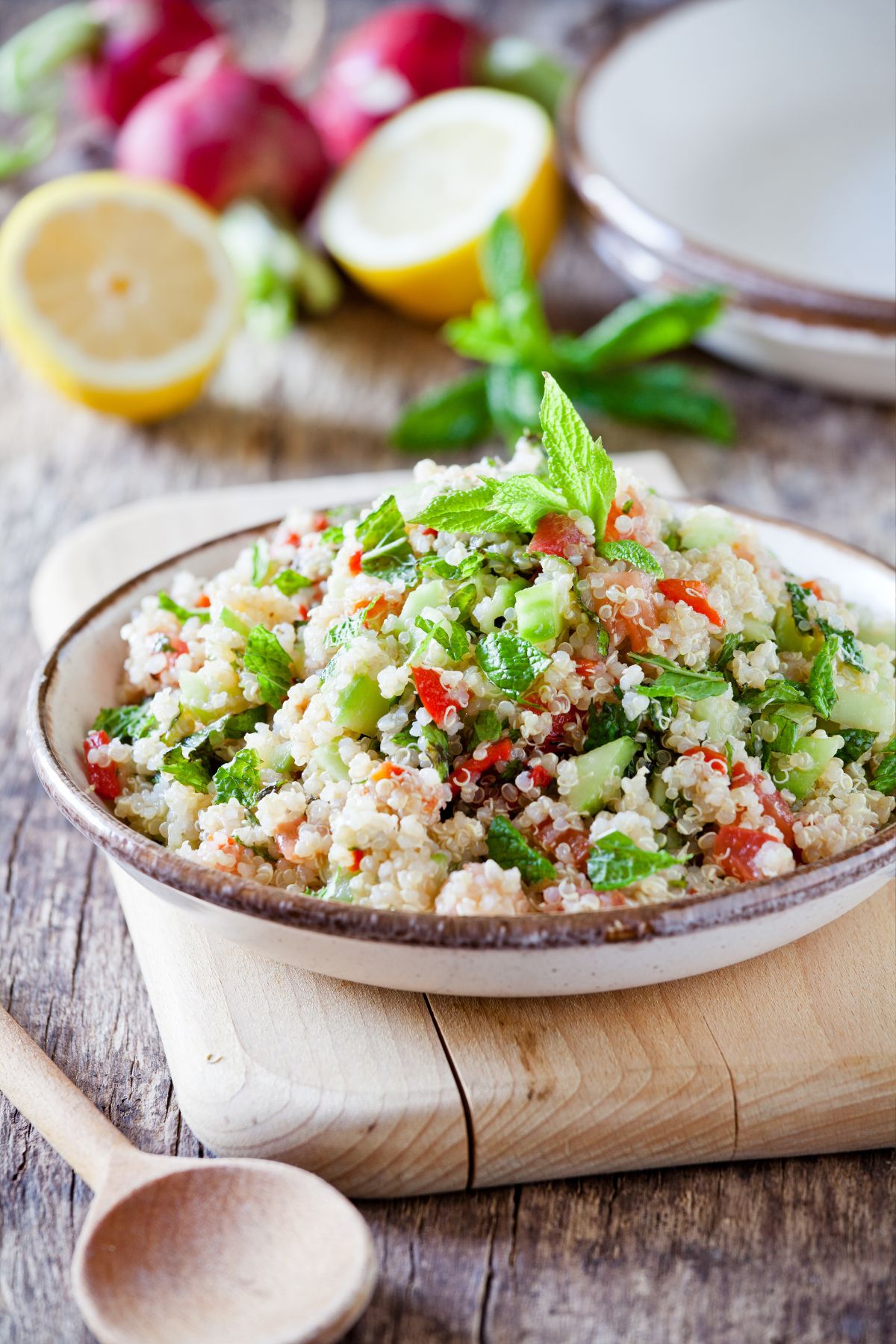 A colorful bowl featuring quinoa, roasted vegetables, chickpeas, and feta cheese offers a balanced mix of nutrients that can boost serotonin levels.
Start by cooking the quinoa according to the package instructions. In a separate bowl, toss together cherry tomatoes, cucumber, olives, crumbled feta cheese, and chopped fresh herbs like parsley and mint.
For the dressing, whisk together olive oil, lemon juice, minced garlic, and a pinch of salt and pepper.
To serve, layer the cooked quinoa in a bowl, top it with the Mediterranean salad mix, drizzle with the dressing, and enjoy this flavorful and nutrient-packed bowl that will leave you feeling nourished and uplifted!

Grilled Chicken and Sweet Potato Mash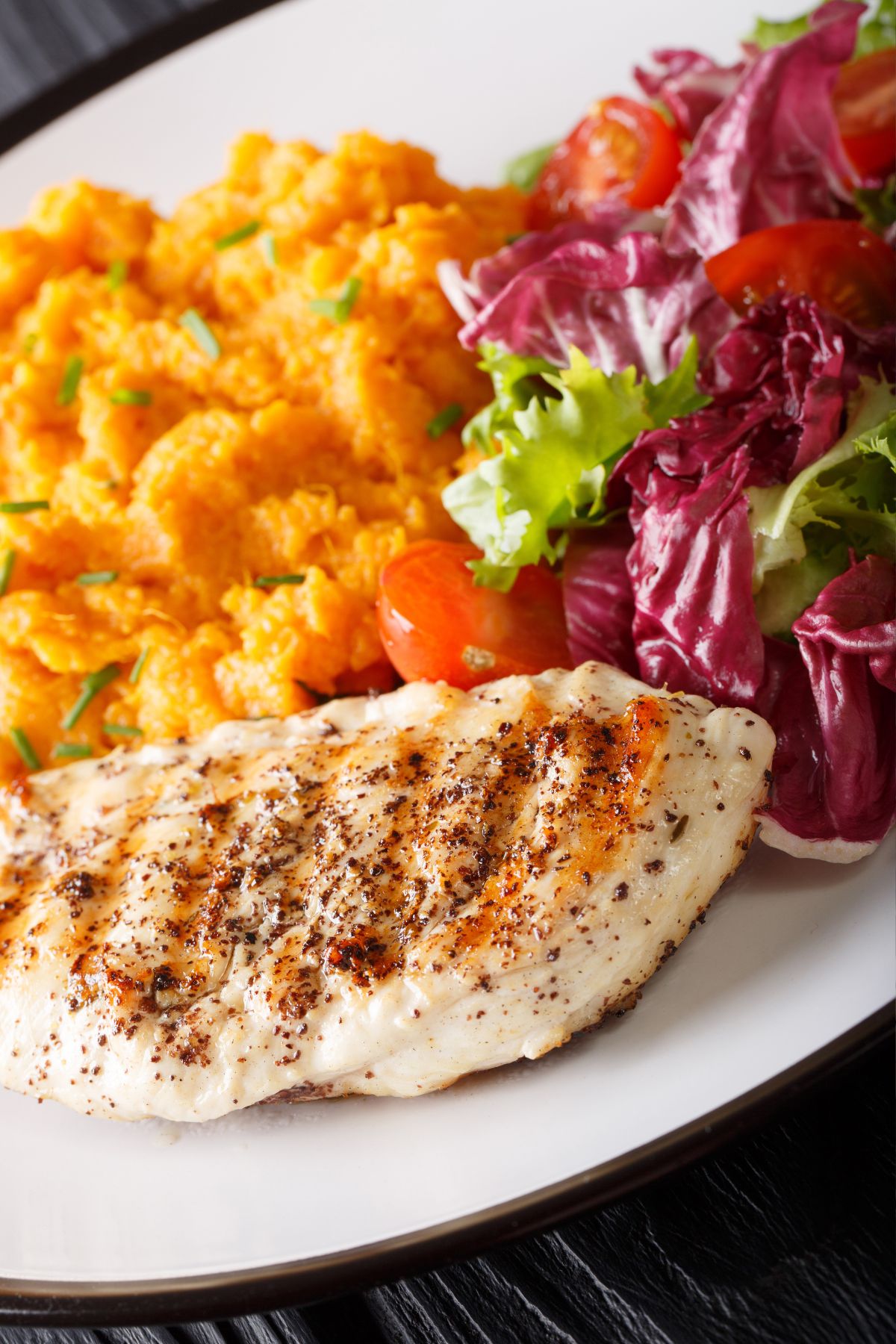 Grilled chicken, high in protein, paired with sweet potato mash, rich in complex carbohydrates, can help stabilize blood sugar levels and promote a positive mood.
Start by marinating chicken breasts in a mixture of olive oil, garlic, and your favorite herbs and spices. Grill the chicken until cooked through and slightly charred.
Meanwhile, roast sweet potatoes until tender, then mash them with a dash of milk and a pinch of cinnamon for a delightful side.
Serve the grilled chicken alongside the sweet potato mash for a comforting and nutritious dish that will leave you feeling satisfied and in a better mood!
Whole Grain Pasta with Pesto and Cherry Tomatoes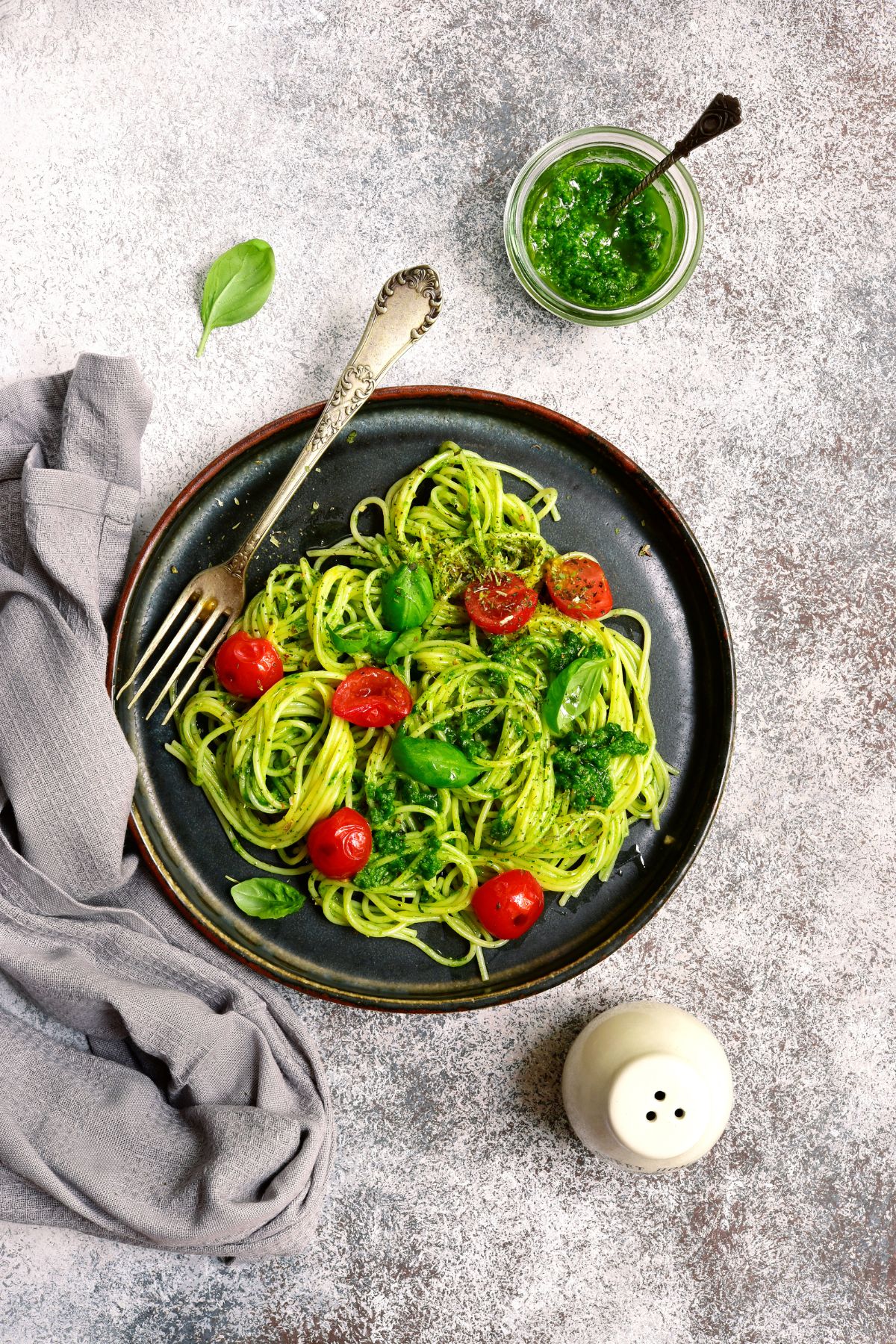 Whole grain pasta paired with basil pesto and cherry tomatoes is a tasty and mood-boosting meal that satisfies both the palate and the mind.
To make Whole Grain Pasta with Pesto and Cherry Tomatoes, start by cooking whole-grain pasta until al dente. In a food processor, blend fresh basil leaves, pine nuts, garlic, Parmesan cheese, and olive oil to make a flavorful pesto sauce.
Toss the cooked pasta with the pesto and halved cherry tomatoes, and season with salt and pepper to taste. Serve this delicious and nutritious pasta dish warm or cold for a delightful meal that will uplift your mood and satisfy your taste buds!
Veggie and Chickpea Curry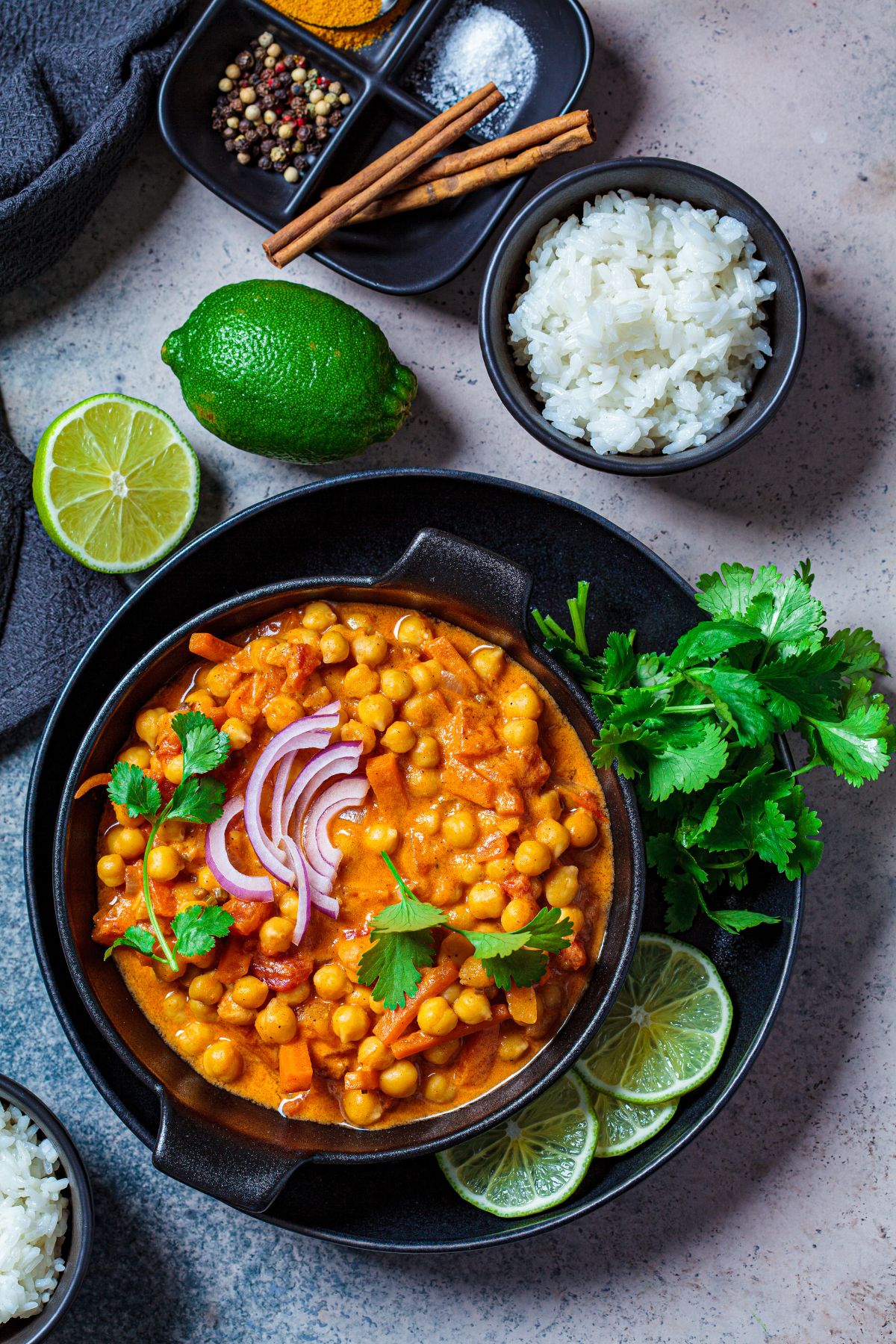 A flavorful vegetable and chickpea curry infused with spices like turmeric can help reduce inflammation and promote a sense of well-being.
Start by sautéing onions, garlic, and ginger in a pan until fragrant. Add your favorite vegetables, such as bell peppers, carrots, and cauliflower, and cook until tender.
Pour in coconut milk and vegetable broth, then add cooked or canned chickpeas. Season with curry powder, turmeric, and a pinch of cayenne pepper for some heat, and let the flavors simmer together.
Serve this aromatic and hearty curry over steamed rice or with naan bread.
Avocado Toast with Poached Egg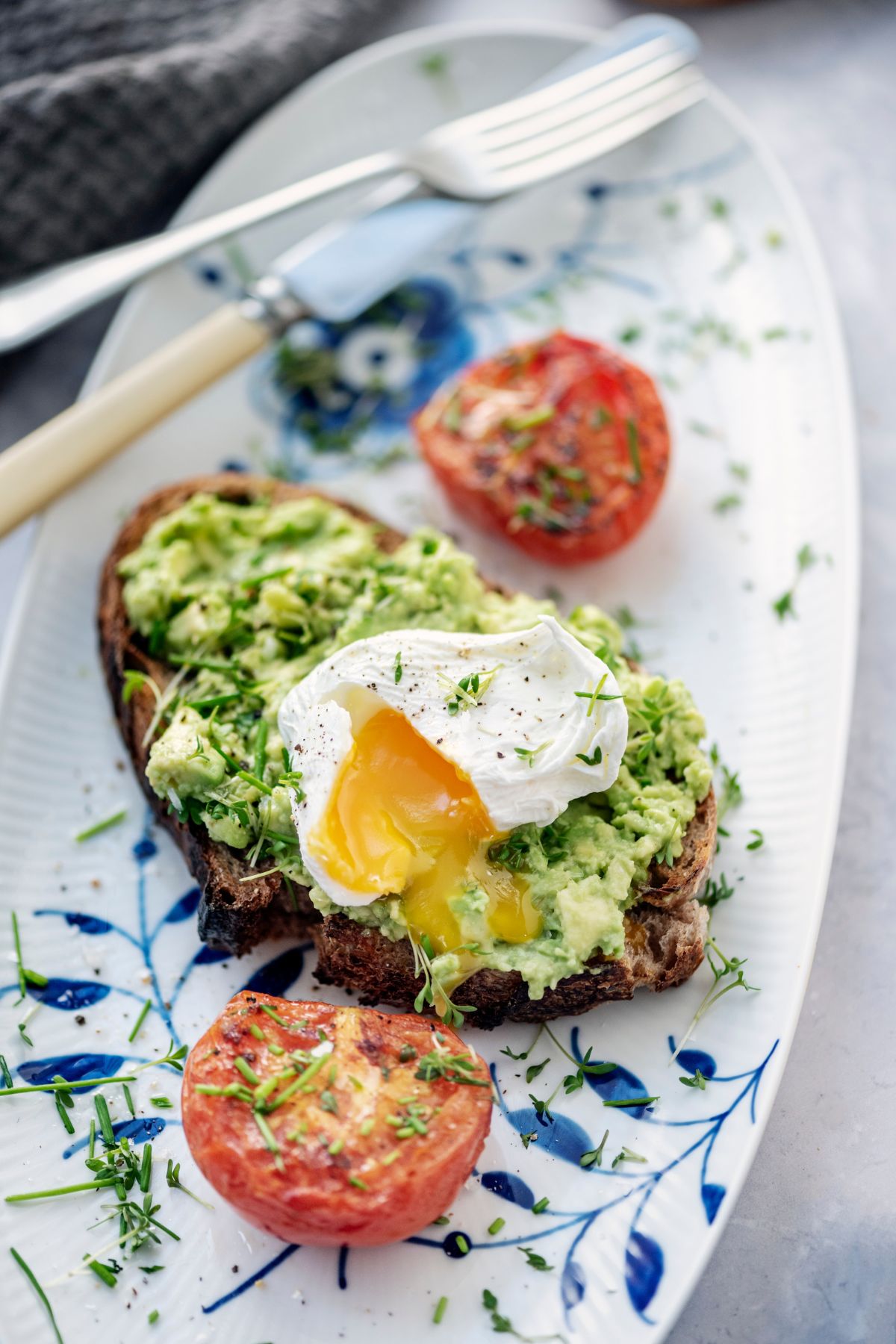 A satisfying and nutritious breakfast to lift your spirits.
Start by toasting whole-grain bread until crisp. In the meantime, prepare the poached eggs by bringing a pot of water to a simmer and adding a splash of vinegar.
Carefully crack the eggs into the water (with a little vinegar) and poach for about 3-4 minutes until the whites are set but the yolk is still runny. Mash ripe avocados with a squeeze of lemon juice and spread the mixture onto the toasted bread.
Top with the poached eggs, and season with salt, pepper, and a sprinkle of red pepper flakes for a delicious and mood-boosting breakfast or brunch option!
Caprese Salad with Balsamic Glaze (one of our readers' fave feel good meals!)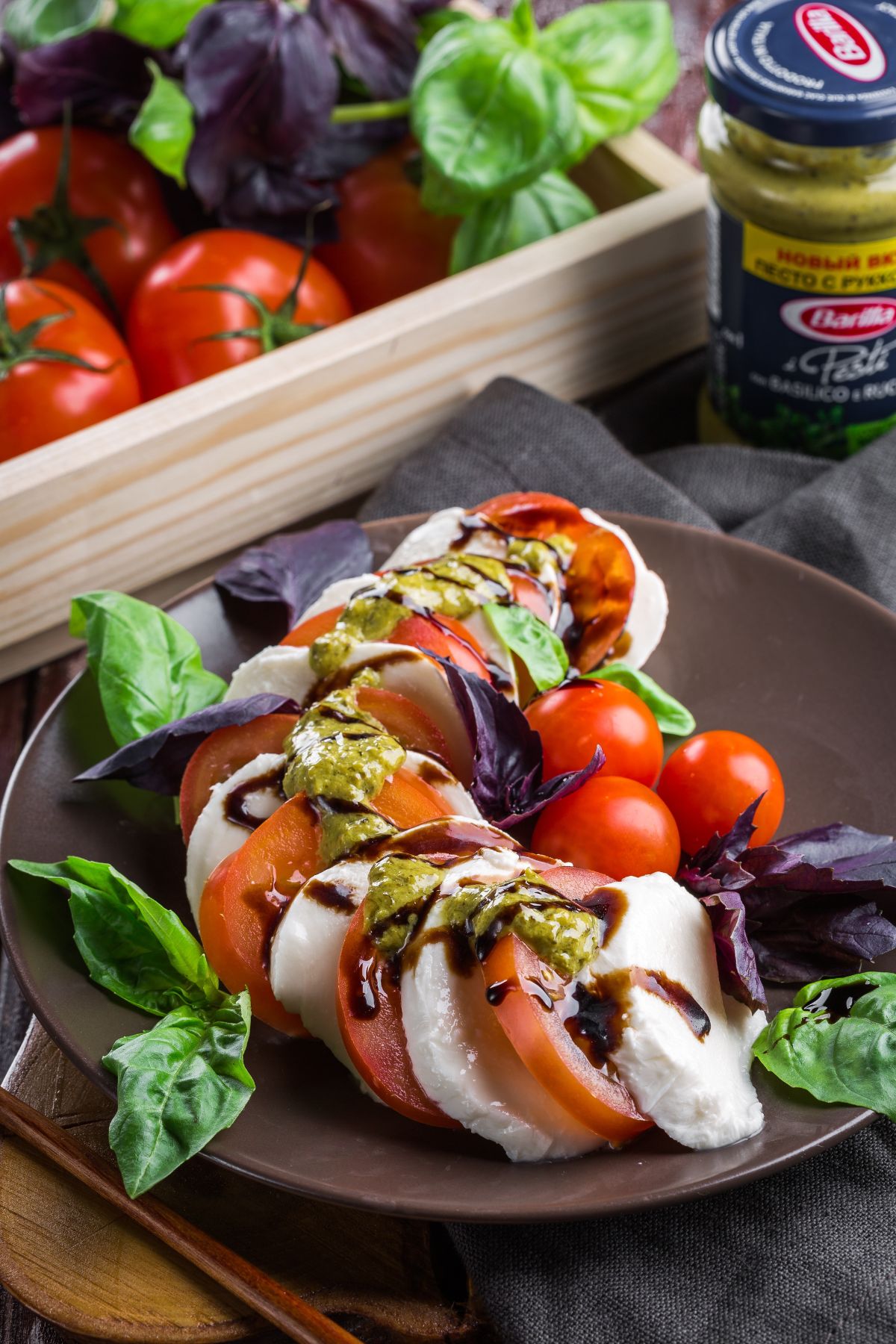 A fresh and flavorful salad to put a smile on your face.
To make Caprese Salad with Balsamic Glaze, start by layering slices of ripe tomatoes and fresh mozzarella on a serving platter.
Tuck fresh basil leaves between the tomato and mozzarella slices for added flavor. Drizzle a balsamic glaze or reduction over the salad, and season with a pinch of salt and pepper.
This classic Italian salad is a delightful combination of sweet tomatoes, creamy mozzarella, and aromatic basil, all brought together with the tangy sweetness of the balsamic glaze.

Lentil Soup with Fresh Herbs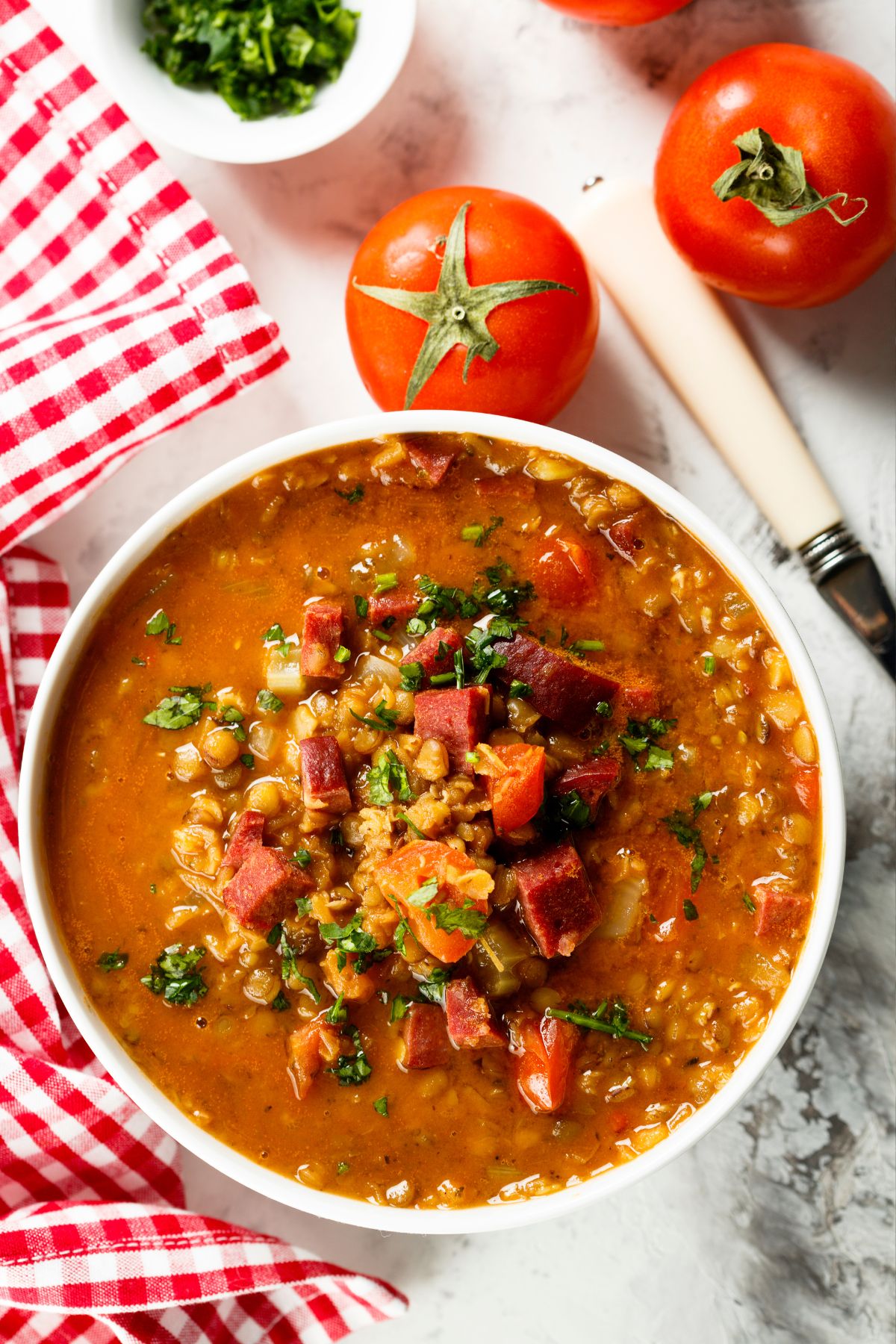 A comforting and nutritious bowl to boost your mood.
Start by sautéing onions, carrots, and celery in a pot until softened. Add rinsed lentils and vegetable broth to the pot, and bring to a simmer.
Let the lentils cook until tender and then stir in a mix of fresh herbs, such as thyme, rosemary, and parsley, for added flavor.
Season with salt and pepper to taste, and serve this comforting and nutrient-rich soup hot for a delicious and mood-enhancing meal!
〰️ These top 10 feel-good meals offer a delectable fusion of flavors and wholesome ingredients that not only satisfy your taste buds but also promote a sense of well-being.
Although we understand that Cheetos and chips absolutely also make me feel better at the moment, practicing choosing a "real" meal and voting for that "mindful" and "healthy" part of yourself is always a better idea in the long run.
Food has a powerful connection to our moods and emotions, and these thoughtfully crafted recipes have the potential to uplift and nourish both body and soul.
Remember, food is an essential part of self-care, and choosing meals that enhance your mood can have a positive impact on your overall well-being. Embrace the power of these feel-good meals in your daily life, and savor the happiness they bring with every bite.
There you are lovelies! Feel Good Meals: Top 12!