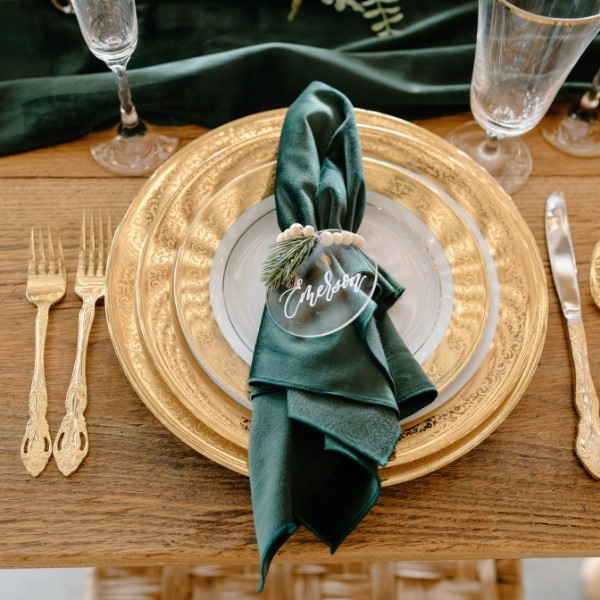 Easy Wedding Escort and Place Card Guide. Please be seated! Looking for to DIY wedding escort card? Wedding place card ideas? Wedding table place card ideas? Seating card ideas? Finding ways to creatively display escort cards and place cards? In this guide, we are sharing easy wedding escort and place card ideas!
Let's go over the difference between an escort card and a place card, shall we?
Wedding escort cards indicate the name of a guest and the table where they can be seated. Escort cards give the guests a choice to take a seat of their own choice on the mentioned table. They are typically placed at the entrance of your reception venue, so the guests know how to proceed and where they need to sit.
In contrast, place cards are a more formal form of wedding cards that guide the guests to the specific seat they have to take at a table. Place cards are situated on tables with the names of guests and their seats.
Another approach is a seating chart that breaks down the names of each person for each table. As the guest/s walk to their table, the place card will be on the seat they will be sitting on.
Wondering which one you need for your wedding? Don't worry; you'll get to know more with this guide!
This site contains affiliate links. For more info please see our full disclosure.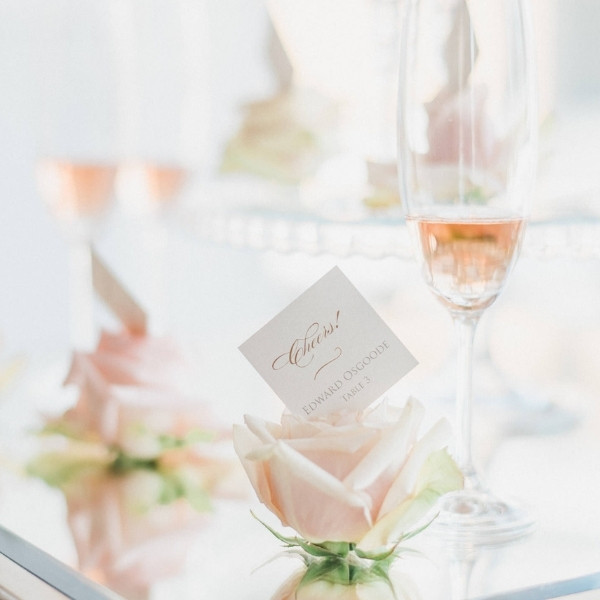 Easy Wedding Escort and Place Card Guide
Type of vibe
Whether or not you need wedding escort and place cards, first think about the wedding event. What type of vibe do you choose to have?
If you're having a formal sit-down dinner, it will be best to have both; wedding escort cards and place cards. The escort card will be easier for the guests to find their tables.
You also need to have wedding escort and place cards if you have asked your guests to make specific food selections on RSVP. You can then easily mark their plates with colored napkins or cards with indicators to help the server/caterer know about their

food choice

and/or dietary restrictions.
On the other hand, if you're having a casual wedding event, you can go for escort cards only and let the guests decide where they want to sit at that specific table. Also, this works best if you are doing a family-style or

buffet-style

food serving.
The vibe you want to achieve for your wedding will determine how everything else will be set up and designed.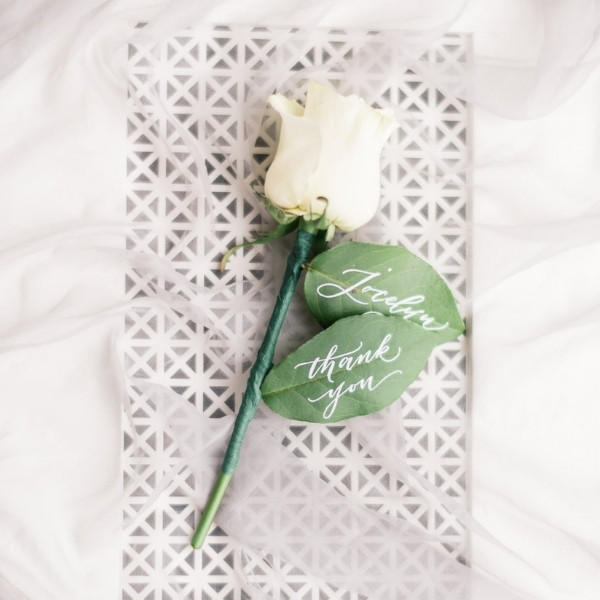 Pros and Cons
The main con for escort cards is that it might take a while for the guest to find their name. Unless, of course, you have arranged them in alphabetical order. Even so, some of them might be moved around as well. Pairing your escort card with a seating chart (with floor plan) will help your guests find their name and table much faster and easier.
For the place cards, it's unavoidable that some guests might switch seats, especially if they are close friends or family. Ensure to include clear labels of their food choices and/or dietary restrictions so that the server will not have any confusion and advise your guest to take the place card with them if and when they move seats.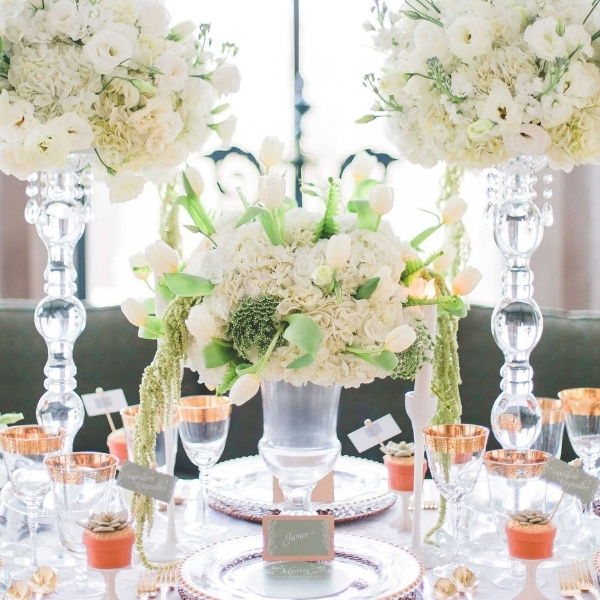 Number of Guests
How many guests are you having at your wedding? If it's around 40-50, escort cards and even just a seating chart will do the job. But if your guest list exceeds 100 people, we would advise you to have place cards to have a better idea of the seating arrangement.
Type of Escort and Place Cards
You can opt for escort cards ranging from edible small cookies to glass bottles to cards clamped on a board. The ideas are endless, and so is your creativity!
Like escort cards, you can choose from various place cards, whether they are handwritten or printed. You can also DIY your own wedding place cards by adding a personal touch to them.
As for the size of your wedding escort and place cards, they should be no bigger than a business card.
For a seating chart that will be paired with your escort and place cards, you can easily order them together online like these!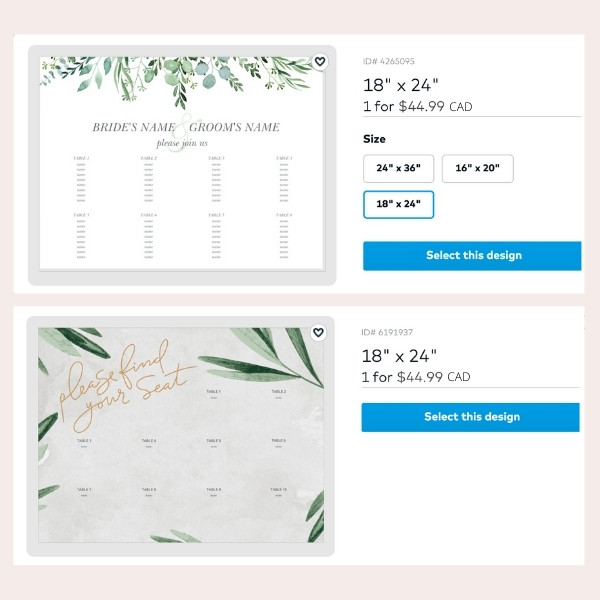 DESIGN TIP: Find a seating chart that is more on the classic design side. This way, you can keep the place card super simple. You can download your free wedding planning kit here, which includes wedding stationery templates that you can use and easily print at home! Meaning you don't have to handwrite everything. You can use your computer's handwriting fonts and print your cards from home!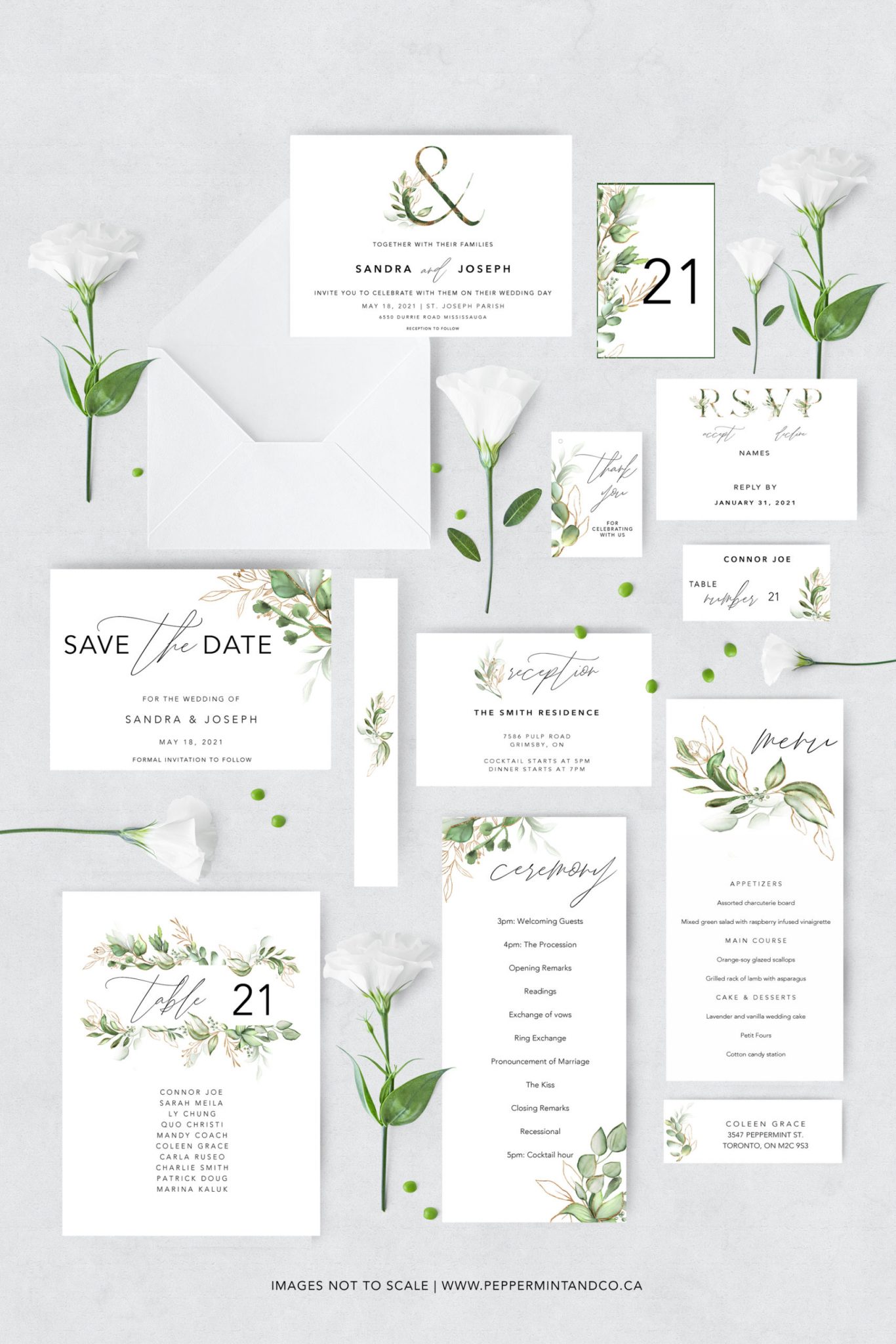 DESIGN TIP #2: You can edit the Vistaprint seating chart and do the chart alphabetically instead of per table. Or, if you have more than 100 guests, you can also print 2 copies and put them up on both sides, so it will make the flow of the guests smoother, instead of guests lining up on one side to find their name and table.
DESIGN TIP #3: You can also print a "per table" breakdown, put them in a frame, and place them on a table. This is a great DIY and affordable option if you do not want to go for a printout.
How to Name on Escort and Place Cards
There are many ways of going about this – refer to "type of vibe." This will determine how you would like your guests to be addressed.
You can keep it formal and include their full name. You can match this with how you addressed them in your wedding invitation and how they have RSVPd.
But also, you can make it super fun! If you have "a.k.a.'s" for specific guests, especially those you are close with, keep it fun by adding those in and having their names underneath it!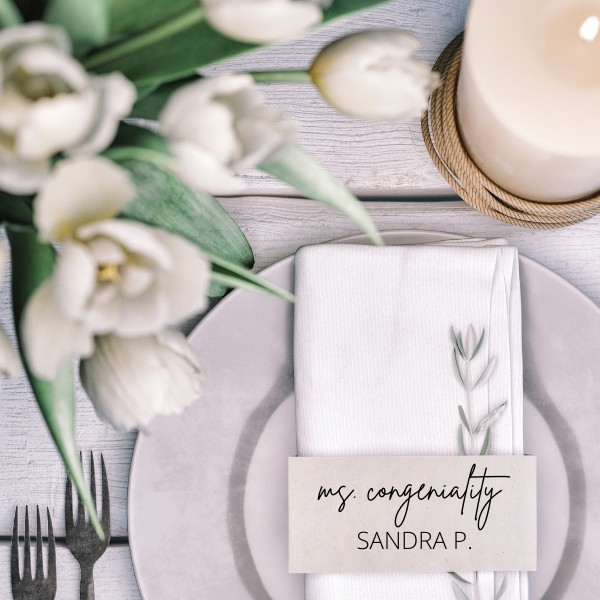 You can also make the first name larger than the last name you can put it right underneath it. This will make it easier for your guests to find their names through the rows of escort cards.
There are no "hard" rules on how you should proceed with this. But of course, we are here to help you find your best approach, as well as share creative and design tips to help you make things extra special!
There you are lovelies! Your Easy Wedding Escort and Place Card Guide!