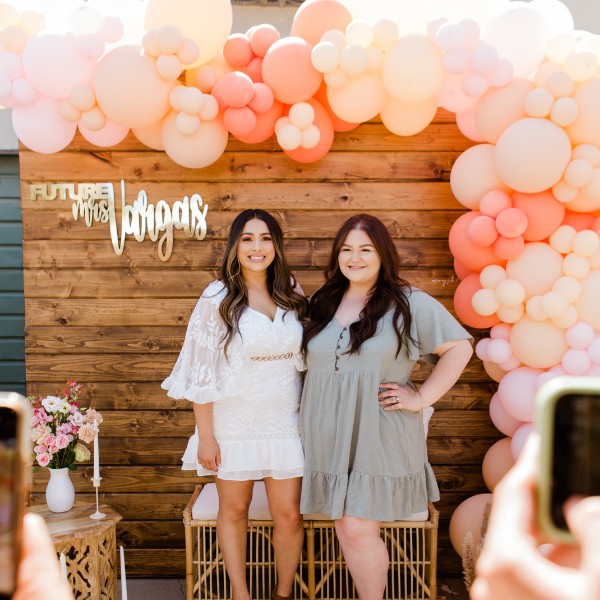 How To Plan The Perfect Bridal Shower: 10 Tips. Time to celebrate the newlywed-to-be! Shower the bride with love. Fun and fabulous. Host a seamless bridal shower. Celebrate the bride-to-be. A bridesmaids' guide to planning the perfect bridal shower.
QUICK ANSWER: Determine the date and time, set a budget, select a theme, choose the venue, plan the menu, organize activities, decorate, send invitations, and capture memories.
This site contains affiliate links. For more info, please see our full disclosure.
Planning a bridal shower is an exciting and special undertaking that allows you to honor the bride-to-be and create an unforgettable event for her and the guests.
It's an opportunity to celebrate the upcoming wedding and shower the bride with love, support, and well wishes.
However, orchestrating a perfect bridal shower requires careful planning and attention to detail. From choosing the right venue to creating a memorable ambiance, each element contributes to the overall success of the event.
In this guide, we will provide you with valuable tips and insights on how to plan the perfect bridal shower.
From establishing a budget and guest list to selecting a theme, organizing activities, and curating a delightful menu, we'll guide you through the process step by step.
Whether you're a family member, friend, or bridesmaid taking on the role of a planner, our aim is to help you create a joyous and memorable bridal shower that reflects the bride's personality and leaves a lasting impression on everyone in attendance.
So, let's dive into the world of bridal shower planning and embark on a journey to create an unforgettable celebration for the bride-to-be.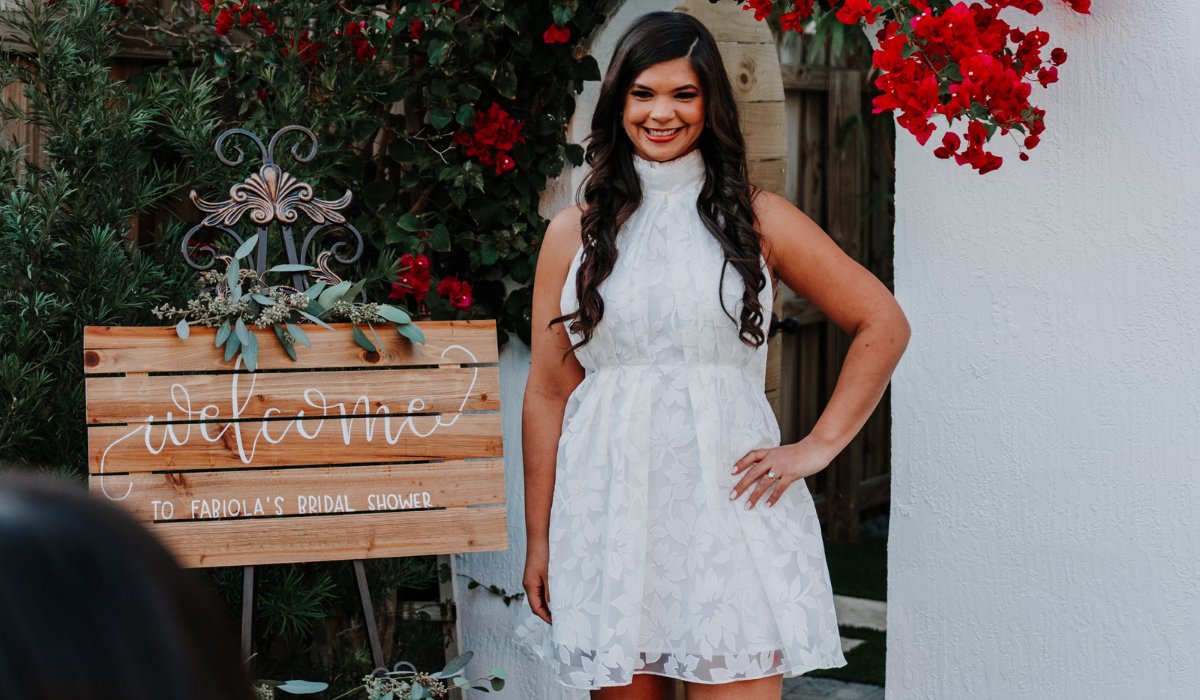 1. DETERMINE DATE AND TIME: Consult with the bride and choose a date and time that works best for her and the guests. Consider weekends or evenings to accommodate schedules.
Typically a bridal shower is scheduled on a Sunday during brunch time.
RELATED: DIY BRIDAL SHOWER THEME TIPS & IDEAS
2. SET A BUDGET: Determine the budget early on to help guide your planning decisions. Consider expenses for venue, decorations, food, activities, and party favors.
This is also a great time to speak to other members of the bridal party, as well as the bride's family to discuss contributions – if they are interested.
3. SELECT A THEME / VIBE: Choose a theme that reflects the bride's personality and interests. It can be anything from a traditional tea party to a glamorous Hollywood-inspired soirée.
Discuss amongst the bridal party if you plan to work on some DIY projects.
Running things by the bride – or for her approval will help. Not so much that you give everything away, but just enough to know that she is okay with it and she will totally be excited about it.
4. CREATE THE GUEST LIST: Collaborate with the bride to create a guest list that includes close family members, friends, and bridal party members. Consider the size of the venue and the bride's preferences.
The guest list will most likely depend on the budget that you have set.

5. CHOOSE THE VENUE: Decide whether to host the bridal shower at home, a restaurant, a park, or a rented event space. Consider the theme, budget, and number of guests.
Home bridal showers are great if you have help with set up and cleaning, otherwise, renting or hosting it at a venue will make it 10 times easier.
6. PLAN THE MENU: Select a menu that suits the theme and preferences of the bride and guests. It can range from a formal sit-down meal to a casual buffet or finger foods.
RELATED: CHEAP YET DELICIOUS MENU IDEAS: DIY BRIDAL SHOWER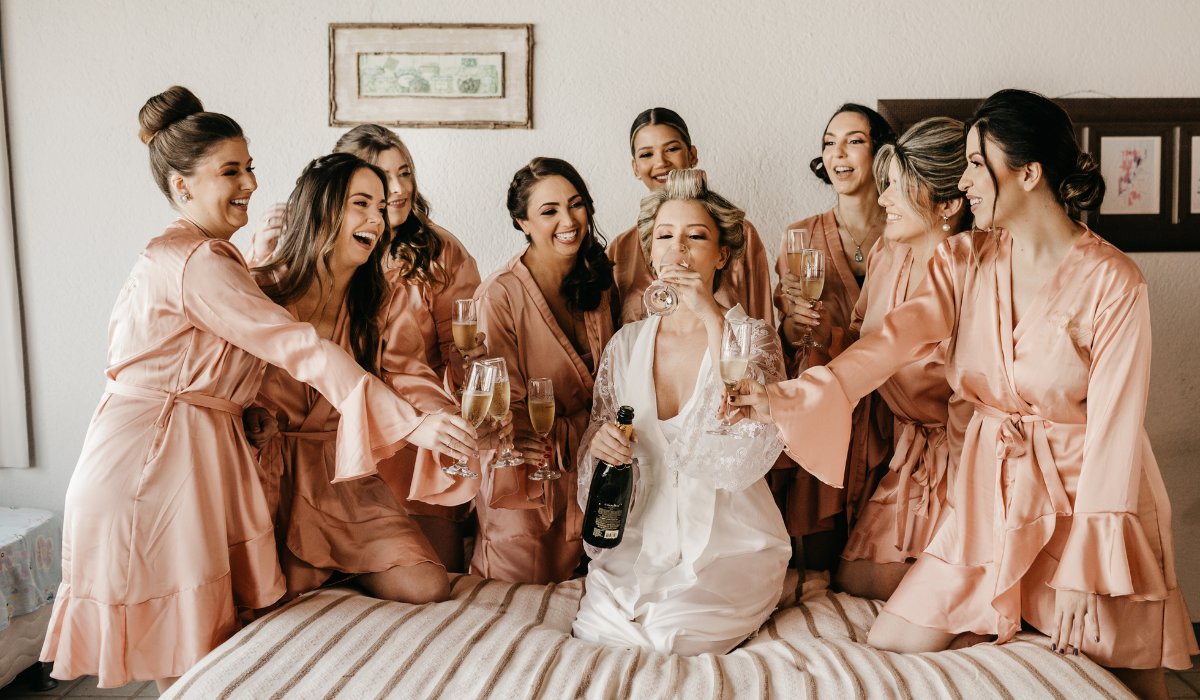 7. ORGANIZE ACTIVITIES: Plan fun and interactive activities that engage the guests and create a joyful atmosphere. Games, photo booths, or crafting stations are popular choices.
Creating a day-of timeline will help you stick to timing, especially if you are renting a space with time restrictions.
Also, this can help assign specific tasks to family and friends that are involved in any capacity.
8. DECORATE WITH STYLE: Coordinate decorations that match the chosen theme. Use color schemes, balloons, banners, floral arrangements, and table settings to create a festive ambiance.
Easy DIY greenery arrangements or pre-arranged bundles, like the ones from The Bouqs are great budget-friendly options.
9. SEND INVITATIONS: Design and send out invitations well in advance to give guests enough time to RSVP. Consider both printed invitations and electronic options to accommodate preferences.
10. CAPTURE MEMORIES: Arrange for a designated photographer or ask a trusted friend to capture precious moments throughout the bridal shower. Create a photo booth or a guestbook for guests to leave messages and well wishes.
Investing in a photographer is a great idea. They are worth the money. They will help you capture memories and beautiful moments.

By collaborating with the bride and understanding her preferences, you can create a personalized celebration that reflects her unique personality and style.
With careful planning, attention to detail, and a touch of creativity, you can create an atmosphere of joy, love, and celebration that will leave a lasting impression on the bride and all those in attendance.
There you are lovelies! How To Plan A Bridal Shower: 10 Tips!