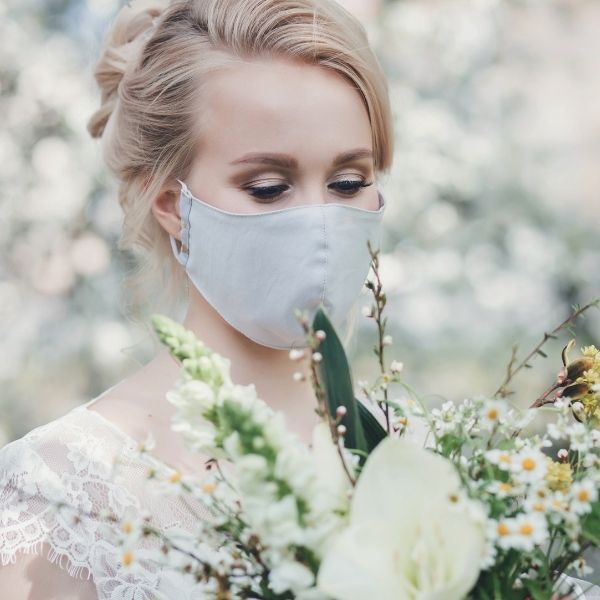 Planning a Wedding During a Pandemic. Extra safety, please! Still unsure how to approach wedding planning during Covid? Looking for wedding venues where you can practice social distancing? Or maybe even consider a virtual wedding? How will your wedding day pan out and look? Pandemic or not, restrictions or no restrictions, putting your guests' health and safety is still important!
This site contains affiliate links. For more info, please see our full disclosure.
The world we lived in now is definitely a very different time. The events that were planned for months and even years came to a screeching halt. Either postponed or rescheduled. Months and months passed, and now we have to realize that it is the NEW NORMAL as it is said that life goes on.
If your wedding day was scheduled during the pandemic and now you have to reorganize and plan everything according to these protocols, there will be major things that you will have not just to consider but follow – like laws, restrictions, protocols, etc.
Weddings during a pandemic can get tricky, not only because anything can change quickly, but also because there will be. A lot more moving parts and protocols than expected.
This is why we've rounded up some tips for you to plan your wedding during a pandemic; whether you are considering and at-home, backyard, micro, or even a virtual wedding, these tips can help add that extra layer of protection.
NOTE: Depending on where you are, pandemic restrictions and protocols will be different. It is IMPORTANT and ESSENTIAL to check with your local government and public health officials about any guidelines, protocols, policies, and/or regulations that you need to meet if you will be holding an event. This article is created to inform and share only and is not intended as medical advice or a law-based guideline.
Planning a Wedding During a Pandemic
1. Work with your venue closely
This part is dependent on where you are holding your wedding. If you are renting or holding it at a venue and have already booked it, make sure that your venue takes all the necessary precautions and follows the standard guidelines and by-laws in effect at the time of your wedding. Remember that things can change in a week, and it will be hard, but come up with creative ideas on how to navigate it without breaking any safety protocol and/or by-law.
You and your loved one's safety should be a top priority. Even if the establishment follows through with all by-laws and protocols, it is still important to know that this is your wedding. You know your guests. Consider their health conditions, age, accessibility needs, etc.
By knowing all these things, you can then decide if you can still postpone or reschedule. Or even cancel it altogether and do a virtual one.
Ask as well if they can include extra tables to be used as sanitizing stations.
---
---
2. Social Distancing
What is planning a wedding during a pandemic without considering social distancing? Keep a 6ft distance among the guests by arranging the seating accordingly. Make sure that the venue can also work around it; if you need to cut guests to make this happen, that is something that you can consider.
Remember that masks and face shields come off even if you are socially distanced in a room when food and drinks are served. That's still exposure, especially if you are indoors. Outdoors can be a little more manageable when it comes to dining. Be extra cautious when deciding on how to execute.
SAFETY PROTOCOL EXTRA TIP: With your guests and yourself wearing masks and practicing social distancing, you can also rent stanchions together with signs to ensure physical distancing is practiced. To take things further for extra safety, you can rent clear dividers (you can also decorate them!) to put in between tables. Another option is to provide clear face shields that they can still wear, should they need to take the mask off to eat and/or drink. Adding extra preventative measures is always a good idea. Remember, we are at an indoor wedding during a pandemic.
3. Food Safety
It will help to plan a menu/meal that has fewer changes and transitions. Avoid buffets where it will be very high touch and proximity.
Choosing a sit-down-only, plated menu promotes less contact between people.
One straightforward pandemic wedding idea, especially if you are planning a micro wedding, is to DIY a wedding brunch!
4. Consider micro and virtual
To make sure that nobody misses out on your wedding, take it online! You can make your immediate family (micro) celebrate it in your home or event in a rented space.
All you have to do is to arrange a big screen and streaming set-up, and then BAM! Now your guests can enjoy the event while staying at home.
5. Care Packages (especially while planning a wedding during a pandemic)
There are creative meal options, and gift boxes that you can purchase like this one below from Olive and Fig. LOVE THIS COMBO! You have a grazing box and a box of donuts! Looks so yummy, right? Not only are they no contact at all, but they are beautifully packaged and presented.

You can serve them to your guests (micro wedding), and you can also have them delivered to your virtual guests' houses. This will help your virtual guests feel like they are also on-site with you and your partner.
If you're feeling extra giving, adding a mini bottle of wine will complete the whole package.
6. Custom Masks
We are in the middle of a pandemic, and planning a wedding isn't what it used to be, at least for now. Let's "face" it. We will be wearing masks for a while. Giving masks as favors and gifts will not only add that extra layer of protection, but also you can get creative with it! So many beautiful options for masks for the newly-weds-to-be. Of course, you can also create custom masks for your guests! VistaPrint enables you to create your own mask! Create your own monogram and have fun with the prints!
7. Deck out your deck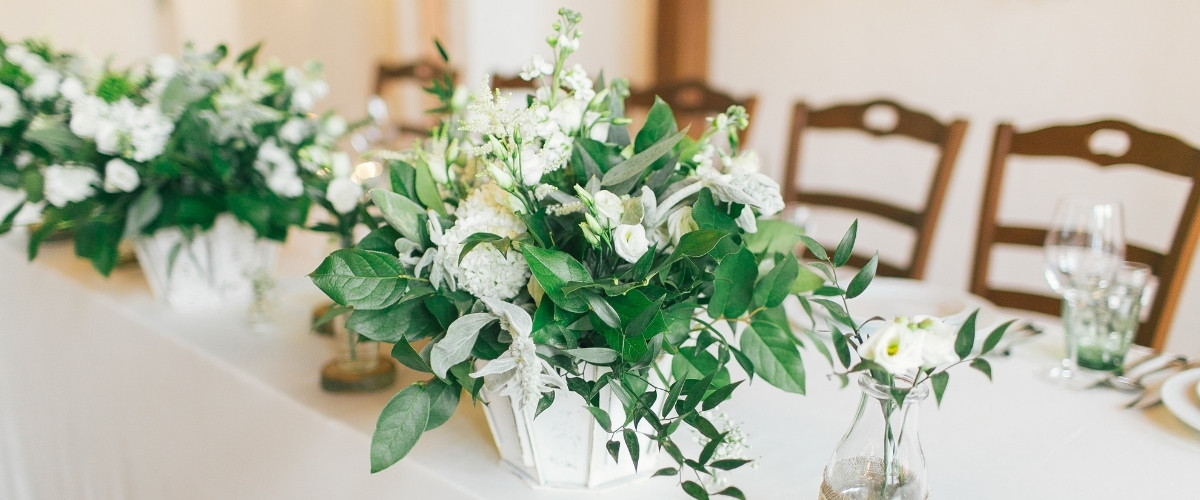 How about a micro backyard wedding? Deck it out! We've written in more detail tips and guides.
Backyard weddings are lovely—they are intimate and often have a relaxed and sentimental feel. Besides, they have a lot of pros, some cash savings, flexibility, and convenience. A backyard wedding is also a wise choice during the COVID-19 pandemic, as you can easily scale down your guest list.
8. Signs and Visuals
When wearing masks and face shields, it's almost like you have to say things extra loud to be able to hear each other. Which sometimes means we ended up unconsciously leaning forward and forgetting about social distancing.
But when you put signs and markers, it will be easier for everyone to follow independently.
Show visuals on how to properly wear a mask (you can download signs from your local public health website!), as well as proper handwashing. Add markers on the floor to stand on that are already measured appropriately to follow social distancing.
9. Make Announcements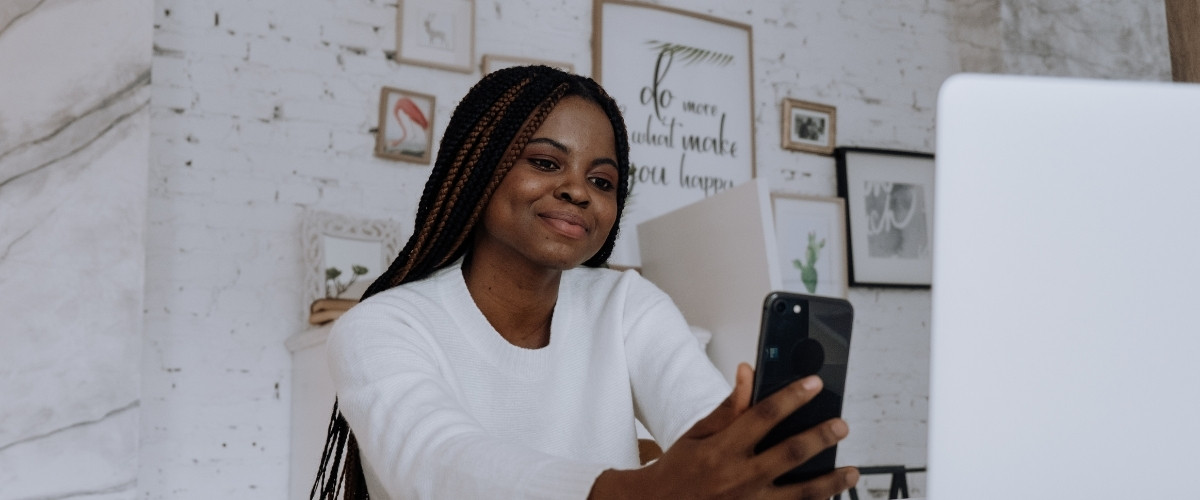 Another tip to consider when planning a wedding during a pandemic is to make announcements. Announce to your guests, whether pre-wedding through email or on the day of the wedding, what protocols must be followed. This way, everyone understands what is to be expected of them.
The night before the wedding, send emails/texts checking in to see if everyone feels ok. If they are showing some symptoms, advise them to stay home.
10. Hire Help (important to remember when planning a wedding during a pandemic!)
Depending on the number of people you invite, hiring a few people as hostesses designated to remind guests of all protocols and safety measures will help. There are staffing companies that can help you with this.
For example, if the hostess notices a group of people starting to gather and in very close contact, they can come in and break it apart – nicely and warmly—just a constant reminder of the protocols in place.
These hostesses can also keep checking sanitizing stations and the bathroom, ensuring they are fully stocked with all the essentials.
There you are! Top tips on Planning a Wedding During a Pandemic!