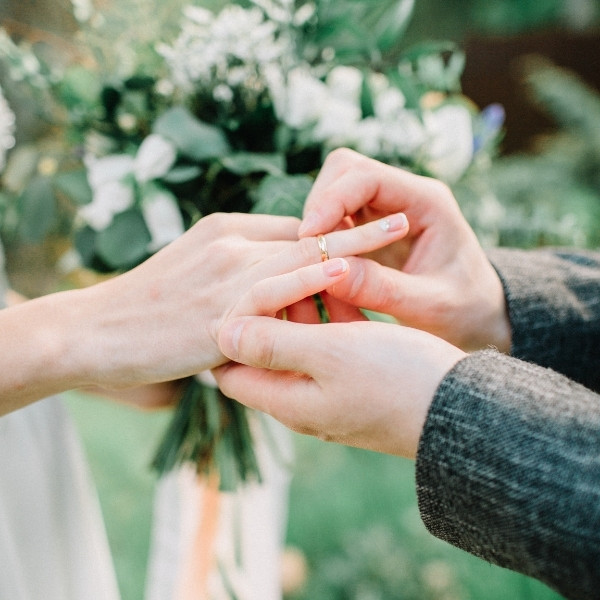 Choosing a Wedding Officiant! Say I do! Tips on how to choose a wedding officiant are one of the most important parts of wedding planning. How to find an officiant for your wedding is a question that will come up. Getting married means also involving your religion, customs, and family traditions. This is why choosing a wedding officiant that "understands" your goals will be very beneficial to your wedding.
When it comes to the preparation of a wedding, working with a wedding officiant who will technically have control over the flow of the wedding ceremony should be part of your priority.
This means that you must be very careful while making every decision for your big day to make it full of life and memories. Although every other task, like choosing a wedding venue, food, décor, etc., takes time, there are some decisions that require a little more attention and research to make than others!
Selecting your marriage officiant is one of those decisions.
No matter which venue you choose or what kind of wedding ceremony you opt for, you require someone to officiate the marriage. So, selecting the right person/s to make your ceremony magical, respectful, and memorable is essential.
Here are some tips you must consider while choosing a perfect wedding officiant for your desired ceremony, whether it is religious, interfaith, civil, or secular!
Choosing a Wedding Officiant: Tips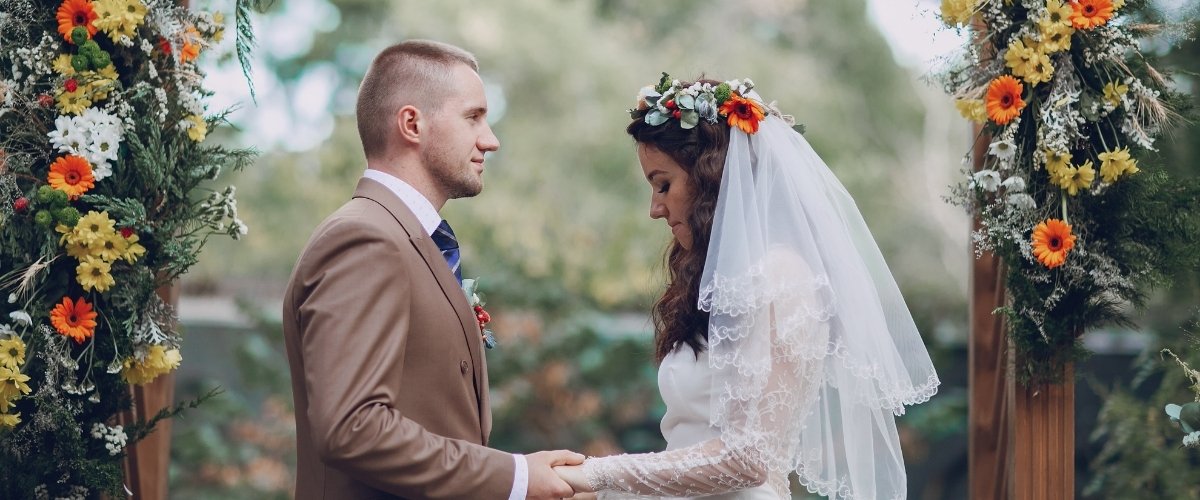 Familiar Face
A really great tip when choosing your wedding officiant is to pick someone familiar. Whether it be a friend, family member or someone referred to you, that will help make you feel more comfortable.
Especially if you have a personal relationship with them, they can incorporate personal details and anecdotes during the ceremony.
If you don't have a personal relationship, ensure to have dinner or lunch with your potential wedding officiant so that you can get to know them a little bit and get comfortable before the wedding.
Sharing personal stories during your lunch and dinner with your officiant will also help get a "vibe" going. This way, they have a background of your love story.
Creative officiants can come up with sayings and quotes based on your love story to make the wedding ceremony more memorable and possibly, a tear-jerker.
You can also share your wedding website with them and ask them to read through your story. This way you can give them a "sneak peek" of how you are together as a couple and your relationship story.
Getting To Know
To drill the point that we made earlier. Arrange a lunch or dinner with your potential officiant. Use this as a consultation, creative and planning session.
If you are unable to, a video call would also work. As much as phone calls are great and start the conversation, it doesn't really give you that face time, literally.
During your wedding ceremony, you will be side by side with your wedding officiant, and being familiar with them before the wedding will put you and your partner at ease.
Feeling your wedding officiant's "vibe" before the wedding is so important. You can also let them know if some things are off-limits to say or include.
Or if you want a candid wedding ceremony instead of a serious one. Setting these requirements from the get-go will help the wedding ceremony flow smoother.
Experience Matters
Especially for specific interfaith and religious weddings, your wedding officiant must do this before.
It means they know the ceremony inside and out. What is required, and what specific points do they need to bring up.
Presenting and officiating is almost like being a director. This goes for both a minister and a wedding officiant.
They will direct you and your partner on what to do next, as well as how the guests will participate (if needed)
Working with someone that has many experiences with the wedding ceremony that you have planned is essential.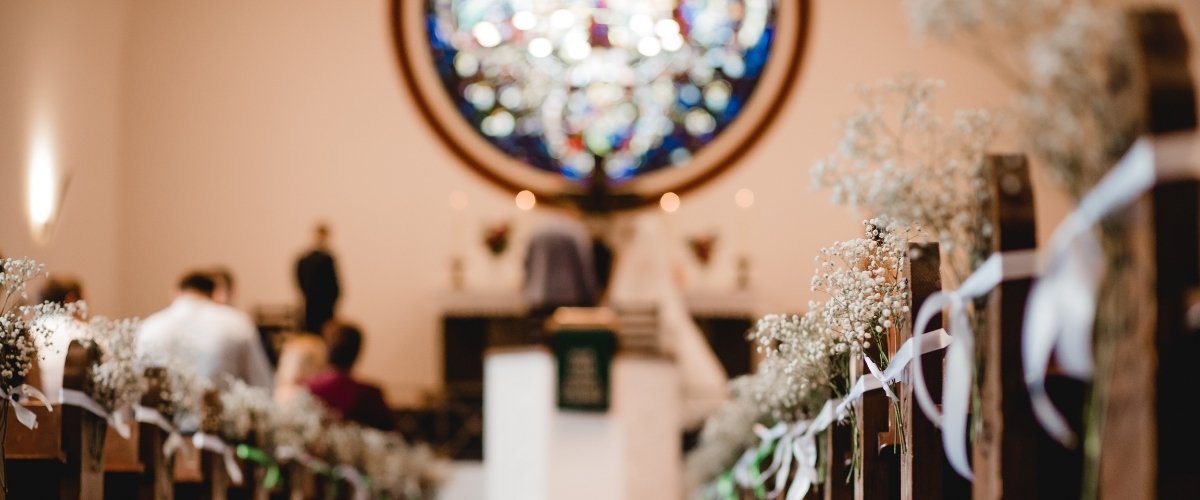 Vibing
Knowing who you are working with is important, like what we have mentioned earlier, but more than that, you also have to vibe – hard.
Hear us out here.
There are some ministers and wedding officiants that are experienced and absolutely great at what they do. But if you are looking for a wedding ceremony that is a modern take of a traditional one, an interfaith one, or one where you would want to incorporate your own traditions/customs, you would want to pick someone open to that.
For specific denominations, ministers might not be open to incorporating other things into a traditional ceremony, especially in their church or place of worship, which is absolutely understandable.
Meaning, you might need to have another wedding ceremony at a separate venue to create your own experience, tradition, and mix.
Working with an officiant who understands you and your partner's vibe – what you are hoping to achieve at your wedding ceremony (without judgment) will help not only achieve your goals but also help you create new and lasting memories.
You might be someone who wants lots of jokes and fun, and working with an upbeat officiant with the same vibe will help get your personality to come through the wedding ceremony.
Looking for everything traditional? Someone ordained or professional from that specific denomination will be a great match for you.
Just going to have to share your vibe (and beliefs!) right away with your potential officiant so that you can get a feel if they are a match for your wedding ceremony or not.
Watch Them!
This is essentially how you are going to conduct your research.
Sure reading through their website is great. Their glowing reviews are amazing. But have you seen them in action?
Most wedding officiants have documented (video) their favorite and best wedding ceremony to showcase.
Observe how they officiate and check if that is something that you would want for your wedding ceremony.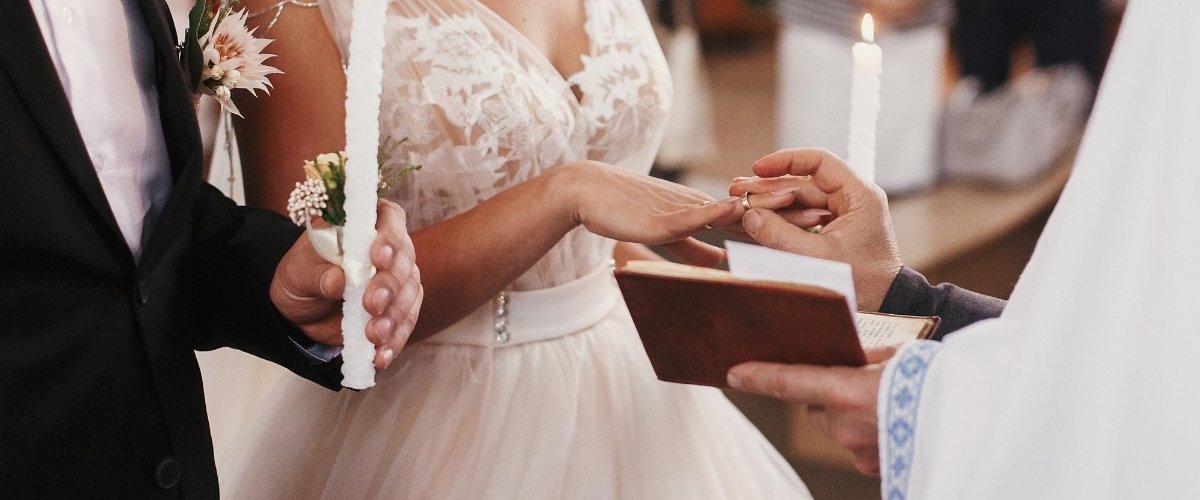 Legalities (important tip in choosing a wedding officiant!)
There are certain legalities from state to state (and country!) that have to be followed. Ensure that your wedding officiant is compliant and can legitimately marry you.
Some wedding officiants have received their license online, which is totally okay, as long as it is compliant with the wedding legalities and requirements.
If you can check their paperwork to verify that they actually have the power to marry you and that they are who they say they are.
Reputable officiants married hundreds (if not thousands) are always a great choice because their credentials have been verified and recognized by the state/country.
The Contract
Whatever is promised to you and how much you are quoted for should all be documented. In most cases, this will all be set out in the contract.
In the contract, these things should be outlined:
length of ceremony
arrival time (for prep)
flow (timeline) of ceremony (details etc.)
vows and readings
payment schedule
other fees (travel etc.)
legal costs (registration)
detailed breakdown of services included
specific request and requirements (basically promising you that they will do what you asked)
other details as needed
Your wedding ceremony is essentially where and when the union happens and choosing the right wedding officiant will make your wedding day more memorable and impactful.
There you are! Tips for Choosing a Wedding Officiant!