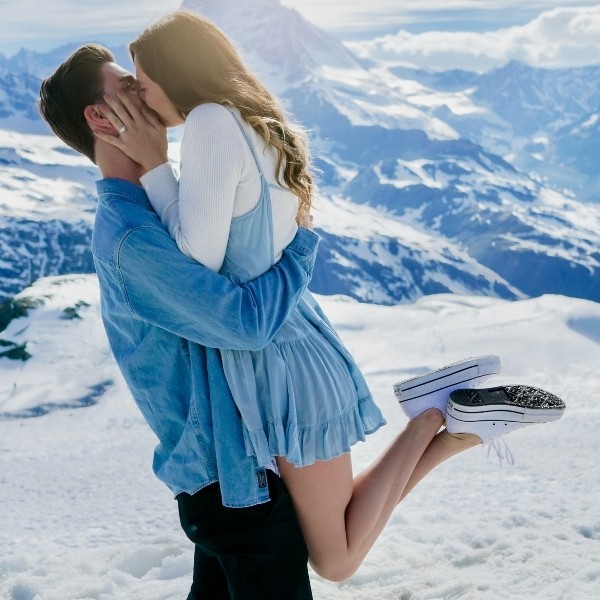 You're getting engaged! How to shop for the Perfect Engagement Ring. Engagement ring shopping? Buying engagement rings online? Engagement ring guide? Looking for engagement ring settings? Looking for the perfect engagement ring? In this guide, we are sharing tips on how to shop for the perfect engagement ring.
Are you feeling those exciting butterflies and about to propose, or maybe you are "looking" at rings with your fiancé?
Well, that means only one thing, it is time to do some engagement ring shopping!
We are excited as you are and feeling pumped about choosing the perfect match!
There are a lot of great styles and options! Lots of ads and stores show up on your feed after you Googled about it one time! Right? Well, we got you!
To help you on how to shop for the perfect engagement ring, we've affiliated with Peoples Jewellers (for more info, please see our full disclosure) and curated this guide for you!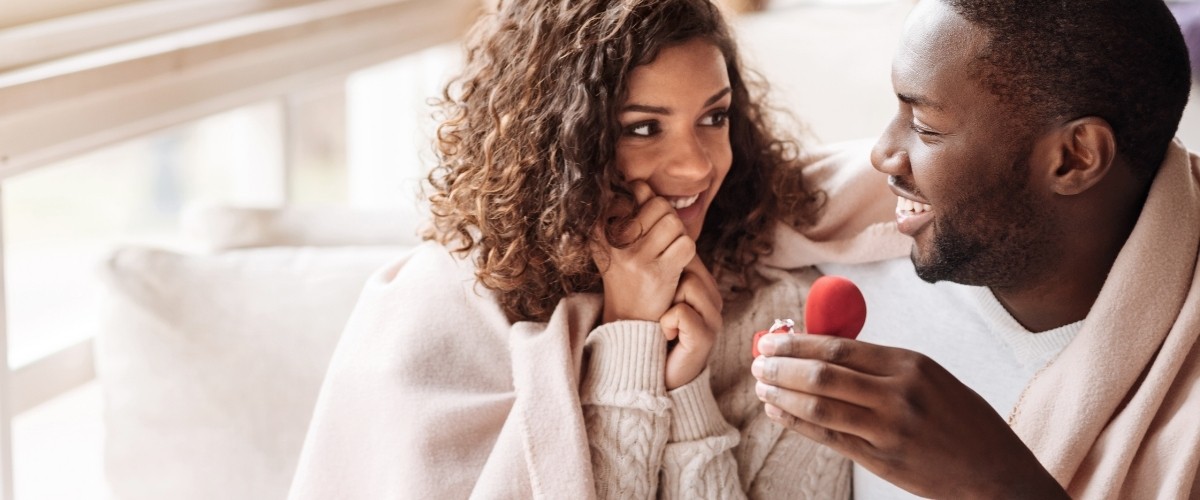 1. Follow your own style, not the trends
The ring will symbolize eternal devotion, a beautiful token of love, so it is important that your fiancé likes it and will actually wear it forever!
Trends are great, but we want to ensure that your choice is classic, timeless, and, most of all, a reflection of your partner's style and personality.
One way to go around this is to analyze the jewelry, see what they like, a pattern of preferred stone, whether gold, platinum, or something else.
Observing your partner's style and paying attention to preferences will help you establish a good base for your engagement ring shopping.
2. Decide on a budget
First things first, you don't have to stress about buying the most expensive ring, unless, of course, this is what you are going for!
There are so many choices, both in terms of quality and affordability, that you can consider.
Based on the data you've gathered about your fiancé's preferences and the financial commitment you will make, set a budget and research which places have a great selection within your budget.
For example, if you are looking to spend between $3000-$3500 or even under $1500, check online selections and browse the styles they carry and see if they are within that price range and, of course, also match your style.
PRO TIP: Consider a percentage of your budget to include insurance, resizing, and other customization that you might want to consider!
3. Visualize the perfect ring
Engagement ring shopping doesn't mean that it cannot be spontaneous, but it is recommended to know several essentials.
What kind of stone does your fiancé like, whether diamond, sapphire, emerald, etc.; but also the shape is important: cushion, oval, round, princess, pear, heart, and so on.

Once you've picked the stone and shape, it is time to choose the carat size. And after that? The next step is to decide on the carrying metal color; let's say if it is gold – pick between white, yellow, or rose gold.
PRO TIP: Ask your partner's friend/s about your partner's vision of the ring. Of course, this goes without saying that you will need to disclose your intentions and plans to your partner's friend and plans to ask for a hand in marriage.
This is also a good time to ensure that everything and everyone is hush-hush as you go through the shopping and planning process!
4. Choose a size
Based on their other jewelry, find out about the size and measure it correctly.
This will also be handy for the wedding ring bands too.
While thinking about the size, think about the band that will carry the stone – if the band is slimmer, then the stone will look grander.
Weigh all factors and channel them to decide on the ideal choice during your engagement ring shopping.
As mentioned earlier, your partner's closest friend will be a great source of all this information!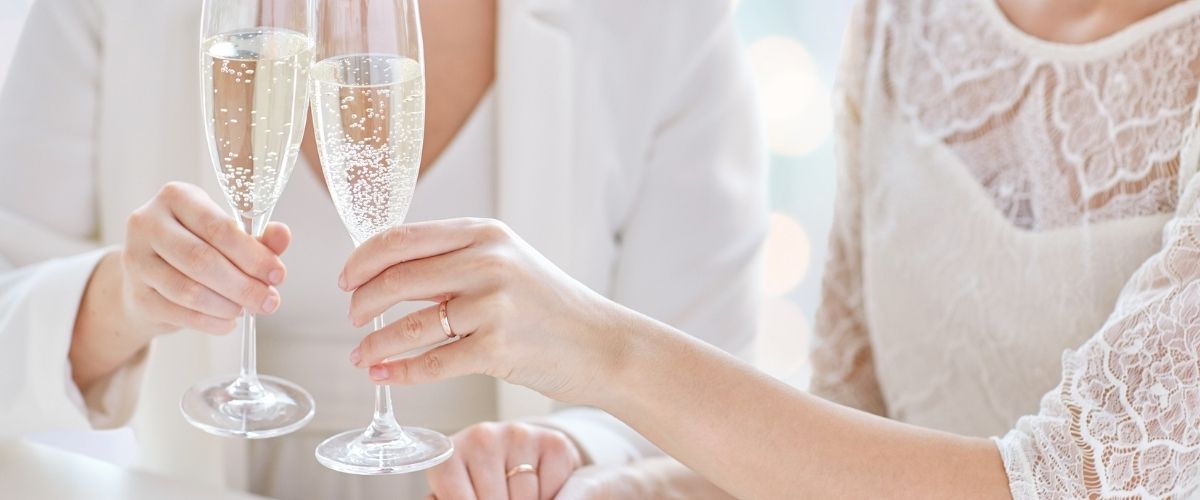 5. Visualize how the engagement ring would look paired with a wedding ring
Primarily, an engagement is a prequel to the main story, so it is important to choose a design that would look beautiful with the wedding band.
Think about what kind of band would go with the engagement because some don't give space for combination, and we all know the importance of having a full aesthetic package.
PRO TIP: Consider shopping around for a full set!
This will not only save you time from shopping matches, but also will enable you to shop not just for your fiancé, but also an idea of what you would want for yourself as well!
6. Classic & Timeless
Think long-term when engagement ring shopping.
Keep in mind that your fiancé will wear it for many years to come (if not forever!), so even though you may think outside the box and want to be a little edgy, getting in some or even one classic element and style somehow, will make the ring go with anything and be a beauty for a long time!
However, rings can be modified in the future; that is why we say at least one element, which will serve as a basic carrier for the ring's classy aesthetic.
7. Shop Smart
Ensure that what you are buying is certified, for example, to make sure that the stone is certified in a renowned laboratory.
You are buying a token of love for the most important person in your life, so you deserve to know what is served in front of you.
Diamonds certified in another lab will have a lower grade, so make sure that the certificate matches the stone!
How to shop engagement rings and save? Be smart about buying stones.
For example, buying the lowest toned color diamond would still look colorless to the eye! – the difference in visibility is almost none but in price – enormous!
When you purchase your engagement ring, consider purchasing insurance or service coverage. Most ring insurance and coverage will replace stones that come off and even cover a percentage of the ring's price if it gets lost!
PRO TIP: Check out online reviews. Online reviews with photo/s of the ring on the reviewer's hand will help give you a better visual. However helpful, you must still consider that every person has a different style and preference. Consider these reviews, but ultimately decide what you think is best for you and your partner.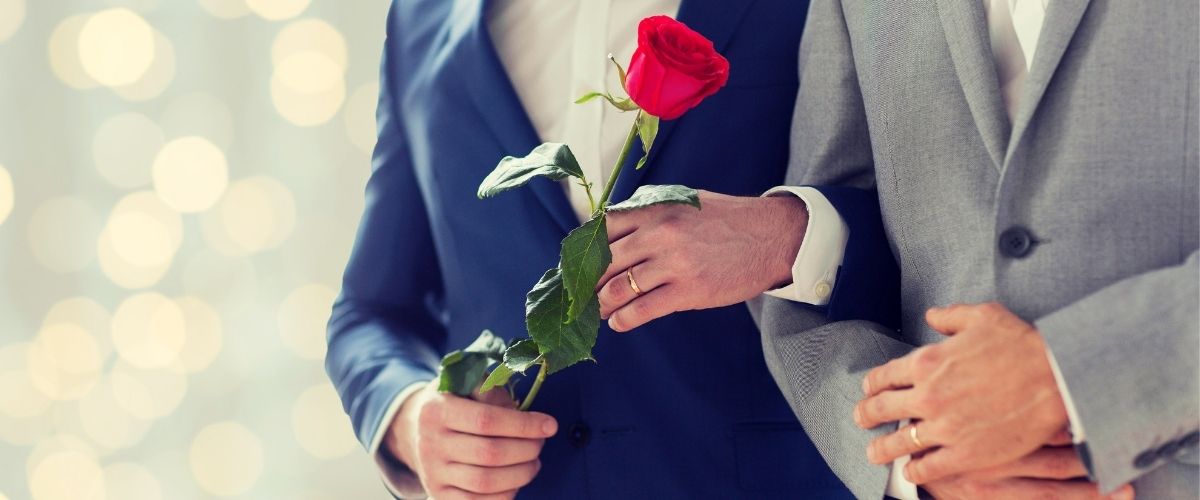 8. Consider maintenance
Some rings require extra effort to maintain their shine.
Another important thing to consider in how to shop for the perfect engagement ring is the maintenance required.
If you buy a ring with a band adorned with many little stones, triple the cleaning.
Soaking and gentle brushing may keep the ring in its full splendor, but that can also loosen some stones.
It might sound like too much for some, so be sure to consider these things and ask how to take care of this precious heirloom.
As mentioned earlier, consider purchasing ring insurance or coverage.
9. Don't enter into binding agreements with jewelers
Why? If by ANY chance, your fiancé isn't a big fan of your choice, or if your partner is leaning towards a similar but slightly different style, without an agreement, you have a chance to exchange the ring!
PRO TIP: Check your receipts and the time frame allowable to make an exchange. Also, ask for quotes if you need to resize or add some extra stones for the ring you purchased.
10. Buying online? Be cautious
What is advisable is buying from respectable sources that guarantee where the stone comes from and certification from a renowned lab!
Keep in mind that it isn't the same to look at the ring in person and photos online, but some online stores offer visuals that give you an idea of how it will look on your hand. Some even offer virtual ring try-on.
Another option that you can consider is our Tip #11!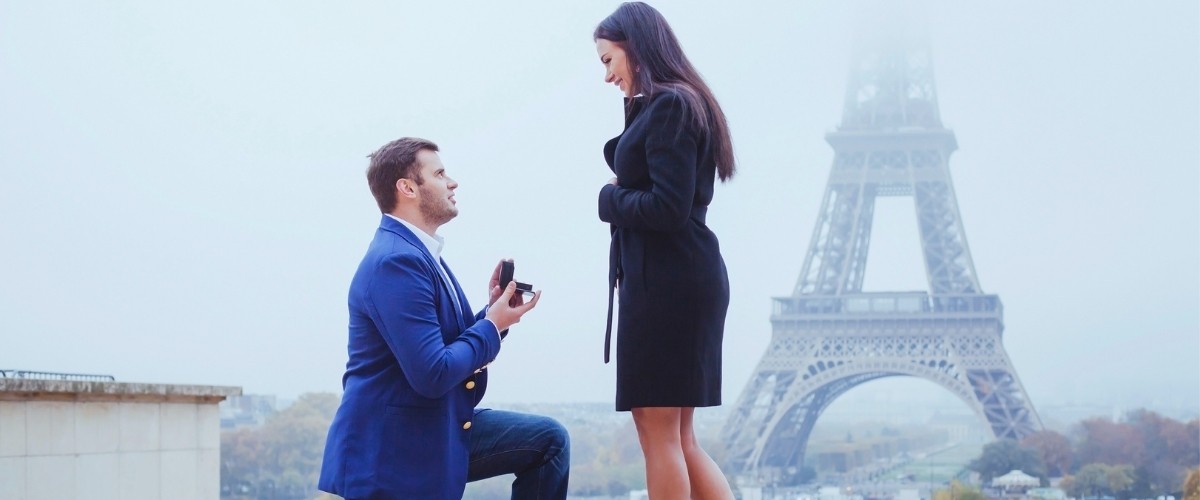 11. BONUS TIP: Be Creative
You know your fiancé-to-be the most.
If you feel that this is something that you would want your partner to customize and choose independently, a creative way of approaching this can be by buying a "TEMP RING."
Hear us out.
You can buy a really nice or even decent ring- perhaps a gemstone fashion ring because, of course, you are still proposing after all! But you can include a note in the ring box along the lines of:
I chose this ring to ask, but the shopping does not stop! You can choose the ring to marry, and I will be forever thankful and happy!

in love with you always
Letting your partner shop for their own ring is dependent on how well you know yourself, as well as your partner.
If you have input from your partner's friend/s and have a solid idea of the style preference, you might not need to do this.
But if you would like to keep the proposal a surprise, not just from your partner but also from all her friends (well, you might need to ask for her family's blessing first, of course!), this might be a creative option to consider.
This plan can be "pre-qualified" by asking small questions during random conversations or sharing stories like: "You remember John from work? He got engaged! He said that her fiancé didn't seem very impressed with the ring he got!"
Based on the response to this "story," you can gauge your next step.
Of course, at the end of it all, you and your partner know what's best for you both! We are here to help with ideas and tips on how to shop for the perfect engagement ring.