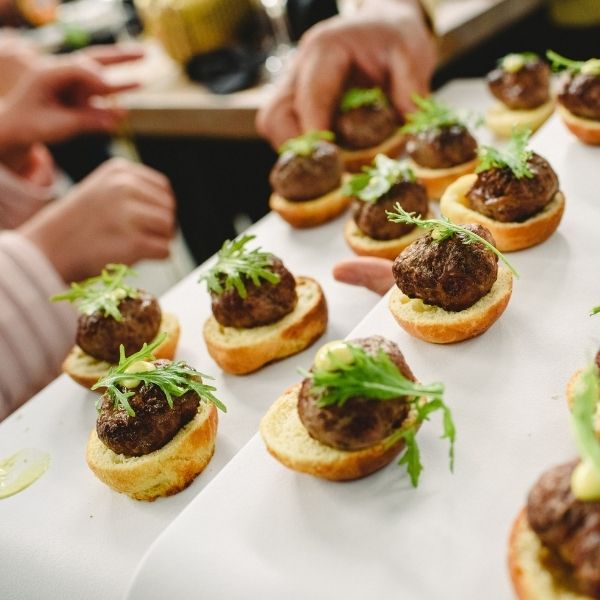 Do not want to have a wedding sit-down meal? Mingle & Enjoy! Is it normal not to want to have a sit-down meal at a wedding? Considering a cocktail-style wedding instead of a full sit-down dinner? What are the essentials for a cocktail (non-sit-down) wedding? Hosting a cocktail wedding and wondering how you can pull it off?
Wondering what are the pros and cons of a cocktail wedding versus a seated (sit-down) wedding? What to consider before planning a cocktail wedding? In this guide, we are sharing our insights on a cocktail-style wedding!
Is it normal to not want to have a sit-down meal at a wedding?
Here is the full question:
"Is it normal to not want to have a sit-down meal? And do a stand-up / hors d'oeuvre and food stations for the reception?"
Absolutely! It is your wedding, and there are no "hard" rules! It will be so much fun!
When choosing a cocktail-style reception instead of a sit-down dinner, there might need to be some things that you will have to pay a little more attention to:
VIBE
It's a more laid-back, intimate- "take it easy" type of vibe. You can still make it absolutely formal or casual; this is still all up to you. But this is something that you would like to set and advise your guests so that they can prepare ahead (i.e., not wearing super high heels)
TIMING
Since most of the guests are mingling and not actually sitting down, cocktail weddings tend to be shorter in length, which is how you will most likely pocket some savings.
SPACE & DESIGN
Design your cocktail wedding AS IF it is a sit-down wedding. Incorporate your theme and creatively set up areas for your guests to enjoy the experience.
You can still use longer banquet tables but maybe opt for shorter widths since there is not much to be placed on the tables. You still want to consider providing them with areas and make them feel that "full dinner" wedding vibe even at a cocktail reception style.
Of course, you can always speak to a consultant / designer to help you develop great designs and creative options.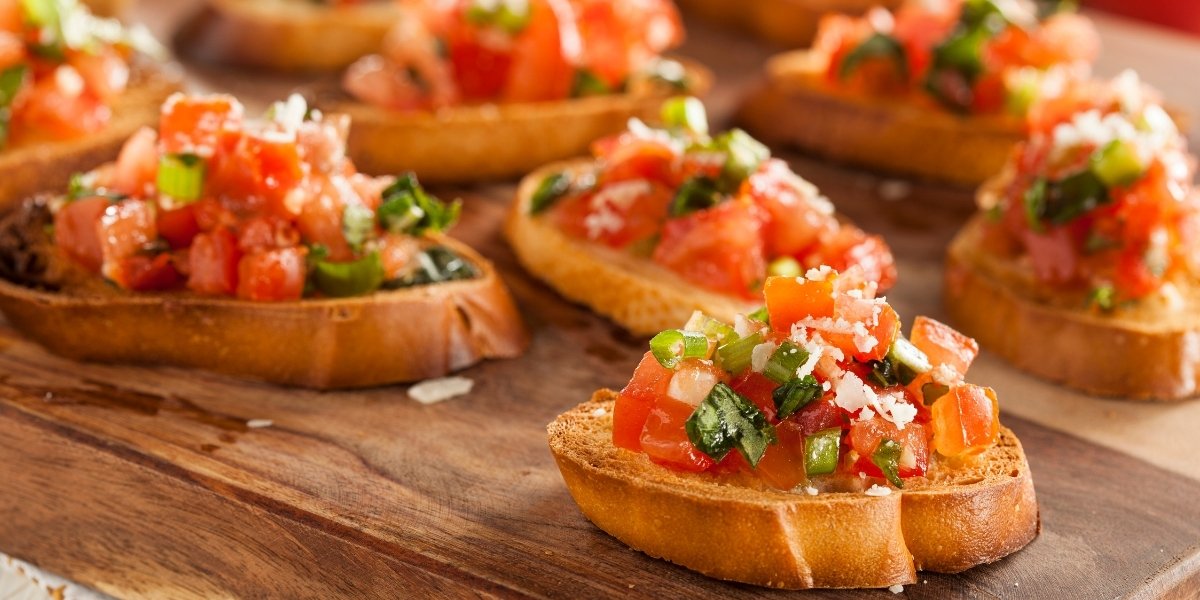 COMFORT
Even when your guests are not sitting down (literally), ensure that there are comfortable lounge areas where they can still hang out and enjoy the night. You will still want them to sit down and lounge.
Mix cocktail/high-top tables with bar stools with cushions, and comfortable lounge seating with tables. We would usually suggest adding a few regular tables if you expect some elderly guests, or even use it as a "grandparents" and "kids" table.
SEATING AREA
Add an extra 10-20% of the seating area. Remember, guests will be grouping themselves, which you have no control over since there will be no assigned seating. Having extra space/s or area/s where they can hang will help with crowd control.
FOOD
Set the mood with light appetizers: bread bites, mini salad cups, mini soup cups, Caprese skewers, and the like. (See how they are literally appetizers but in bite-size form?)
Then go into the mains: pulled pork sliders, mini burgers, falafel balls, chicken and waffles, meatball skewers, mini pizza, mashed potato balls, sushi/poke bites, and the like. (See how these are all heavy hitters? No hungry stomachs in your cocktail wedding for sure!)
Also, consider having signature drink or wine stations for your guests to have access to the "bar" as they walk around and mingle during the whole wedding.
CLEAN-UP STAFF
Ensuring that you have extra bussers is essential. A passed appetizer has such a quick turnaround, meaning guests will be leaving empty plates and glasses on tables quite often.
The last thing you want to see at your cocktail wedding is a pile of dishes on a table – that no one has picked up yet!
SIGNAGE
Have signed up to help your guests navigate the space. It will be a little trickier to find the washroom since everyone is standing! Put up signs to help them know where to go.
Another thing you can share or have on every table and/or lounge area is a breakdown of the timeline.
For example, if entertainers are coming at a specific time, let them know to miss anything if you have your DJ announce what will be happening next, the better.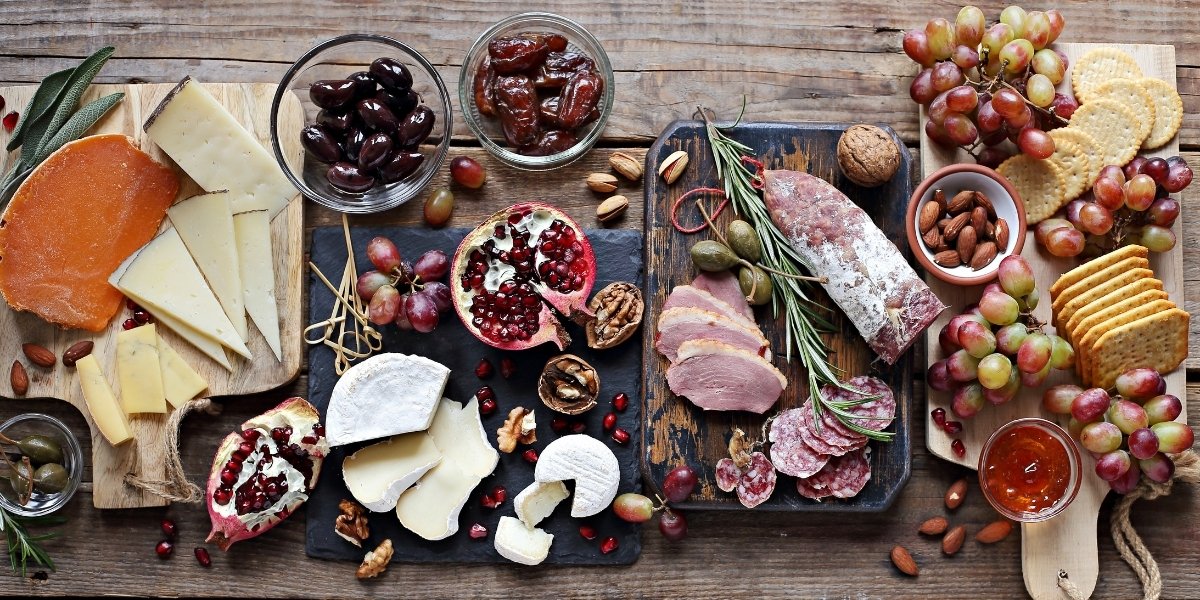 Here is an article to help you plan your cocktail wedding in detail, and here are some entertainment ideas to ensure you and your guests have a blast!
There you are! Our insight on your question: Is it normal to not want to have a sit-down meal at a wedding?
We are delighted to be able to share our insights! All the best! Happy Planning! xo
All insights and advice provided by the Peppermint & Co. Ltd. Team are generic and should only be used for informational purposes. Read the full disclaimer here.