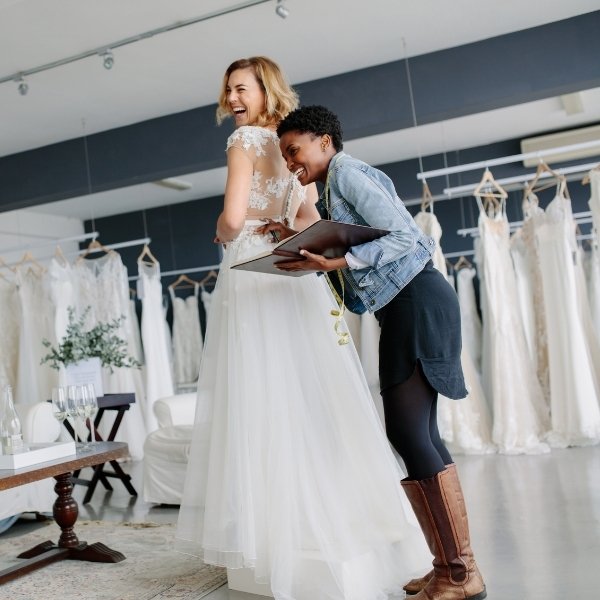 Ordering Wedding Gowns Online And Bridesmaids' Dresses: Too Risky? Maybe you found a good deal online and don't want to pass on it. Or maybe you just really don't have the time to go out to shop from store to store? Because who does not enjoy browsing and shopping at home in your PJs while sipping wine?
Online shopping has its own set of risks. Any type of shopping or purchase comes with risks for that matter.
If the question is, "is it too risky?", we'd say not so much. It's really not much of a difference if you were to go in the store. Of course, in-store, you can try on multiple things, but you will still have to decide and make a decision on which one to go for.
What we usually suggest is to understand your motivation as to why you want to shop online. Is it because you don't have time or do not feel as comfortable going wedding dress shopping in-store? Or is it because you are looking out for a better price?
This site contains affiliate links. For more info, please see our full disclosure.
Here are our thoughts about your question: "Ordering Wedding Gowns Online And Bridesmaids' Dresses: Too Risky?"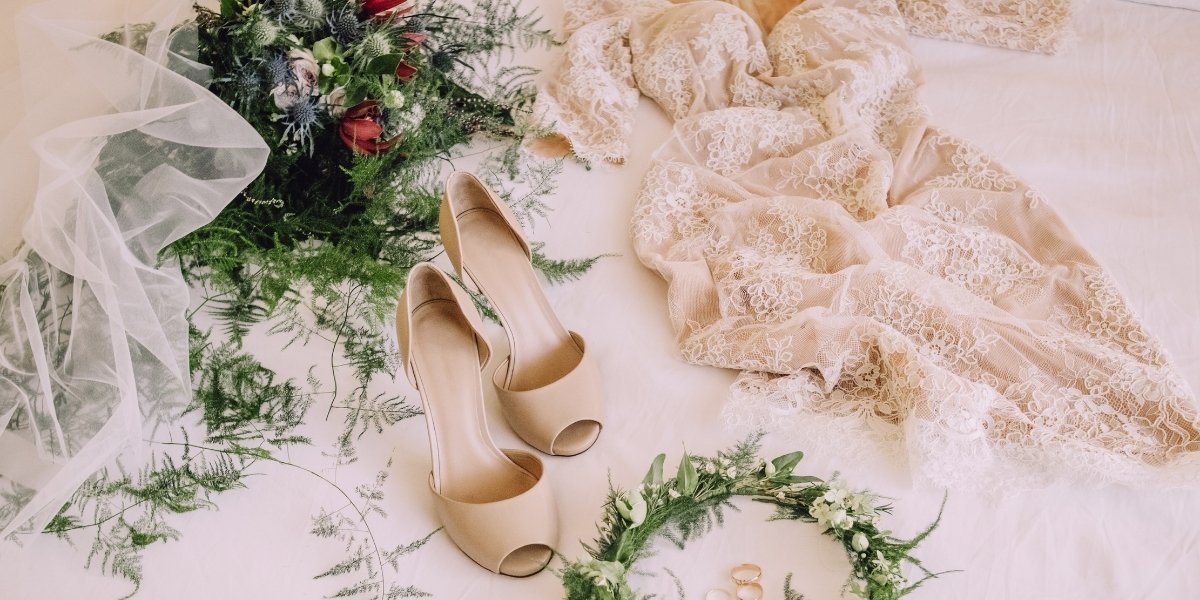 Understand your motivation
Who does not want to find affordable wedding dresses? Of course, the goal is to find the perfect wedding dress that fits your style and price range! And to also pair your wedding dress with beautiful bridesmaids' dresses.
If your motivation to shop online is to find a better price, we'd suggest still going in-store to try that specific dress to ensure that you have tried it on and it is indeed your final choice.
Then, sign up for different reliable websites that carry that specific brand or product.
Notice that we mentioned, "reliable". Websites like David's Bridal that have local in-store branches will be to your advantage.
For example, if you want to order something online but you wanted to try it on first or see which other products can pair up beautifully, you can walk into the store to "shop around" and then wait for the products to go on sale online so you can order at a better price.
Note, however, that this isn't always the case. Sometimes, in-store have also better deals. Again, going back to our point that you have to understand what your motivation is.
Create a strategy
PRO TIP: When you sign up to get sale notifications, ensure that you set a deadline for yourself to actually purchase them regardless of the price. Remember that you are also on a timeline and you don't want to wait until the last minute to purchase.
Factor in the possible price of alteration when you are shopping. Some materials and products cost more to alter than others.
Also, online bridal shops and websites like BHLDN that carry more than one recognizable brand, in addition to their own, can help show you how they are legit resellers and retailers. Which makes them more reliable.
Always check the return policy. If you are still "deciding" if you are going to return the product or not, add the return deadline on your phone calendar so it will remind you and won't slip your mind.
Browse cautiously (trusted online wedding dress sites)
Aim to visit at least 3 to 4 websites that are offering the products you have your eye on. After visiting the sites compare their prices and check on how often they go on sale.
If there is no big difference in the rates between the sites, unless, of course, they go on a major sale, then it is ok.
But if you find an obvious difference in the price of a site in comparison to another one. Then take extra caution and ensure that the products they carry are not knock-offs or fakes.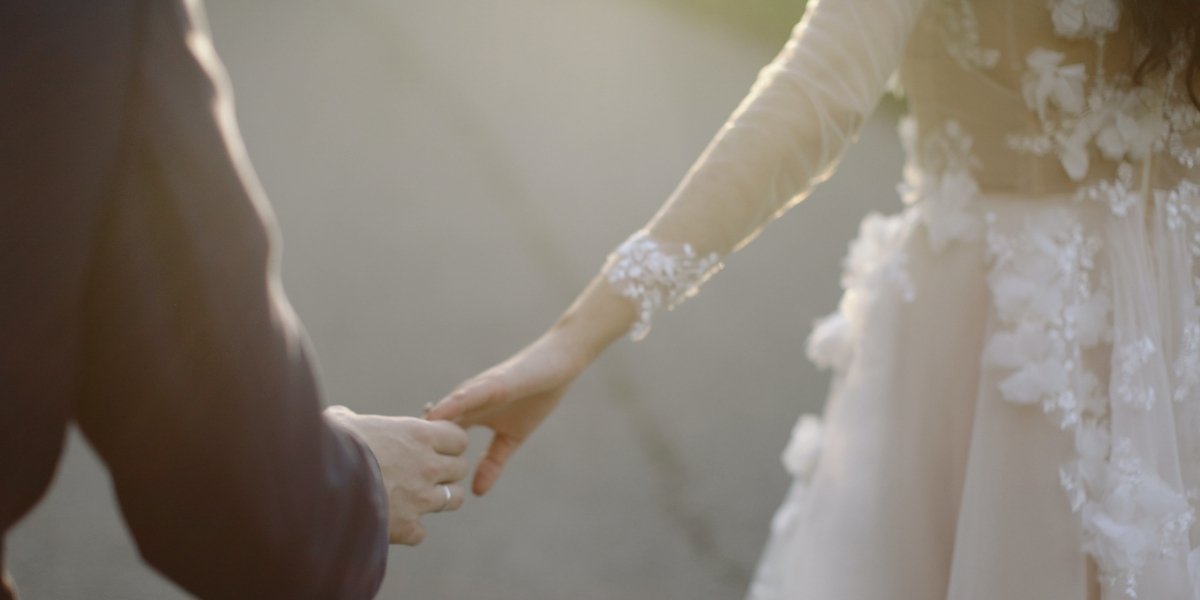 Check out reviews
Another thing we love about shopping online is that you can read comments and reviews. Most reviews also include photos of the dresses of the person who purchased them, so you can definitely relate more depending on the style that you are going for.
Comments and reviews will also usually mention their customer service experience. i.e. shopping, return, alterations, or exchange. This will give you a general idea of how the process will be for you.
Expect to see negative reviews. Not all things ordered online work out perfectly. Read through the comments and how the brand customer service responded and handled the concerns.
Reviews like "low quality" or "cheap material" are some red flags. However, if you are ordering a wedding dress online, if it is more on the low-end price, of course, the materials are not going to be the highest quality. It will most likely be acceptable, but not high quality.
There you are lovelies! Our answer to your question: Ordering Wedding Gowns Online And Bridesmaids' Dresses: Too Risky?