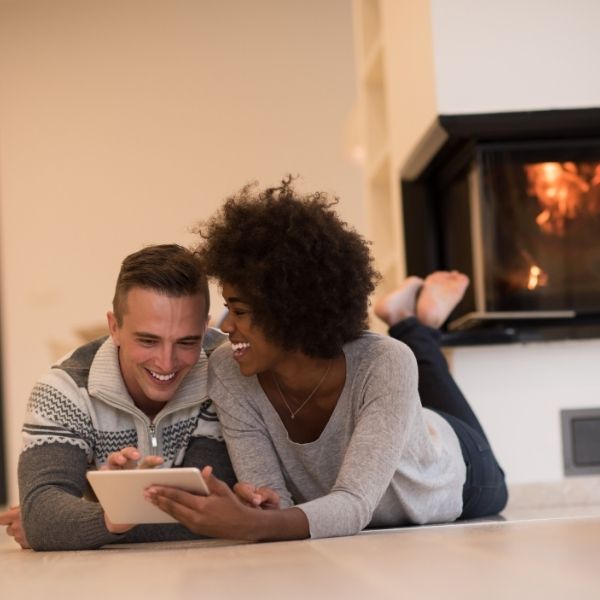 Wedding Registry: Living Separately. Design your corner! Looking for wedding registry ideas for when you are still living separately and about to move into a new home? We got a great idea for you and your fiancé to not just pick products but to actually have fun designing and dreaming of a life together!
This site contains affiliate links. For more info, please see our full disclosure.
A wedding is always a big responsibility to plan. Lots of moving parts! Lots of things to remember! Isn't it? When it comes to the wedding registry, you can use it as a time to visualize an amazing life together – new beginnings, new chapter!
Registry picking should be fun and exciting! If you live separately with your fiancé, the registry might be many things you think you need for the new house. Yes, that's necessary, and you can add those to your registry.
But our take on this? Try building a corner together. Picture your new house, living together. Build that corner where you would like to cozy up and design it together. Since you live separately, working on a wedding registry is a good start to get planning together!
Sit down with your fiancé and envision a corner where you both will hang out, get that scented candles set the mood and pour a glass of wine and talk about your day and unwind.
We've come up with our fave corner, let's call it wine corner, shall we? We got our fave products from Wayfair and Bed, Bath & Beyond to get you started designing and dreaming of that life together!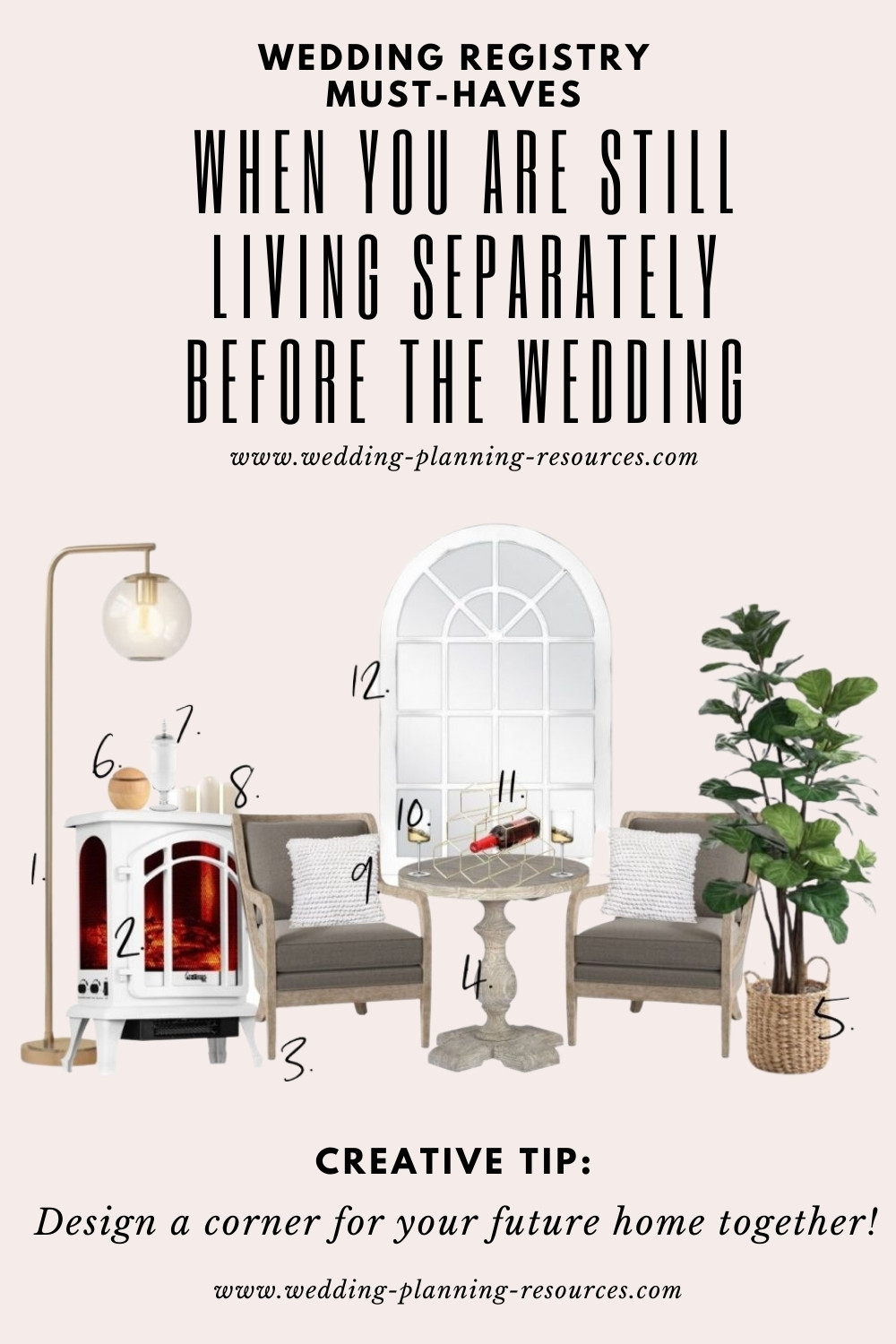 Love the list!
We started with a sleek and modern (1) floor lamp, to set the area. As mentioned earlier, let's call this the wine corner.
To cozy up the corner, we added this (2) portable fireplace; it has this modern white finish that ties into the monochromatic feel of the corner.
Love love these (3) armchairs, it has a homey feel to them with the wooden details but the sleek design still makes it very modern.
But of course, we have to find the perfect (4) table! The detail on that leg is so beautiful! It just adds a lot of texture!
What is a corner without a plant? To plant mothers and lovers, we hear you, we see you. Obsessed with this (5) fig tree in a pot. It brightens any space! Adds that nature feel!
Breathe in and relax with this (6) humidifier. The best thing about products like this is that it is not only useful, it is also a great additional piece to any tabletop or mantle!
Add a (7) apothecary jar that you can use for snacks (or anything that will pair nicely with your wine!)
If you want to have a more romantic vibe, turn on these (8) flameless candles that will put you in the mood. Add some lavender oil to the humidifier to really breathe it in!
Cozy it up with these (9) textured throw pillows. Because the colors are monochromatic, it is easy to change things up by changing your throw pillows!
Well, what is a wine corner without a (11) wine holder and (10) wine glass right? We chose this gold wine holder to match the lamp and tie in that gold into the vibe!
To finish off, we added this (12) french vibe arched window accent mirror. Also, the white matched the portable fireplace.
There you are! Your wine corner! This is such great fun and dreamy activity with your fiancé. If you are into reading, you can design a reading corner. Think of things you'd like to do together and build a space for it!
There you are lovelies! Wedding Registry: Living Separately!
WEDDING REGISTRY: LIVING TOGETHER