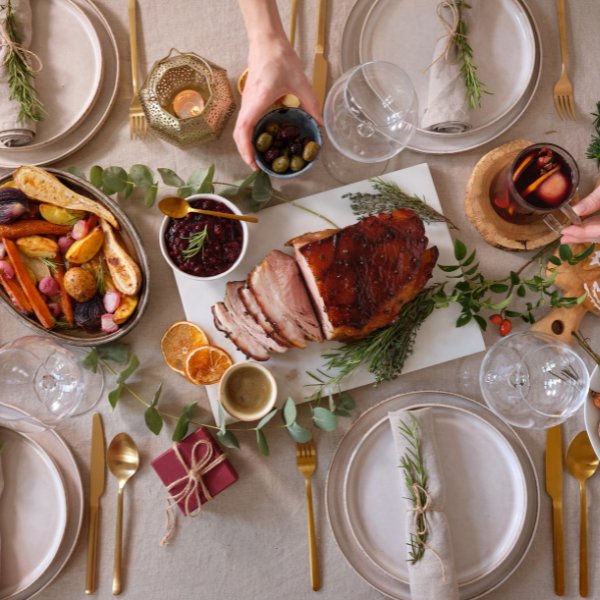 Holiday Entertaining Tips. It's the most wonderful time of the year! There'll be parties for hosting, marshmallows for toasting, and caroling out in the snow. Okay, you get it. The holidays are upon us and whether you love hosting or not, it will be inevitable that there will be some people over at your home to celebrate the holidays with you.
We've rounded holiday entertaining tips to help you enjoy hosting, maximize your budget and create a memorable experience for everyone!
We wanted to start off by saying that it is important to "chill" and not feel "too" pressured to be the "perfect" host. Of course, we always give our best and we wanted to ensure that every guest is looked after and prepare the best meals, we get it. But don't forget to be kind to yourself and also enjoy the process.
Inviting guests that "gets" you is always ideal, as they are the ones whom you don't really feel a lot of pressure to "impress" but, we also understand that this is not always possible.
So please, be kind to yourself and know that you are doing the best that you can with the time and resources that you have!
This site contains affiliate links. For more info, please see our full disclosure.
Holiday Entertaining Tips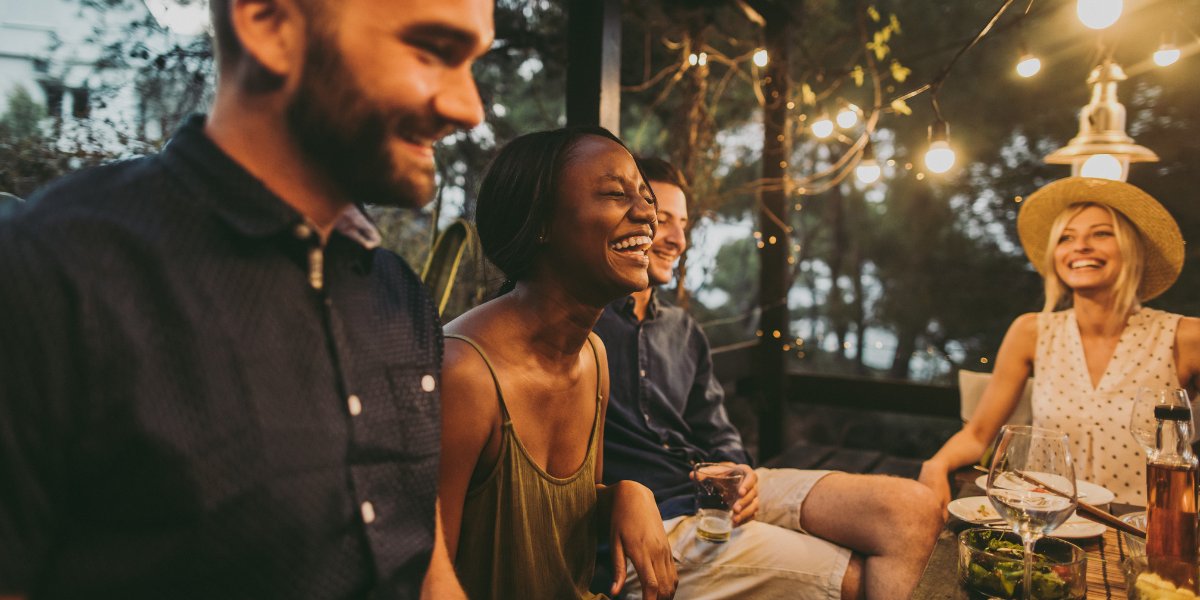 Space Check
Do you have enough space to hold not just the guests, but also the food prep, and the food that your guests will potentially bring? You can still work around your current seating configuration by adopting your meals. Perhaps opting for finger foods, instead of plated meals so guests can sit anywhere and still enjoy their food.
Putting your guests' comfort is essential for them to enjoy the party. There are also floor pillows that you can purchase to help your guests sit by the fire or huddle around without using bulky and old-fashioned chairs.
Set a budget
This will help you create a menu that will be more cost-effective and budget-friendly, as well as hearty so your guests will be satisfied. Here are some budget food ideas to help you out.
Serving style
Are you serving family style or are you looking into doing a buffet station? Pizza night can also be a good idea. Cocktails and appetizers are great for mid-afternoon hosting.
Serving meals using tiered serving platters will save a lot of space. Vertical serving will be your friend if you want to maximize your space!
Time of day
Are you hosting breakfast, brunch, lunch, mid-afternoon, or perhaps dinner? This depends on your situation, as well as again, the budget that you set. Your guests' availability will possibly also affect this decision.
Also, if you have kids or your guests are to bring kids, if the party goes later into the night or perhaps is scheduled during their bedtime, it can be tricky to manage them. Ask your guests and work around their situation and yours.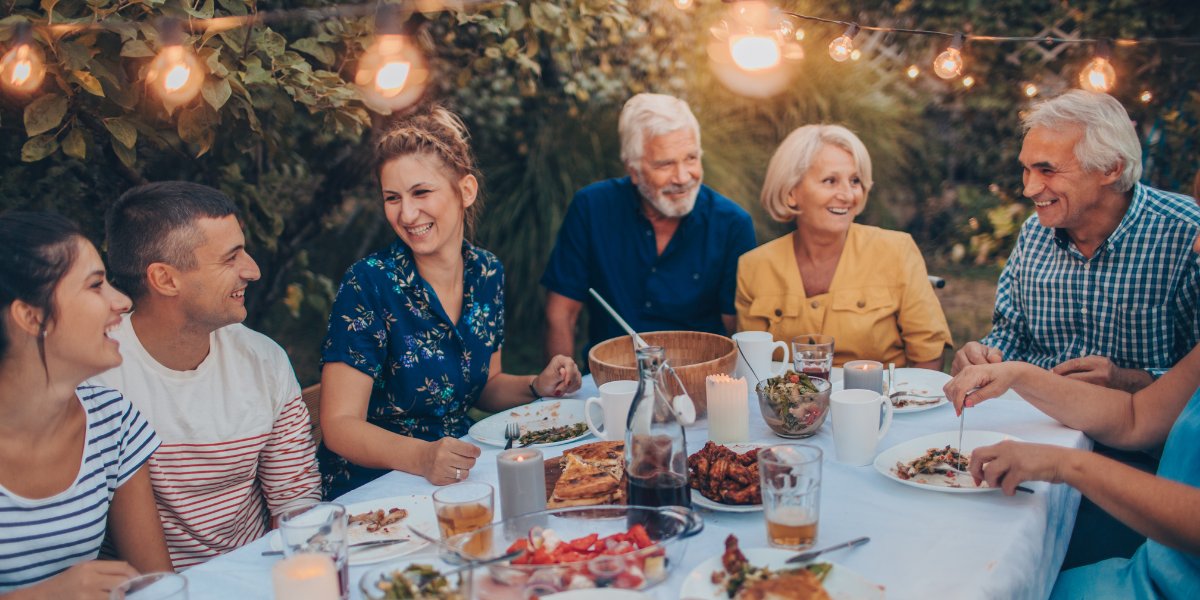 Desserts
Consider desserts that your guests can also take home as a "thank you" gift. Pastries and cookies are great options. You can also build a dessert tower. You can still serve a cake if you'd like, but having these pastries out will encourage them to pack some to go! Have some handy Ziplock brown bags for your guests to help themselves! Make it extra festive by sticking some holiday stickers!

Evaluate your guests
This is not in a bad way. But this is a great way to understand what meal they will usually enjoy. There are staples like pasta and meat dishes that will always be a crowd pleaser.
However, if you have some elderly guests, you can also consider serving something traditional that they can relate to much better to make them feel at "home" – of course, while still staying within your budget.
Are they coming with kids? If they are, you can include smaller meals like fries and nuggets that they can enjoy. If some of your guests have dietary restrictions or perhaps dietary preferences, you might want to look into meals that are "friendly" to them without compromising your vibe.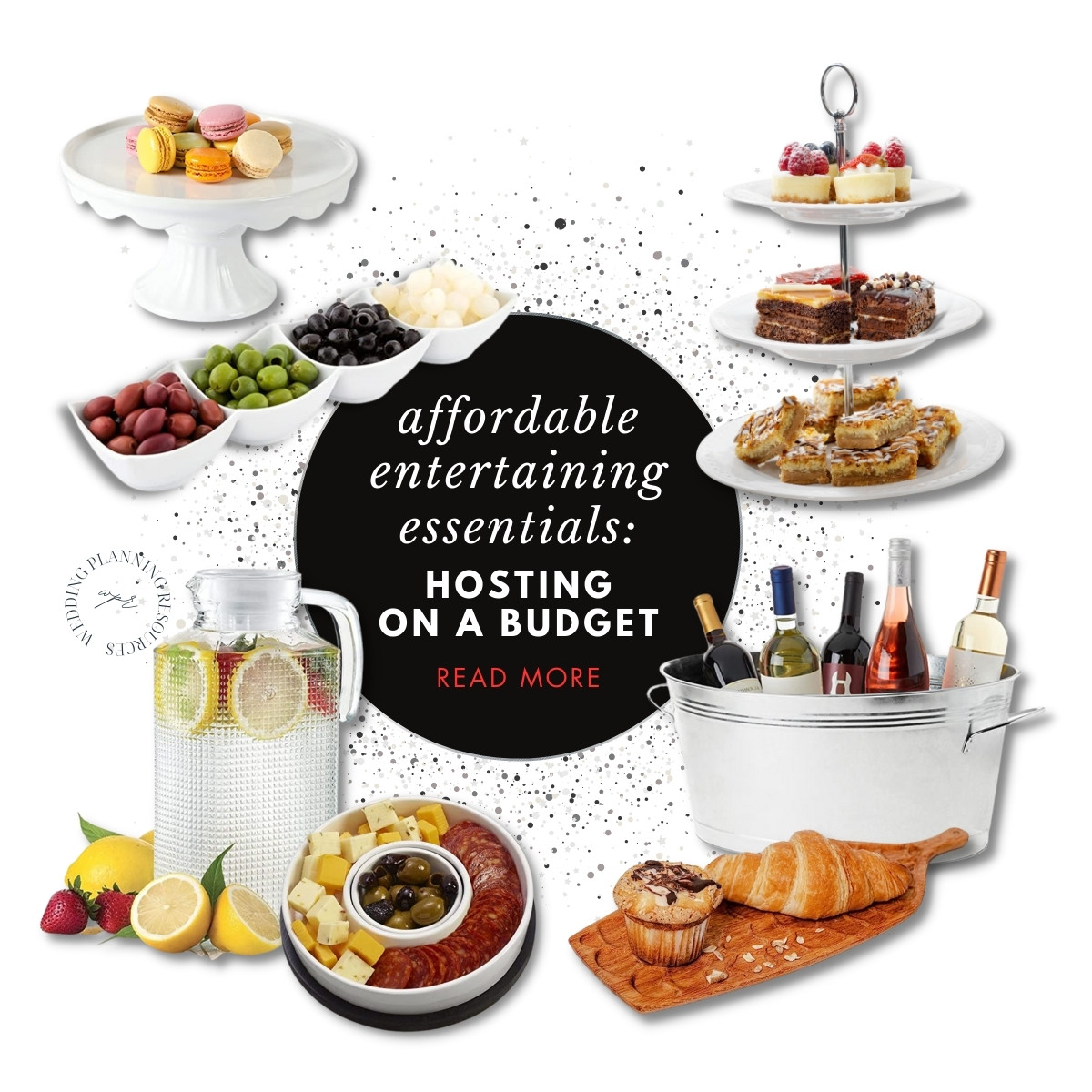 Set a time frame (one of the most important holiday entertaining tips!)
When you send out an invite, it always helps to set a time frame. For example, if you are hosting brunch, you can set an 11 am-3 pm time frame.
This helps you and the guests set expectations on how long the stay is welcomed. Using online digital invitations like those from Greenvelope is easier for your guests to RSVP and also includes any notes (dietary restrictions and preferences) for you. You can easily check and follow up with them using digital invitations.
What can you buy cooked?
As you finish setting your menu and have decided to go with certain meals and foods. Check which ones can be purchased already cooked.
Hear us out.
Say, for example, you'd like to serve chicken. Do you really need to cook it from scratch or can you purchase a roasted chicken say from Costco or Walmart that tastes absolutely great? Even if you were to include those chicken bits in other meals, the roasted chicken in your pasta sauce, or other meals, it would save you time and effort!
PRO TIP: Take out the store-bought roasted chicken in its "store packaging" and serve or place them on a nicer serving plate to elevate the look of the meal!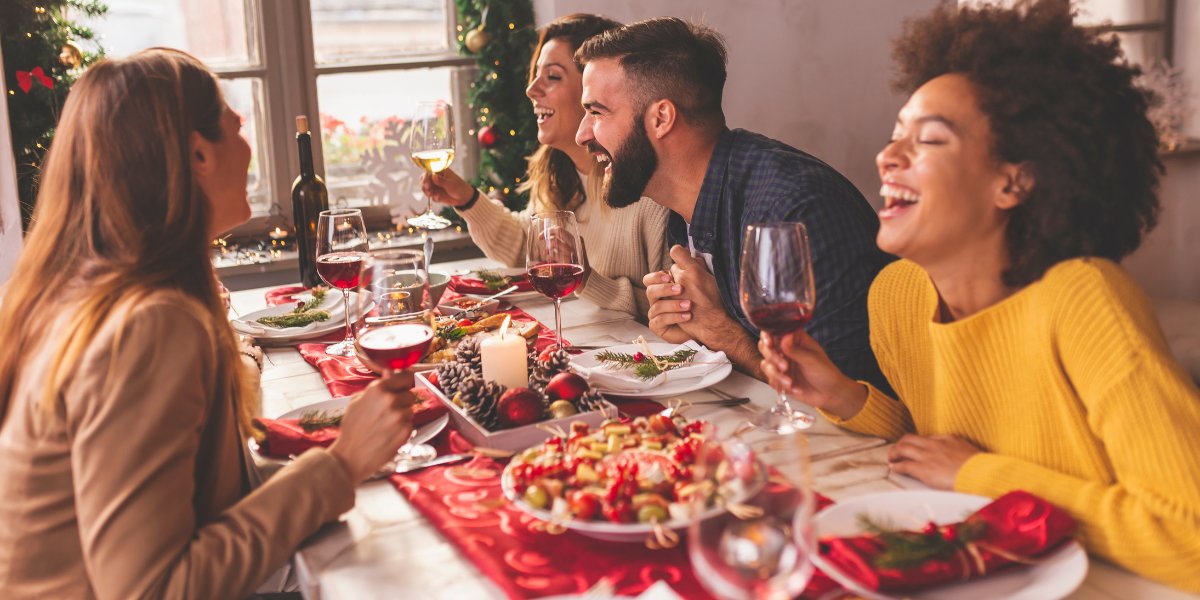 The drinks
You can offer beer or wine if that's something easy for you. Remember that you will need space to store beer and wine. For the most part, they have to be chilled to be enjoyed fully.
If you are looking for alternatives, you can create easy mixes and drinks like a sangria bar. A "signature" drink station is also a fun idea! Another easy and quick idea is to pre-make cocktails! This can come out to be cost-effective and also a space saver!
Activities and Entertainment (remember this as one of the holiday entertaining tips to consider!)
Whether it is playing a live concert or music performance on TV (this one we love!), or playing sing-a-long top holiday music on your home speaker, your guests (and yourself!) will appreciate the setting of the party vibe.
"Guess the song!" videos are also available on YouTube and are a sure way to get the fun started!
Putting together a simple photo booth is also a great way to keep your guests occupied and is great for photos!
The classic charade or Head's Up is still a great game option as they don't really need much space and props! For kids, you can put out colors and coloring books, even board games, and those will help them stay busy and enjoy the night.

Decor
You can put together simple and affordable centerpieces (even for Christmas or Thanksgiving!) that will elevate the feel of the celebration. These do not need to be complicated centerpieces, but adding some decor can help with the overall vibe and experience!
If you are not into centerpieces, festive tablecloths and some votive candles usually do the trick!
There you are lovelies! Holiday Entertaining Tips!