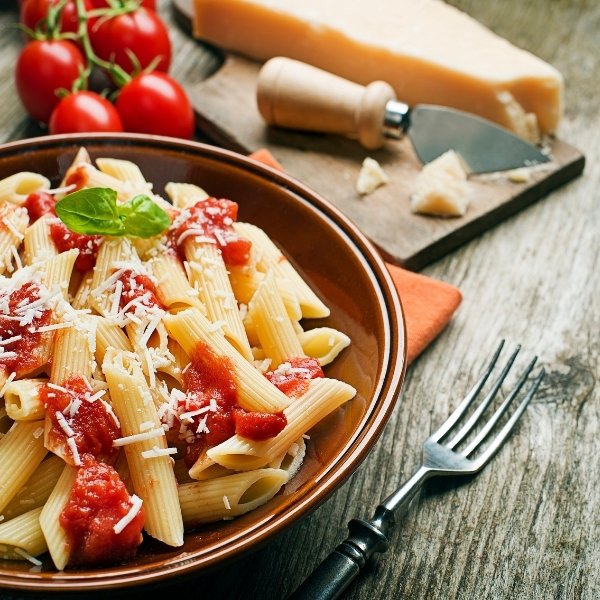 30-minute Pasta Dishes: For Your Next Event. Last minute get-together? Pasta dinner or pasta lunch can easily be a crowd-pleaser. These delicious pasta dinner ideas will satisfy your guests! Whether you are into something cheesy, creamy, simple, or even loaded, you'll find something you'd like to serve!
This site contains affiliate links. For more info, please see our full disclosure. This post has Amazon links and as an Amazon Associate, Wedding Planning Resources earn from qualifying purchases.
30-minute Pasta Dishes: For Your Next Event

To make it extra easy for you, we are also including hacks (okay, fine! they're store-bought!) to help you manage your night even when you are busy. Because really, you also deserve that 30-minute break you've been waiting on all day!
Super Quick Tomato Basil Pasta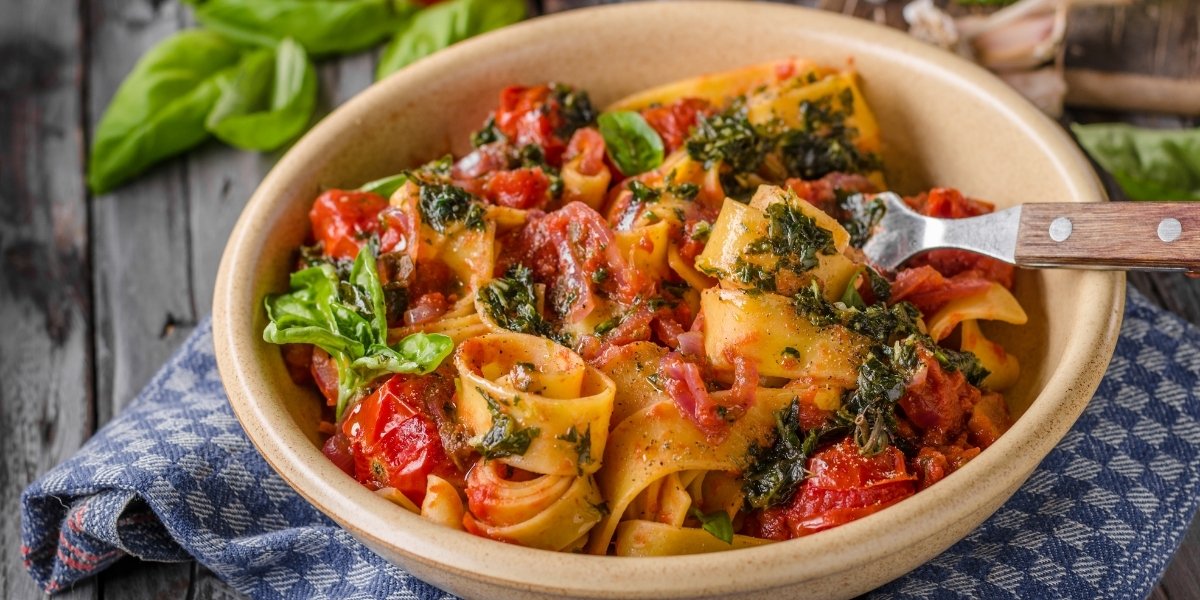 If you can get your hands on some tomatoes, Parmigiano-Reggiano cheese, butter, basil, onion, garlic, olive oil, chili or red pepper flakes, and of course, spaghetti (or really any pasta you have lying around!) – you can successfully pull this off!
Recipes you'll love: Cooking NY Times | All Recipes
You can also "hack" by using bottled pasta sauces. I see you might be cringing. But really, if you don't have time, you have to be kind to yourself. Well, bottled pasta sauce or you can order takeout.
---
Linguine Lemon Alfredo Shrimp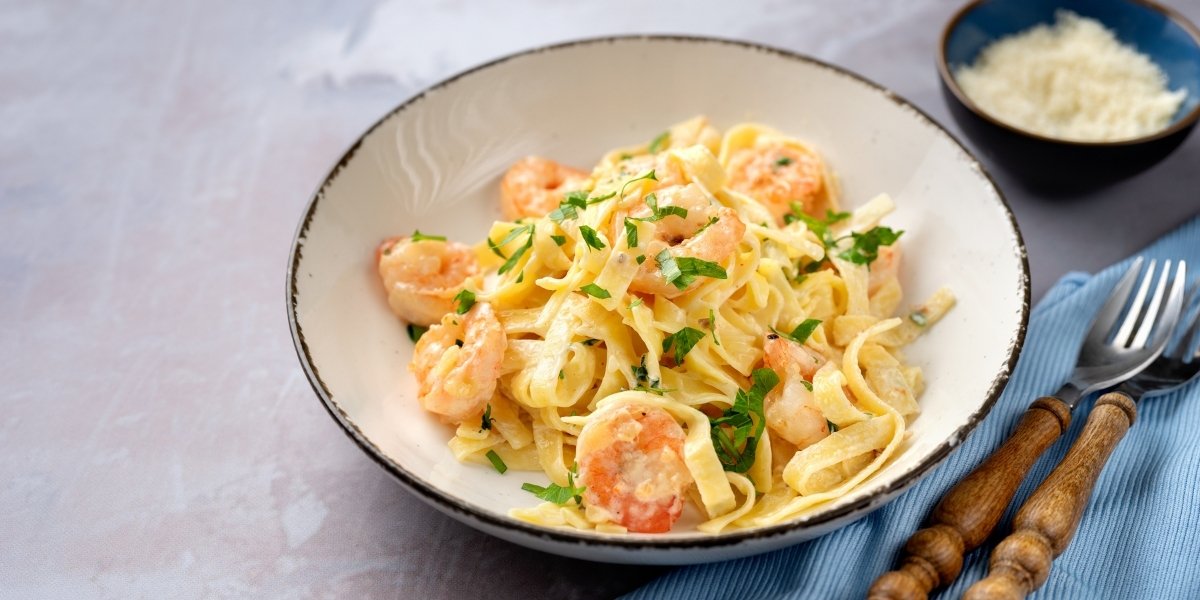 Let's bring serve up some creamy pasta, shall we?
This was surprisingly easier than we thought! Some garlic, butter, white wine (optional), shrimp (of course!), lemon (or lemon concentrate!), whipping/heavy cream, Italian seasoning (use at your discretion! not too much!), flour, and of course, your choice of pasta noodle.
Or, of course, you can also purchase a ready-made alfredo pasta sauce and add sauteed shrimp and lemon to your pasta! Don't forget the cheese! Lots of them! Then voila! You are gold!
Recipes you'll love: Salt and Lavender | Spend With Pennies
---
Chicken Pesto Pasta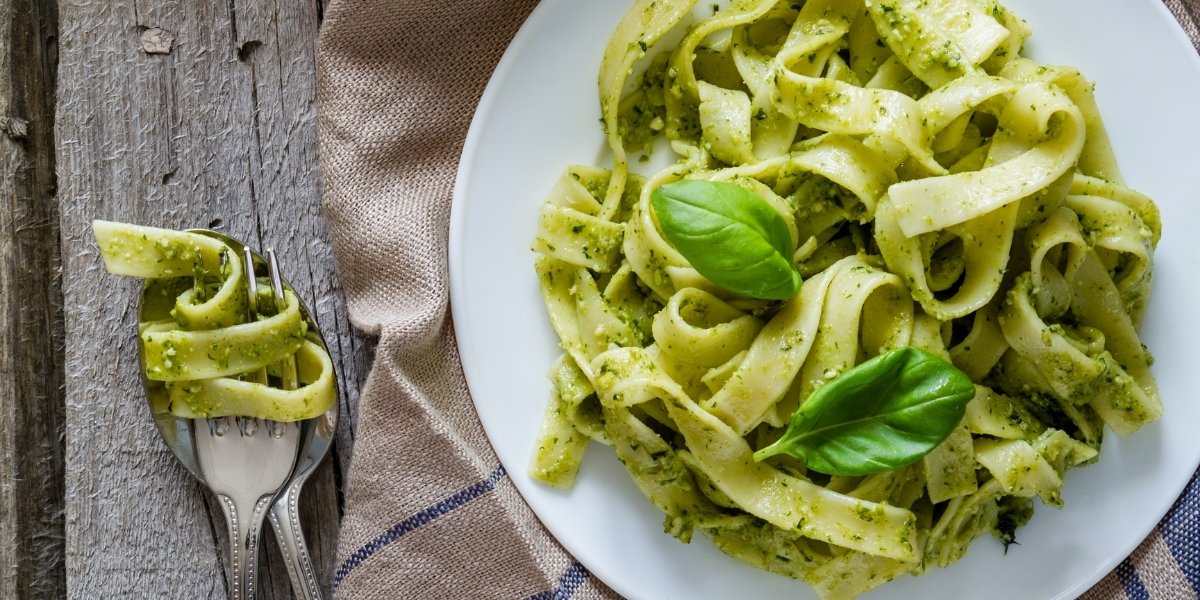 Okay. This is by far, the easiest one. And also, the easiest to hack!
Here's the "real" version. You'll need boneless chicken, olive oil, pesto sauce, sun-dried tomatoes, parmesan cheese, and of course, pasta of your choice.
This "real" version will need you to sautee and cook the chicken. BUT, here's a hack, get those roasted chicken (yep, the one from Costco is our fave!), then shred it! How fast and easy is this?
Then, of course, you purchase pesto sauce and sun-dried tomatoes and parmesan cheese, toss them together with the pasta, and BAM! Yummy pasta!
If you want to make this into a creamy version, just add cream! This might not be the "most" popular opinion, but using a coffee creamer (if you have it lying around!) will help make it "creamy!"
Recipes you'll love: All Recipes | Lemon Blossoms
---
Lemon Chicken Pasta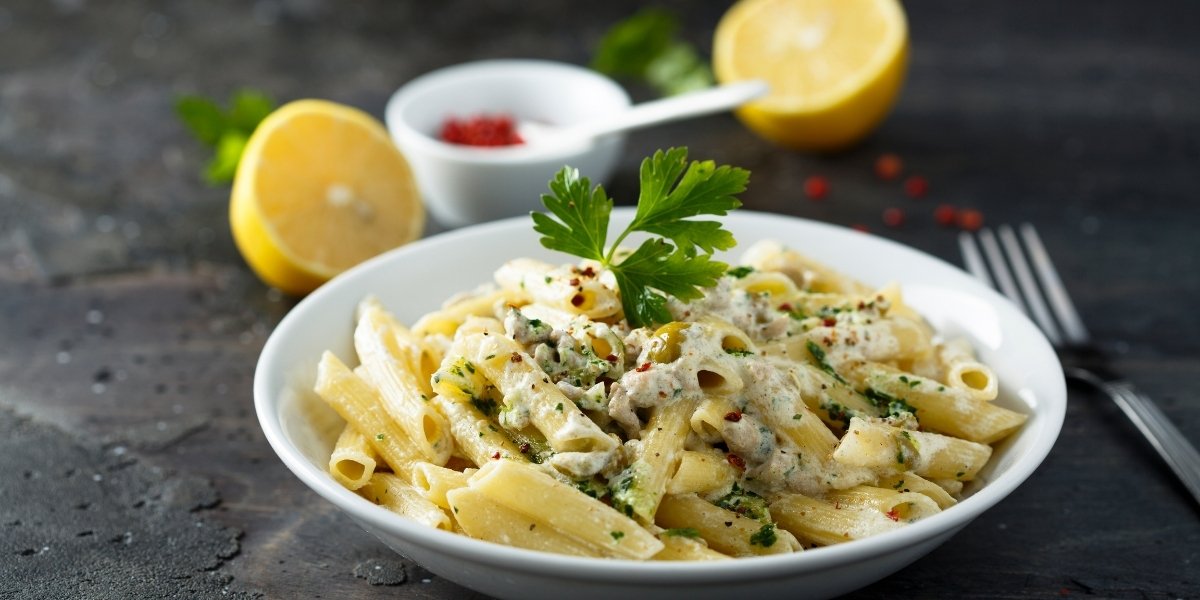 Something for comfort you ask? Well, this one is for you! Something lemony for you!
Pretty straightforward ingredients: chicken stock, parmesan, cream, lemon (and lemon juice!), chicken, olive oil, and as usual, your choice of pasta. Feeling like adding veggies? You can add some spinach!
You've probably known by now how we'll share a hack for this one!
Roasted chicken (from Costco!), shred it, add alfredo bottled sauce, lemon concentrate, lots of cheese, and some baby spinach salad to add some veggies in there!
Toss them together, and you got yourself a delicious pot of pasta!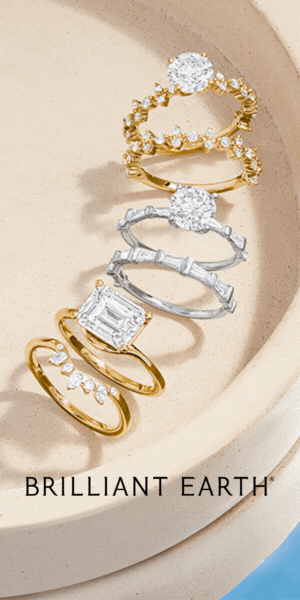 Recipes you'll love: The Endless Meal | Ricardo Cuisine
---
Peperonata Penne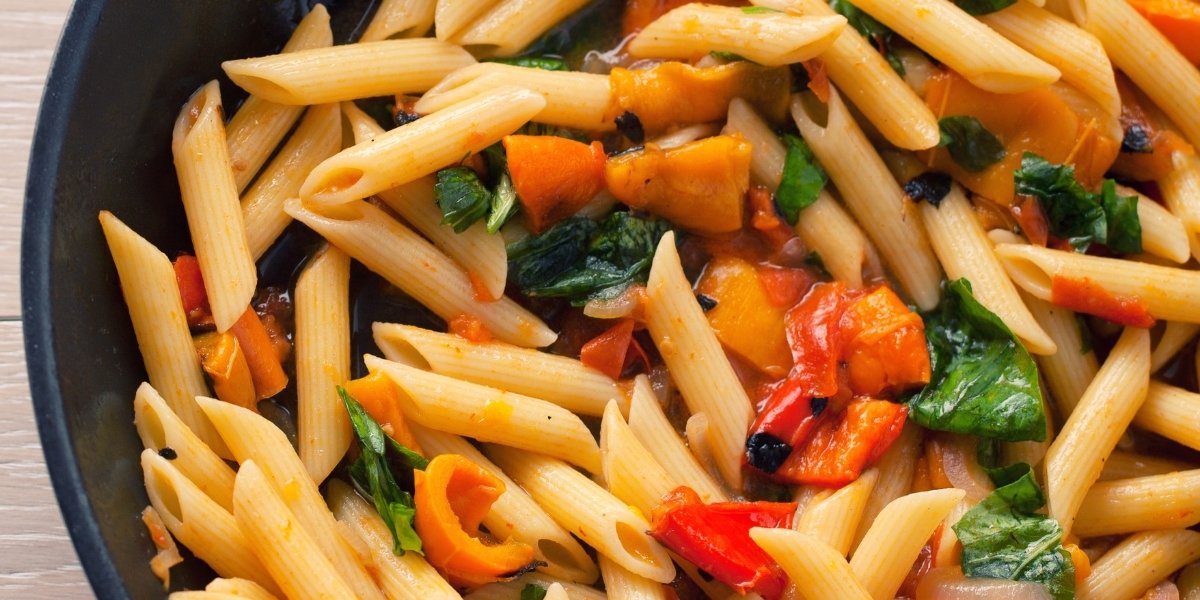 This one is for vegetarians! You'll also love the colors on this one!
Jarred grilled/roasted peppers, onions, garlic, cherry tomatoes, sun-dried tomatoes, red wine vinegar, sugar, parsley, olive oil (or you can also use oil from the jarred peppers!)
There is not much hack to this as this is already super easy as it is! Of course, you can also add vegan parmesan cheese if you'd like!
Recipes you'll love: Jamie Oliver | The Pesky Vegan
---
Beyond Easy Greek Pasta (one of our fave 30-minute pasta dishes!)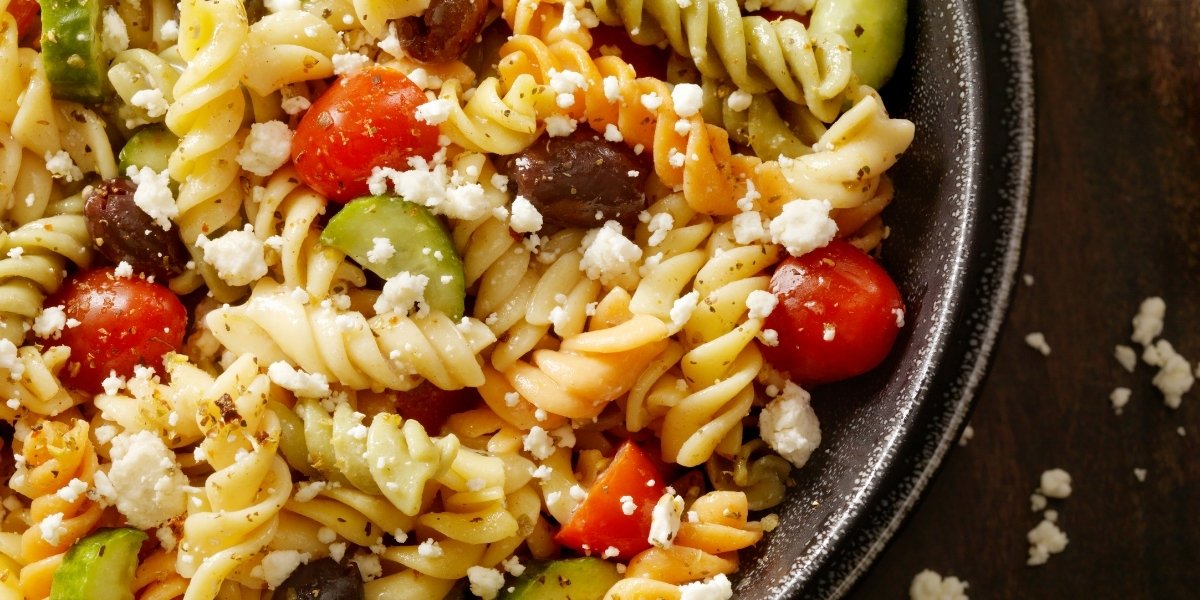 Okay. Are you ready for this one? This is literally a SPEEDY toss-only pasta.
Get something similar to Black Olives & Herbs Feta Cheese in Oil, roasted chicken (again, our fave from Costco!) – shred it, then add these to your penne (or spaghettini) and LITERALLY toss them altogether!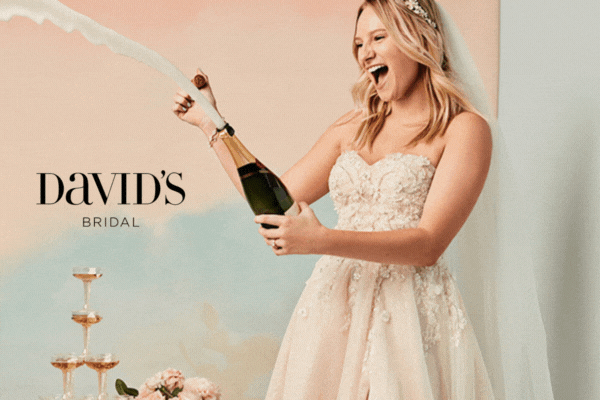 Sure, you will say that this looks like a greek pasta salad. I'd say well it kind of is. BUT, we've added shredded chicken, which essentially makes it a "dinner". Right? I mean, why not? Let's get creative peeps, eh?
And yeah, we really have no reference recipe for this one, because we just put this together way too many times during nights when we don't even want to turn the stove on!
---
Serving Tips
It's not really JUST about the food. I mean for sure, it is about the food. But it's ALSO about how you present them!
Here are our fave serving bowls to help you elevate your 30-minute pasta dish presentation at your next event (or perhaps, tonight!)
Take a look at all these 30-minute pasta dishes and pick the best one out of them to impress your guests in the next event.
There you are lovelies! 30-minute Pasta Dishes: For Your Next Event!
** This post has Amazon links and as an Amazon Associate, Wedding Planning Resources earn from qualifying purchases.