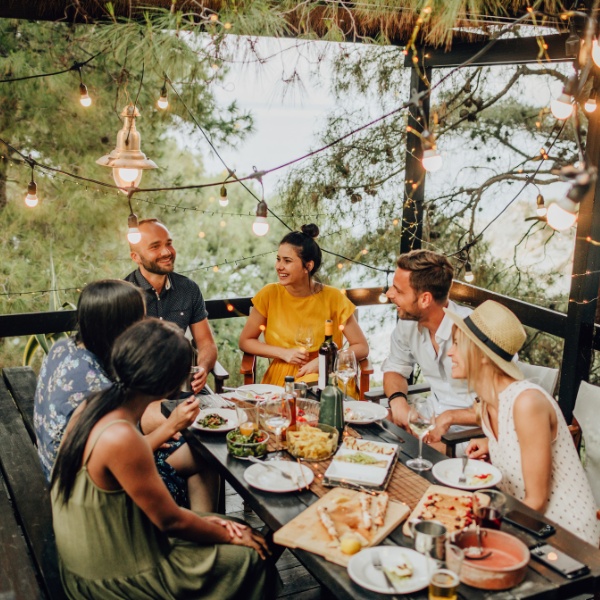 Bridal Party Dinner: How To Host. A Night of Love and Laughter. Creating Lasting Memories. Love, Laughter, and Delicious Delights. Cherishing friendships and new beginnings. Bridesmaids and groomsmen get together. Toasting to the future.
〰️ QUICK TIPS: Set the theme and ambiance, Curate the guest list, Send beautiful invitations, Plan the menu, Prep a stunning tablescape, Create a playlist, Fun games, and activities, Make a speech, Capture memories, Go over wedding details, and Parting favors.
Planning a bridal party dinner is an exciting and memorable way to thank your bridal party, as well as go over your wedding plans and details with them.
It is an opportunity to create a memorable and intimate gathering before the big day, filled with laughter, heartfelt conversations, and delicious food.
A bridal party dinner holds a special place in the pre-wedding festivities as it allows the newlyweds-to-be and their inner circle to come together, relax, and revel in the excitement of the upcoming nuptials.
In this blog, we will guide you through the process of hosting the perfect bridal party dinner party. From selecting the theme and décor to crafting a delectable (or a super easy!) menu, we'll help you create an unforgettable evening with your closest friends and family.
This site contains affiliate links. For more info, please see our full disclosure.
Bridal Party Dinner: How To Host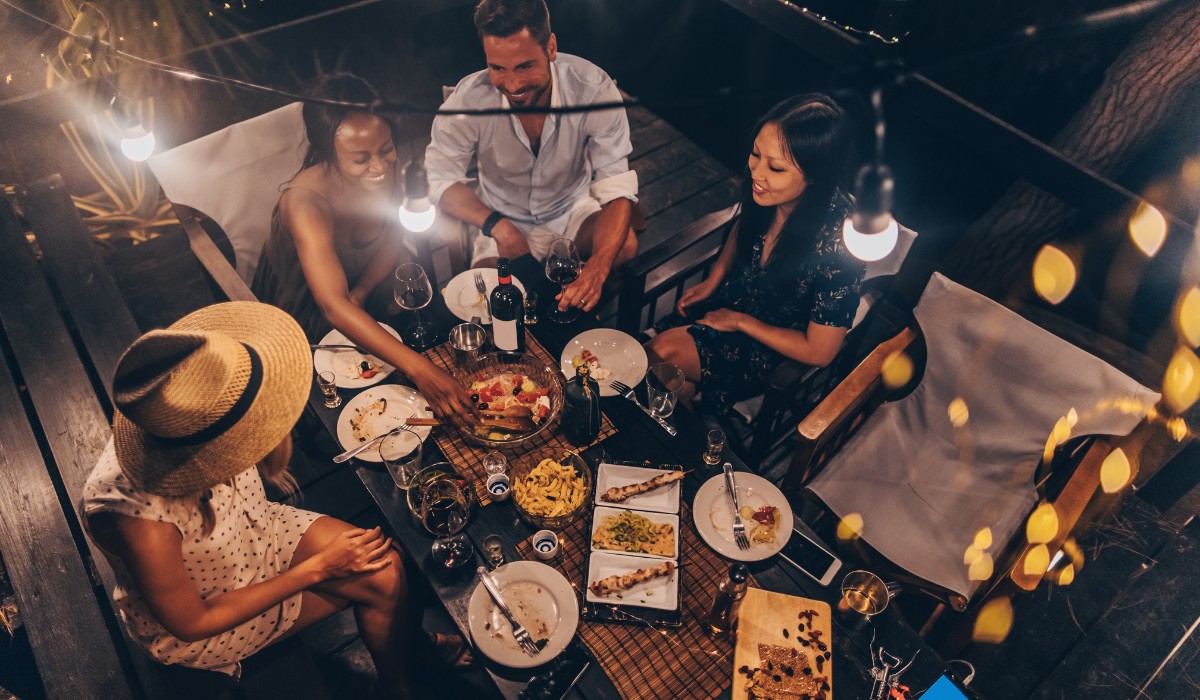 Set the Theme and Ambiance
Choose a theme that reflects your bridal party vibe. It could be a garden party, a glamorous affair, a rustic outdoor gathering, or even a cozy and intimate indoor dinner.
You can make it extra fun by doing a theme like a '70s disco theme or a costume party!
Select the decorations, table linens, and centerpieces that align with the chosen theme to set the mood for the evening.
This does not have to be something elaborate. You can use grocery flowers or simple, cheap, DIY and easy centerpieces to decorate your space.
Curate the Guest List
This can be mostly your bridal party. But if you have other closest friends and families that are also involved in the wedding and have responsibilities, it will be best if they are also invited.
Ensure the group is intimate enough for everyone to engage in meaningful conversations and create lasting memories together.

Send Beautiful Invitations
Craft elegant and personalized invitations that match the chosen theme. This can be printed or digital.
Include all the necessary details such as date, time, location, dress code, and any special instructions.
Encourage RSVPs to help with planning and ensure a smooth event. Also, this helps you plan better for food and drinks.
Plan the Menu
You can create an elaborate menu or also easy one pot meals.
Consider a mix of appetizers, salads, main courses, pasta, side dishes, and delectable desserts.
Don't forget to include refreshing beverages, a drink station, and a signature cocktail to add a special touch.
TIP: If you are pressed for time, pre-order party trays or even order from UberEats and transfer the food over to your "own" dinnerware, and voila! You are ready to entertain!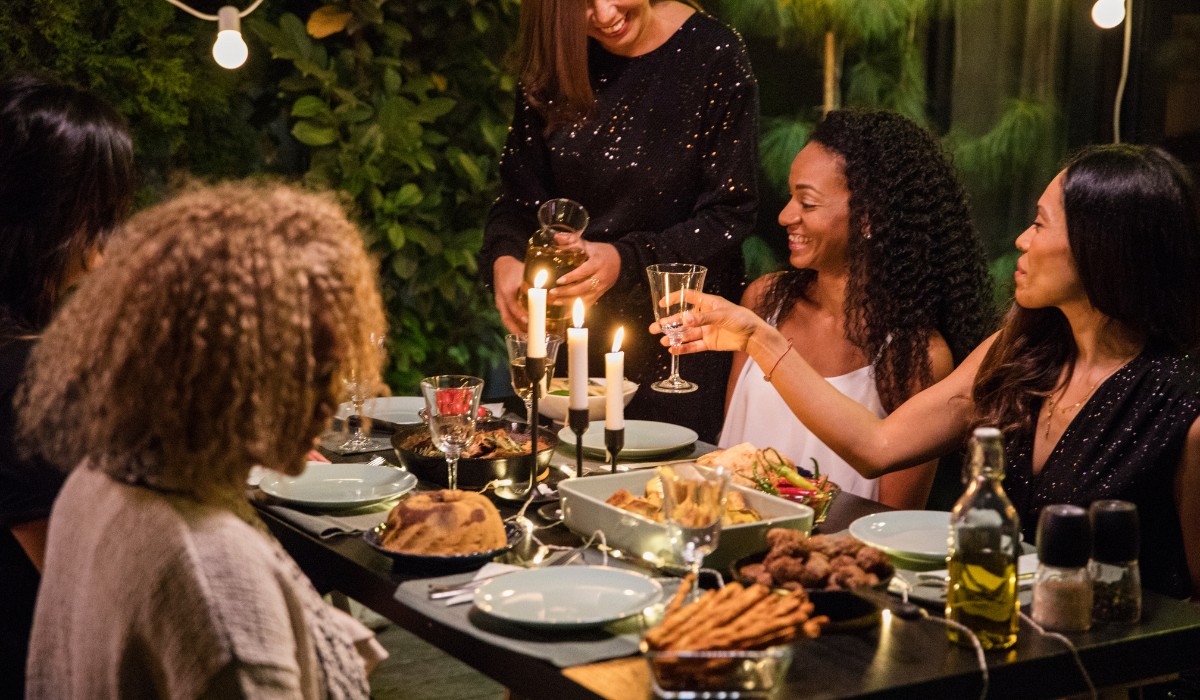 Prepare a Stunning Tablescape
Arrange a visually appealing table setting with attention to detail. Select elegant dinnerware, glassware, and flatware.
Incorporate beautiful floral arrangements, candles, and other decorative elements that enhance the overall aesthetic of the evening.
As mentioned, this does not mean that you have to spend a lot of money. You can use what you have and bust out the finest china you have hiding in your cupboards.
This is a dinner with your special people before your wedding and it is only apropos to deck out the table.
Create a Playlist (one of our fave parts of a bridal party dinner)
Put together songs that have been with you, your partner, and your closest friends/family throughout the years.
The ones that can bring up memories and give you all that warm feeling.
Fun Games & Activities
Incorporate entertaining games or activities into the evening to keep the atmosphere lively and engaging.
From bridal trivia like "How well do you know the bride?" quizzes, these activities will encourage laughter and bonding among the guests.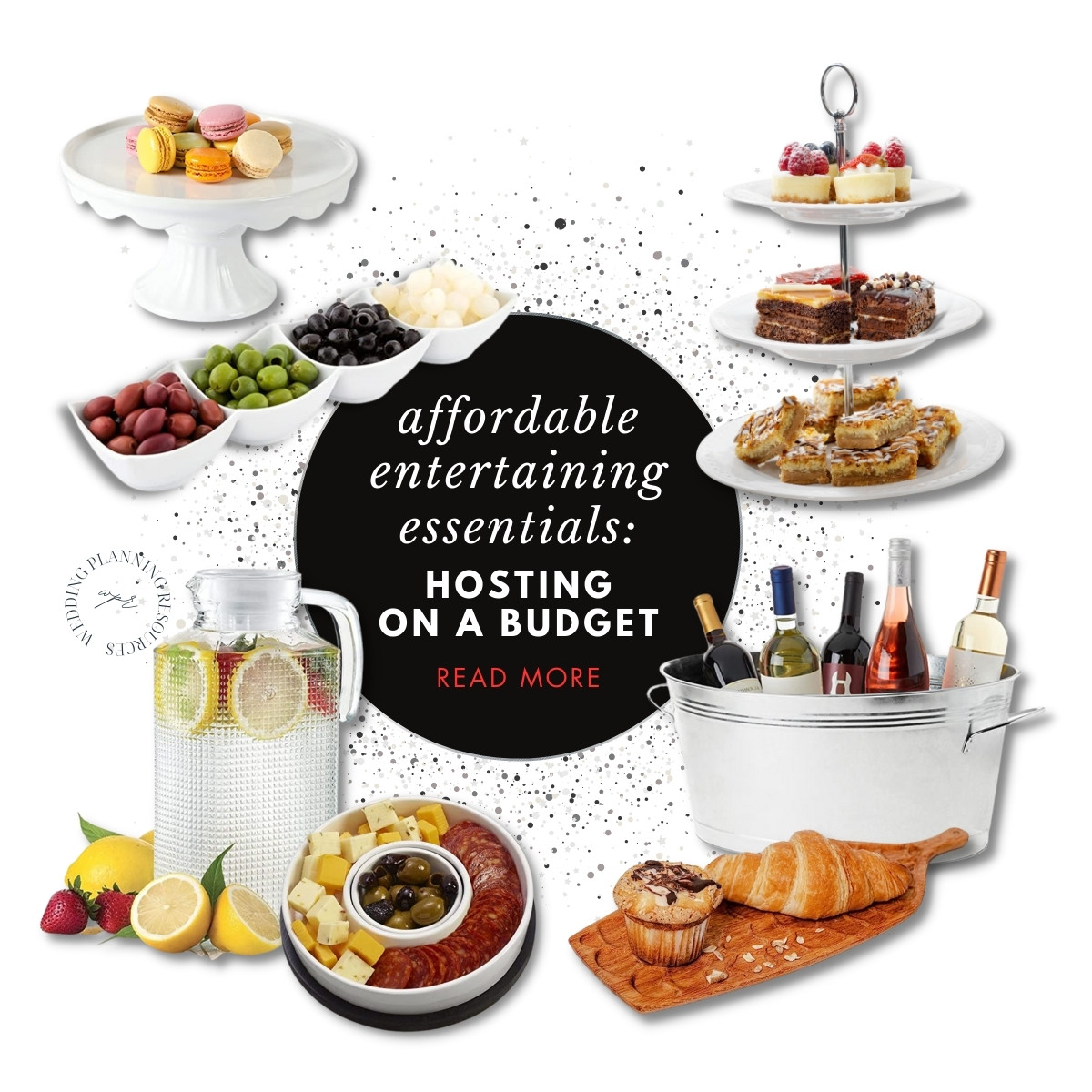 Make a Speech
Take a moment during the dinner to raise a toast to specific, if not all, your guests, expressing heartfelt gratitude and appreciation.
Invite others to share their stories and memories, creating a touching and emotional experience for everyone.
Capture Memories (an important part of a bridal party dinner!)
Designate a friend or hire a professional photographer to capture precious moments throughout the evening.
Send copies of the pictures to your guests for a great keepsake!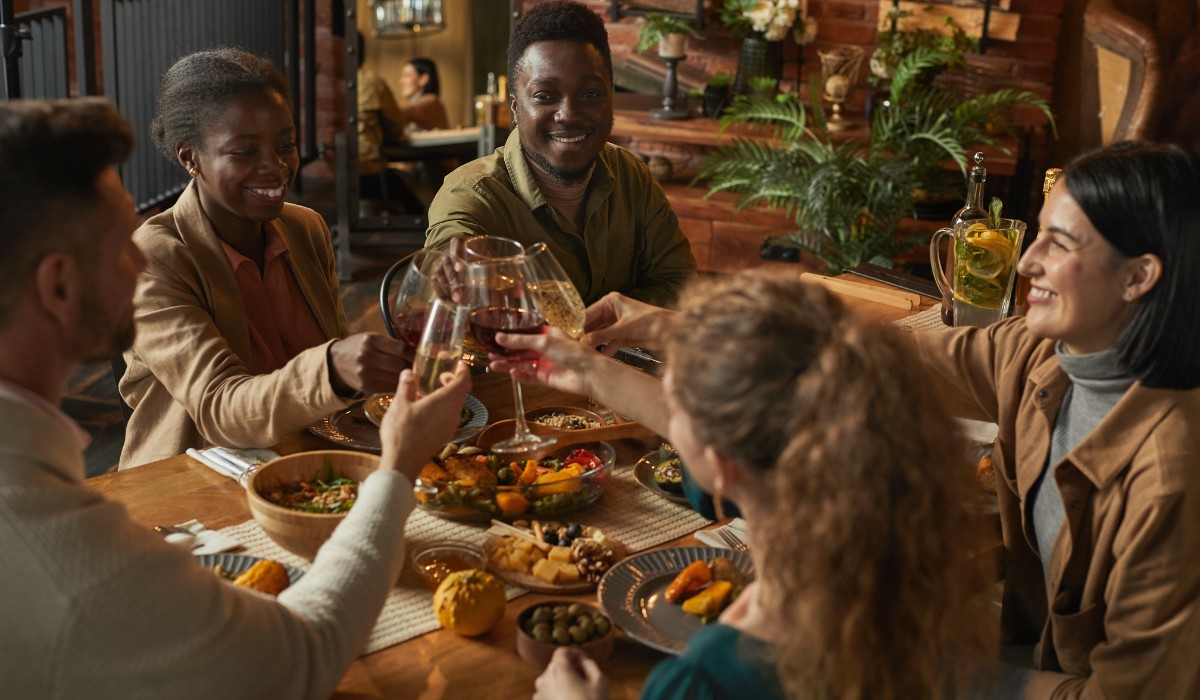 Go Over Wedding Details
This is only if you want to, of course. But if there are some things you wanted to clarify – especially before the rehearsal dinner, this will be a great time since most, if not all the people involved in your wedding are in the same place.

Parting Favors
Send off the guests with small and thoughtful parting favors. This can be the smallest trinket – we got $5 dollar favor ideas here.
It could be personalized keepsakes, scented candles, or even a bag of delicious homemade treats.
These tokens of appreciation will leave a lasting impression on the guests and remind them of the special evening.
〰️ Hosting a bridal party dinner is a wonderful way to celebrate and thank your closest friends and families for being supportive as you go through your wedding planning journey.
By following these tips and putting your personal touch into the planning process, you'll host a perfect evening filled with love, laughter, and joy.
And nope, it does not have to be expensive, nor does it need to take so much of your time. With these tips, you can plan a great bridal party dinner and enjoy the rest of the night!
There you are lovelies! Bridal Party Dinner: How To Host!