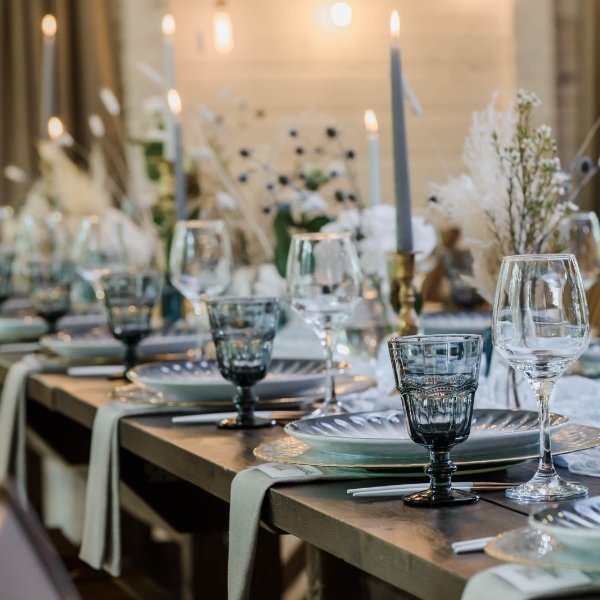 Powder Blue Wedding Inspirations. Soft & Elegant! Powder blue is one of those colors that will always be timeless. It's the best way to incorporate color into your wedding without overpowering it and being bold enough. It's subtle, yet adds that color that creates depth and modern flair!
Looking to incorporate some color into your wedding? But also want to keep it as soft and as subtle as possible? Well, powder blue might just be the color for you! Whether you are looking into adding color to your wedding invitation, bridesmaids' dresses, bouquets, centerpieces, table decor, wedding cake, or maybe even adding it to wedding outfits, these ideas we have here will inspire you to get that powder blue color incorporated seamlessly into your wedding!
You'll find napkin styling, centerpiece styling, bridesmaid dress styles, wedding arches, boutonnieres, and corsages. You can even add powder blue table runners and keep everything white to ensure that powder blue stands out! There are simple and affordable ways you can tie things together!
From your ceremony to your reception, you can reuse your flowers to keep things affordable and also cohesive! You'll find that hydrangeas, roses, stock, delphiniums, thistle, dusty miller, and varieties of eucalyptus are common flower choices in a powder blue wedding theme.
There you are lovelies! Powder Blue Wedding Inspirations!