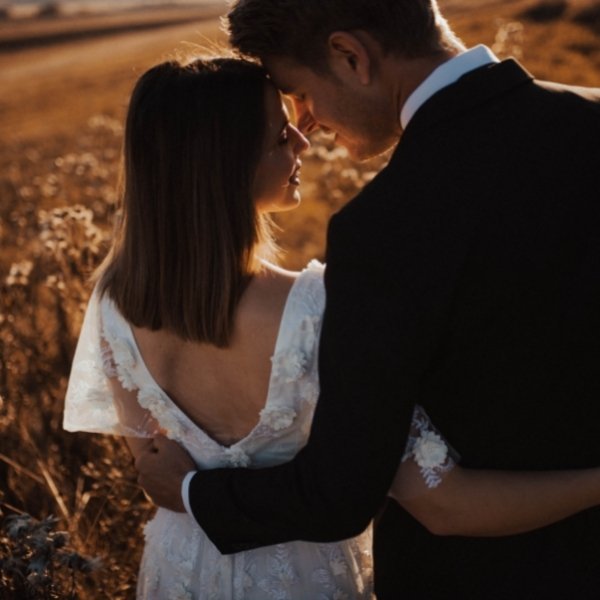 Intimate Wedding Guide: Why Should We Do It? Keeping it close! Why you should have an intimate wedding even when there is no pandemic. Considering a small guest list? Looking to spend quality time with your wedding guests in a smaller setting?
Intimate and micro weddings are fun and joyful and much more manageable to plan and organize. They give you a chance to express yourself without a lot of second-guessing.
You can celebrate an unforgettable day with your loved ones and closest of friends. It might seem that an intimate or a micro wedding might only be applicable during these pandemic times, but it is actually quite a good choice than you might expect; here are some reasons why.
Intimate Wedding Guide: Why Should We Do It?
1. Good Vibes Only
The best thing about an intimate wedding is that you get to celebrate your biggest day, surrounded by your loved ones and closest of friends only. You will be surrounded by good vibes and all the joy you should feel without any reservations. There will be fewer chances of mishaps when your guest list is smaller.
And by chance, if something does not happen well, then everyone will be cooperative and will make you feel relaxed. There is not much pressure to please everyone (which, of course, you can't please everyone!)
Thus making it easy to roll with the day with a lot of fun. You will have less pressure on yourself and enjoy your day wholeheartedly.
2. Be Yourself (one of our fave points in this intimate wedding guide!)
You can totally be yourself, making your big day an authentic reflection of yourself (and your partner, of course!).
You can skip the traditional elements of weddings, especially if you feel like it does not match your personality. Your wedding can be a little shorter or maybe longer if you want. You can speak to anyone in your own tone and laugh out loud without thinking of others judging you.
You can also incorporate details that mean a lot to you. Others can also relate personal stories, especially if they have seen you and your relationship grow and blossom! Sharing personal details and funny stories would rather be a little embarrassing to share if more people were at your wedding.

3. Spend on things you love
Having an intimate wedding will really help you to decide where to spend your money. You will need a smaller venue with less catering, which will save a lot of your money ON THOSE THINGS. This is the time you can go with quality over quantity.
Even when you want to DIY aspects of your intimate wedding, or consider pre-arranged wedding flower arrangements, because you are not doing them on a larger scale, you can easily manage them without stressing too much.
Spending it on your loved ones will be encouraging and cheering. You can arrange for a more elaborate dinner menu – think specialty foods. You can also prepare a more personal gift bag custom for each of your guests.
4. Splurge on your honeymoon
Spending a little less on the wedding will allow you to spend more on your honeymoon. You can extend the days of your honeymoon or can add to the luxury experiences.
5. Plan it by yourself
It is easy to handle a fewer number of people than a guest list of hundreds. You can save on hiring a full wedding planner and instead go with a day-of coordinator or speak to a consultant to make it easy for you to enjoy your day while planning it by yourself. It would help if you did a bit of research to find high-quality vendors with a great network.
Vendors providing multiple services would be better than providing fewer services (think saving on delivery, set-up, and tear-down fees). Planning your big day for your small circle is fun, and you can even take help from your friends and family. This will reduce your burden and will let you feel relaxed.
PRO TIP: It will be great to have a wedding pro (consultant) look at your current plan. They can provide you with insights into what process can be made better or more efficient and even go as far as giving you ideas on possible challenges and how to tackle them.
PRO TIP 2: If you opt-out of hiring a wedding planner or coordinator but need a server, set-up help, and/or bartender, there are staffing companies, where you can hire help directly and not worry about other things needed to be executed on the day of the event.
6. Be creative while choosing a venue
Intimate weddings provide lots of options to celebrate your big day in unusual venues. You can plan your wedding to be in your backyard, rooftop, at a restaurant, at an Airbnb rented property for a pool wedding, or a conservatory wedding, and so many others.
You can plan your wedding on a cruise or a destination wedding with a view; the possibilities are endless while planning an intimate wedding. You can be creative and unconventional.
There are also studios and rental spaces with kitchens, where you can hold your event. Caters will be more than happy to set up and serve!
7. Make your guests feel special
It is easy for you to entertain and spend time with everyone attending your wedding when it is an intimate one. Involve your guests in fun games and activities. Make them feel special by offering their favorite desserts. You can also DIY wedding favors to make them feel special. Giving customized wedding favors will also be an amazing gesture.
You can also prepare a slideshow for photos and memories where your guests can see themselves; this will touch everyone's hearts, and also it will just make them feel extra special.
8. The unforgettable photoshoots (love this part of this intimate wedding guide!)
One of the reasons you should have an intimate or a micro wedding is the photos, even when there is no pandemic. Group wedding photoshoots are the best memories you can get out of an intimate wedding.
Having fewer guests at your wedding is the best chance to achieve amazing lifetime memories by making your photoshoot more fun, memorable, and personal. It is easy for your photographer to cover every guest and the candid moments of you with your guests.
As we always say here in the blog, a great photographer is worth the investment!

9. Eco-friendly
Intimate weddings can have an eco-friendly side. The less decor, the less leftover food, and the less waste generated will definitely help the environment.
10. Get real connected and personal
Intimate and micro weddings are where all your guests feel connected and have a lot of memories together. A wedding with more fun activities and good and positive vibes makes you feel energetic and happy forever to make the best decision for yourself and the guests.
The most important part is that you get to be yourself and celebrate with the ones you love!
There you are lovelies! Intimate Wedding Guide!