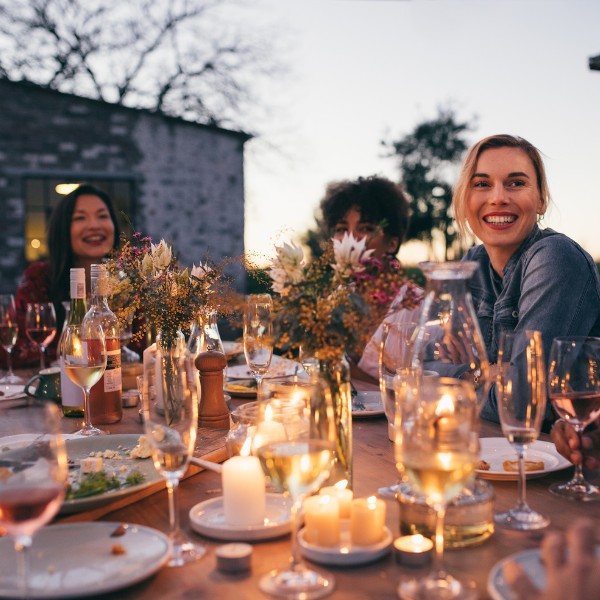 Who Pays For The Wedding Rehearsal Dinner? Is it the groom? Or the bride? Or each other's family? Do you even need a wedding rehearsal?
Traditionally, the groom's family is responsible for paying for the wedding rehearsal dinner. Mainly because traditionally, it is the bride's family that already pays for the wedding itself.
Wedding rehearsal dinner has evolved and is no longer the usual rehearse, have dinner, and then say goodbyes type of thing.
It has been a full-blown event in which both families of the newlyweds-to-be mingle and get to know each other more.
Especially in this modern world where a lot of us have moved to a different city or country, it is now rarer to see all of the family altogether and just eat, chat, sit down, and have a great time!
Events like the wedding rehearsal dinner are a great way to introduce, re-acquaint, catch up and be around the whole family.
Sure everyone can mingle at the wedding, but not as intimate as it will be during a wedding rehearsal dinner where the only ones invited or in attendance are the closest friends and families.
In addition, they are also most likely to be involved in the wedding itself. This will not give them a chance to mingle so much since they are running around or heavily involved doing wedding day tasks.
RELATED: Rehearsal Dinner Activities And Entertainment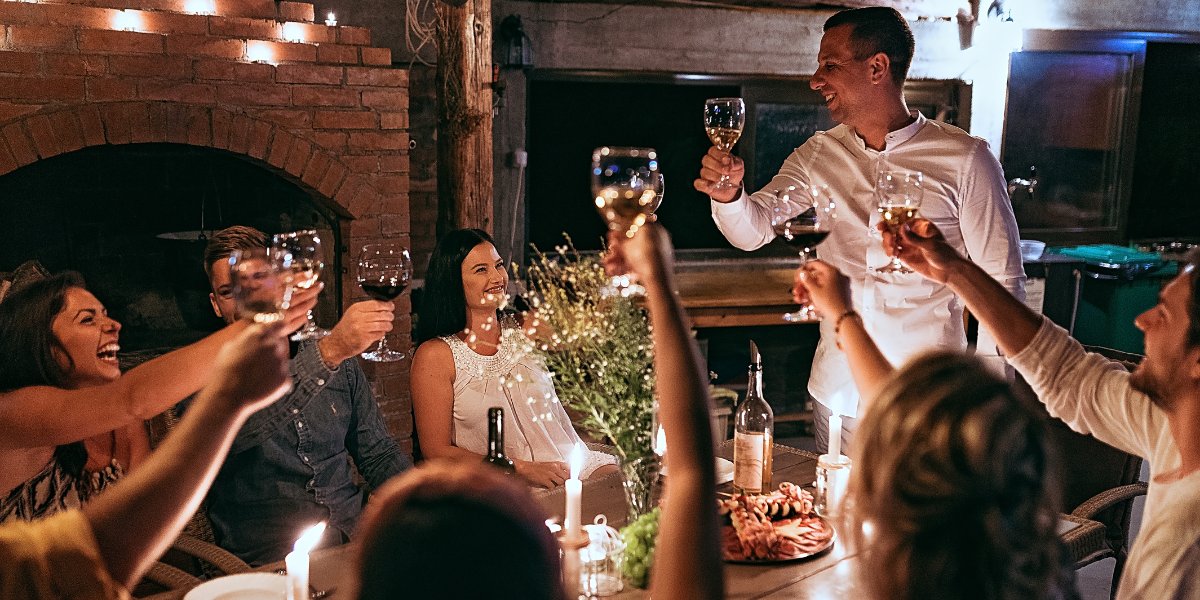 During this non-traditional era, the wedding rehearsal dinner, or any other wedding-related expense for that matter, both families can pitch in, and the couple can even also take on this expense. Whoever offers to pay, can definitely pay as well.
Choosing a restaurant or venue that have all the services and food included (all-inclusive) will curb some planning task and let you and the host enjoy the night more.
You can keep it casual or as formal as you'd wish to be. Also depending on how much you or the host will be willing to spend.
If you are booking a restaurant or a golf club, a good gauge is to check out their dinner menu, or better yet, the prix fixe menu. This is a good estimate of how much you will be approximately spending for each plate (+-15%).
Of course, the best way is to ask for a quote and see if you can work around what they have to offer.
It will also be up to you if you'd like to set up a seating chart as it also depends on how casual and formal you'd like it to be. As well as what type of food are you serving? Appetizers? Buffet? Station? Sit-down?
For more mingling, smaller bites or food stations can help your guests move in the same circle and get acquainted
Remember that if this is a dinner, your guests will be hungry. Choose bites that are heavy hitters like rolls, tacos, mini burgers, and mini steak bites.
There is no need to stock up so much on alcohol or have an open bar. You can include a glass of wine of their choice with their meal. And if they want to order more, they can do so at the cash bar.
PRO TIP: Communication is key. Put signs on the table like menu and drink selection – what they can and cannot have. Leave notes on the menu or at the bar that says something along the lines of: "Glass of wine. Cash bar is open."
Keeping the location of the rehearsal dinner close to the institution or ceremony venue will make it easier for your guests to attend.
If your wedding is the next day or the next 2 days after the rehearsal dinner, we can imagine that you don't want to stay out too late.
Including a time frame in your printed or digital (email) wedding rehearsal invitation will help your guests "know" when it's time to go without telling them it is time to go. So instead of only mentioning the start time like "7 pm", you can write it up like "6 -7 pm: Wedding Rehearsal, 7:15 – 9 pm: Dinner"
See how clearly that's laid out?
The 15-minute in-between can be the drive to the dinner venue. You can adjust the travel time accordingly.
If there is anything you can take away from this post, it is to make the most out of the wedding rehearsal dinner. You are surrounded by the closest friends and families more intimately than at the wedding.
Speak to them and appreciate their presence and present/s. It will not only fill their hearts with love and appreciation but will also fill yours with joy!
There you are lovelies! Who Pays For The Wedding Rehearsal Dinner?