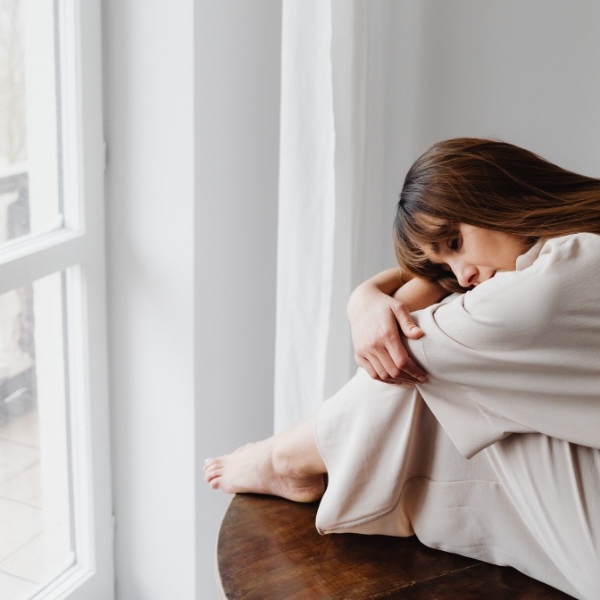 Reasons Why Overthinking Is Ruining Your Wedding Planning. Why overthinking is the silent wedding planning vibe killer. How to save your wedding from overthinking chaos. Wedding planning overload: the overthinker. What to do when wedding planning overthinking takes over.
This site contains affiliate links. For more info, please see our full disclosure.
Overthinking can be a real hurdle when it comes to wedding planning. While it's natural to want everything to be perfect on your big day, excessive overthinking can lead to unnecessary stress and even impact your overall wedding experience.
It is a cognitive process characterized by excessive and often repetitive thoughts about a particular subject, situation, or problem. It involves analyzing, dissecting, and dwelling on various aspects of a matter to an extent that goes beyond what is necessary or productive.
"Overthinking — also referred to as rumination — is when you repetitively dwell on the same thought or situation over and over to the point that it disrupts your life." (from GoodRX)
And no, this is not you being cautious, creative, and carefully considering your options. This is when the "planning" of the "wedding planning" tends to go beyond a reasonable timeframe and is already interfering with your daily life.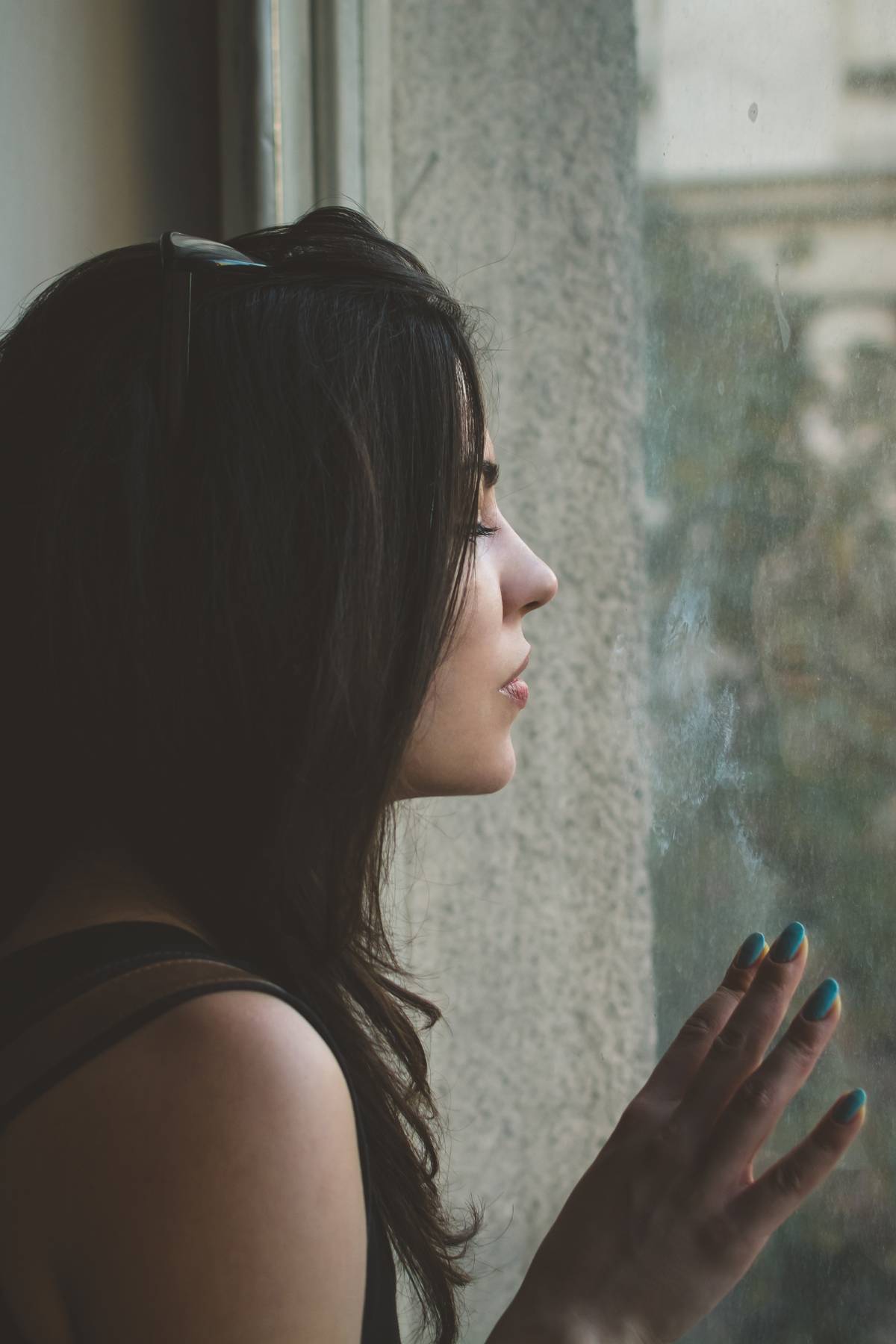 Reasons Why Overthinking Is Ruining Your Wedding Planning
Increased Stress
Overthinking often leads to increased stress levels. Planning a wedding is already a significant undertaking, and constantly worrying about every detail can take a toll on your mental and emotional well-being.
Replaying things and thinking about every single possible outcome will only lead to exhaustion and when you're planning your wedding, you need all the energy you can get.
** HOW TO MANAGE: Set boundaries and timelines on things you need to decide on. More importantly, respect them and keep the promises you made to yourself.
Give yourself breaks in between to give yourself space for creative juices to flow and more important, for you to feel refreshed and energized.
Ask yourself "What are the limits that I can set so I can keep things logical, reasonable, and helpful?"
RELATED: WEDDING STRESS: HOW TO HANDLE
Decision Fatigue
Overthinking can result in decision fatigue, where you become mentally exhausted from weighing every option excessively. This can slow down the planning process and make it difficult to make clear and timely choices.
** HOW TO MANAGE: Limit your options. You can choose among your top 5 picks. You can even go as far as 10 options. Anything more than that will overwhelm you and will delay your decision-making unnecessarily.
Is there a reason why you are second-guessing yourself? Did someone say something to you that contributed to you doubting your decisions all the time?
List out consequences and outcomes that you are concerned about. Be honest with yourself and go over the things that are holding you back and discover ways to tackle them without being too hard on yourself.
You'll find that the outcome and consequences are things that you can't even control. And the ones that you can control, you will also figure them out, and if you don't figure them out, you'll find that they are great stories and lessons that will be valuable to your life moving forward.
Think back on all the hard things you've done in the past and remember how you always came out strong and how you've always figured it out.
RELATED: HOW TO BREAKDOWN WEDDING PLANNING TASKS

Strained Relationships (one of the most important reasons why overthinking is ruining your wedding planning)
Constantly second-guessing decisions, especially when they involve your partner or family, can lead to tension and strained relationships. It's important to communicate openly and avoid unnecessary conflicts.
** HOW TO MANAGE: We've discussed how to create your "North Star" over at The Little Book Of Mindful Wedding Planning.
Having a guide with your values and goals will help you make decisions with your partner, family, and friends more efficiently. Looking for and only considering options that align with your "North Star" will help you avoid overthinking.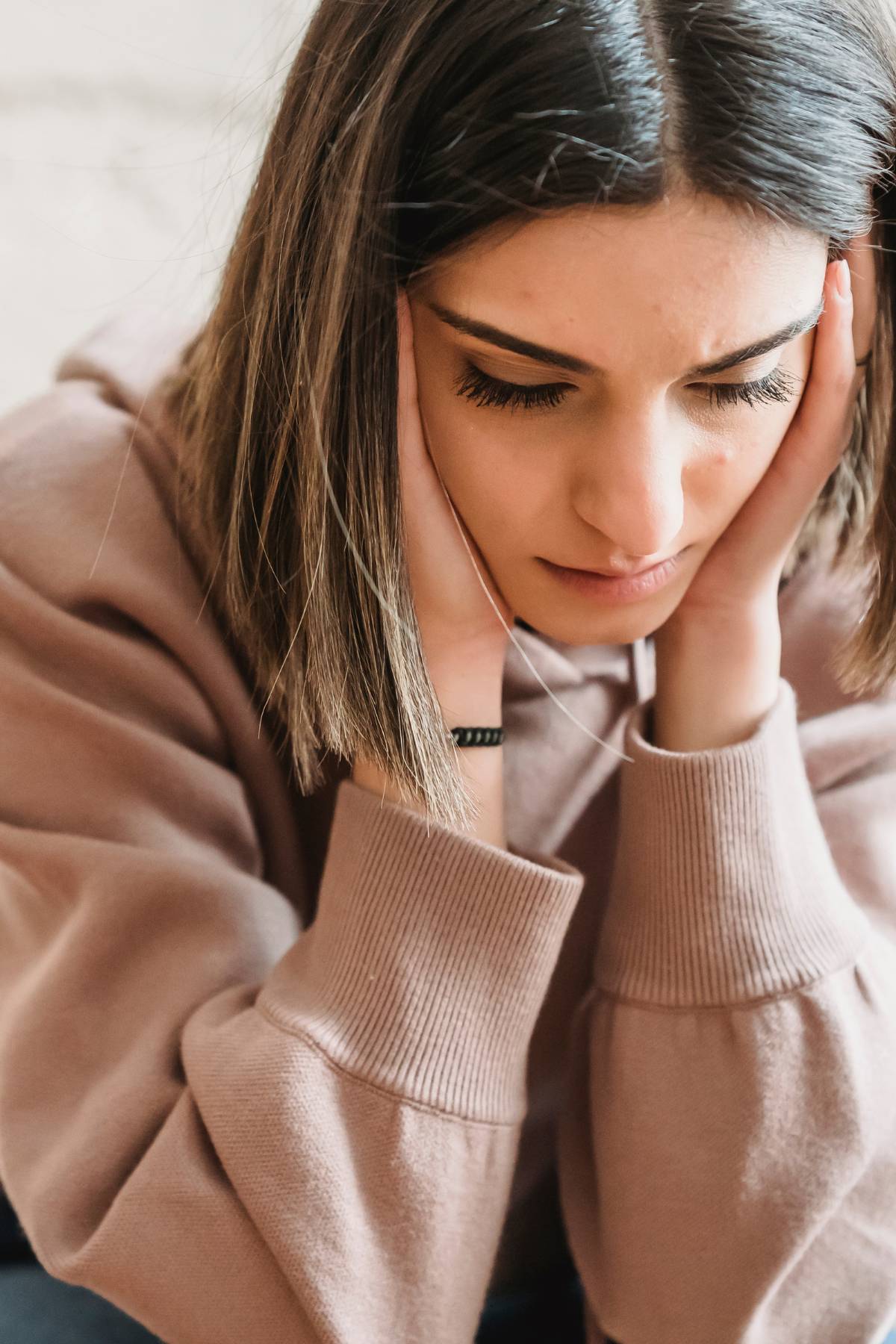 Missed Opportunities
Overthinking can cause you to miss out on great opportunities or vendors. Which we know is an oxymoron because overthinking makes us think that we are NOT going to miss out on opportunities if we only "think more" or "think harder."
But the reality is wedding vendors often have limited availability, and hesitating too long can result in losing your preferred choices.
** HOW TO MANAGE: Ask your top pick vendors when the deadline is for you to make your decision. Some vendor quotes also have an expiry. Know the timeline you are working with so you can schedule discussions with your partner to make decisions appropriately.
Budget Concerns
Here's another seemingly opposite result of overthinking.
Excessive overthinking can lead to budget concerns. Why? Because the truth is we can't control when and how price changes will happen.
Sometimes it works out to wait for a little bit but more often than not, it will cost you more in the end. If you see a sale, you might think that you might find a "better" price and start researching more and overthinking this decision, only not to find it and end up buying that product more than the original price you budgeted for.
** HOW TO MANAGE: Know which aspects of your wedding you are willing to invest in. The ones where you don't have to think twice about paying full price. This way, all the other things that you are flexible with can wait around, and is okay to risk losing out on them.
Focus on solutions instead of the problem. Once you identify possible solutions, act on them instead of feeling bad about the problem.
RELATED: WEDDING BUDGET TIPS: HOW TO STICK TO YOUR WEDDING BUDGET

Perfectionism
Striving for perfection in every aspect of your wedding can be exhausting and unrealistic. Perfectionism can cause anxiety and dissatisfaction, as it's nearly impossible to achieve flawless execution in every detail.
Also, because nothing is perfect. Let's strive for excellence, beautiful and joyful, instead of perfect.
** HOW TO MANAGE: Set realistic expectations. This does not mean that you are not striving for the best, but you are being realistic that there will be some hiccups and imperfections that will come up.
Is there a negative self-talk that you tend to repeat? Tackle them and change them into positive statements.
See the beauty in your decisions and choices. Focus on your style, situation, and joy.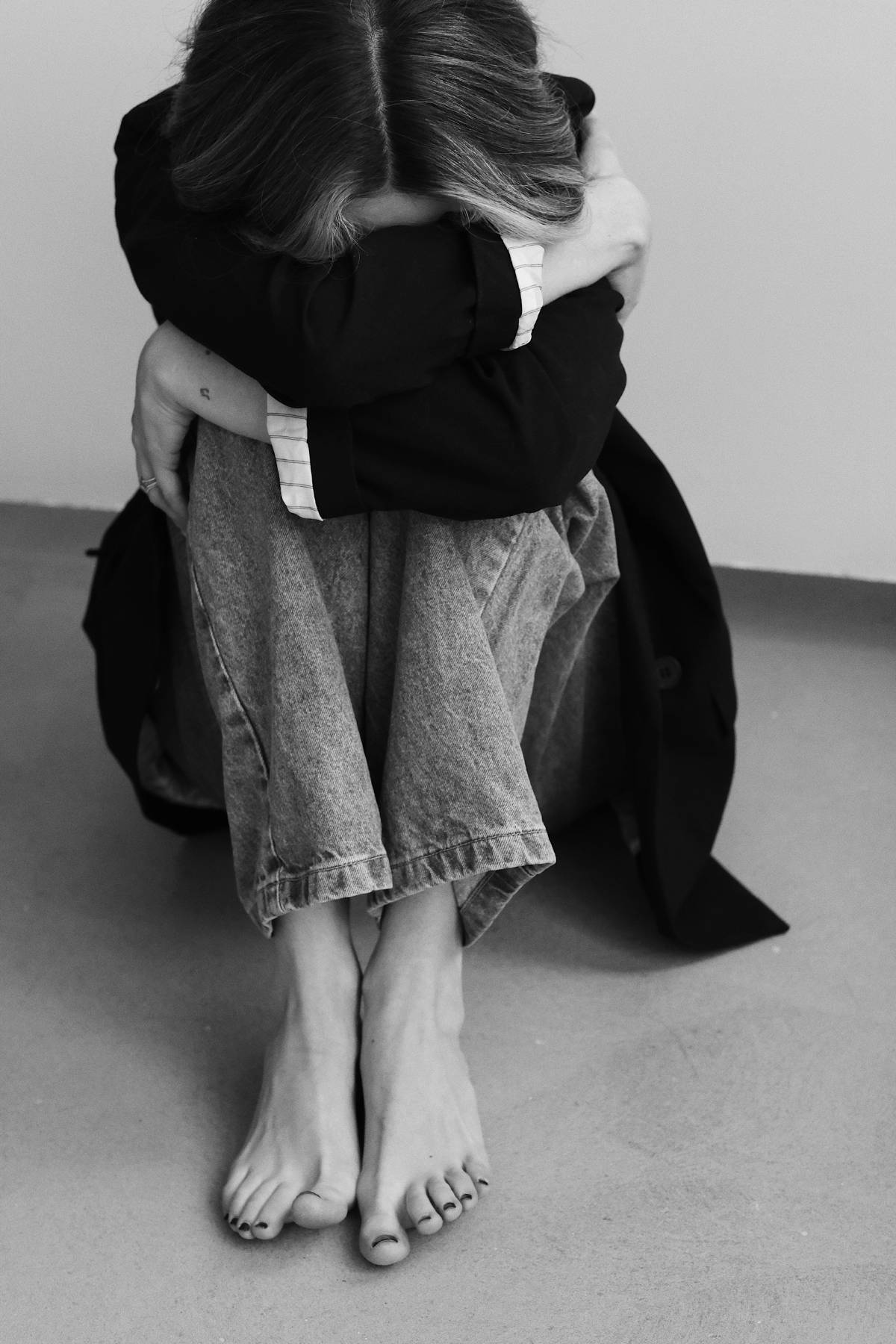 Lost Focus
Overthinking can make it challenging to stay focused on what truly matters – the celebration of your love and life together. You may lose sight of the bigger picture and what the wedding is really about.
** HOW TO MANAGE: Keep track of your progress and give yourself a pat on the back.
Also, schedule breaks with your partner, friends, and family where you celebrate just being in each others' lives without talking about the wedding.
Another thing is that you can go for a run and move your body. Fill your cup. Whatever activities you want to get involved in that will light up your flame and feed your soul, do it.
Surround yourself with positive people and influences in your life who root for you and cheer you on.
RELATED: QUICK SELF-CARE PRACTICES FOR WEDDING STRESS IN 15 MINUTES: 10 TIPS
Time Consuming
Spending excessive time thinking over decisions can make the planning process drag on longer than necessary. It's important to set realistic timelines and stick to them.
Be clear about browsing time, consultation time, decision time, and MOST IMPORTANTLY, filling away time.
** HOW TO MANAGE: As we've mentioned before, setting a time limit will help. This limit has to be specific. Not just in a monthly and weekly frame, but more importantly, daily.
Set how long you can browse on Pinterest, Instagram, and YouTube. Respect this time frame and see how you'll slowly feel lighter and more confident with your decisions.
Once you have decided, file them away instead of going back to them and re-analyzing or overthinking.

Physical And Mental Health Impact
The stress caused by overthinking can manifest physically, leading to health issues such as sleep disturbances, headaches, and more. Your well-being should be a top priority during this time.
We know it's hard. Who hasn't spent all night on social media? But being aware is key.
** HOW TO MANAGE: Nobody is perfect. You can give yourself a day or 2 of social media binge every 2 weeks. You can give that to yourself. Get it out of the way. After those days, you can stick back to your schedule.
Speak to your doctor or a professional healthcare provider to help you put together a plan to manage the physical impact you are experiencing.
Better Help and Talk Space are great places to start where you can speak to a mental health professional sooner rather than later, especially when you are feeling overwhelmed.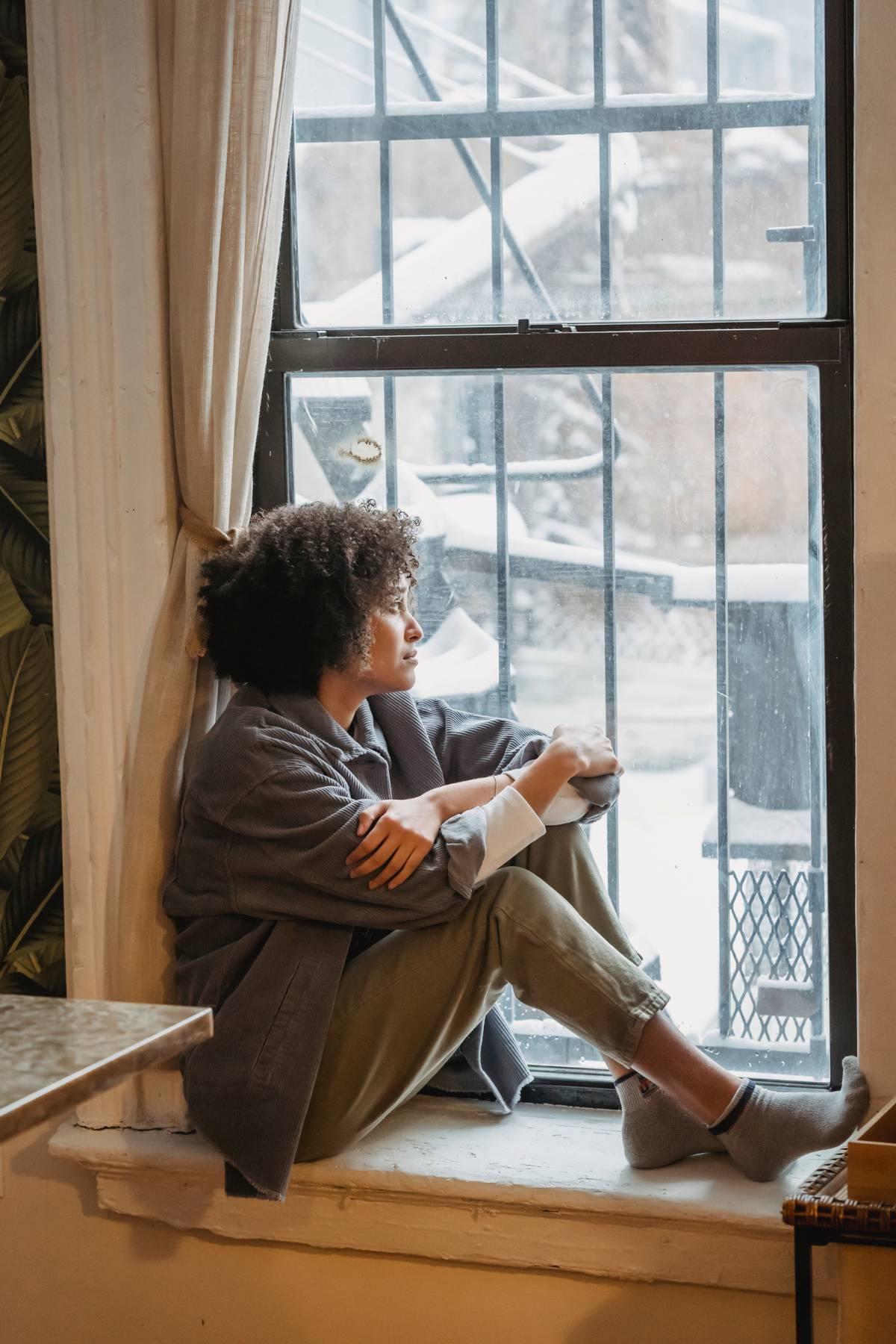 Vibe Killer
Ultimately, overthinking can take away the enjoyment of your wedding planning experience. It's supposed to be a joyful time in your life, and constant worrying and overthinking can diminish the fun and excitement.
** HOW TO MANAGE: Celebrate the decisions you have made. You've already picked your bouquet design? Celebrate that. Declutter your Pinterest board and STOP browsing other bridal bouquets.
As you make decisions, you can refrain from looking at other styles as this will only cause you to rethink your decisions.
When you celebrate your decisions, you give yourself confidence and a chance to enjoy the rest of the wedding planning journey.

Reasons Why Overthinking Is Ruining Your Wedding Planning
To avoid the negative impacts of overthinking during wedding planning, it's essential to strike a balance between thoughtful consideration and trusting your instincts.
Make a list of what your real concerns are. Is it your budget? Did you want to save more? Are you worried about what other people will say? What are your fears?
What is it that is making it difficult to make the decision? Are you being held back by something? If, so what is it?
Knowing and understanding where this "overthinking habit" is coming from will help you manage it better.
Another great way to help with wedding overthinking is to create a system on how and when you and your fiancée will plan the wedding or carry out wedding tasks.
When a clear schedule and timeline are set, you tend to avoid being overwhelmed and stressed.
This organization system should also include your criteria before deciding which wedding vendor to book. If you love two vendors equally, how will you decide which one to go with?

When you feel too emotional about a decision you are about to make, referring to a system or a checklist can help set things straight. Being relaxed and level-headed while making big decisions is possible if you have suitable systems in place.
Seek support from your partner, friends, and family, even healthcare professionals and consider enlisting the help of a wedding planner to alleviate some of the stress.
Remember that perfection is not the goal; rather, it's about creating a day that celebrates your love and the beginning of a new chapter in your life together.
MOST IMPORTANTLY, you are amazing. You're incredible. Give yourself enough time to think about things because you truly deserve the best, but also give yourself the gift of trusting and celebrating your decisions (regardless if other people have an opinion about them!)
There you are lovelies! Reasons Why Overthinking Is Ruining Your Wedding Planning!