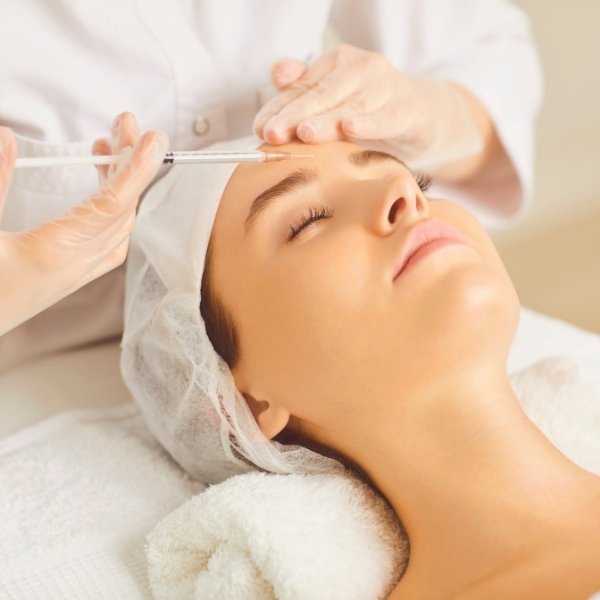 Botox Before The Wedding? Cosmetic Injectible Questions? Weddings can definitely add a lot of extra work to your already busy schedule. This might lead you to miss some skincare routines and sleep. This is why Botox has been considered to "help" maintain skin freshness and tightness, especially prior to the wedding!
Nurse Cheska

shared with us her thoughts on the most popular questions when it comes to Botox and weddings:
Looking for more information when it comes to wrinkle treatment? Dermal filler perhaps? Or maybe injectable treatments?
Please speak to a medical professional and skin specialist to ensure that Botox, Lip Fillers, and other cosmetic injectables are right for you and your skin.
Booking your wedding venue, your florist, trying on wedding gowns, and a lot more, you are surely in the middle of checking your long to-do wedding planning list. So why not schedule something for you?
Botox might seem just another cosmetic injectable that anyone who knows how to inject it can do, but the reality is, it will be a great benefit to you to speak to a professional that can share their expertise in terms of aesthetics and approach on how to "enhance" your look: subtle and natural.
What you need to know about getting Botox before the wedding:
What is Botox (what's in it?) and what does it do?
"Botox is an injectable drug made from botulinum toxin type A. This toxin is produced by the bacterium Clostridium botulinum.
When injected, Botox blocks signals from your nerves to your muscles. This prevents the targeted muscles from contracting, which can ease certain muscular conditions and improve the appearance of fine lines and wrinkles. Botox is a muscle relaxer and anti-wrinkle treatment."
How much can it change my facial structure?
"It does not change the facial structure but it relaxes the muscles that are responsible for wrinkles. It gives the skin a nice glow and a well-rested appearance. If injected in the jaw muscles, it can also slim down the face which gives a more feminine, v-shaped face."
How do I know if Botox is for me?
"If you are noticing fine lines and wrinkles forming, then you know it's time. It's for clients looking for a refreshed appearance and to look less tired. Botox is also a preventative way for wrinkles to form."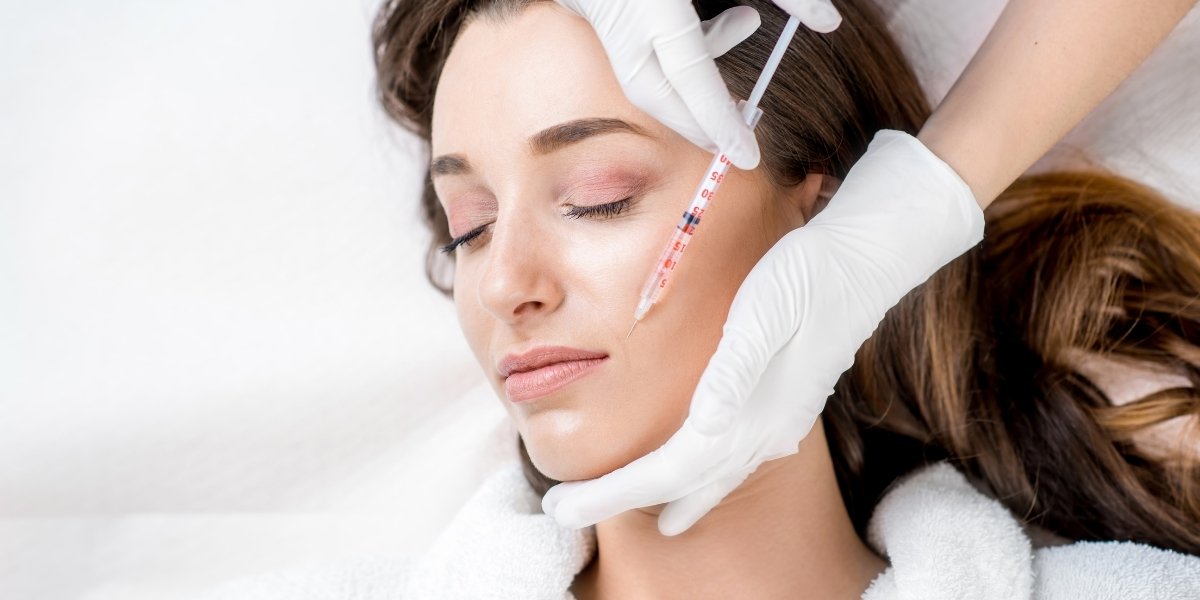 If I decide to get Botox for my wedding, how soon should I get it?
"I recommend doing it 4-6 weeks before your wedding so everything has all settled nicely and your body has adjusted to it. Botox takes 2 full weeks to fully settle but it might feel stiff and look unnatural on photos so I recommend doing it 4-6 weeks before your special day."
WEDDING PLANNER TIP: If you plan on getting Botox specifically for your wedding, try it 4-6 months prior to the wedding so you can see "full results" and give yourself a chance to decide how much you "love" it.
You will have a chance to "renew" your fillers or drop the idea altogether if you did not like the results.
Mention your Botox plans with your wedding hair and make-up artist. Although this will not change your facial structure, this might affect how you "see" yourself and how you want to "enhance" your look.
Should I be worried? What are the possible side effects? What should I do if I get reactions?
"Botox is a very safe treatment. In fact, it was first discovered for medical purposes like migraines & facial spasms. It is only injected in very small amounts.
Possible side effects are drooping of the eyelid, asymmetry, infection, and inflammation on the sites of injections, however, Botox only lasts 3-4 months in our body so all the side effects and complications are very rare, temporary, and wear off."
Are there things I should not do right after getting Botox? What does the post-care for Botox look like?
"After the treatment, we ask patients to keep upright for 4 hours, no sweating/ exercising for 24 hours, no laser or facial treatments for 2 weeks post injections, no rubbing on the areas of injections, no makeup for 24 hours, no heat on the Botox injection sites for 24 hours."
Is Botox permanent?
"Botox only lasts 3-4 months in our body and wears off in that period of time. After that, our muscle strength is regained and muscles start contracting/ moving again."
What if I don't like the Botox results before my wedding?
"Unfortunately, you have to let the Botox wear off. That is why we recommend doing it 4-6 weeks before the wedding so everything is already settled. If eyelid drooping happens, you will be prescribed eye drops to help open the eyes."
WEDDING PLANNER TIP: You don't want to add any surprises that will bring on extra stress for your wedding! If you'd like to try Botox. Try it 4-6 months prior.
If you are comfortable with the results, then you can get fresh doses 4-6 weeks before your wedding. If you are not comfortable with the results, by the time your wedding comes around, it would've already worn off.
How much should I expect to spend?
"Depending on your muscle strength, age, amount/ depth of wrinkles, and areas of injections, it can cost around $250-$550 (USD) per treatment. All treatments and dosage of Botox units are customized to each individual."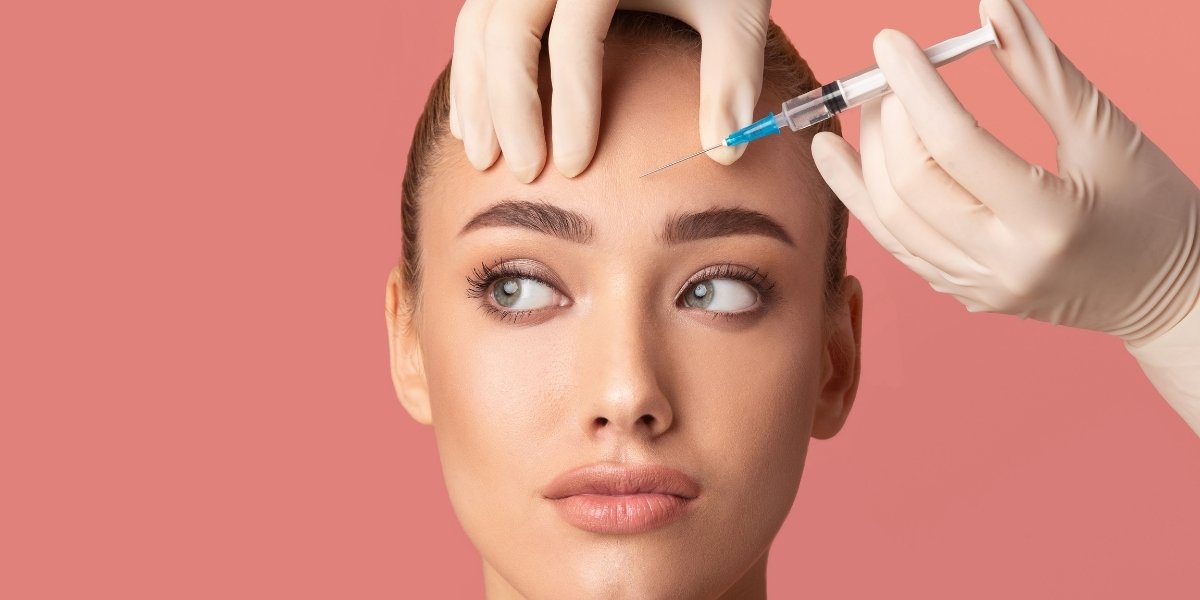 With so many cosmetic clinics around, how do I know which clinic is best for me?
"I recommend that you do your research. Cheaper does not mean better. I would go to a reputable practitioner who has lots of injecting experience. Only nurses and doctors are allowed to inject Botox here in Canada. If it's cheap and it's too good to be true, then that's a red flag."
WEDDING PLANNER TIP: From the wedding planning side, Botox does not only help you for all aesthetic purposes. We think this also gives you the confidence to tackle more wedding planning tasks without feeling that you are not just stressed but also "looking" stressed.
More than the aesthetic, consider how this "process" makes you feel as well. If you feel "scared" or "nervous" don't force yourself or perhaps give yourself more time to research and find the right clinic that will provide you not just Botox but also words of encouragement.
There you are lovelies! Botox Before The Wedding? Stay tuned for more cosmetic injectible discussions!
ABOUT NURSE CHESKA
Cheska finished her nursing degree and pursued further studies in specialized training in Cosmetic Injectables and Medical Aesthetics at Centennial College. She is currently in good standing with the College of Nurses of Ontario, Canada (CNO). For 7 years, she has worked alongside plastic surgeons, doctors, and injectors in different clinics across the Greater Toronto Area. This has helped her hone her skills in aesthetics.
She does injectables in all areas of the face using customized methods and advanced techniques for each patient. She is also a clinical instructor and trainer at the Canadian Board of Aesthetic Medicine (CBAM) where she teaches doctors and nurses to perform cosmetic injectables as they take on their medical aesthetic careers.
Learn more about Nurse Cheska on her Website & Instagram.