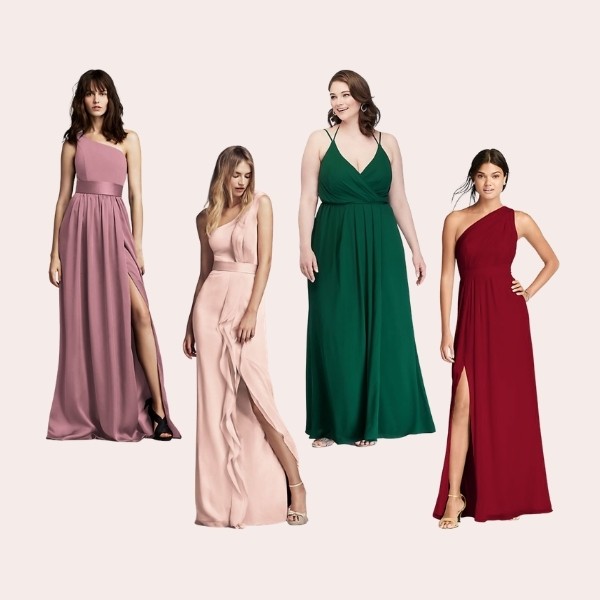 Sophisticated & Elegant! Long Bridesmaids Dresses Under $200.
We are sharing our top 10 favorite long bridesmaids' dresses! These choices are not only classic but also most of them are flattering and comfortable! Flowy and light are the ones we chose for this list! Because you have got to get a chance to dance the night away freely!
These are beautiful choices for your bridesmaids that you can mix and match these long dresses (similar styles!), but the best part of it? They are all under $200!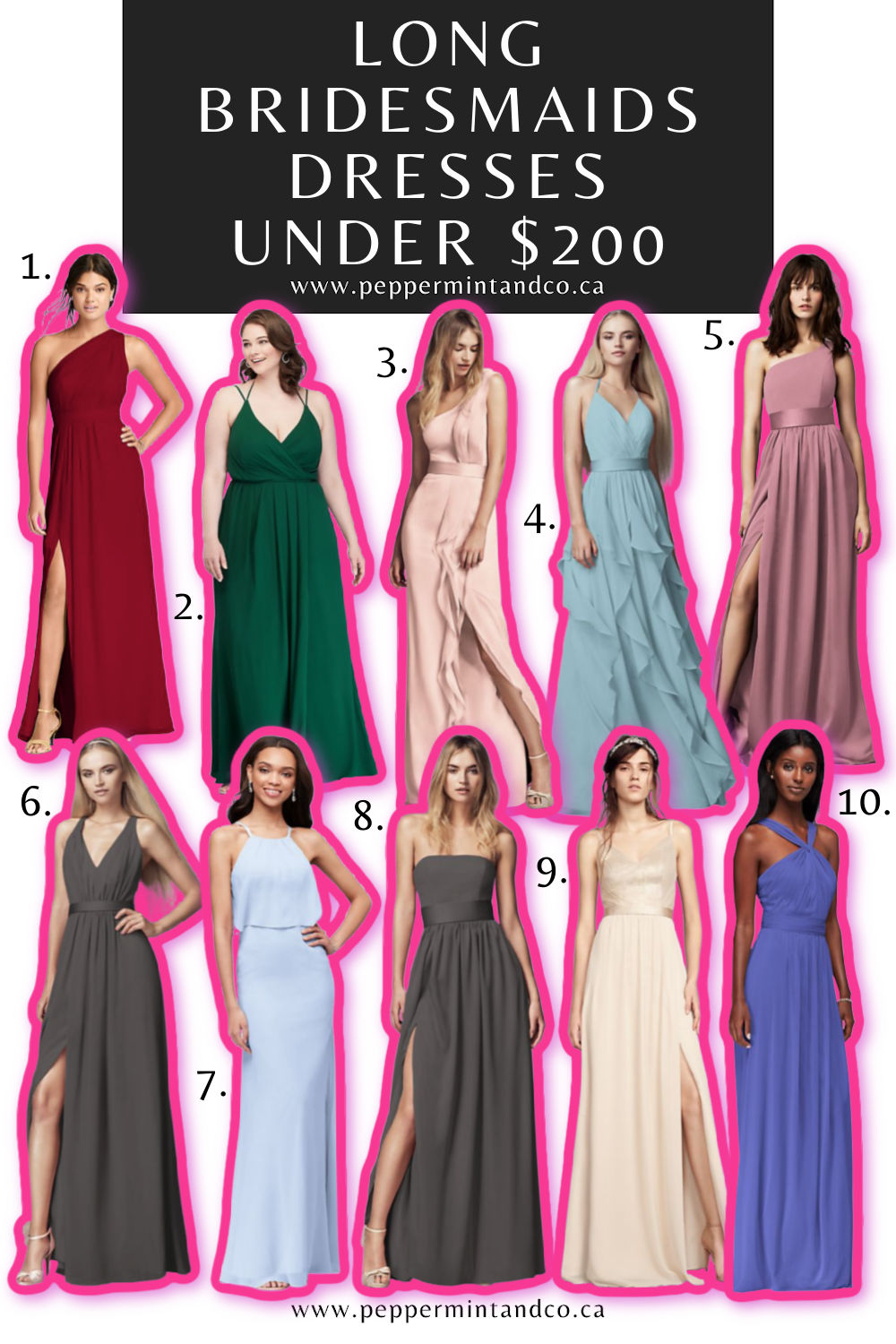 Love the list!
This site contains affiliate links. For more info, please see our full disclosure. In addition, product descriptions are sourced from the manufacturer/brand/seller's shop as linked accordingly.
Check out more beautiful and elegant bridesmaid dresses over at David's Bridal!
There you are! Our top 10 Long Bridesmaids Dresses Under $200!