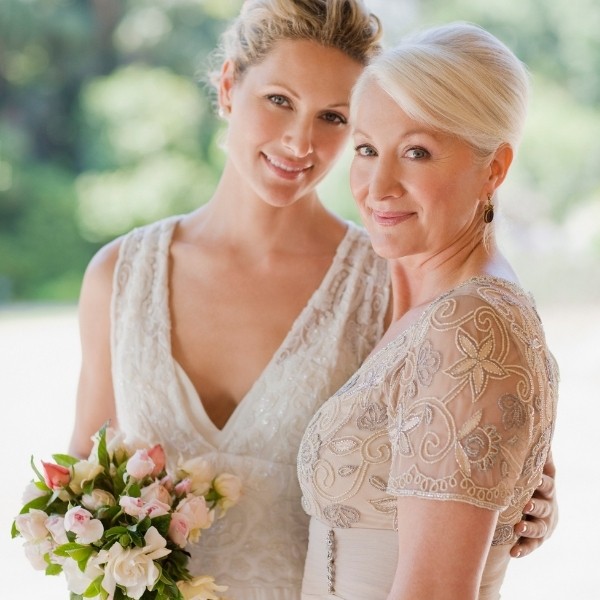 Tips for Choosing Mother-of-the-Bride-Groom Dress. Love you mom! Wondering how to choose dresses for your mom or mom-to-be? In this guide, we are sharing how to help the mother-of-the-bride or mother-of-the-groom dress at your wedding!
Tips for Choosing Mother-of-the-Bride-Groom Dress
1. Ask for Momma's vision and style
Talk about her favorite style of dress and how she envisions herself on your wedding day! She is, after all, ALSO walking down the aisle. So you want to make her feel extra special!
2. Comfort is everything for Momma
Discuss what her favorite fit is and what she feels most comfortable and confidently elegant in! We're looking for a dress that she will feel good in and feel sexy! For example, is she into long gowns? Maybe a high-low? Flowy? Or a little snug?
Ask about her favorite material! Satin? Or probably something stretchy? Lace and tulle? These questions can help you when looking for the perfect Mother-of-the-bride-groom dress!
3. Compile photos
Now it's time to browse! Put together an inspirational board based on what she has shared! If she already has a similar dress in her closet, have her try it out and check to see if that style is something that she would want to wear at the wedding.
4. Narrow things down
Now it's time to get to the details. What color does she prefer and feel her best in? Do you plan to coordinate with the bridal party, or would you like to totally go for a darker tone? Or maybe a super chic beige or champagne-colored dress?
5. Book an appointment and try dresses on (also pop the champagne!)
Have fun with your momma! Or your momma-to-be! This is such a great time to kick off the relationship! So why not take advantage of this opportunity?
Bring your narrowed-down list to ensure that you make the most out of your time. If the dress consultant has input and probably similar options, keep your mind open as you might find dresses that you didn't expect you will love!
Shopping and trying on dresses with champagne? What a great experience! Enjoy!
To help you with ideas on what style to consider, we share our top 12 favorites (classic and flattering!) Mother-of-the-Bride-Groom Dress from BHLDN! Everything from our favorite list is under $500!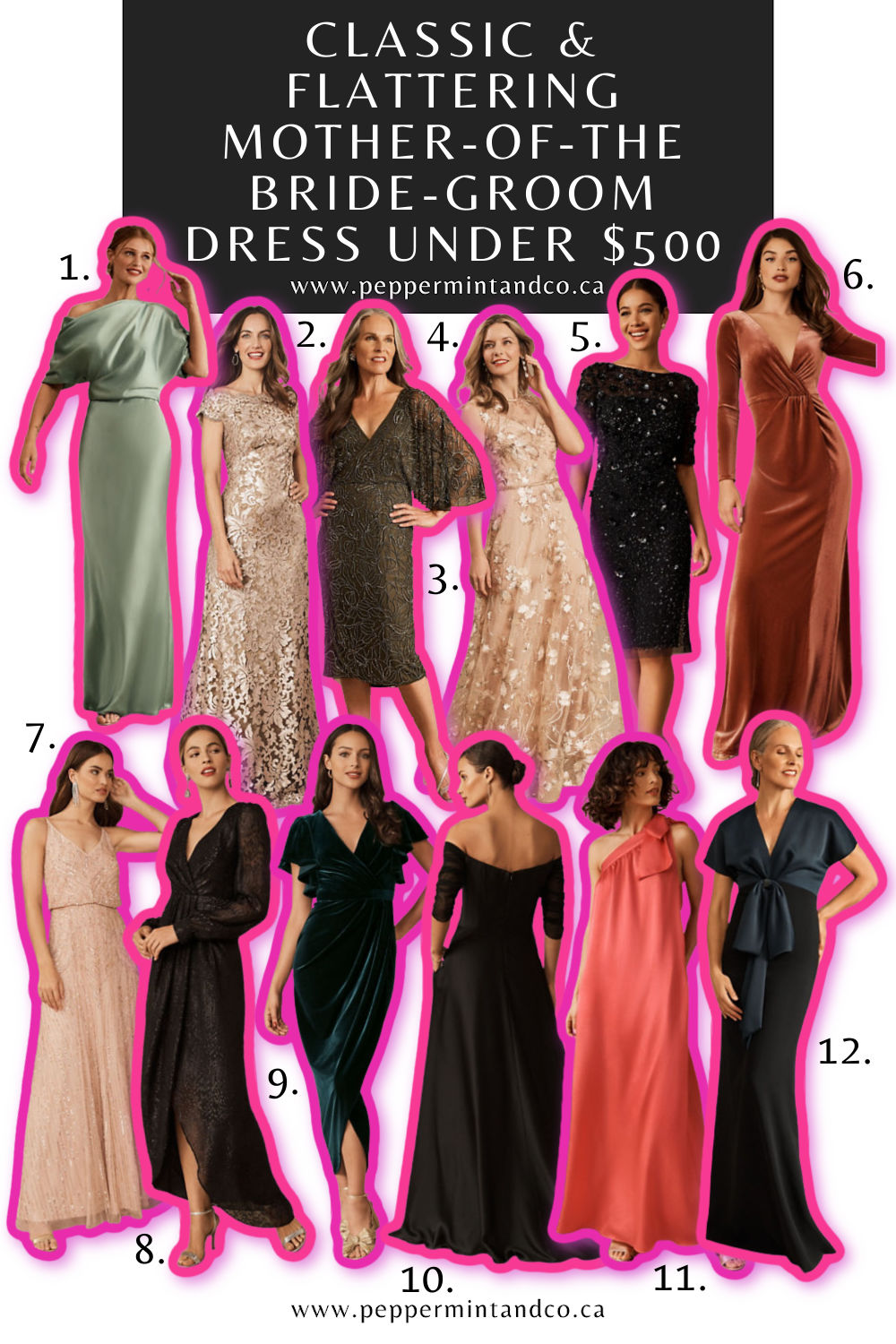 Tips for Choosing Mother-of-the-Bride-Groom Dress! Love the list!
This site contains affiliate links. For more info, please see our full disclosure. In addition, product descriptions are sourced from the manufacturer/brand/seller's shop as linked accordingly.
(2) Tadashi Shoji Odette Sequin Dress | This sequined boatneck creation blends glamour with a bit of vintage flair. Its lace overlay is studded with hundreds of matte sequins arranged in a stunning blooming pattern, while the slight cap sleeve offers the perfect amount of coverage.
(3) BHLDN Hannon Dress | This midi dress is covered with intricate beading for all-over sparkle. A wrap detail, keyhole back, and gauzy sleeves make elegant finishing touches.
(4) Amora Sequin Dress | This glamorous dress is wrapped in delicate floral embroidery and glittering sequins. A metallic belt cinches the waist to create a look that's fit for a goddess.
(5) Petaluma Sequin Dress | Coated in crystals, sequins, and intricate beading, this knee-length dress offers a modest design for moms and guests.
(6) Jenny Yoo Ryland Velvet Maxi Dress | A plunging open back adds a modern edge to this opulent velvet dress, finished with long sleeves and a timeless v-neckline. An illusion panel completes the bodice, and the back can be worn with or without a snap-on strap.
(7) Fidelia Beaded Maxi Dress | Deco-inspired beading adds delicate shimmer to this flowy dress with a gracefully draped bodice and floor-length skirt.
(8) BHLDN Nikka Dress | A subtle metallic sheen makes a glamorous finishing touch for this ankle-length dress with long, sheer sleeves and a timeless silhouette.
(9) BHLDN Dover Velvet Dress | Gorgeously draped sleeves, a supremely flattering wrap silhouette, and a flowing tulip skirt guarantees a show-stopping style for this velvet midi.
(10) BHLDN Bowden Satin Dress | Mesh off-the-shoulder sleeves add a modern edge to this flowy maxi dress in a satin back crepe.
(12) Sachin & Babi Laurana Dress | This elegant column gown features a beautifully draped satin bodice with chic bow detail at the waist.
Check out more gorgeous dresses for the special Mother-of-the-bride-groom over at BHLDN! One of our top destinations for everything wedding fashion!
There you are! Our Tips for Choosing Mother-of-the-Bride-Groom Dress!