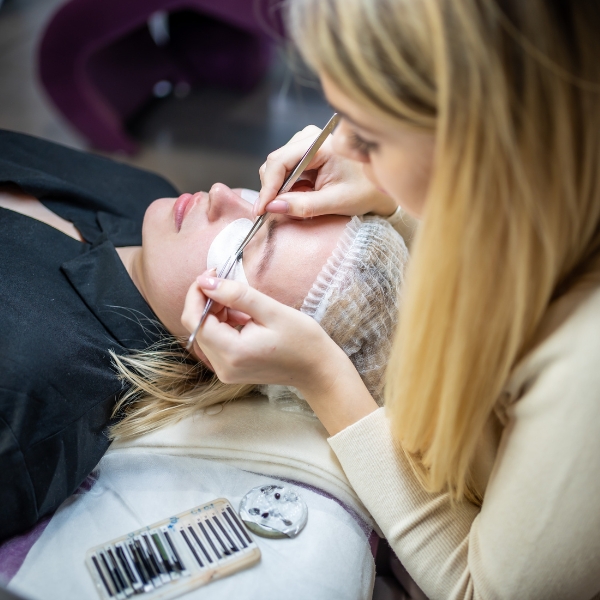 Lash Extensions For Your Wedding: Should You Do It? Flawless lashes for your wedding day. Bridal beauty. Wedding-ready lashes. Bridal beauty secrets for long-lasting eye makeup.
Your wedding day is approaching, and you want to look and feel your absolute best. From the perfect dress to flawless makeup, every detail matters
But have you considered the magic of lash extensions?
They can add that extra touch of glamour and drama to your bridal look.
Whether you have already tried lash extensions before or currently have them on, in this blog, we'll explore the world of lash extensions and help you decide whether they're "I do!" or "I don't" for your big day!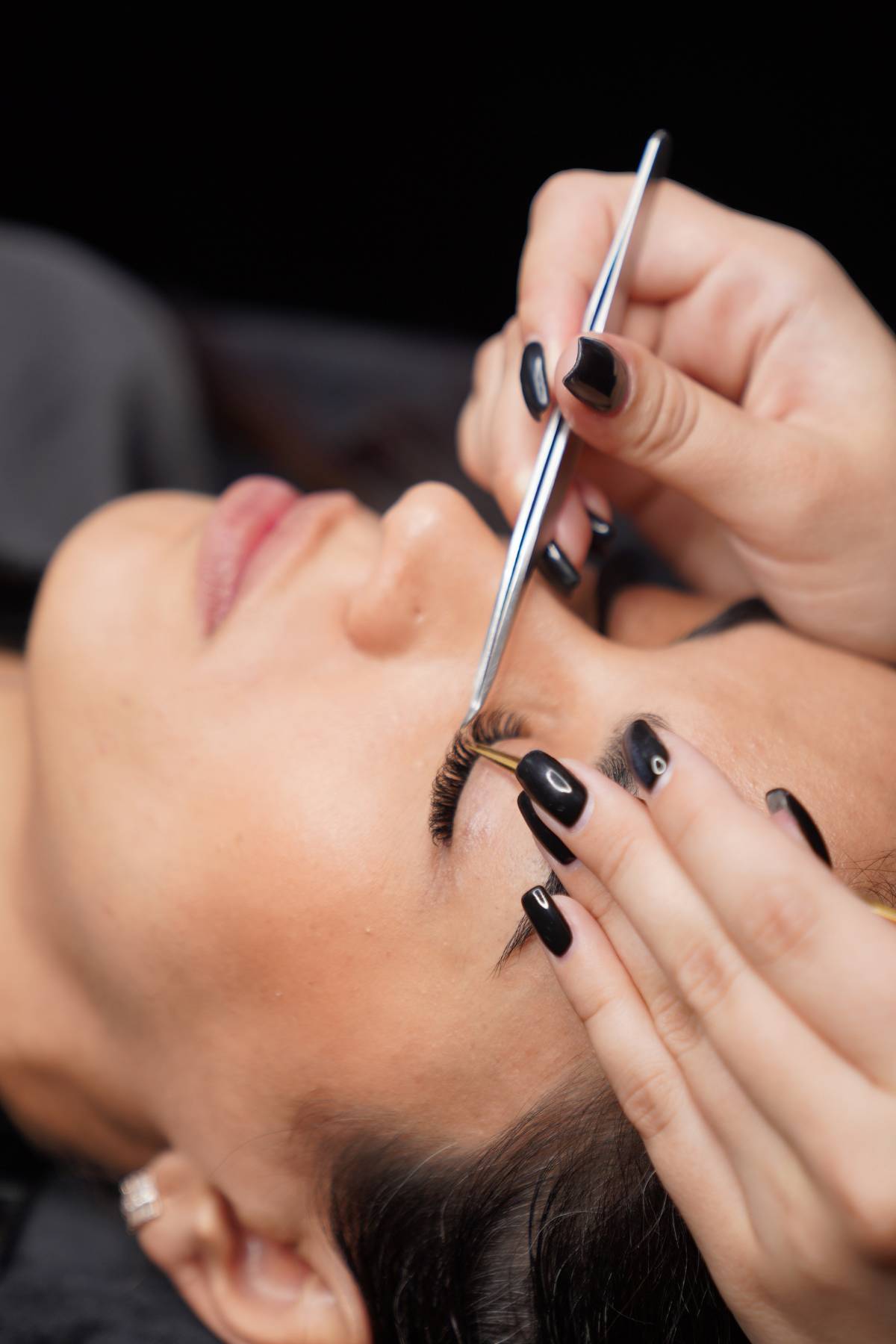 The Lash Extension Lowdown
Lash extensions have become increasingly popular for brides-to-be, and for good reason. They offer a range of benefits that can enhance your bridal beauty and convenience.
〰️ "I WOKE UP LIKE THIS" literally. Picture this: you wake up on your wedding day, and your lashes are already long, dark, and perfectly curled. Lash extensions eliminate the need for mascara, giving you that "I woke up like this" beauty.
〰️ IT'S MY WEDDING AND I'LL CRY IF I WANT TO. Wedding tears are a real thing, but with lash extensions, you won't have to worry about mascara running down your face. Your lashes will stay intact and beautiful, even during the most emotional moments.
〰️ EFFORTLESS HONEYMOON GLAM VIBE. Lash extensions last for weeks, so you can enjoy beautiful lashes not only on your wedding day but also throughout your honeymoon. Say goodbye to the hassle of applying mascara by the pool!
〰️ MAKE IT YOUR OWN STYLE. Lash extensions come in various lengths, curls, and volumes, allowing you to customize your look. Whether you want a subtle enhancement or full-on drama, there's a style for you.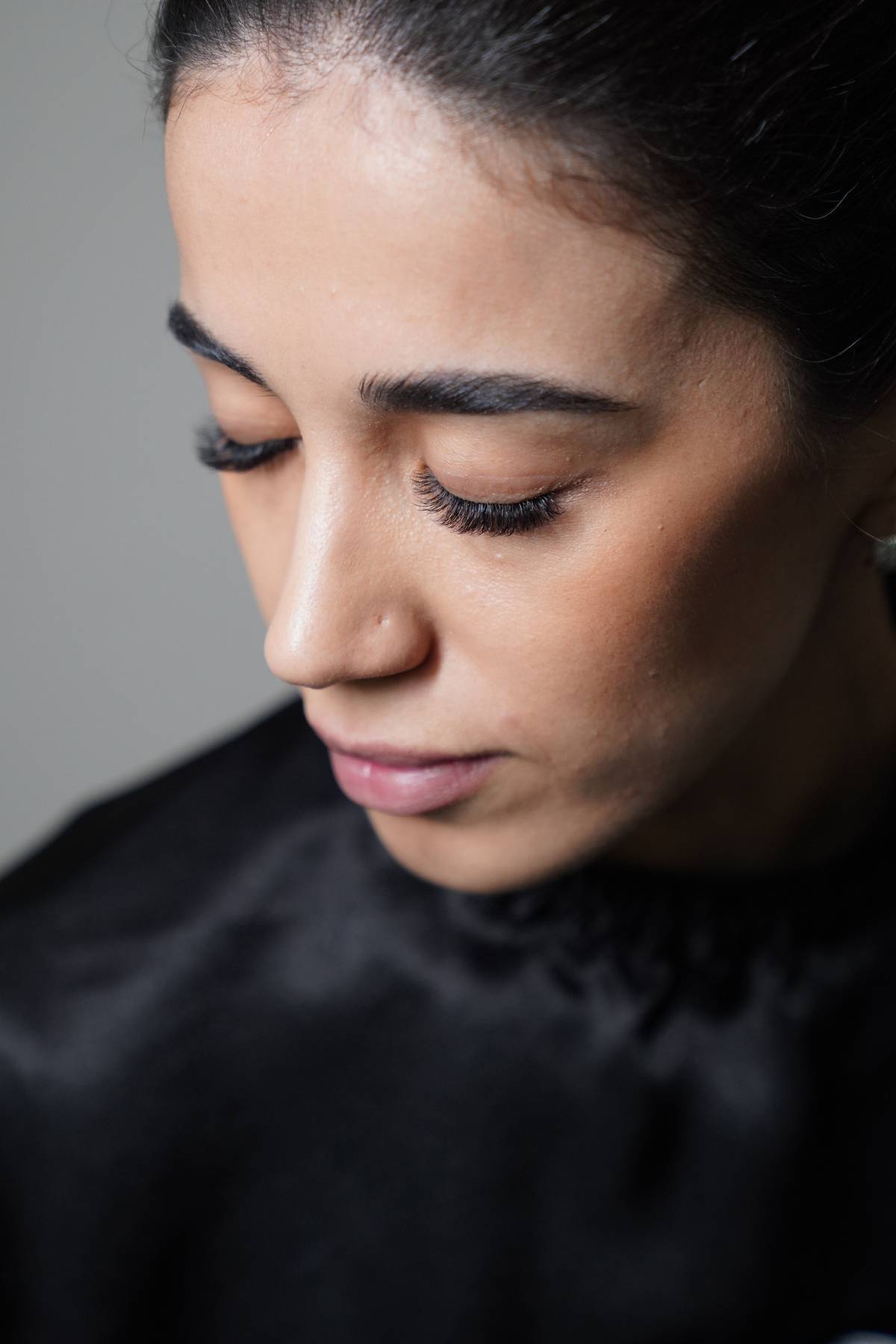 Real talk before saying "I DO" to lash extensions
While lash extensions offer amazing advantages and make you feel instantly extra beautiful with not much effort, there are some important factors to consider before saying "I do" to this beauty treatment.
〰️ TRY WAY AHEAD OF TIME. It's crucial to do a trial run well in advance of your wedding day. This will help you determine the style and length that best suits your taste and comfort.
In addition, lashes shed differently for each person. The individual lash extensions are glued to your lashes.
"Just like the hair on your head, eyelashes naturally fall out and replace themselves in a natural cycle every six to 10 weeks, so it's totally normal to lose between one and five eyelashes each day." (from RealSimple)
Since the individual lash extensions are glued to your lashes, you will see 1-5 of them shed per day.
Try 2-3 full sets (3-4 months) before your wedding so you can see the shedding pace as well as build your comfort level while you have them on.
When you have them on for the first time, it will feel a little different and you will also see yourself differently in the mirror.
This is why trying 2-3 full sets before your wedding will help you adjust how you see yourself, as well as your skincare and makeup routine to match your new look.

〰️ WORK WITH TRUSTED AND REPUTABLE TECHNICIANS. It will be quite a journey for you to find the "right" technician whom you will feel comfortable with and who can understand the look you are going for.
Create Pinterest boards or bring photos to show the technician the look you are going for. However, it is important to also listen to the technician's suggestions.
They will help you bring your lash vision to life while helping you adjust it accordingly depending on your eye shape.
PRO TIP: If you have extra sensitive skin, choose technicians that allow you to have trials. Trials are when they only attach 5-6 individual lashes for you to see if you have a reaction to the glue and the lashes themselves.
Other lash boutiques also have "extra sensitive" glue formulations. It is always a good idea to try mini sets, and then build to full sets.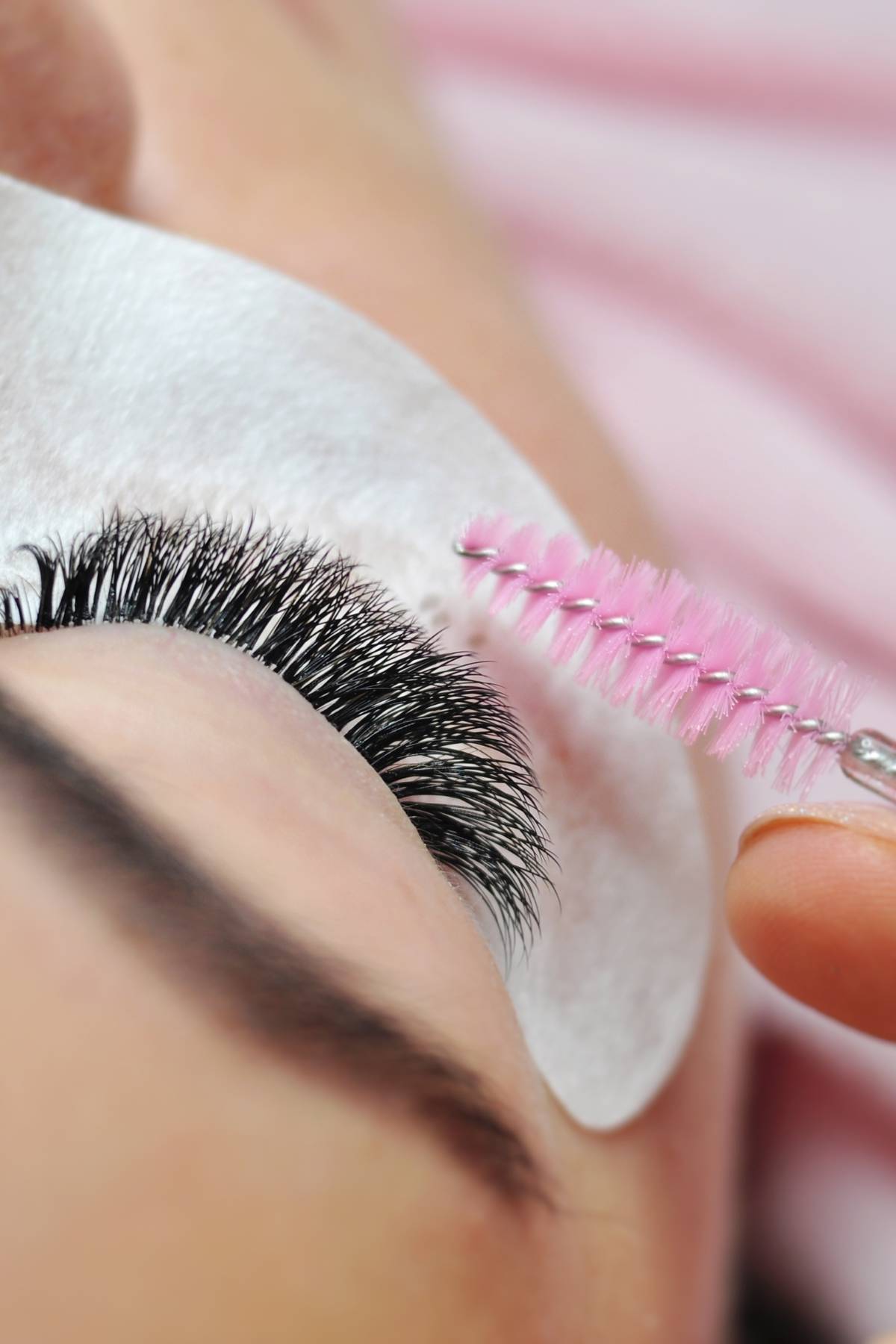 〰️ TIME IT RIGHT. A week before your wedding is the best time to get your lash extensions or lash refills if you already have them on. This gives you enough time to adjust or correct if needed.
〰️ TELL YOUR MAKEUP ARTIST. Let your makeup artist know that you already have lash extensions on. Depending on the style of your lash extension, they might not need to add strip lashes which can also save you money, if that's the case.
〰️ MAINTENANCE. Lash extensions require regular maintenance, typically every 2-3 weeks. Be sure you're willing to commit to this upkeep, especially if you want them to last through your honeymoon.
You can also have them "removed" if you decide not to keep them after your wedding. They will usually shed with your own lashes slowly. But if you want them removed all at the same time, your lash technician can get that done for you.
〰️ 〰️ Lash extensions can be a fantastic addition to your bridal beauty style, offering convenience, longevity, and a touch of glamour.
However, like any beauty treatment, they require careful consideration and planning. If you decide to go for it, do your research, schedule a trial run, and find a reputable technician.
With the right lash extensions, you'll bat your way through your wedding day with confidence and style, leaving everyone in awe of your stunning bridal look!
There you are lovelies! Lash Extensions For Your Wedding: Should You Do It?