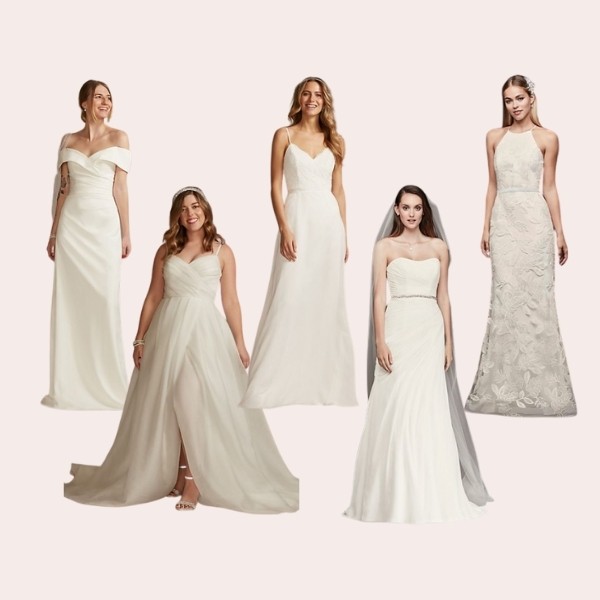 Ohh, La La! Bridal Gowns Under $500. Looking for affordable wedding dresses? Cheap and beautiful wedding dresses? And no, you don't have to sacrifice elegance and beauty, because all these bridal gowns and wedding dresses are budget-friendly and cheap, but absolutely gorgeous! Might we say, they don't even look that they are under $500!
You can't even tell that these beautiful bridal gowns are under $500!
We've compiled our top 10 favorite classic and elegant bridal gowns from David's Bridal!
From sexy mermaid to a flattering asymmetrical silhouette, you'll find something that will match you! In addition, if you are feeling very modern, we've even included a blush dress to really make you stand out!
For under $500, these are amazing steals!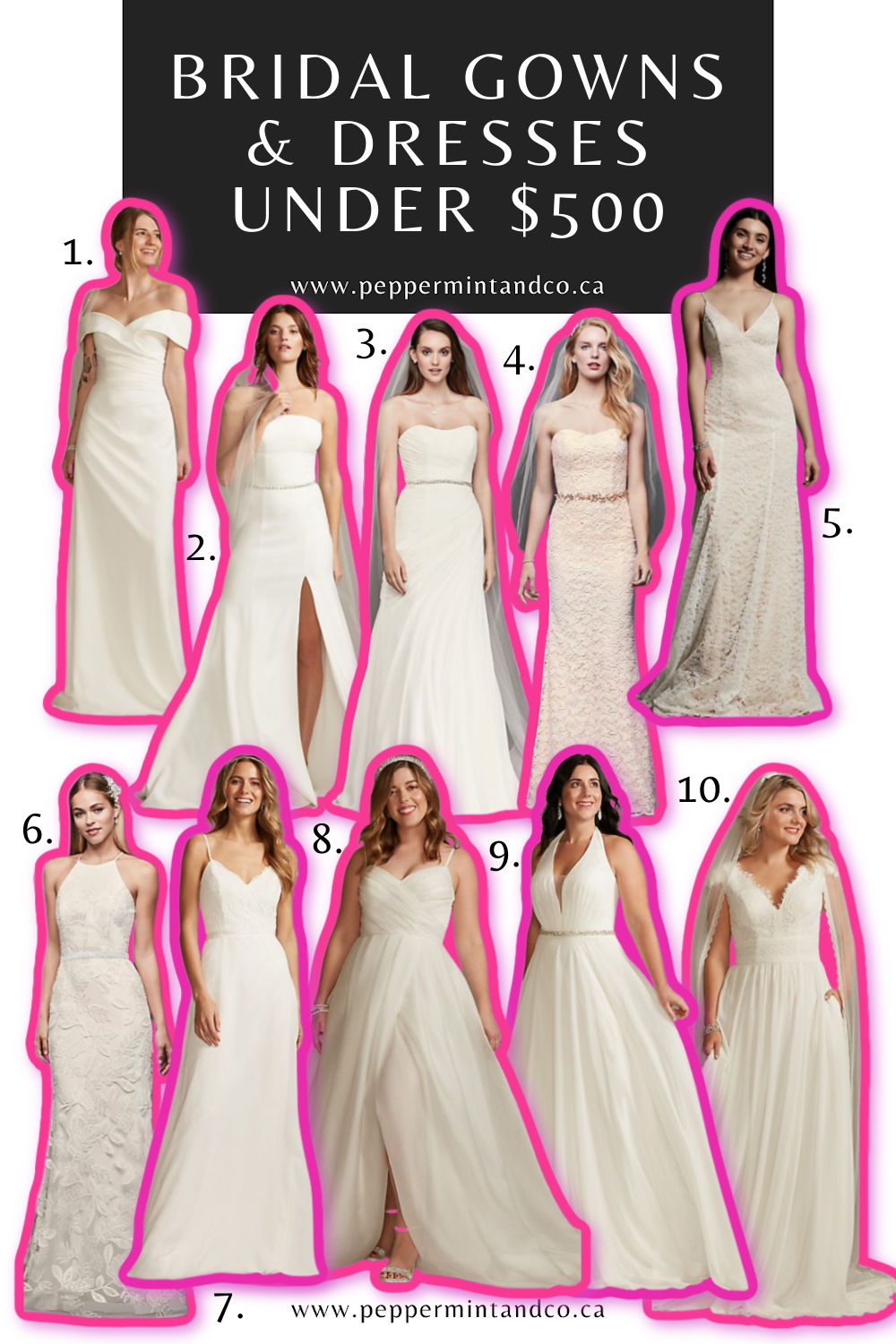 Love the list!
This site contains affiliate links. For more info, please see our full disclosure. In addition, product descriptions are sourced from the manufacturer/brand/seller's shop as linked accordingly.
Check out more gorgeous wedding bridal gowns and dresses over at David's Bridal! Our top destinations for everything wedding fashion!
There you are! Our top Bridal Gowns Under $500!