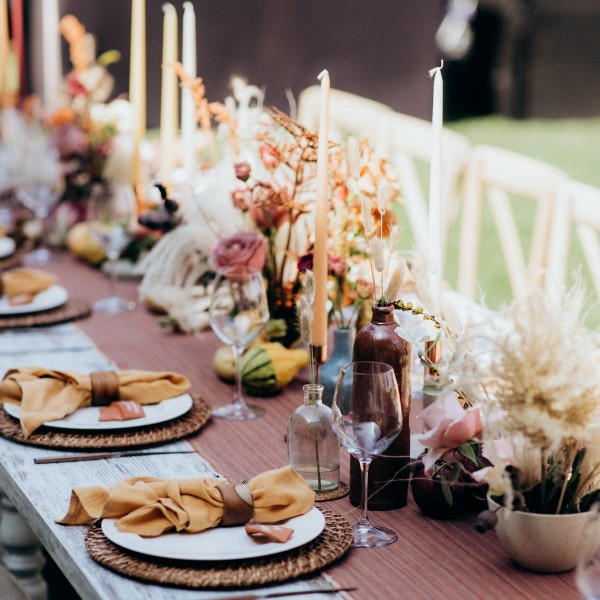 Are Printed Wedding Menus Necessary? Individual? Or can we do 2 menus for the table?
This site contains affiliate links. For more info, please see our full disclosure.
Printed wedding menus are not always necessary, but if you want to add them on as a nice decorative touch of elegance and part of the tablescape, there are ways to work around them.
If you are having a plated meal, or even a family-style meal, where your guests will have to choose options on the day of, menus are necessary. This will help your wedding guests as well as the venue or the caterer to choose their selection/s on time since your wedding guests already read through the menu.
Printed menus are also great for guests with dietary restrictions or allergies as they can easily see which dishes are safe for them to eat.
You can use online printing like Minted (where you can purchase your full wedding stationery as well!) or you can also DIY them (see below to download the wedding planning kit which we included free wedding menu templates!) and get them printed at your local Staples or UPS.
Choosing a flat printing style and regular cardstock will help you save money!
If individual printing is a lot for you, you can opt for two copies of the menu on the table for your wedding guests to share.
PRO TIP: Use small frames for your 2 menus on the table so that your guests can easily look at them. Or as long as they can be put on a mini easel or stand.
PRO TIP #2: Printed menus are also a great way to incorporate your wedding designs. Include your wedding colors and flowers for them to be part of the tablescape design.
PRO TIP #3: You can also put up a sign somewhere where guests can check out the menu.
Even if you are having a casual wedding or a buffet, printed menus will still help your guests know what's in their food.
Think about a buffet lineup where guests have to wait for someone or staff to come by so they can ask what's on the menu and the ingredients. This is a long wait.
Having printed menus help move meal time smoother and faster. Whether you are doing a plated, buffet, or casual wedding, they will help.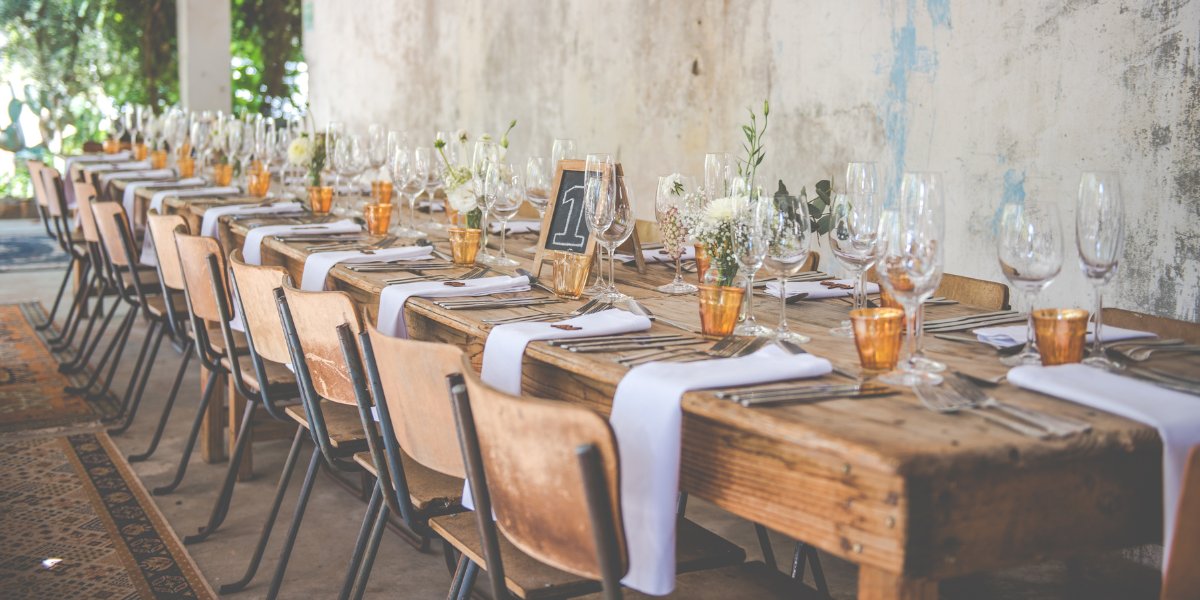 One more thing that is not usually mentioned about having the wedding menu printed is it's also a good way for your guests to start conversations and talk about something that is happening at the wedding.
Whether the guests seated at a table know each other, are close or this is just their first time meeting. Having "something" that they are looking at, at the same time, creates an immediate "shared" experience which is a great conversation starter.
If the menus are there printed, they will be read and looked at once the guests sit down.
PLOT TWIST: If you want to AVOID printing wedding menus altogether, you can include this on your wedding website (we love the ones from Minted and Wedsites).
This way your guests know what to expect, and they can also pre-select their menu choices (if that's what you choose to do!) before the wedding (your wedding caterer will thank you for this!)
WHAT TO INCLUDE IN YOUR MENUS: outline the course/s and meals. Include the main ingredients and how they are prepared. If you can, you can include notes like vegan or gluten-free to make it easier for your guests to know.
Just like with any and every other thing about your wedding, you are the only one who can tell what is best for your situation. Regardless of what you decide on, we're sure your wedding will be great!
There you are lovelies! Are Printed Wedding Menus Necessary?