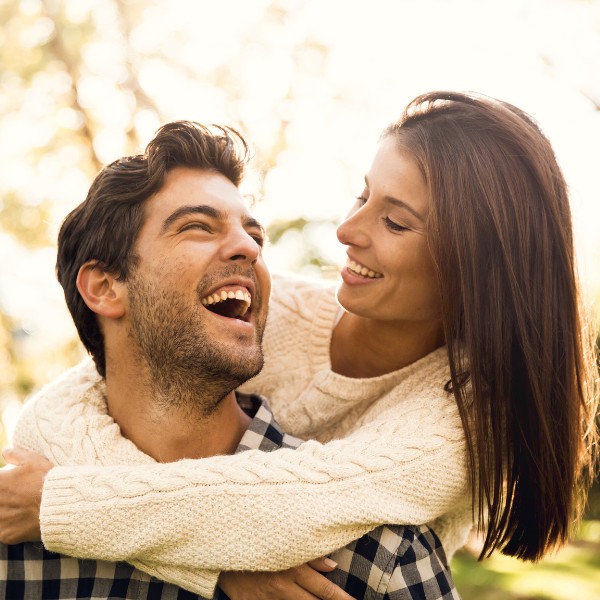 Effective Communication Techniques for a Healthy Relationship. Navigating Difficult Conversations: Strategies for Conflict Resolution in Relationships.
This site contains affiliate links. For more info please see our full disclosure.
QUICK TIPS: With small adjustments like active listening, using "I" statements, paying attention to non-verbal cues, expressing appreciation and gratitude, considering timing, and practicing empathy, couples can cultivate healthier and more fulfilling relationships.
Effective communication is the cornerstone of a healthy and thriving relationship. It lays the foundation for understanding, trust, and mutual respect between partners.
When communication falters, misunderstandings and conflicts can arise, leading to strain on the relationship.
However, there are small adjustments that we can make to our current communication style to make them more effective and healthier.
In this post, we will explore some effective communication techniques backed by research that can contribute to a healthier and more fulfilling relationship.
Effective Communication Techniques for a Healthy Relationship
Active Listening
One of the most crucial elements of effective communication is active listening. And yep, we know it sounds hard especially how we are all running around to the next errand every single day.
This involves fully focusing on and understanding your partner's words, both verbally and non-verbally. Active listening requires undivided attention and a genuine interest in understanding your partner's perspective.
Show empathy and validate their feelings by nodding, maintaining eye contact, and providing verbal cues to demonstrate your engagement.
Nodding or agreeing with words like "uh huh.." without actually listening or understanding what the other person is doing will just make things worst.
By actively listening, you create a safe and open environment for your partner to express themselves, fostering a deeper connection.
This can usually mean that you have to clear your space of distractions. Meaning no phones or TV. This will position you and set you up to focus on what the other person is *actually* saying.
Take note of "listening" meaning, you have to give space to your partner's thoughts and wait until it's your turn to talk.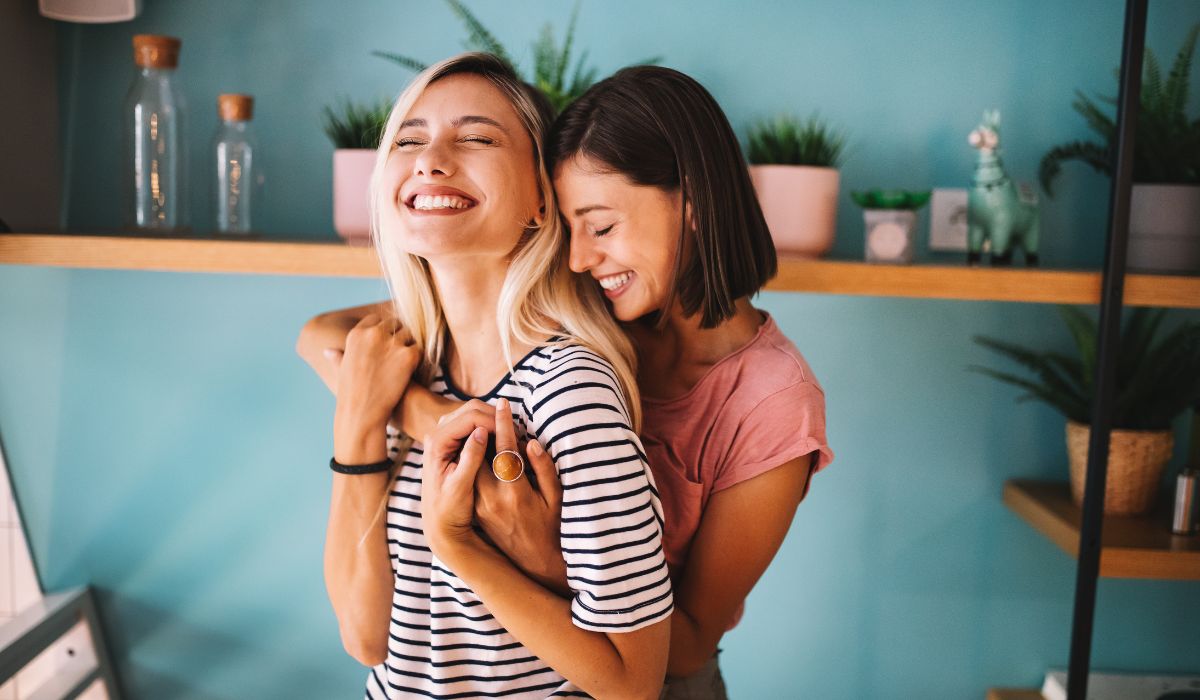 Use "I" Statements (this is one of the most important effective communication techniques for a healthy relationship)
When discussing sensitive topics or expressing concerns, it is essential to use "I" statements rather than "you" statements.
"I" statements express your feelings and needs without sounding accusatory or confrontational.
For example, instead of saying, "You always make me feel neglected," rephrase it as "I feel neglected when I don't receive enough attention."
Did you hear the slight difference there? It no longer sounds like blaming the other person. It is now an open communication in which both of you can explore solutions.
This approach encourages your partner to listen without becoming defensive and helps avoid unnecessary conflict.
Non-Verbal Communication
Non-verbal cues can significantly impact the effectiveness of communication.
Pay attention to your body language, facial expressions, and tone of voice. Maintain an open and relaxed posture, use a calm tone, and avoid crossing your arms or displaying defensive gestures.
Non-verbal cues should align with your verbal communication to convey sincerity, empathy, and understanding.
This means no sighing or sucking teeth, or even shaking your head to disagree.
I understand how hard this sounds because we are wired to react. But during conversation biting our tongue and showing empathy is a great way to open doors to a more effective exchange.

Express Appreciation and Gratitude
Regularly expressing appreciation and gratitude can strengthen the emotional bond between partners.
Sharing words of appreciation and gratitude daily, even before any issues or disagreement comes up makes it easier to deal with bigger things.
Acknowledge and affirm your partner's efforts, achievements, and qualities. Genuine appreciation helps create a positive atmosphere in the relationship, promoting open communication and mutual support.
Remember to be specific in your expressions of gratitude to demonstrate that you notice and value their actions.

This is like depositing words of love into your partner's daily "love bank" – a great way to strengthen a relationship.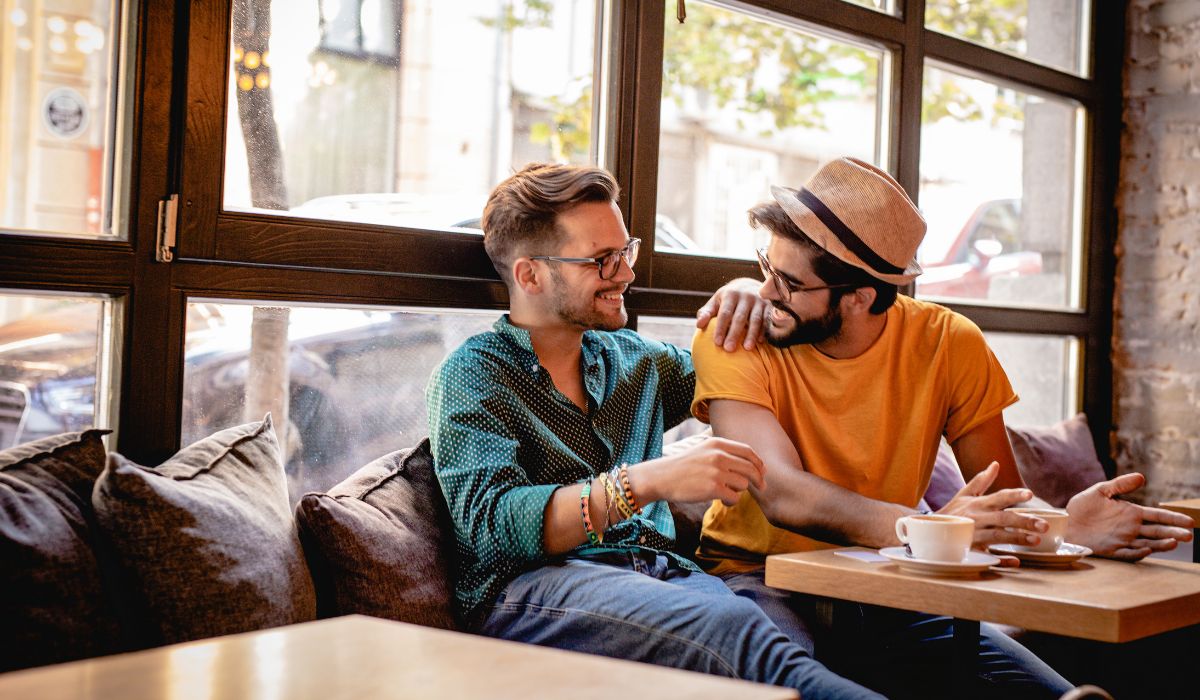 Timing is Key
Choosing the right time to address important issues can significantly impact the outcome of a conversation.
Avoid discussing sensitive topics when you or your partner are tired, stressed, or distracted.
Find a time when both of you can dedicate your attention and energy to the conversation. This approach ensures that you can communicate effectively without unnecessary interruptions or emotional barriers.
Writing a note on your phone about something you'd like to talk about is a good idea so you can keep track of the things that you want to discuss.
When we're tired and overwhelmed, our brains and hearts will have a hard time opening up and it usually leads to an unpleasant interaction.
Practice Empathy and Understanding
Empathy plays a vital role in effective communication. Try to put yourself in your partner's shoes, understanding their emotions and perspective.
Validate their feelings and acknowledge their experiences, even if you don't necessarily agree with them. Creating a safe space for your partner to express themselves openly fosters trust and strengthens the emotional connection.
Effective communication is an ongoing process that requires patience, practice, and a genuine desire to understand and connect with your partner.
Remember, effective communication lays the foundation for a strong and lasting connection.
References:
Gottman, J. M., & Silver, N. (2015). The seven principles for making marriage work. Harmony.
Markman, H. J., Stanley, S. M., & Blumberg, S. L. (2010). Fighting for your marriage: Positive steps for preventing divorce and preserving a lasting love. Jossey-Bass.
Dindia, K., Communication and personal relationships
There you are lovelies! Effective Communication Techniques for a Healthy Relationship!