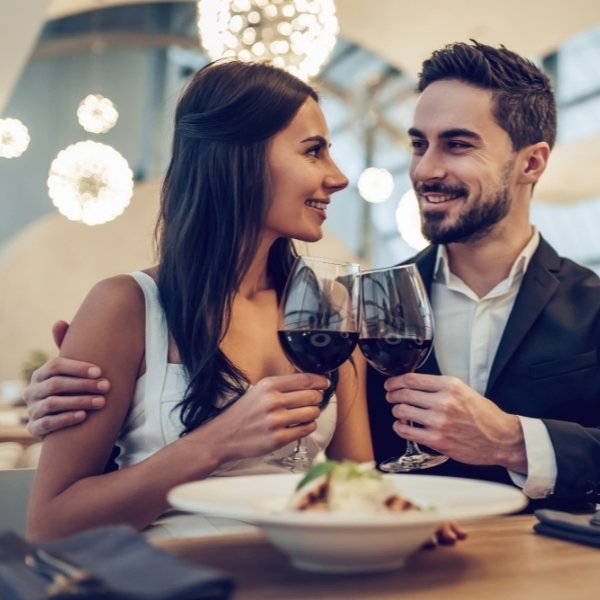 Date Ideas That Will Keep The Fire Burning. Keep it burning! Looking for fun date ideas? Cute date ideas? Something new or different date night ideas? Casual date night ideas? Wondering what activities you can do as a couple? Things to do as a couple? Well, in this guide, we are sharing date night ideas that you can either splurge on or save on!
Looking for more date night ideas to add to at-home date night ideas? We're sharing these ideas that you can either put in some significant investment or save some money and be creative and pull these at home! With a little bit of creativity, lots of things can be done!
Date Ideas That Will Keep The Fire Burning
Dinner with a view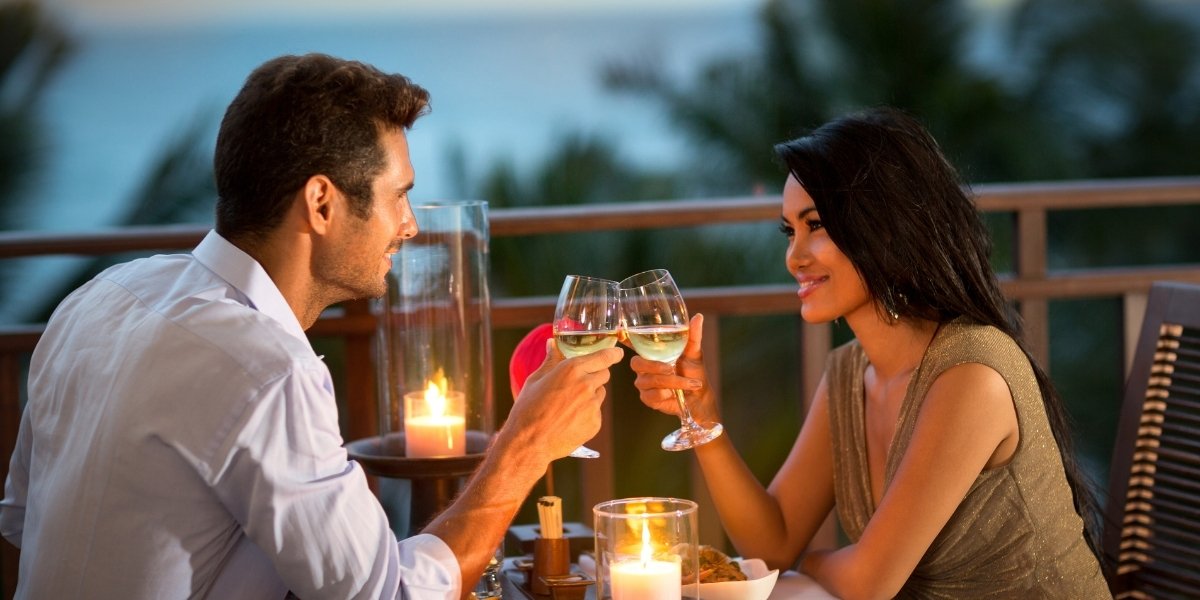 Forget going out to eat at a regular restaurant, but instead, do something extra special. For example, find a spot or space or place with a great view, like a rooftop bar or restaurant.
This does not mean you can ONLY make this happen at a restaurant. You can do this on your balcony and order-in dinner from your fave restaurant. Yes, we are talking about Uber-ing it! And yes, we made a verb: Uber-ing.
Can't find a "spot with a nice view"? Make your own! makeshift it! You can either play video/s on your TV or, better yet, if you have a projector that can take up the whole (white) wall, the better. Play videos like NYC or downtown Chicago view with some sound effects! Yes, you have got to create it! Putting together these "simple" things can make a difference!
Have A Cocktail Night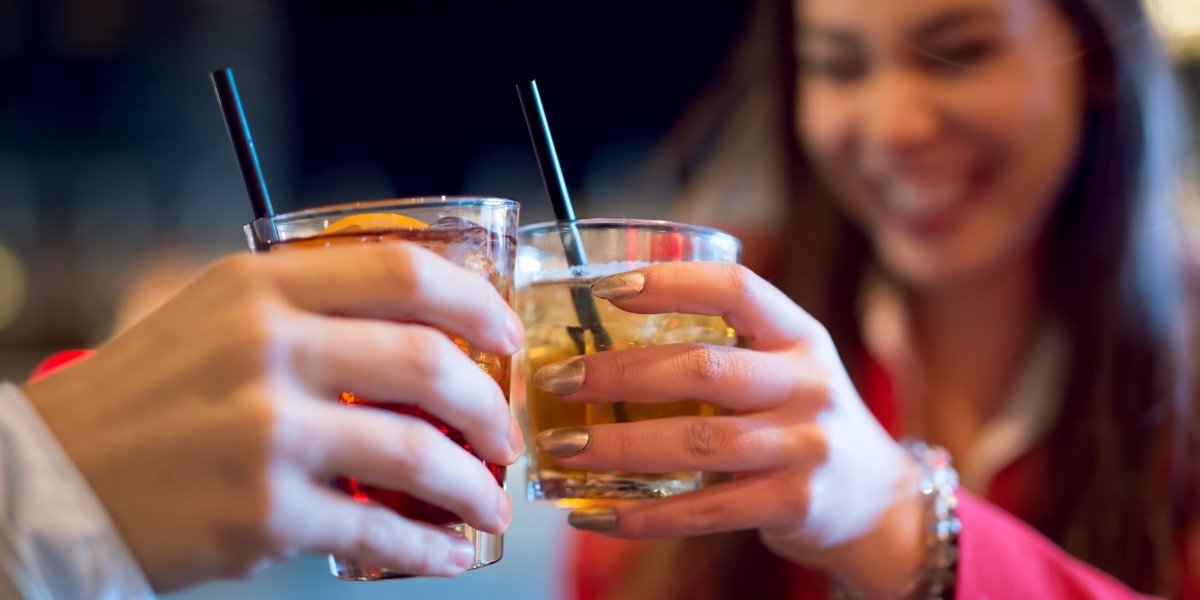 Why not make your cocktail? You can find restaurants, events, or local classes to teach you how to make cocktails.
Here are some great classes we found on Eventbrite that you might consider registering for!
But of course, you can always do this at home! You will most likely need a cocktail kit to feel that "bartender" vibe! The good thing about having this kit lying around your place is that you can now re-use it whenever you feel like having a "cocktail night!"
Make this a monthly thing by getting subscriptions for these kits like that from Crafty Cocktails!
Farm Ventures + Fruit Picking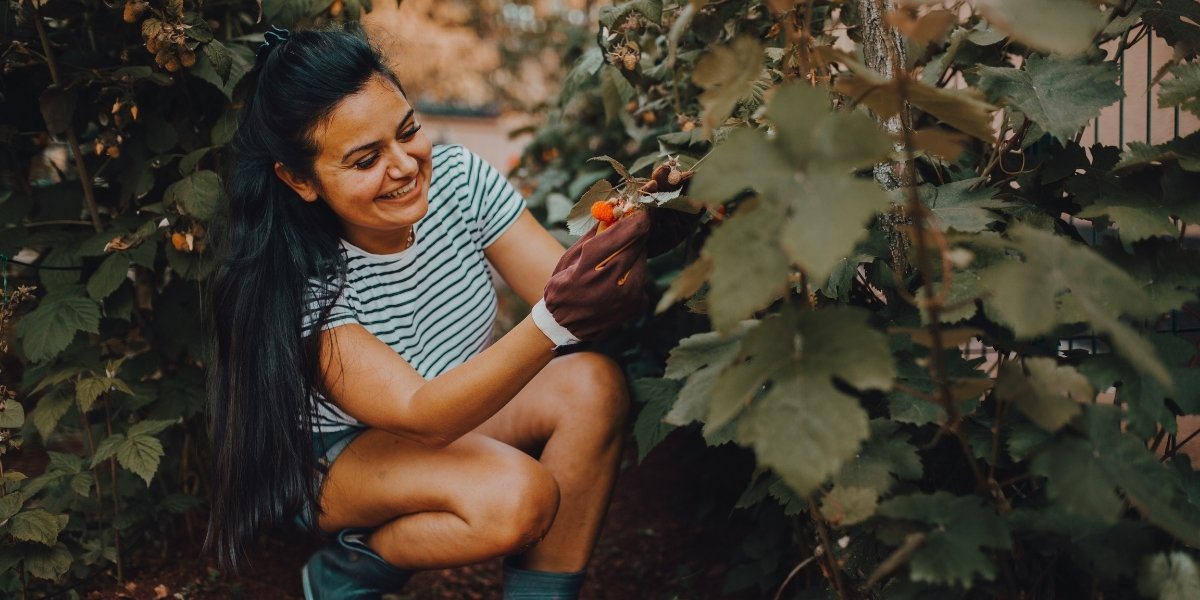 This is of course, seasonal. But early spring and/or late fall are great times to explore farms.
Fruit picking, of course; apples, pumpkins, and berries! Summer is the high season for fruit picking and might end up not being too romantic because of how many people there are around you. But low/mid season like early spring and/or late fall is a great time to go so that it won't be as crowded, and you can spend some time together and find a "space" where you can chill.
Some farms also have their restaurants with patios and live bands where you can continue your evening enjoying ribs, and beer, and listening to live performances- all in one place!
There are plenty of farms where people can go to pick fruits. This could be strawberries, for example. By picking fruits together, you're doing something fun during which you can chat.
Flower farms like lavender and sunflower farms are great to have a moment with nature and enjoy all its beauty.
Vineyard Trip (our fave adventure for date ideas that will keep the fire burning)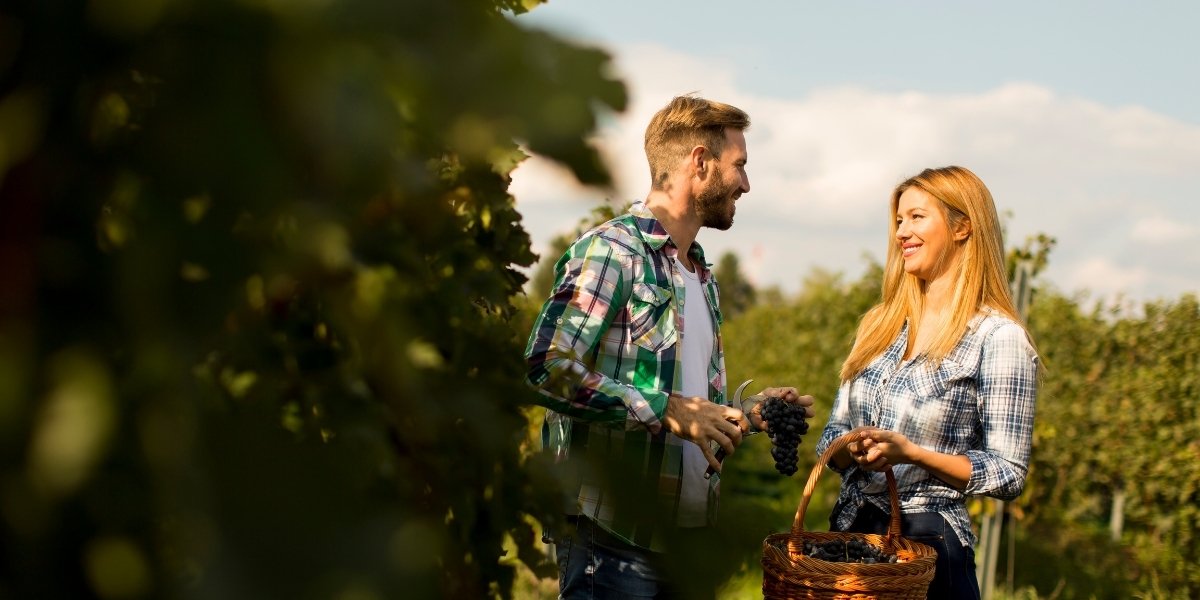 Why not fly out for the weekend and visit a vineyard? Not only do vineyards have beautiful views, but they also have tours and wine tasting events.
We found these California vineyard suggestions from Food and Wine to help you decide!
You don't have to fly to other provinces or states; you can find local wine tasting events. It can be in certain "districts" to where you are located. Or even local wineries that are in your area.
Stargazing & Glamping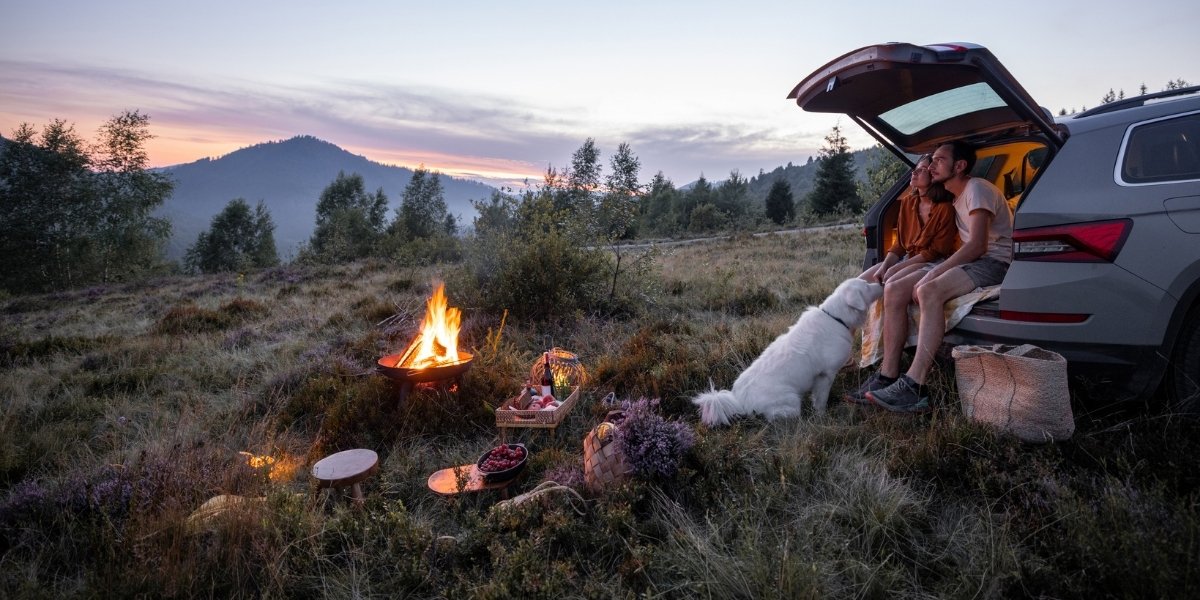 Best way to spend the night outdoors? Glamping.
You can stargaze, watch a movie, drink some wine, enjoy nature, and spend quality time together! This can be a weekend trip!
Not into traveling? You can set this up in your backyard! Or even your balcony. Kick it up a notch by renting an Airbnb with a terrific backyard or patio. Someplace where you can set it up and have privacy. As per usual, you can always order from your fave restaurant! Add some patio lights and your fave take-out, and you are all set!
Bowling or Sports Night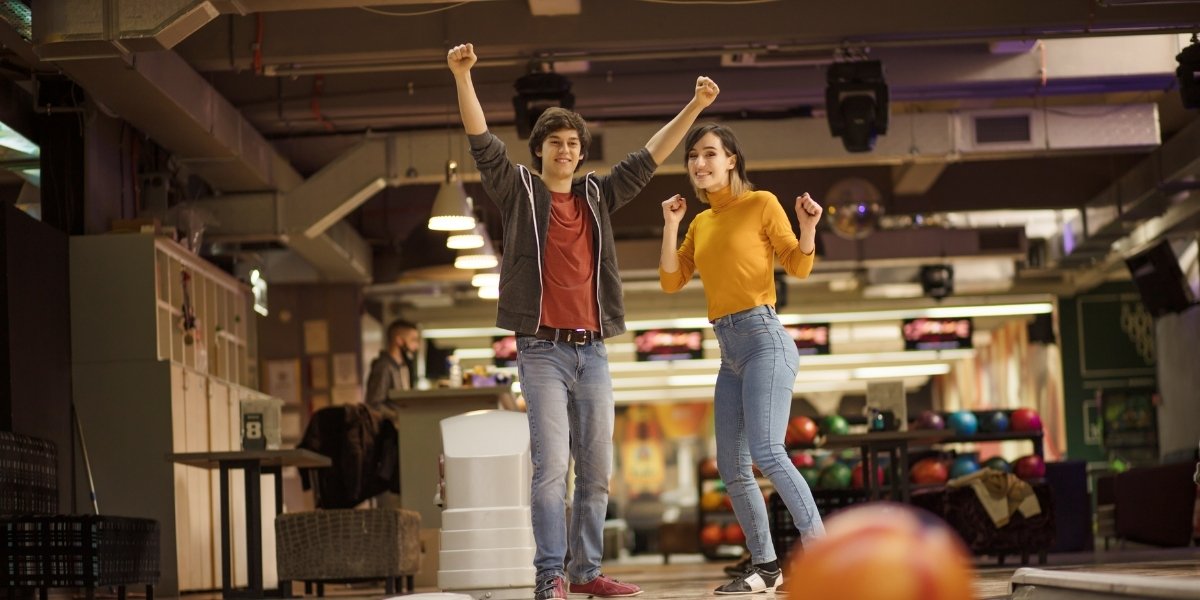 Our two fave spots are Spin and Lucky Strike. Both of these spots have locations all over US and Canada.
Spin lets you try your hand (literally!) on ping-pong, a.k.a. table tennis. They have private spaces that you can book so that you and your partner can act *extra goofy and play around! Of course, they have fantastic food and drinks that you can also enjoy after!
Lucky Strike, we love it so much! Not only do they have bowling, but they also have billiards, darts, ping-pong, and arcade games! Yep! You heard all those right. Now, if you are looking for a spontaneous night full of experiences, this is your spot! It helps that the food and drink selection will complement your date night experience!
Not feeling like going out? Explore board games and play them at home while sipping your fave drink!
Afternoon Tea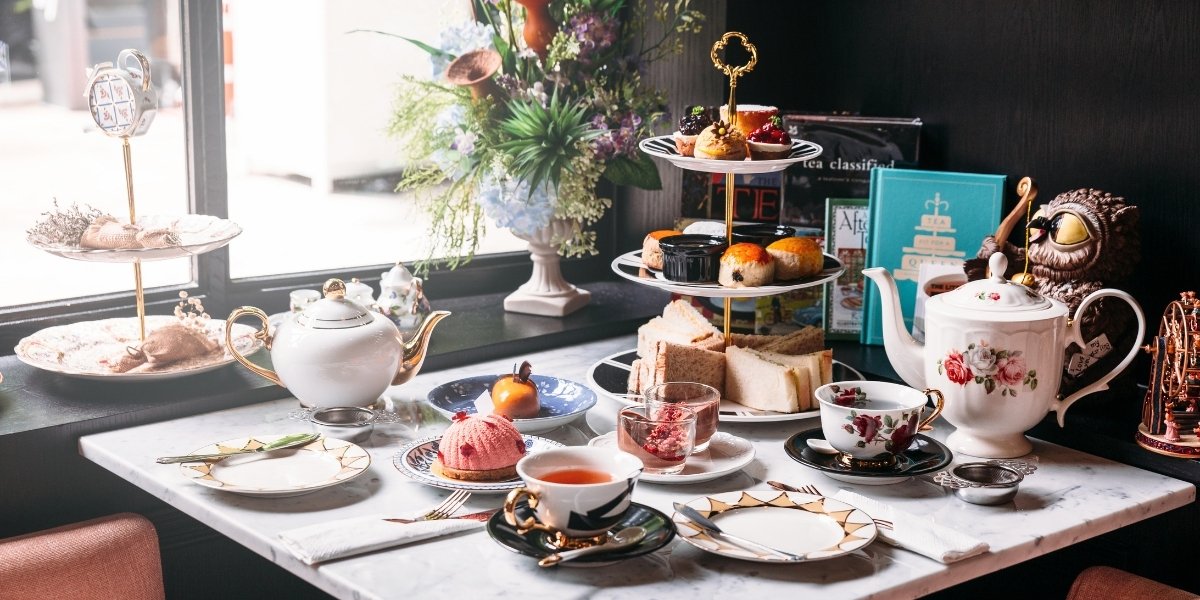 Dress it up a little and go for an afternoon tea! You can choose something fancy as some hotels offer a sumptuous afternoon tea menu.
If you're feeling a little outdoorsy, there are also great patios that offer afternoon tea with a view or at least a great breeze.
What a great time to drink tea and chat with each other. This date idea is perfect for you and your partner to keep the fire burning!
This is also something that you can do together! Prep mini sandwiches! Or even purchase them with other scones, muffins, pastries, jams, and tea to set this up yourself!

Spa Day (date ideas that will keep the fire burning? RELAXATION DAY is key!)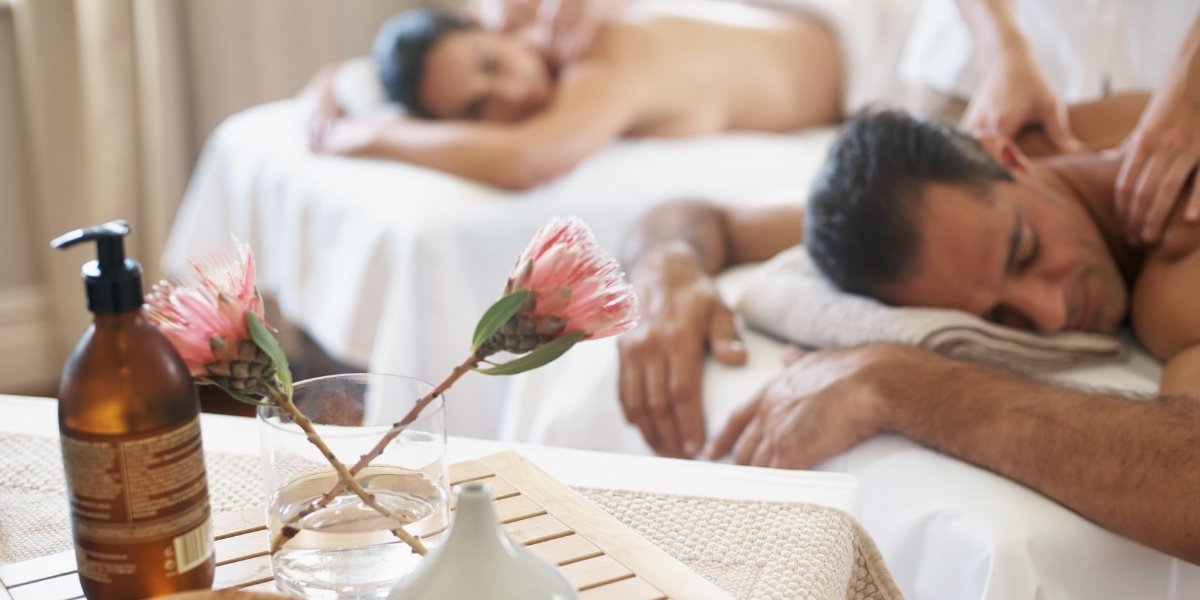 What better way to relax and loosen up after a long week than a spa date? The best thing about the spa is that you can be together and be "silent" and enjoy the moment. When you want to chat it up, you can do it as well!
Having some quiet time together and feeling that "relaxed" vibe without even talking is such a great date idea to keep that fire burning.
When you're relaxed and all chill, you both can "sleep" better (*wink wink*)
Okay, so are you wondering how you can do this at home? You can rent massage chairs! Yes, you heard that right! Rent massage chairs and set them up at your home. How amazing is this?
Castles, Museums & Art Galleries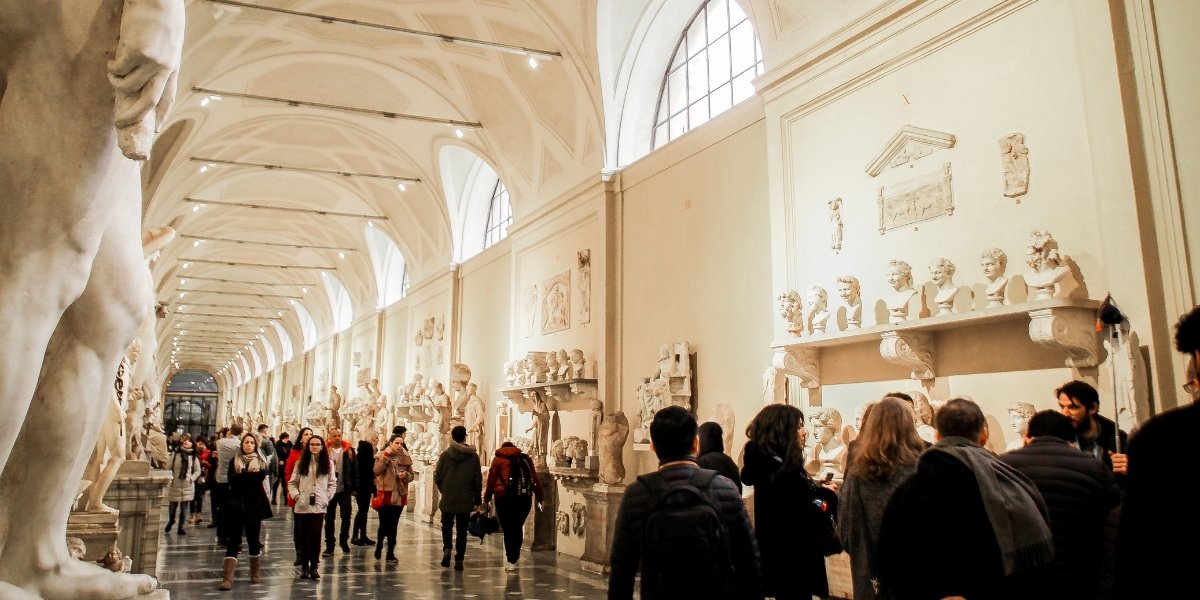 These castles are already romantic to visit together, and you'll have plenty of time to enjoy each other's company as you wander through the towers. The best part? Castles are usually also attached or excellent restaurants nearby, and you can finish the night with a great dinner and drinks!
Also, museums are great for browsing through art that sparks conversation and piques interest! When you look at art, it is always open to the individual's interpretation and calls for a great discussion. Something interesting to talk about!
Some museums are always free. You will most likely pay for parking, but these museums offer free passes.
Get your laugh on (definitely one of our favorite date ideas that will keep the fire burning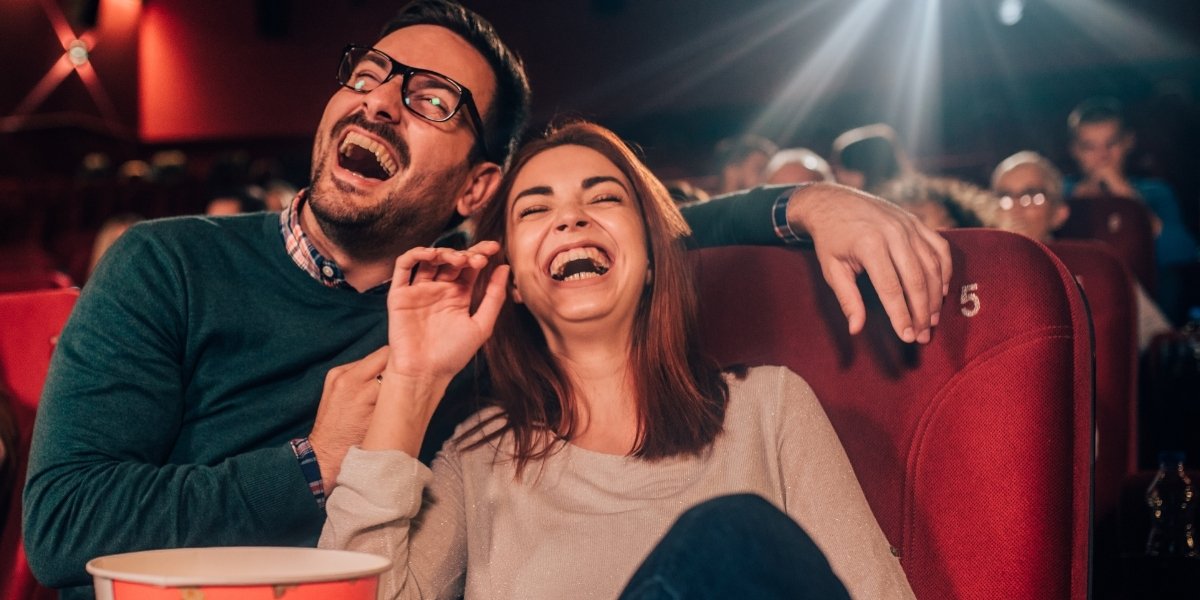 Lots of comedy clubs that can help you laugh out loud. Literally. When picking a comedy act, check out their YouTube videos first and see if their comedy is your type of vibe, so you won't be "too" surprised when you walk into the club.
Also, look for a comedy joint with great food and drinks! So just in case you are not entirely vibing with the act, you are at least well-fed.
Don't feel like sitting in the crowd? Netflix has a great list of stand-up comedy specials that you can enjoy at home! Order some pizza and wings, and voila! You got your comedy night joint at home!
Definitely, one of our fave date ideas that will keep the fire burning, using laughter as fuel!
Zoo or the Aquarium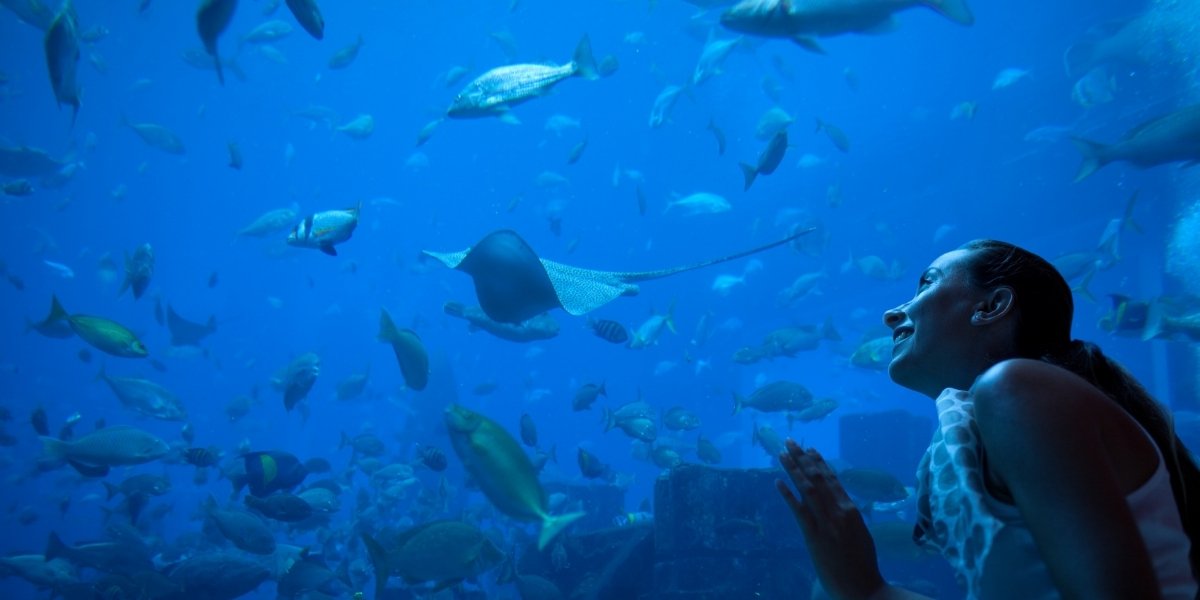 Visit a zoo together for a great day out! You can look at all the cute animals, chat with your partner the entire day, and you can get delicious food as well. There are a lot of different zoo types. You can go totally outdoorsy like feed the animals type of thing, or you can also go where you can play with the rabbits and cutesy animals. Go with what you are vibing.
If you are looking more for an indoor feel, the aquarium is such a great place. It is somewhat romantic, especially if you look for the spots with the jellyfish and adore them together. If you've watched some RomCom Movie, you know what we mean.
Online virtual tours are being offered by your fave local aquarium! Great alternative if you want to avoid the crowd!

Cooking Class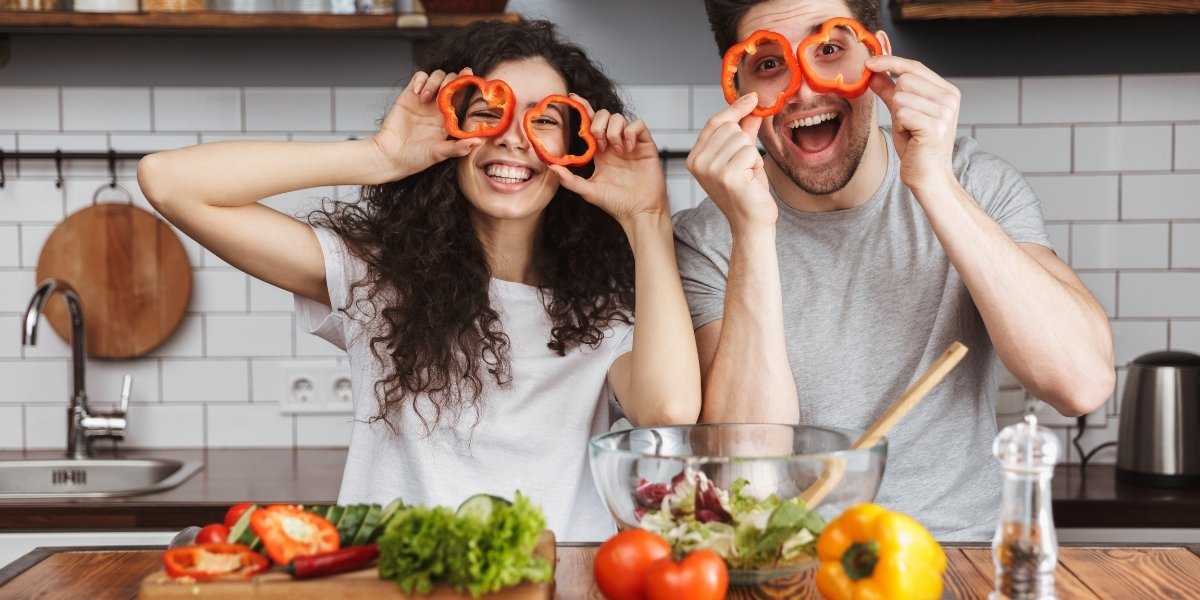 Yass to cooking together! Some restaurants offer these couple cooking classes types of events! You can usually choose from easy food to cook or quite complicated ones! This will depend on how comfortable you are in the kitchen or if you want to push the limits a little more. The best thing about this? You can eat what you make!
Not into cooking? You can also try baking! There are kits online that you can buy! And then attend the class online if you don't feel like cooking around other people.
Dance the night away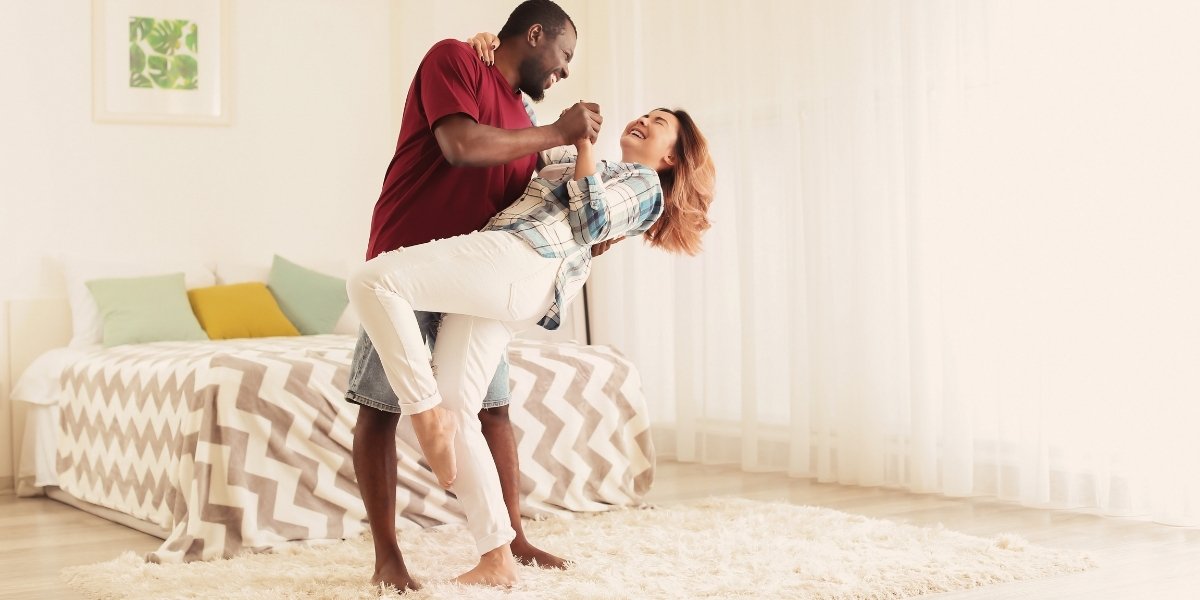 Sign up for a super fun dance class! Find a class that's super easy and that you can enjoy without really looking or acting like a "pro." Unless, of course, that's what you are going for. But if not, get good exercise and laugh together!
Want to try dancing at home with just the two of you? Sign up for online classes instead!
Not all date ideas are a success. Of course, we always plan to be the best, but there's no such thing as "every single" date being perfect. But always keep it as a good story that you can laugh about.
The not so "perfect" date night ideas to keep the fire burning might be the best stories you can share. Good laugh and memories. Good times.
There you are lovelies! Date Ideas That Will Keep The Fire Burning!