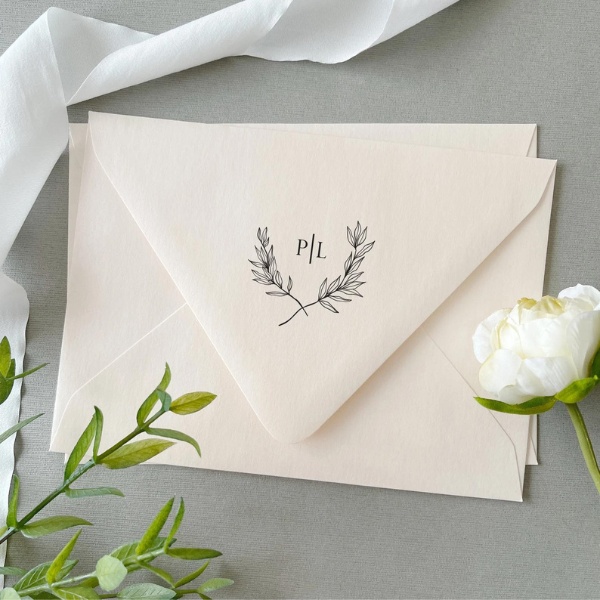 Custom Wedding Stamps You'll Love. They are a great way to add a personal touch to your wedding invitations, save the date, and thank you cards.
This site contains affiliate links. For more info, please see our full disclosure.
Here are some tips on how to create or choose the best design for your custom wedding stamps:
Choose a design. You can choose from a variety of designs such as floral, vintage, modern, and minimalist. Select fonts that are almost identical so all designs and other stationeries will look cohesive.
Size matters. Decide on the stamp size. This will depend on where you are going to place them. Measure the products to ensure they sit perfectly.
Ink Color. Choosing colors that match your wedding theme is usually the best approach. However, it might be harder for you to find ink pads to match perfectly. So you can always opt for black ink and incorporate your colors using other things link ribbons and paper.
Premade designs. You can of course choose to custom-design them. However, it will come with a custom design price tag. There are a lot of premade designs like those below that are pretty and classic.
Order your stamp. Time your order much sooner so that you can test them right away before buying everything else in bulk.
Start stamping. Depending on the material that you are using it on, it might need extra drying time. This means you might need to spread them out to dry before stacking them.
Custom wedding stamps are a fun and easy way to add a personal touch to your wedding invitations, stationery, and gifts.

There you are lovelies! Custom Wedding Stamps You'll Love!