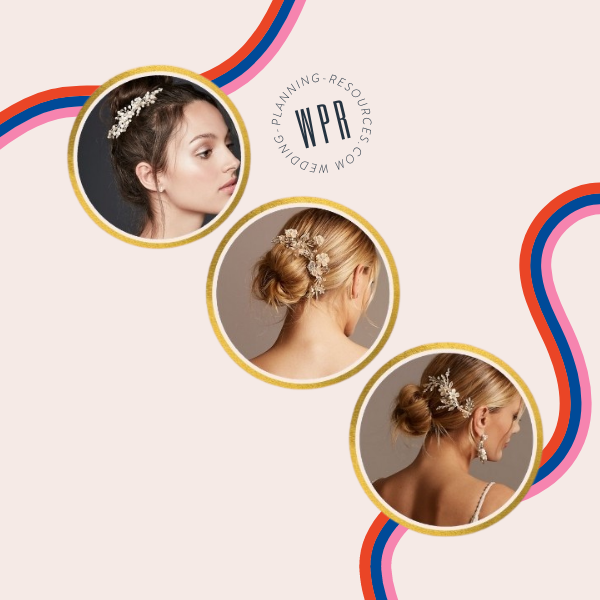 Bridal Hair Combs Under $100. Extra-elegant bridal combs! Looking for bridal hair combs for under $100? Wondering where to buy beautiful bridal hair combs? Whether you are into crystals, flowers, branches, petals, leaves, or even vines, this list is for you!
Add that extra touch of "glam" to your hairstyle with these gorgeous and timeless hair combs. Aside from being stunners, all these bridal hair combs are under $100!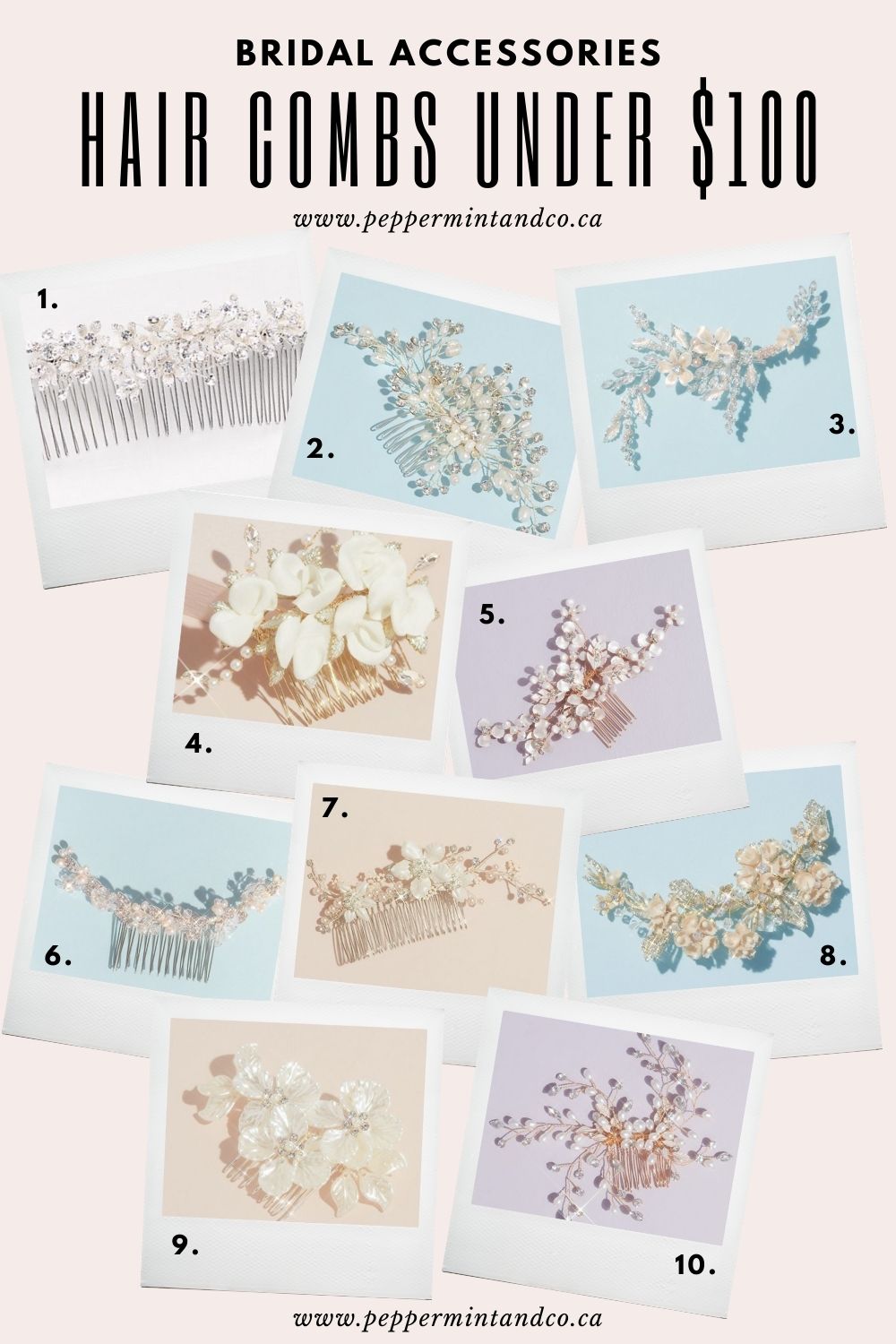 Bridal Hair Combs Under $100 – Love the list!
This site contains affiliate links. For more info, please see our full disclosure. In addition, product descriptions are sourced from the manufacturer/brand/seller's shop as linked accordingly.
(1) Dainty Crystal Flower Comb | A delicate arrangement of tiny metal flowers with crystal centers adds a sweet touch to your hair.
(2) Cultured Pearl and Crystal Blooming Floral Comb | To add a little extra elegance to your wedding day look, try this charming hair comb of flowers and delicate branches, embellished with solitaire-cut crystals and cultured pearls.
(3) Ivory Floral Bead Pearl and Crystal Comb | Accented with crystal leaves and climbing pearl and crystal trims, this floral comb is a beautiful accent piece.
(4) Fabric Petal Floral Comb with Crystals and Pearls | This elegant comb features charming floral blooms, crafted from individual fabric petals, framed with gilded leaves and branches of pearls and marquise-cut crystals.
(5) Lustrous Leaf and Vine Comb | Shimmering leaves, vines, and flowers top this comb, creating an elegant nature-inspired finishing touch for your wedding day.
(6) Pearl and Crystal Leaf Hair Comb | Accent your wedding hair with this pretty comb. Features crystal leaves and hand-wired beads and pearls.
(7) Floral Vine Hair Comb with Crystals and Pearls | Beautiful clusters of pearls and crystals adorn this floral vine hair comb for a romantic finishing touch.
(8) Crystal and Bead Gilded Comb with Fabric Petals | Lifelike petals bloom along with the crystal and bead-embellished branches of this gilded comb.
(9) Opal Petals Wedding Comb | Light-catching opal flowers with shimmering crystal and faux-pearl centers adorn this ultra-romantic wedding comb.
(10) Pearl and Crystal Wire Branch Gilded Comb | Delicate wire twists form branches with blooming pearls and crystals, giving this hair comb a beautiful, nature-inspired feel.
Check out more gorgeous bridal accessories for your wedding over at

David's Bridal

!
There you are! Bridal Hair Combs Under $100!