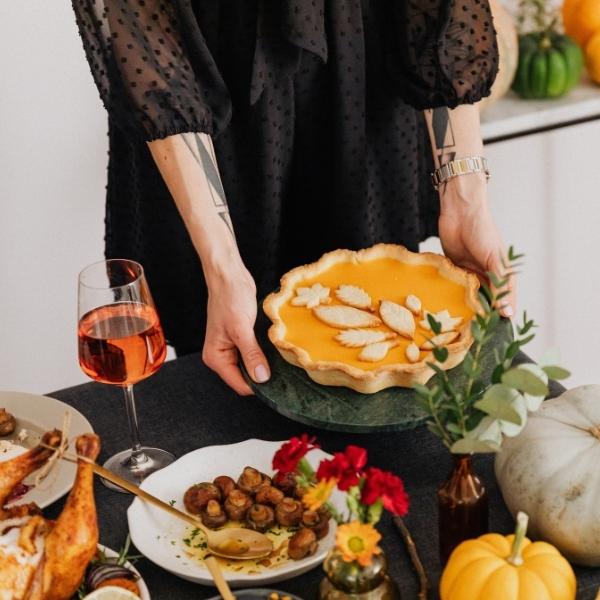 Pumpkin Recipes You'll Love: Easy + Quick. Pumpkin perfection. Fall's favorite flavor. One ingredient, many recipes. Pumpkin spice and everything nice. Quick pumpkin recipes your guests will love!
This site contains affiliate links. For more info, please see our full disclosure.
Are you ready to embrace the flavors of fall? As the leaves change and the air turns crisp, there's no better way to celebrate the season than with a collection of delicious pumpkin recipes that are not only easy to make but also quick to satisfy your pumpkin cravings.
From savory soups to sweet treats, these recipes are designed to make the most of the beloved pumpkin, ensuring that your taste buds and your kitchen are filled with the warm, comforting essence of autumn.
Whether you're a seasoned chef or a novice in the kitchen, for entertaining or family, these pumpkin-inspired dishes will have you falling in love with pumpkin all over again. So, let's dive into a world of pumpkin delights, where every bite is an ode to the coziest season of the year.
Pumpkin Recipes You'll Love: Easy + Quick
Pumpkin Spice Latte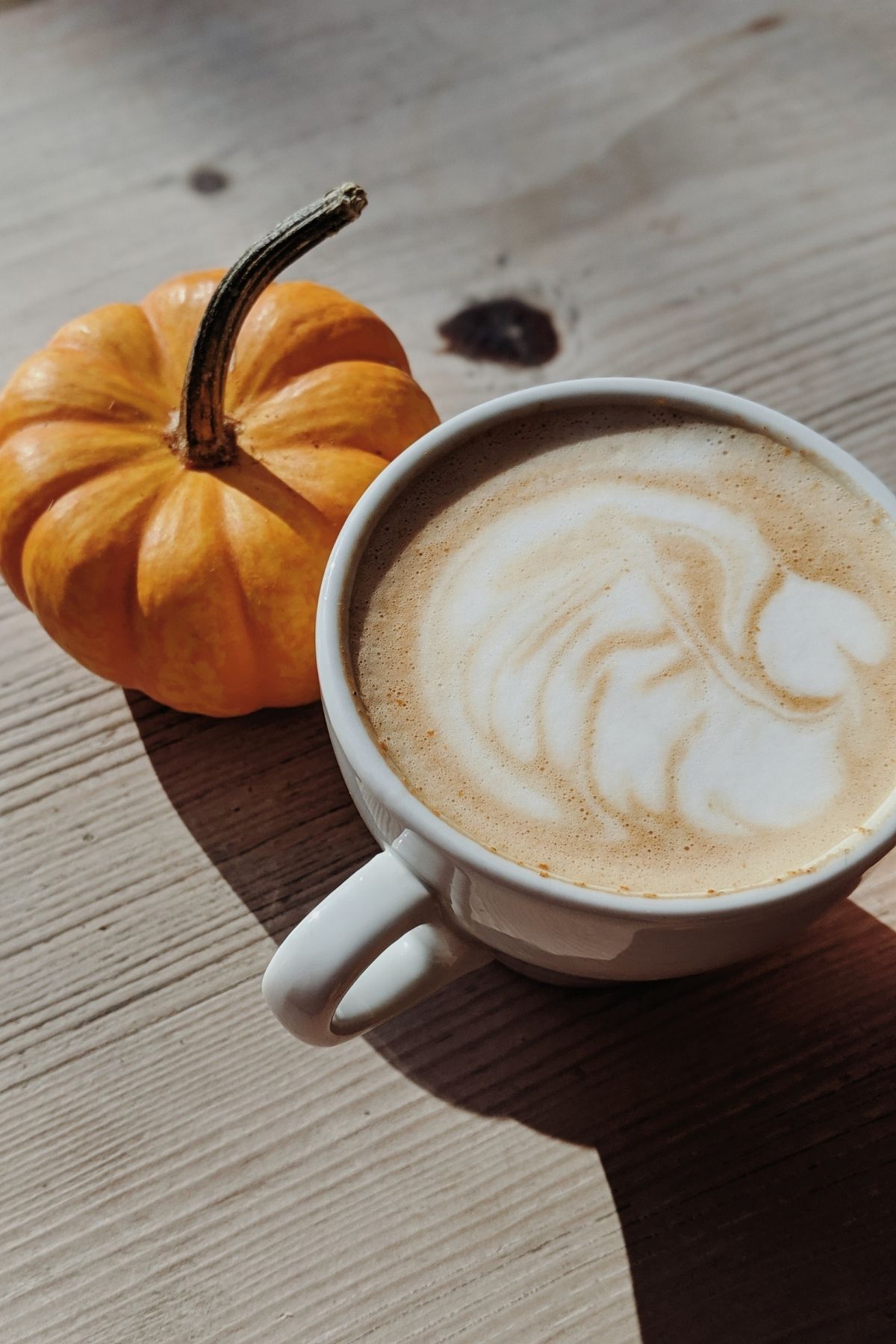 Kickstart your day with a homemade Pumpkin Spice Latte. Combine pumpkin puree, your favorite coffee, and a dash of spice for a warm, comforting cup of joy.
To make a delicious Pumpkin Spice Latte, combine freshly brewed coffee with pumpkin puree and a pinch of pumpkin spice seasoning. Finish it off with warm milk and a dollop of whipped cream for the perfect fall-flavored coffee treat.
Pumpkin Pancakes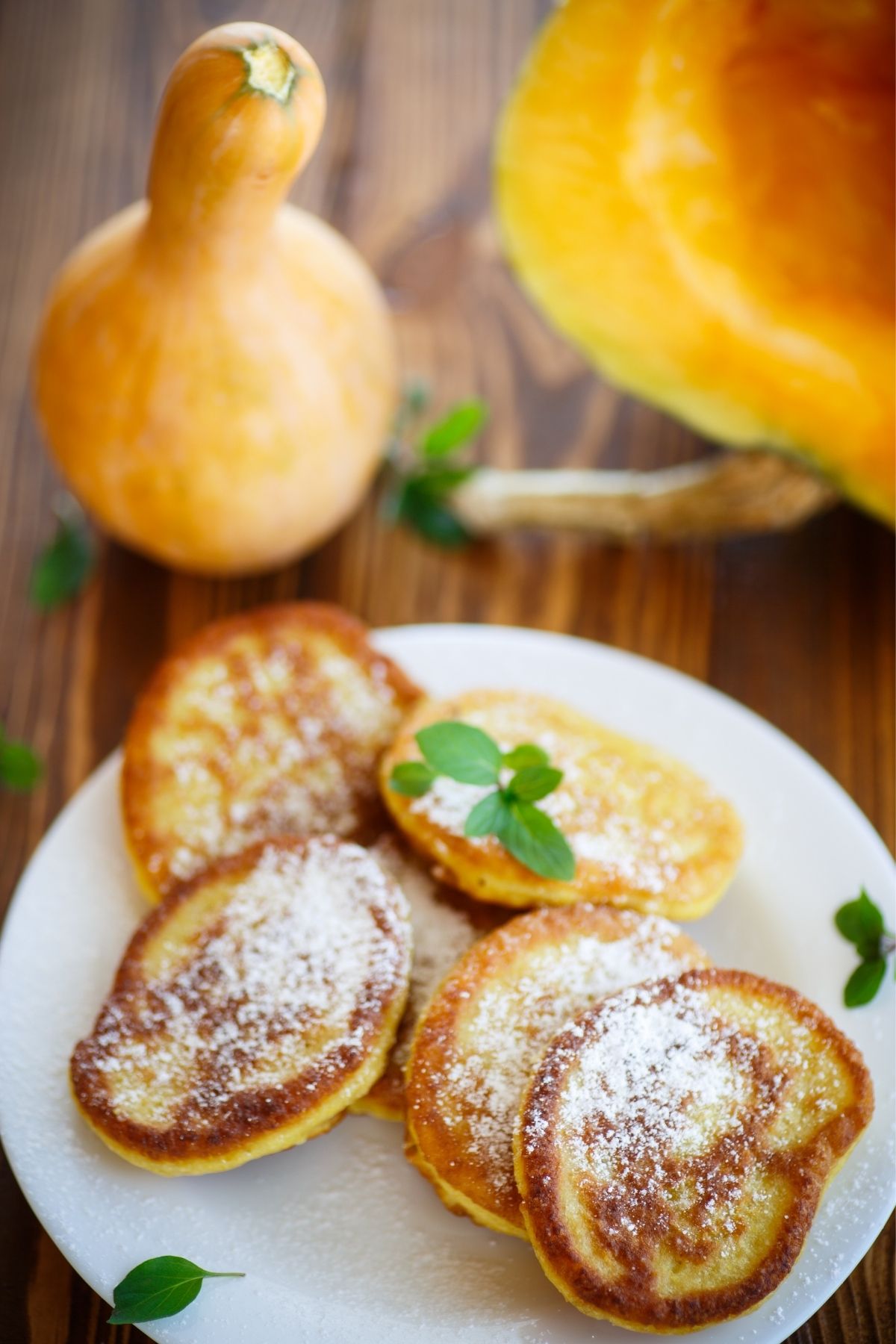 Upgrade your breakfast with fluffy Pumpkin Pancakes. They're incredibly quick to make, and the warm spices will make your morning extra special.
Mix together pumpkin puree, flour, milk, sugar, baking powder, and a dash of pumpkin spice. Cook the batter on a griddle until golden brown, and serve with maple syrup and a sprinkle of cinnamon for a delightful fall breakfast.
Pumpkin Soup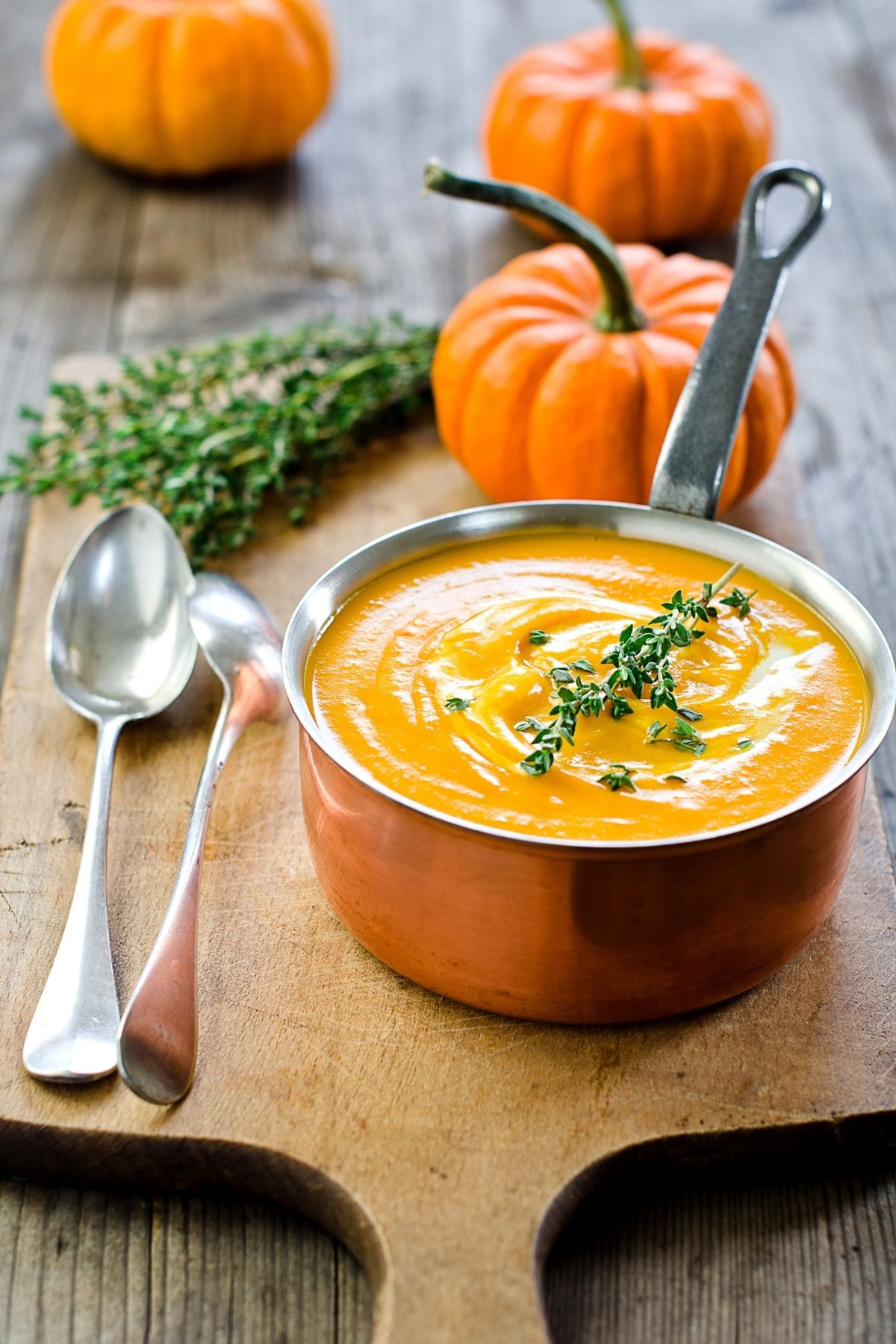 For a cozy lunch, whip up a batch of Pumpkin Soup. With just a few ingredients, you can enjoy a velvety, savory bowl of goodness.
Sauté onions and garlic in a large pot, then add pumpkin puree, vegetable broth, and a touch of cream. Season with nutmeg, salt, and pepper, and simmer until it's heated through. Top with a dollop of sour cream and fresh chives for a warm, comforting bowl of soup perfect for the fall season.

Pumpkin Pasta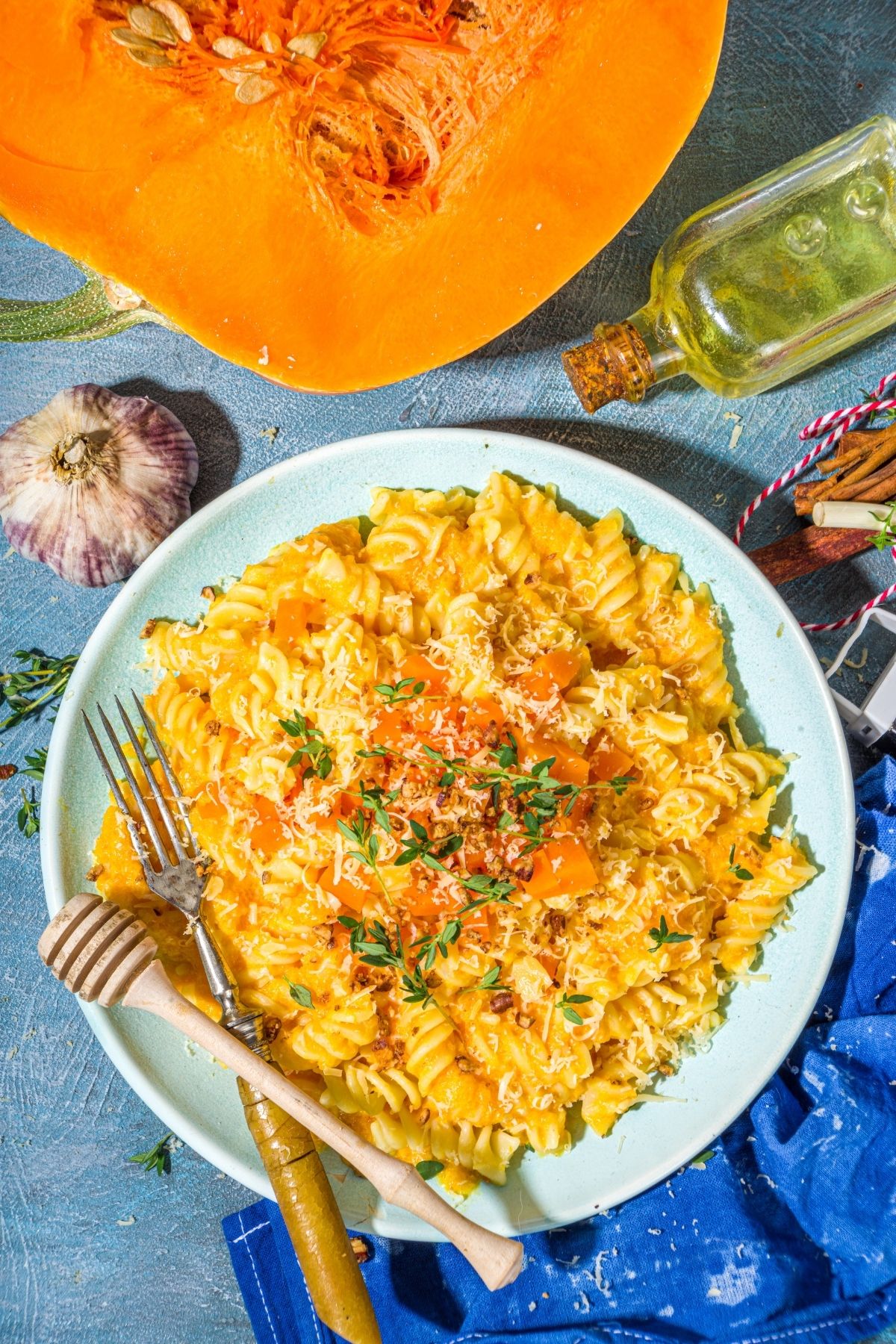 Impress your family with Pumpkin Pasta. Combine pumpkin puree, cream, and Parmesan for a creamy sauce that pairs perfectly with your favorite pasta.
Cook your favorite pasta until al dente. In a separate pan, sauté minced garlic in olive oil, then add canned pumpkin puree, heavy cream, grated Parmesan cheese, and a dash of nutmeg. Toss the cooked pasta in this creamy pumpkin sauce, and garnish with additional Parmesan and fresh parsley for a delightful autumn pasta dish.
Pumpkin Hummus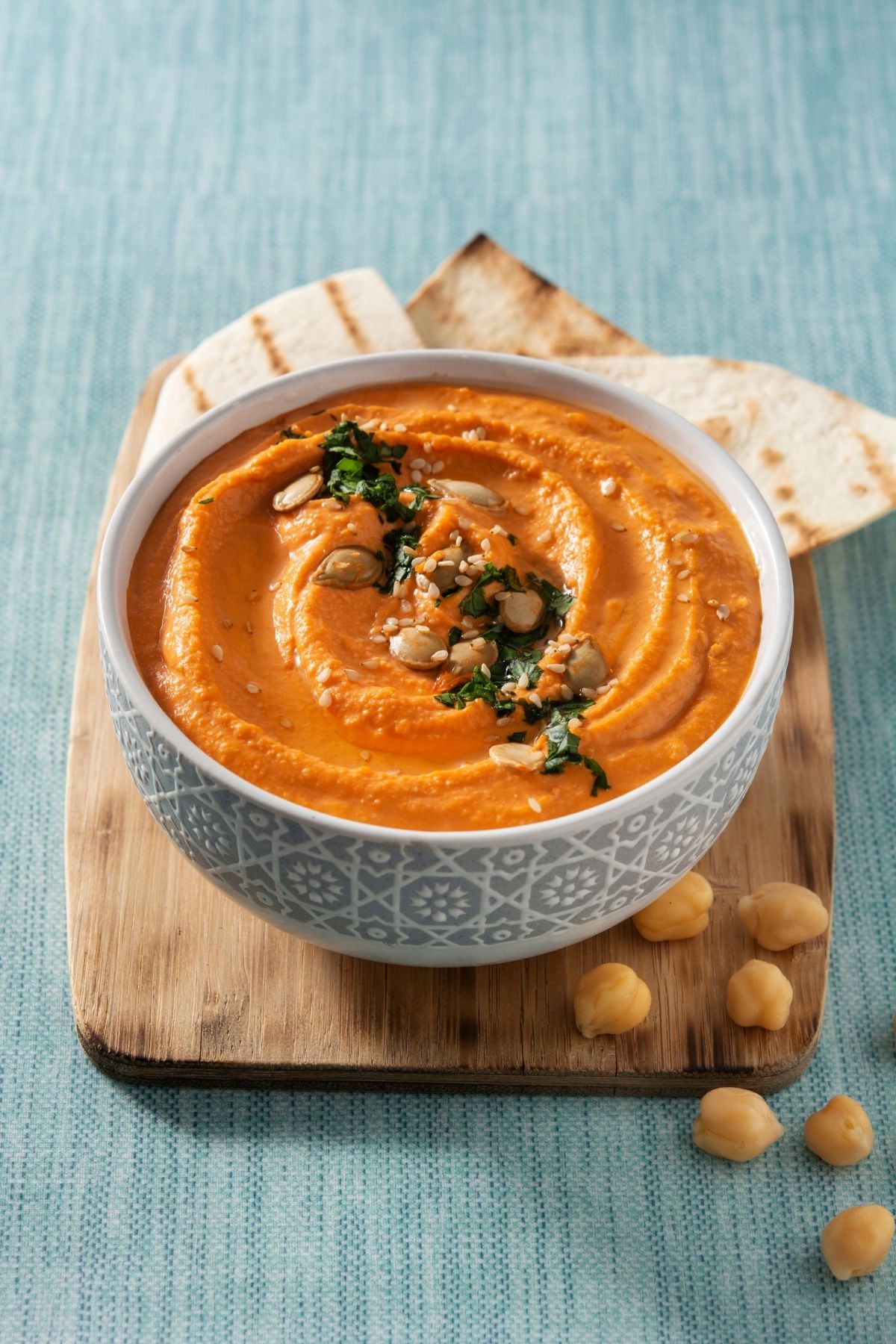 Elevate your snacking game with Pumpkin Hummus. This quick recipe combines chickpeas, pumpkin, and spices for a tasty dip.
Blend canned pumpkin puree, canned chickpeas, tahini, lemon juice, garlic, and a mix of spices like cumin, paprika, and a pinch of cayenne pepper in a food processor until smooth.
Drizzle with olive oil, sprinkle some extra spices, and garnish with fresh herbs like parsley or cilantro for a tasty and seasonal twist on traditional hummus. Serve with pita bread, fresh vegetables, or crackers for a delightful fall appetizer.
Pumpkin and Sage Risotto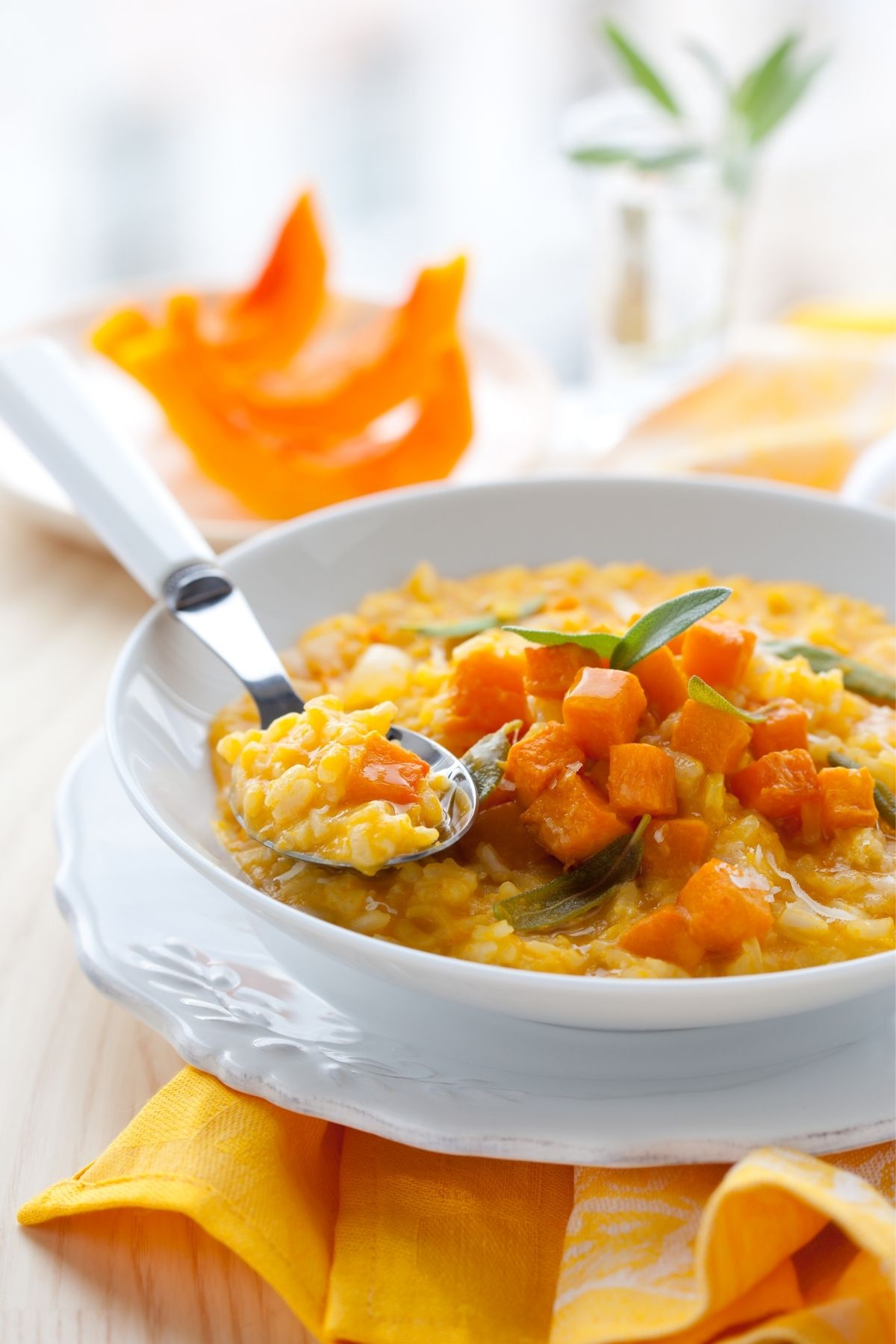 Treat yourself to a restaurant-quality meal with Pumpkin and Sage Risotto. It's quick to prepare and showcases the rich flavors of pumpkin and sage.
Start by sautéing chopped onion and minced garlic in a pan with olive oil until translucent. Then, add Arborio rice and cook for a couple of minutes. Gradually add vegetable or chicken broth, stirring until the rice absorbs it and becomes creamy.
Stir in cooked and mashed pumpkin, fresh sage leaves, and grated Parmesan cheese. Season with salt and pepper to taste. Continue to add broth and stir until the risotto reaches the desired consistency. This creamy and flavorful dish is perfect for fall.
Pumpkin and Black Bean Chili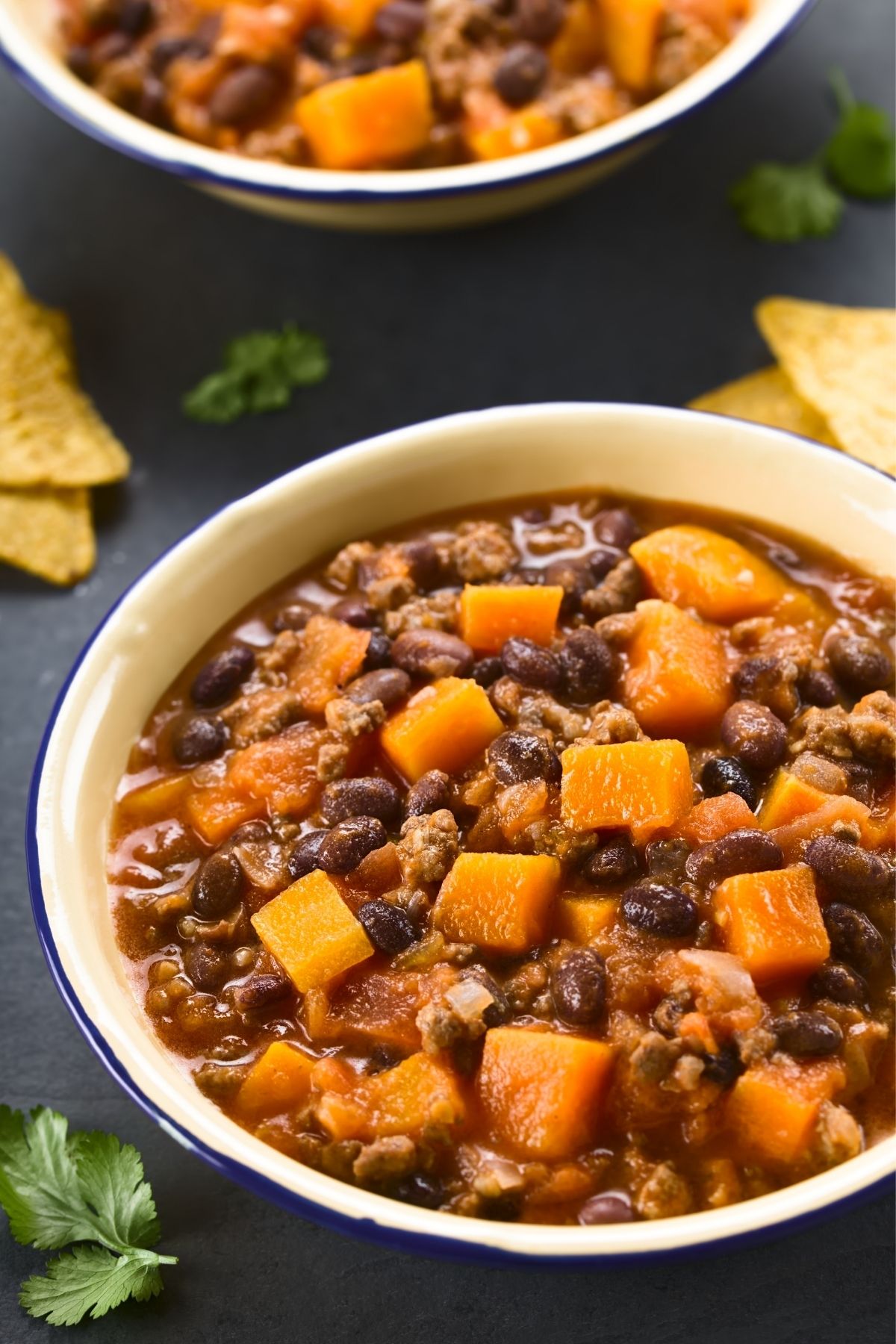 For a hearty dinner, try Pumpkin and Black Bean Chili. The pumpkin adds a delightful twist to this classic comfort food.
Combine canned pumpkin puree, canned black beans, diced tomatoes (canned or fresh), vegetable broth, and a mixture of chili powder, cumin, and paprika in a large pot. Simmer for about 20-30 minutes, season to taste, and serve with your favorite toppings like sour cream and shredded cheese.
Pumpkin and Spinach Quesadillas (one of the easiest pumpkin recipes!)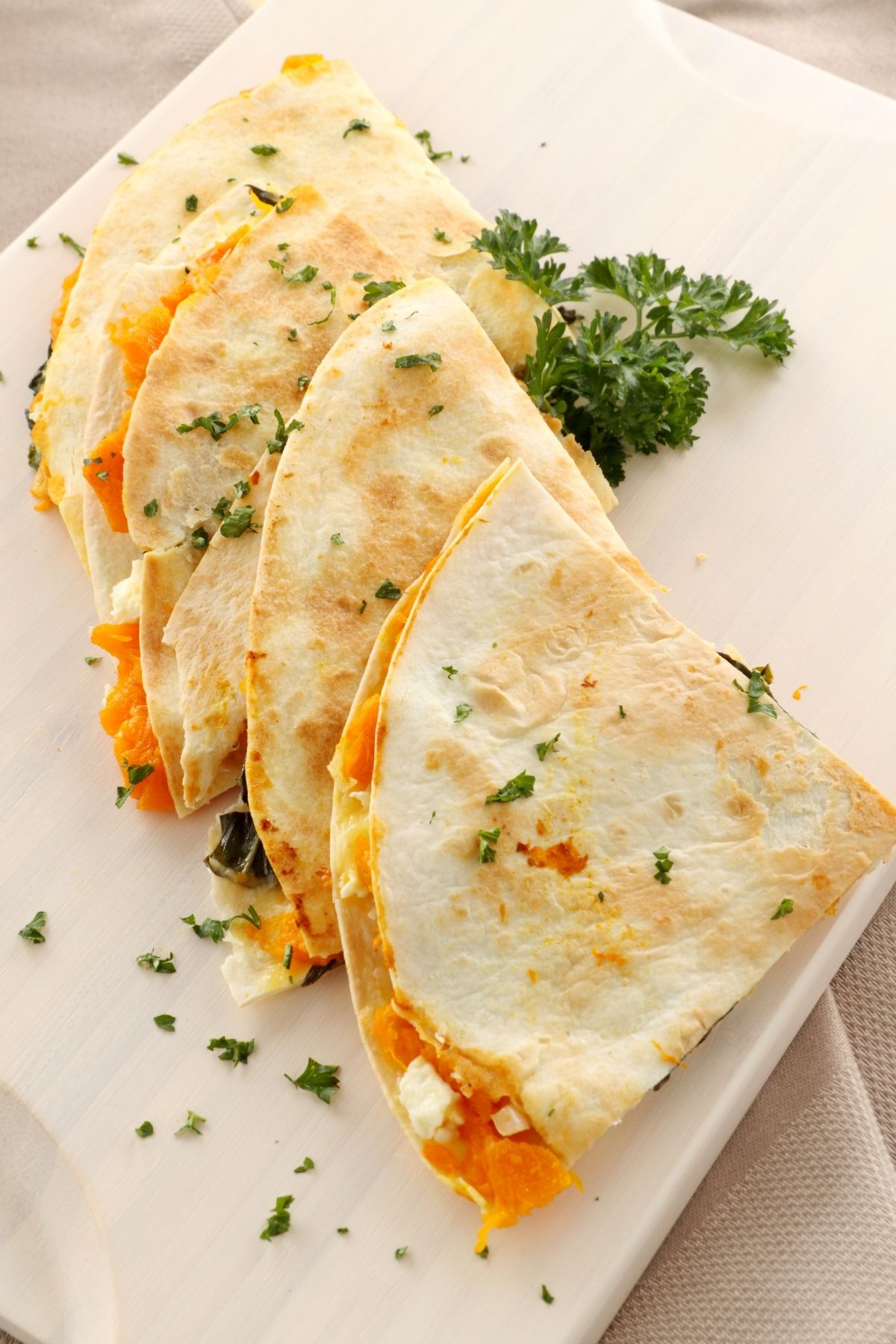 Amp up your quesadilla game with Pumpkin and Spinach Quesadillas. These make for a quick and satisfying dinner or lunch.
To prepare Pumpkin and Spinach Quesadillas, roast chunks of pumpkin until tender, then mash them. Spread the pumpkin mash onto a tortilla, add sautéed spinach, a sprinkle of cheese, and another tortilla on top. Cook in a skillet until the quesadilla is golden brown on both sides, and the cheese is melted. Cut into wedges and serve.

Pumpkin and Cheddar Stuffed Shells (one of the best pumpkin recipes)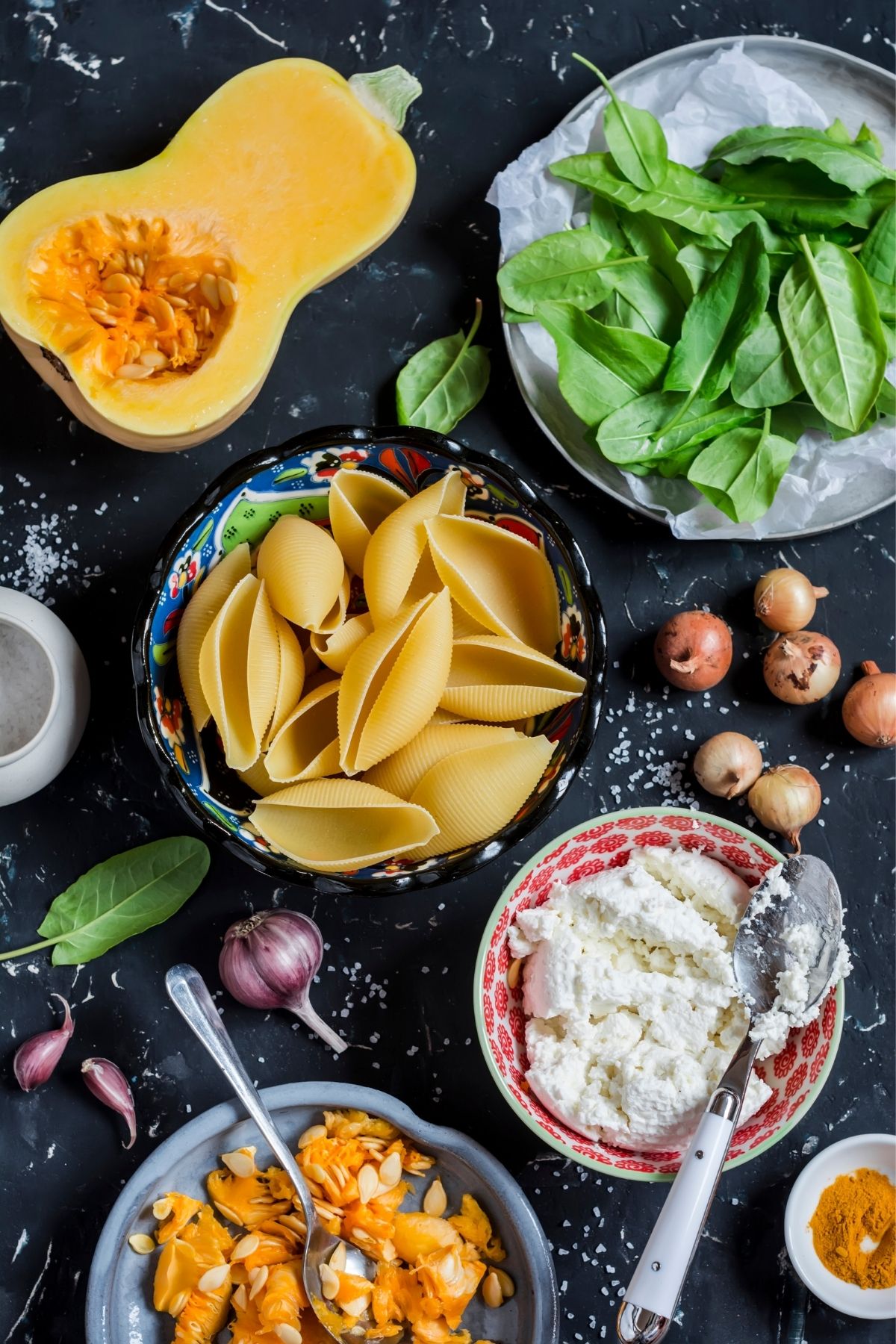 For a cheesy and delightful meal, make Pumpkin and Cheddar Stuffed Shells. This dish combines the creaminess of pumpkin with the sharpness of cheddar.
Cook jumbo pasta shells until al dente. In a bowl, mix together canned pumpkin puree, shredded cheddar cheese, sage, and nutmeg. Fill each cooked shell with the pumpkin and cheese mixture and place them in a baking dish.
Top with marinara sauce and bake until the shells are heated through and the sauce is bubbly. Enjoy this delicious autumn-inspired dish!
Pumpkin and Feta Salad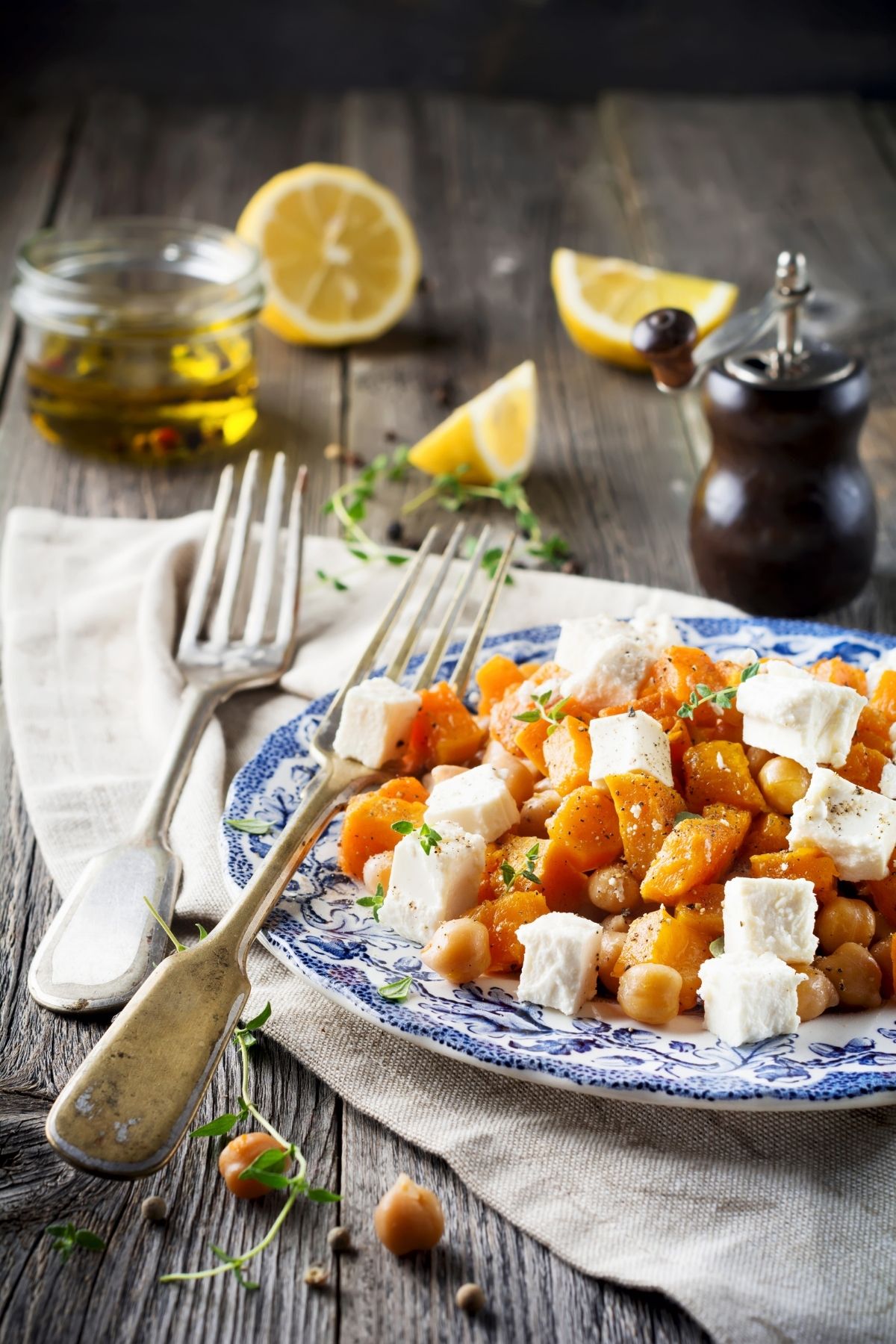 Refresh your palate with a Pumpkin and Feta Salad. It's quick, healthy, and perfect as a side or a light meal.
Start by roasting chunks of pumpkin with olive oil, salt, and pepper until they are tender and slightly caramelized. Then, toss the roasted pumpkin with a combination of mixed greens, crumbled feta cheese, toasted pine nuts, and a vinaigrette dressing made with olive oil, balsamic vinegar, honey, and Dijon mustard.
This salad offers a delightful blend of sweet, savory, and nutty flavors that's perfect for a fall or holiday meal.
Pumpkin and Chocolate Chip Cookies (one of our readers' fave dessert pumpkin recipes)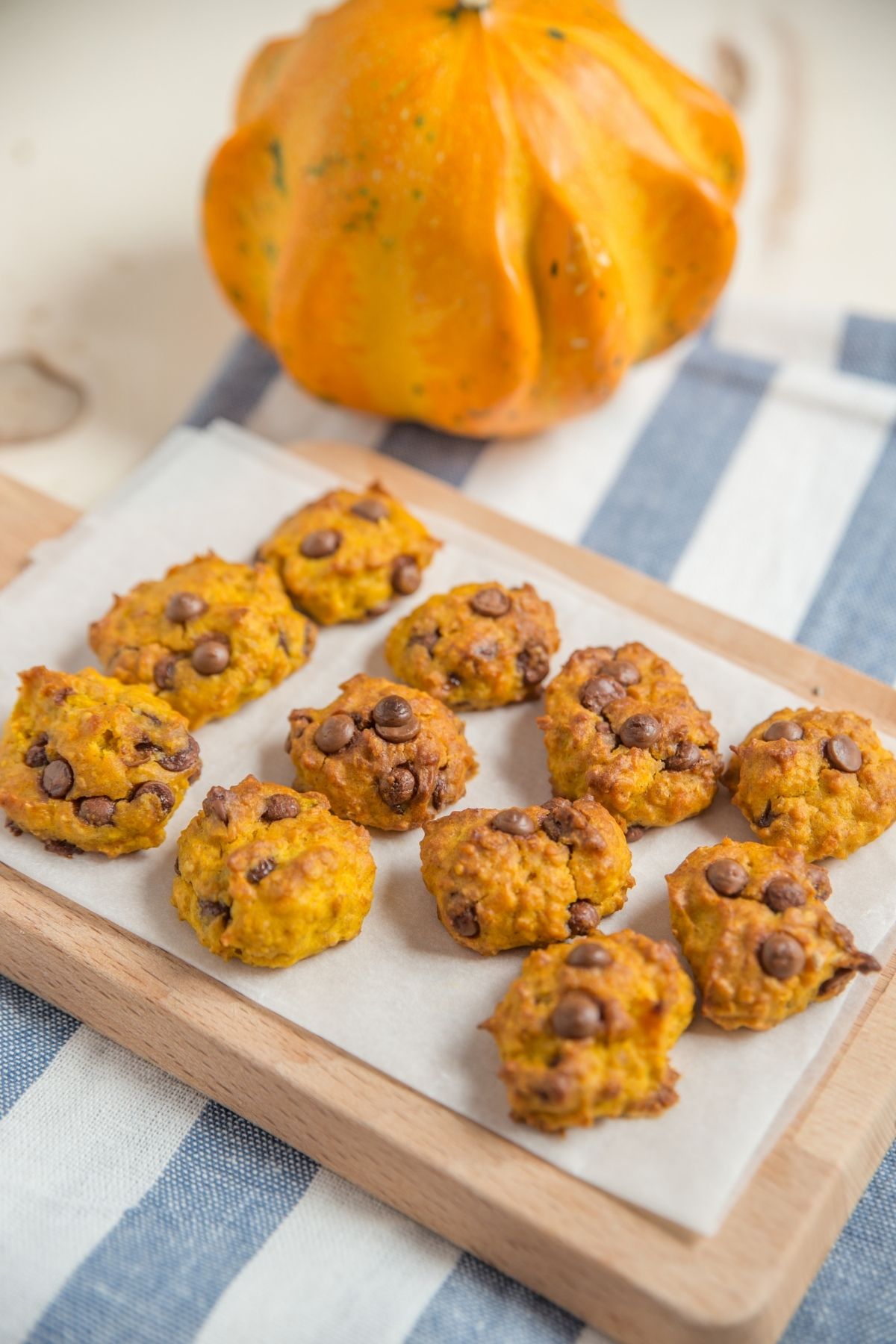 Indulge your sweet tooth with Pumpkin and Chocolate Chip Cookies. These quick and easy cookies are a fall favorite.
Begin by mixing together canned pumpkin, white and brown sugar, vegetable oil, and an egg until smooth. In a separate bowl, combine flour, baking powder, baking soda, cinnamon, and salt, and then gradually add the dry ingredients to the wet mixture.
Finally, stir in chocolate chips, drop spoonfuls of the dough onto a baking sheet, and bake at 350°F (175°C) for about 10-12 minutes until the cookies are lightly browned and firm. Enjoy these soft, cake-like cookies with a perfect blend of pumpkin and chocolate flavors!
Pumpkin Bread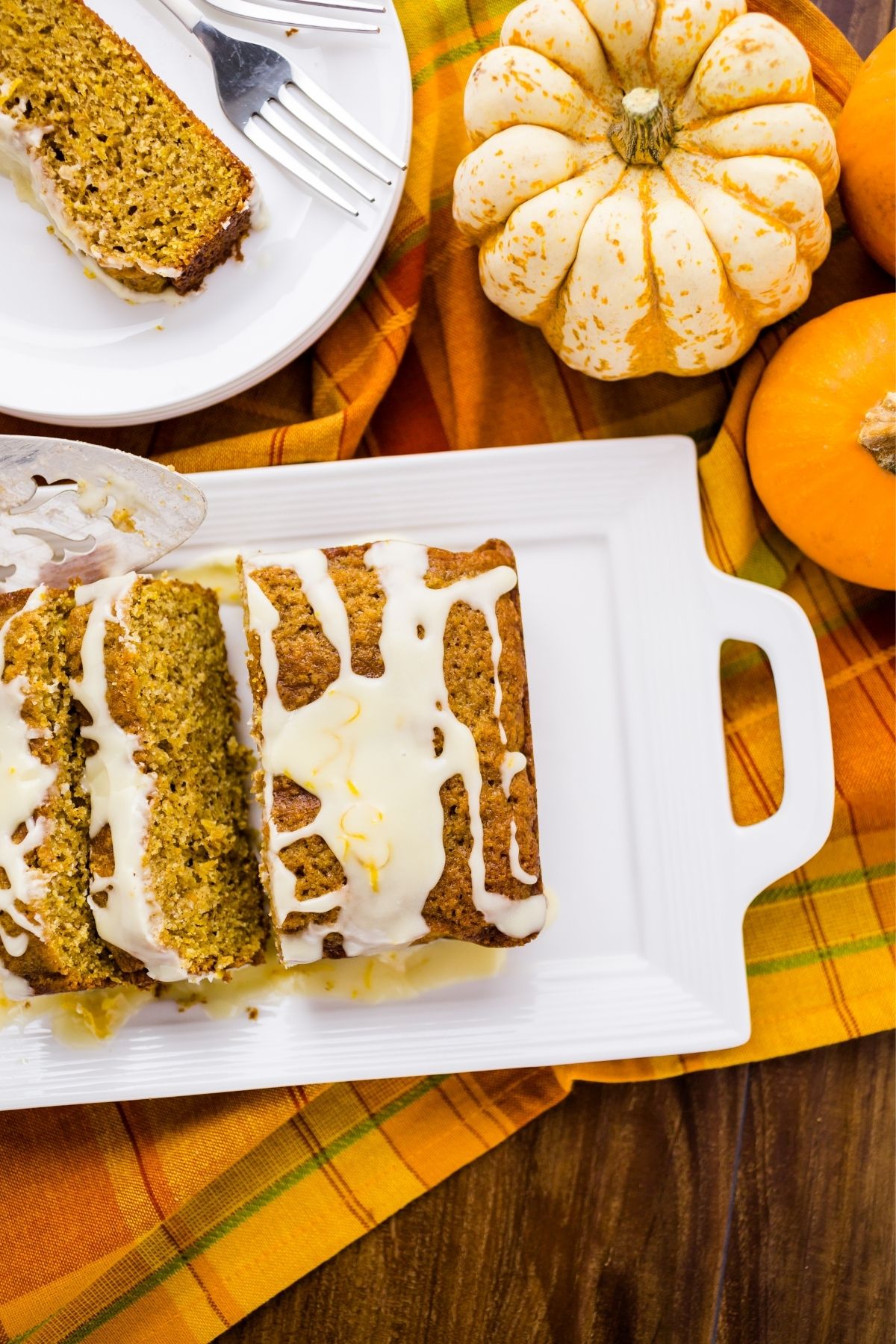 Enjoy the cozy aroma of freshly baked Pumpkin Bread. Whether for breakfast or dessert, it's an irresistible treat.
Start by combining flour, baking soda, and spices in one bowl, and in another, mix butter, sugar, eggs, pumpkin, and water. Combine the wet and dry ingredients, bake for 60-70 minutes at 350°F (175°C), and enjoy a delicious, moist pumpkin bread.
Pumpkin and Cream Cheese Swirl Brownies (pumpkin recipes)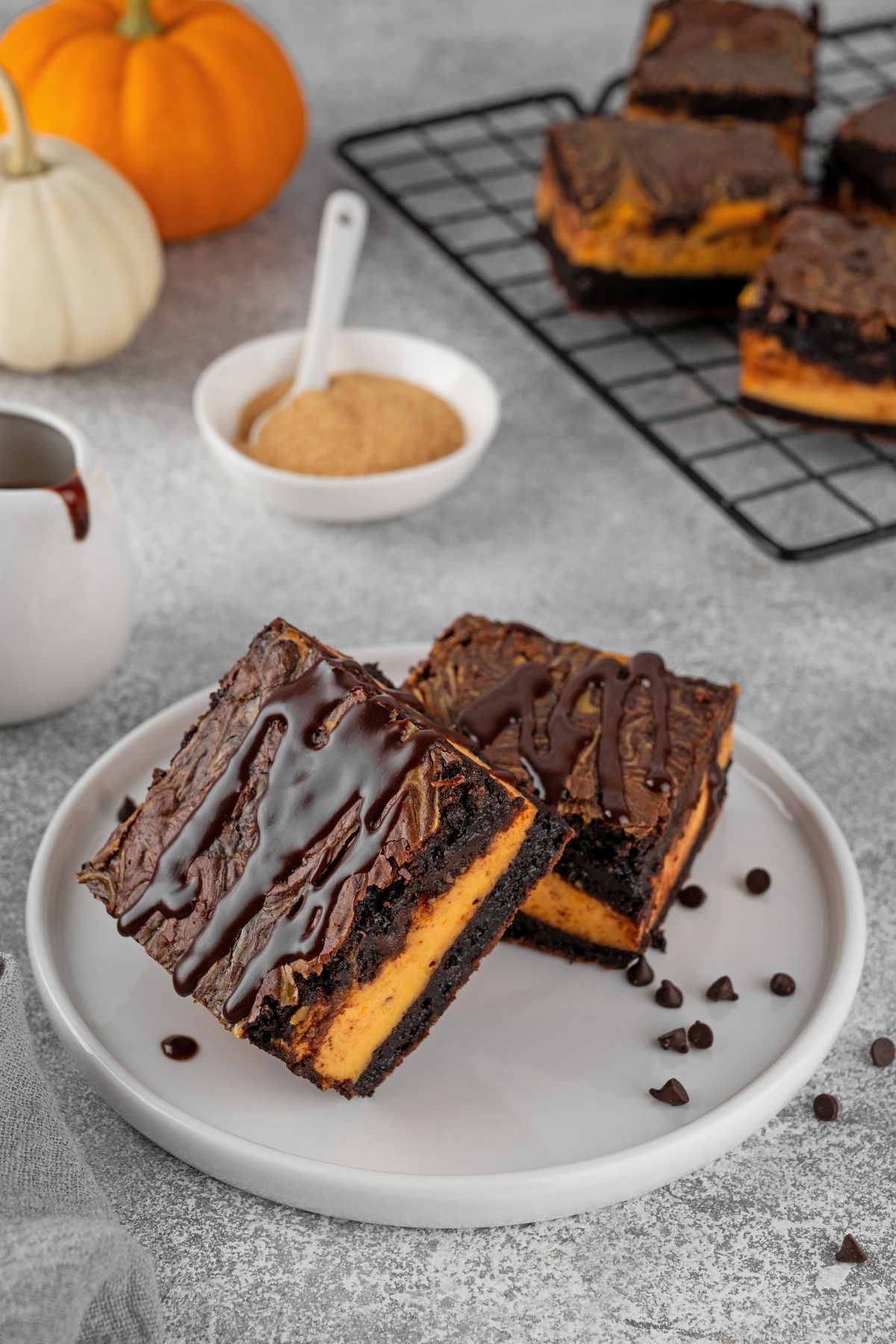 Satisfy your chocolate cravings with Pumpkin and Cream Cheese Swirl Brownies. They're quick to prepare and perfect for sharing.
Make a pumpkin batter by mixing pumpkin puree, sugar, eggs, and spices. In a separate bowl, prepare a cream cheese mixture, then swirl it into the pumpkin batter, pour it into a brownie pan, and bake (350°F (175°C)) until set for a delicious treat.
Pumpkin Smoothie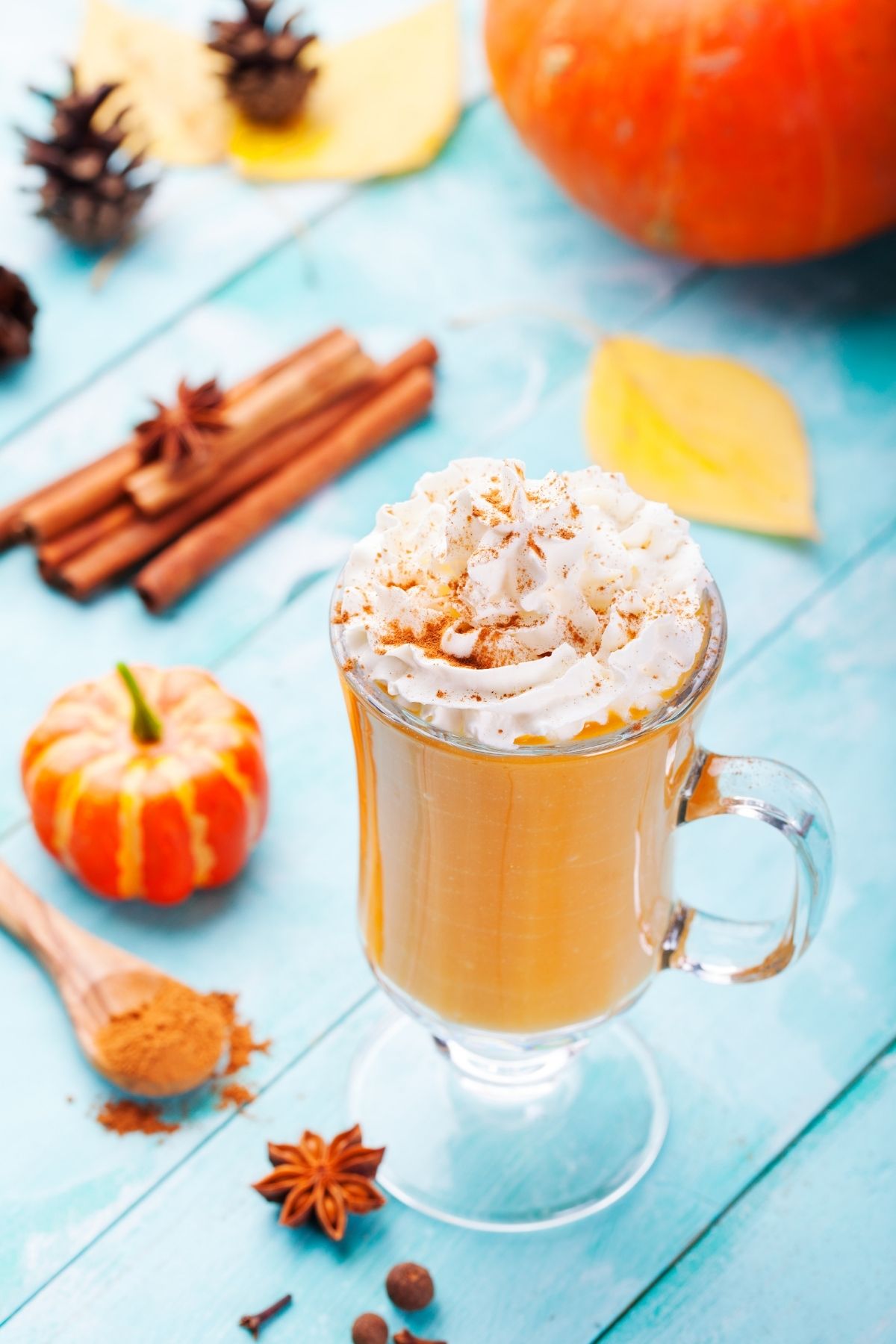 For a nutritious and quick snack, blend up a Pumpkin Smoothie. It's a great way to enjoy pumpkin's goodness in liquid form.
Blend pumpkin puree with yogurt, banana, honey, and pumpkin pie spice until smooth and creamy. You can also add a handful of ice cubes for a refreshing twist.
Pumpkin Pie Bites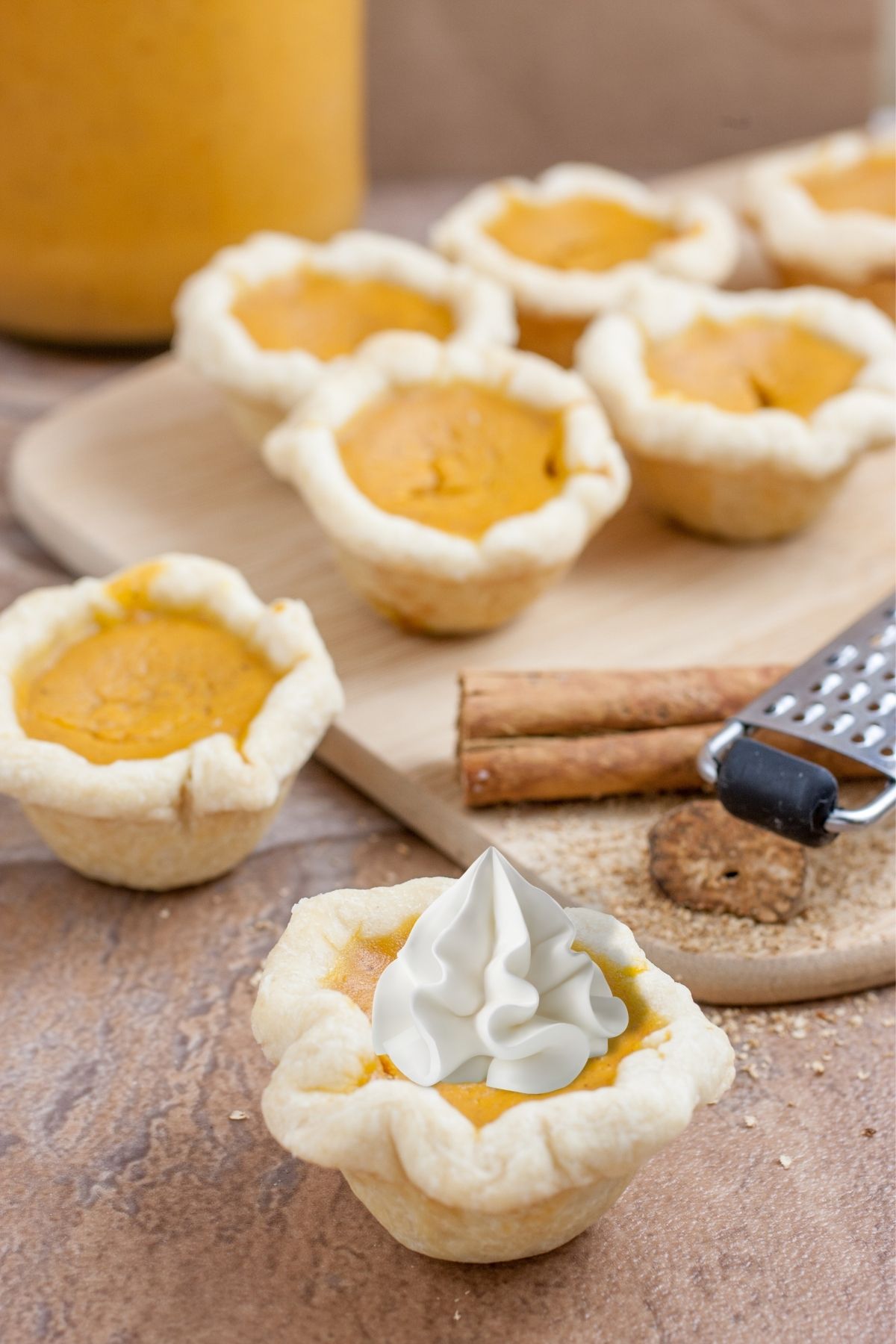 End your day with Pumpkin Pie Bites. These bite-sized treats are quick to make and the ideal way to end a fall meal.
Start by filling mini phyllo shells with a mixture of pumpkin puree, brown sugar, and spices, then bake for 12-15 minutes (350°F (175°C)) or until set. They're perfect bite-sized desserts for any occasion, especially during the fall and Thanksgiving season.
There you are lovelies! Pumpkin Recipes You'll Love: Easy + Quick!