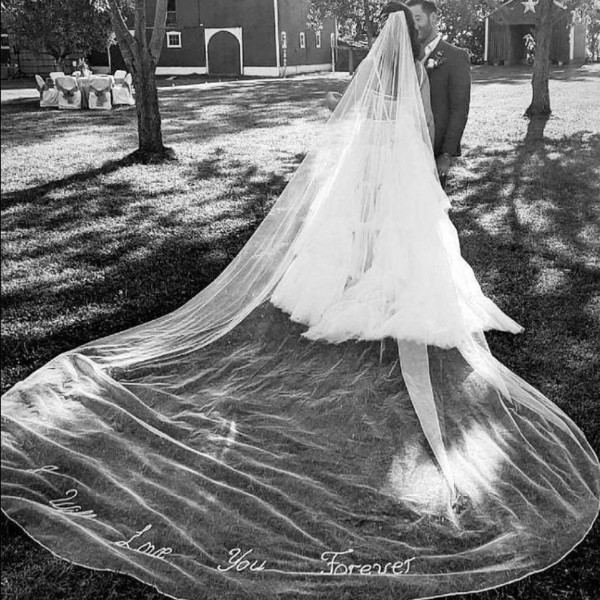 Personalised Wedding Veils You'll Love. Adding details to your already beautiful veil style? Wordings that mean a lot to you and your partner? Incorporating phrases special to you and your partner?
This site contains affiliate links. For more info, please see our full disclosure.
We all know how we can complete your wedding look with a stunning wedding veil, but why stop there? You can add custom words, initials, monograms, and dates on your wedding veil, making it EXTRA special.
If you have been here before, you know how much we love finding amazing and beautiful custom products over at Etsy.
Whether you are looking for a cathedral veil, lace, floral, tulle, silk, pearl, or classic styles, personalizing it makes it something that is only significant to your wedding. Different-length veils also show the wordings differently which is another exciting way to incorporate your style!

There you are lovelies! Personalised Wedding Veils You'll Love!