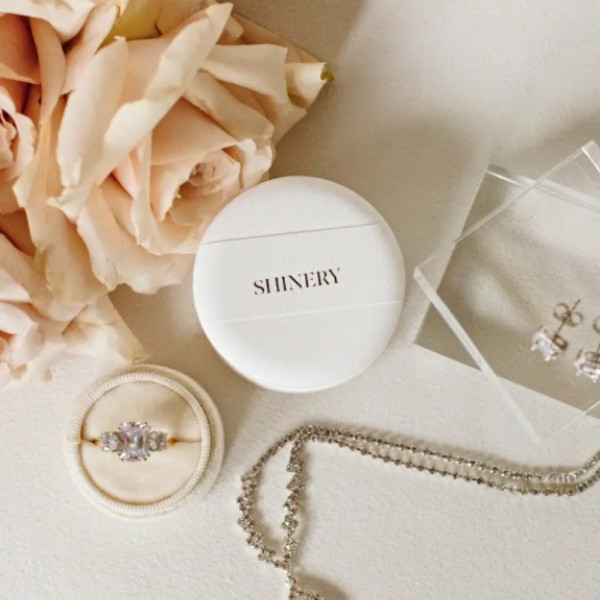 How To Take Care Of Your Engagement Ring. Diamonds are forever. I mean, sure! But also anything that lasts forever still needs some level of care. As a matter of fact, if you want something to last forever, it will require a lot of care. How To Take Care Of Your Engagement Ring.
Engagement rings can be delicate. It is not a normal jewel, but one that once worn, you will never take off, and it is necessary to give it all the due attention.
The moment of the marriage proposal is certainly significant in the life of two lovers, and it is only normal to take care of the engagement ring in the best way possible. But how to do it?
Do you want your ring to always remain shiny and clean for as long as possible? We got tips and product suggestions to help you out!
This site contains affiliate links. For more info, please see our full disclosure. Product descriptions are based on the seller and/or manufacturer's instructions.
WHAT TO DO TO TAKE CARE OF YOUR ENGAGEMENT RING
Remove the ring in some daily life situations: when you go to sleep, before the shower, when you cook, and exercise. If you really want to protect it, as soon as you get home, store it in a safe place.
If your ring has pearls, soft stones, or is silver, avoid spraying perfume on it, alcohol could ruin it, and do not spread creams that contain harmful substances for its brilliance.
When you clean it, don't wear it. Use a simple mild dish soap diluted with warm water. Do it at least once a week. Let's avoid using abrasives, toothpaste, and bleach.
Consider using a wash that is formulated with clean, plant-based ingredients to effortlessly and gently clean, brighten and shine your jewelry, like those from Shinery.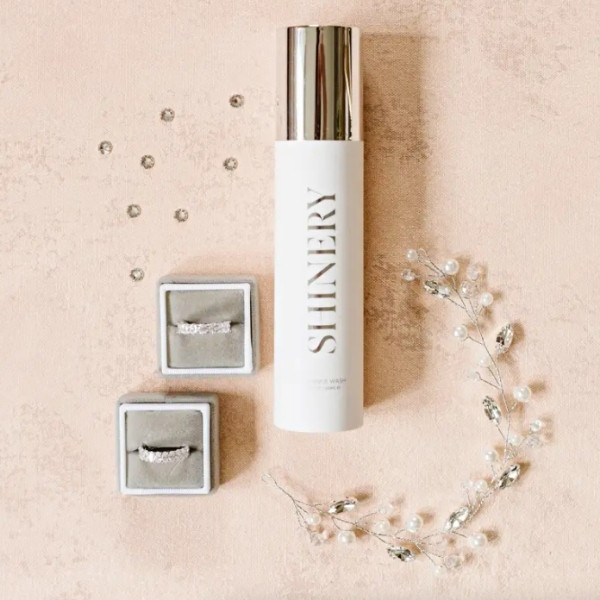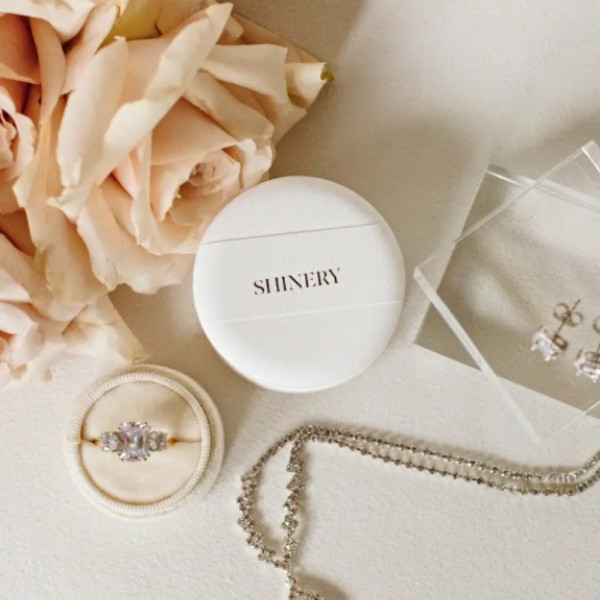 Daily dressing up struggles. We get it. Some clothes are just prone to catching accessories. First the clothes, then the ring. Wear the ring last after getting dressed to prevent it from getting caught in the fabric. This is actually not just caring for your jewelry, but also caring for your clothes!
Avoid sea swimming with your ring. First off, that sounded like a line from a rap song. But seriously, don't go swimming in the sea. Mainly for two reasons: the salt could ruin the diamond, and you risk losing it, as cold water tends to decrease the volume of the fingers.
Store it in a box by itself. Contact with other jewelry can potentially increase the risk of it rubbing against another piece of jewelry and accidentally scratching it.
Handling. When you take the ring in your hand, do it from the circle and not from the side where the diamond is set. Why? Thus, the stone does not come into contact with the grease of the hands and does not lose its brilliance.
Once a year, have the ring do a "check-up" by your jeweler! They should be able to clean it thoroughly and perform a rhodium plating of the metal.
If you are caught in a bind and will be attending an event but forgot to get your ring cleaned, keep handy jewelry wipes lying around, or just keep one in your purse at all times.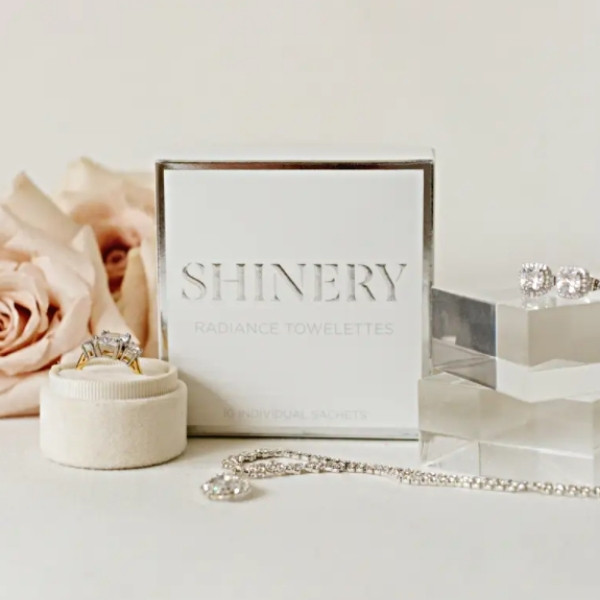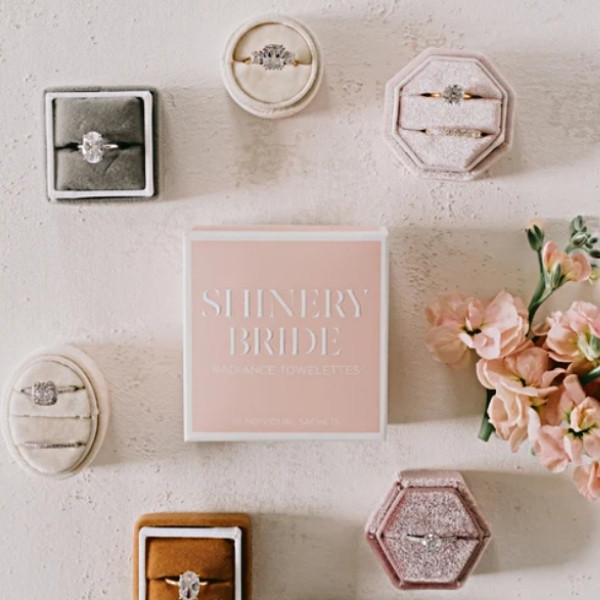 Shinery Radiance Jewelry 10-Pack Wipes. These travel-friendly wipes formulated with clean, plant-based ingredients easily maintain your jewelry's shine, anywhere, anytime.
The towelettes are purposefully packaged in an individual sachet to preserve moisture and allow for optimal formula performance.
They also have a specific fiber count and thickness to allow each towelette to physically lift and trap dirt, oil, beauty buildup, and other residues when wiped across the surface to reveal visibly radiant results.
HOW TO USE: Open the individual sachet and unfold the towelette. Gently wipe jewelry, watches, and any other pieces that need to be cleansed from dirt, oil, and beauty buildup.
Discard the wipe after use. Specifically designed to be residue-free, streak-free, and rinse-free.
These are great tips that you can do at home by yourself. However please note that there is no substitute for taking your precious jewels to a professional. These items and steps are great to complement professional care, but they are not substitutes.
Daily care habits will help make your engagement and wedding ring last longer.
There you are lovelies! How To Take Care Of Your Engagement Ring!