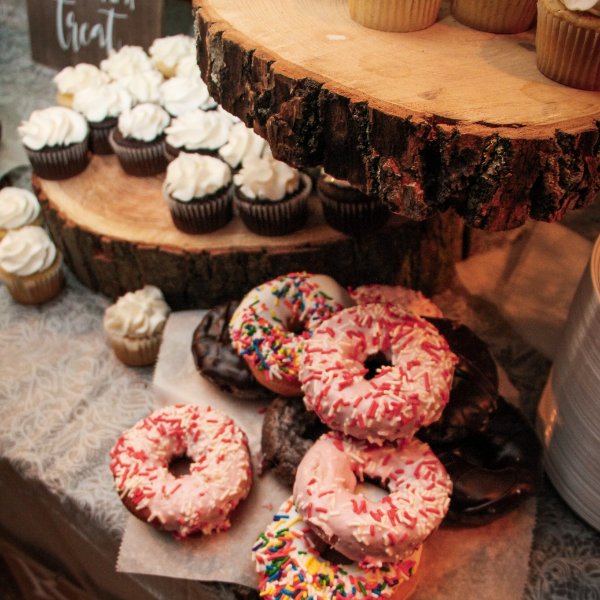 Dessert Table Food Ideas Your Guests Will Love. Why have just a cake when you can also have other desserts and sweets on the table? Not only is this great for your guests, but it is also a great *decor* piece for your wedding!
From the classic sweet confections like cupcakes, cookies, cannolis, donuts, meringue, brownies, candies, chocolate dipped strawberries, and macarons to the more modern treats take like pies, churros, cheesecake bites, tarts, creme brulee shots, mini muffins, whoopie pies, baklavas, scones, and croquembouche.
This site contains affiliate links. For more info, please see our full disclosure.
You will find an elaborate set-up overflowing with sweet goodies and there is also some minimalist set-up inspiration. This is to show that you can put together any design or style. also any volume, and it will look great!
Spread them out and group them accordingly, or you can also create a beautiful mix of them laid out on the table. Add some beautiful and easy-to-do DIY centerpieces to finish up the design!
PRO TIP: The table size you will use will determine how full or sparse the dessert table will look. Play with height by using different plates and platters. Wooden crates and stands also make for a great statement! Acrylic stands are also a beautiful way to add some height and incorporate flower arrangements.
PRO TIP #2: Add signs and labels! This will help your guests know the flavors and what the foods are!
PRO TIP #3: Consider serving mini bite-size versions of everything! this way your guests can help themselves with just a cocktail napkin. They won't need plates or utensils to enjoy these treats! Too many sticky and messy desserts will give your guests extra time to eat and that means lesser time spent on the dancefloor!
If you are looking into saving money and DIY-ing some of these dessert food items, you can either buy them in bulk at Costco or Walmart, or you can also pre-order them from your local bakery.
Brownies, donuts, cookies, mini muffins, whoopie pies, baklavas, and tarts are usually in stock at grocery stores at all times which will make it easier for you to purchase them before your wedding!
To provide healthier options, you can also add some fruits to the dessert table mix!
Then you can have them set up at the dessert table, either by your wedding day-of coordinator, or your family/friend. At times, your venue coordinator might also be able to help you with setting this up.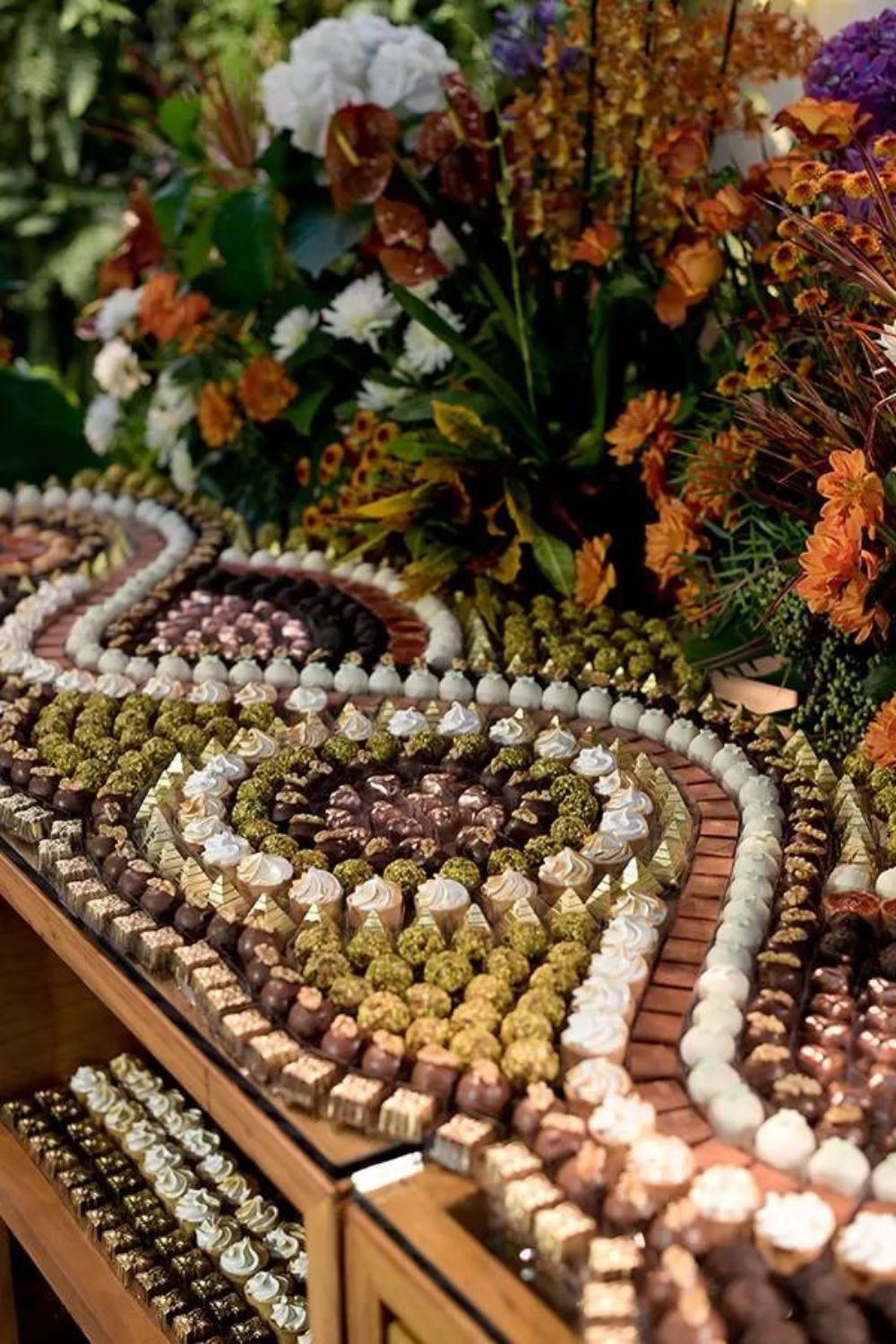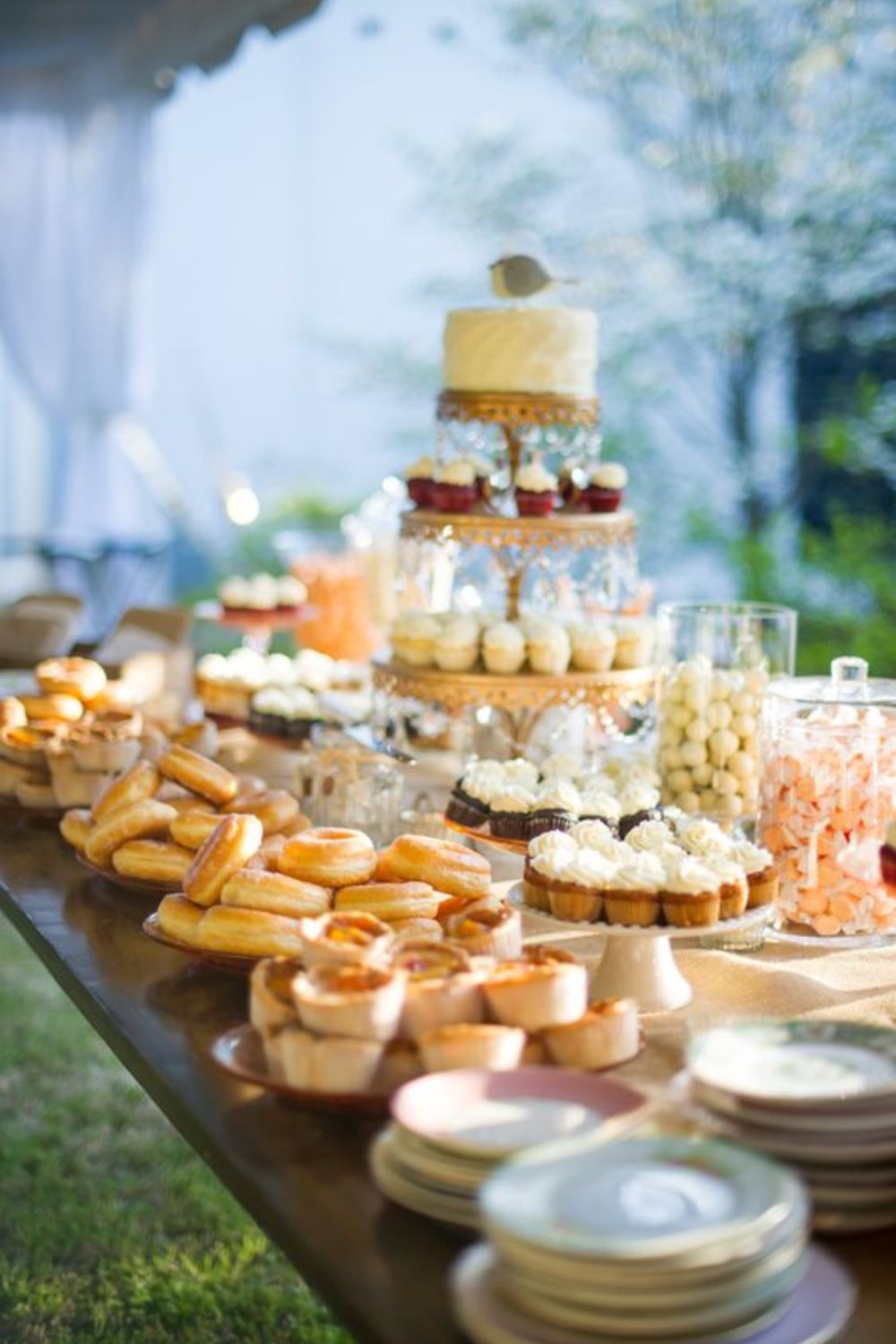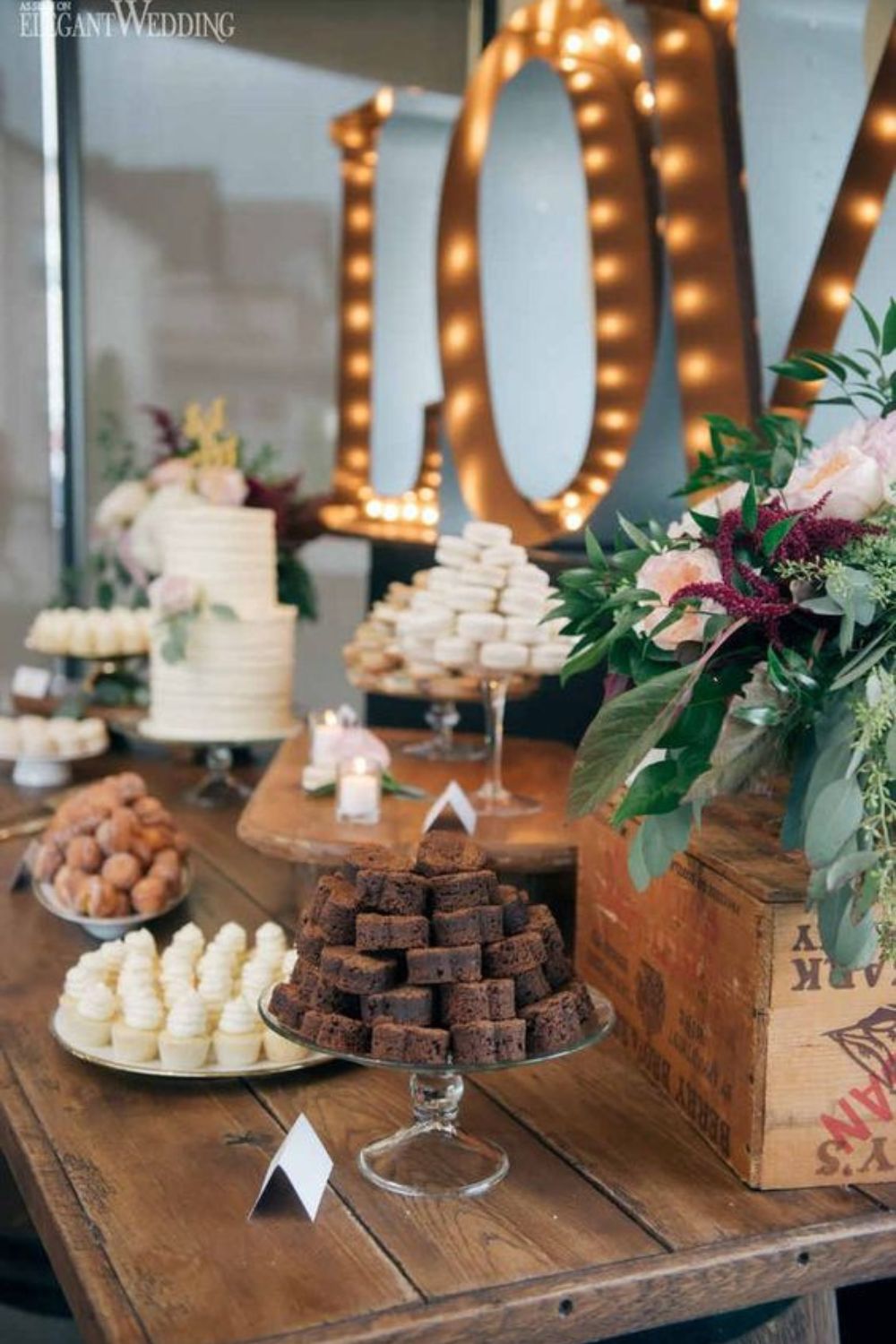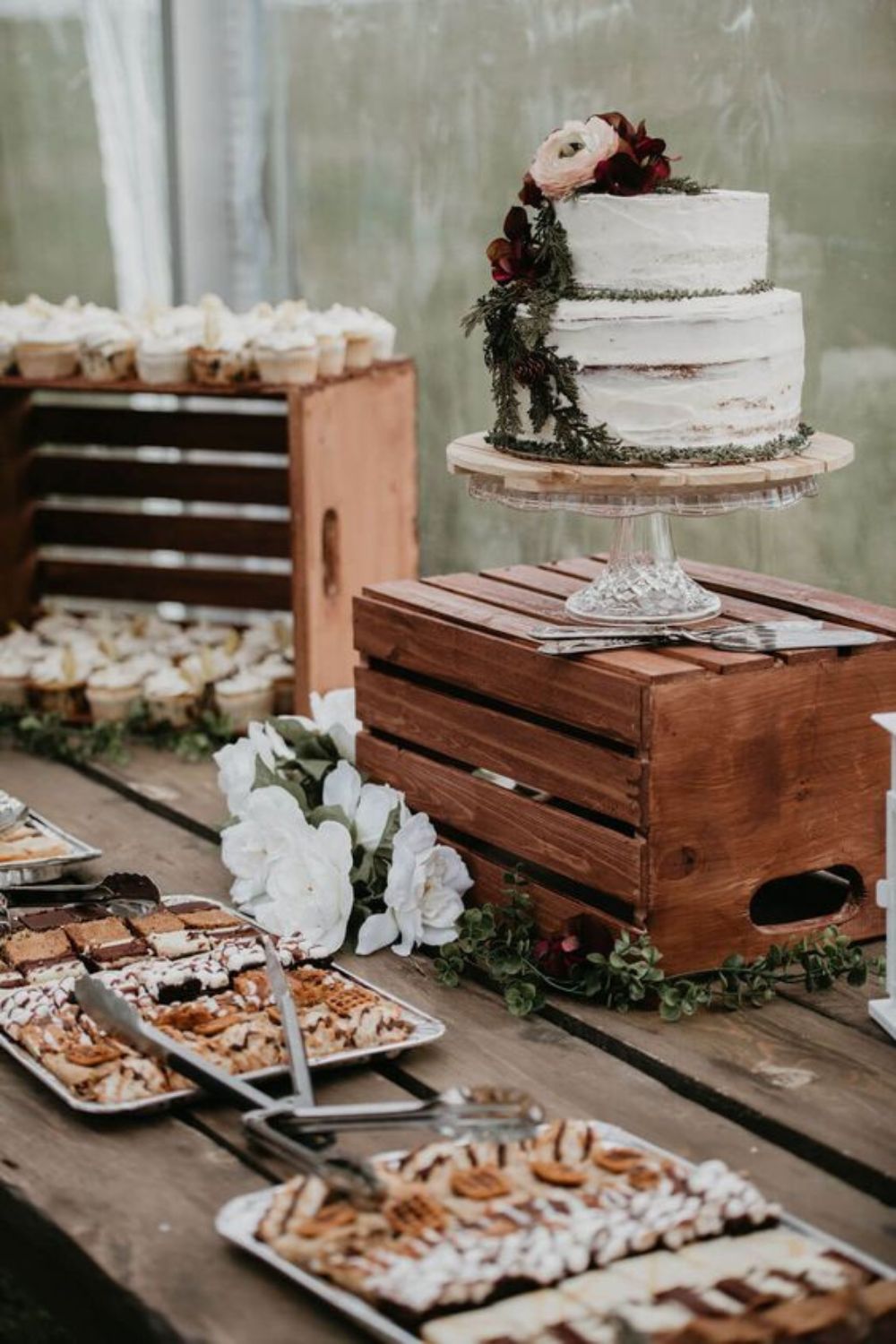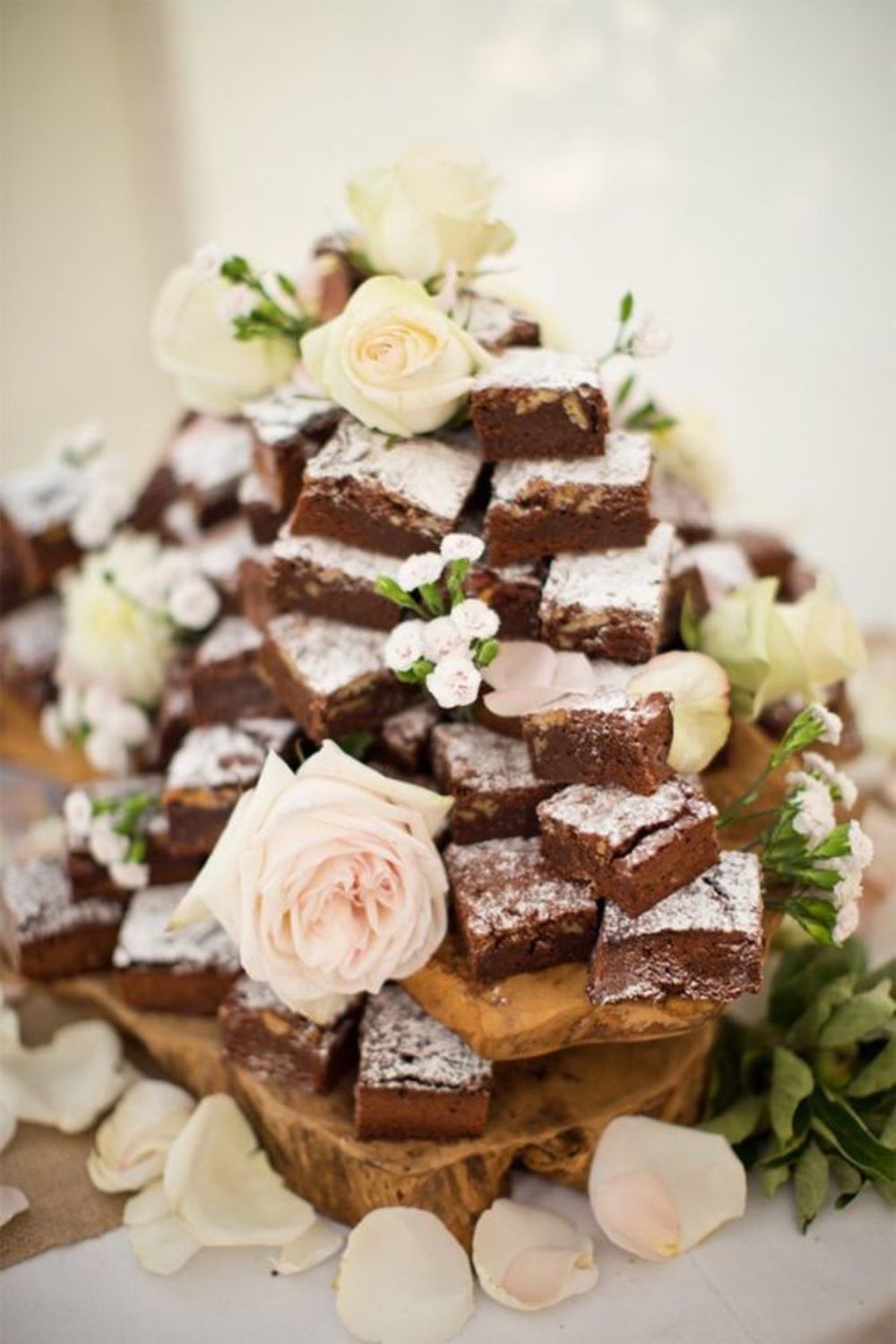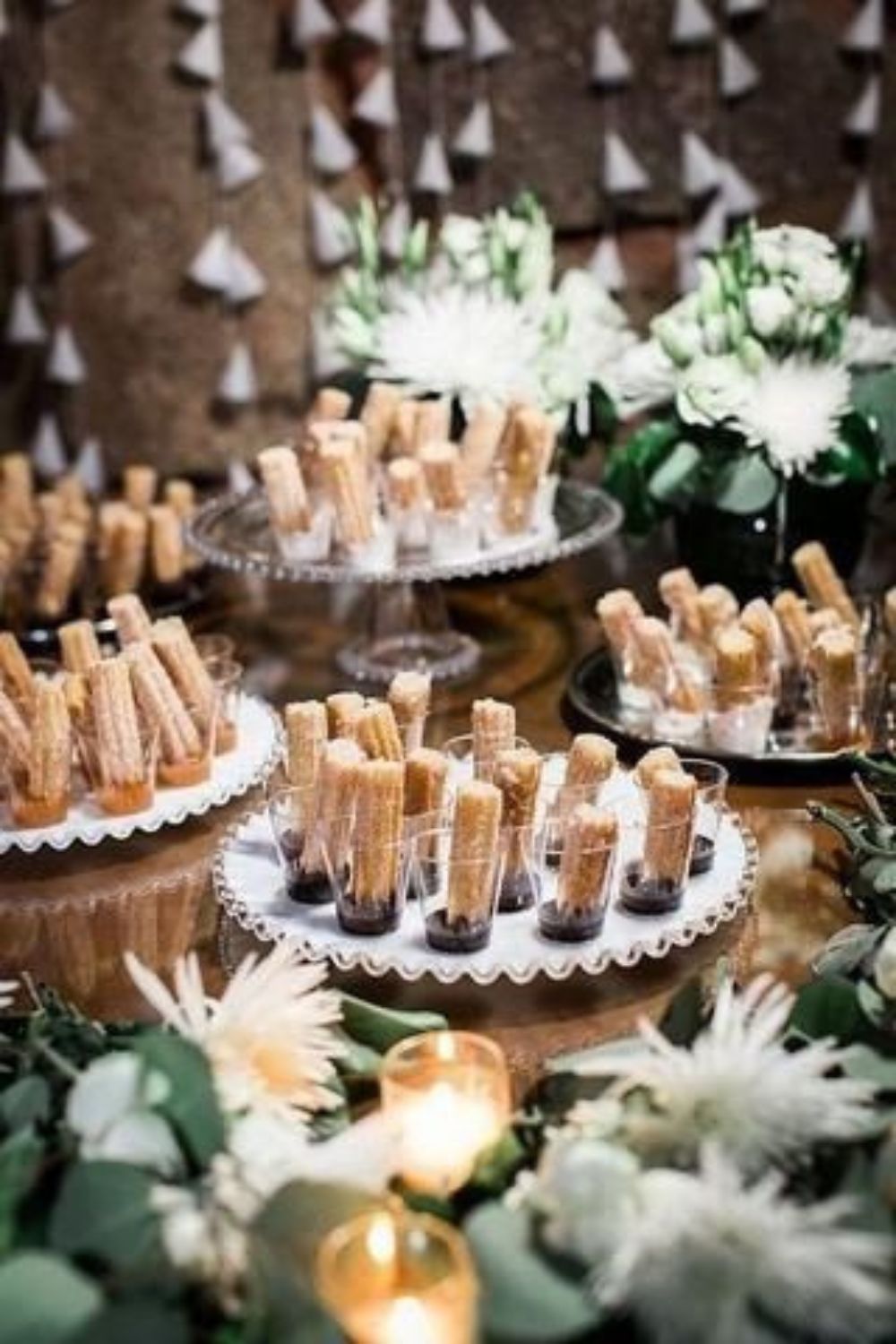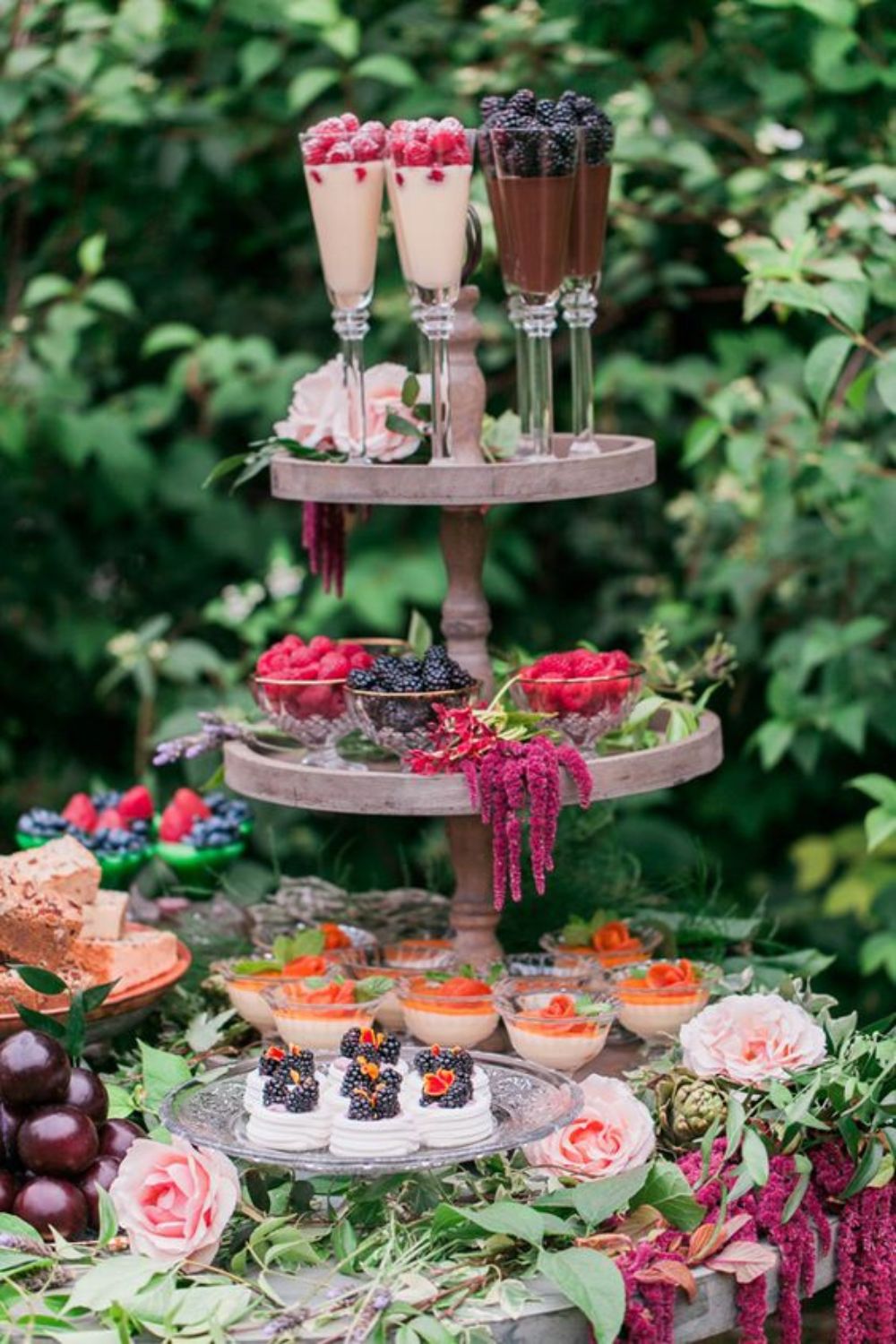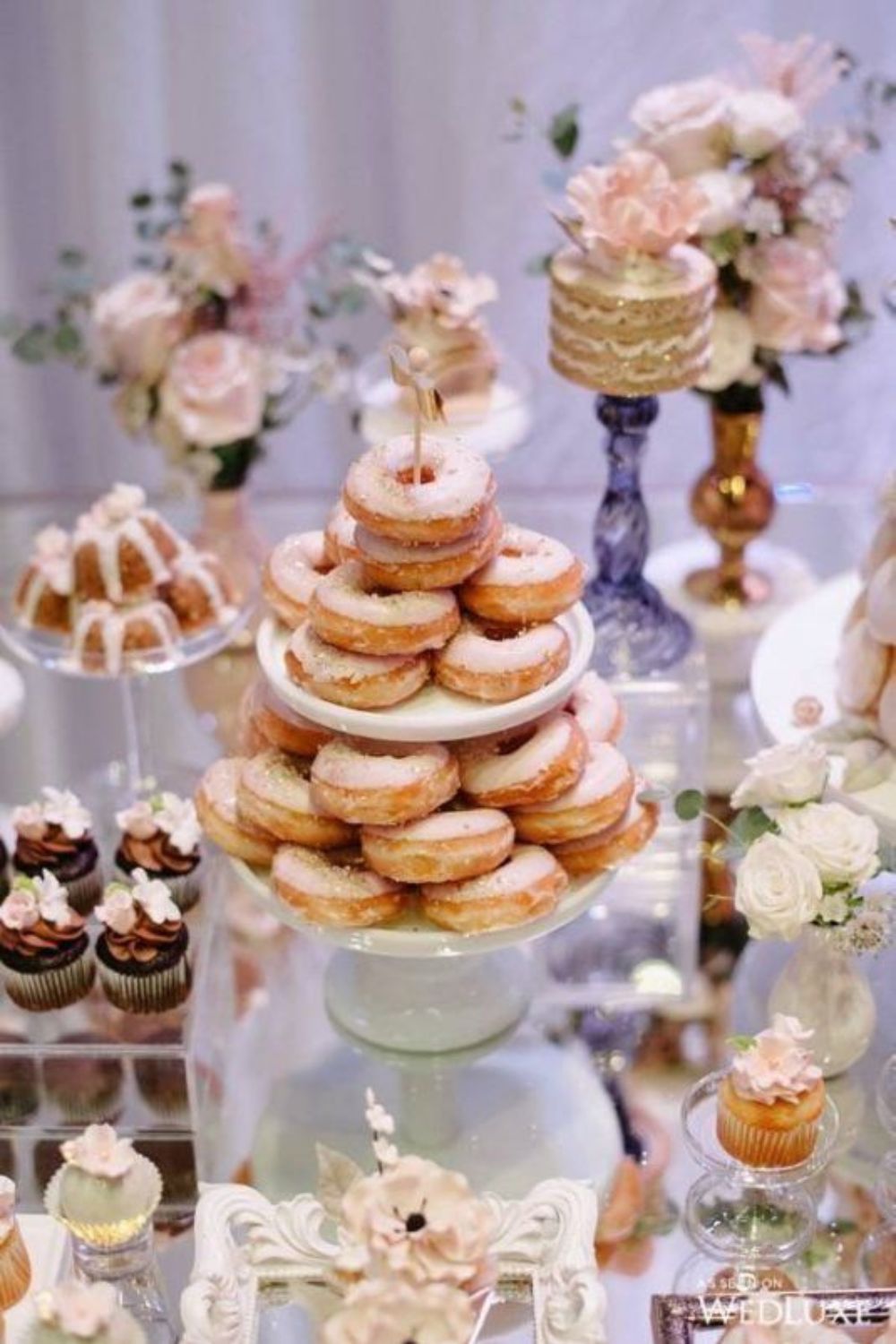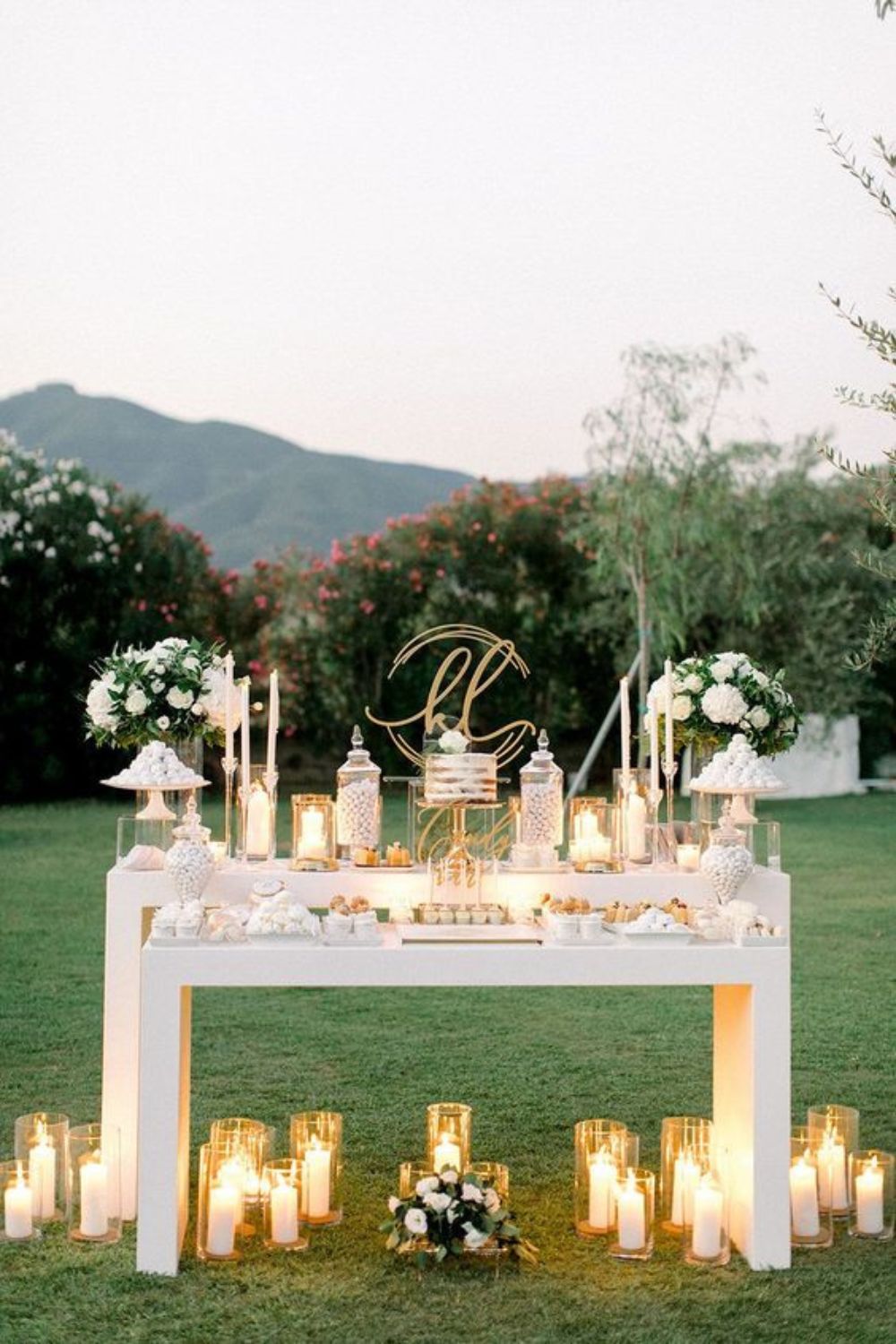 ---
---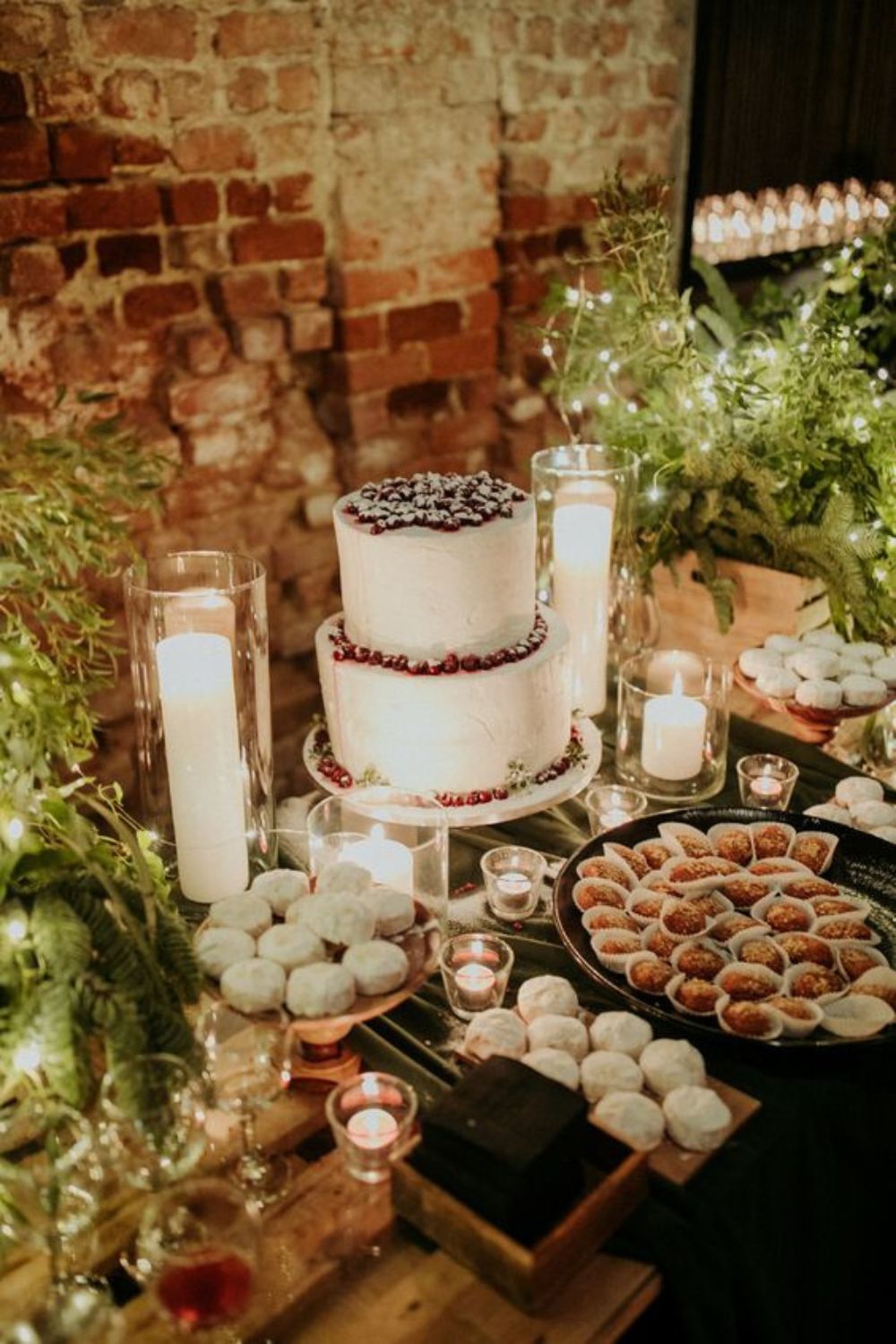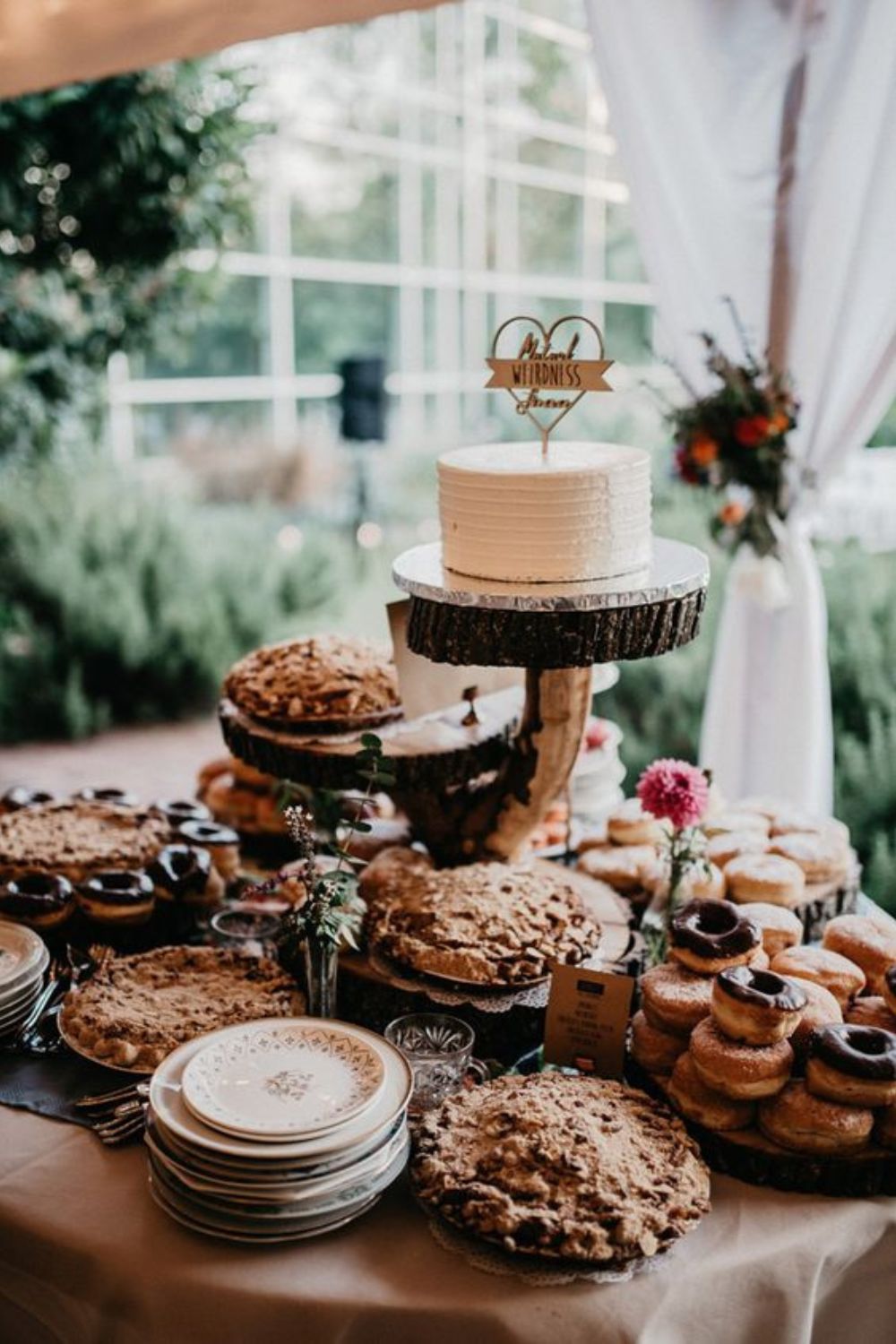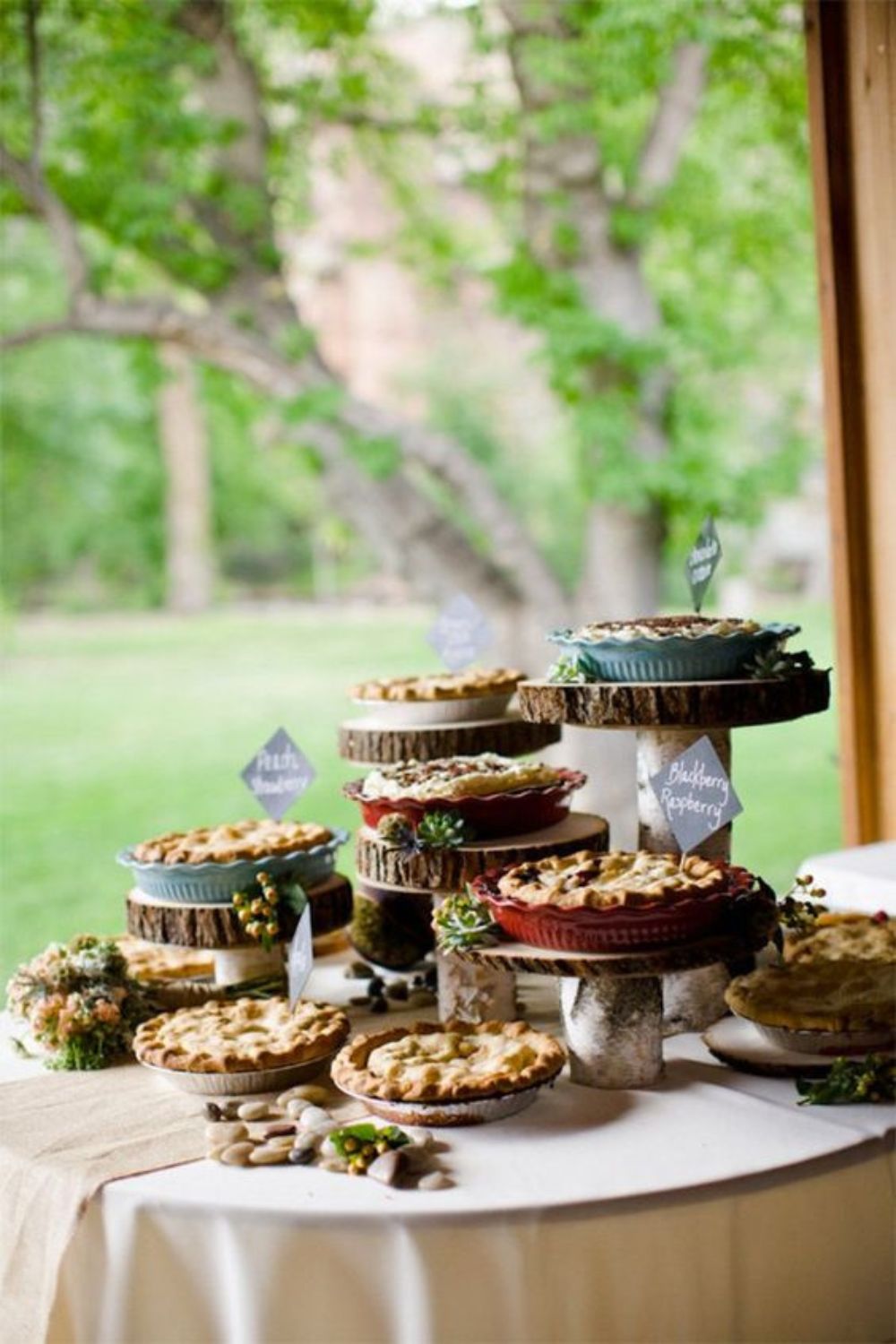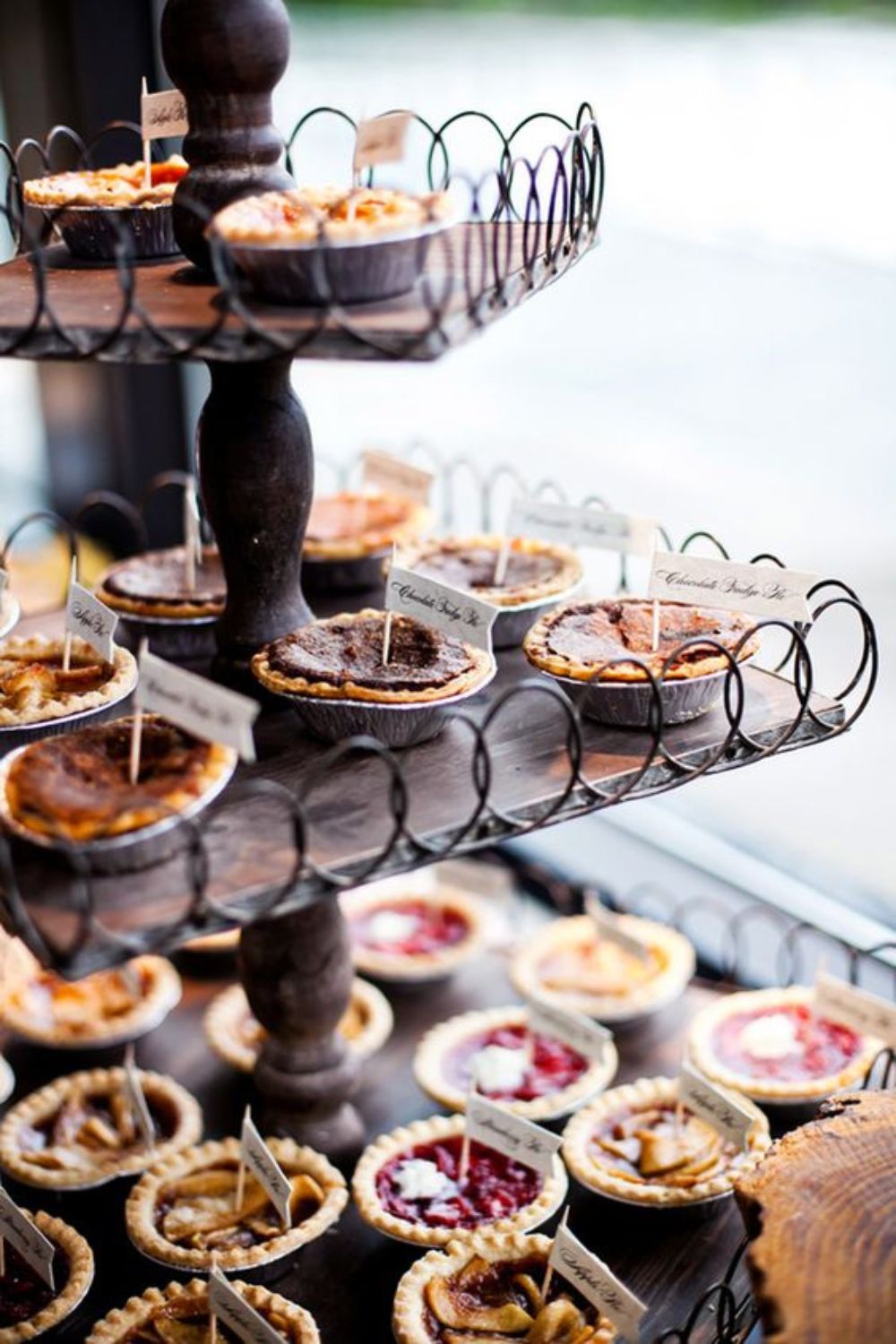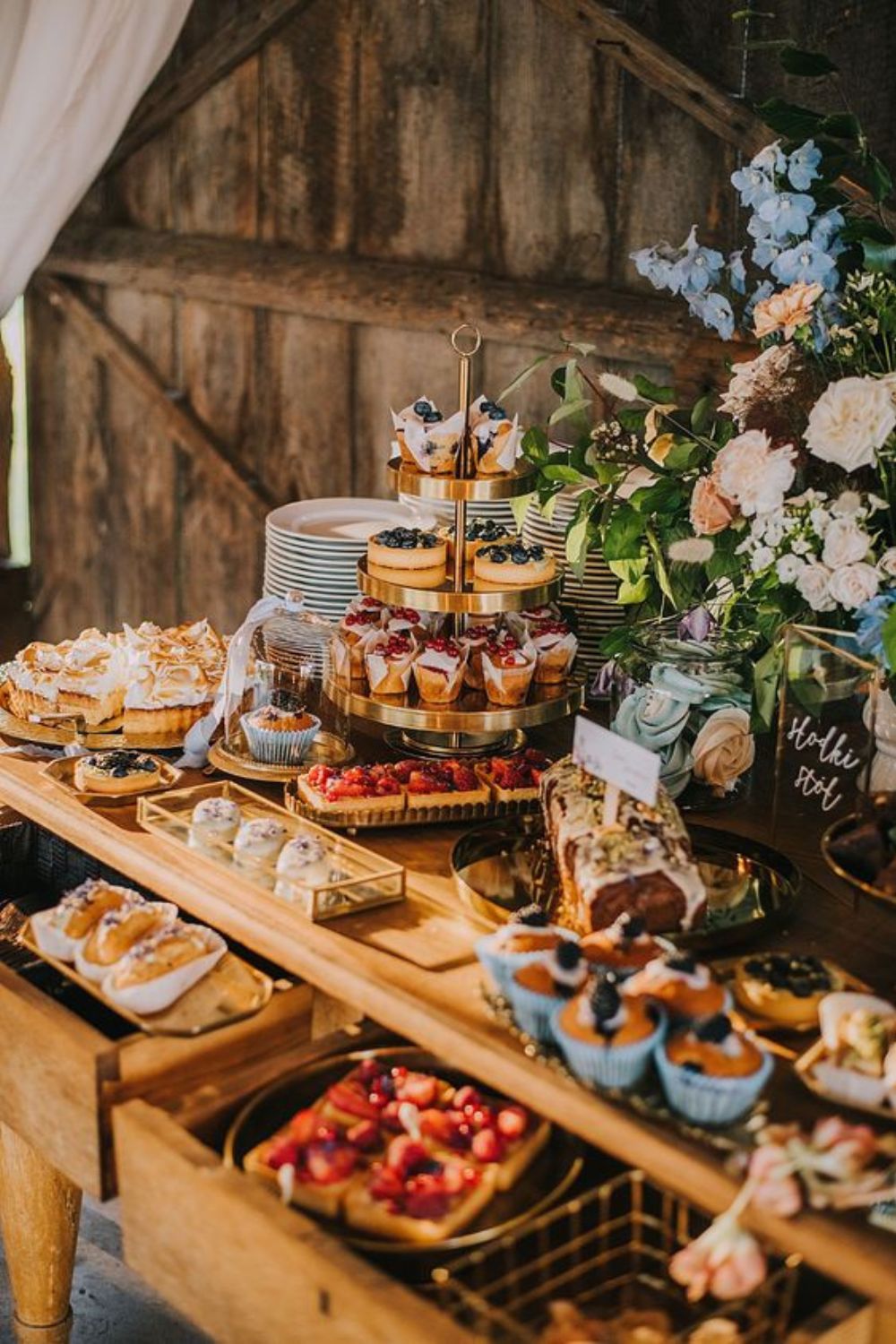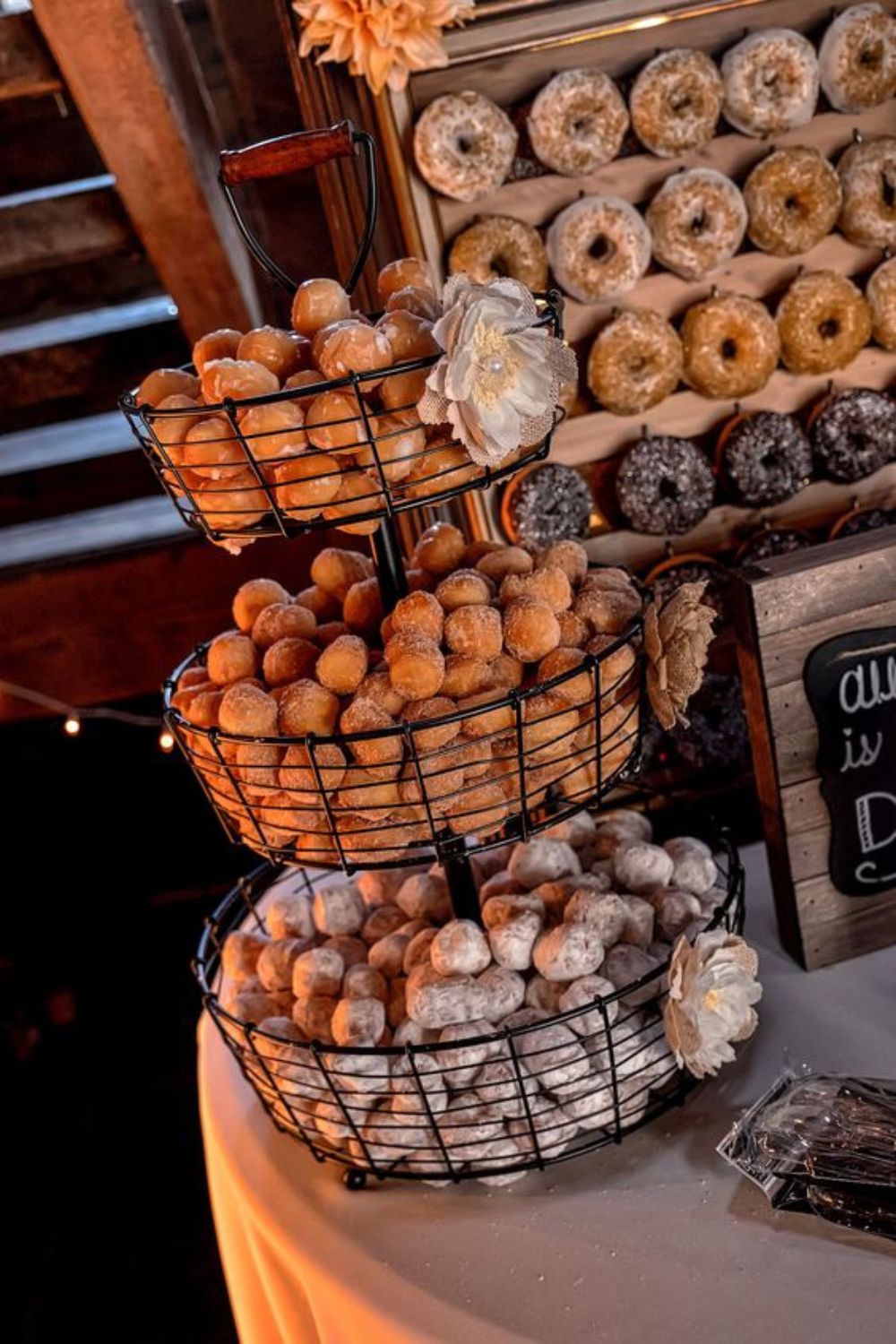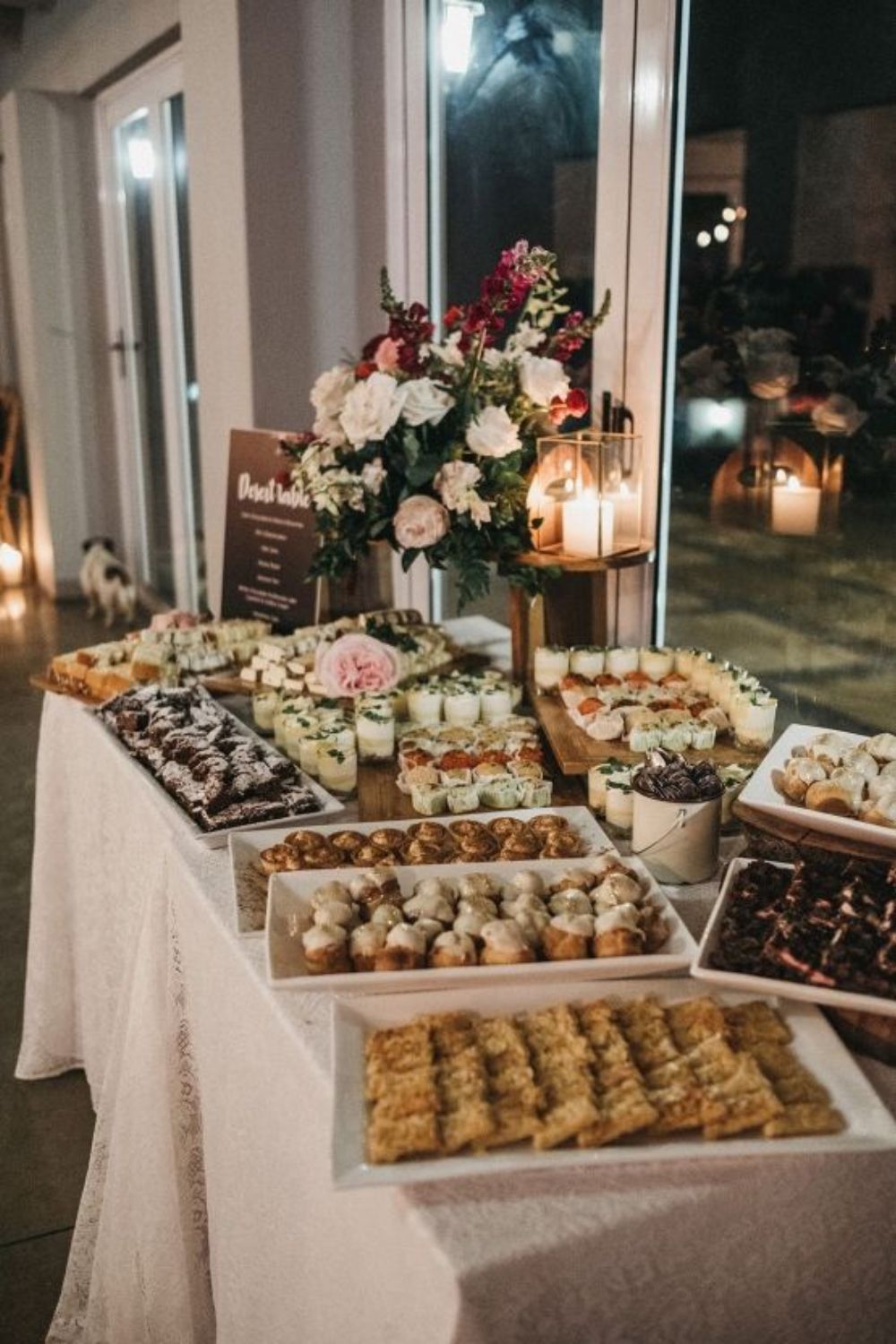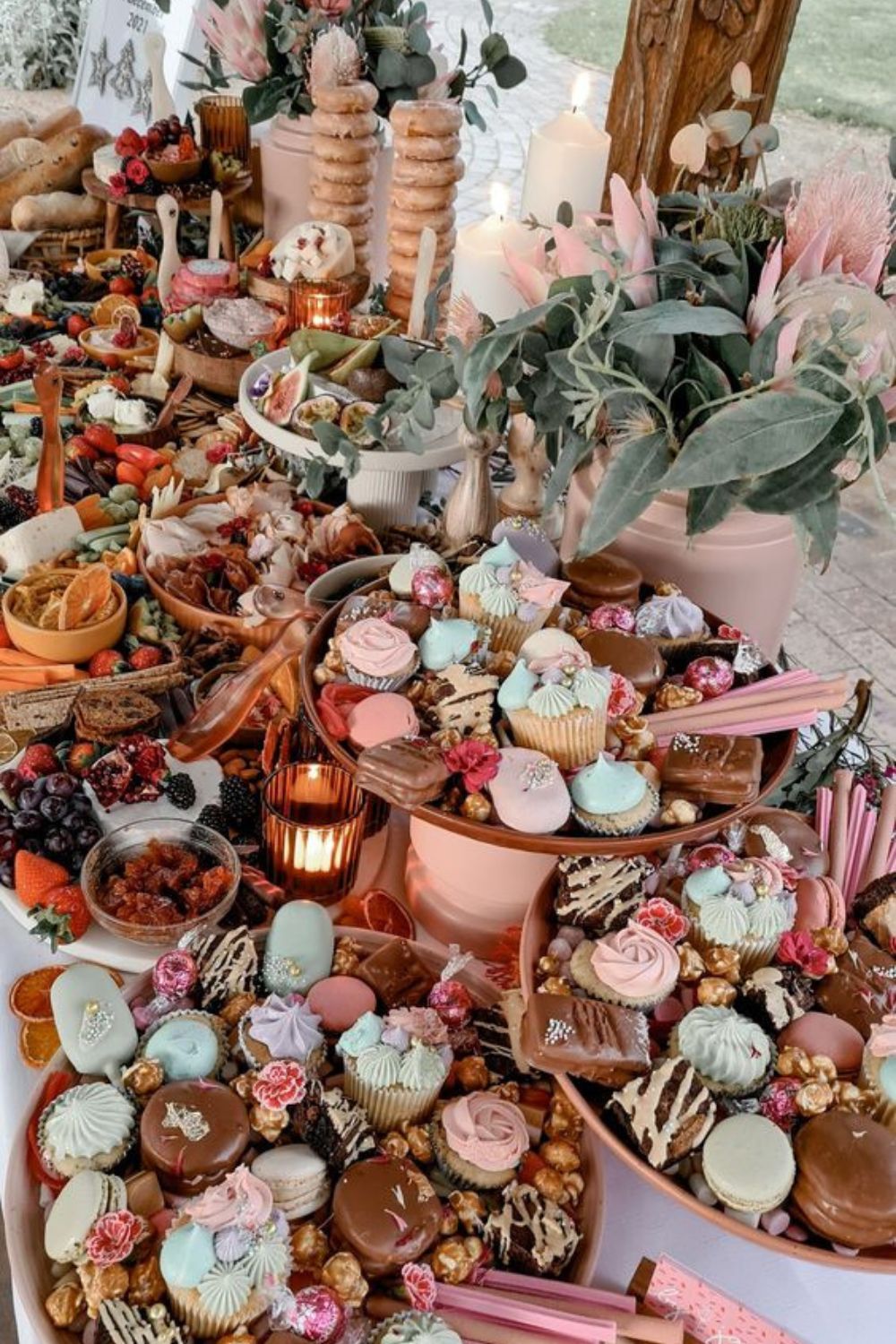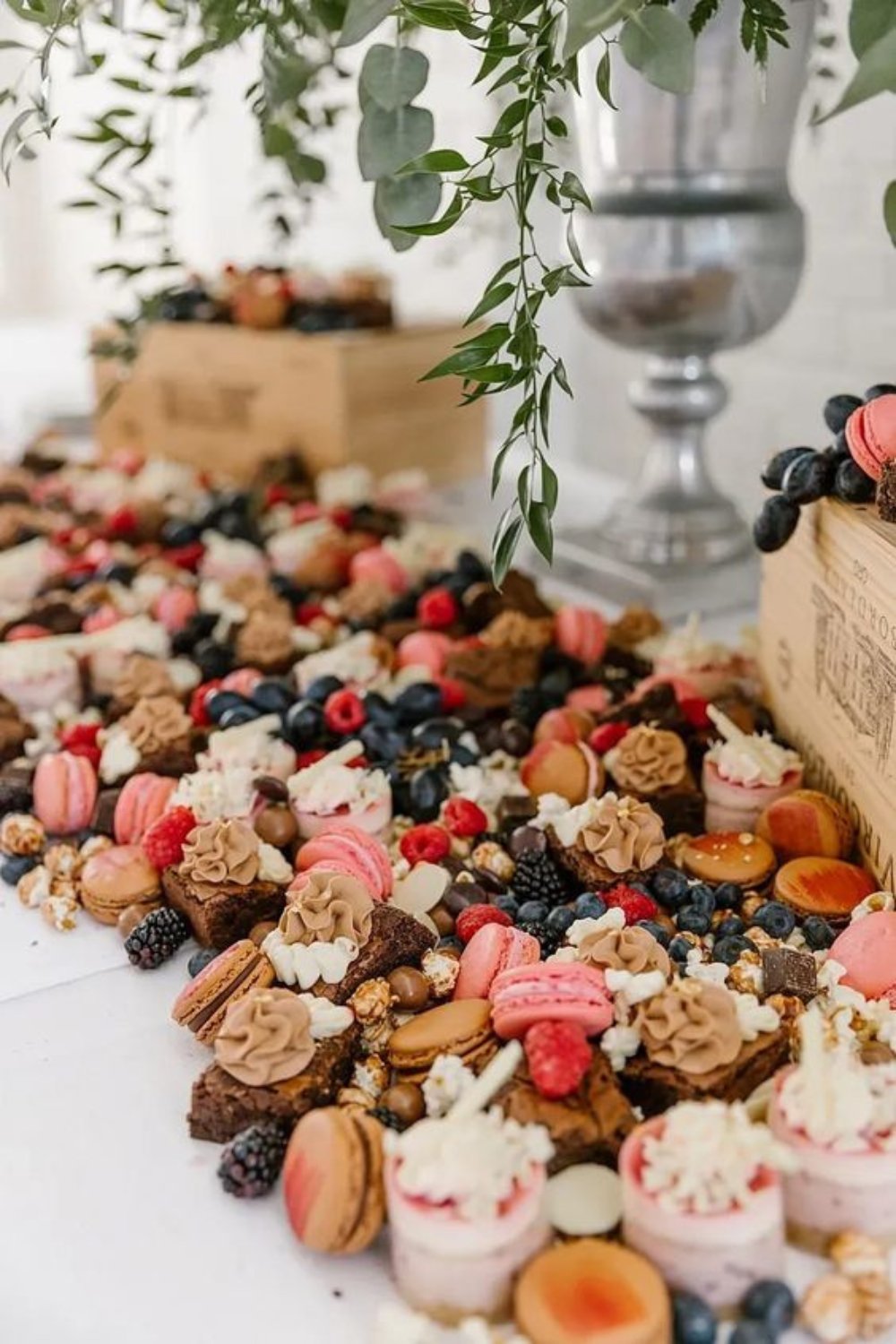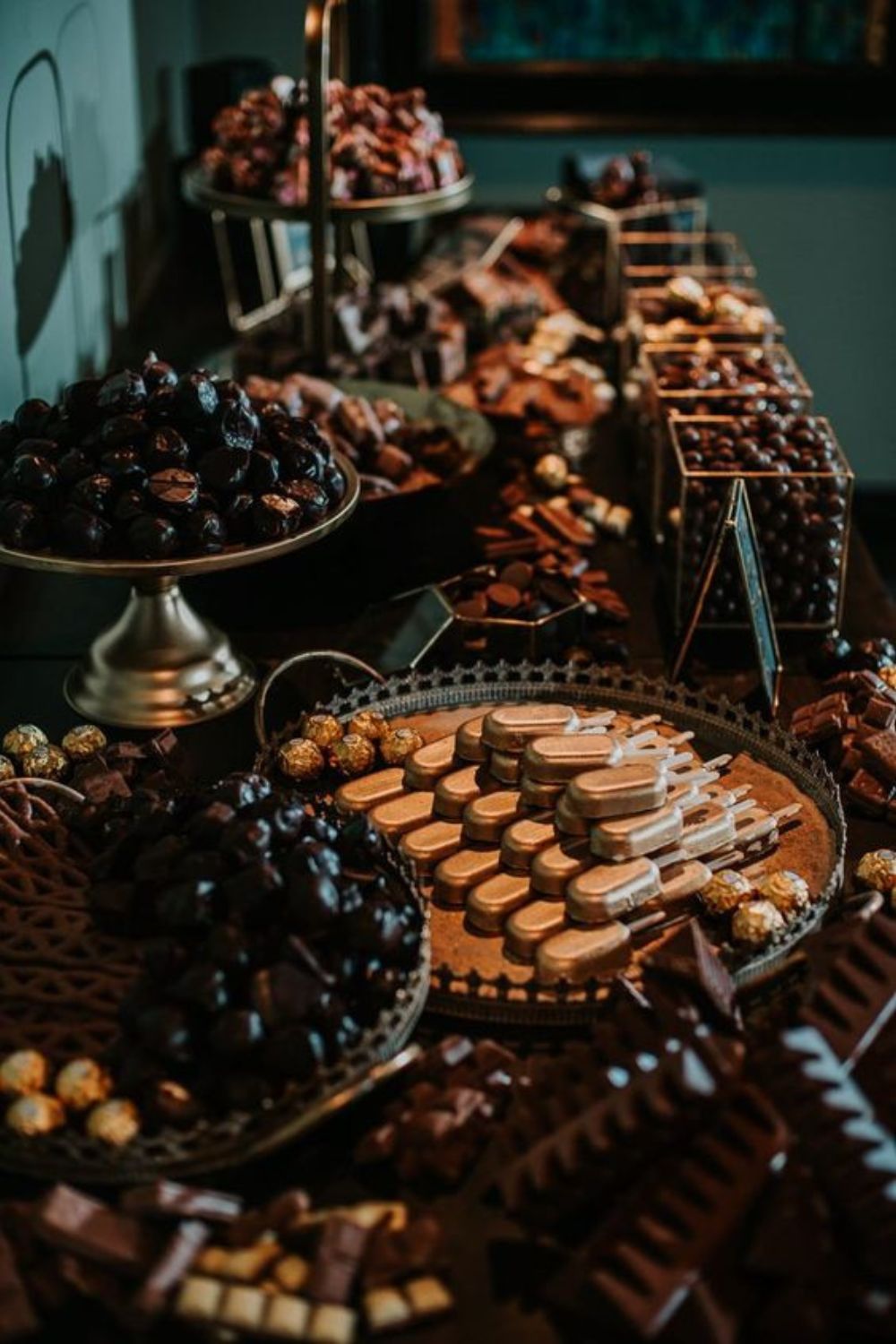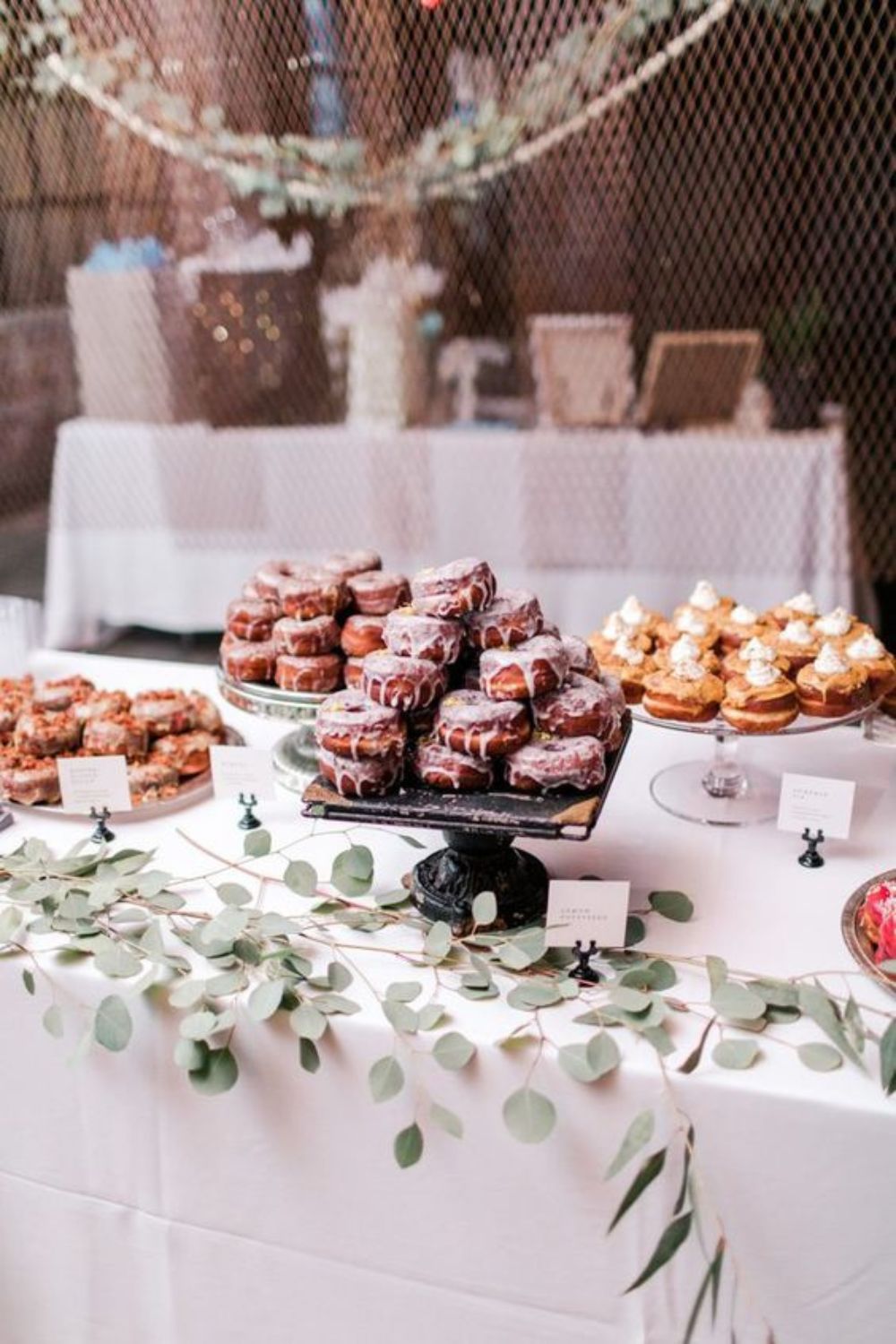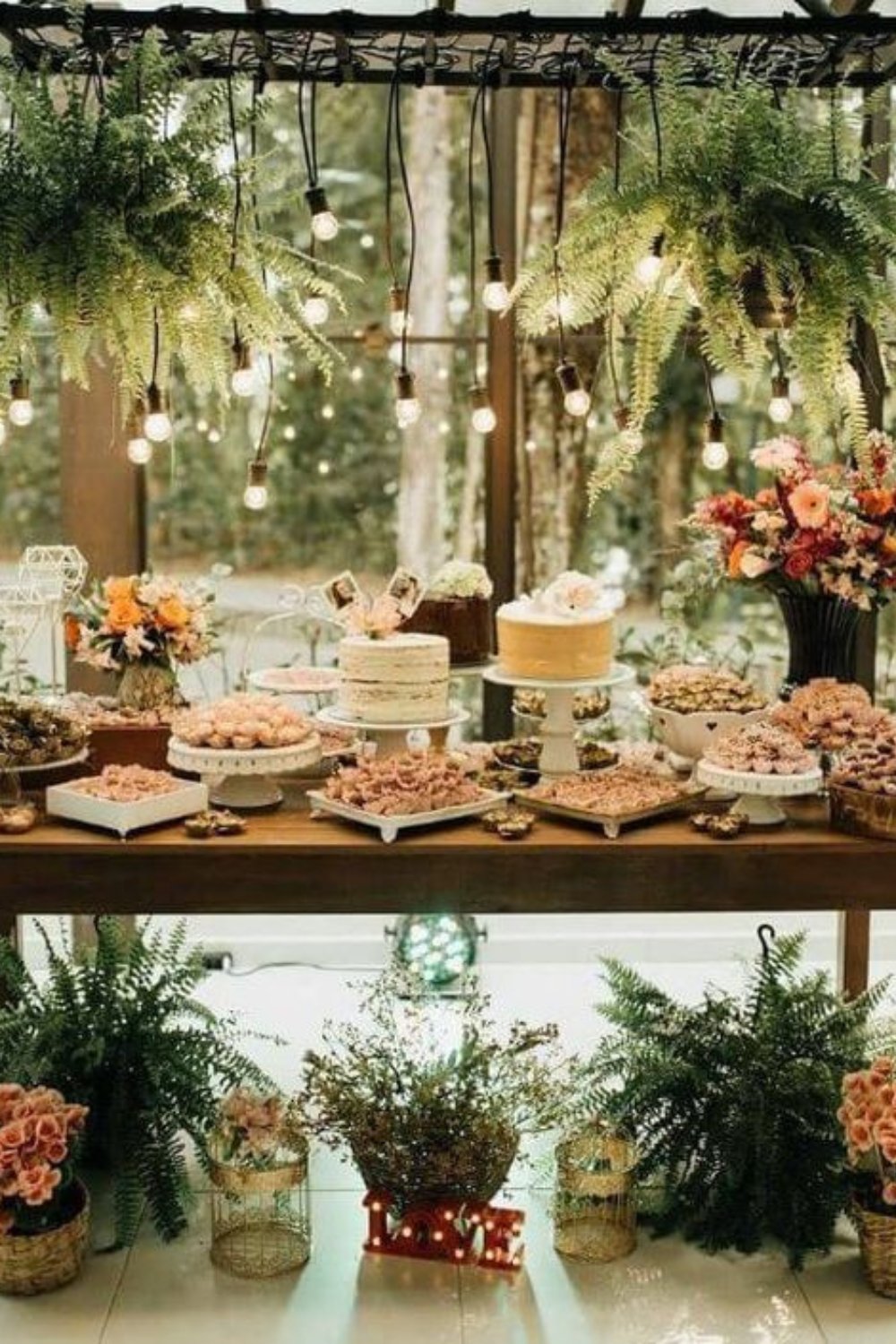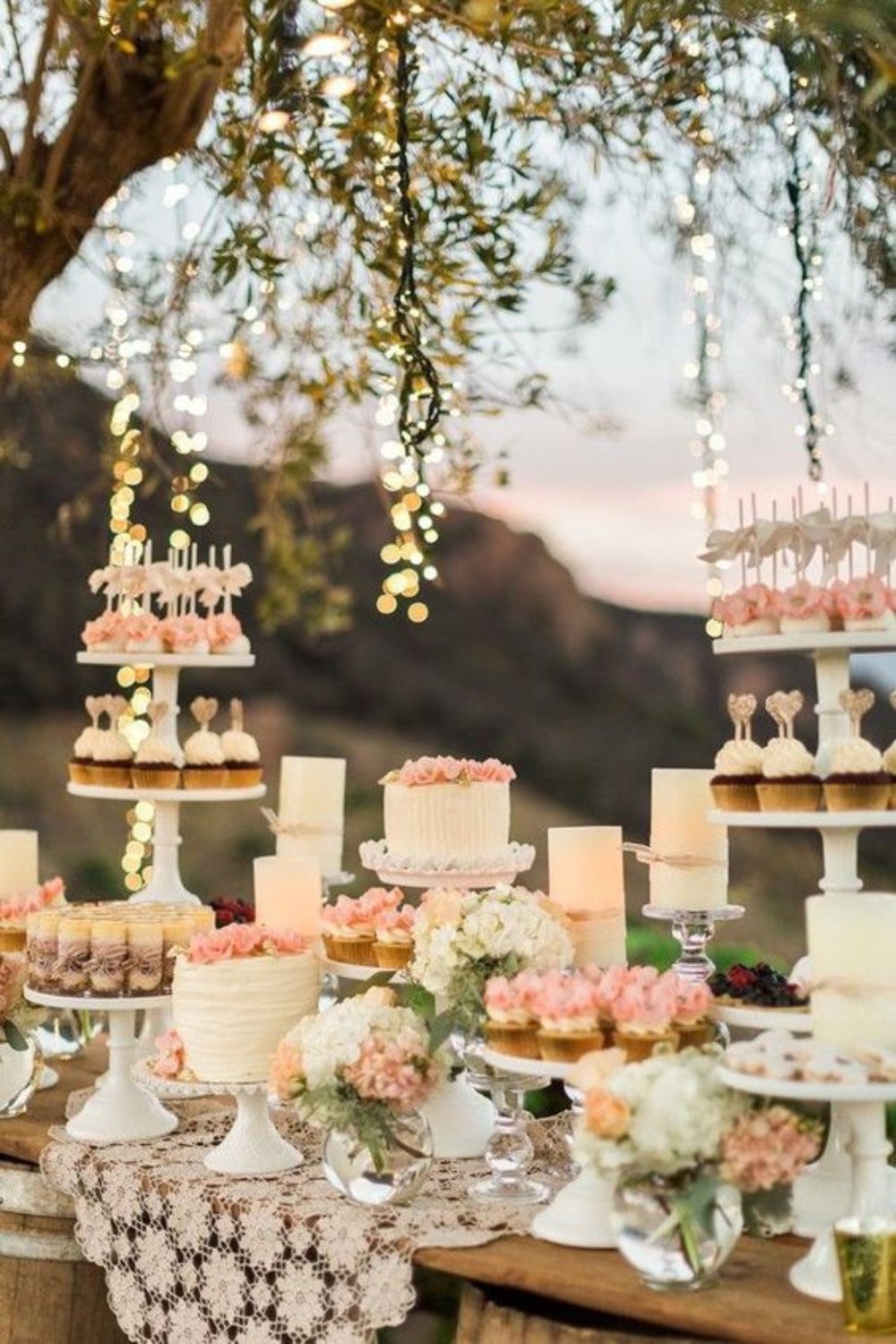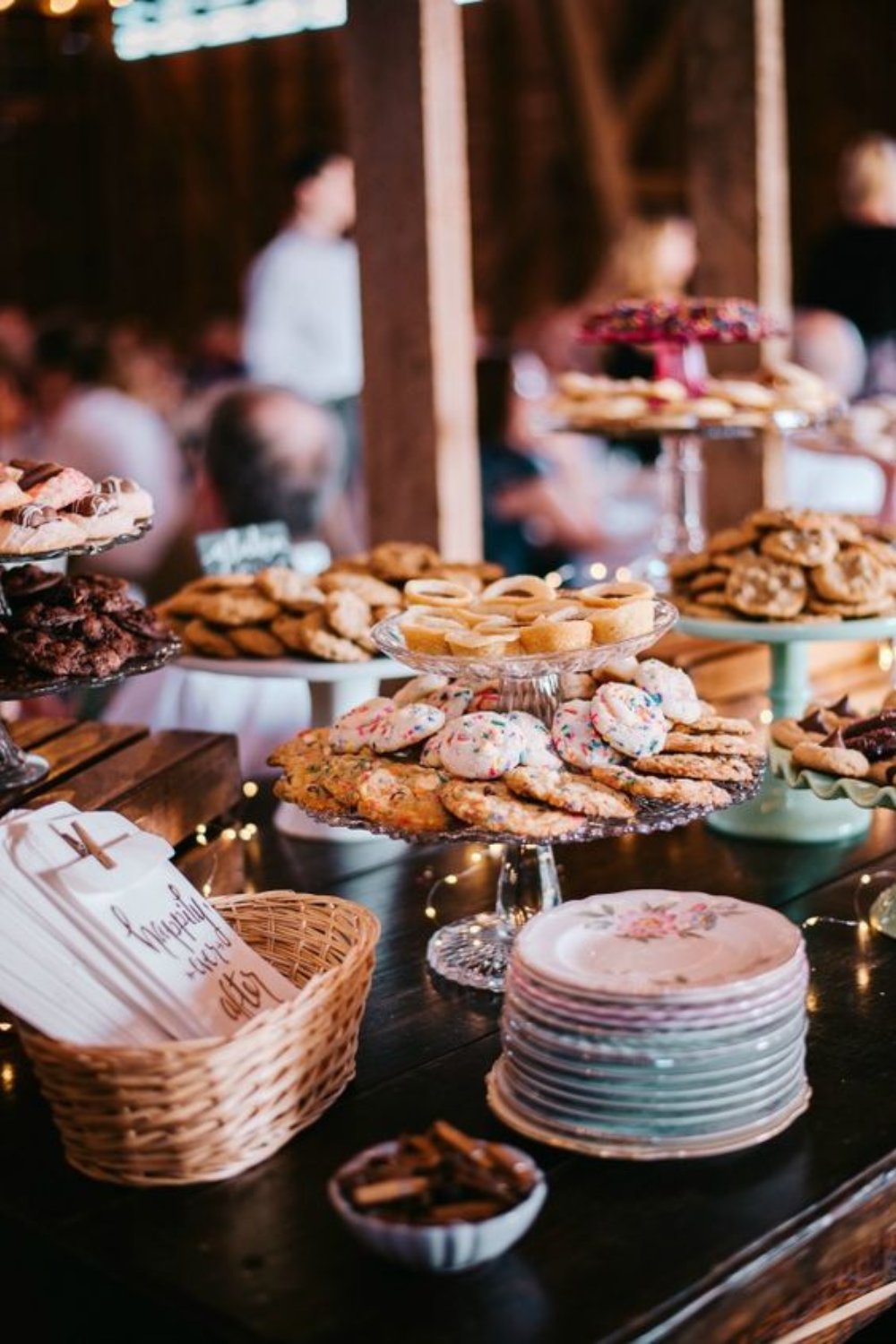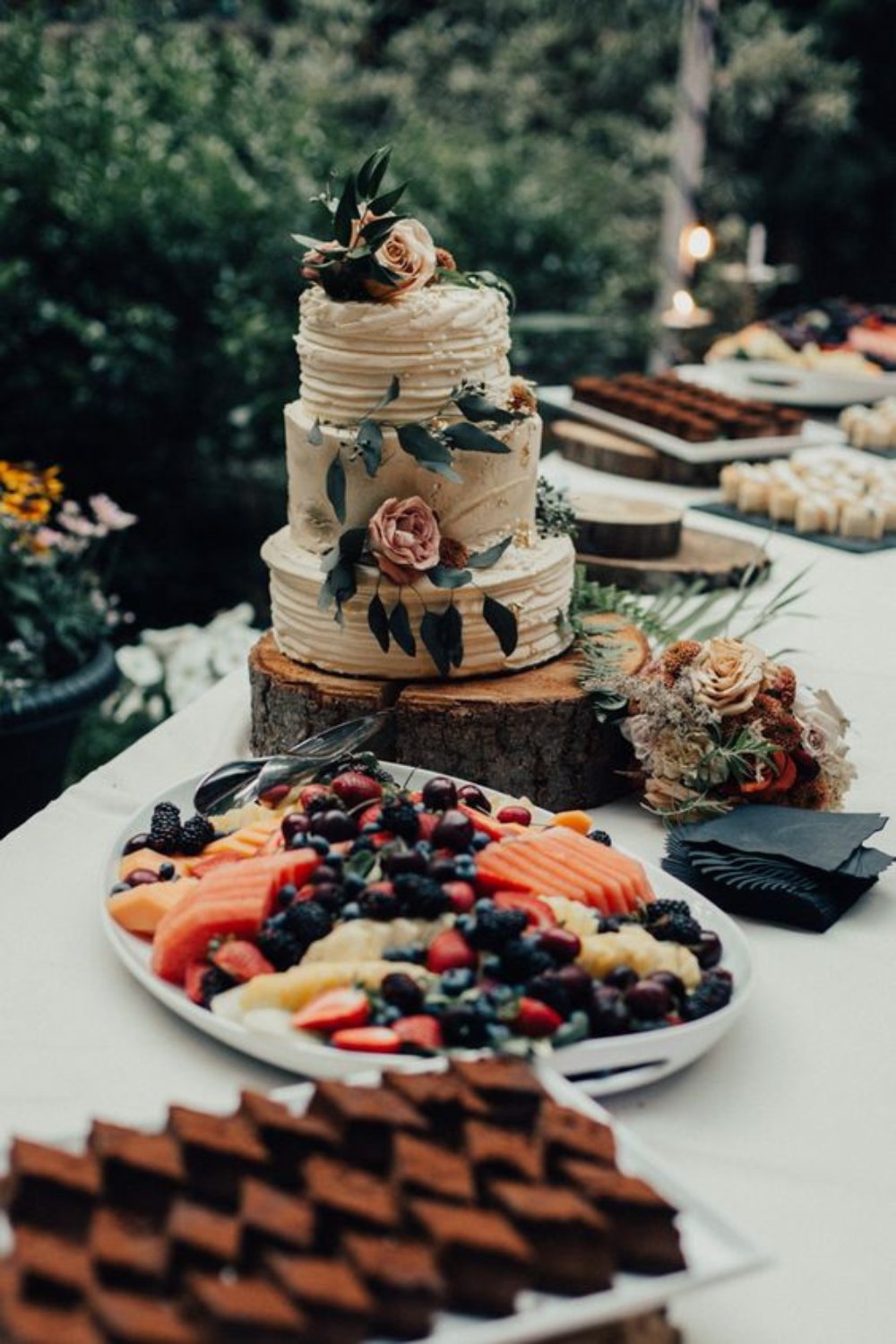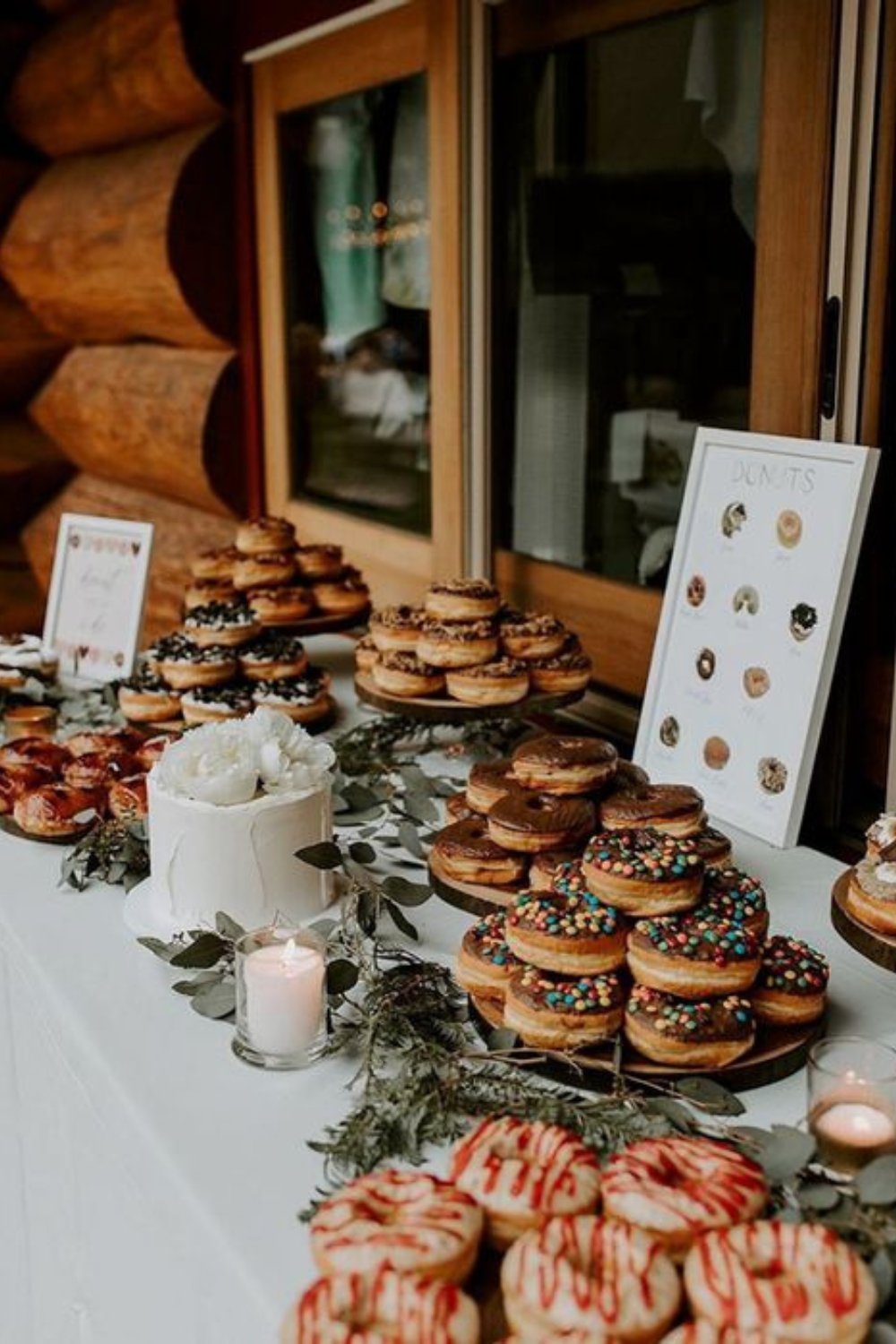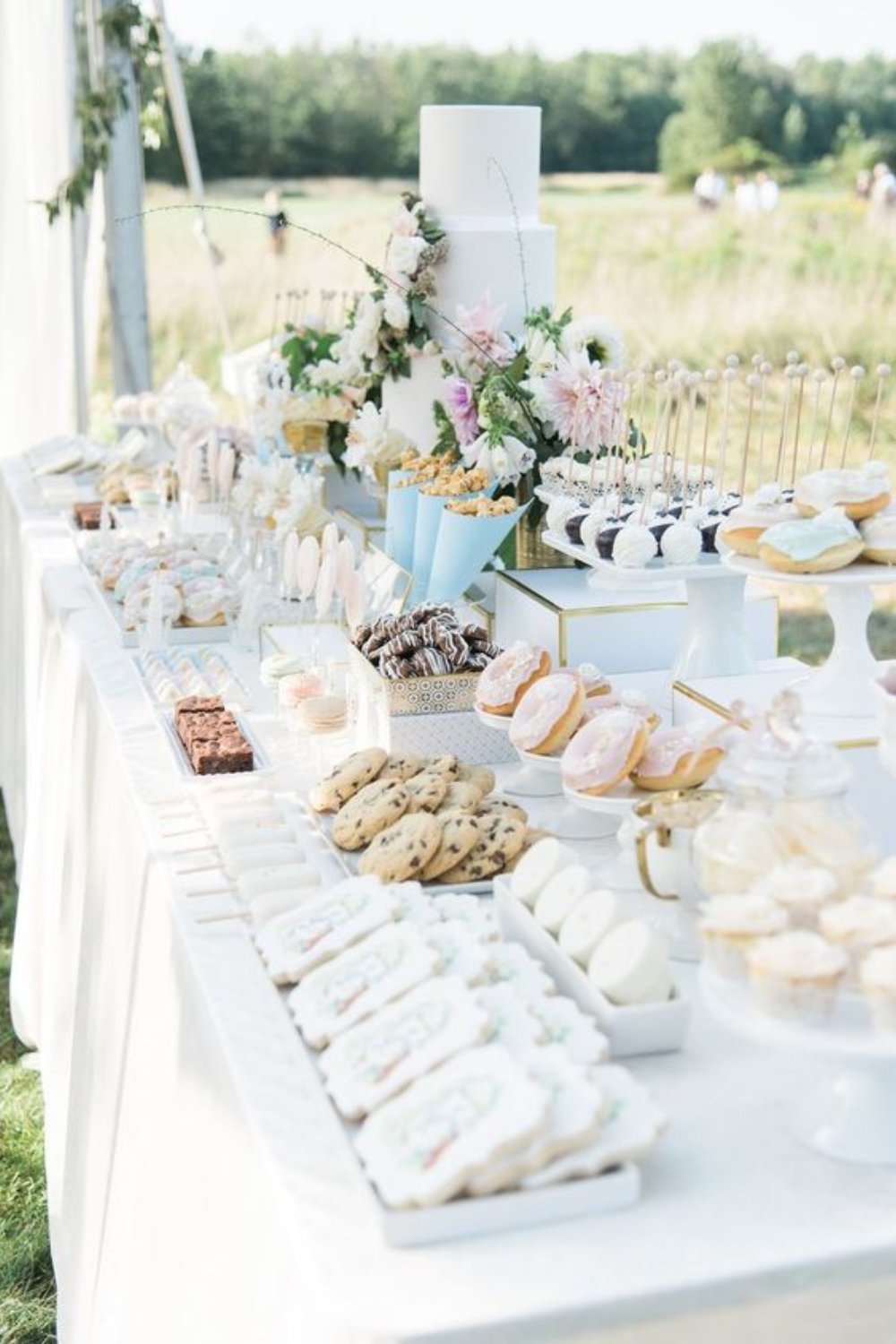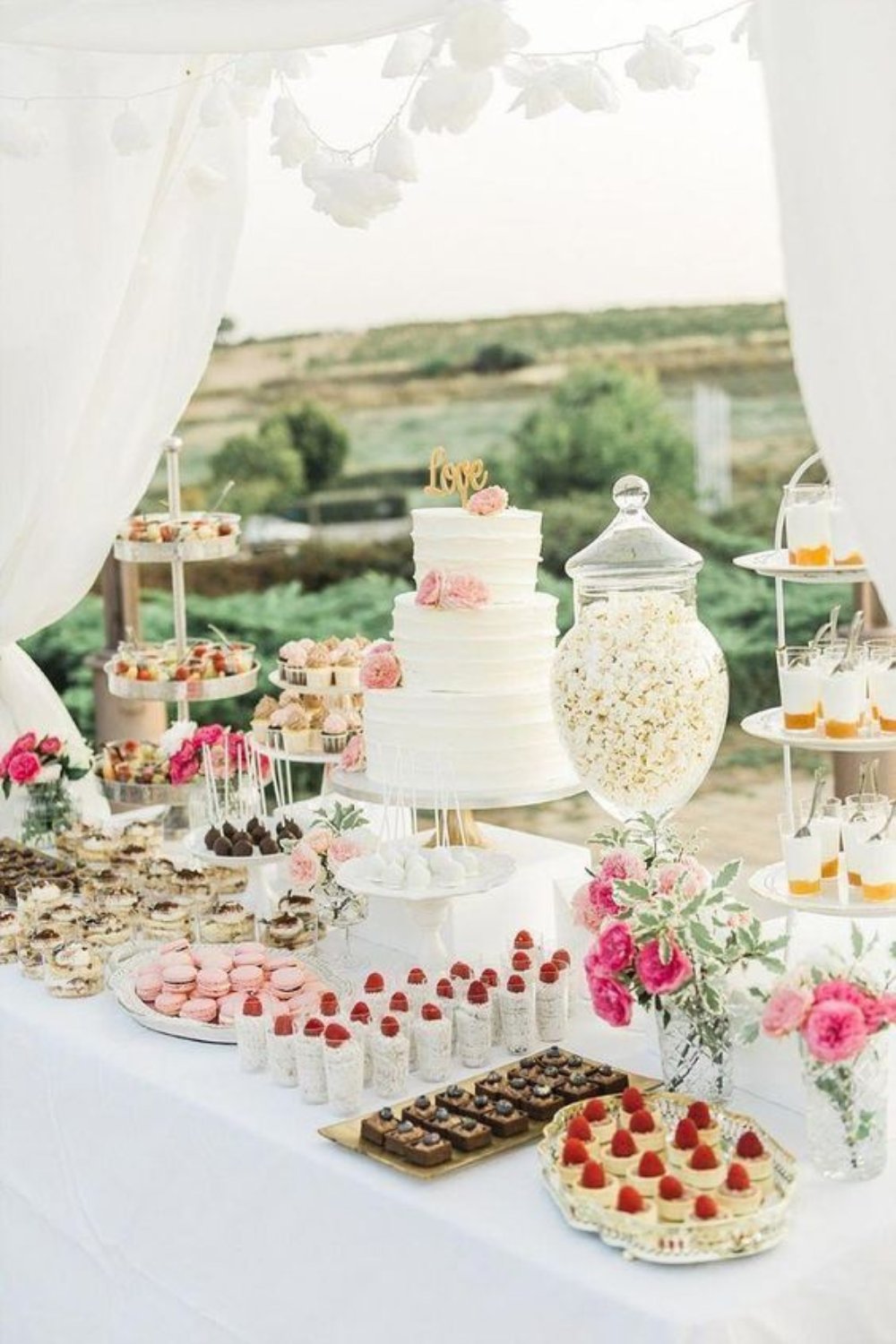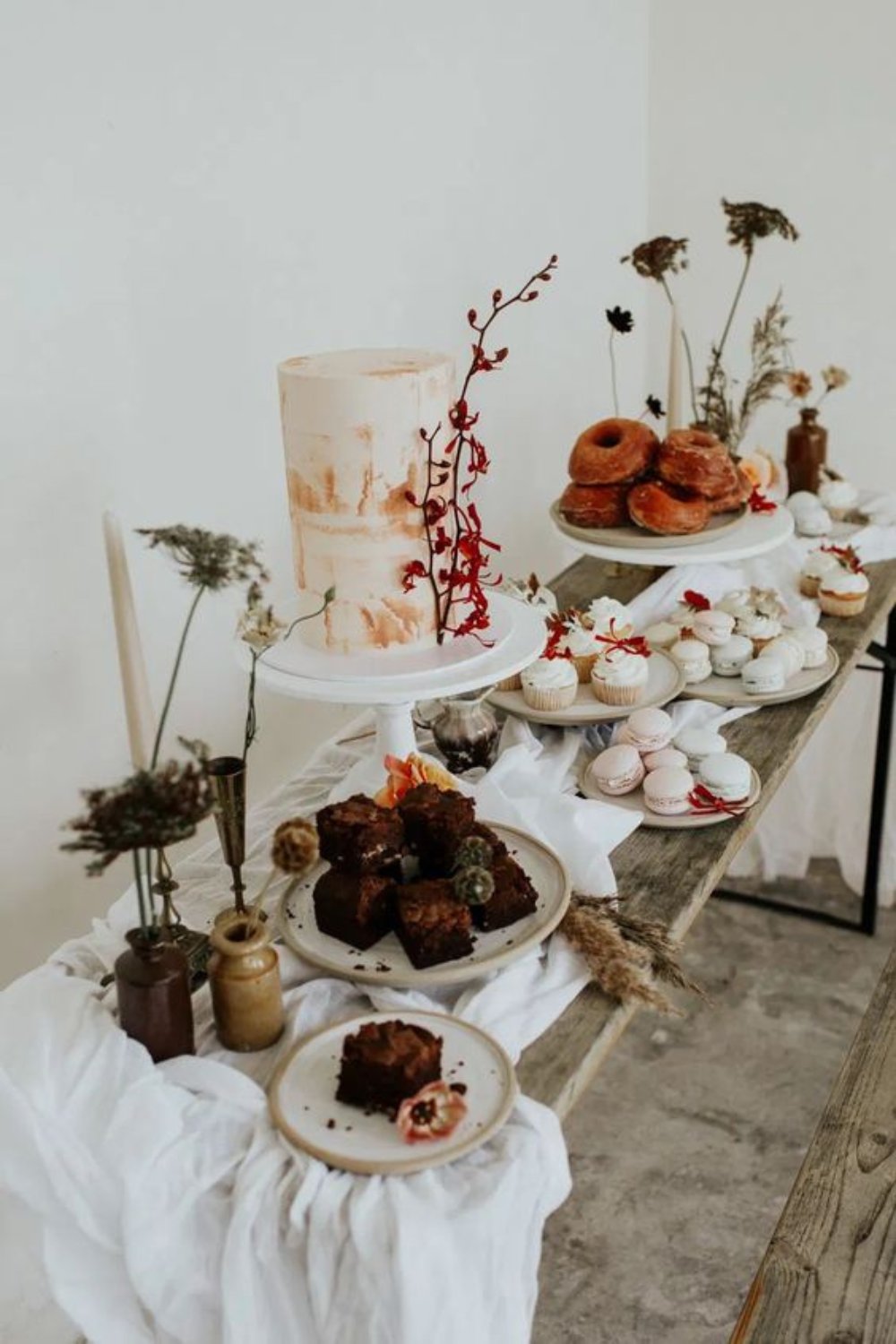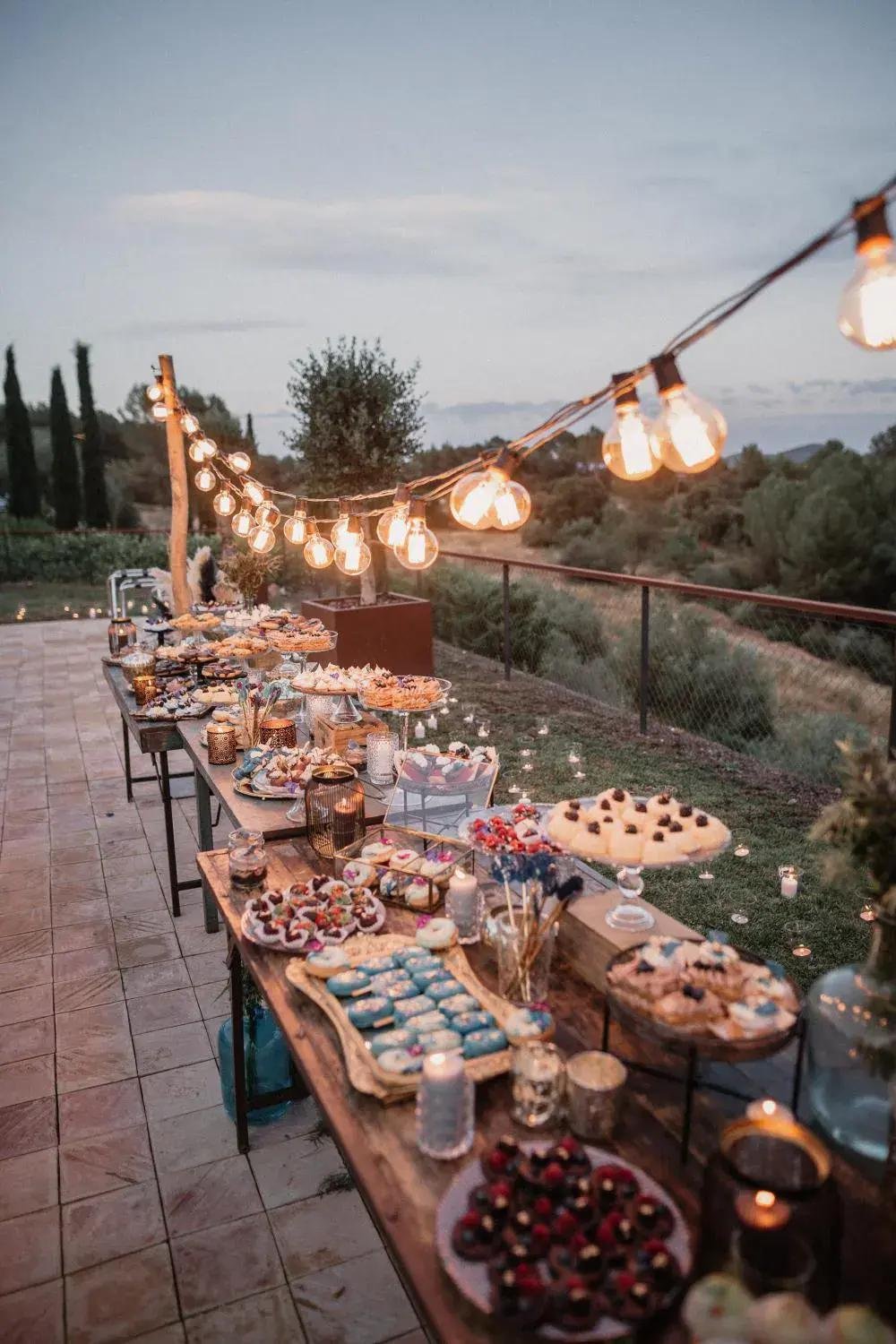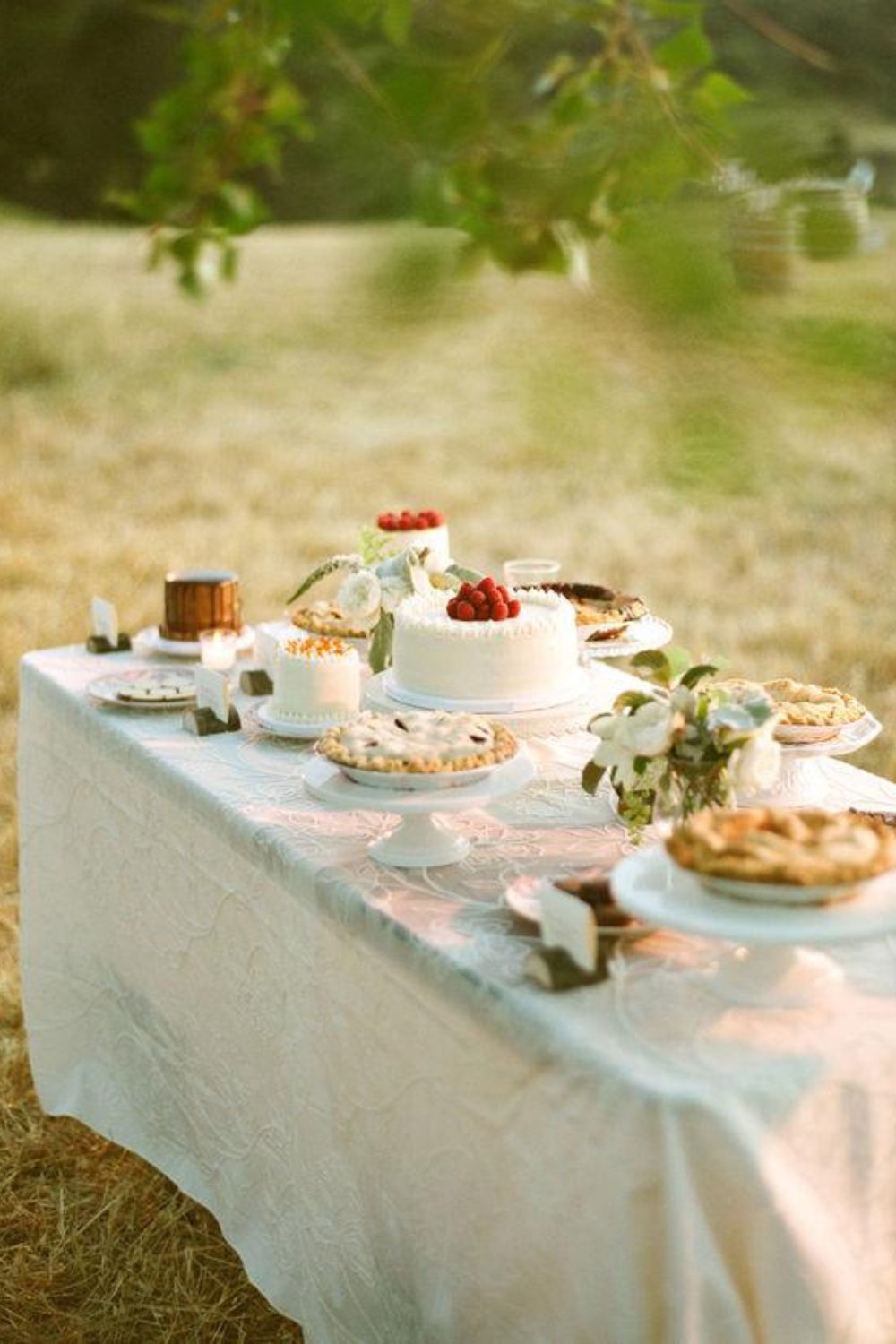 There you are lovelies! Dessert Table Food Ideas Your Guests Will Love!