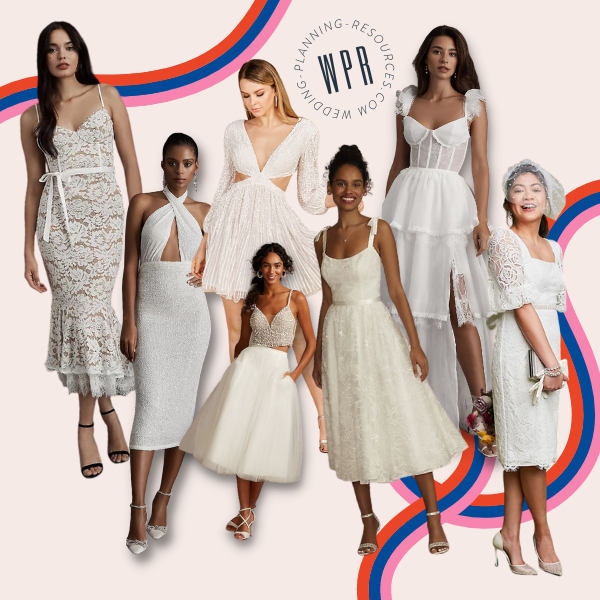 Bridal Shower Outfits You'll Love. It's not quite the wedding yet, but you of course still want to dress to look like a "bride" right? Are you going for a fashionista bridal shower wardrobe? Or a classic timeless bridal shower outfit?
Whichever style you choose, it should reflect your vibe and personality! After all, you will be surrounded by your closest and dearest friends and family.
This site contains affiliate links. For more info, please see our full disclosure.
There are a lot of takes on what color you should be wearing at your bridal shower. Again, you can choose whichever style you want because there are no *real rules* here. But, white seems to be a popular choice.
You'll find short, sexy, flirty, tea length and gowns in all different styles. From tulle, satin, and lace to sequins, organza, and polyester.
Accessories are also a great way to incorporate your personal style. Whether it be leather goods or diamonds (bling!) – they serve as a great reminder to yourself and your guests that you are special! Bring in your own magic to your bridal shower outfit!

There you are lovelies! Bridal Shower Outfits You'll Love!