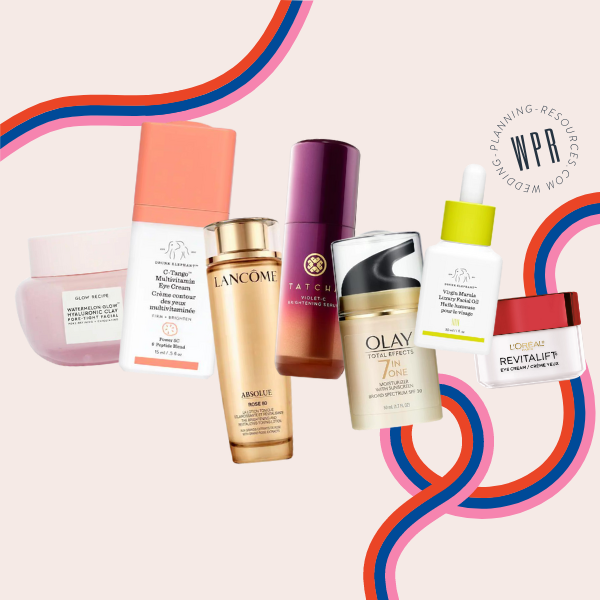 Bridal Beauty Skincare Products! Gorgeous and glowing! Products to start using 4-6 months before your wedding. Looking for pre-wedding skincare at home? Bridal beauty prep? Bridal skincare packages? Starting your bridal skincare to get that bridal glow at your wedding? In this guide, we're sharing how to plan and when to start a beauty regimen for your wedding!
As you approach your wedding day, the pursuit of a flawless and radiant bridal glow becomes a top priority. Bridal beauty skincare products serve as the key to unlocking this luminous transformation, preparing you to walk down the aisle with confidence and grace.
Yes, of course, makeup and hairstyle play a big role in your overall look for your wedding, but remember that the base is equally important!
You'd want the makeup to have a great canvas and skincare will definitely help you with that! Now you might already have your own skincare regimen, which is great!
It is important to note, however, that you will most likely be busier with the wedding planning.
There might be more calls, meetings, and visits that will take up a lot of your time (but will be so much fun!)- adding and/or trying on extra steps to your skincare routine will help you keep and stay fresh through the whole wedding process, leading up to your wedding!
Another important thing we would like to make is to do a patch test with these products first, before fully using them. To ensure you don't get any reactions to these products, try them on first on your jawline and wait 24-48 hours to see if your skin reacts to them.
2 product terms that you'd want to check before using any product:
1. NON-COMEDOGENIC: This means it won't block your pores! If your skin is acne or break-out-prone, you'd want to look out for products that are non-comedogenic.
This is why we suggest starting adding these products to your skincare routine as early as 6 months so that your skin gets a chance to respond to them to help you get desired results.
2. HYPOALLERGENIC: With products that are hypoallergenic, it means that they are unlikely to cause an allergic reaction. If you have hypersensitive skin, these products might be a great match for you!
Check product labels and ingredients before purchasing to ensure they are a great match for your skin needs!
In this list, we are sharing highly recommended and reviewed skincare products to help you prep your skin for your wedding!
This site contains affiliate links. For more info, please see our full disclosure.
Bridal Beauty Skincare Products To Start Using 4-6 Months Before Your Wedding

1. Pore-tight facial mask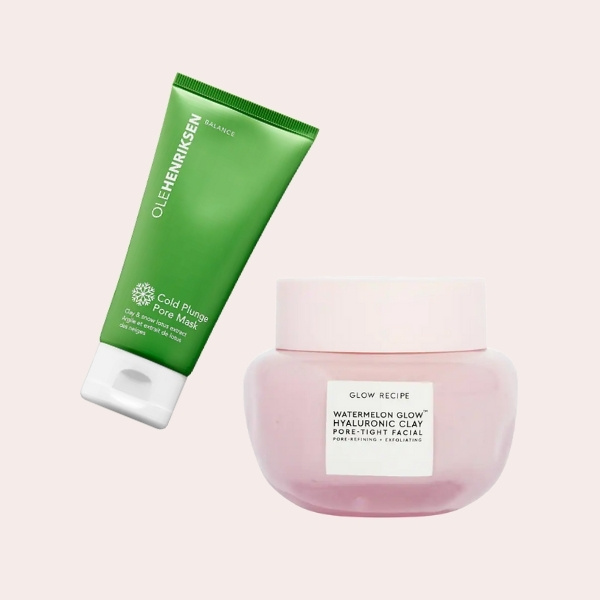 Unclog your pores! When your pores are clear, your primer will hold on to its dear life! Meaning, your makeup will stick and stay flawless longer!
Many scientific studies show that Charcoal is an effective remedy for skin problems. Try on masks with charcoal to help you brighten up your skin!
2. Exfoliate (great to prep your skin for make-up! a must for your bridal beauty skincare products!)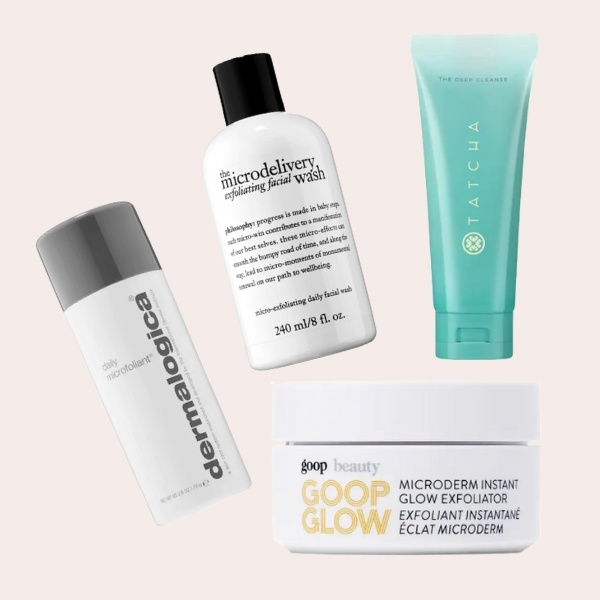 SPLURGE: Tatcha -The Deep Cleanse Gentle Exfoliating Cleanser | goop -Mini GOOPGLOW Microderm Instant Glow Exfoliator
Exfoliators that are enriched with plant extracts, minerals, and vitamins are great for your skin! It removes all those dead skin cells on the surface, making your skin take your moisturizer better – meaning, it won't just be sitting on top of your face but it will get absorbed by your skin much better.
Moreover, it gives radiant skin that gives a perfect base for your wedding day.
3. Acne
SALICYLIC ACID-BASED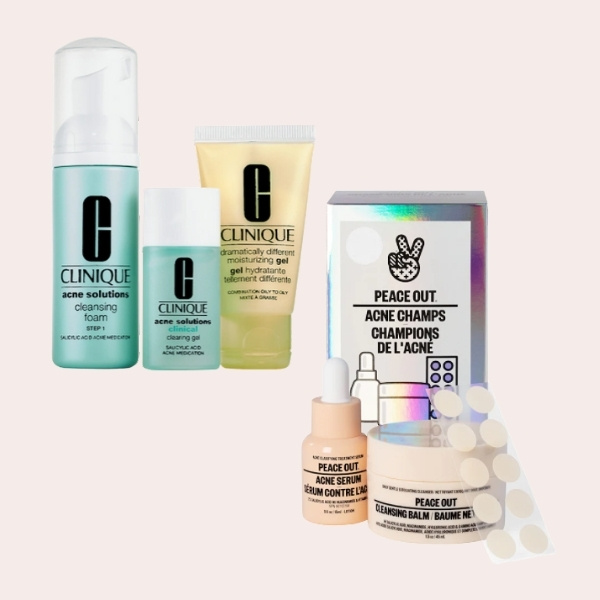 BENZOYL PEROXIDE-BASED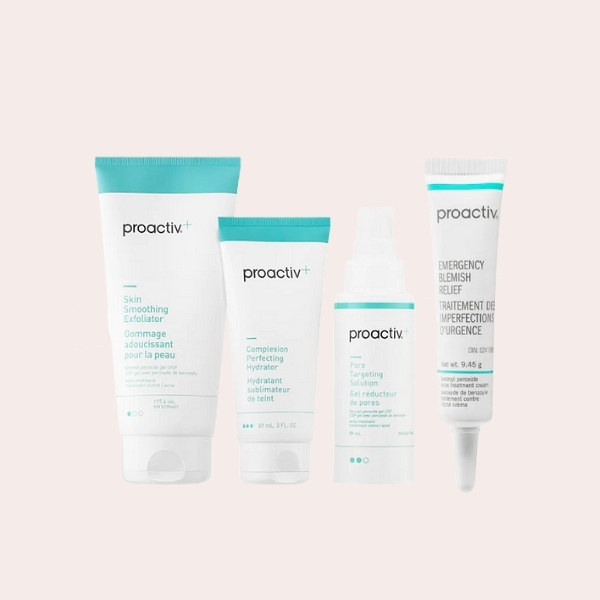 These little bumps and/or pimples will most likely show up and for a wedding, prevention is always better than the cure. Now it is important to note that when using these products, especially for the first time, there might be a "purging period".
When you start using these medicated acne treatments, if you do have a buildup of oil under your skin, they will most likely come up to the surface.
This might mean that you will break out a little before you see your skin clearing fully. We will never know what's underneath your skin, and the only way to know is what happens after you use these products.
The first 30 days are usually the clearing phase and then after, usually, you will see the maintenance of clear skin.
In terms of the medication, Proactiv which has benzoyl peroxide is mostly for persistent acne. Neutrogena has salicylic acid which is more for the occasional breakout.
Both are great for maintenance, but this will depend on your skin's needs. Observe your skin and do that jawline patch test.
When using acne treatments, it is very important to use a moisturizer as acne creams tend to dry your skin out – which makes sense because it is "clearing" out the build-up of oil and bacteria.
Proceed with caution with these acne products. As per our title, we suggest using these products 6 months in advance!
*Maria, our founder who used to work at Proactiv and Clinique, shared these acne tips with us!*
4. Toner
Refine your skin texture with these toners! Gentle toners sweep off dead surface skin cells (best used with exfoliators!) and help reduce the appearance of pores.
5. Face Oil and Serums
Clogged pores, dull skin, acne, and blemishes are some of the common skin problems.
Nourish your skin with skin oils and serums. Choose oils and serums that are fast drying and absorbing so you won't feel greasy or heavy.
6. Brightening Serums and Creams
Brighten your skin and boost surface cell turnover – a.k.a. glow up! These serums and creams help reduce dullness and darkness. Choose serums with hyaluronic acid to promote skin-plumping, firming, and hydration. They help improve rough, dull, and tired skin!
7. Eye Creams
Treat the delicate skin around your eye. Especially they are prone to wrinkles, loss of elasticity, and visible signs of aging. Not that there is something wrong with aging, but we also want to do it gracefully and still take care of our skin however way we can!
You are beautiful!
Spend time taking care of yourself and feel amazing. You are already beautiful just being you.
Find steps and opportunities to promote a better sleep routine and eating habits as true radiance and a good mood can come from these naturally.
These products are merely to enhance your beauty and help you create that skincare routine where you can listen to your fave podcast or watch a movie! Create not just a skincare routine but also an experience! Prep for a stress-free wedding!
Remember, beauty is more than skin deep, and taking care of yourself in the months leading up to your wedding is a celebration of self-love. By dedicating time to your skincare routine, you cultivate not only a captivating appearance but also a sense of inner serenity, ready to get on this new chapter with your partner.
We love you lovelies!
There you are! Bridal Beauty Skincare Products To Start Using 4-6 Months Before Your Wedding!