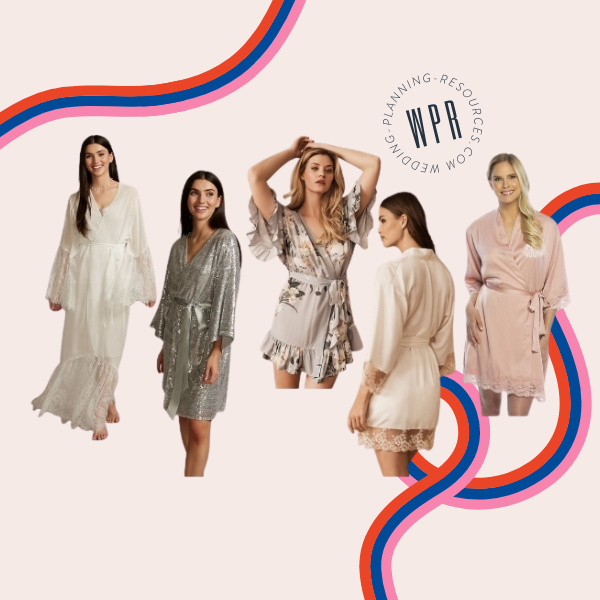 Wedding Getting Ready Robes Under $100. Sexy Satin Gorg! Looking for sexy and fashion-forward getting ready robes? Personalized bridal robes? Bridal getting ready outfit? Bridal dressing gowns? Whether you are looking for yourself or your bridesmaids, these wedding getting robes under $100 will fit your style and budget!
We've rounded up these gorgeous robes that will be perfect for your wedding getting ready!
Not only do we have the classics right here, but we also added bold and colorful additions to make you feel extra sexy and gorgeous on your wedding day!
Find you and your girls the perfect match for getting ready on your wedding day!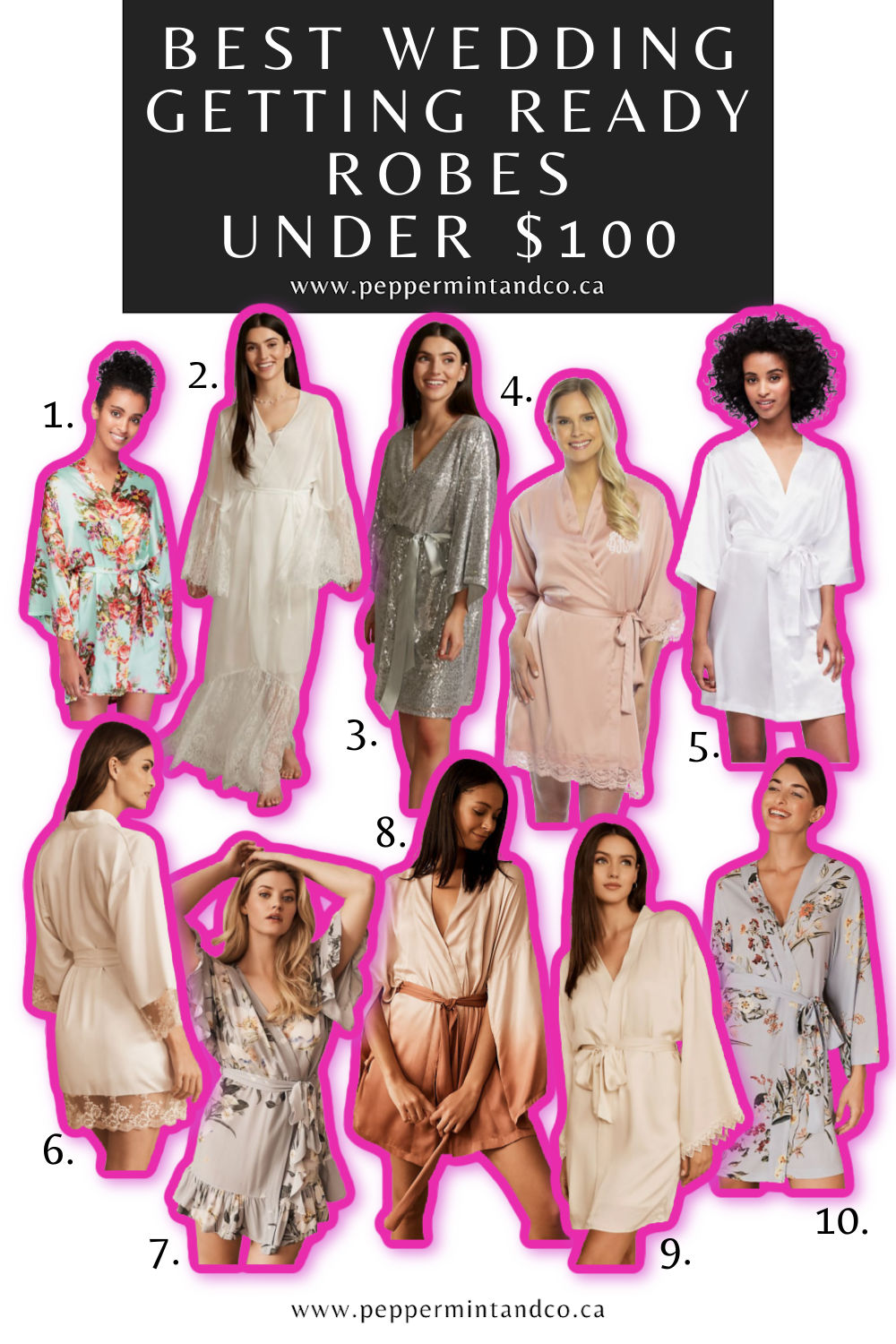 This site contains affiliate links. For more info, please see our full disclosure. Product descriptions are sourced from the manufacturer/brand/seller's shop as linked accordingly.
Wedding Getting Ready Robes Under $100. Part 1. Love the list!
(1.) Botanical Satin Robe | This soft satin robe features a gorgeous floral pattern and makes a beautiful gift for all the women in your bridal party.
(2.) Chiffon Floor-Length Robe with Eyelash Lace Trim | An eyelash lace drop hem and bell sleeves lend boho flair to this elegant, floor-length chiffon robe.
(3.) Allover Sequin Robe with Satin Sash | A must-have for the bride (or bridesmaid) who likes to sparkle, this robe is covered with brilliant, light-catching sequins. A satin sash completes the look.
(4.) Personalized Satin Lace Robe | Featuring beautiful lace detailing and available in six colors, these satin robes are perfect for getting ready with your Bridal Party on your Wedding day! Make it yours with custom monogramming.
(5.) DB Exclusive Double Rhinestone Bride Satin Robe | These stunning and silky soft satin robes are the perfect gift for your bridal party! Imagine you and your bridesmaids getting ready in these pretty robes personalized in dazzling rhinestones.
These 3/4 sleeve luxurious satin kimono robes are made with a spandex touch for ultimate comfort and make the perfect gifts for the bride and her bridal party. What a great photo op!
(6.) Rosa Kimono | A flowy kimono is edged with blush floral lace.
(7.) Vista Flutter Robe | Ruffle details at the sleeves and hem make this floral robe a romantic pick for the bride or her party.
(8.) BHLDN Talea Robe | Flowy sleeves and an ombre palette make this robe our boldest getting-ready look.
(9.) BHLDN Matine Robe | Slip on this silky robe for a timeless getting-ready or honeymoon look. Lacy trim on the softly draped sleeves adds romantic detail.
(10.) Romantic Soul Robe | Floral prints decorate this soft robe, perfect for a night in or those getting-ready photos.
Find your perfect wedding getting ready robe over at David's Bridal or at BHLDN! There you go! Our top 10 Wedding Getting Ready Robes Under $100. Part 1!