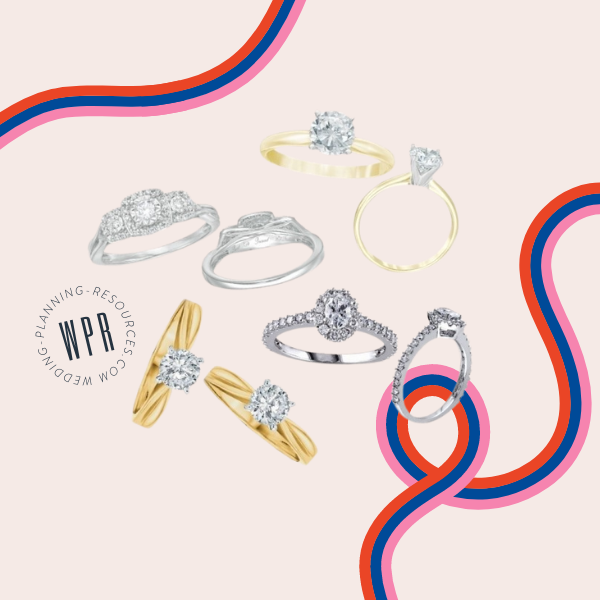 Timeless Engagement Ring Guide (Part 1). Top Classics! Bling for forever! Looking for minimalist engagement rings? Timeless engagement rings? Looking for engagement rings that will never go out of style? In this guide, we are sharing our classic and timeless engagement ring picks!
All kinds of trends are all around us every time, and we do our best to catch up with everything!
But once in a while, we all need to take a break and return to something still, something that defies the tides of time, anchored firmly on the shore for everyone to see its beauty for decades upon decades.
Today we will feast our eyes on some glimmering sophistication and see the top 5 classic ring styles that you can never go wrong with!
If you aren't sure what you like, go for the timeless designs, because even after long years, those rings will still be popular.
With much excitement, we share our engagement ring guide.
This site contains affiliate links. For more info please see our full disclosure.

Top 5 Classic & Timeless Engagement Ring Guide
1. Certified Canadian Diamond Solitaire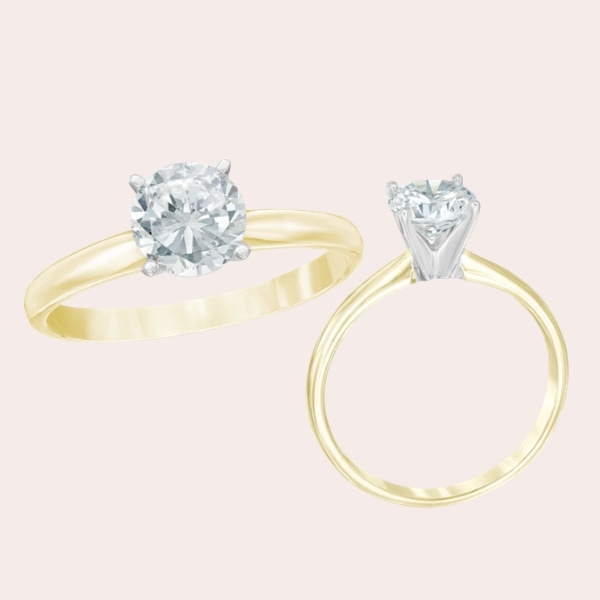 We are talking about the queen of classic engagement rings!
The solitaire style peaked in the mid of 20th century; its popularity was just resilient and right. The polished beauty of 14 gold crafted masterfully to be the carrying base of a bewitching diamond!
It is timeless and simplistic; the crowning jewel adds opulent grandeur and will certainly catch the eyes of all around – and yes, you are not alone; we are all imagining this on our finger at this very moment!
Gold and diamonds will eternally have the favor of time, so opting for this style will always be the right choice.
Also, there is a white gold version of this for the white gold lovers out there.
2. Certified Prestige® Diamond Solitaire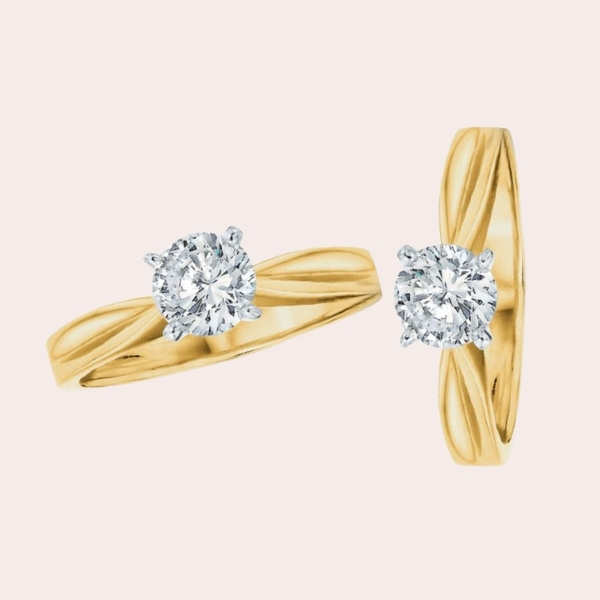 Excuse us while we swoon over the sleek lines of this ring and the nearly colorless diamond!
If you seek a slight upgrade on the previous classic engagement ring and want a bold statement that will be an attention grabber (mostly when the sunlight does its charm) – this is the ring for you!
We can do all the talking, but obviously, this ring speaks for itself with its sassy yet sophisticated luminescence—a glamorous companion with a minimalistic design, whose charms are hard to resist.
There is a white gold version of this for the white gold lovers out there.
3. Cushion Frame Split Shank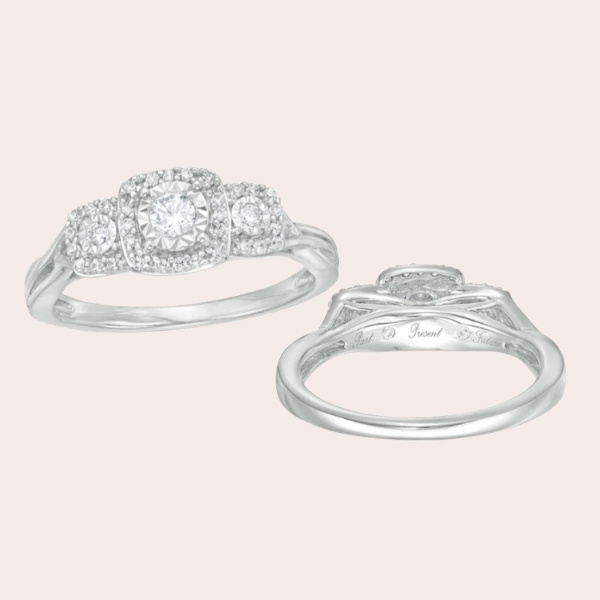 Next in our timeless and classic engagement ring guide is this white gold diamond-infused divinity.
It may not outshine your eternal love, but we would say that it comes close to second place! We adore that inside the 10k white gold band; the words "Past, Present, Future" are engraved.
Carrying deep symbolism, this timeless engagement ring is an ideal token of devotion and an heirloom to cherish for ages. If one stone is too minimalistic for you, this design carries three of them, encircled by many lesser ones.
We've got a secret, this ring's glory is actually budget-friendly. So if you are seeking something on the more affordable side yet glamorous, this is the one for you!
We found a similar style in rose gold here.
4. Princess-Cut Quad Diamond Three Stone Double Row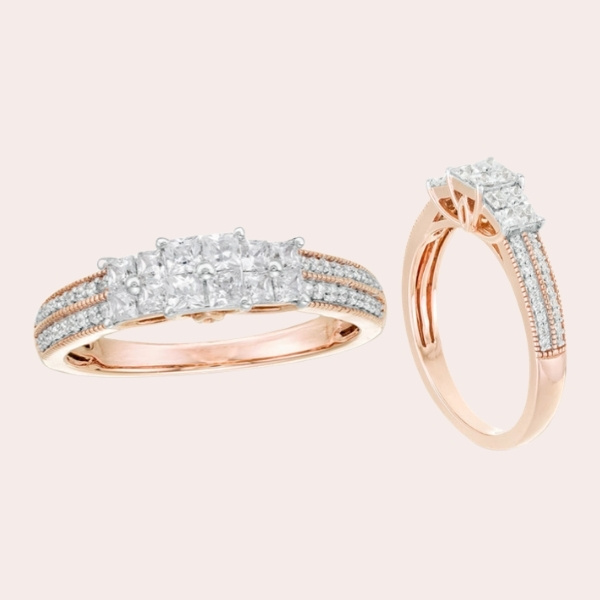 Even the classy rings have a modern twist that when entwined properly, will set the tone for future generations. That is the case with this incredible Rose Gold design!
The feminine elegance of this design has us enchanted! Inspired by the vintage rings yet with a modern flair, it has double rows of sparkling diamonds, or what we call – double the trouble. To be honest, everyone who sees this ring would be in trouble to resist not buying it!
A perfect ring for all the modern sophisticated women who have a passion for fashion!
Comes not only in rose gold, but also in white and yellow gold!
5. Oval Diamond Frame (this is one of our readers' fave timeless engagement ring guide!)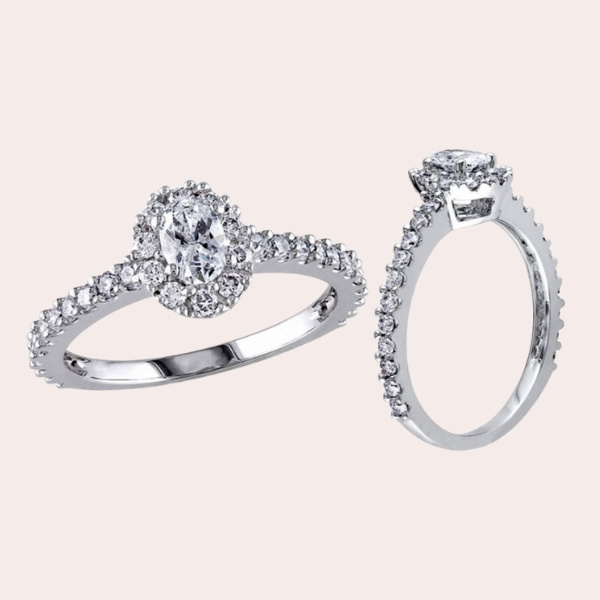 Last but most definitely not least in our engagement ring guide is this refined luxury oval diamond design.
With its polished shine and heavenly white gold, this timeless engagement ring makes it impossible to resist its allure. It carries its diamond proudly, surrounded by a halo of smaller ones and accent diamonds on the side. We are just mesmerized!
This similar style in gold we love without the diamond band.

We've come to the end of this story, and we hope that one of these will make you feel like a real royalty when wearing them!
If you enjoyed our engagement ring guide, take a peek at our other blogs, which are dedicated to helping you realize all of your wedding dreams.

There you are! Top 5 Classic & Timeless Engagement Ring Guide!