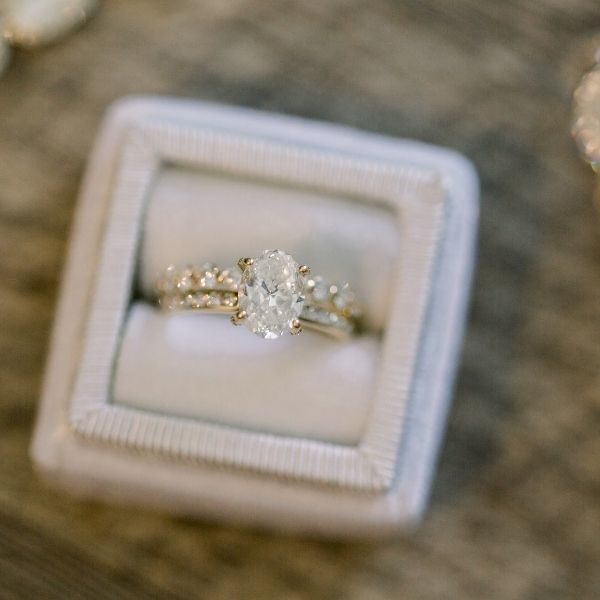 Non-diamond Engagement Rings You'll Love! Not a big fan of diamonds? Love the bling! N But love the beauty of gemstones? Whether you are interested in morganite, moissanite, aquamarine, sapphire, emerald, or maybe a ruby, this guide will help you find the engagement ring you'll love! Not only are they pretty, affordable, and budget-friendly, but they are also great for everyday wear!
For couples looking for unique ring options that fit their lifestyle, budget, and style, non-traditional engagement rings fit this description. There has been a significant surge in non-diamond engagement rings with precious gemstones (even the lab-created ones!) and semi-precious ones.
Gemstones are the perfect options to use. It is a beautiful way to symbolize love and express special meanings, and of course, it does not come with a heavy price tag!
Even if you are planning to purchase a real diamond in the future, these choices are great especially if you are having a destination wedding or if you plan to propose somewhere outside the country or travel as these are not high-risk jewelry to travel. High risk in a way where you will not be as worried if in case you lose them!
Because these gemstones have such gorgeous colors and meanings to them, you can pick the best one that matches your partner and relationship!
This site contains affiliate links. For more info, please see our full disclosure. This post has Amazon links, and as an Amazon Associate, Wedding Planning Resources earn from qualifying purchases.

Here are non-diamond engagement ring inspirations you'll love!
Emerald
This is a beautiful non-diamond choice for an engagement ring. It is a precious stone and is as distinctive as a diamond. The beauty of a green emerald is exceptional, and when they are crafted, they make for exquisite engagement rings.
Ruby
Rubies are extracted from a mineral source called corundum. It is accepted and known as a symbol of passion and love. It is a tough and sturdy gemstone, making it the perfect engagement ring to be worn daily.
Topaz
This is super affordable, and comes in various colors, from yellow to orange to blue hues. It is a strong stone, elegant and classy, with a Mohs rating of 8. Its gemstone birth month is November.
Morganite (one of our fave non-diamond engagement rings!)
This has a pale pinkish color that gives off such a sophisticated vibe. It is in the same family as emeralds but stronger, making it the perfect fit for daily use. Read more about morganite wedding rings here.
Amethyst
With its deep beautiful violet color, it can be cut into different shapes. It is a member of the quartz family and is believed to have healing properties. It is elegant. The official birth month of the stone is February and has a Mohs scale rating of 7.
Sapphire
This has become one of the world's favored and popular non-diamond engagement rings. A sapphire engagement ring can be beautifully surrounded by a halo of diamonds radiating royalty and luxury.
Moissanite
This is probably the most common substitute or comparable look to diamonds. Gorgeous, stylish, and affordable. These are pretty durable and make them suitable for daily wear.
There you are lovelies! Non-diamond Engagement Rings!
** This post has Amazon links, and as an Amazon Associate, Wedding Planning Resources earn from qualifying purchases.